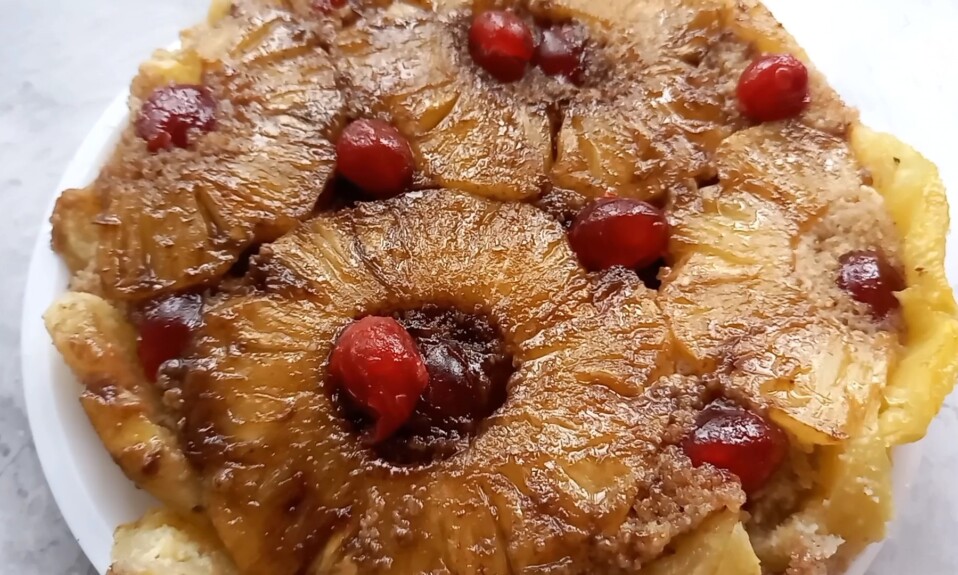 Pineapple upside-down cake recipe | Learn how to make pineapple upside-down cake with step-by-step photos and video. Pineapple upside-down cake is a super delicious and easy Cake recipe. And you do not need any frosting for this cake. In this cake, you get the amazing caramelized flavor of pineapple and a moist cake layer. You can also make a pound cake for this but today I make a light almond flour cake. And it also tastes delicious.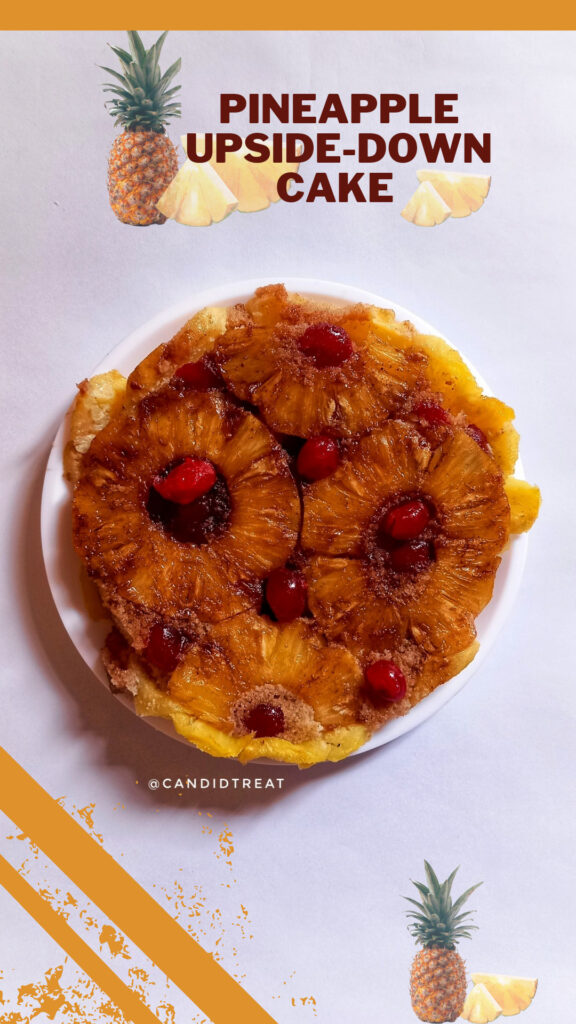 Want to try some other delicious and easy to make cake recipes. Check out my other cake recipes here. You can find without an oven cake recipe as well.
Some other recipes from this blog…
INGREDIENTS
1 tbsp oil/butter
3 to 4 tbsp brown sugar
Some pineapples
Cherries
2 eggs
3 to 4 tbsp powdered sugar
2 tbsp oil
1 tsp salt
1 tsp baking powder
6 to 7 tbsp almond flour
3 to 4 tbsp refined flour
3 to 4 drops of vanilla
RECIPE VIDEO
How to make pineapple upside-down cake?
First, take a cake tin. Add oil or butter. Grease the tin well. Dust it with some brown sugar.
Place the pineapple layer and cherries.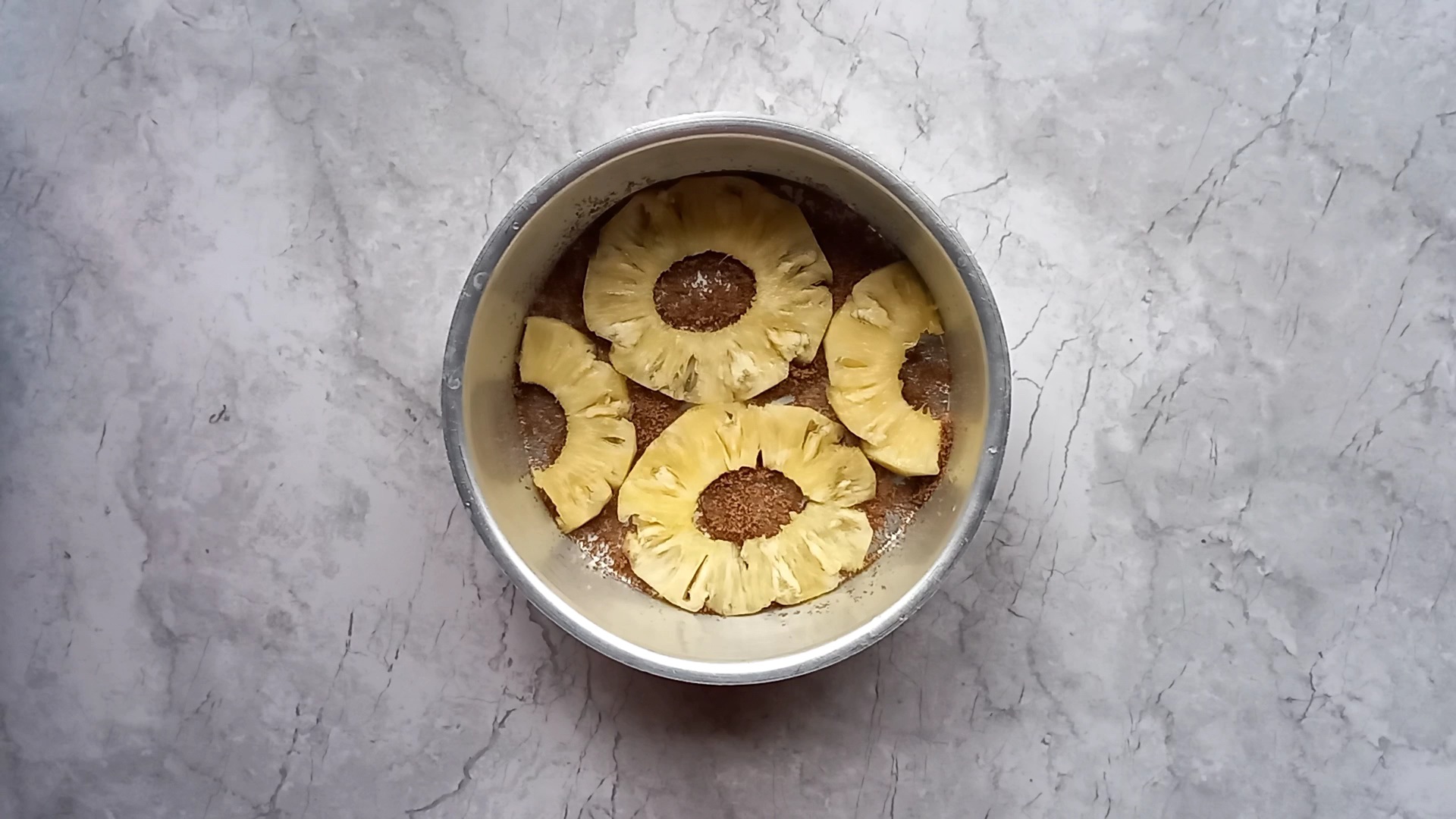 Now, in a bowl, Crack two eggs. Add 1 tbsp sugar at a time and whisk the eggs.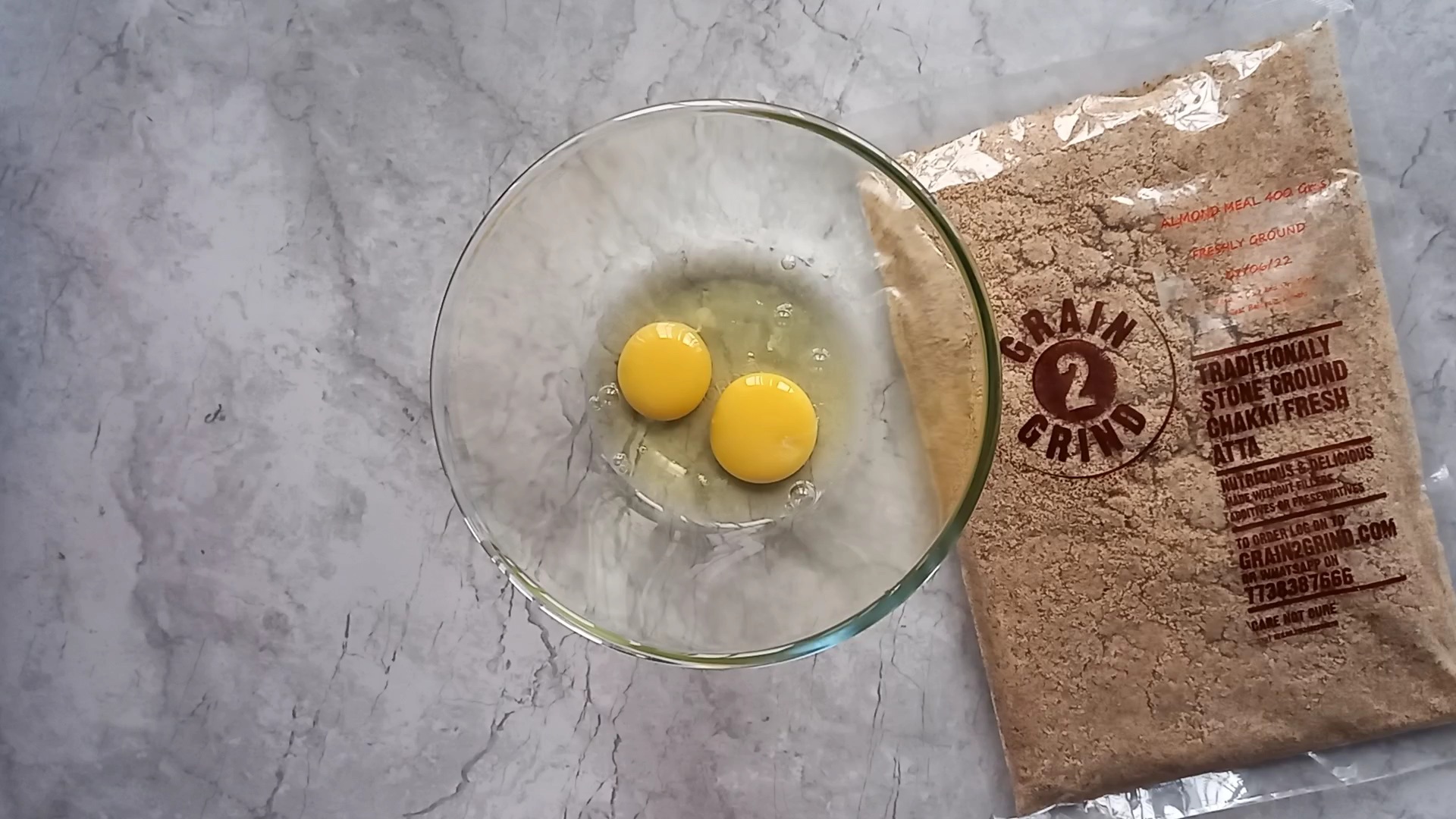 After 10 to 12 minutes of whisking, add oil. Add salt, baking powder, and vanilla. Mix well.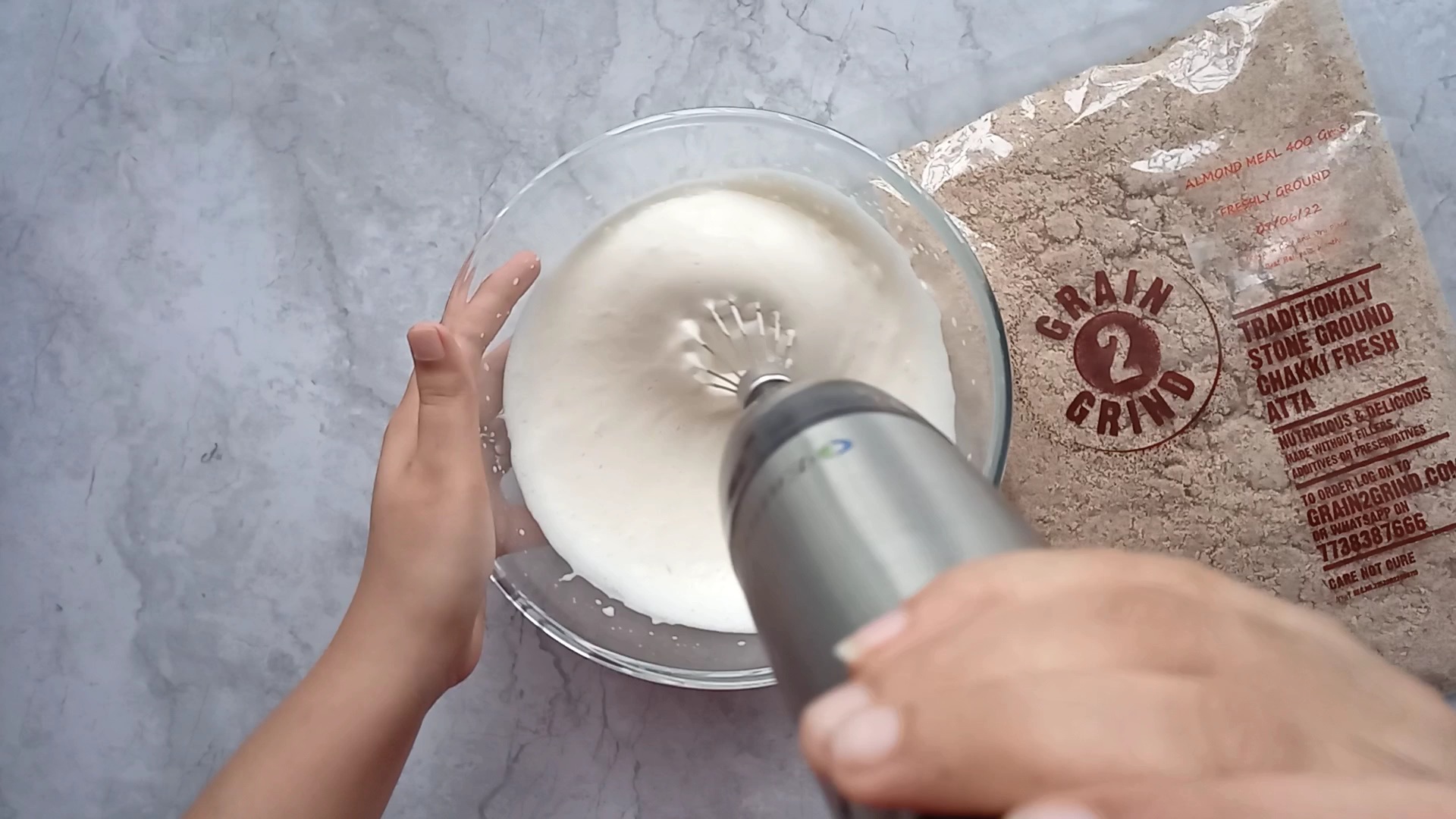 Then add almond flour and refined flour. You can also use refined flour in place of almond flour. Ad them in batches and mix well. The cake batter is ready.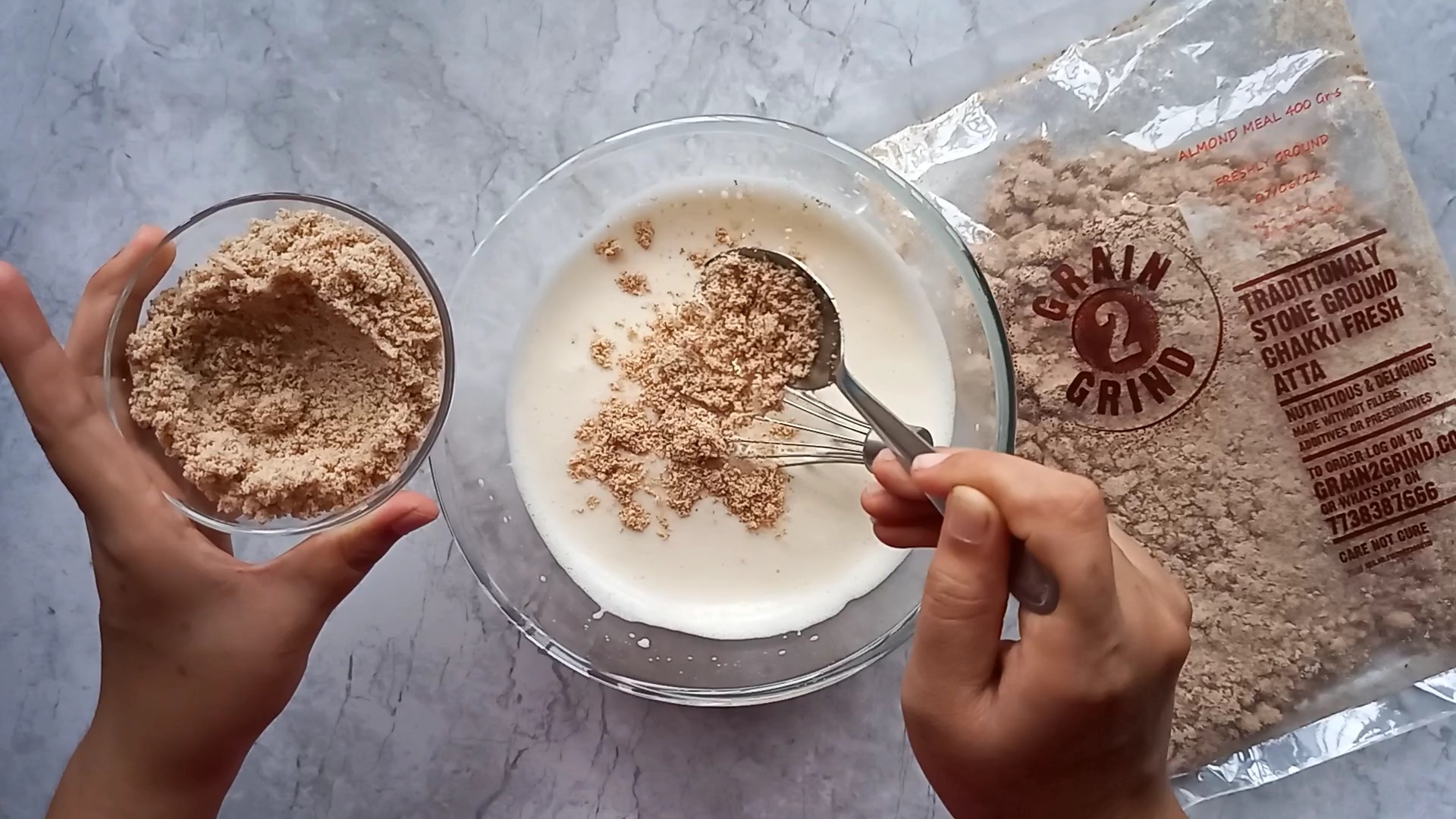 Now pour this over the pineapple layer. Bake the cake in a preheated oven for 45 to 50 minutes at 180 degrees Celsius.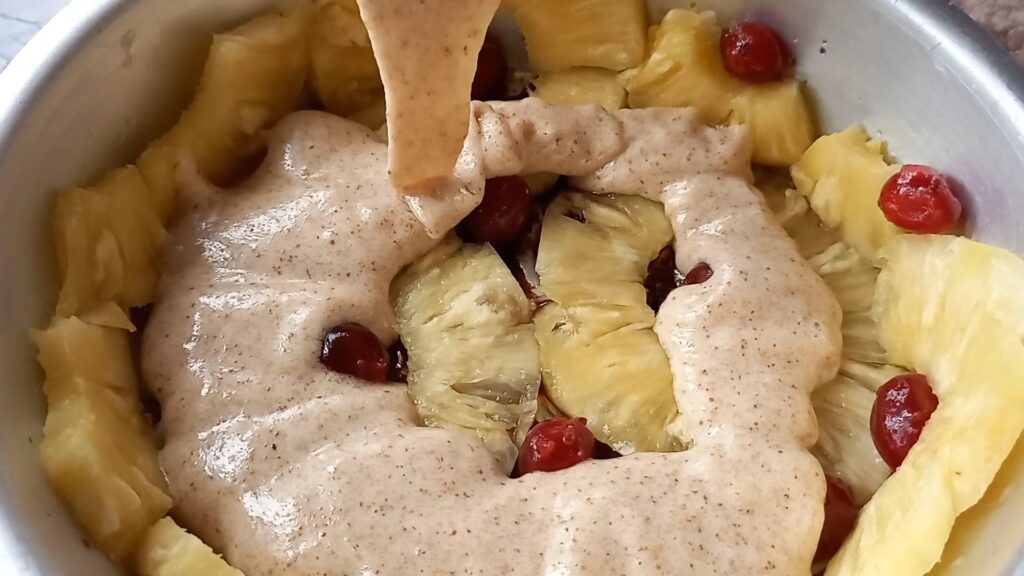 After that, allow it to cool down. Then flip the cake upside-down. Store this in the fridge and enjoy.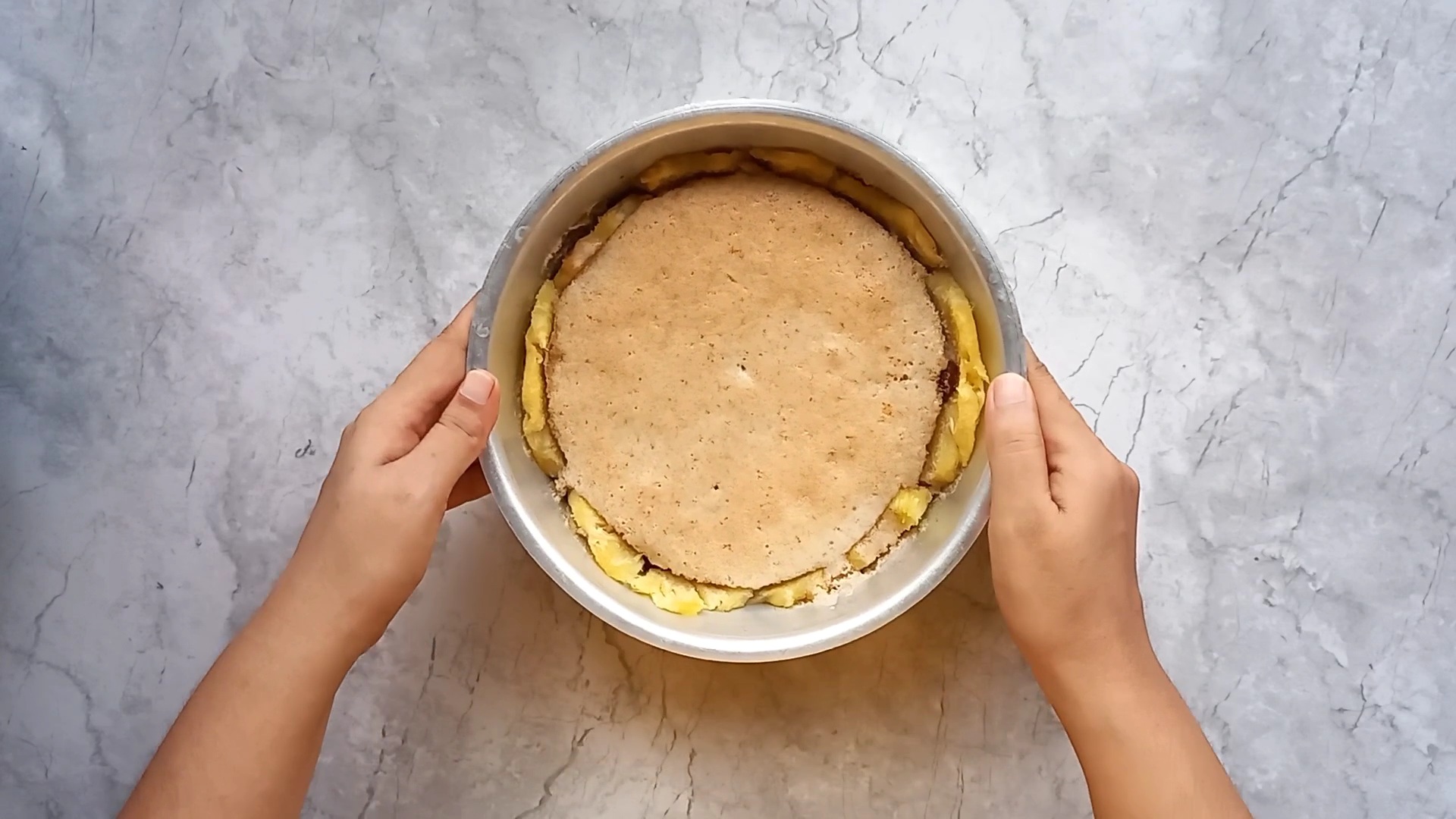 Your pineapple upside-down cake is ready.