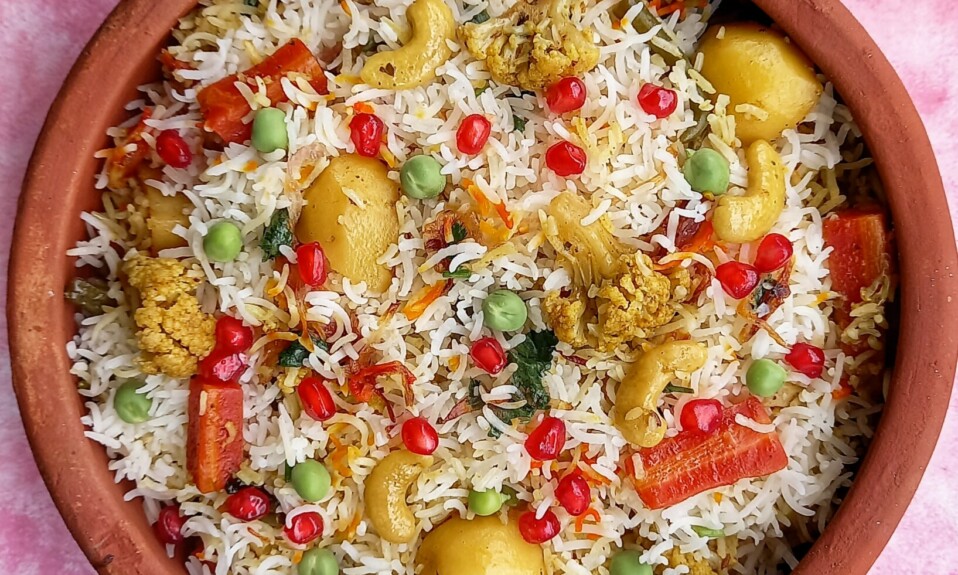 Vegetable biryani in pressure cooker | Easy Veg Biryani Recipe | Hello, this is shailee here. So, are you excited to learn this easy veg biryani recipe? I mean, in a pressure cooker, Yes, today we are going to make them in a pressure cooker. But trust me, the taste never goes down.
Basically, vegetable biryani is an aromatic rice dish originated from meat biryani. Veg biryani is made with basmati rice, vegetables, and aromatic spices. It is a crowd pleaser dish, you can make them for holiday dinner. And enjoy this amazing dish with your friends and family.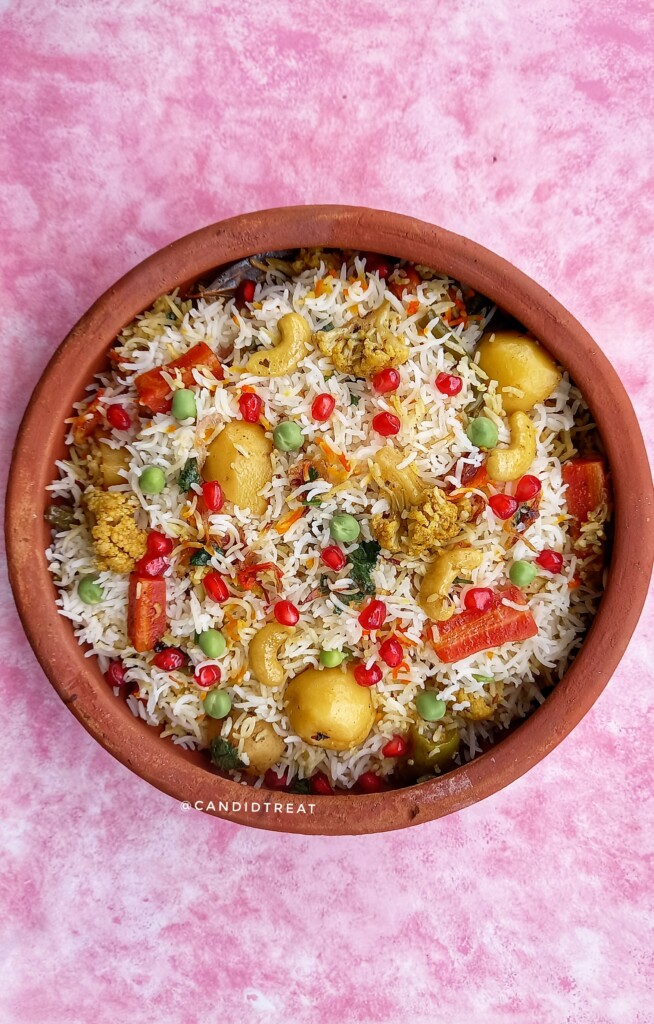 Biryani is a combination of exotic flavors and perfectly paired with raiyta. A traditional biryani has a layer of marinated meat and aromatic rice. It is dum cooked on low flame until the flavors are well combined.
Traditional biryani has a lot of steps like marination, cooking the rice, biryani gravy, layring the biryani, and Dum cooking with covered lead. Yes, it takes a lot of time and patience, but the flavors are worth it. So, today we make this a little bit easier for us( for bachelor, novice cook, or for a lazy day meal).
Some other delicious meals for weekends…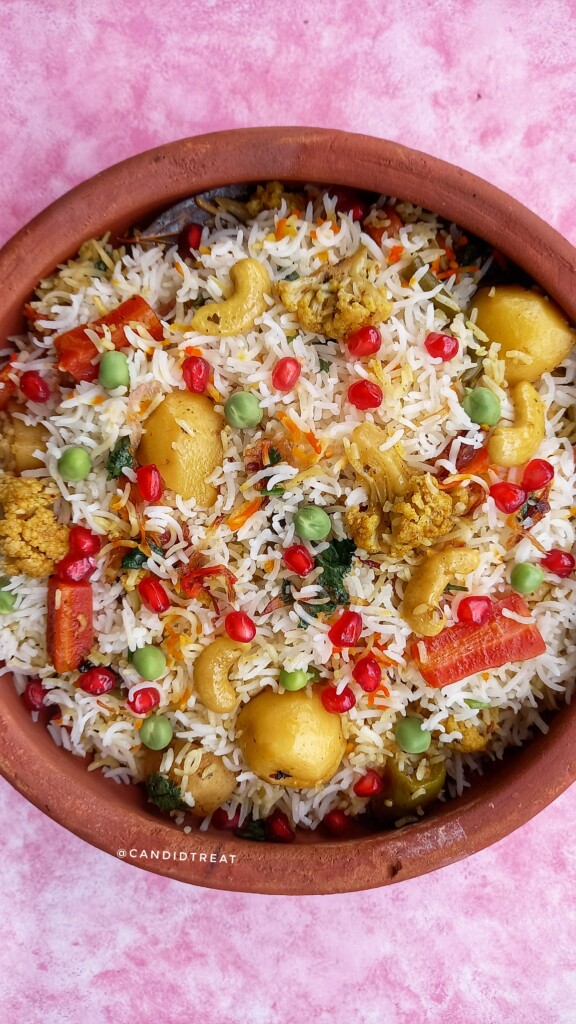 INGREDIENTS
FOR MARINATION
5 to 6 tbsp fresh curd/yogurt
1 tbsp crushed ginger,garlic
1 and a half tbsp salt
1 tbsp turmeric powder
1 tbsp garma masala powder
1 tbsp cumin powder
1 tbsp coriander powder
2 tbsp red chili powder
1 tbsp sugar
1 tbsp dry fenugreek leaves
French beans (1 cup )
6 to 7 small size potatoes
3 to 4 carrots
1 cup of peas
1 cup cauliflower
3 green chilies
3 to 4 tbsp coriander leaves
2 medium sized fried onions
Biryani
4 small bowl of basmati rice
4 to 5 tbsp mustard oil
whole spices ( 1 tsp cumin seeds,3 to 4 cinnemon sticks, 3 green cardamom, 2 black cardamom, 6 to 7 cloves, 4 to 7 black pepper, 3 to 4 dry red chilies)
cashews and raisins
fried onions
coriander leaves
1 tbsp kevara essence
1 tbsp saffron milk/water
2 to 3 tbsp ghee/clarified butter
RECIPE VIDEO
Marinating the vegetables
Take a bowl. Add curd and powdered spices, sugar, and fenugreek leaves. Adjust the salt as per your taste. Fenugreek leaves give an amazing flavor to the biryani. So do not skip this. Mix it well. Vegetables are ready to go on pressure cooker.
OR, if you do not want to use pressure cooker, take a heavy bottom large pot for this.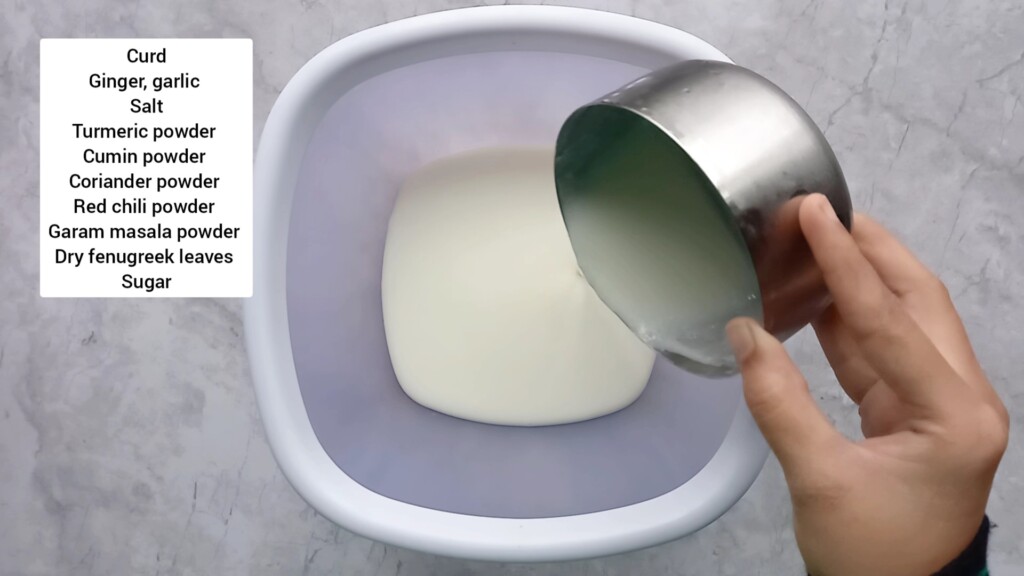 But before that, we need to soak the rice. You can also do this process at first. Take some rice. Here, I used 4 small bowls(500 grams of rice). Wash them well. Now, add some water and leave it for 20 to 25 minutes. Soaking is important for basmati rice. Or if you want to use some other rice, you can also use them in place of basmati rice.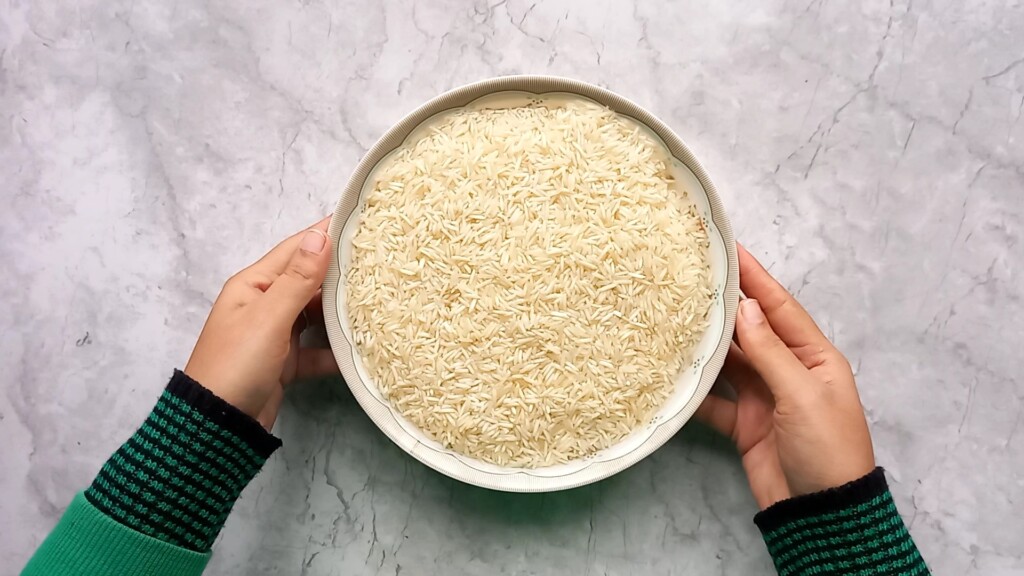 Vegetable Biryani making process
Now, take a pressure cooker, heat some oil. Add whole spices and red chilies.then add marinated vegetables. Cook it for 10 to 15 minutes on high flame. Add some cashews and raisins. Mix well. Afte rthat, turn the flame on medium and cook the veggies. It takes 10 to 15 more minutes.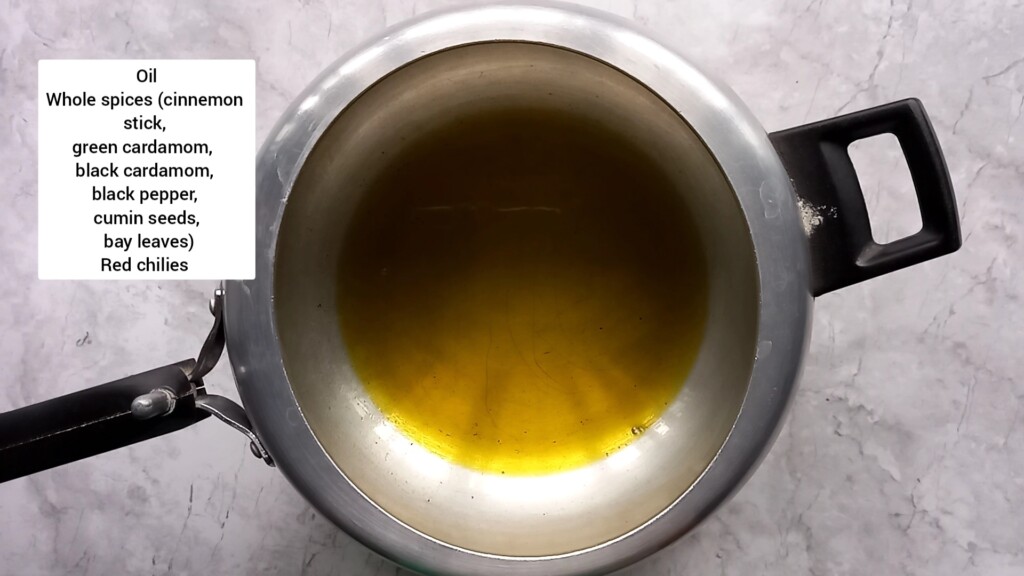 Meanwhile, take a large pot and boil some water. Add 1 tbsp salt. Then, add soaked rice. Cook the rice on high flame. and do not cook the rice completely.
We need 70 % cooked rice. If you did not understand the 70%, take a rice grain and smash it with fingers. If it smashes but still not fully cooked. It is the time to remove it form water. After that, drain the water from the rice.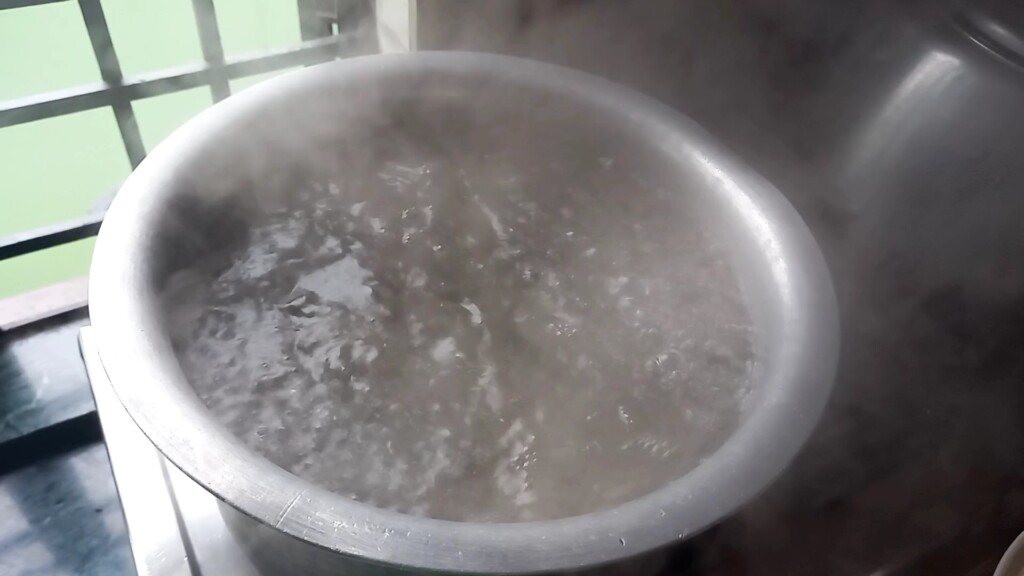 Now, layer this rice over cooked veggies. Add 5 to 6 tbsp rice water in it. Now, add some fried onions. For the fried onions, you just need to slice them and fry them on medium flame until it turns golden. Remove it from the oil, and it is ready to use. Now add some coriander leaves, ghee, kewara, and saffron.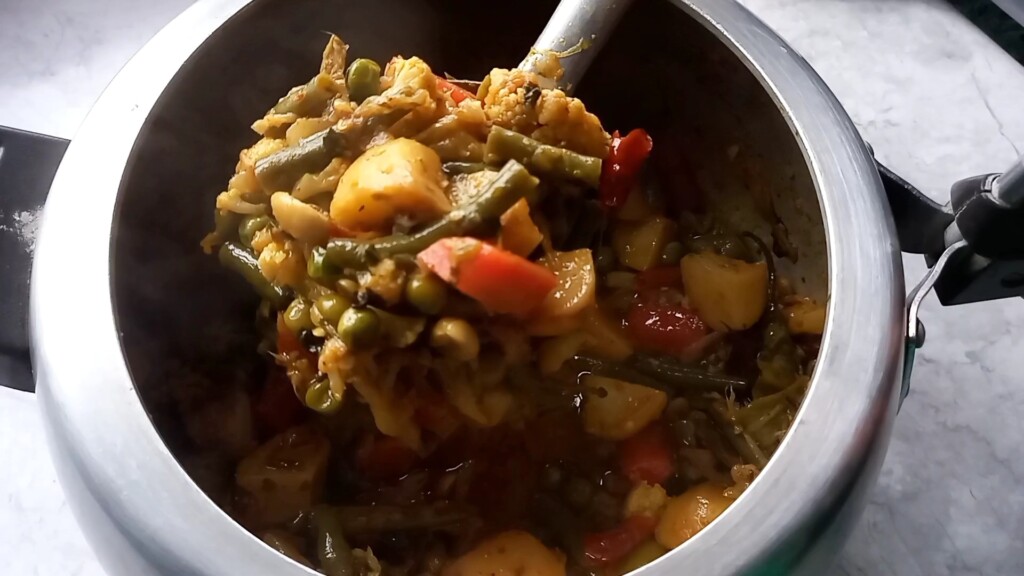 Close the lead and cook the biryani on low flame for 10 to 15 minutes. And do not burn the biryani. That's why there has to be some gravy in your veggies. After that, turn off the heat.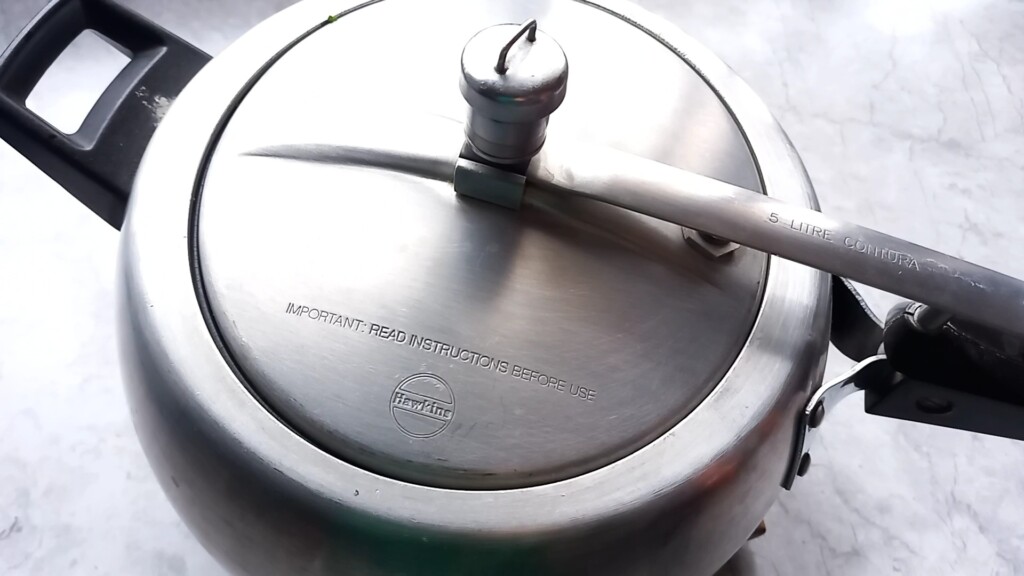 Vegetable biryani in pressure cooker is ready to serve. Serve it warm with some salad and raiyta.