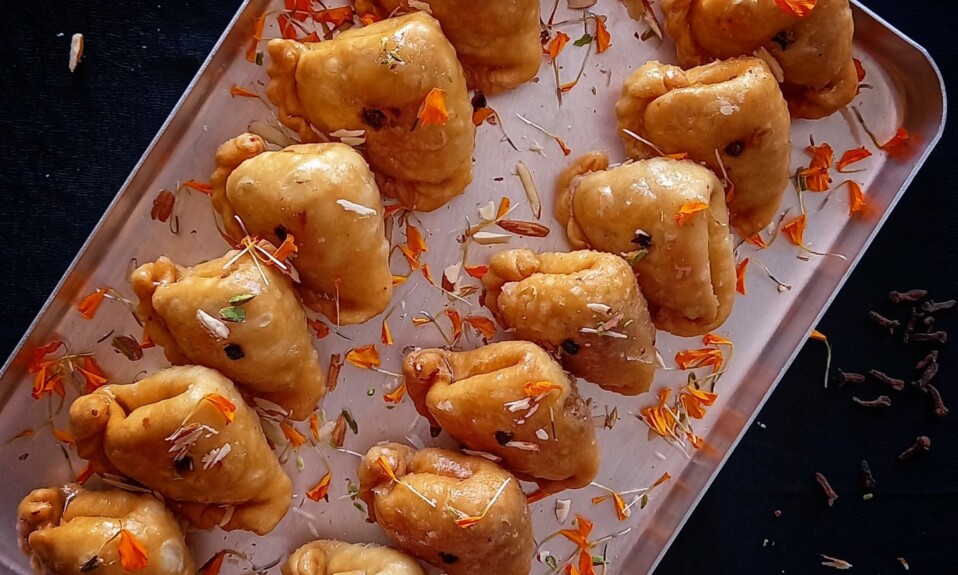 Lavang Latika recipe | Lobongo lotika | Bengali sweet dish | Learn how to make lavang latika with step-by-step photos and video. Lavang latika is also known as lobongo lotika or laung latti. It is a popular Bengali sweet dish that is made with Indian pastry dough. And the pastry dough is stuffed with milk solids(mava) and deep-fried in ghee. Lavang latika is also coated with thick sugar syrup. So it is not too sweet from the inside because we use a little bit of sugar for stuffing. Because it is coated with sugar syrup, that gives enough sweetness to this dish.
For making lavang latika, you need to make a stuffing with mava. Then prepare a sugar syrup of one string consistency. After that, we have to stuff the pastry dough (made with all-purpose flour)and deep fry them until it turns golden in color. After frying them, dunk them into syrup and leave them for 2 to 3 minutes. And it's done. So you can store this lavang latika for 3 to 4 days at room temperature. Or keep this in the fridge for 8 to 10 days.
Some other sweet dishes from this blog…
INGREDIENTS
For stuffing
1 liter full fat milk
2 to 3 tbsp sugar
2 tbsp dry roasted semolina
For dough
2 to 3 medium cups of all purpose flour
4 to 5 tbsp hot ghee
Water as required for kneading
Ghee for frying
For sugar syrup
1 and a half cup of sugar
1 cup of water
2 crushed cardamom
How to make mava for stuffing ?
Take some milk. Boil the milk on a high flame. After that stir, the milk continuously and cook it on a high flame.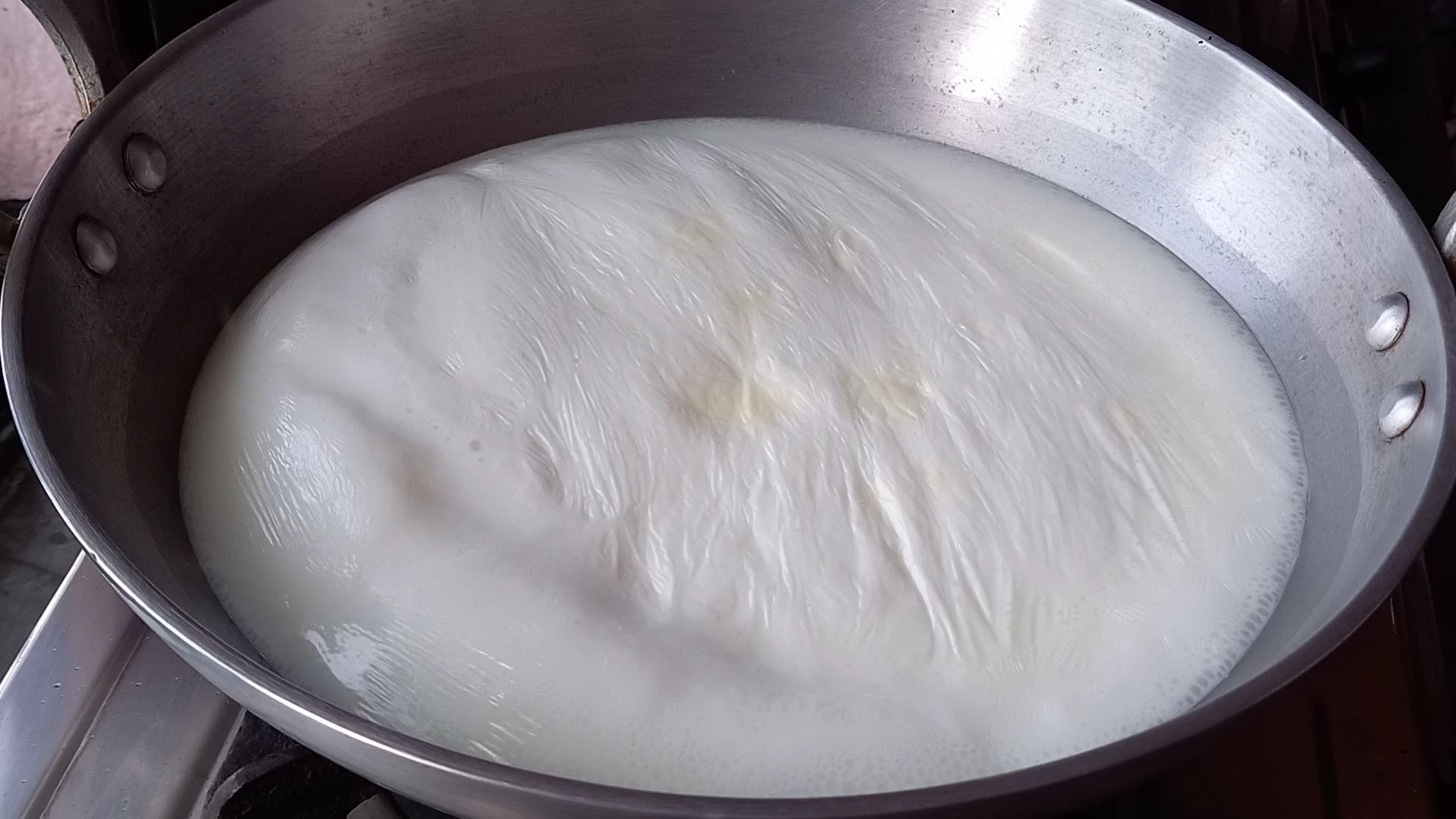 Add sugar. We have to reduce the milk until it turns thick in texture just like this.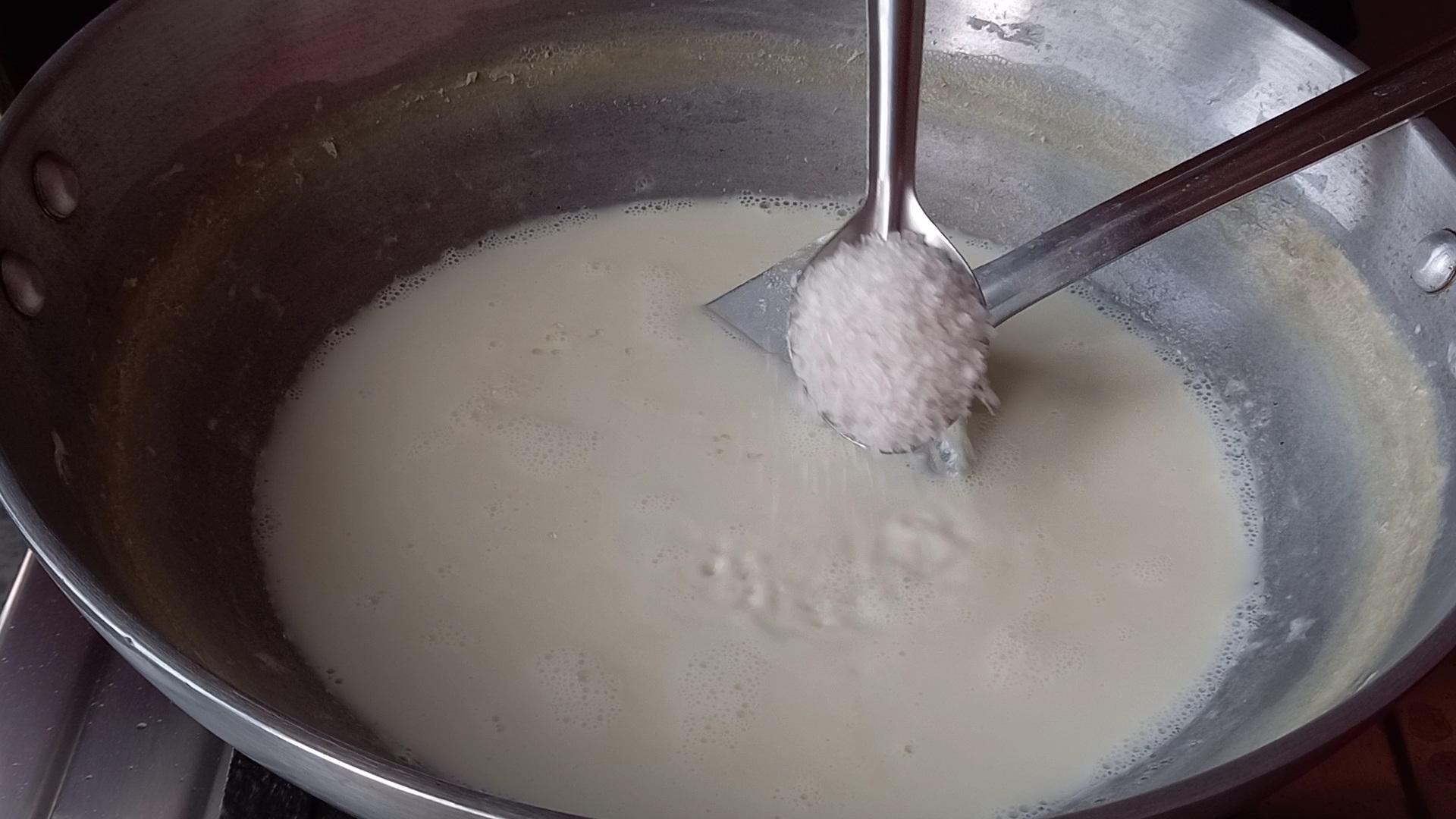 So you can make the mava like this. Or use store-bought mava. Now add 2 tbsp dry roasted semolina and mix well. Now leave it to cool down.
How to make the dough ?
Take some flour. Add hot ghee. Mix well. Rub the flour with your palm and mix them well.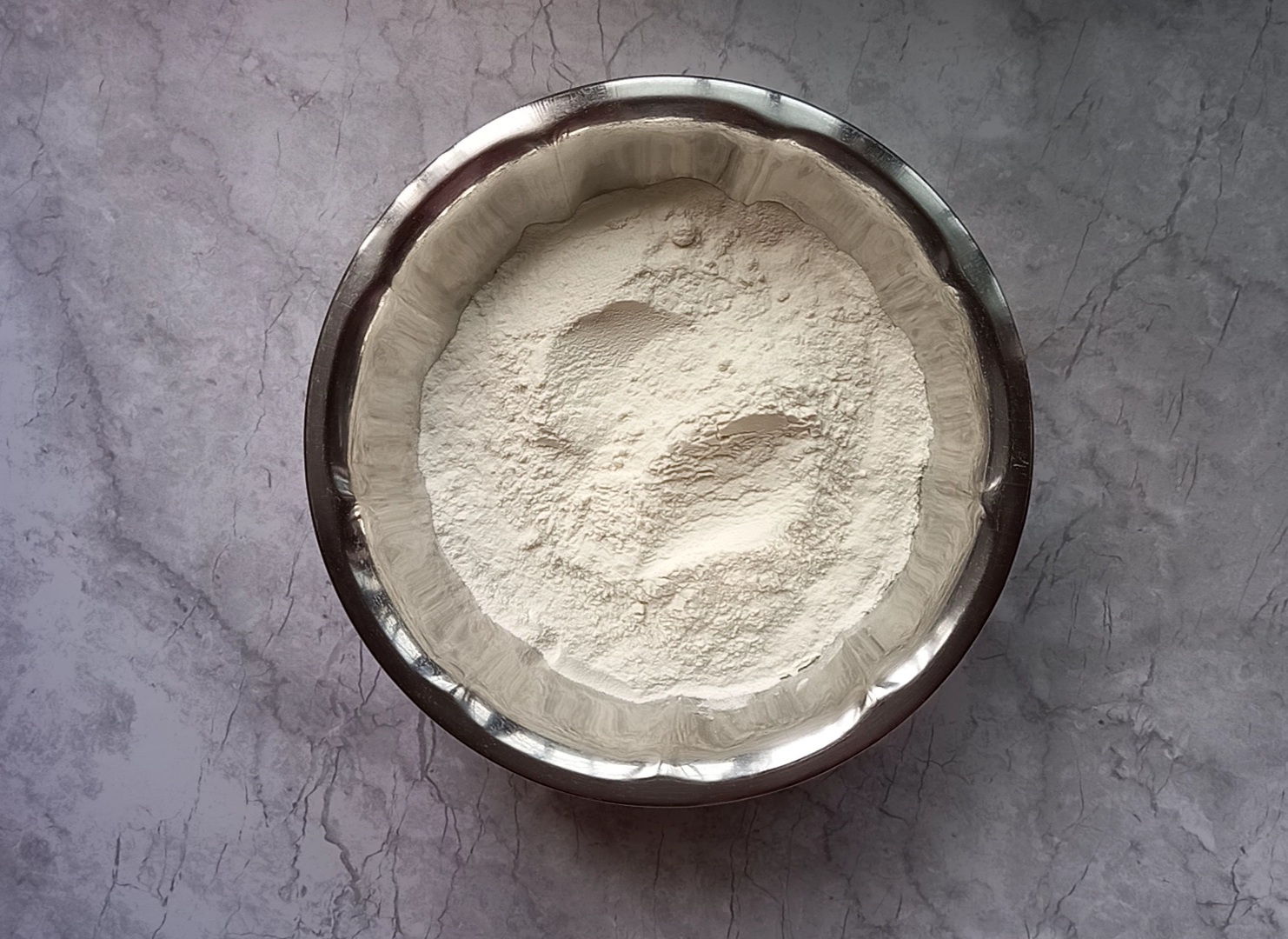 After that add water and knead a semi-soft dough. Now leave it for 10 to 15 minutes.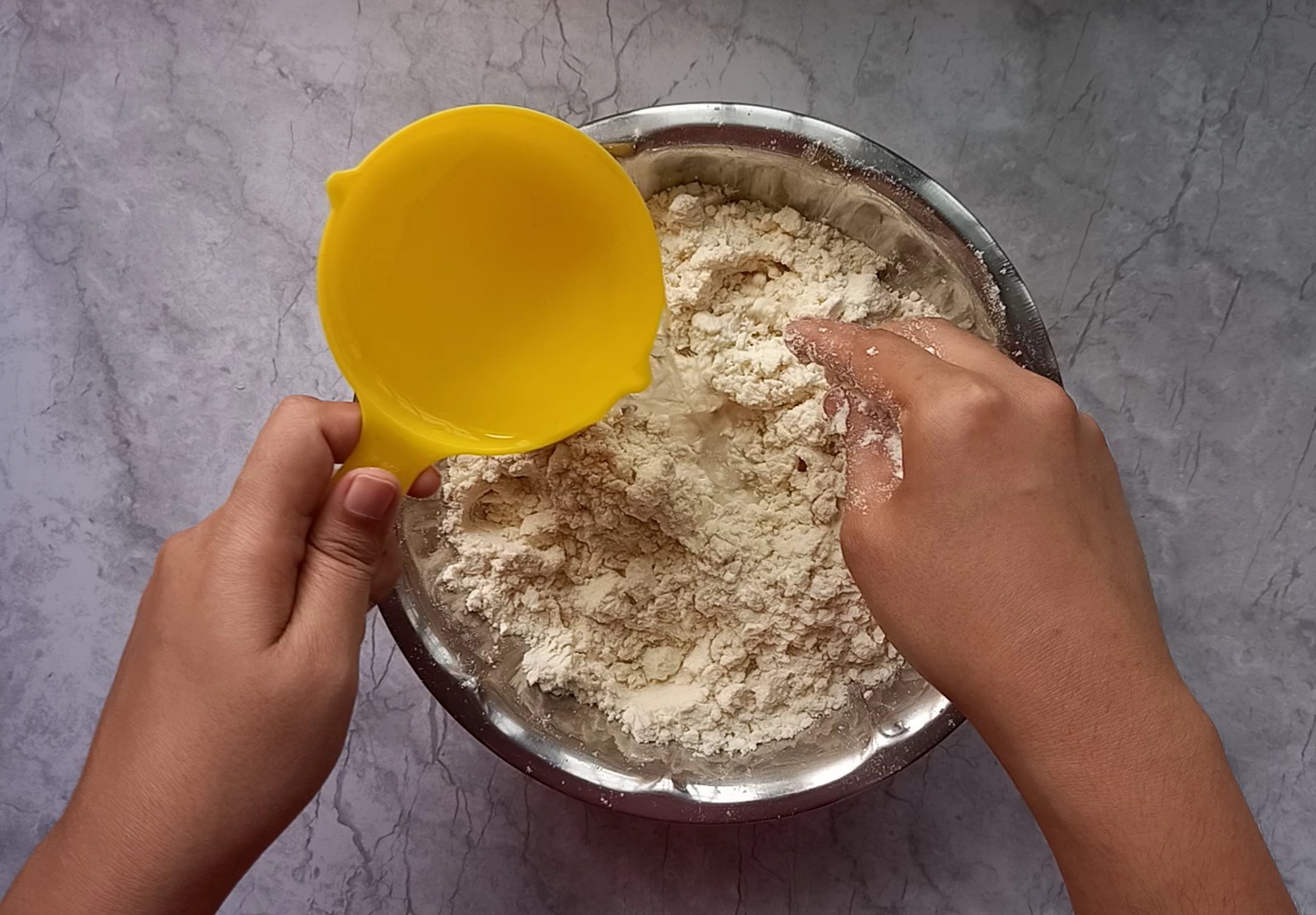 How to make sugar syrup ?
Now take a pot. Add sugar. Add water. Mix well.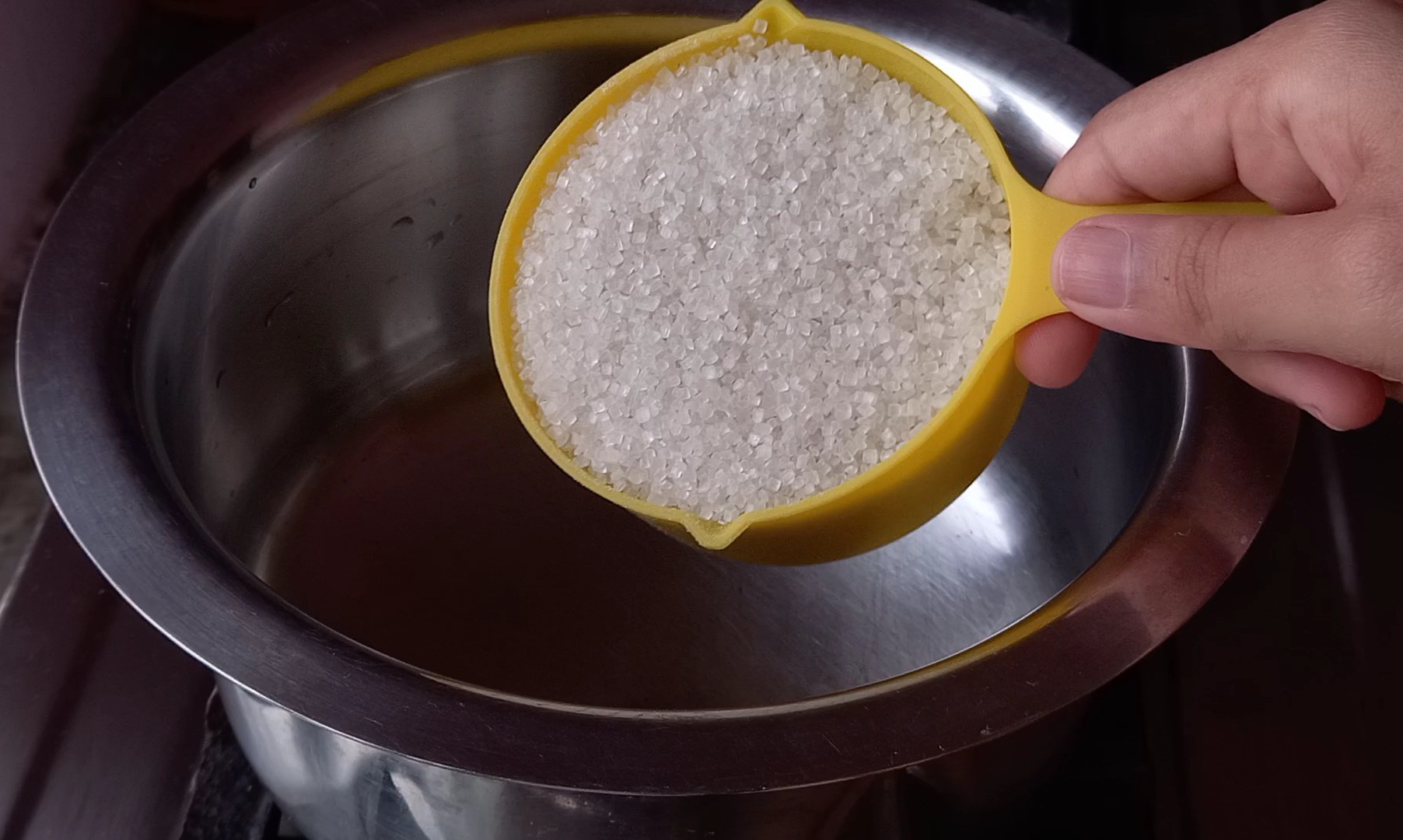 And cook them on high flame. When sugar dissolves, add cardamom. Now cook the syrup on medium flame. Mix well and cook it for 4 to 5 minutes on high flame.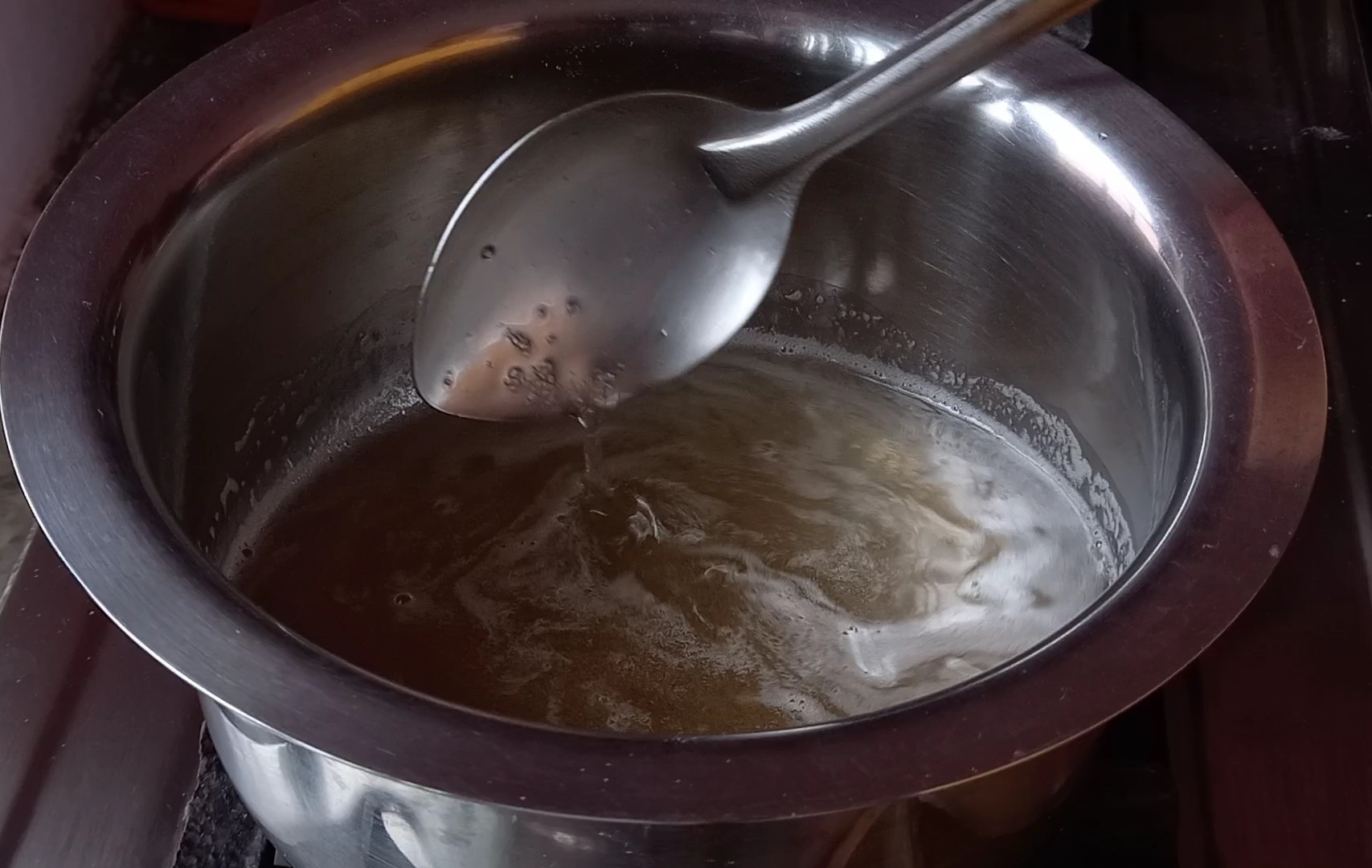 Cook the syrup for 8 to 12 minutes on high flame. Or until it reaches one string consistency.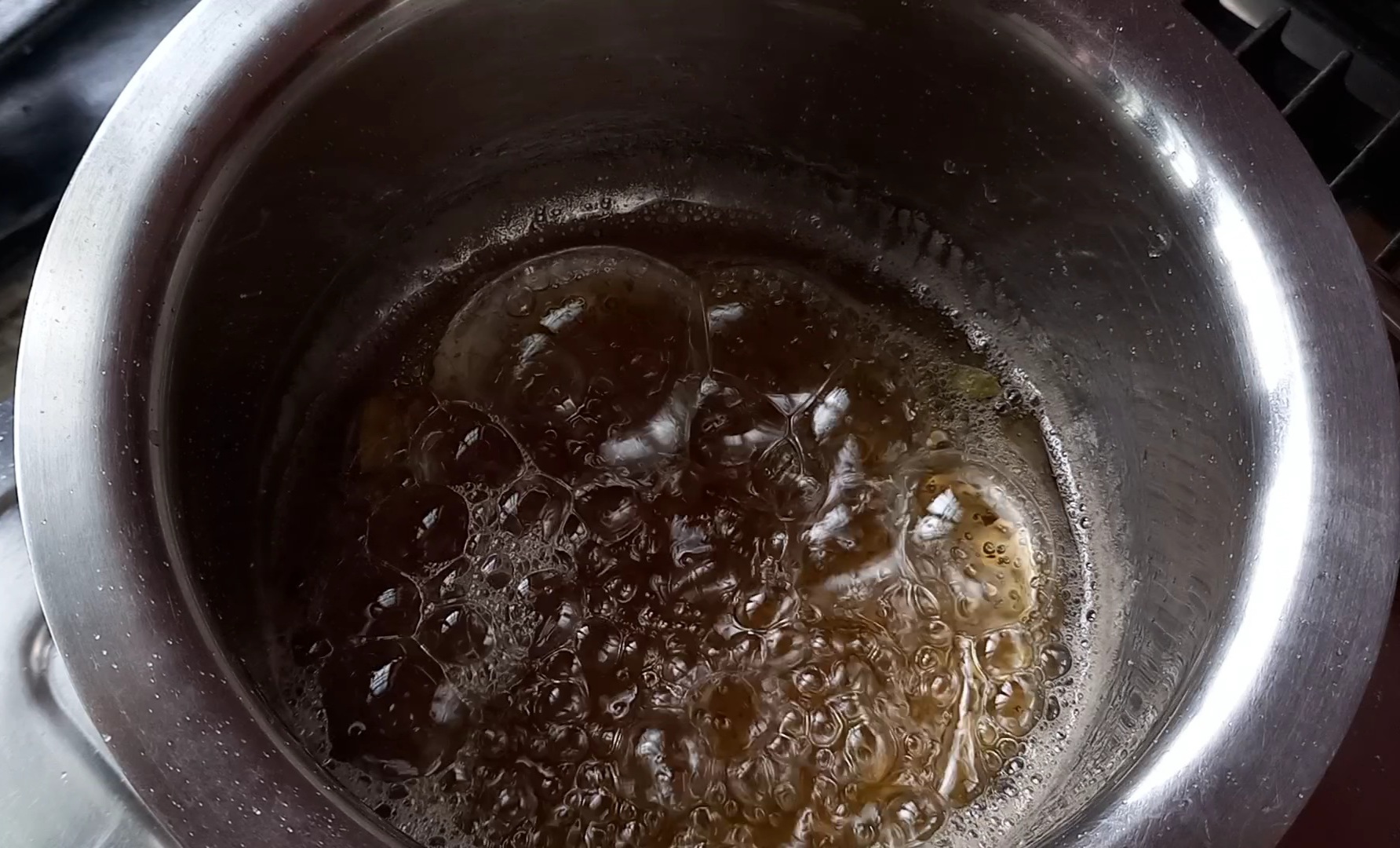 To check the consistency, take some syrup, dip the finger in it and touch with your thumbs. You should feel a greasy and oily texture or one-string consistency. So that when you see the one-string consistency, switch off the lame immediately. And cover it with any lead.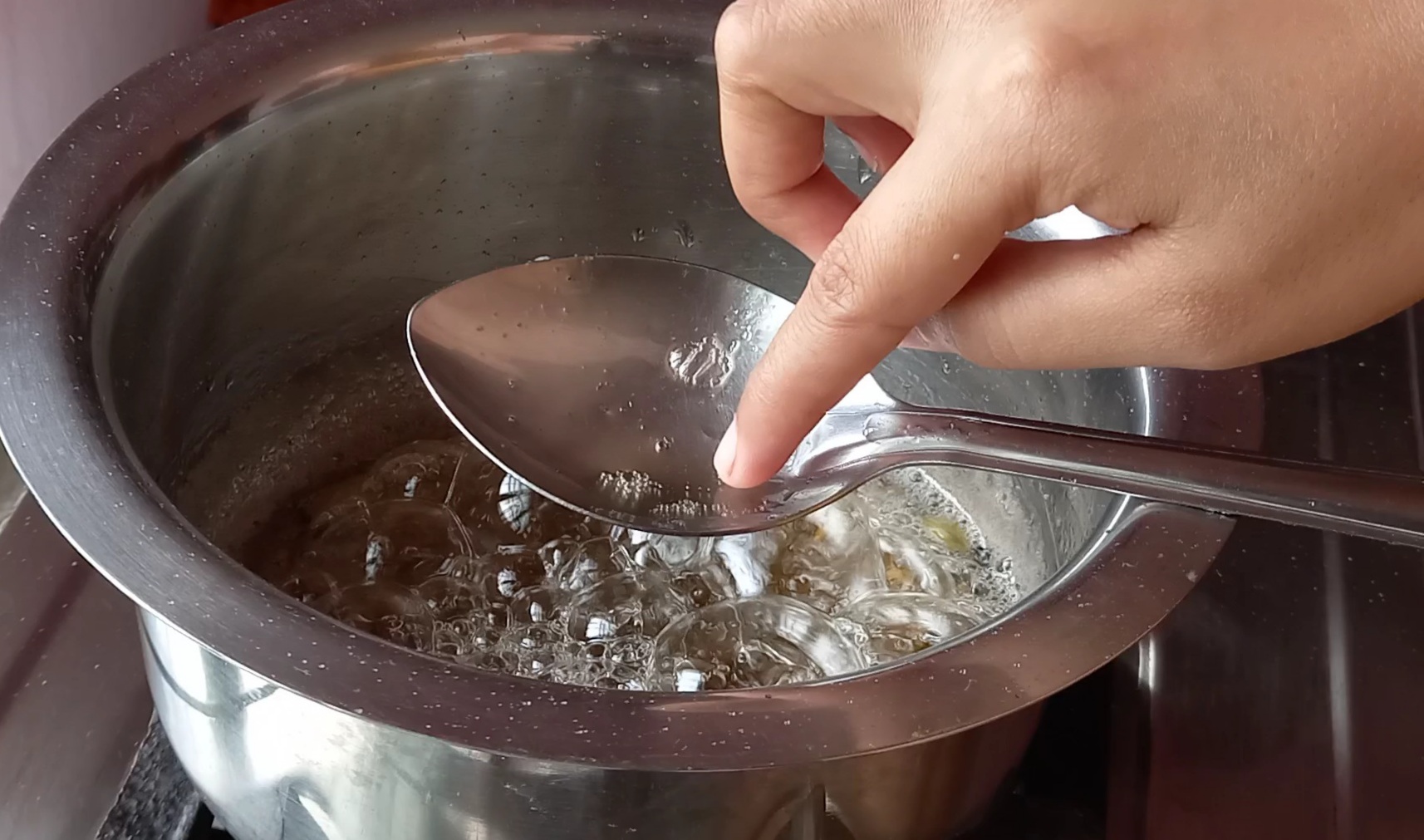 How to make lavang latika ?
So the mava stuffing and dough are ready.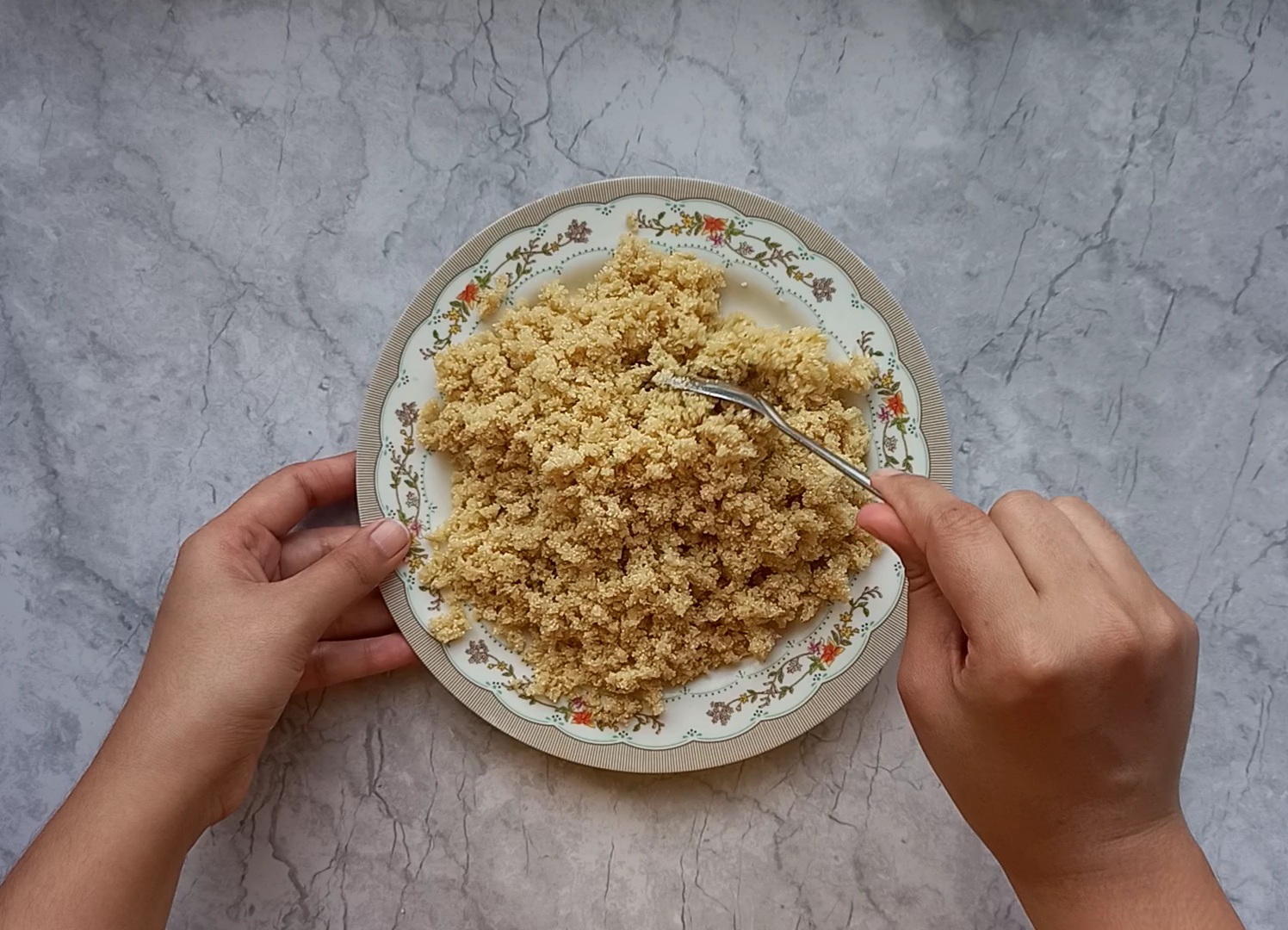 Now take a small piece of dough. Roll it into a small roti. Add 2 tbsp stuffing.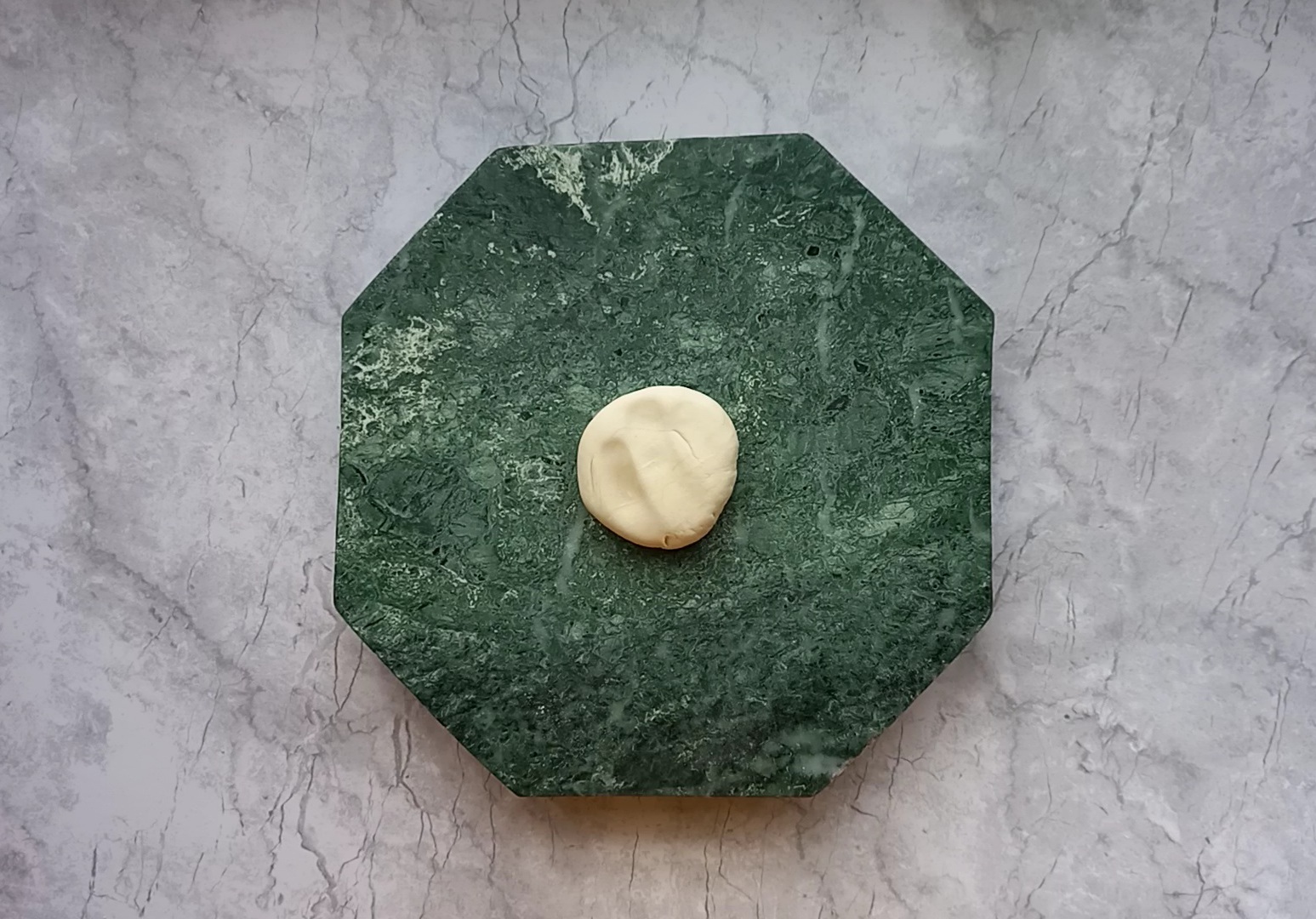 Now fold it like this and seal it.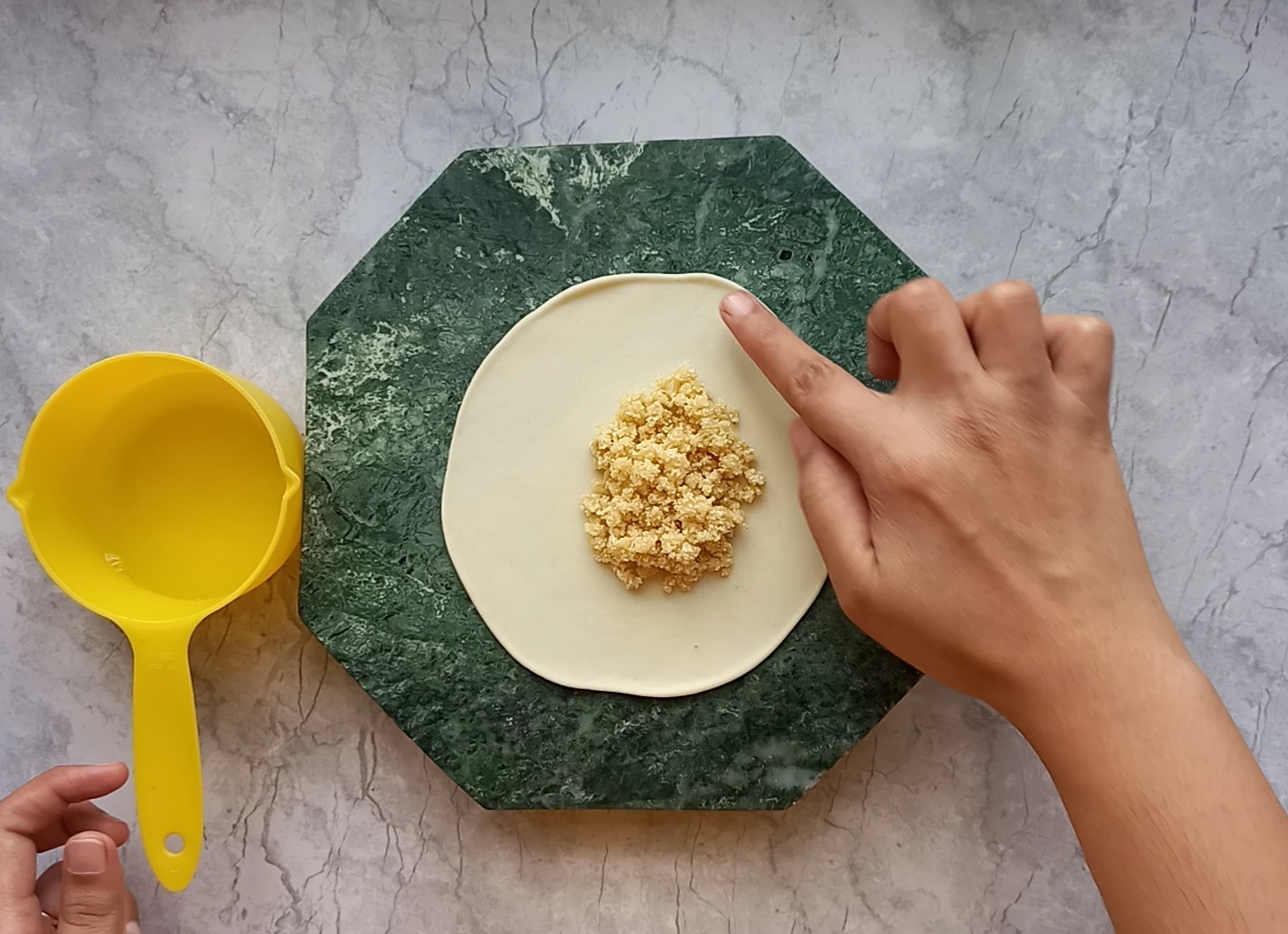 Again fold it in half and make a triangle. You can also make them in a square shape.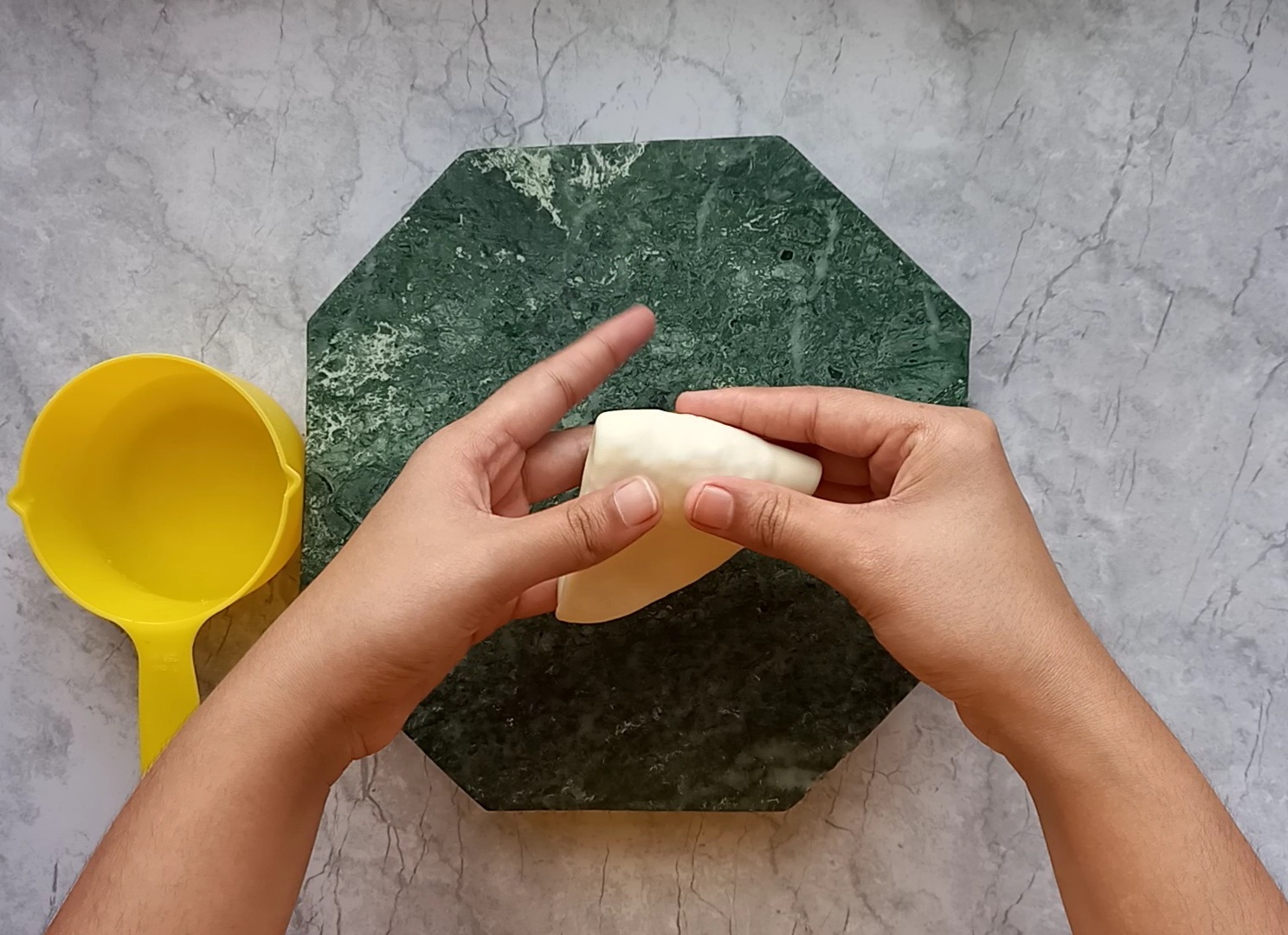 Make all of them like this. For this design pinch some pastry dough and fold it inside. Repeat the same process till the end. Now tuck a clove in this pastry. It is ready to fry.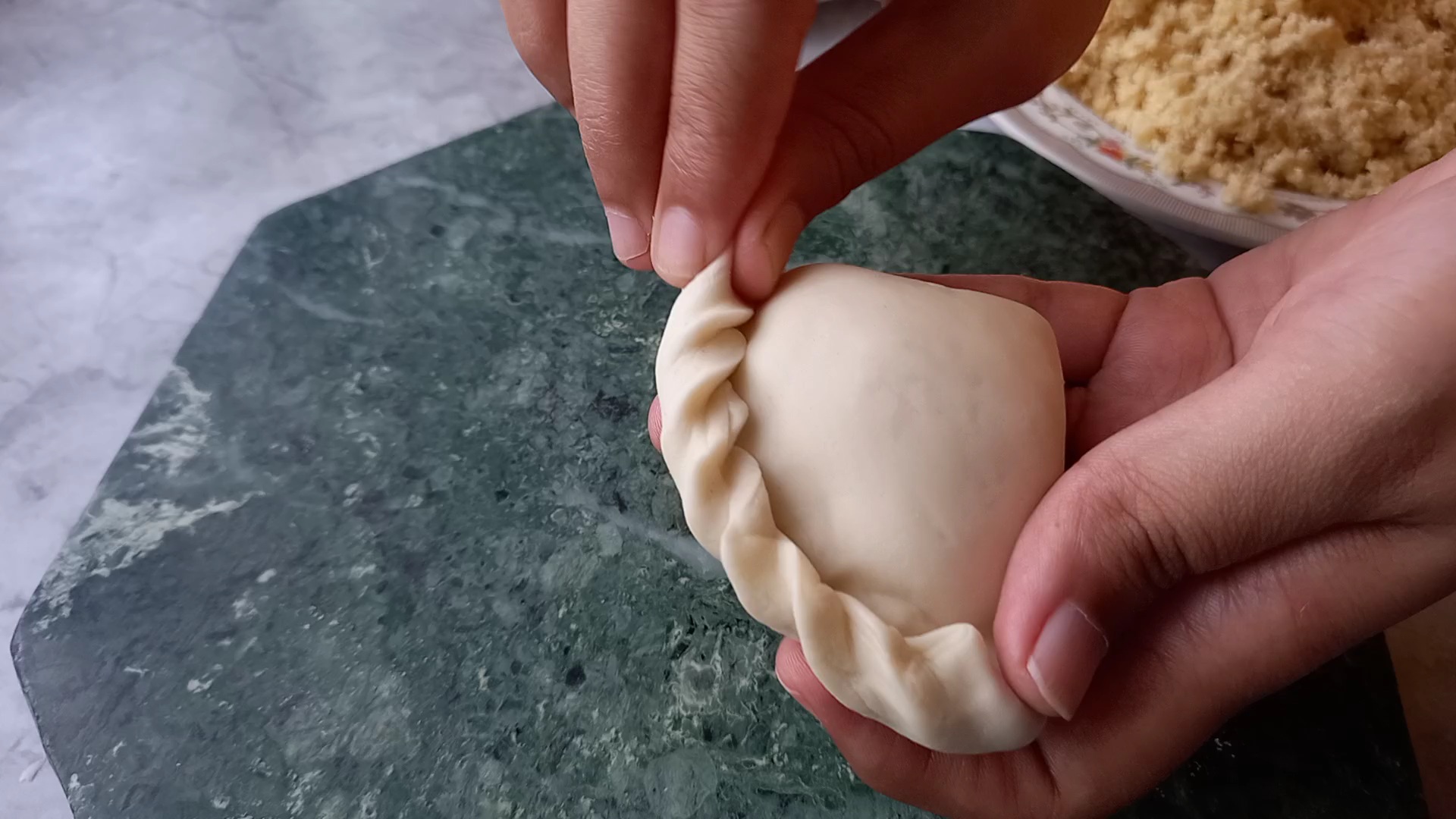 Take some ghee. Heat it on a high flame. After that turn the flame on medium. Add lavang latika and fry them on medium flame until it turns golden.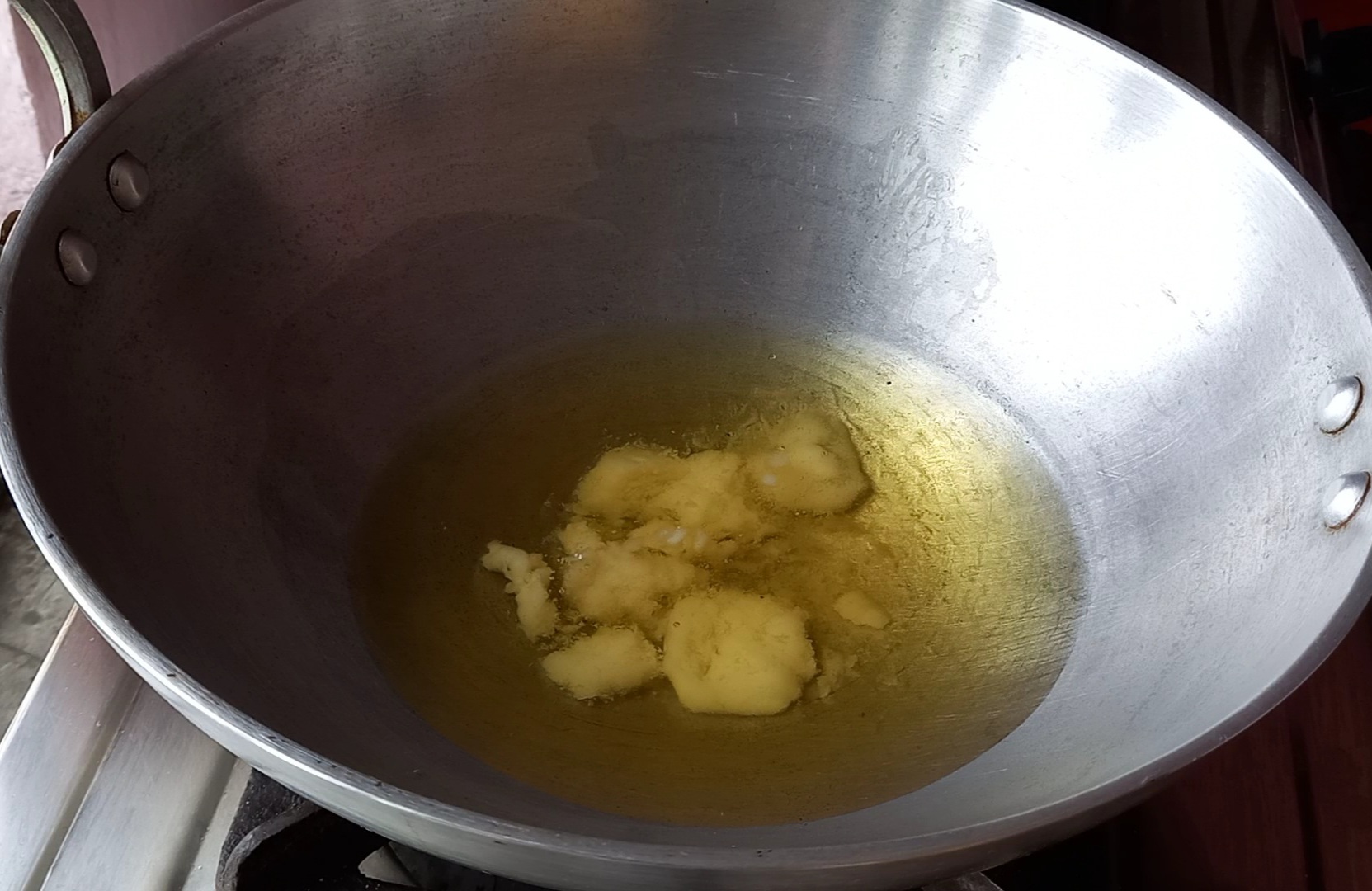 Fry all of them like. Remove it from the ghee.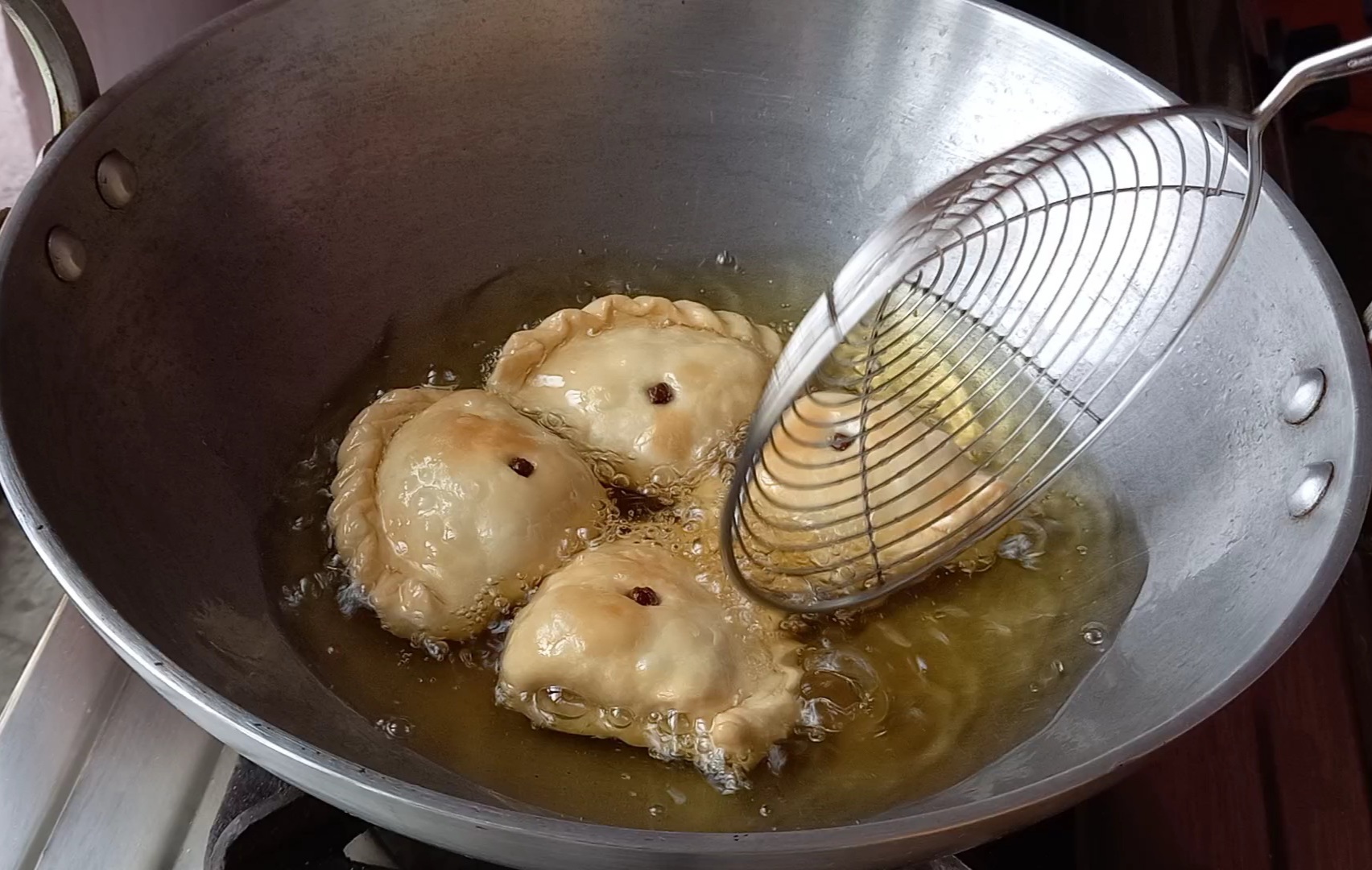 And immediately add them to the syrup.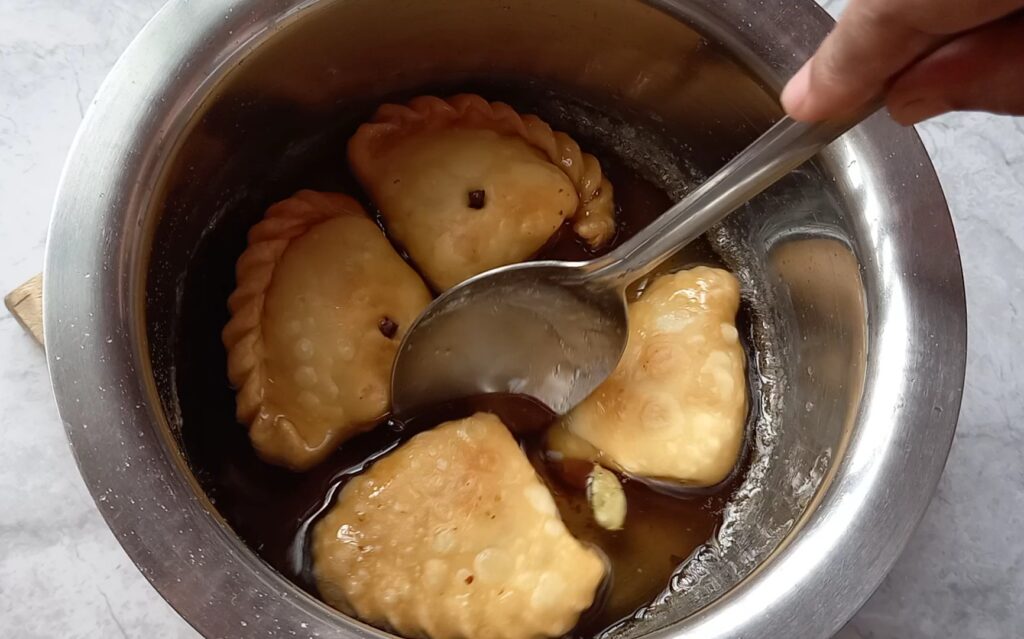 Coat them well and leave them for 3 minutes. After that remove it from the syrup. Lavang latika is ready.