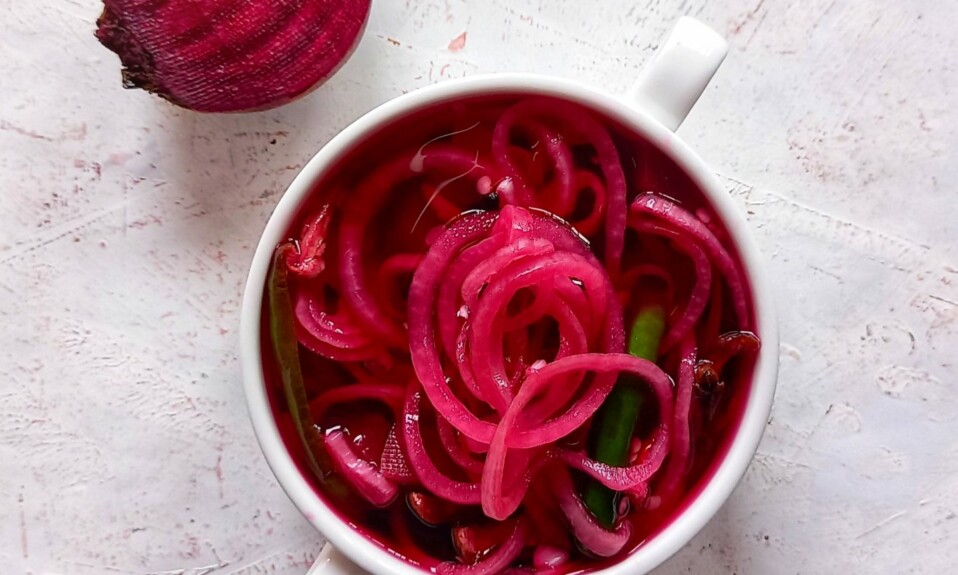 Sirka pyaz recipe | vinegar pickled onions | Learn how to make sirka pyaz with step-by-step photos and video. Sirka pyaz is a quick pickled onion that is made with vinegar, salt, sugar, and some whole spices. Mostly this pickled onion is served in restaurants. It tastes sweet, salty, and tangy. Sirka pyaz goes well with spicy food because the mild taste of this pickle balances the overall taste of the dish. And trust me it's super easy to make at home. And you can store this sirka pyaz for 10 to 14 days in the fridge.
For serving this vinegar pickled onion, I suggest some recipes that go well with this. Check out these…
INGREDIENTS
3 to 4 medium sized onions
200 to 230 ml water
4 to 5 tbsp sugar
½ tbsp salt
5 to 6 cloves
2 cinnemon sticks
½ beetroot
5 to6 green chilies
200 ml vinegar(plain)
How to make sirka pyaz (pickled onions) ?
First, take a saucepan or any pot. Add water. Add sugar and salt. Add cloves and cinnamon stick.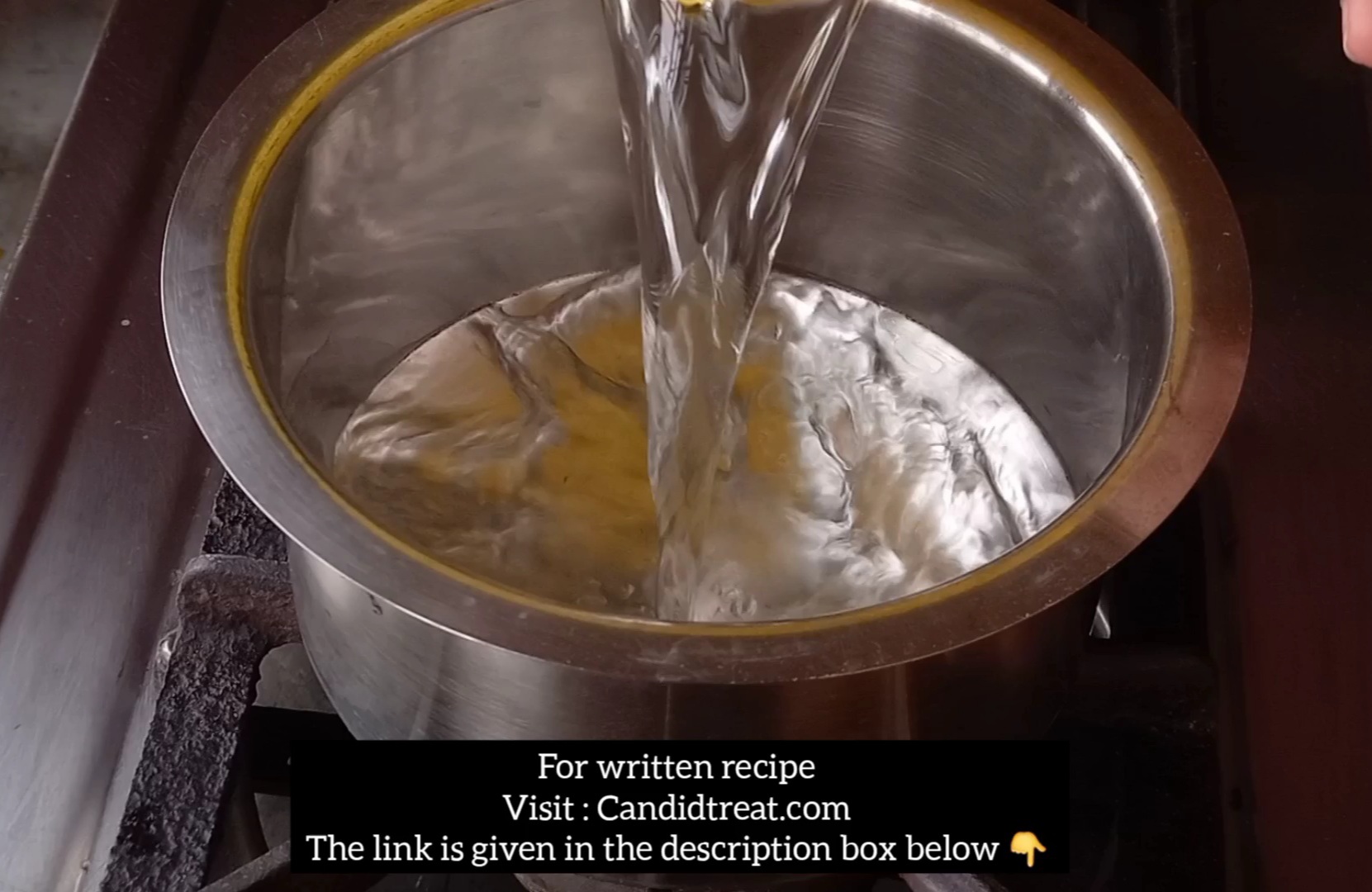 Boil the water on high flame for 2 to 3 minutes. Then add chopped beetroot.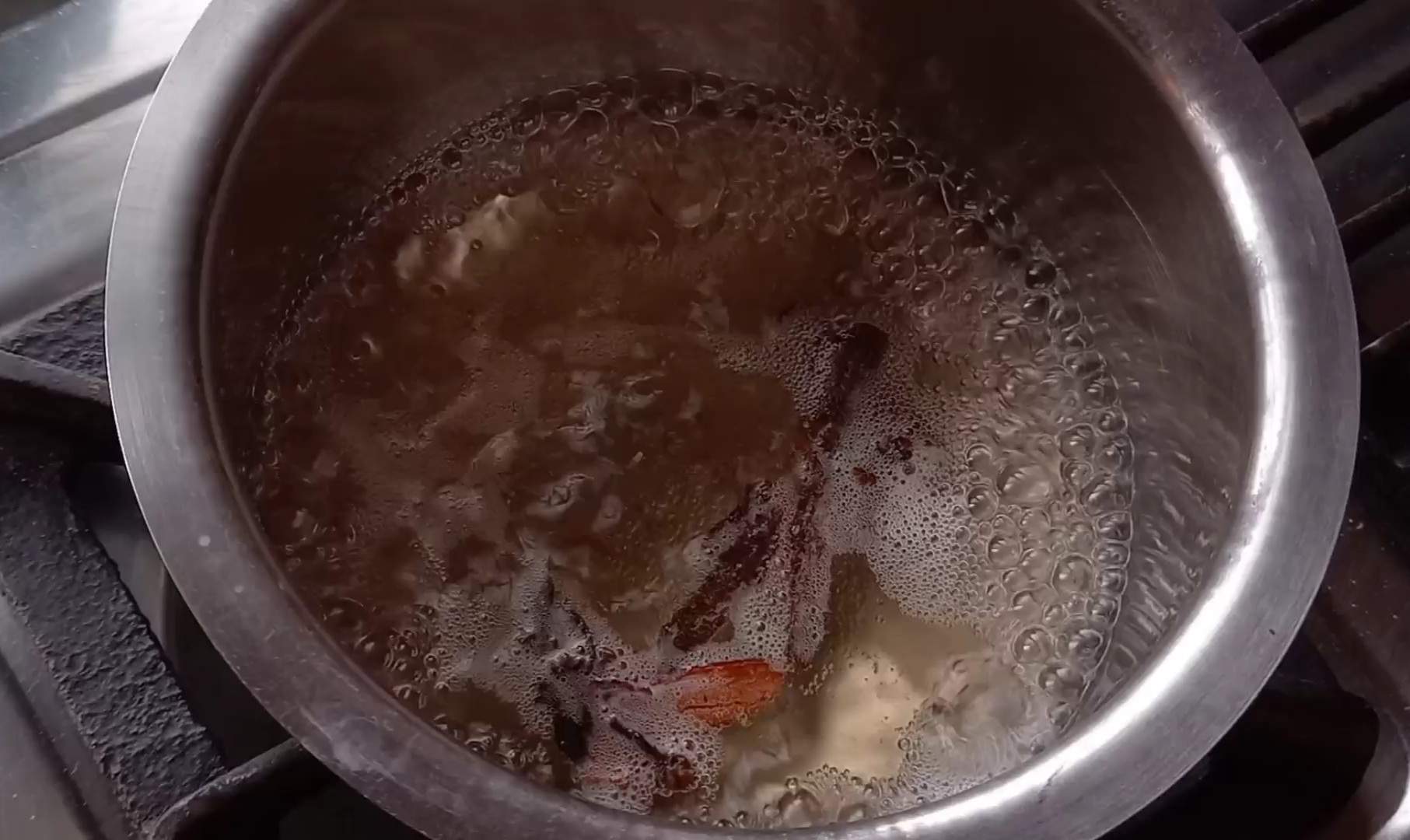 Mix well and boil them for 2 to 3 minutes on high flame. After that turn off the heat. Leave it to cool down completely.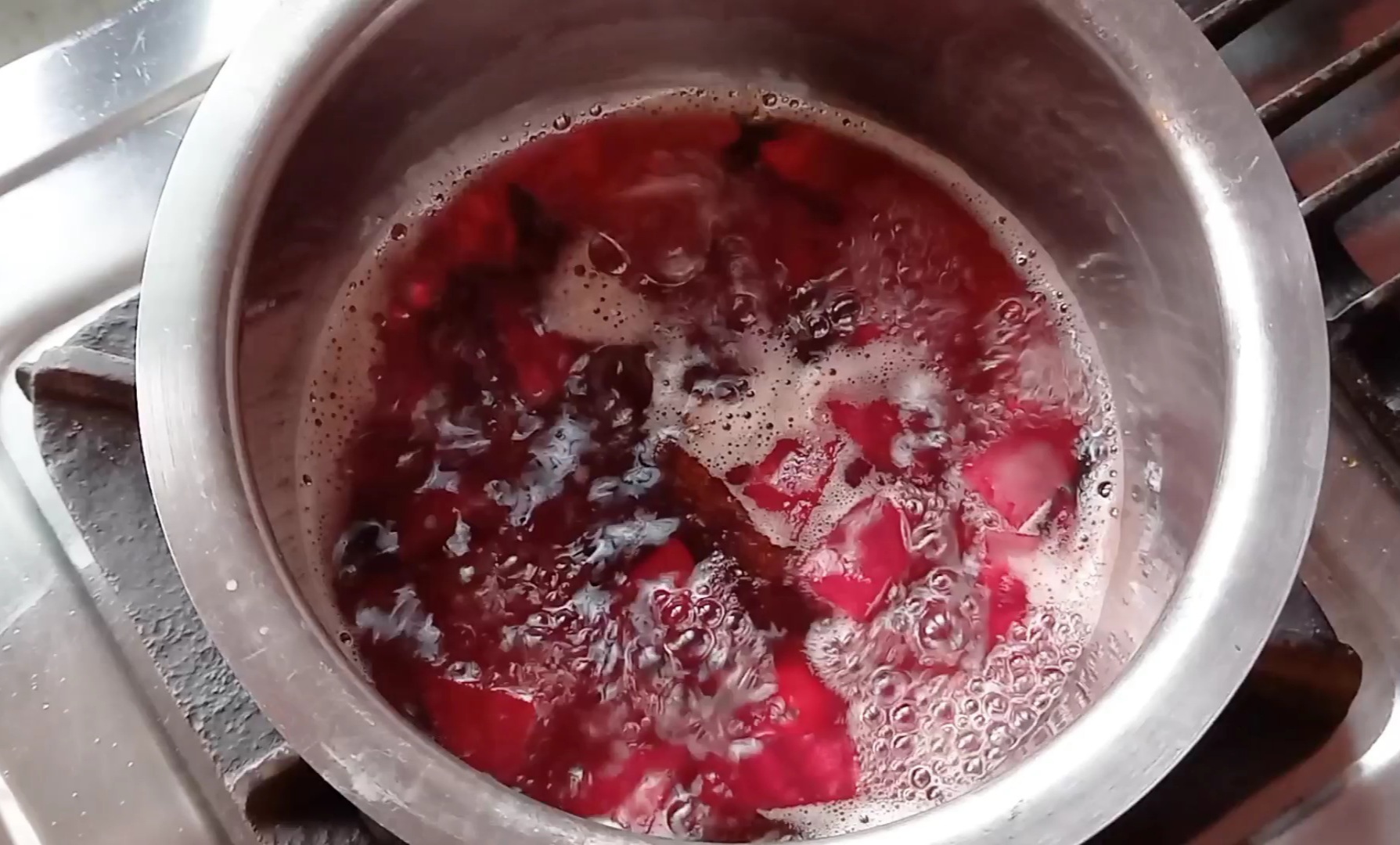 Now take some sliced onions or green chilies.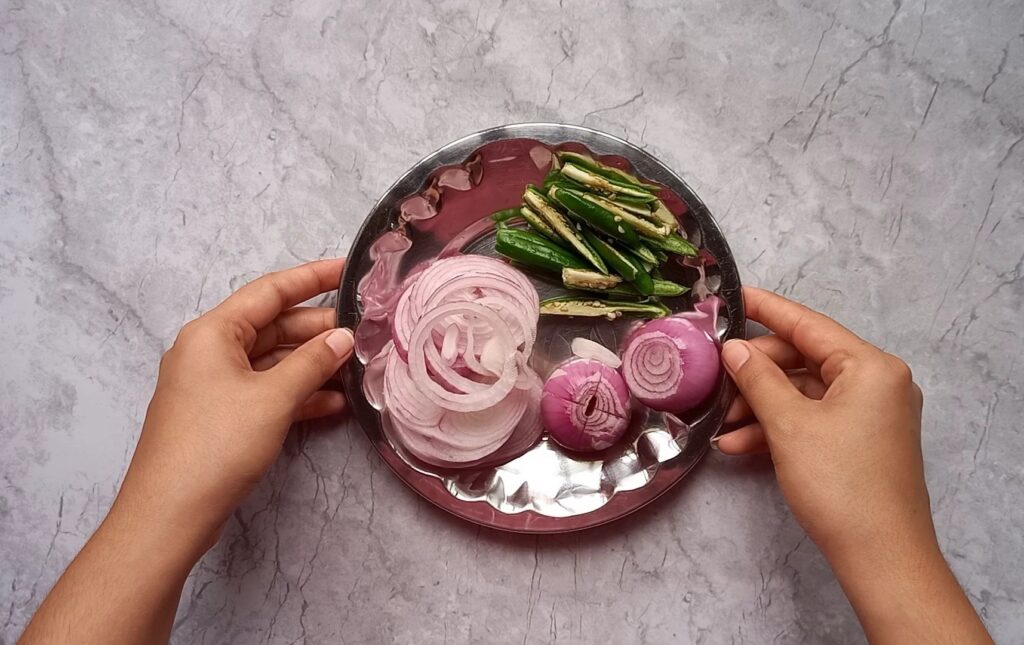 Add them into boiled beetroot water. Now take a clean glass jar. Add onions and chilies.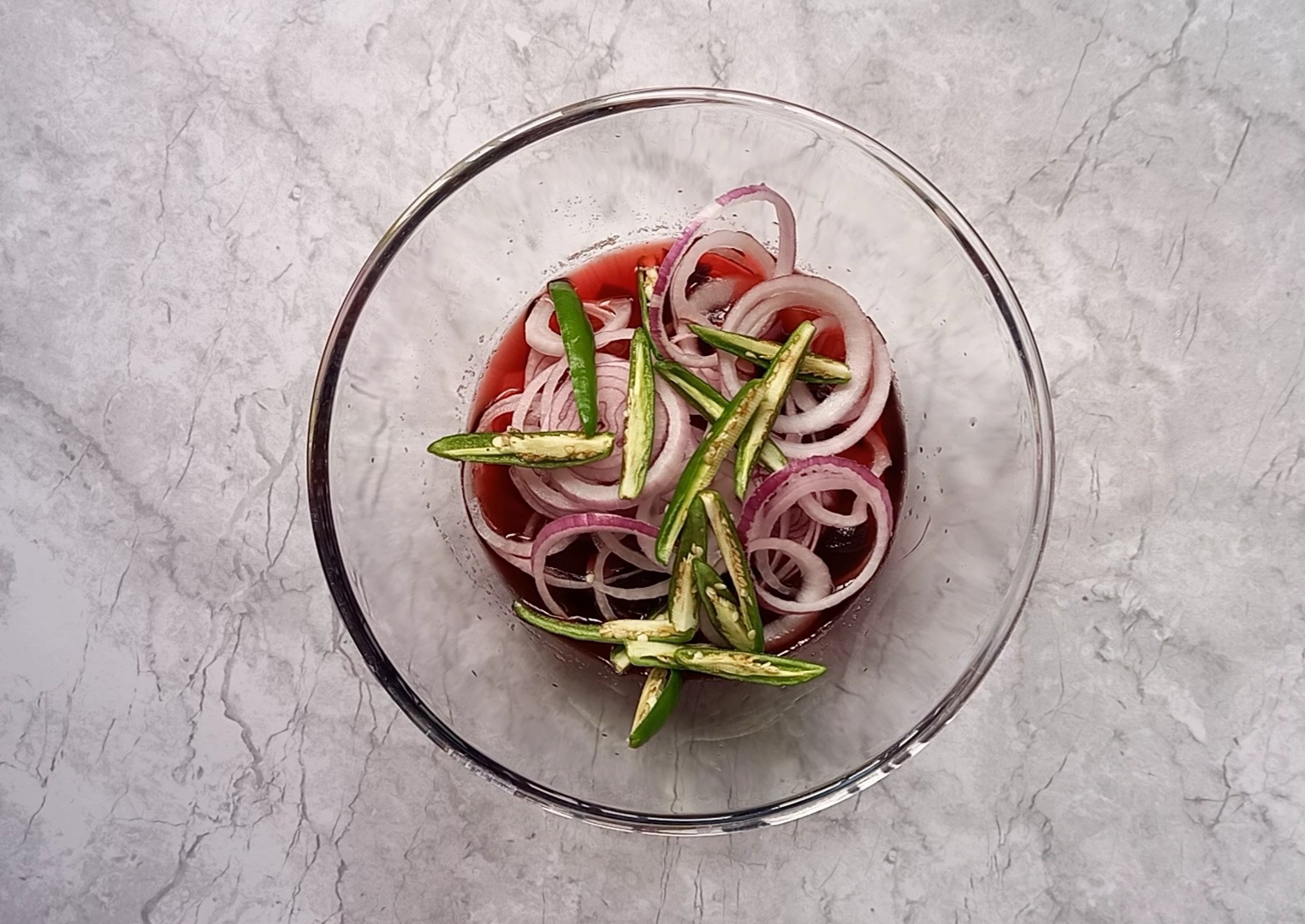 Then fill the half jar with boiled water. And another half with vinegar. So the ratio is 1:1.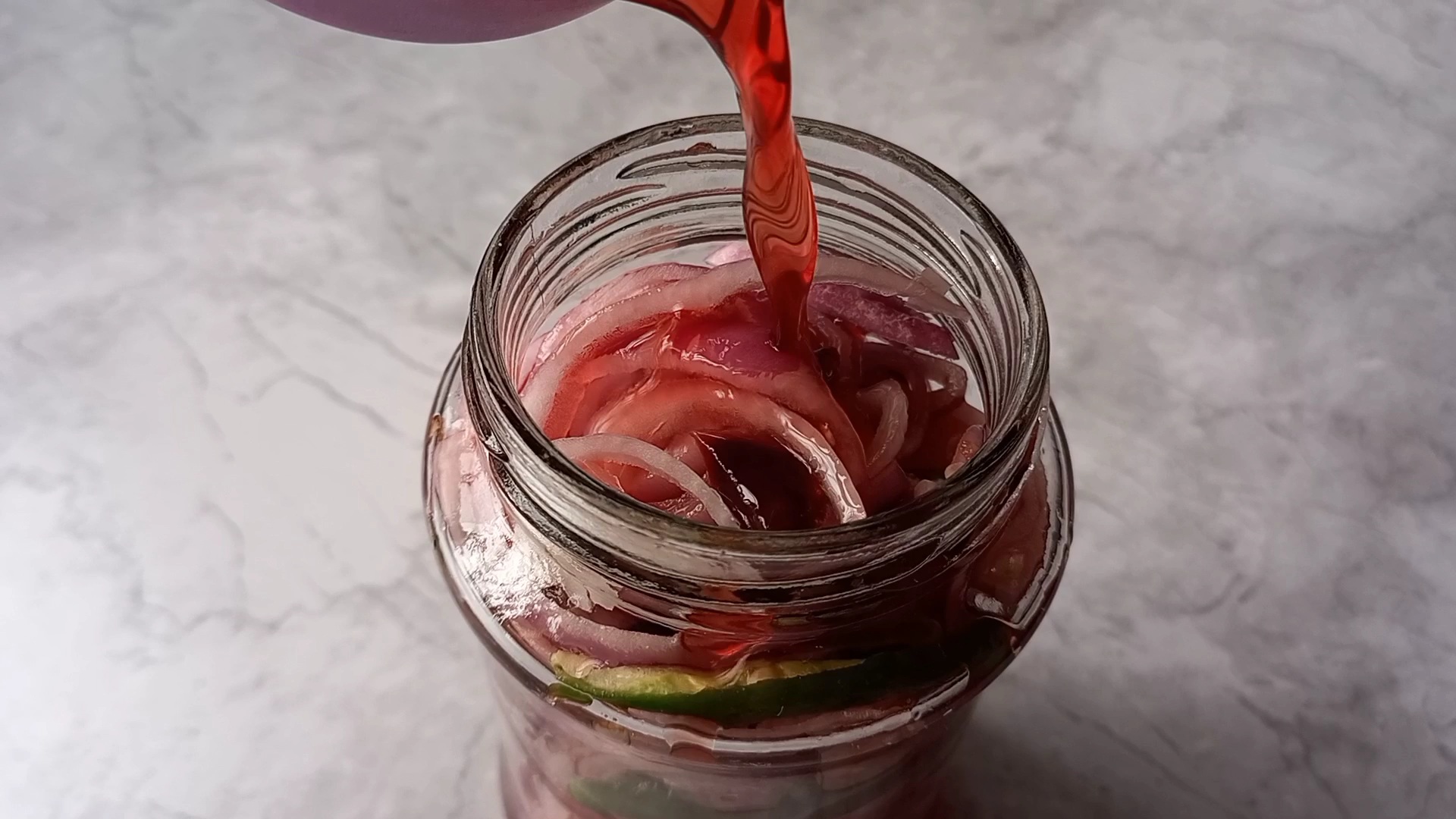 Now close the lead. Keep this in the fridge for 24 hours.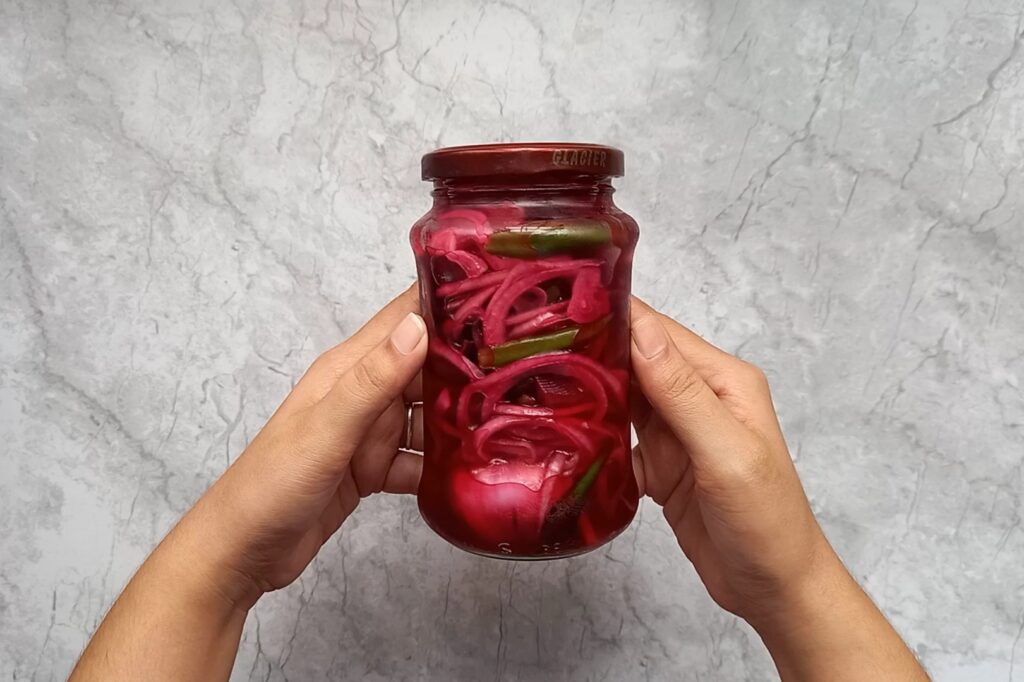 After that sirka pyaz is ready to serve. You can store this for 10 to 14 days in the fridge.