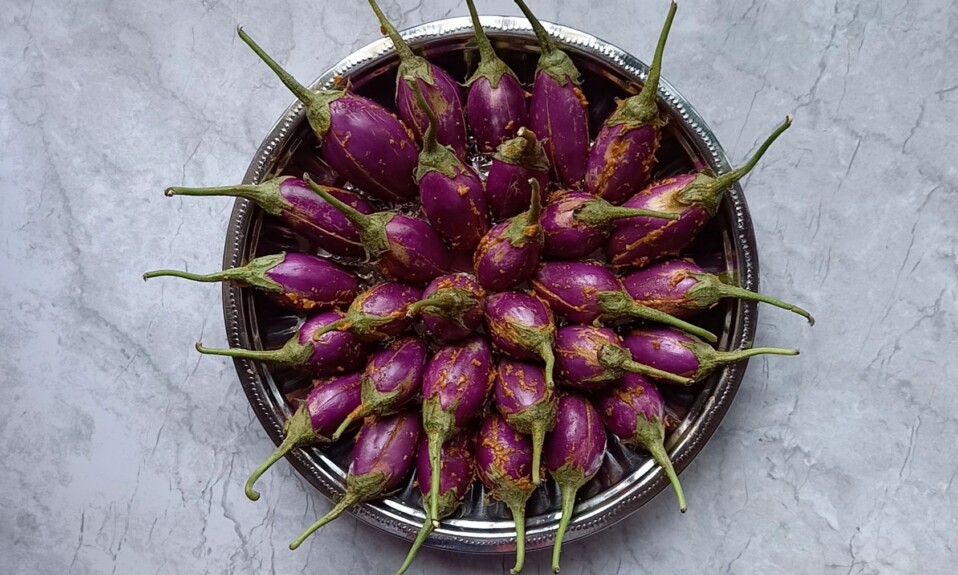 Achari baingan recipe | Baingan kalonji recipe | Spicy and dry eggplant fry | Learn how to make this spicy achari baingan with step-by-step photos and video. Achari baingan is a spicy eggplant fry that is made with some small size eggplants and stuffed with a spicy achari masala. it is also known as baingan kalonji in many regions. This achari baingan recipe is super easy to make and it tastes delicious. It gives an amazing twist to your regular chawal dal. So you can serve this with chawal dal or with chapatti. But I like to eat my kalonji with chawal dal. Because dal chawal has a mild taste and with this spicy kalonji goes well.
Some other recipe from this blog…
INGREDIENTS
Some small size eggplants(25 to 30)
25 to 30 garlic
½ tbsp cumin seeds
8 to 10 black pepper
1 tbps coriander seeds
5 to 8 dry red chilies
1/3rd tbsp fennel seeds
1 tbsp tamarind puree
A pinch of garam masala powder
2 to 3 tbsp water
1 tbsp salt
½ tbsp turmeric powder
Mustard oil for cooking
RECIPE VIDEO
HOW TO MAKE ACHARI BAINGAN ?
First, takes some small-sized eggplants. Wash them with water. Now cut them into four parts, but do not separate them into pieces.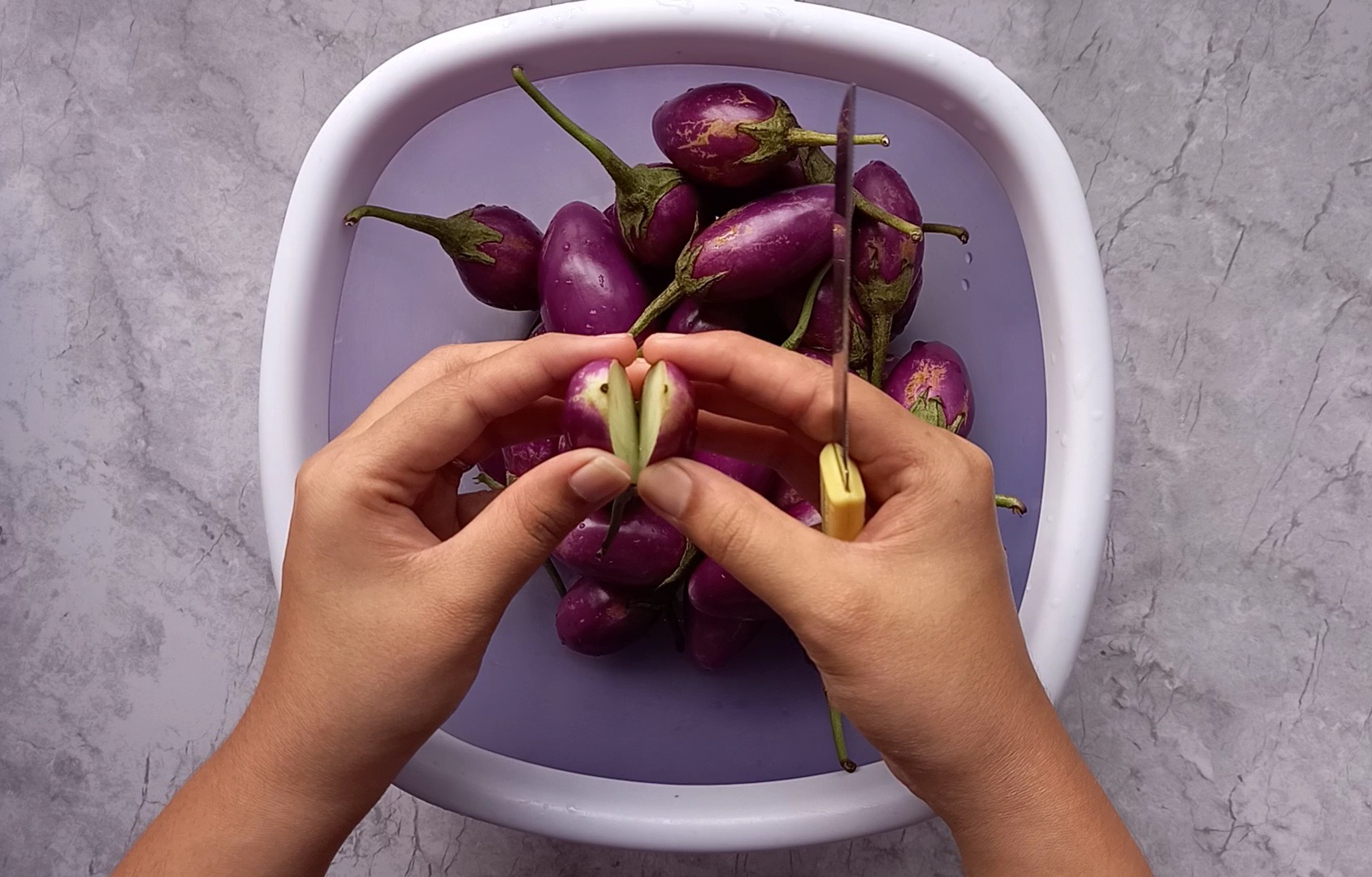 Cut all of them like this. You can also use medium-sized eggplants for this recipe but do not use the large sizes.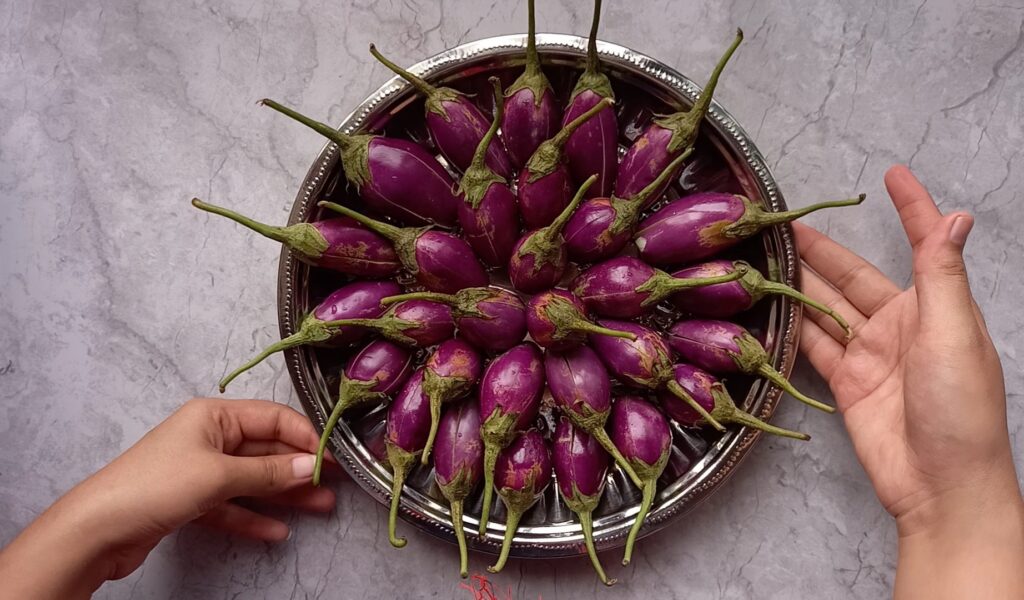 For achari masala, take a jar. Add garlic cloves. Add cumin seeds, black pepper.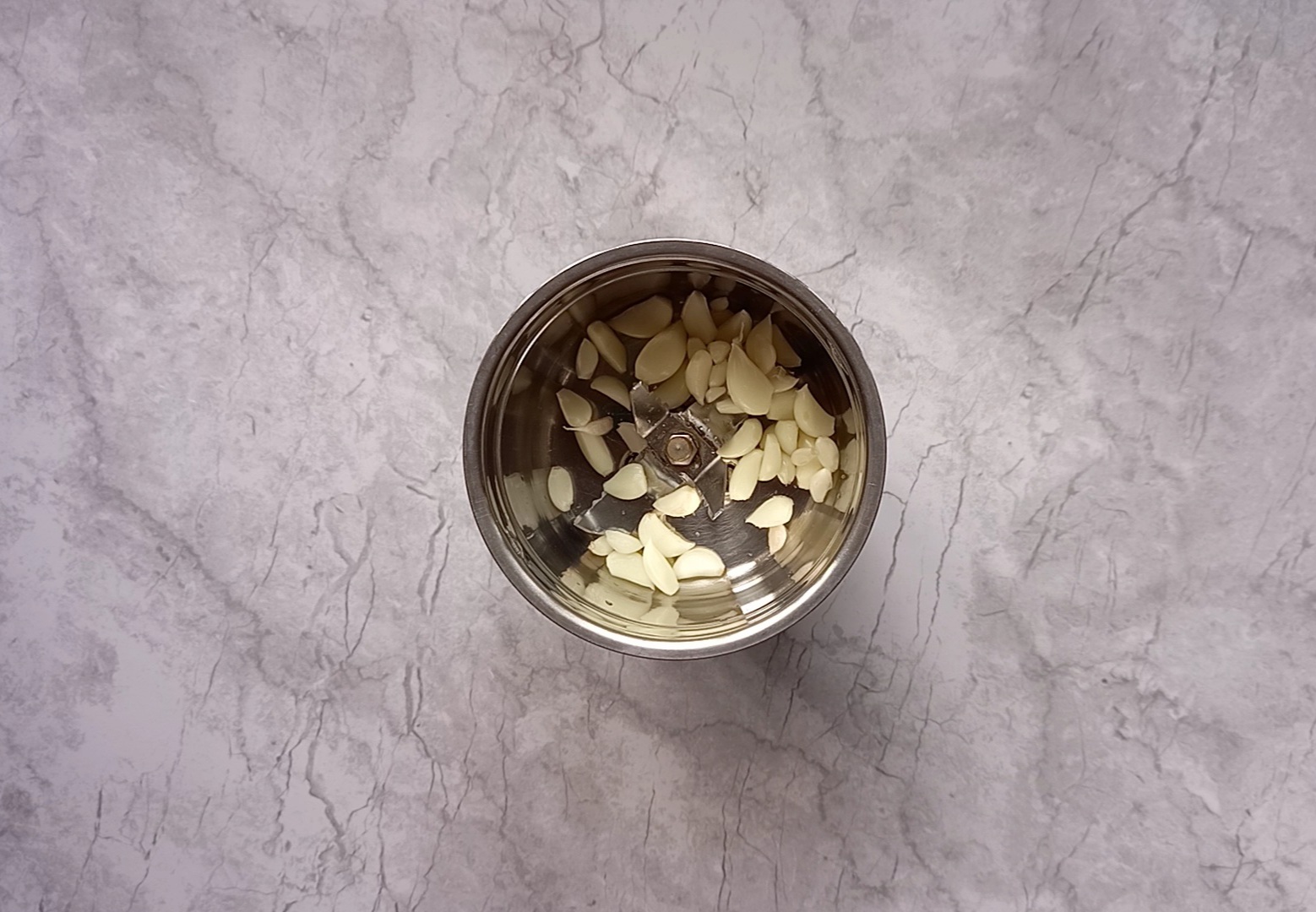 Add coriander seeds, dry red chili, fennel seeds.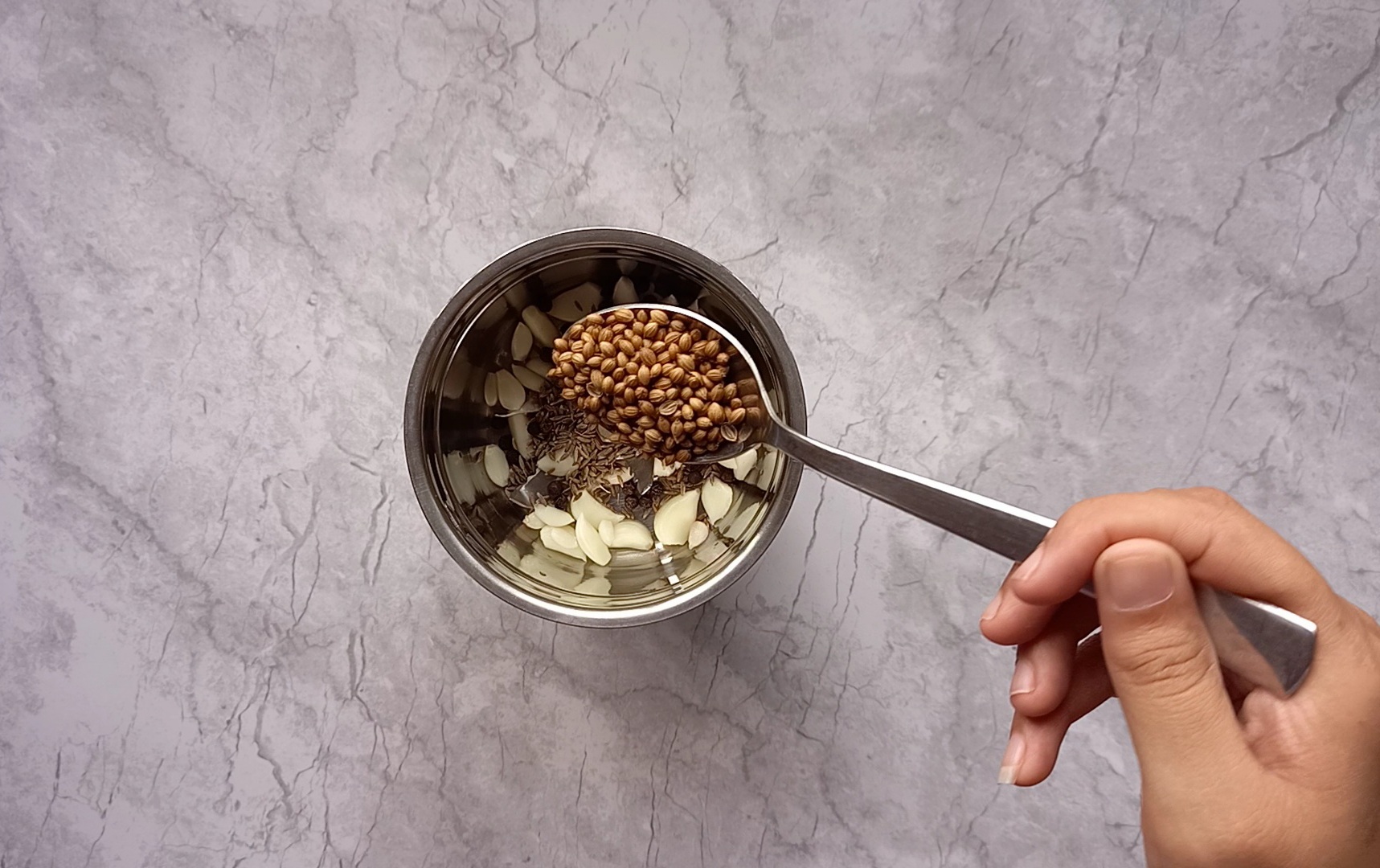 Add tamarind puree. you can also add dry mango powder in place of tamarind. Add garam masala powder. Add some water.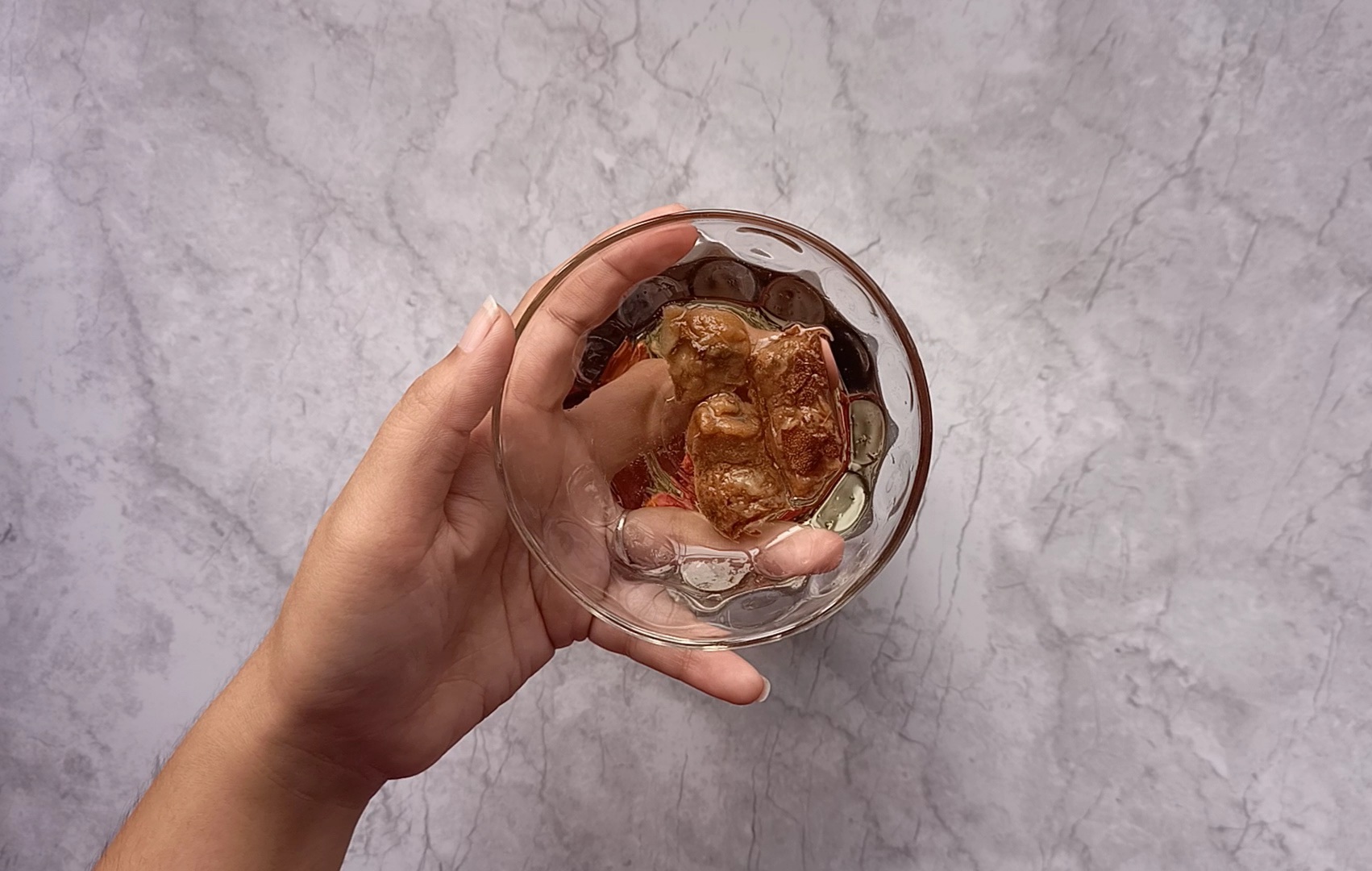 Grind it into a smooth paste. Here you can also take powdered masala in place of the whole one. And add some water. Make a puree of it and it is ready to use.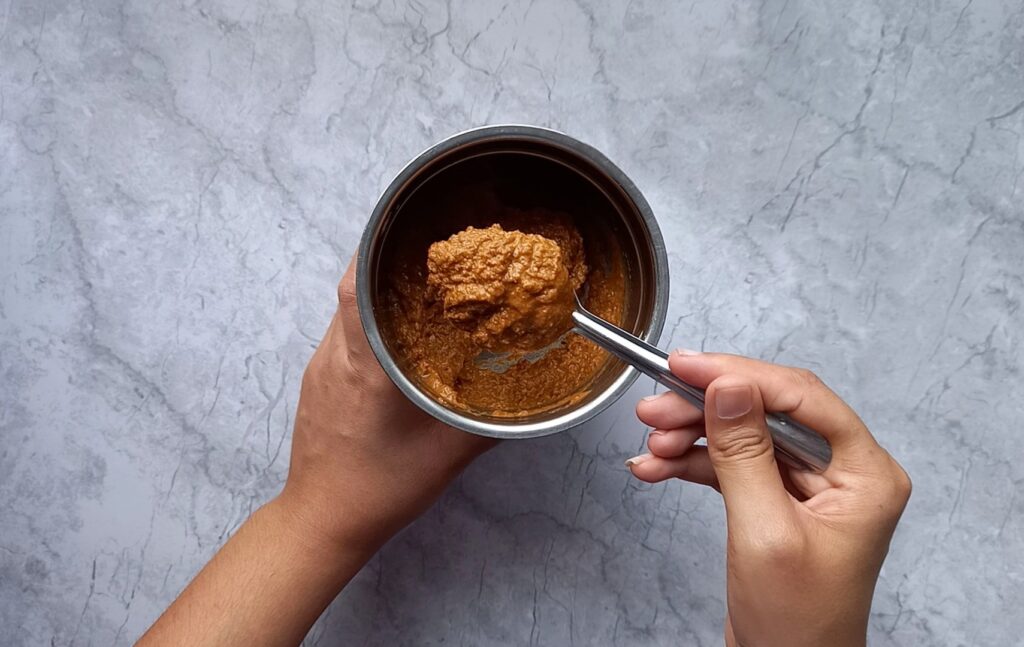 Now add salt, turmeric powder. mix well.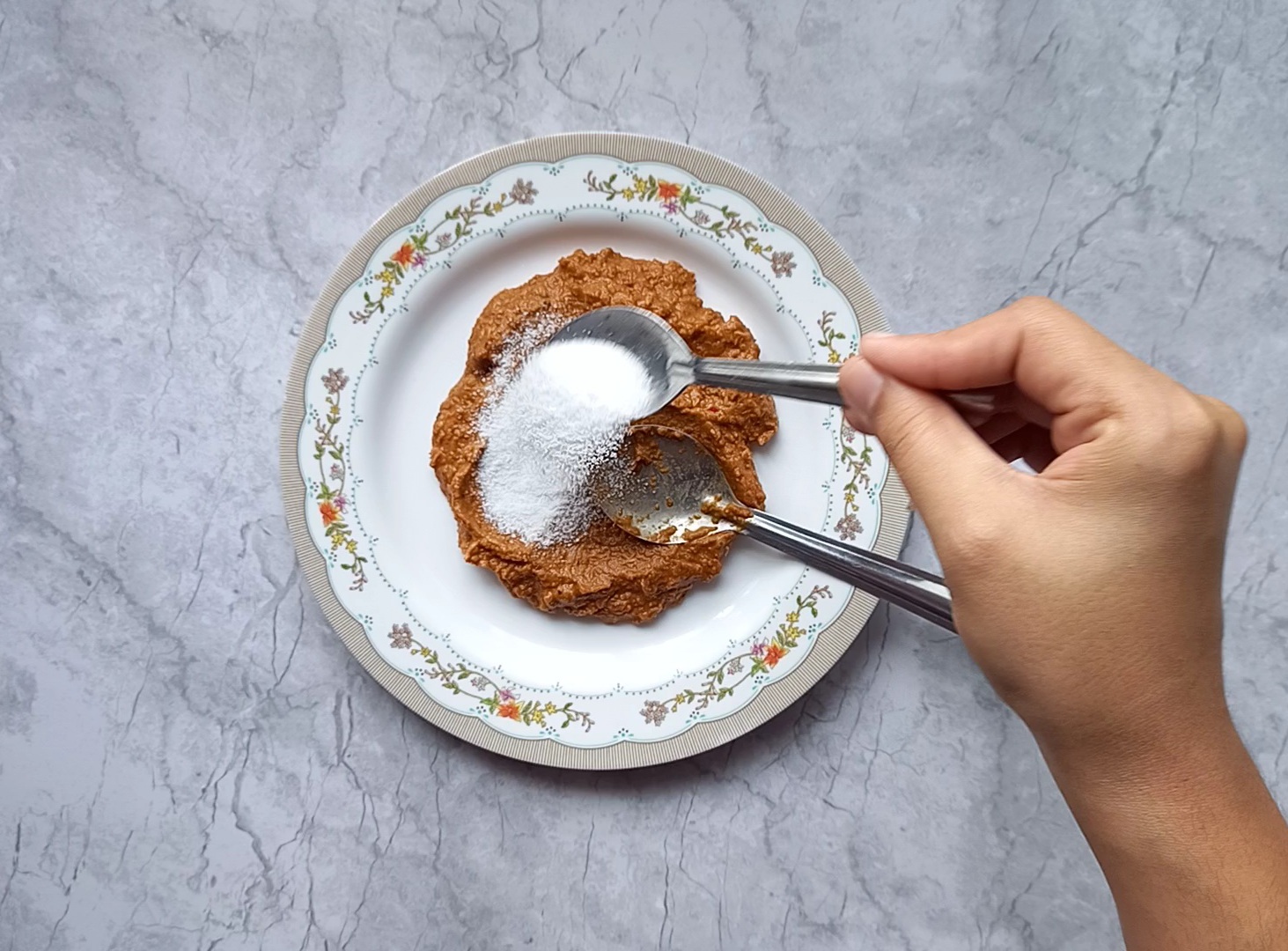 Take some masala and stuff the eggplant. But do not overstuff them. Prepare all of them like this.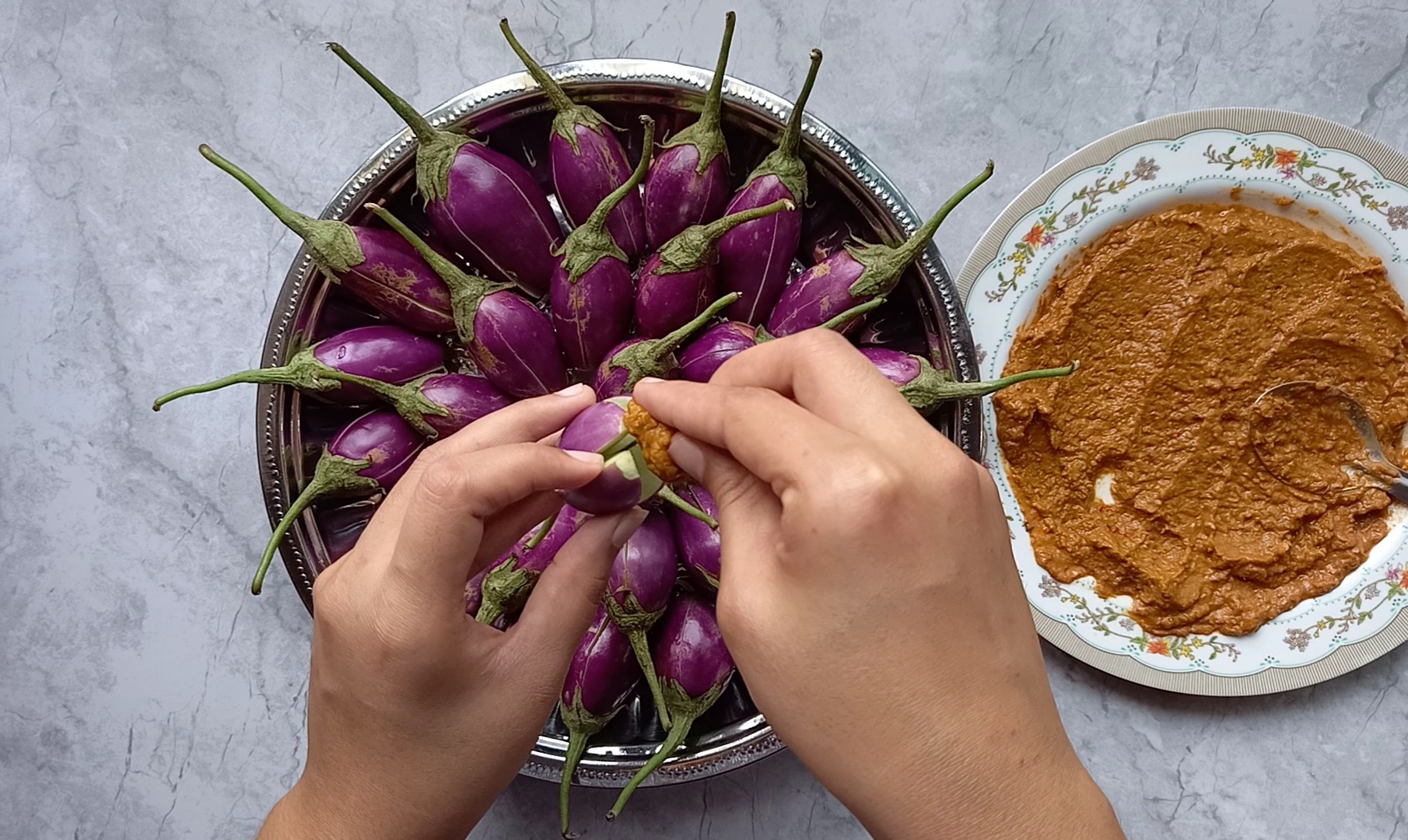 Now take a pan. Add 4 to 5 tbsp oil. Heat the oil on a high flame. Then place the stuffed eggplants. Cook them for 2 minutes on high flame.
Then flip them and again cook. After that, turn the heat on medium and cover the pan. Now cook them for 5 to 8 minutes on medium flame or until it turns golden in color.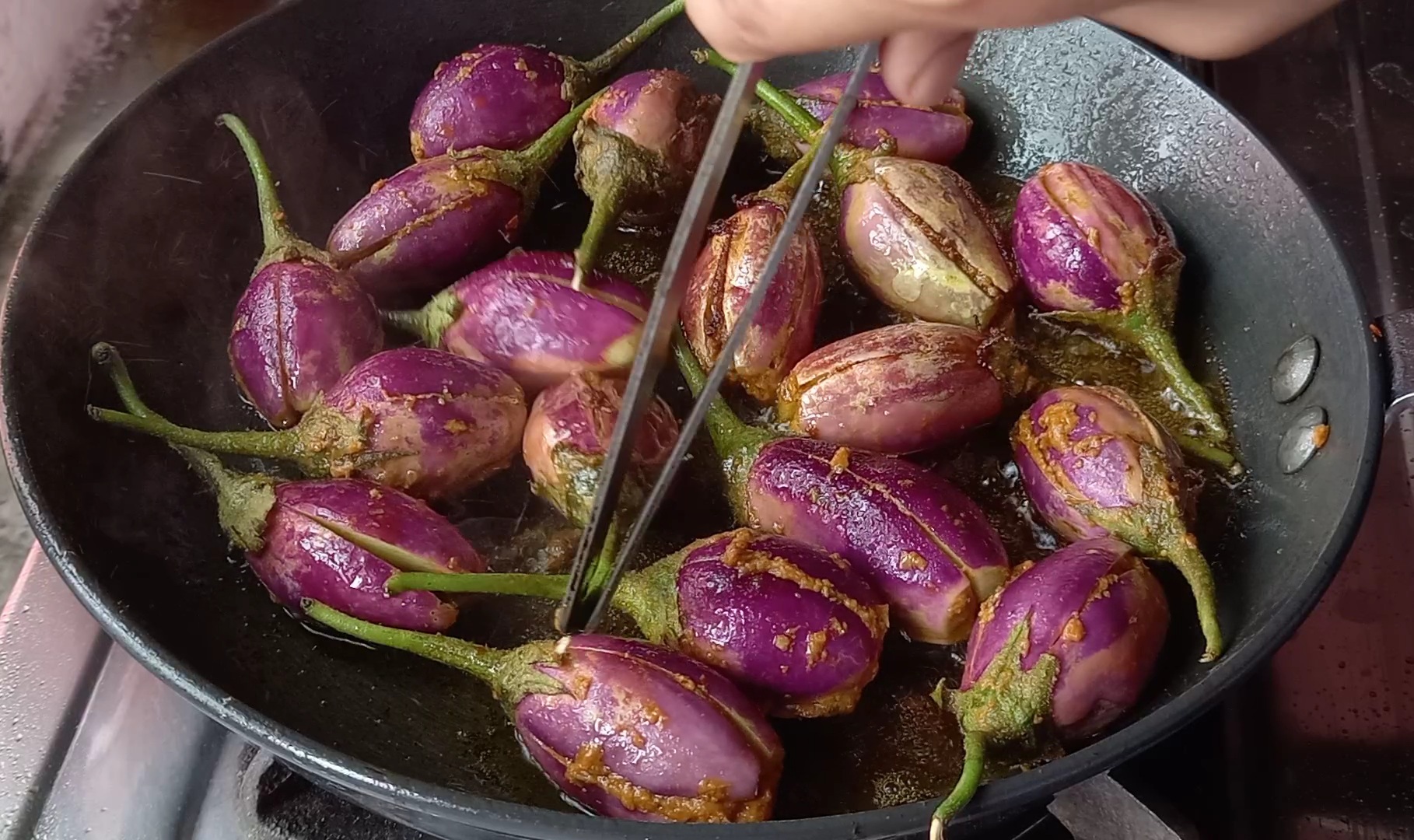 Cooking time may vary, it depends on the size of the eggplant. When it looks golden from outside. It is ready. Remove it from the oil. And that's it. Achari baingan is ready to serve.