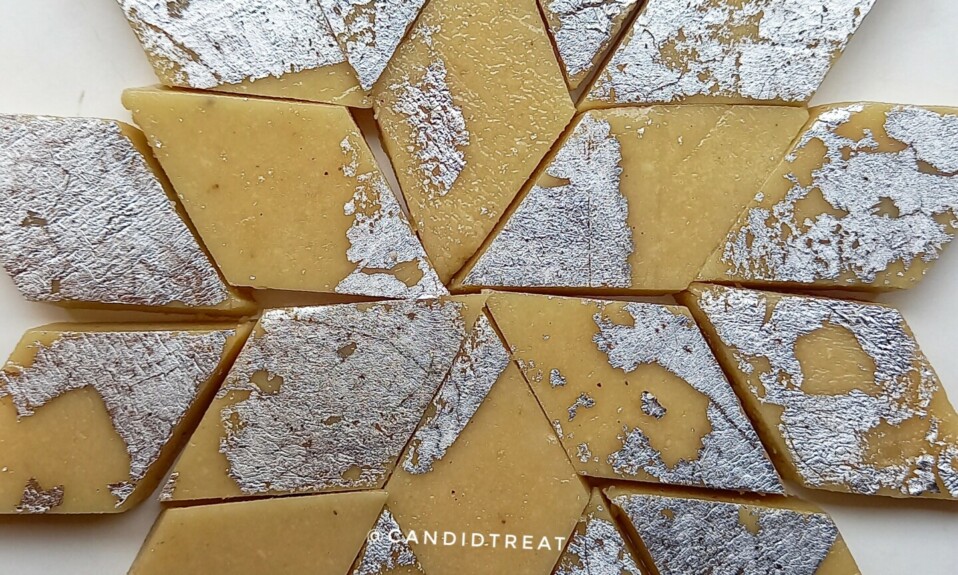 Kaju katali recipe | Kaju barfi | Indian festive Recipe | Learn how to make kaju katali with step-by-step photos and video. Kaju katali is the most popular and expensive mithai, and almost everyone loves this mithai. You can easily find these kaju katali sweets at any indian sweets store.
Generally, we bought kaju katali from the market to celebrate some special occasions. Today, we are going to make these delicious sweets at home with only 2 ingredients. Yes, you need only 2 ingredients to make this kaju katali.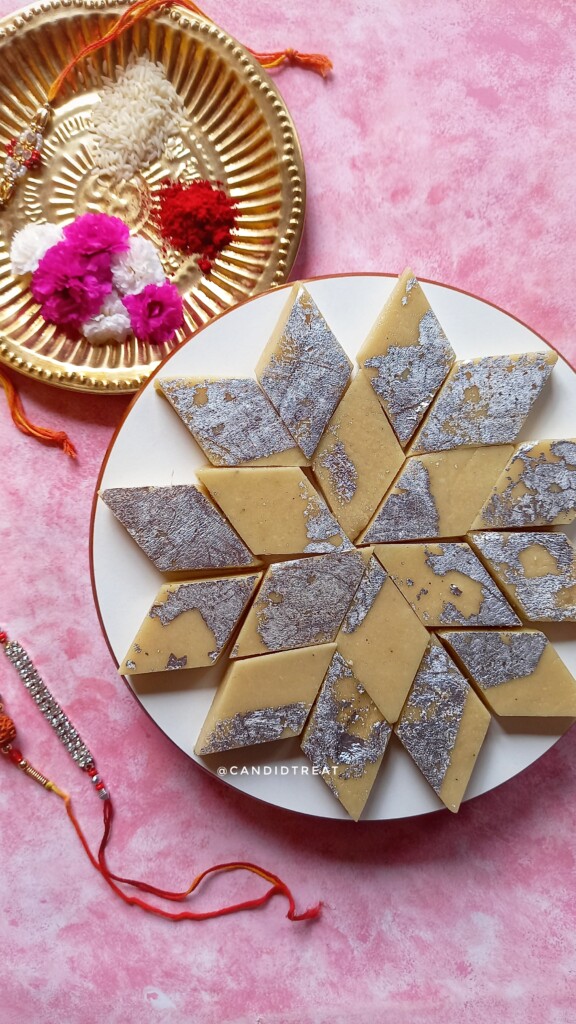 Kaju katali is famous in North India, and it is also called kaju barfi. Kaju is a hindi name of cashew, and katali means slices. You can also call them cashew fudge.
For this, you need the best quality and fresh cashews and some sugar. You can also use cardamom or rose water to give extra flavor. The first thing is that, choose the best quality cashew nuts. Do not buy roasted or salted cashews for this recipe. We only need some fresh cashews. Before buying, taste the cashew; if it tastes bitter and a little bit rancid, do not buy them. It will ruin the recipe. Only use fresh one for good taste.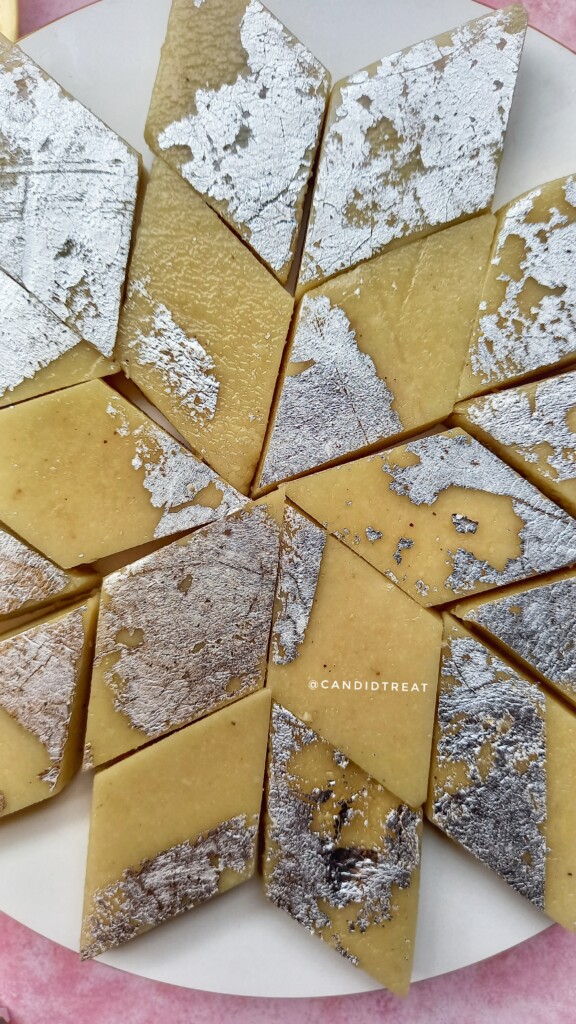 Holi special series…
INGREDIENTS
1 bowl of cashew cashew
half bowl sugar
4 to 5 tbsp water
a pinch of cardamom (optional)
RECIPE VIDEO
Kaju katali recipe steps
Take some fresh cashews nuts. Here, you can also increase the quantity to make extra. Grind the cashew nuts in a powder. But not flour like consistency. We need a little bit of coarse texture. Seive the cahsew powder to remove large chunks.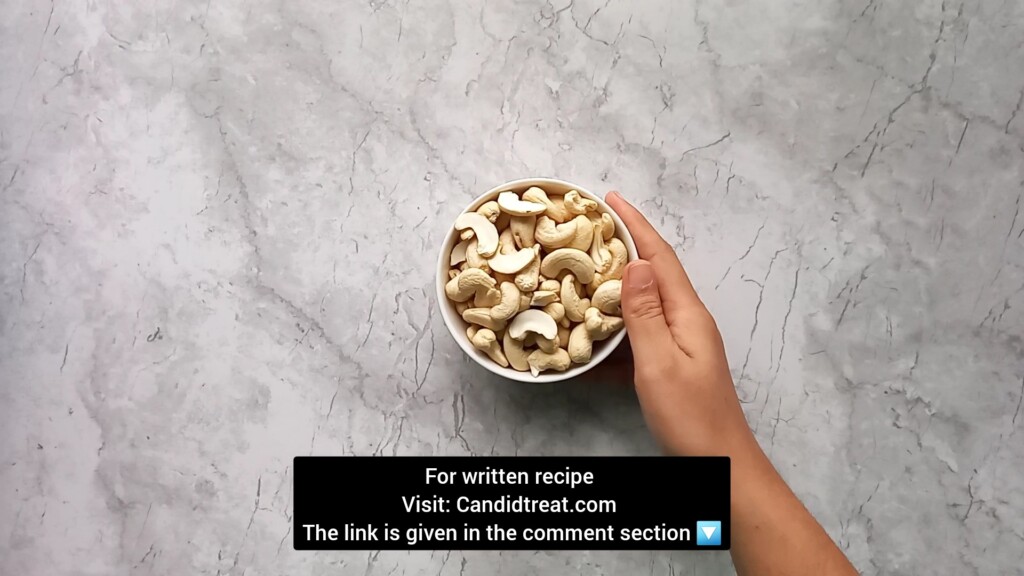 Now in a pan. Add half bowl sugar(use the same bowl). Add 4 to 5 tbsp water. Mix well. Now, cook the sugar on medium to high flame. We need only sticky syrup. It takes 5 to 6 minutes. That is why we use a little bit water. If you use more water in syrup, then it takes more time to cook.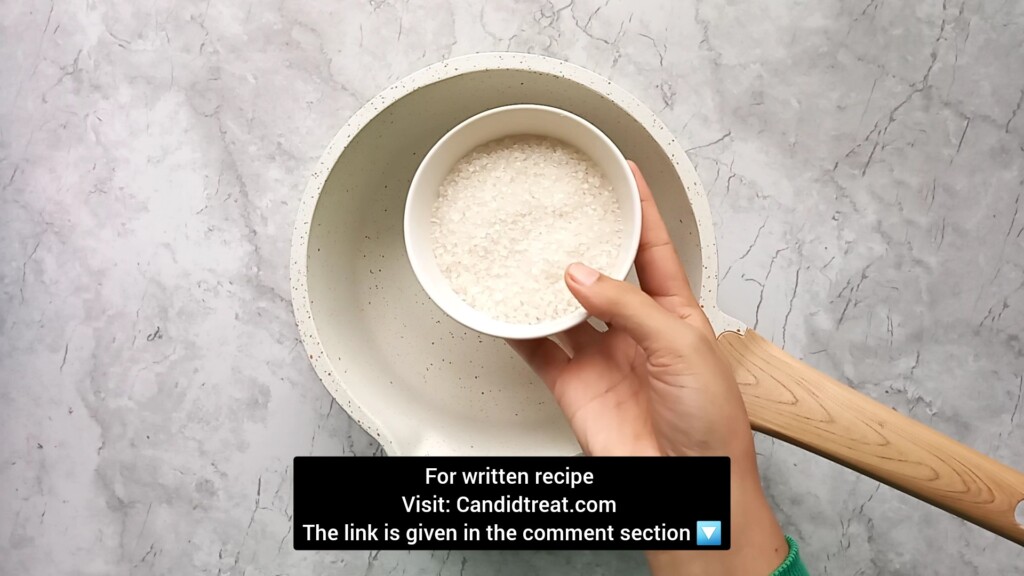 Then add cahsew powder. Mix well and cook it for 3 to 4 minutes. Here, the consistency of the mixture has to be flowing, and it should be combined. But not too firm. Take some mixture and make a ball. If it does not sticks to your fingure and holds the shape. It is ready.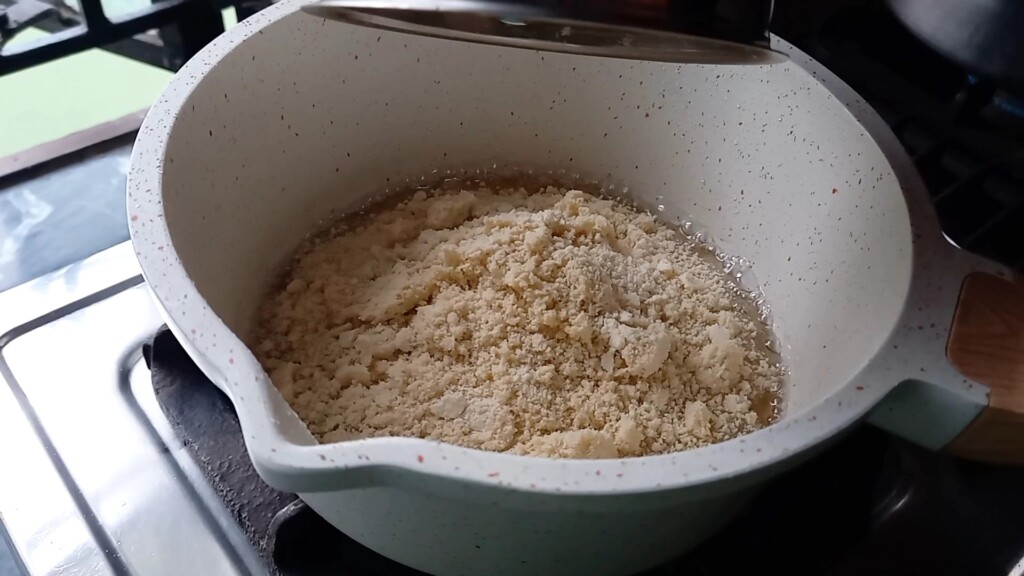 Now, pour the mixture over a greased surface. Knead it and allow it to cool down a bit.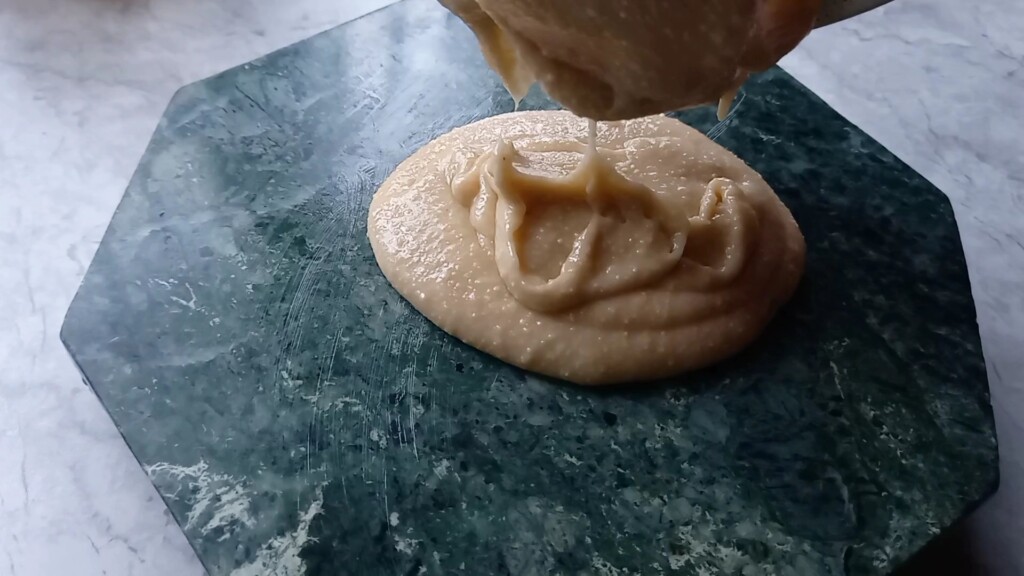 When it looks like a dough, take a plastic sheet and grease it with some ghee. Roll the dough.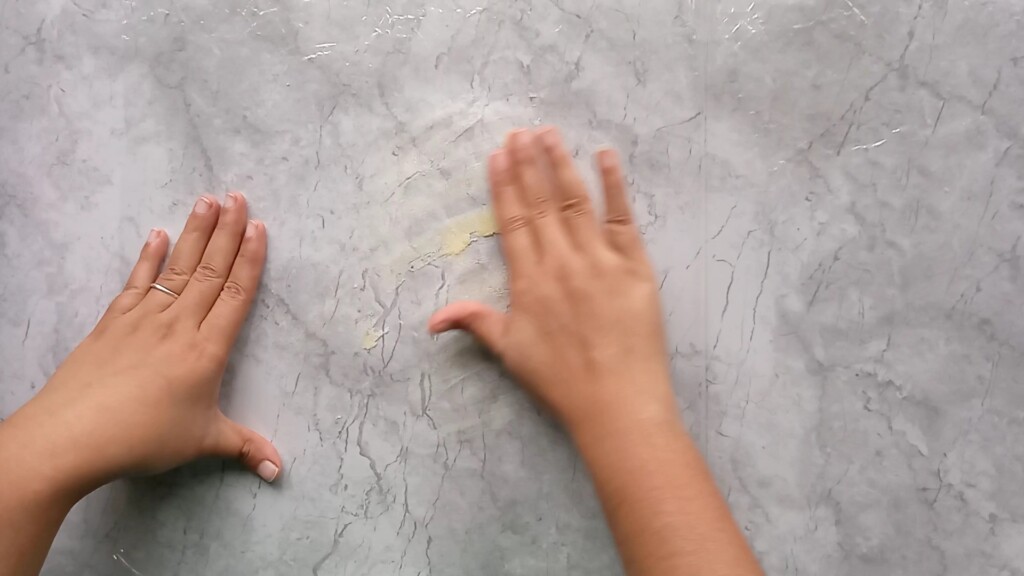 Garnish it with some silver vark. Cut it into pieces. Allow it to cool down completely. Kaju katali is ready to serve.