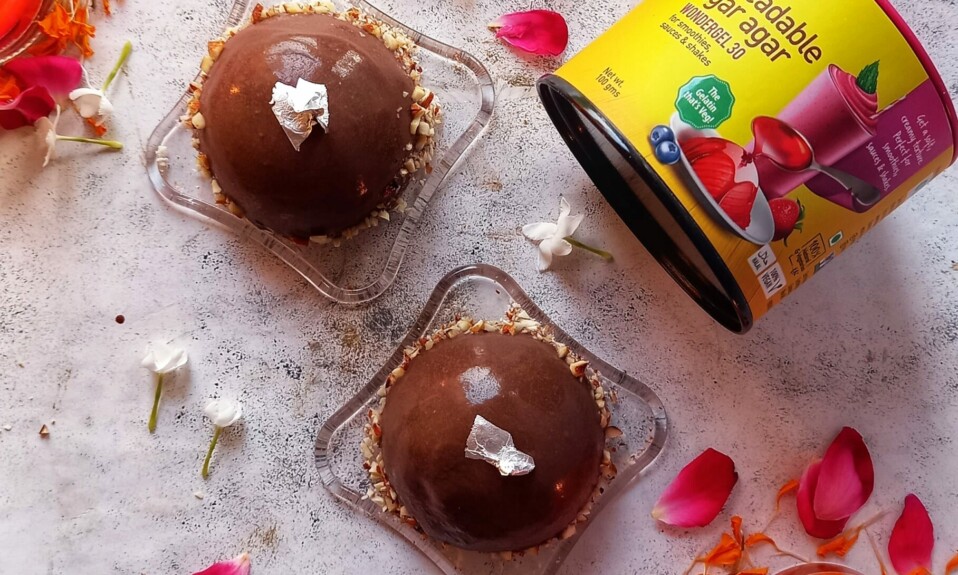 Chocolate mousse dome dessert | Learn how to make this delicious and cute chocolate mousse dome with step-by-step photos and video. This is a super simple 3 to 4 ingredients dessert. You can make this amazing and fancy-looking dessert on any special occasion like valentine's Day or at a birthday party etc. And it is also very simple to make at home.
In this chocolate mousse dome dessert, you need to make a mousse dome. For the dome we need, cream, and chocolate and for the glaze, we need some milk, sugar, cocoa, chocolate, butter, corn starch/spreadable agar-agar.
Some other dessert recipes that you must try…
INGREDIENTS
For chocolate mousse dome-[for 1 chocolate dome]
50 to 60 ml fresh cream(amul)
3 to 4 tbsp dark chocolate
2 tsp spreadable agar-agar (optional)
For chocolate glaze- 100 ml milk
1 tbsp sugar
2 tbsp cocoa powder
4 to 5 tbsp dark chocolate
2 tsp spreadable agar-agar/2 tsp cornstarch
2 small cubes of butter
Silver vark for garnish
Chopped almonds for garnish
Recipe Video Link
Chocolate mousse dome
Take a pot. Add some cream, and dark chocolate. And here I used spreadable agar-agar for a smooth texture. But if you do not have this, just skip it. Cook it for 3 to 4 minutes. Then allow it to cool down. Whisk the mix for 3 to 4 minutes.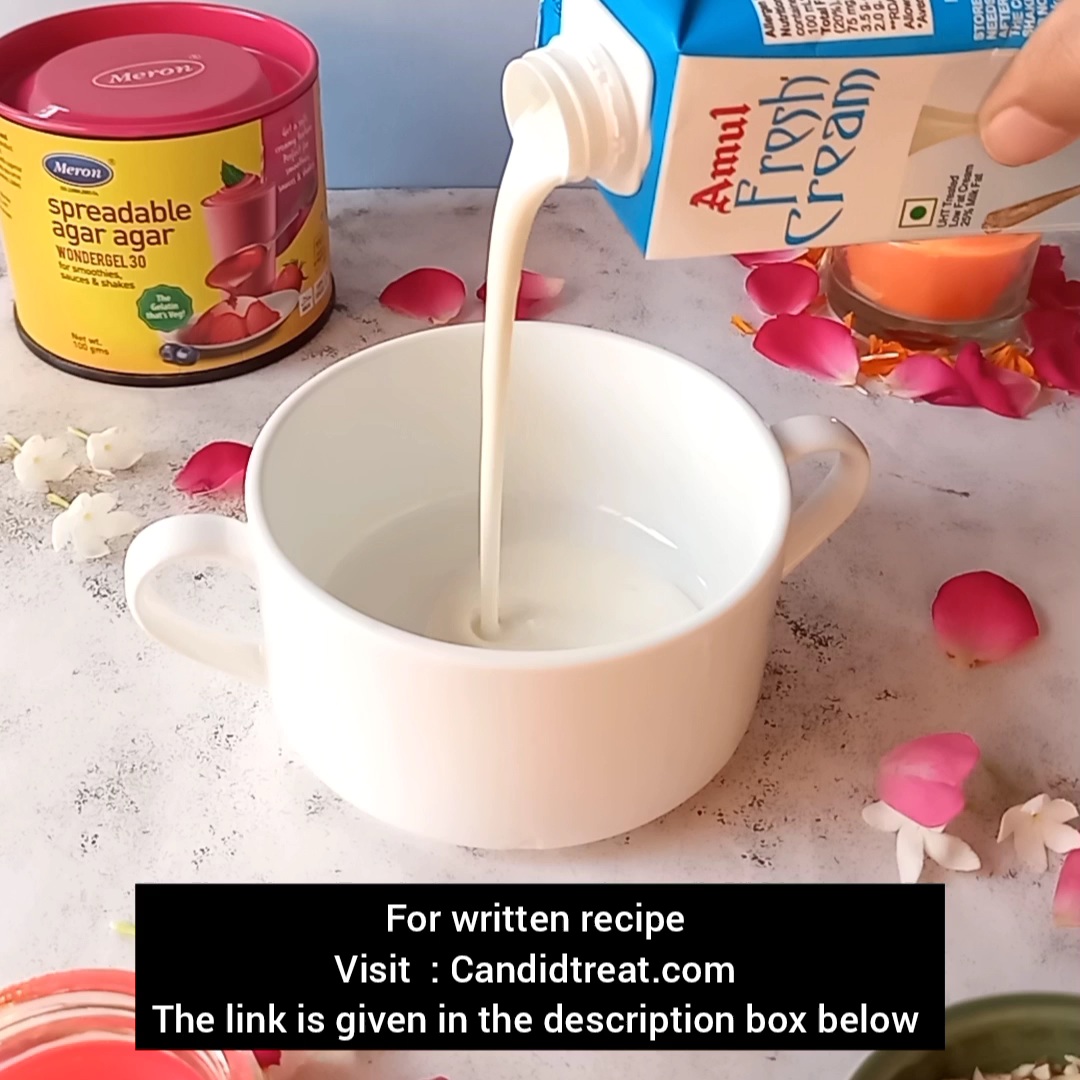 Now pour the mousse mix into a silicone mold. Add a piece of cake and keep this in the freezer.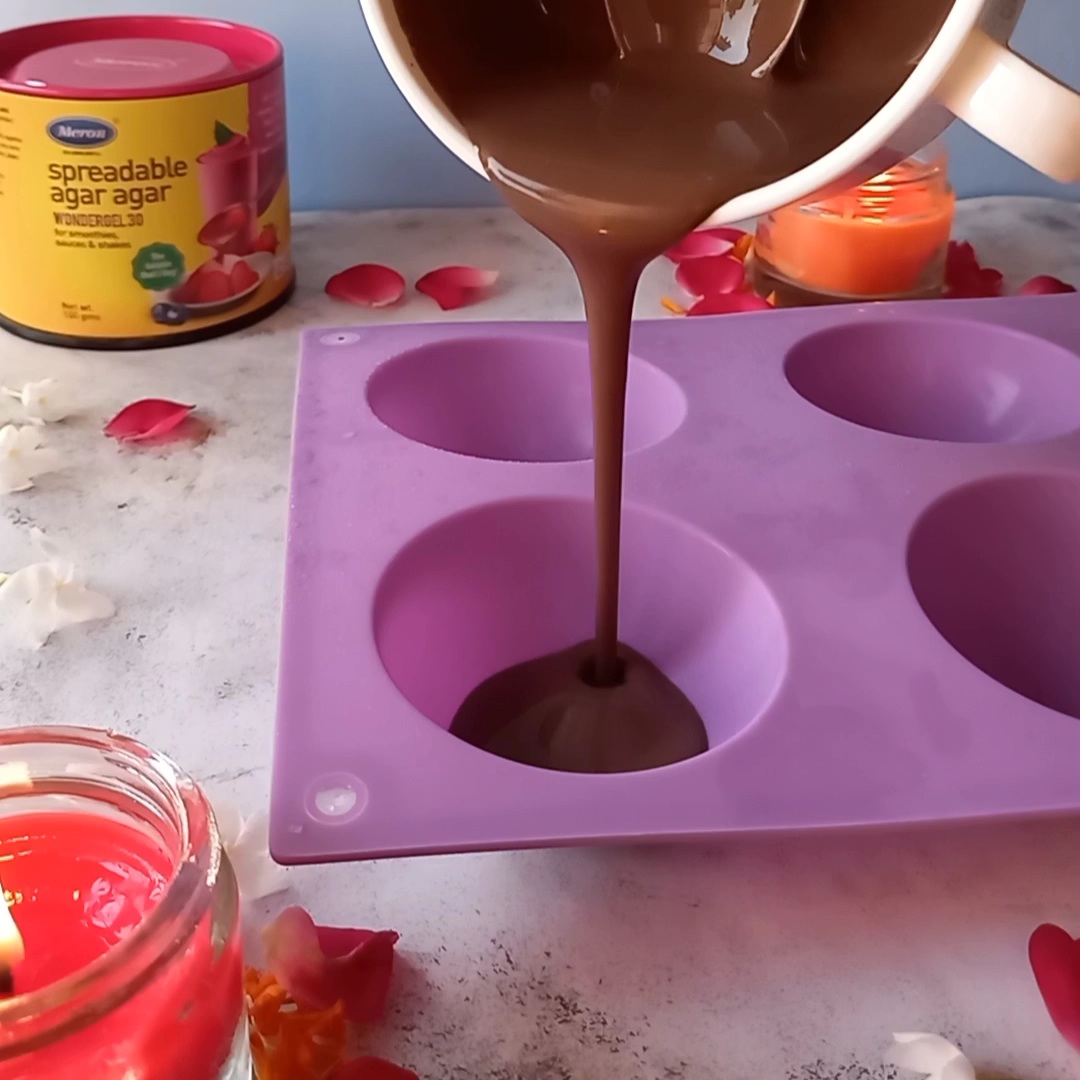 Chocolate Glaze
Again, take a pot. Add milk and sugar. Add cocoa powder and chocolate.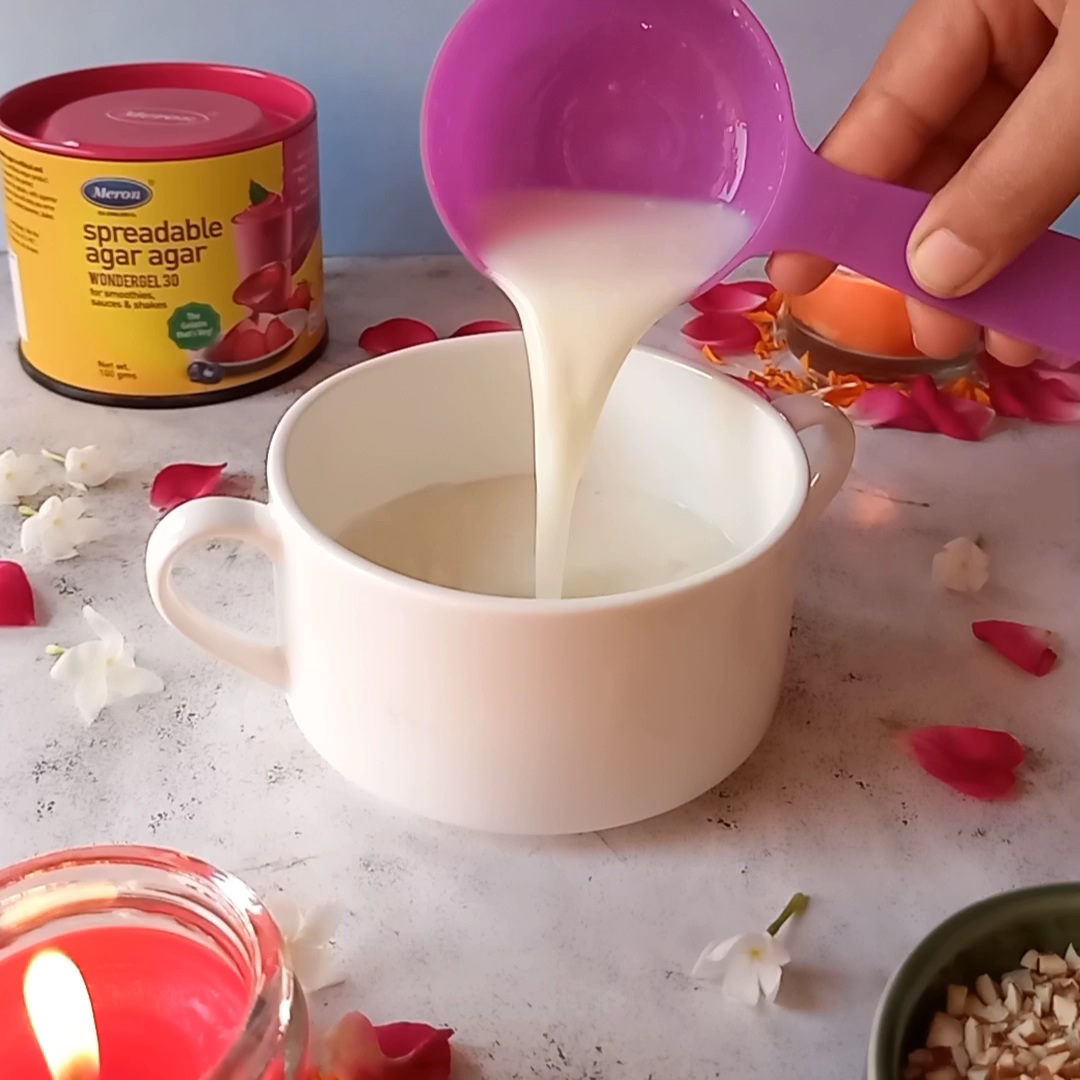 Add spreadable agar-agar. Or in place of spreadable agar-agar, use cornstarch. Mix well and cook it for 4 to 5 minutes.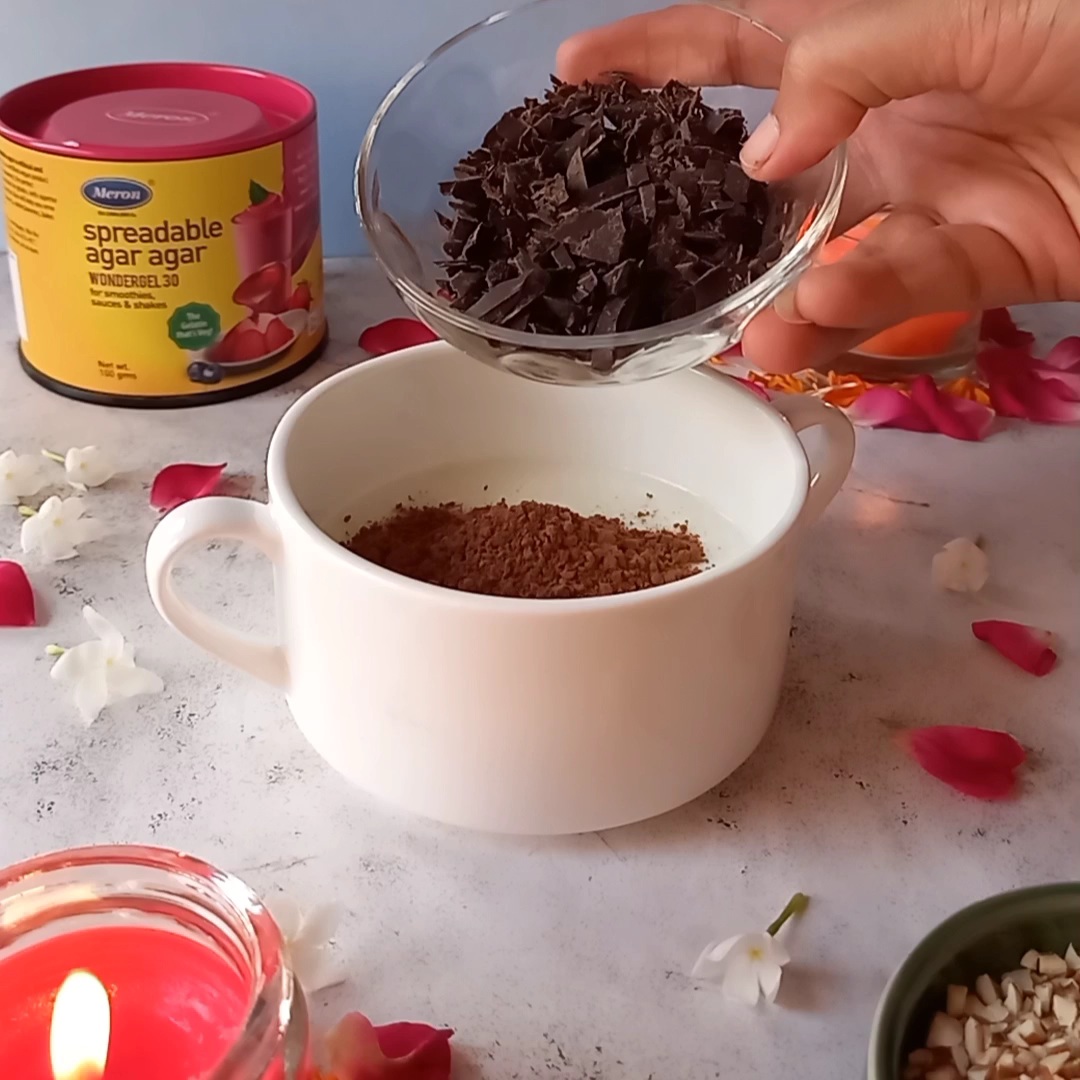 Then add butter. Mix well. Allow it to cool down.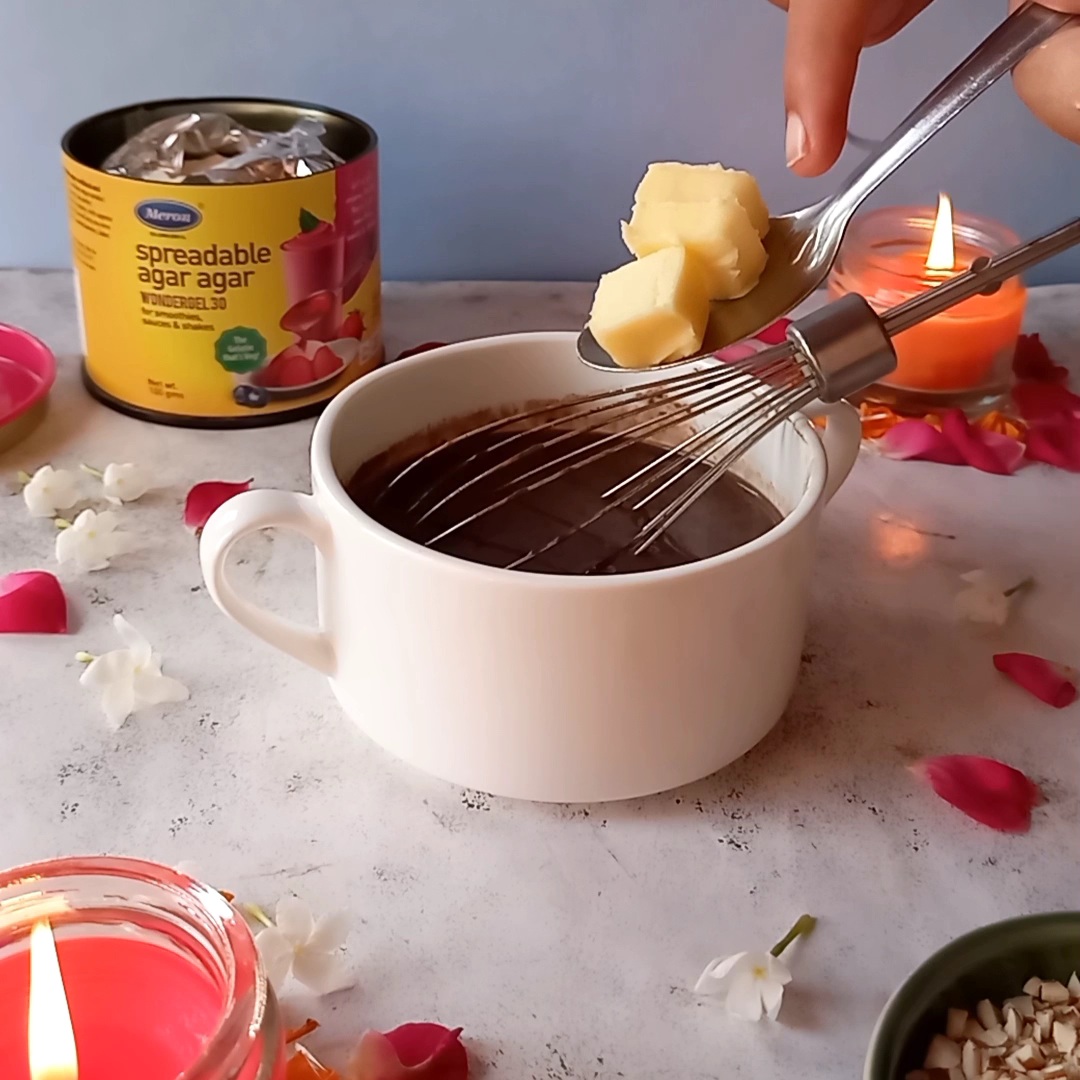 Now take the chocolate mousse dome and cover it with chocolate glaze. Cover the sides with some chopped nuts. And garnish it with sliver vark. It is ready to serve.