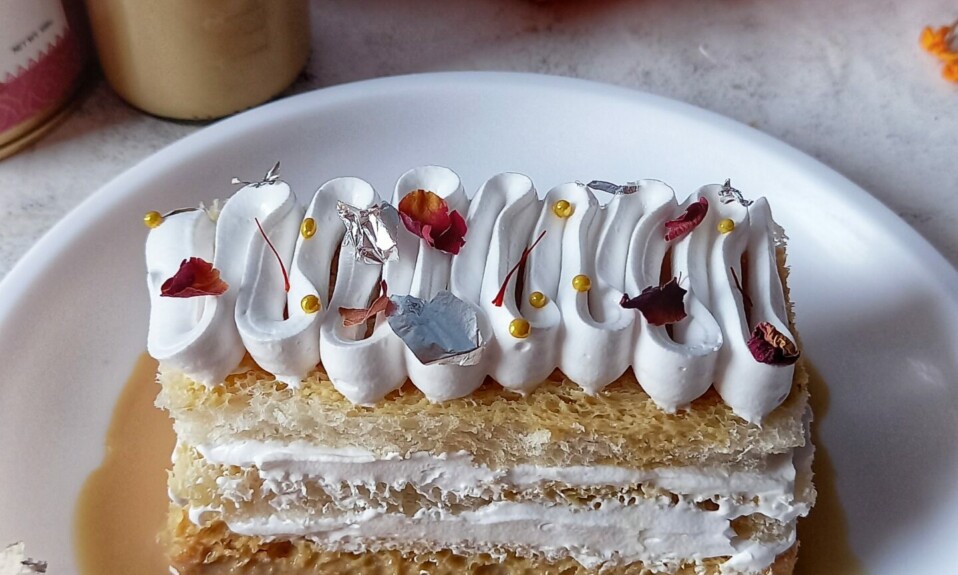 Tea Flavored Bread Pastry | Diwali Special Dessert Recipe | Searching for something super quick and delicious dessert recipe for the upcoming Diwali party. Try this tea flavored bread pastry, which is a super quick recipe. And you need only 10 minutes to make this bread pastry.
You can serve it as a dessert or make this for any special occasion. And especially in festivals, we want something that is made in minutes. So we can also enjoy the festival with our friends and family. Check out these recipes also for Diwali…
Diwali special recipes
INGREDIENTS
200 ml milk
2 tbsp sugar
1 tbsp Kashmiri kahwa tea/any tea you like (product link from where you can buy this amazing tea https://amzn.to/3fWYsry )
2 bread slices for 1 pastry
Whipped cream
Golden pearls, sliver work, saffron, dry rose petals for garnishing
RECIPE VIDEO
10-minutes Bread Pastry recipe
Take some milk. Add sugar and tea.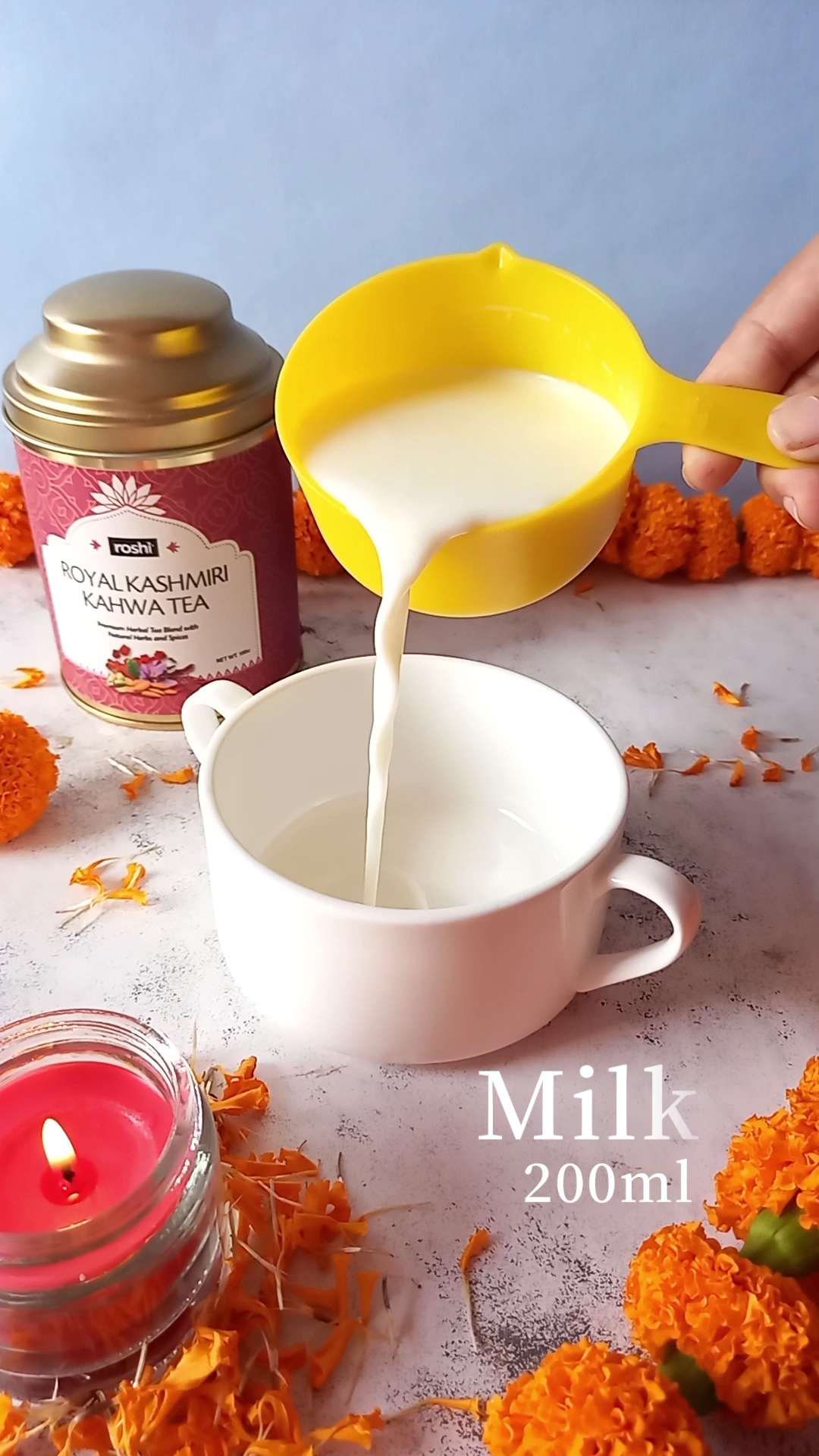 Here, I am using kashmiri kahwa tea from the ROSHI brand. You can use regular tea, matcha tea, blue tea etc. Now cook it for 3 to 4 minutes. Then, strain out the tea and leave it to cool down completely.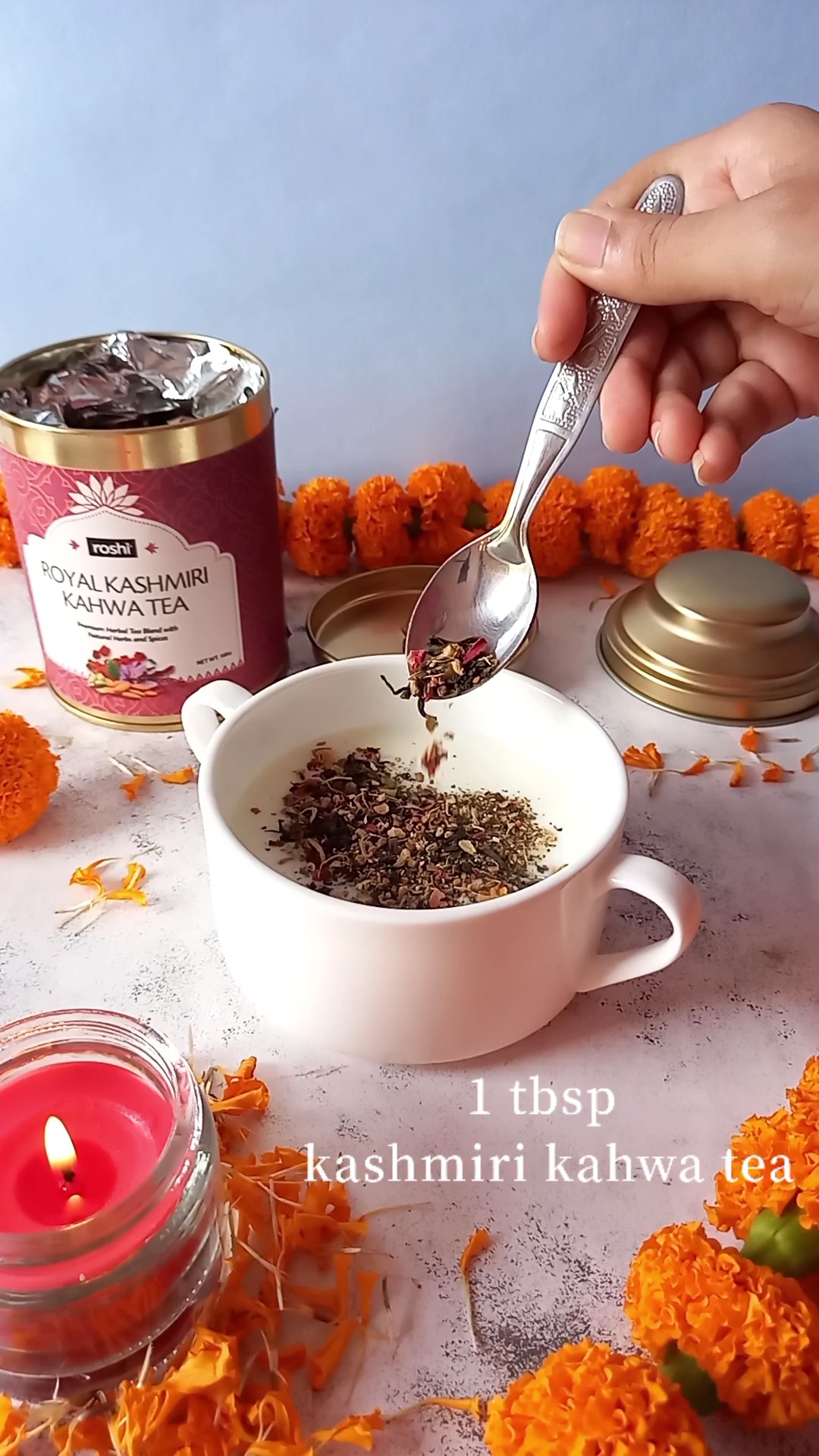 Now, take two bread slices and cut the edges.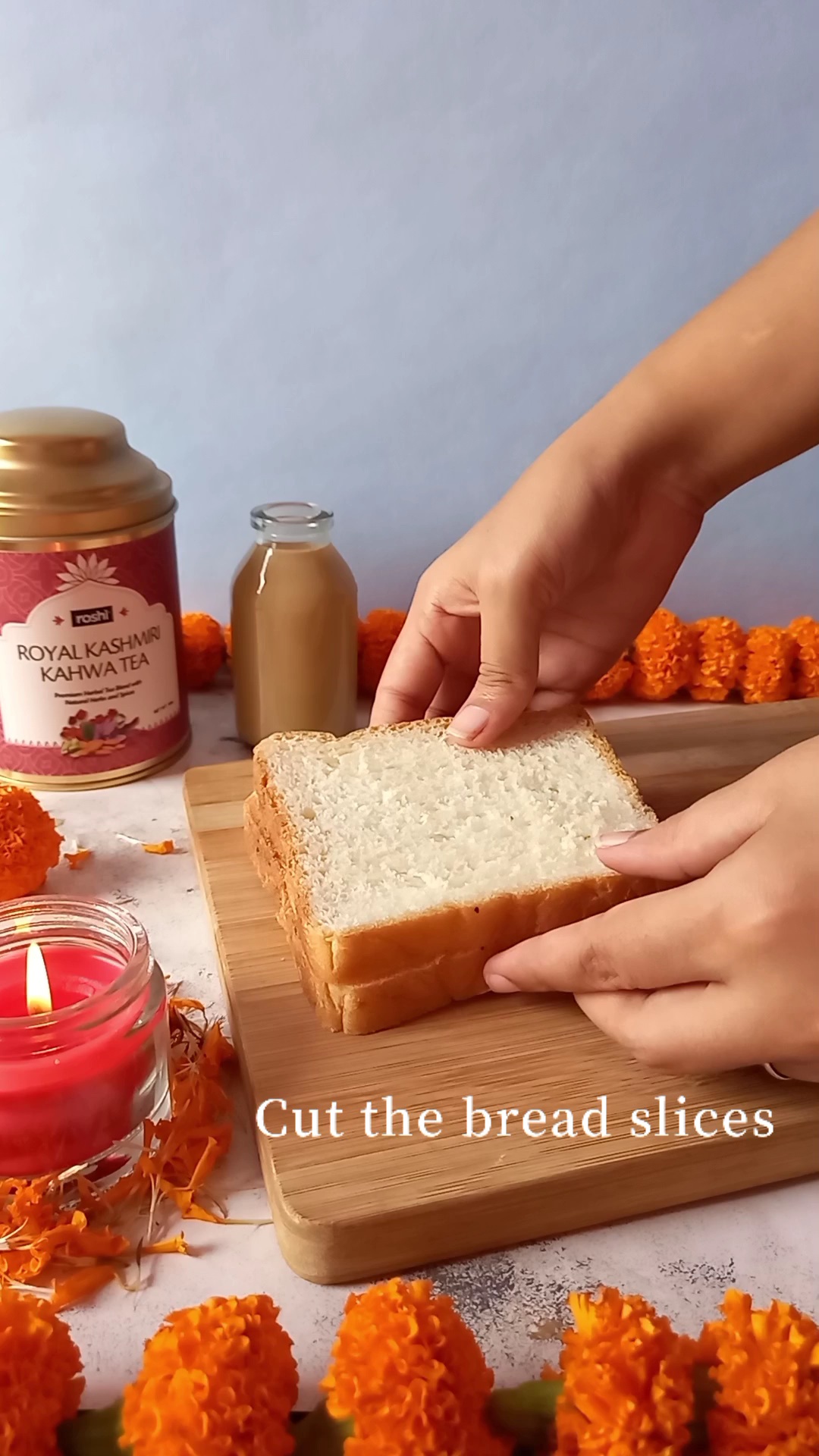 Then, divide it into two halves. Take a piece of bread. Add 4 to 5 tbsp tea.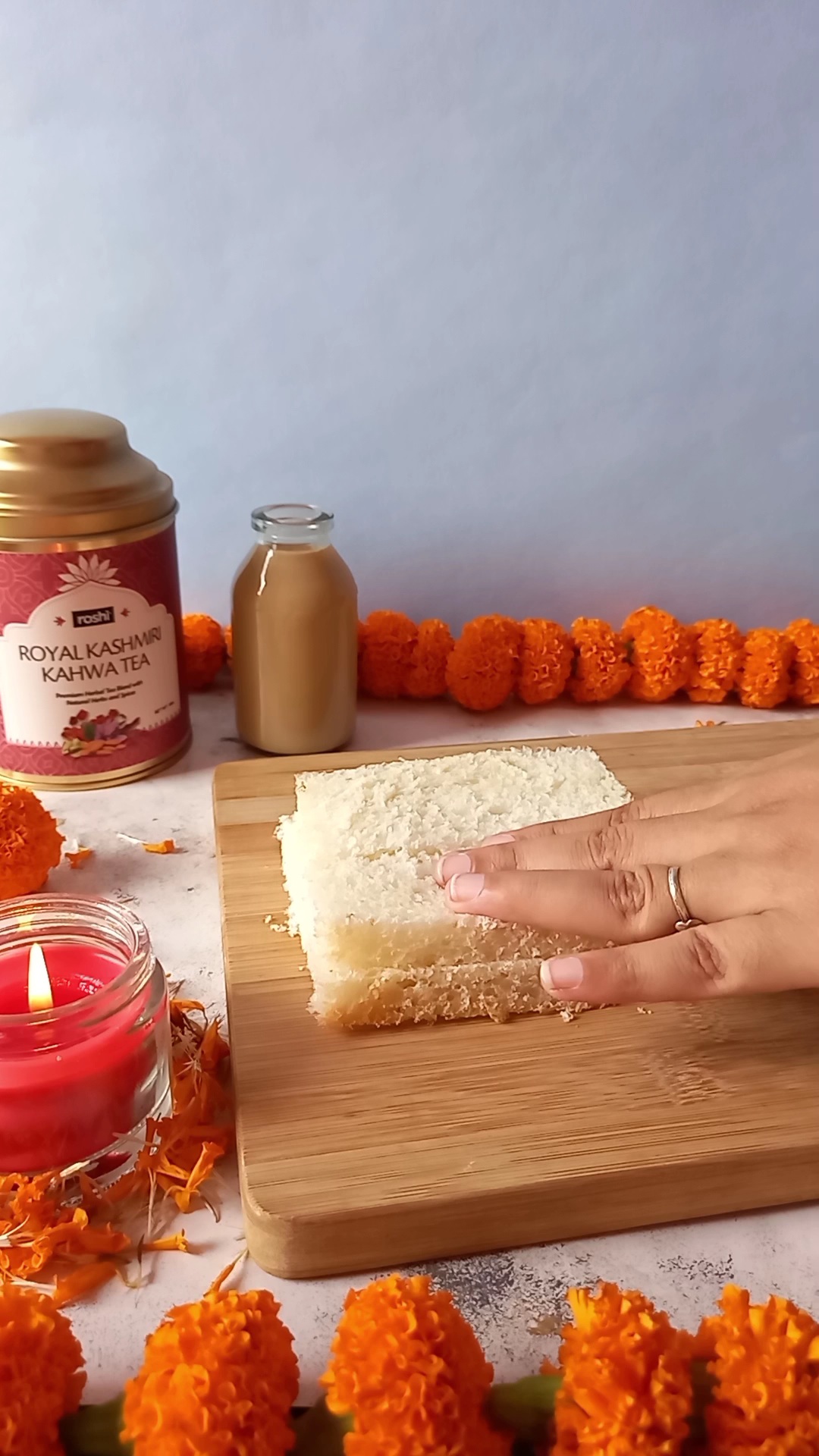 Then, spread some whipped cream. Repeat the layers two times.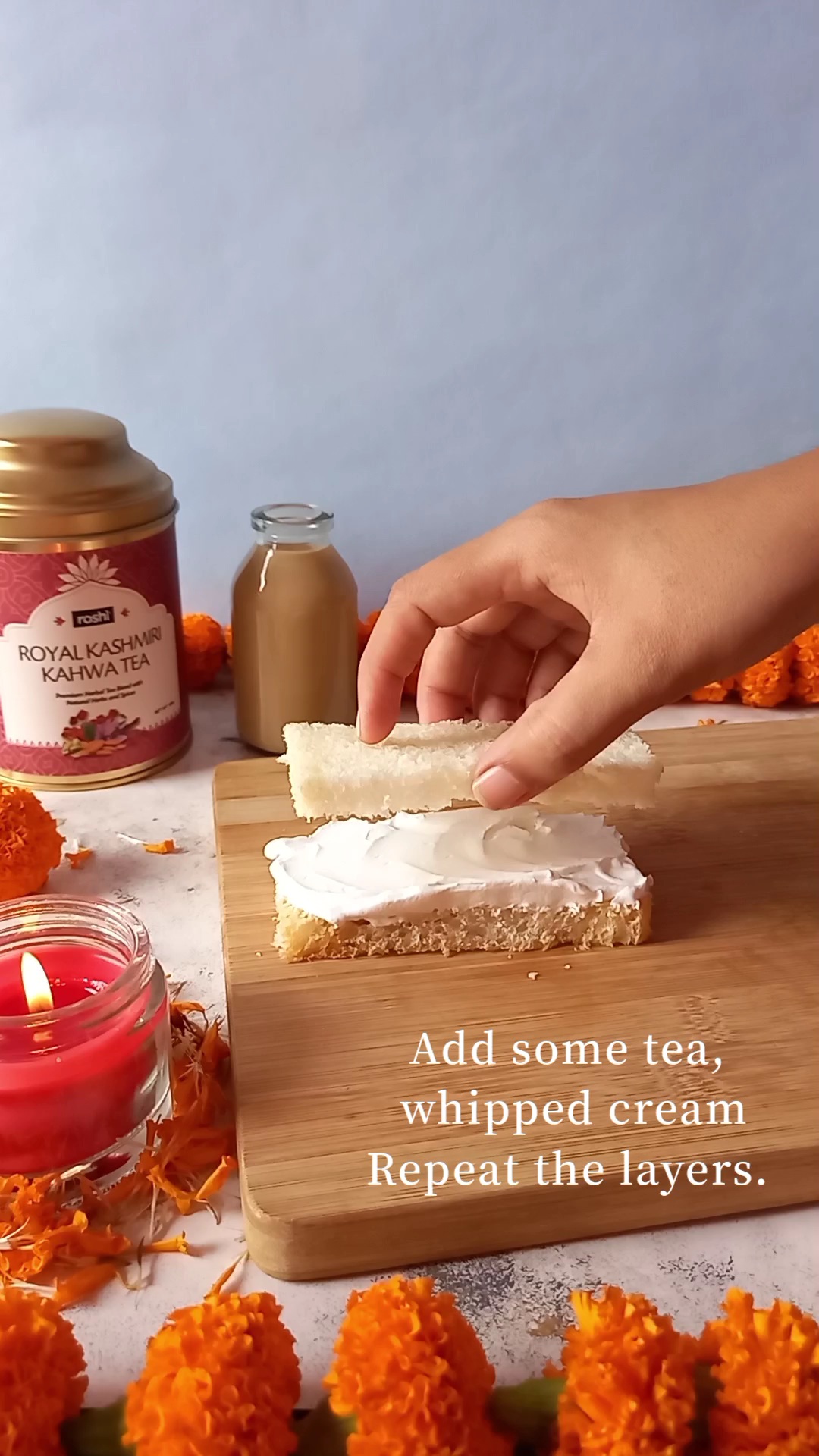 Then top it with some decoratings like golden pearls, sliver work, rose petals etc. Store this in the fridge for 2 to 3 hours.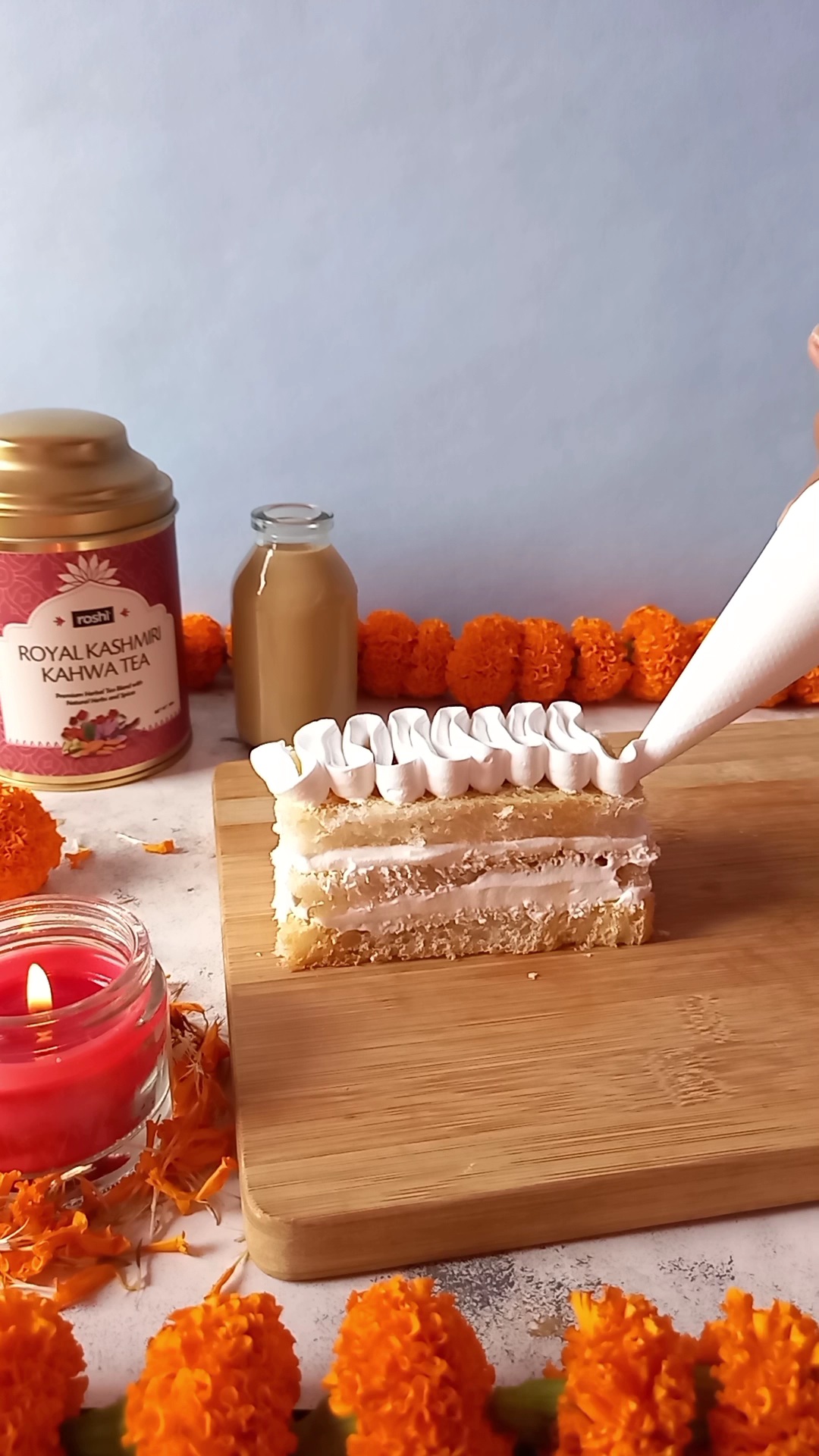 Then, serve it with some tea milk. Store this dessert in the fridge for 3 to 4 days. Your bread pastry is ready. ENJOY !!!