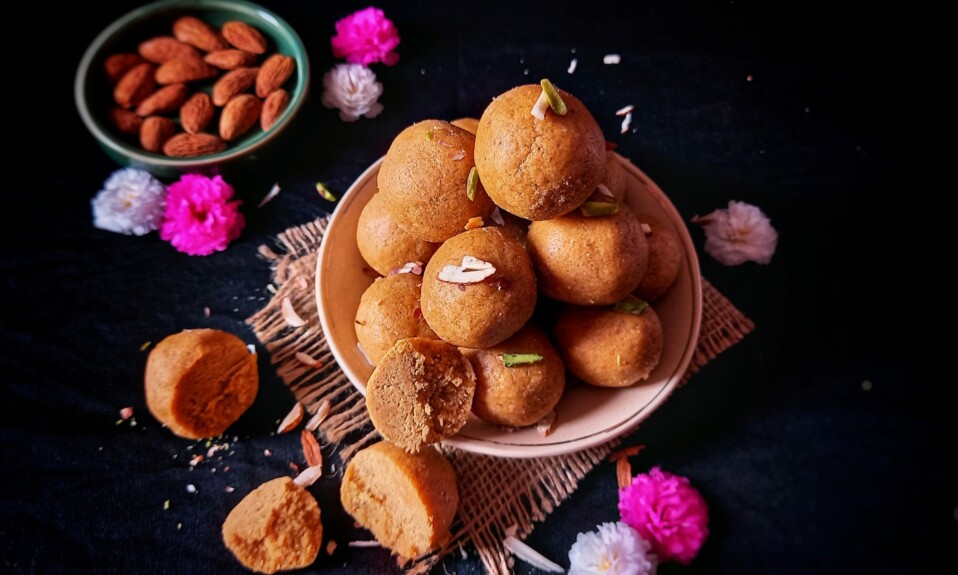 Besan ke ladoo | Besan Ladoo Recipe | Learn how to make besan ladoo with step-by-step photos and video. Besan ladoo recipe with step-by-step photos. Besan ladoo is a sweet and cardamom flavored ball that is very popular in Indian cuisine and made during festivals like Diwali. Besan ladoo is made with gram flour, sugar, ghee, and cardamom powder. Besan means chickpea flour, besan is a Hindi word and ladoo means small round-shaped balls. These ladoos are so delicious and easy sweet recipes that you can prepare this for any occasion and store it for weeks. You can also engage your children in making the process of this ladoo.
Besan Ladoo
The easiest sweet recipe ever. Making ladoo at home is straightforward. Besan ladoo is made with roasted gram flour and cooked in ghee. After that add powdered sugar to the besan mixture. Flavor this ladoo with cardamom powder. Mix it well and make a small shape ladoo. It is so luscious that it melts in your mouth. Store it in an airtight container for weeks.
In Indian cuisine, besan is widely used in many dishes like Mysore Pak, besan barfi, dhokla, besan halwa, etc. Some other sweet recipes for festivals…
Used ingredients for this recipe
Besan (gram flour): Use freshly milled flour because gram flour has the nature to turn bitter within a few months of milling. Or if you are using a bit old besan then first dry roast them for removing the bitter taste then Saute with ghee. Besan is used in many dishes and it is very nutritious. You can also use ladoo besan which is slightly coarse in texture which gives the market-like texture to ladoo. But if ladoo besan is not available then go with the regular one.
Sugar: In this recipe use powdered sugar. You can also adjust the sugar level as per your taste. Do not need to buy powdered sugar, make this at home. Take a grinder and grind the granulated sugar into a fine powder.
Ghee: Like always, use ghee or clarified butter for making Indian sweets. I prefer homemade Ghee for my sweet recipe. Making ghee at home is very simple.
Cardamom: For flavoring use cardamom powder and some chopped nuts like almonds, cashews, raisins, etc. You can also use almond essence for this ladoo. It also tastes great.
INGREDIENTS
200 to 250 grams gram flour (besan)2 cups of besan
2 ana a half cup of powdered sugar
1/2 teaspoon cardamom powder
4 to5 tbsp ghee (as required)
Chopped nuts
| | |
| --- | --- |
| preparation time | 30 hour |
| Total time | 1 hour |
| Pieces | 22 |
Preparation for making besan mixture
Take a kadhai or pan add besan and dry roast them for 7 to 8 minutes on medium to high flame.
Then add half ghee. Mix well.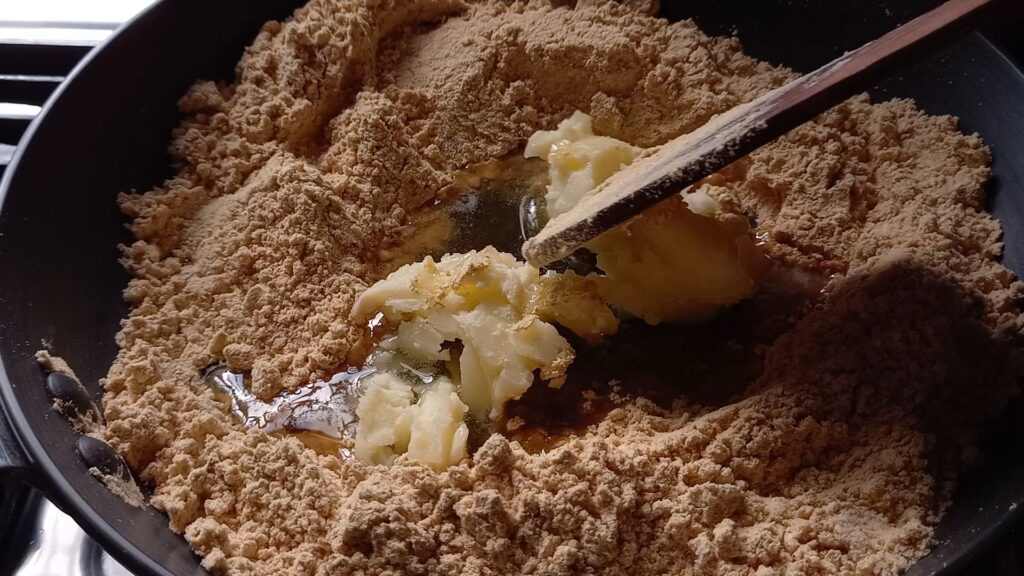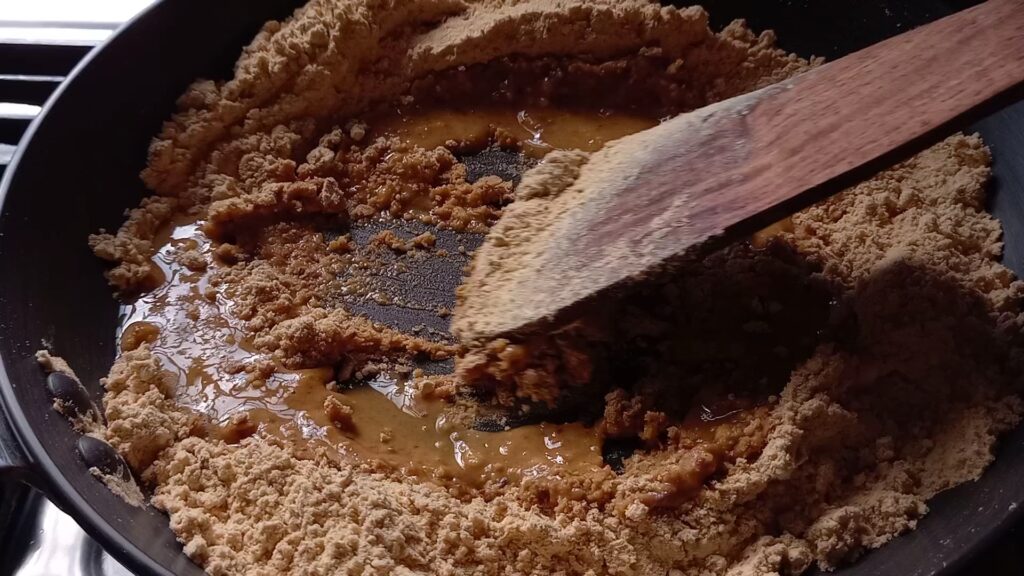 Then add more ghee and saute for 5 minutes on medium to low flame. Keep stirring continuously.
If the mixture is dry then add more ghee. Add a little amount of ghee at a time.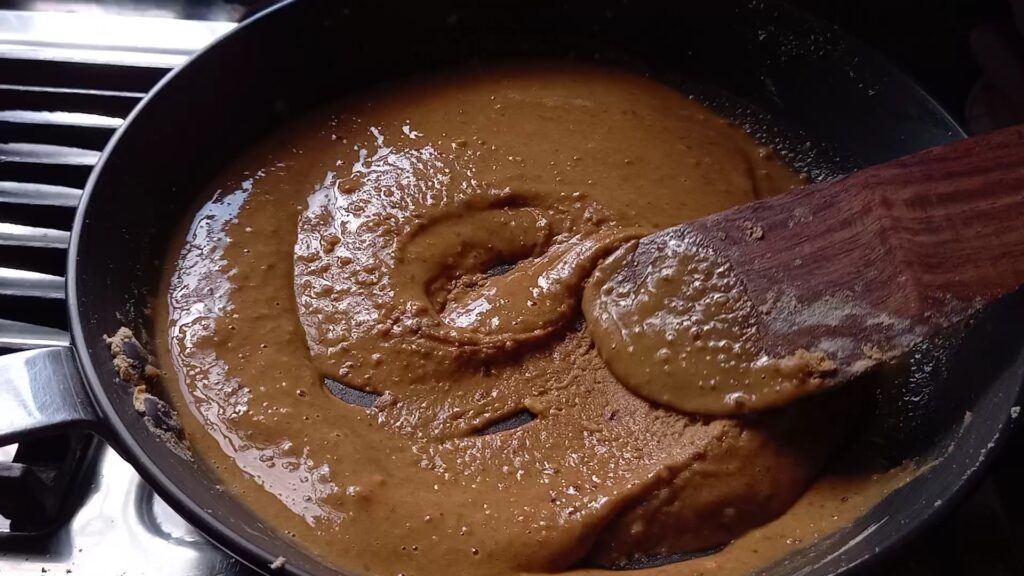 Cook the besan mixture until you smell the aroma that comes from roasted besan. Or, it turns a little bit golden in color. It takes almost 10 to 14 minutes.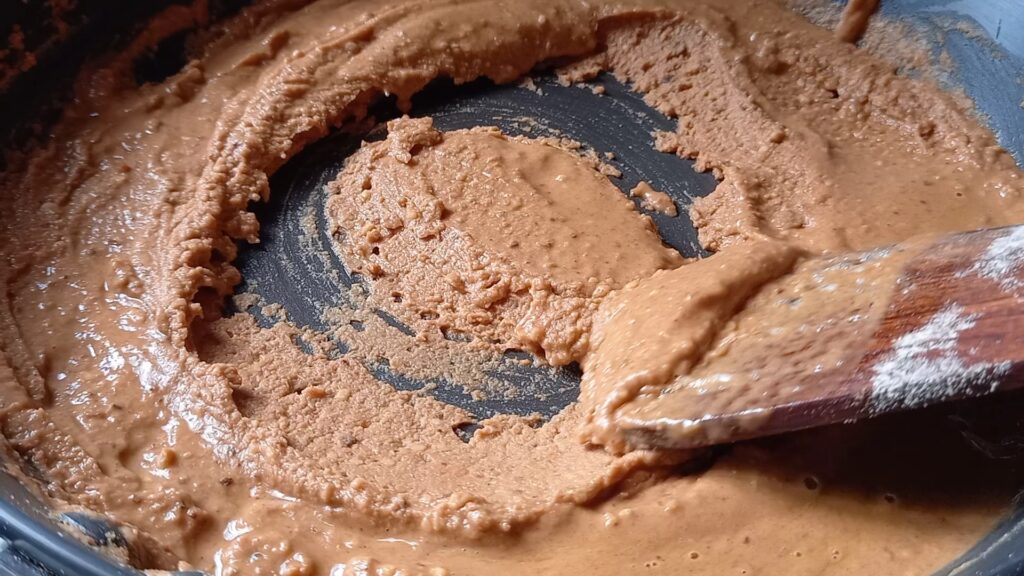 Just like this. Then turn off the heat and set it aside to cool down completely. Here you do not need to measure the ingredients just use your sense and make this. Besan mixture has to be thick and melty.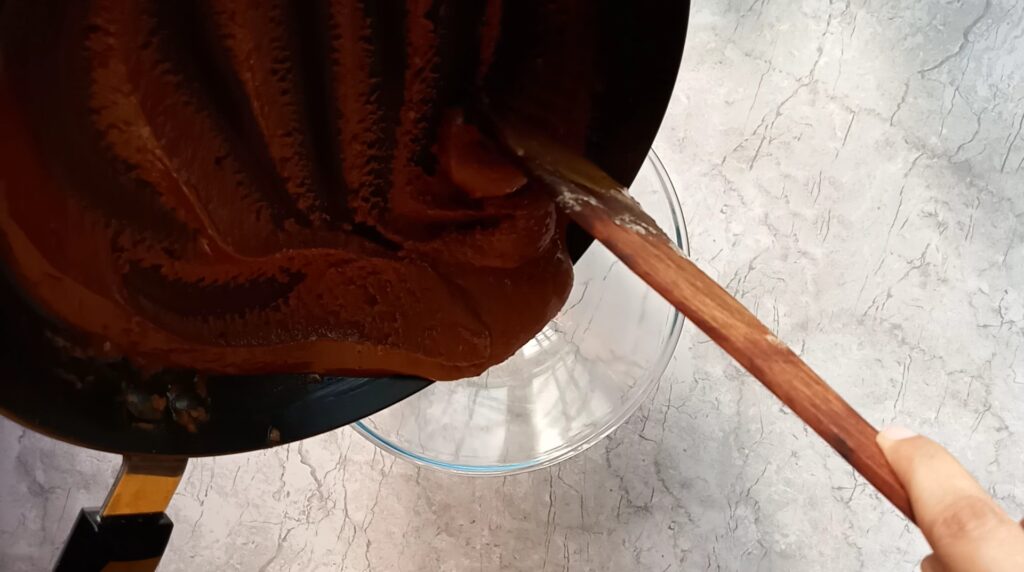 How to make besan ladoo
Take some granulated sugar.
Grind it into fine powder.
When besan is completely cool then add cardamom powder.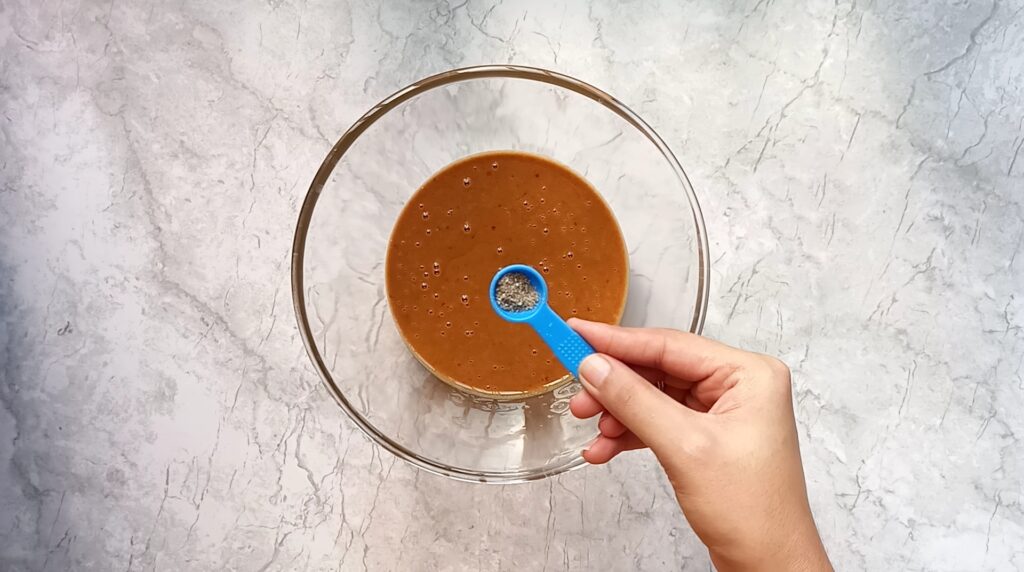 Add powdered sugar. Do not add sugar when besan is hot, otherwise, sugar starts melting.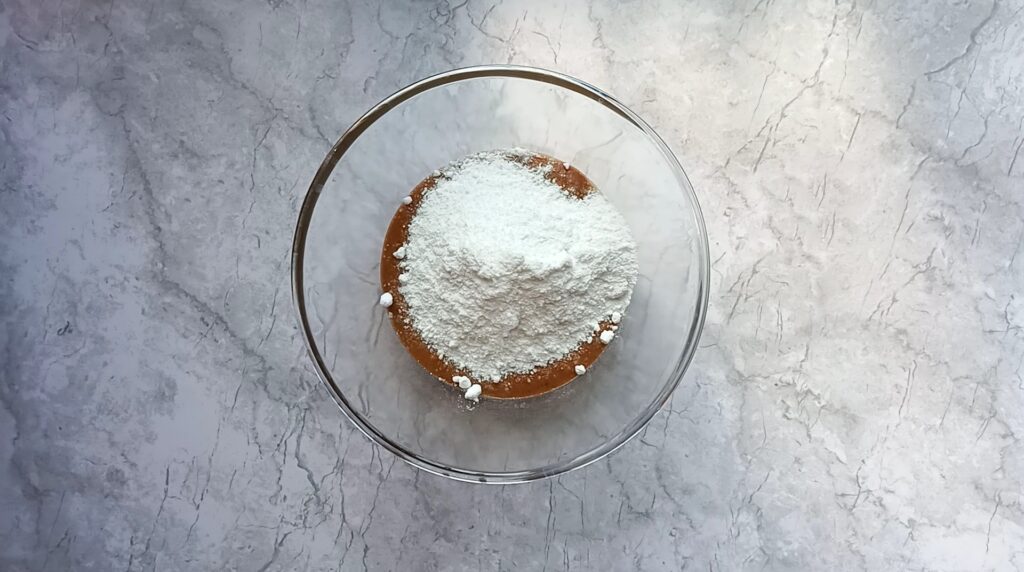 Add chopped nuts into it.
Mix well with hands.
Then divide them into small pieces and take one piece of besan Dough.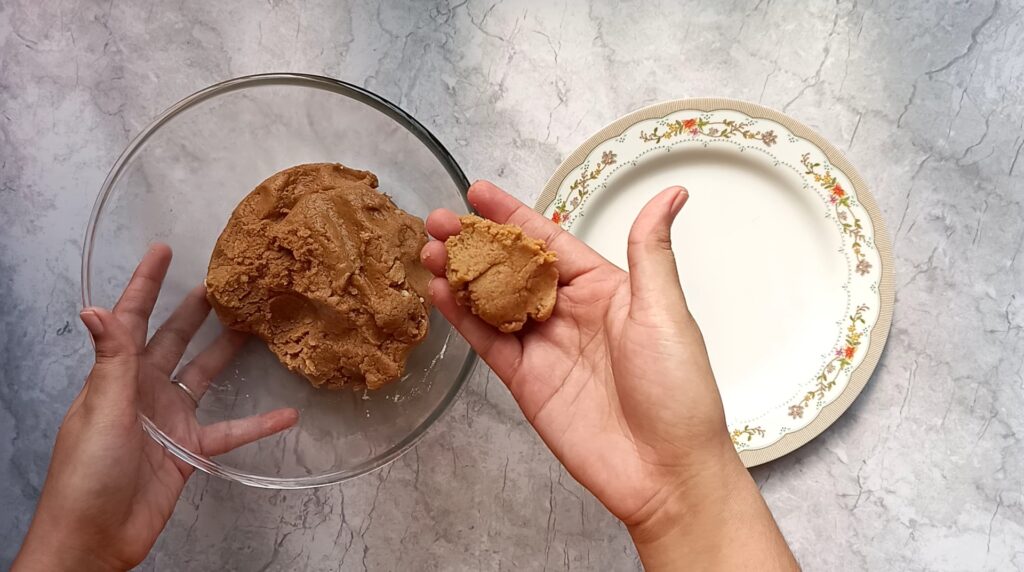 And shape the ladoo with hands like small round balls.
Repeat the process and prepare all ladoo like same. Now the besan ladoo is ready to eat.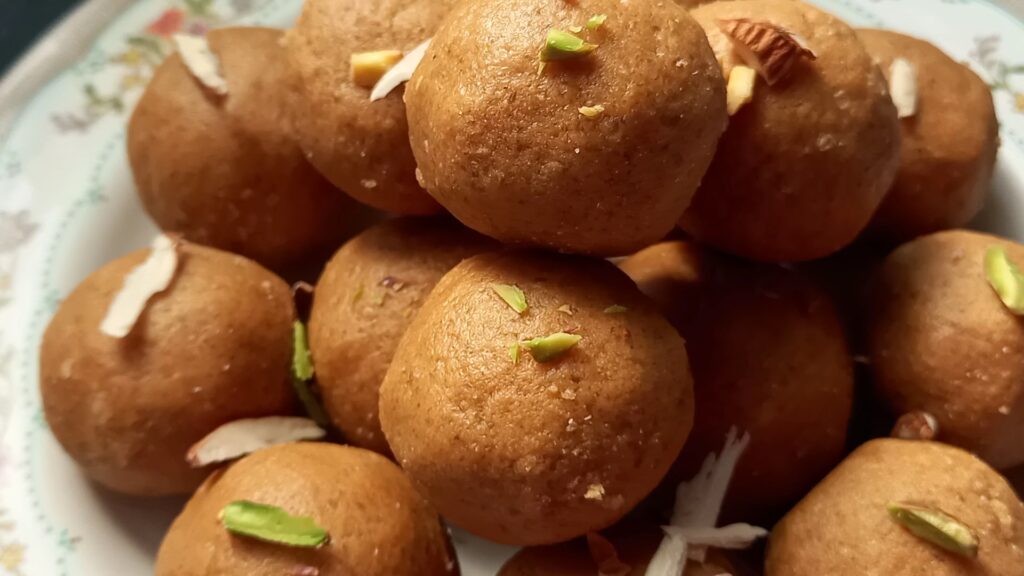 Make these super easy and delicious Besan ladoos at festivals or for celebrations.
Store these ladoos in an airtight container for weeks. But I am sure it is not going long for more than 4 to 5 days. That's why make a big batch of ladoo. You can also store it in the refrigerator.