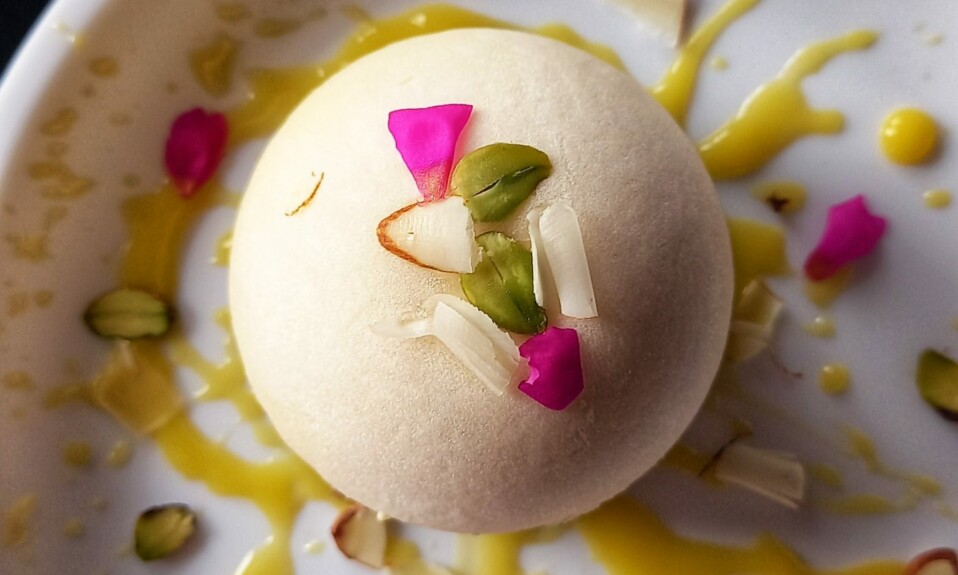 Frozen mango yogurt dome | with chocolate muesli disk | Indian fusion dessert | Learn how to make this super easy frozen mango yogurt dessert with step-by-step photos and video. Hey guys, if you want to try something super cool and delicious dessert. Or if you want to make something amazing for someone special, so this one is for you. It is super simple and you can easily make this at home. So, make this beautiful and delicious dessert and impress others(special ones…you know what I mean).
Frozen mango yogurt dessert has two components. The first one is a mango yogurt dome that is made with hung curd, sugar, cardamom, Kesar, and mango puree. We have to freeze it overnight. And the second one is a chocolate almond muesli disk. For this, you need muesli and some melted chocolate. You can also use plain oats in place of muesli. Here I am using the choco almond museli from ZEROBELI.
Some other dessert recipes from this blog…
RECIPE VIDEO
INGREDIENTS
For mango yogurt dome
1 bowl of hung curd/greek yogurt
2 to 3 tbsp sugar(as per your taste)
½ tsp cardamom powder
A small pinch of saffron(optional)
3 to 4 large tbsp mango puree
For muesli disk
20 to 30 grams of dark chocolate
1 small bowl almond museli from ZEROBELI
Some sliced nuts for decorations
How to make a frozen mango yogurt dome?
First, take some hung curd in a bowl. Add sugar as per your taste.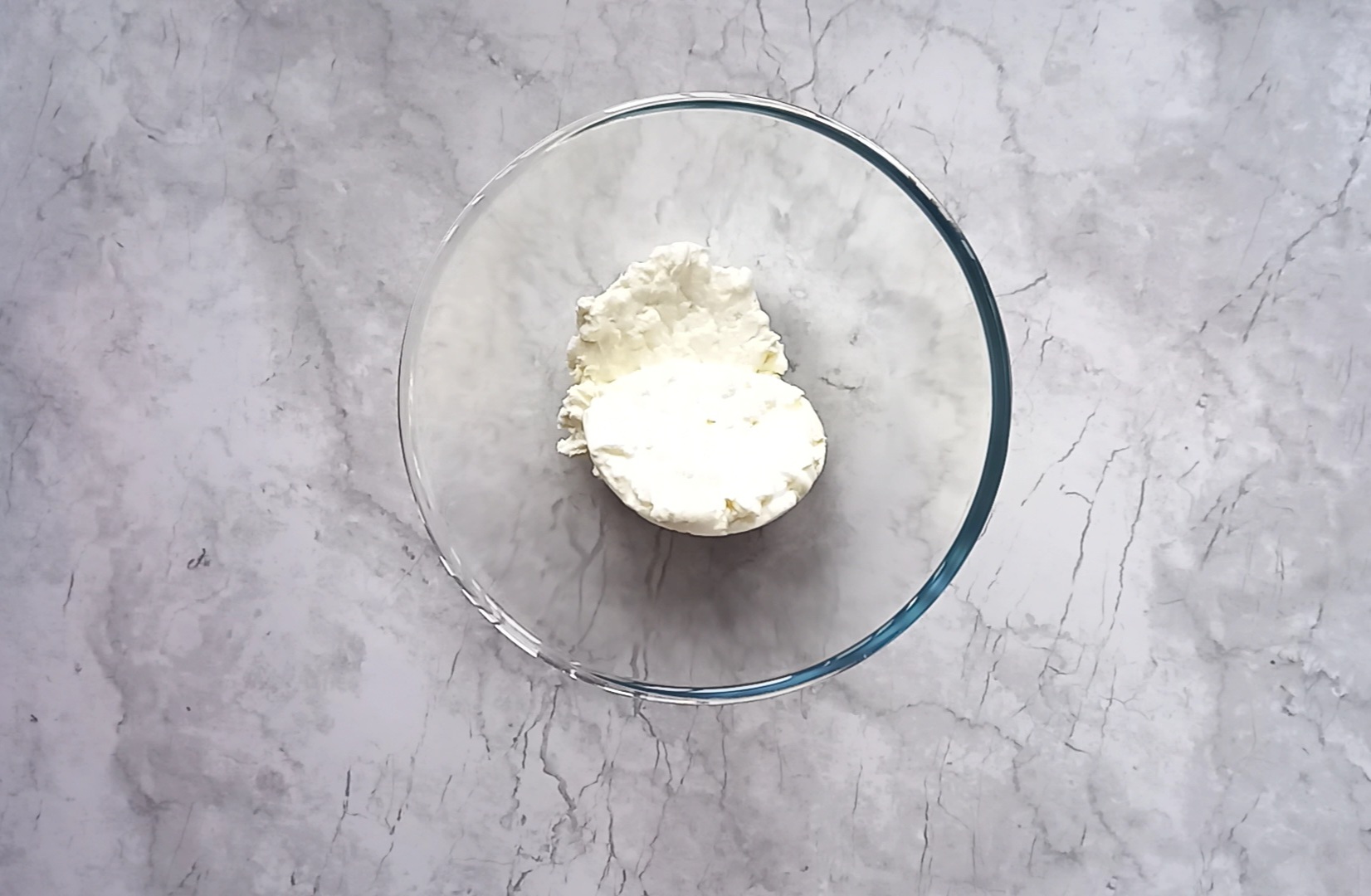 Add cardamom and saffron. Saffron is optional, you can skip this. Add mango puree.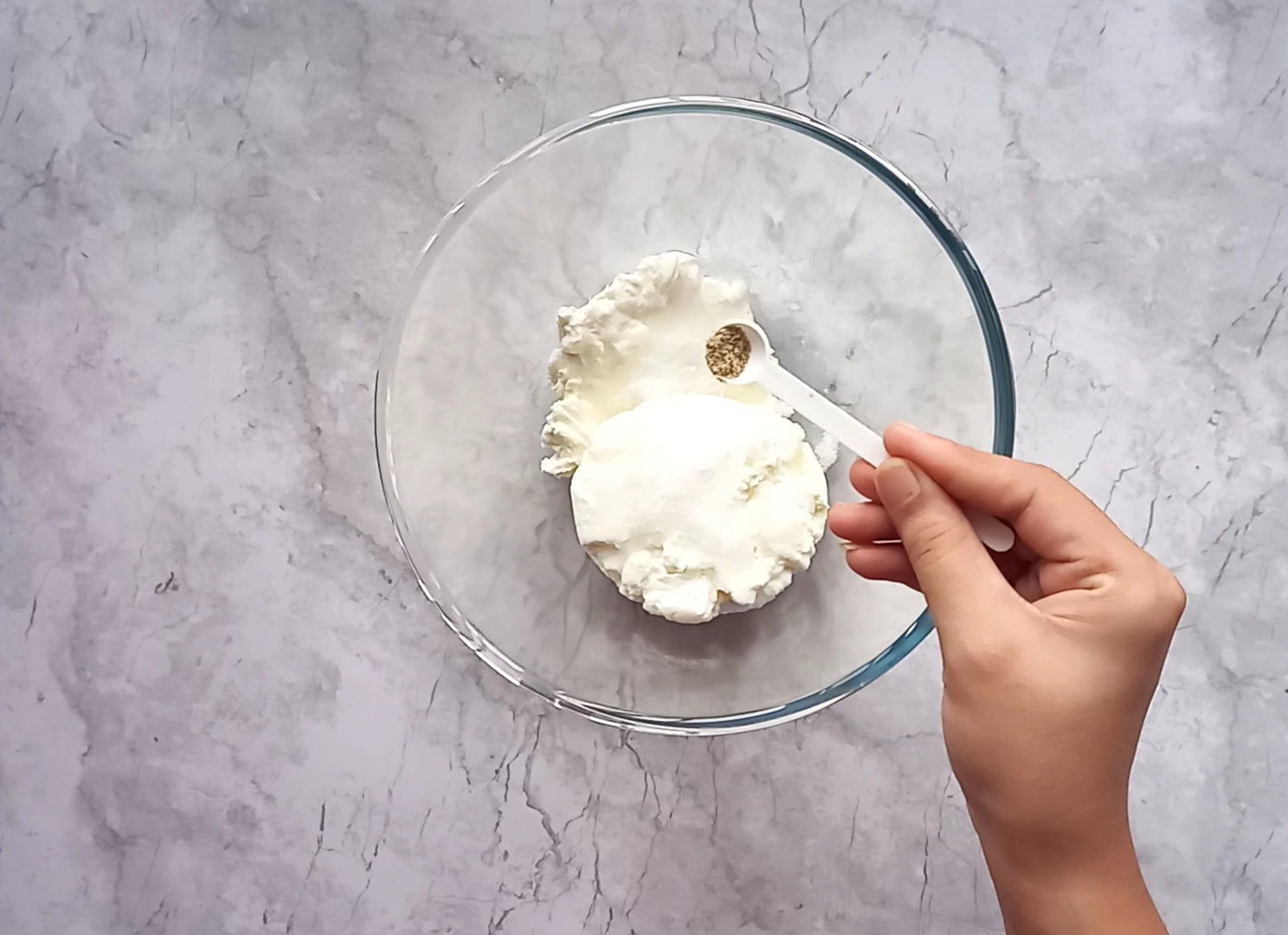 Mix them well.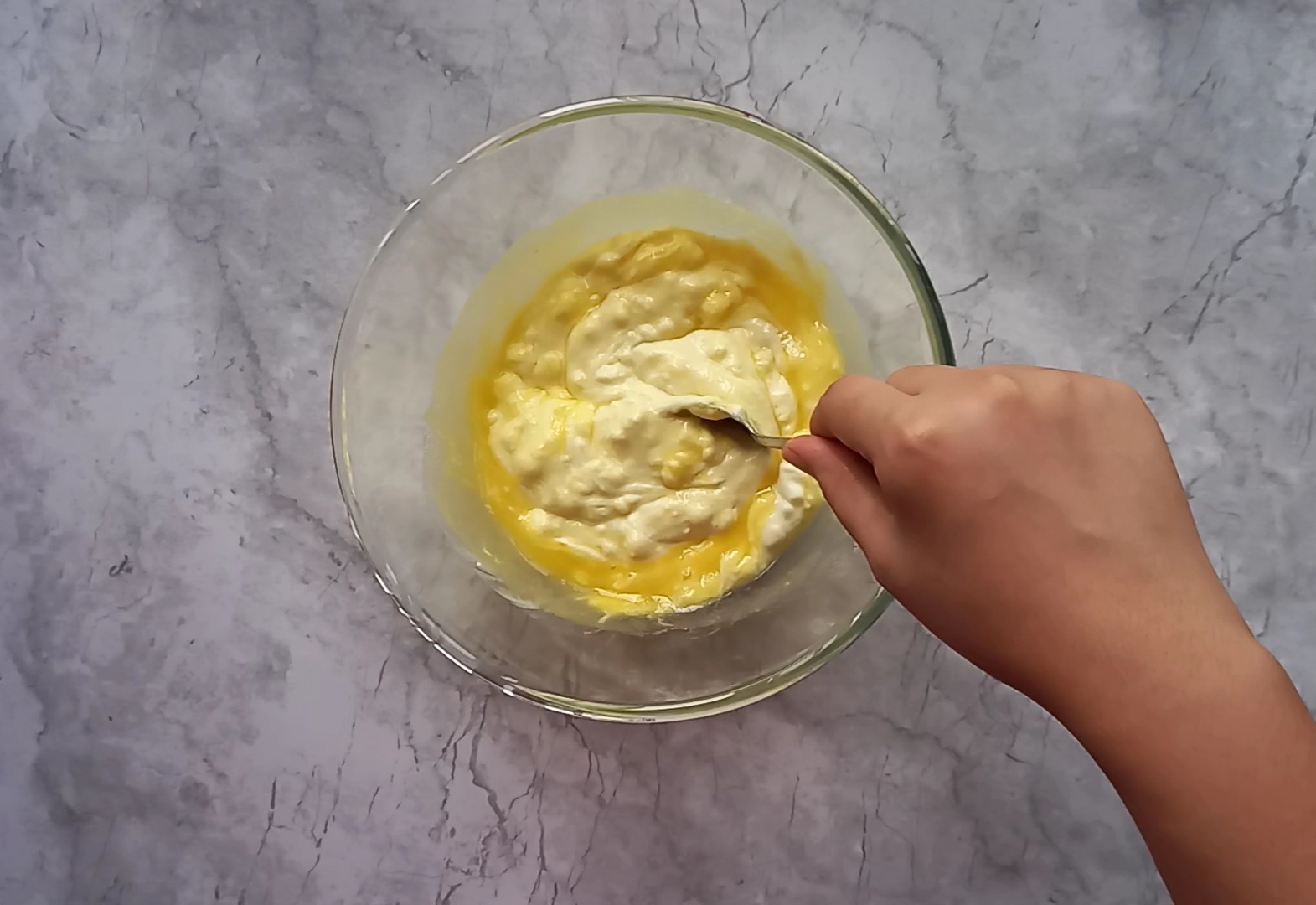 Now take a round shape silicone mold. Add yogurt mix. And keep this in the freezer overnight or until it is set completely.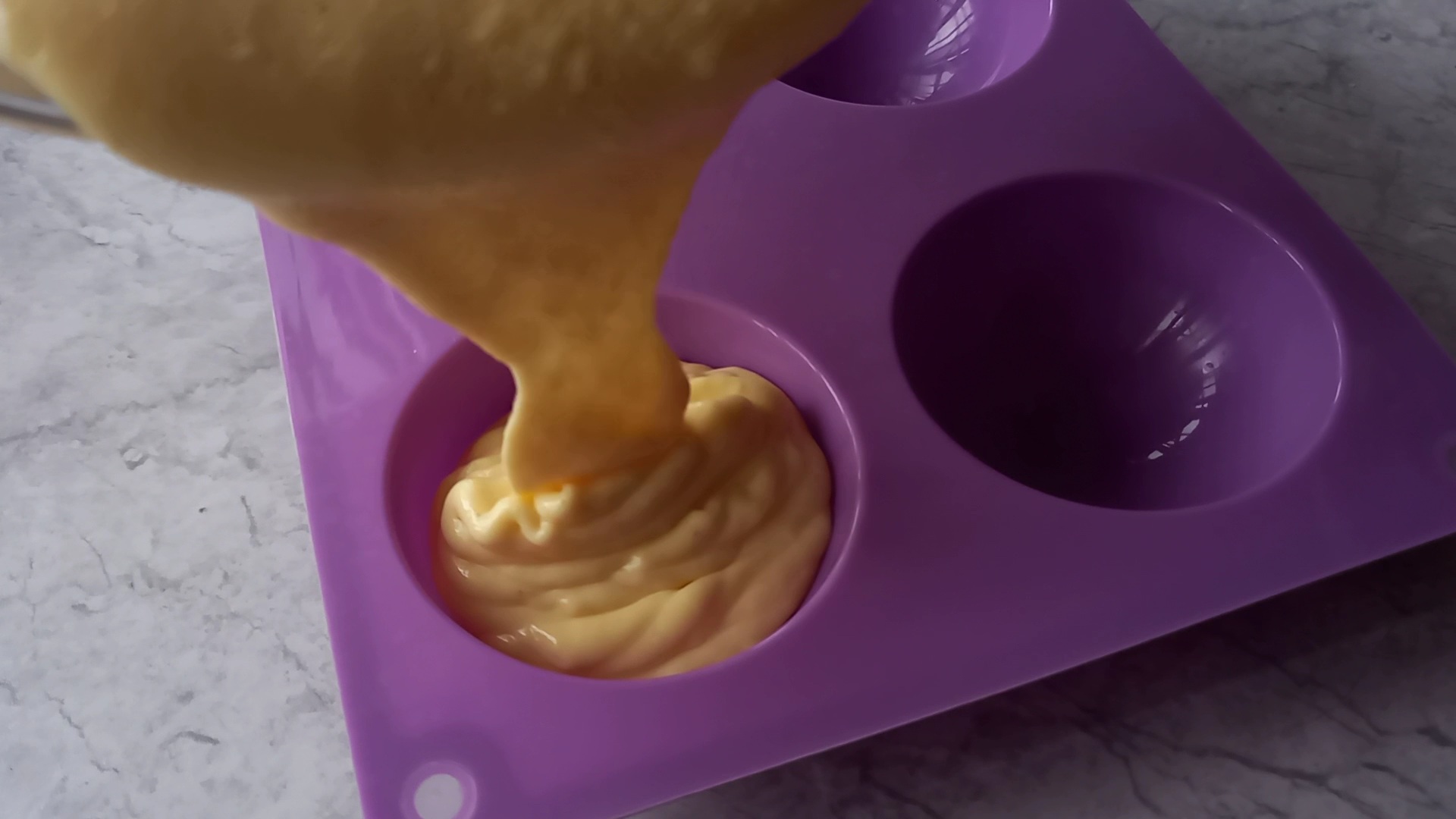 Now take some melted chocolate. Add muesli to it. Mix well.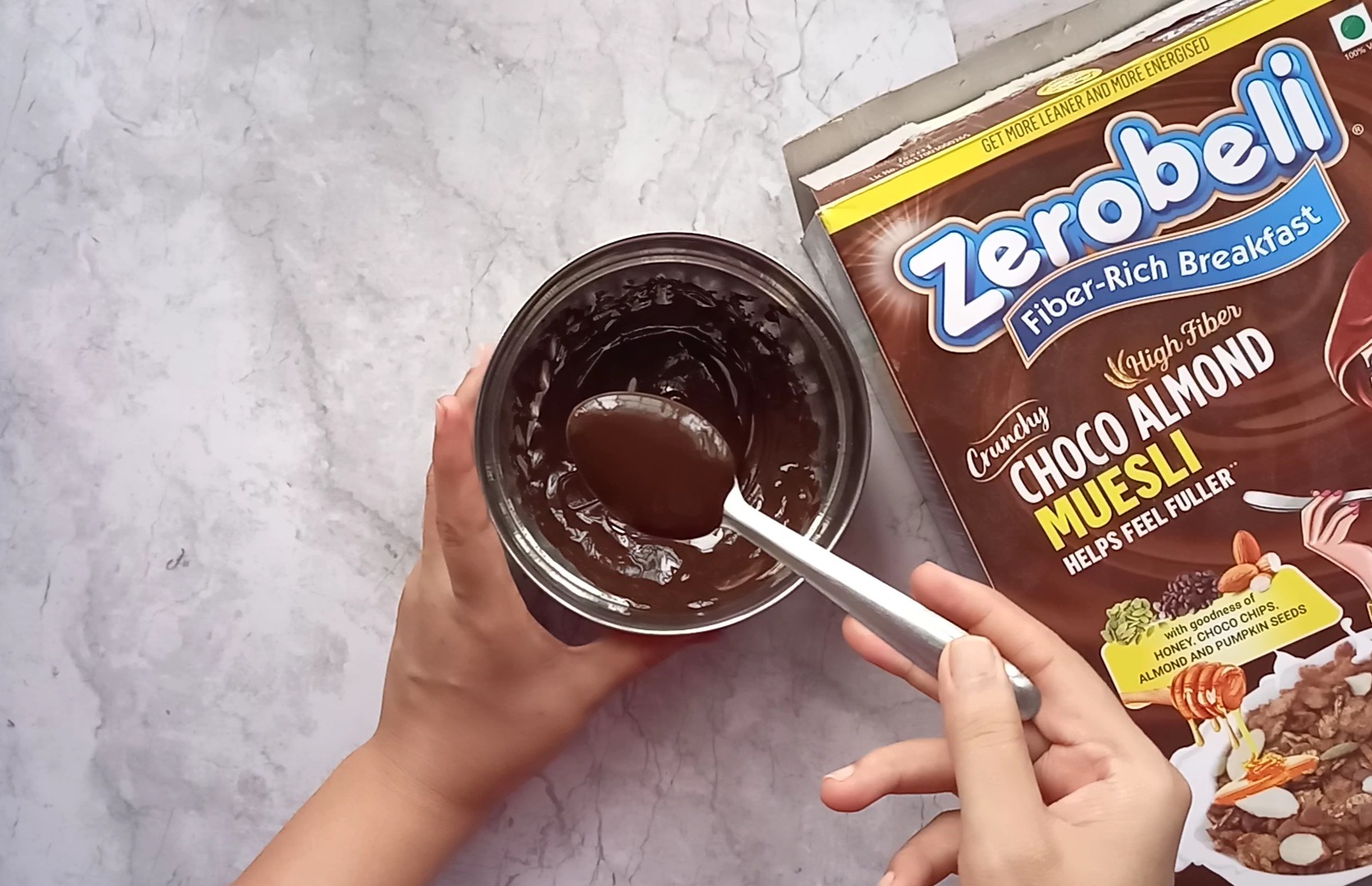 Take a baking paper. Add some muesli mixture. Now give a small round shape to this muesli disk. And leave it to set.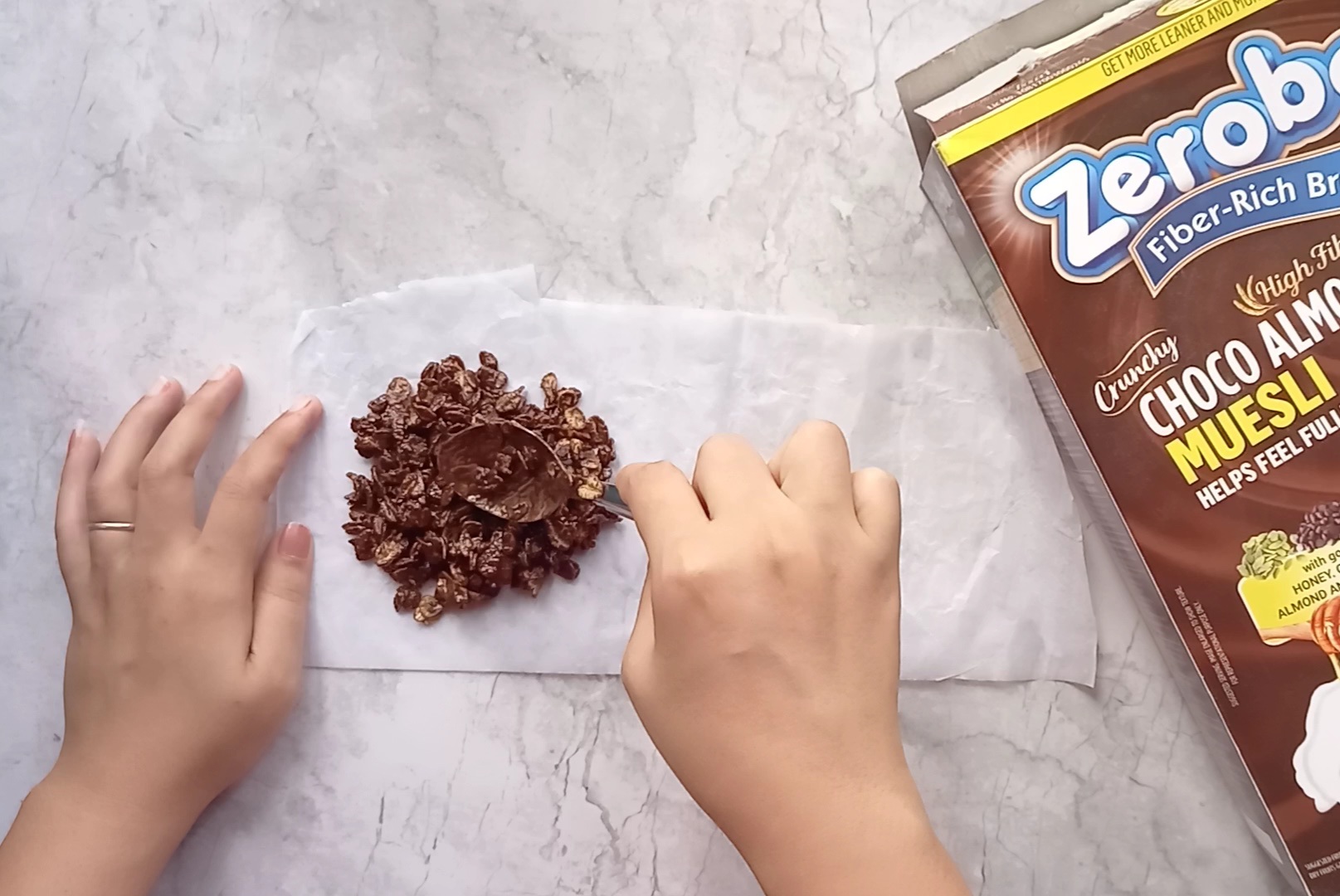 For plating, this beauty, take a plate. Pour one tbsp mango puree and hit the puree from the back of the spoon.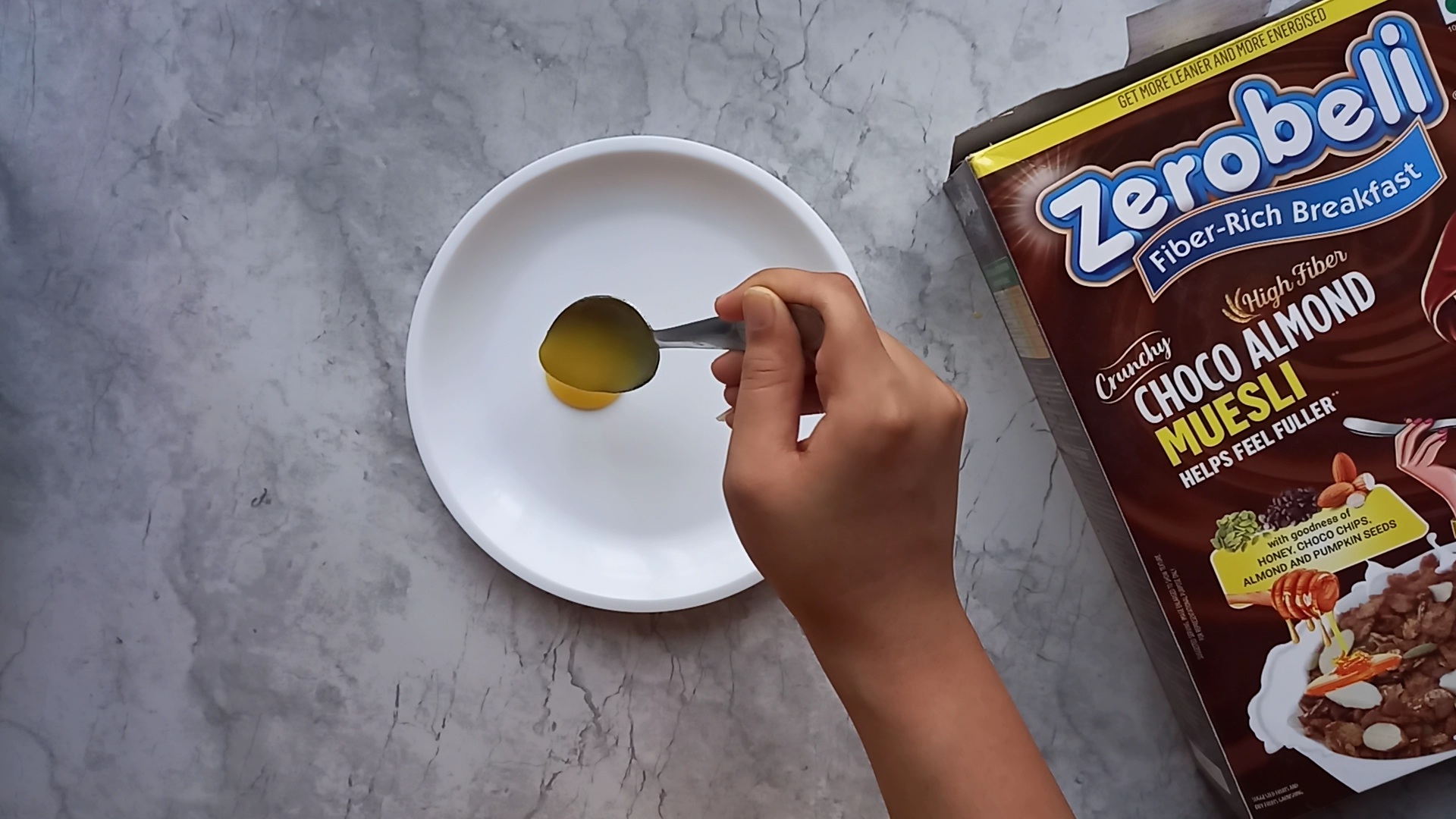 Now place the chocolate muesli disk. After that add a frozen mango yogurt dome.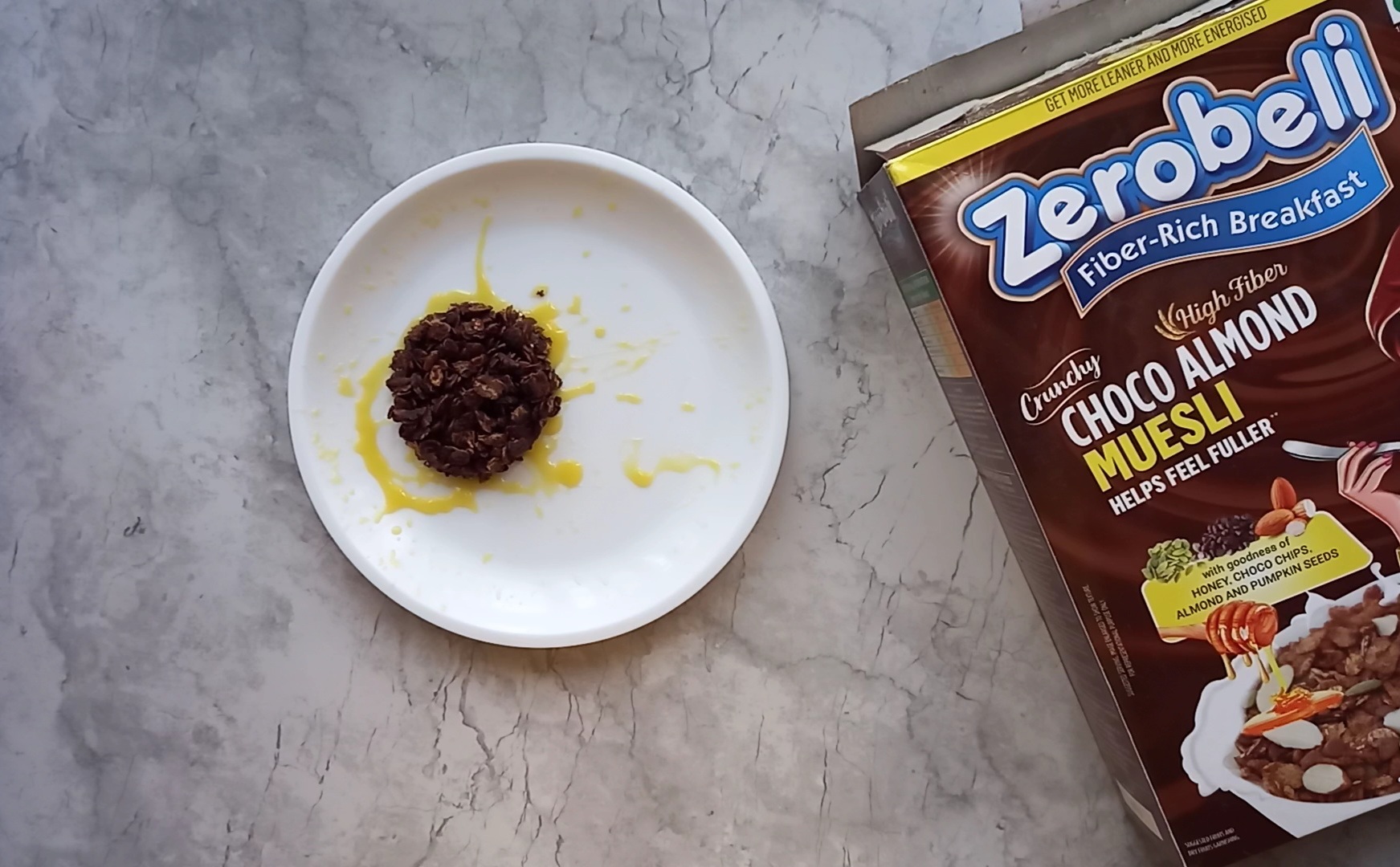 Garnish it with some nuts and edible flowers. That's it. It is ready to serve.