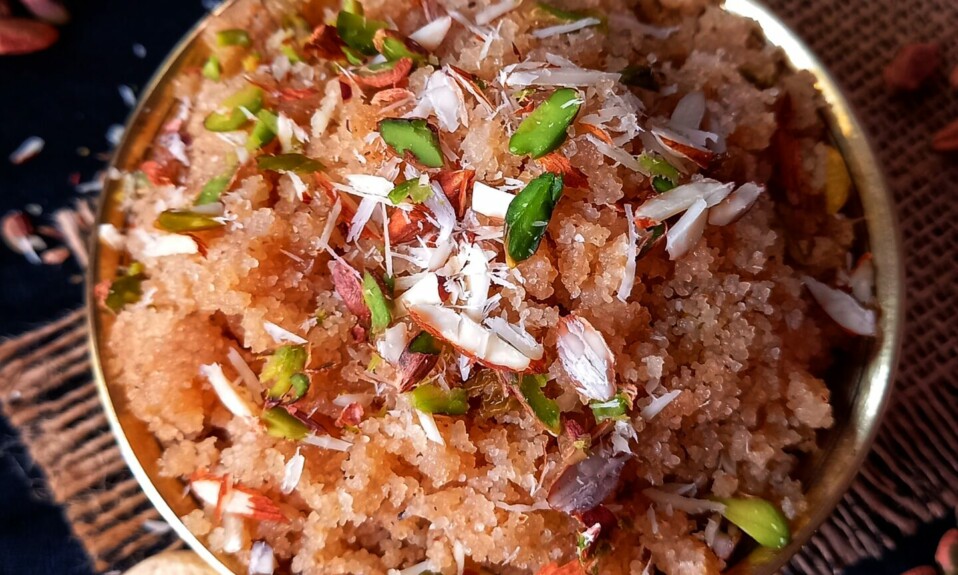 Suji ka halwa | Navaratri Special Bhog Recipe | Suji ka halwa is one of the most popular Indian dessert recipes that is made with roasted semolina, sugar, water, and some dry fruits. It is one of the easiest desserts and you can make this anytime.
From today, Navaratri begins and this suji ka halwa is made as a bhog in most families. Because it is very easy to make and made with fewer ingredients. You can also make this halwa as a snack or as a dessert. Sometimes many people face difficulty while making this halwa. Sometimes it becomes dry and sometimes soggy. Try out this recipe with perfect measurements and it turns out perfect.
Navaratri special recipes…
INGREDIENTS
2 to 3 tbsp ghee
1 small bowl semolina
3 to 4 small bowl water(use same bowl)
1 bowl sugar(as per your taste)
1 tsp cardamom powder or 1 crushed cardamom
Chopped nuts
RECIPE VIDEO
Suji ka halwa
Take a pan. Melt some ghee(clarified butter).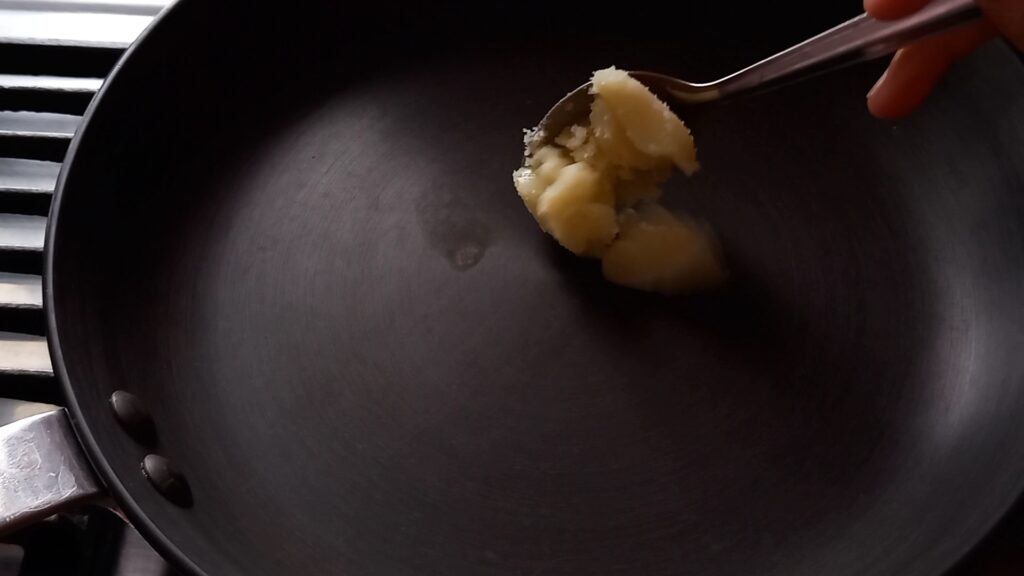 Add 1 small bowl of semolina.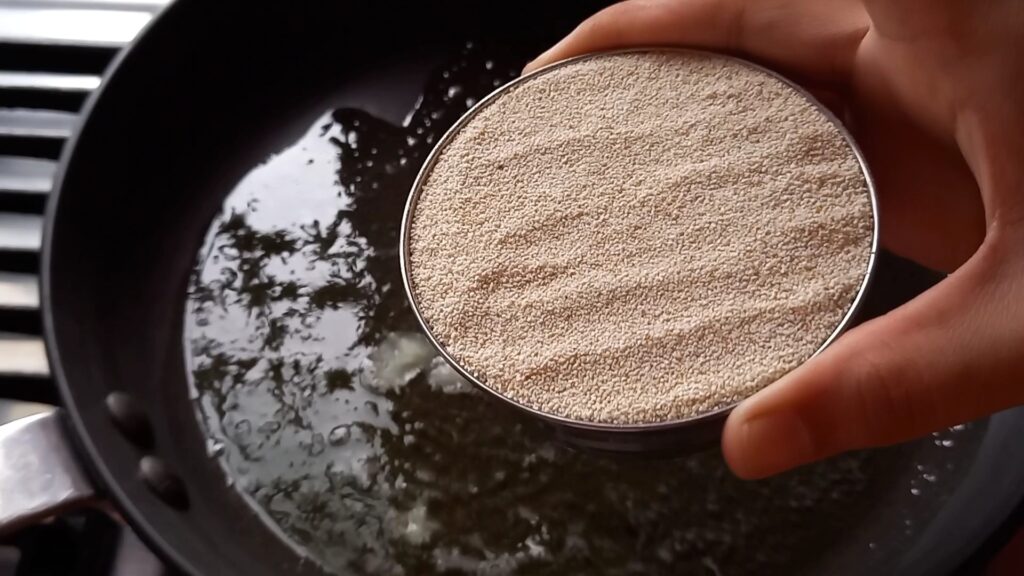 Roast the semolina on medium to high flame until it turns light golden. Keep stirring to prevent it from burning. Then add water.
Use the same semolina bowl and measure the water. Add 3 to 4 bowls of water. If you like wet halwa, add 4 bowls of water. Now cook it on medium flame until the semolina absorbs the water.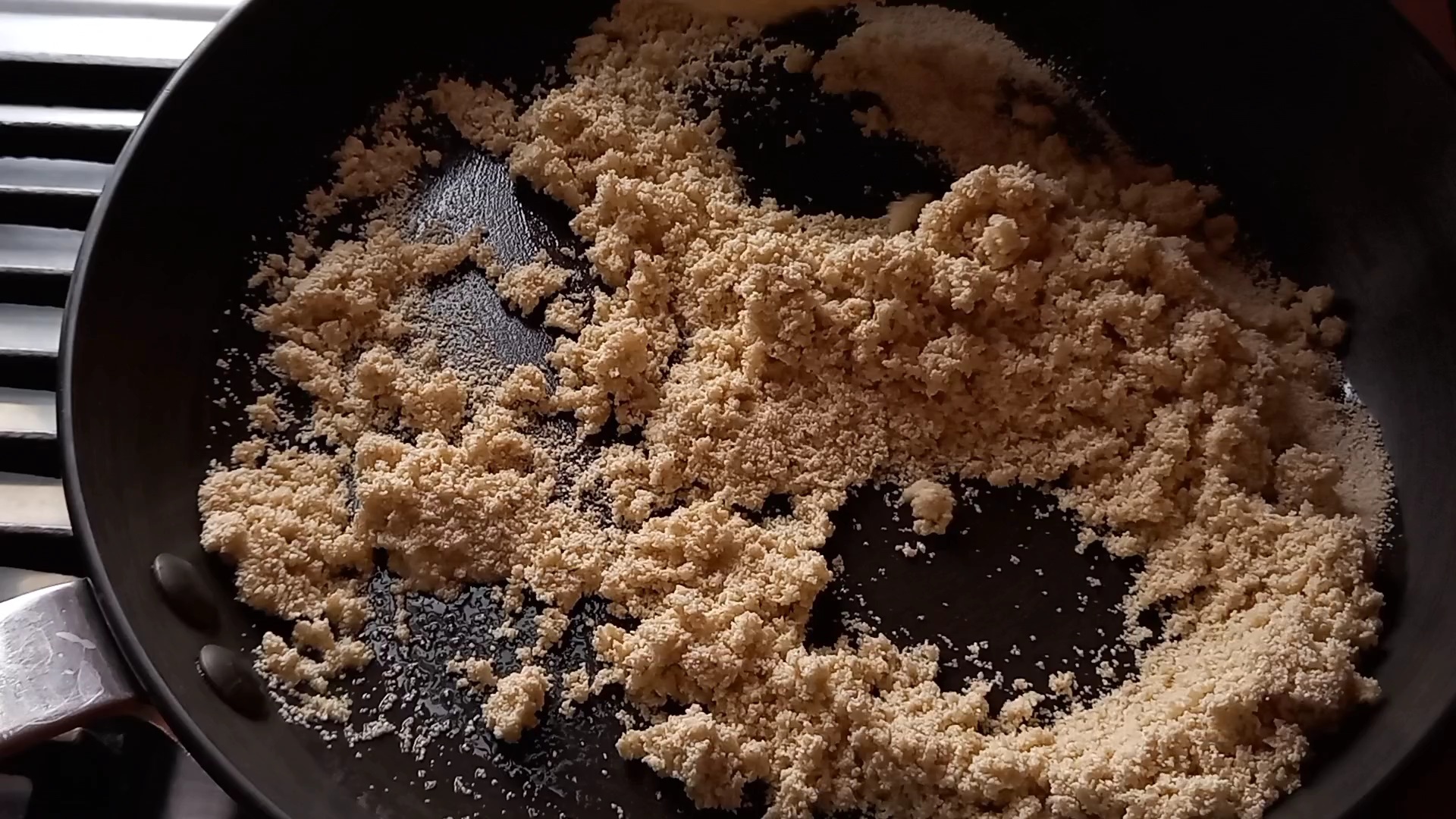 Then add sugar. Here you can adjust it as per your taste. Add cardamom powder. Again cook it for another 6 to 9 minutes on medium flame.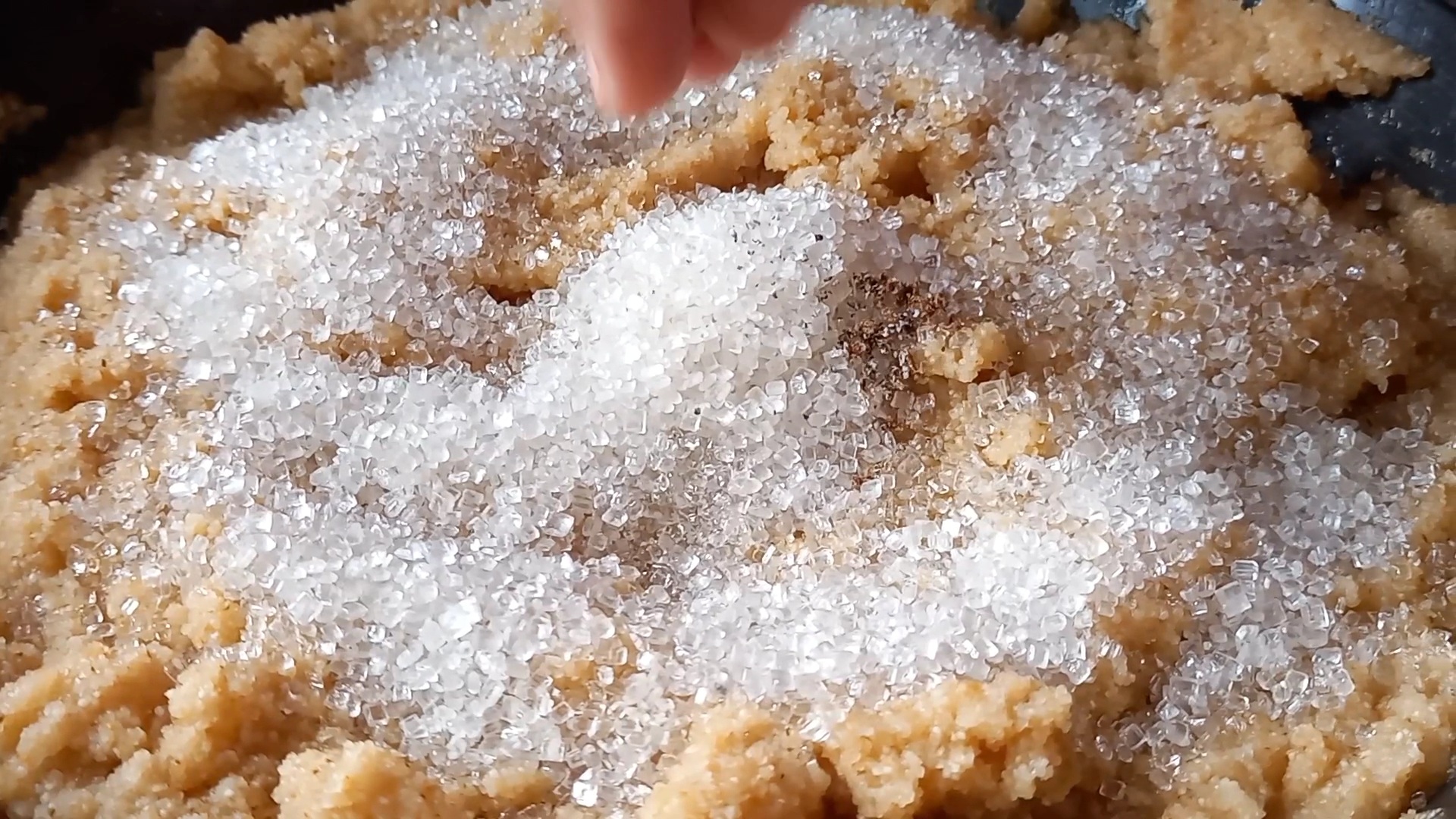 Add chopped nuts. Mix well. Cook it on high flame for 2 to 3 minutes. Turn off the heat. Suji ka halwa is ready.