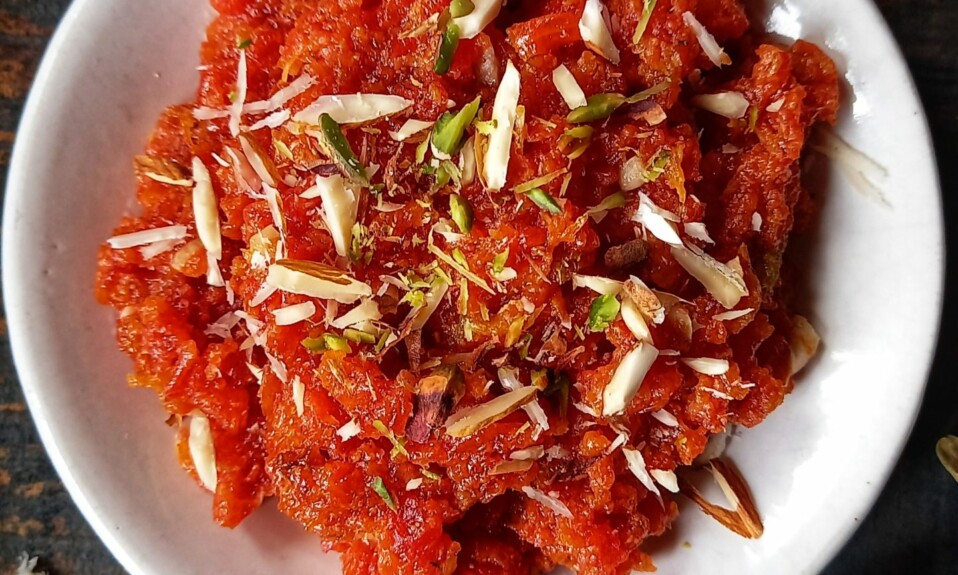 Instant pot gajar ka halwa | Carrot halwa recipe | Learn how to make gajar ka halwa with step-by-step photos and video. Gajar ka halwa is a popular Indian dessert known as carrot halwa. It is also known as gajrela. You can make this halwa in two ways. The first one is the traditional one in which we have to grate the carrots and then cook them with milk, sugar, ghee. Second, this one is the instant recipe because we do not want to grate the carrots. If you want to make the traditional one check out this video recipe.
In this post, we are going to be making the instant one, but we do not need to use mava or condensed milk. For this recipe, you need a pressure cooker, and it is perfect if you do not want to grate them.
The halwa comes from the Arabic word sweet. It is a dessert that is made with sugar, milk, mava or Rava, dal, etc.
Gajar Ka Halwa
Gajar ka halwa is the most popular Indian dessert and is specially made during winters. It is perfect to store. So you can make a big batch of halwa and store it for 2 weeks. For this halwa, we need red and sweet carrots. Carrot is cooked with milk, sugar, ghee. Most of the time we can also use mawa for extra rich texture. But we can make this halwa without using mawa or condensed milk and it tastes absolutely great.
SOME OTHER RECIPES FROM THIS BLOG…
INGREDIENTS
1 kg carrots(red sweet carrot)
700 to 800 ml milk
6 to 7 tbsp suagr
½ tsp cardamom
Some chopped nuts
3 to 4 tbsp ghee
How to make gajar ka halwa?
First, peel the skin of the carrots. Wash them well.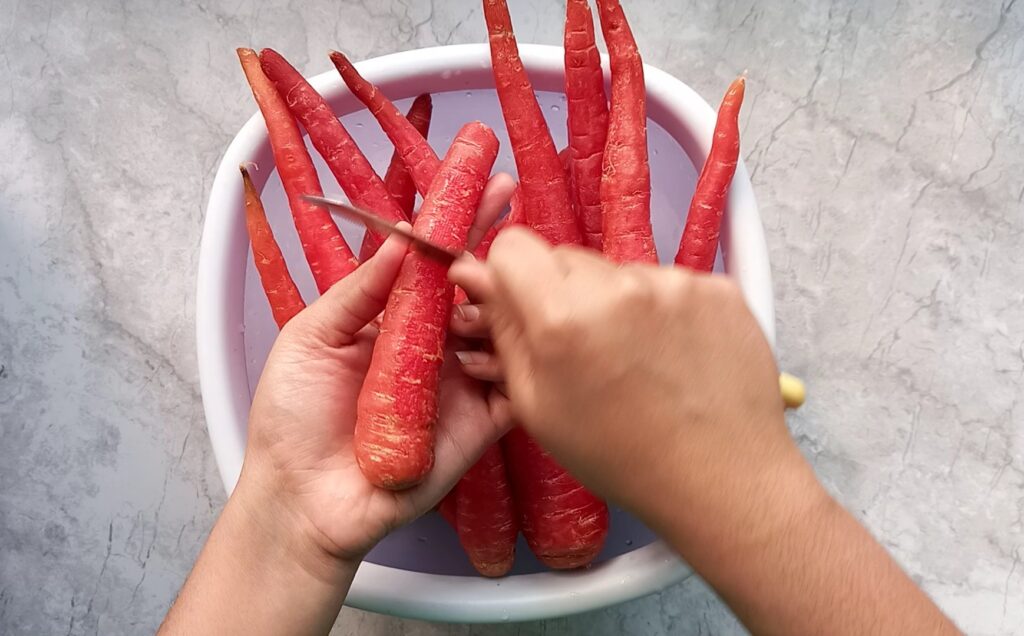 Cut them into pieces.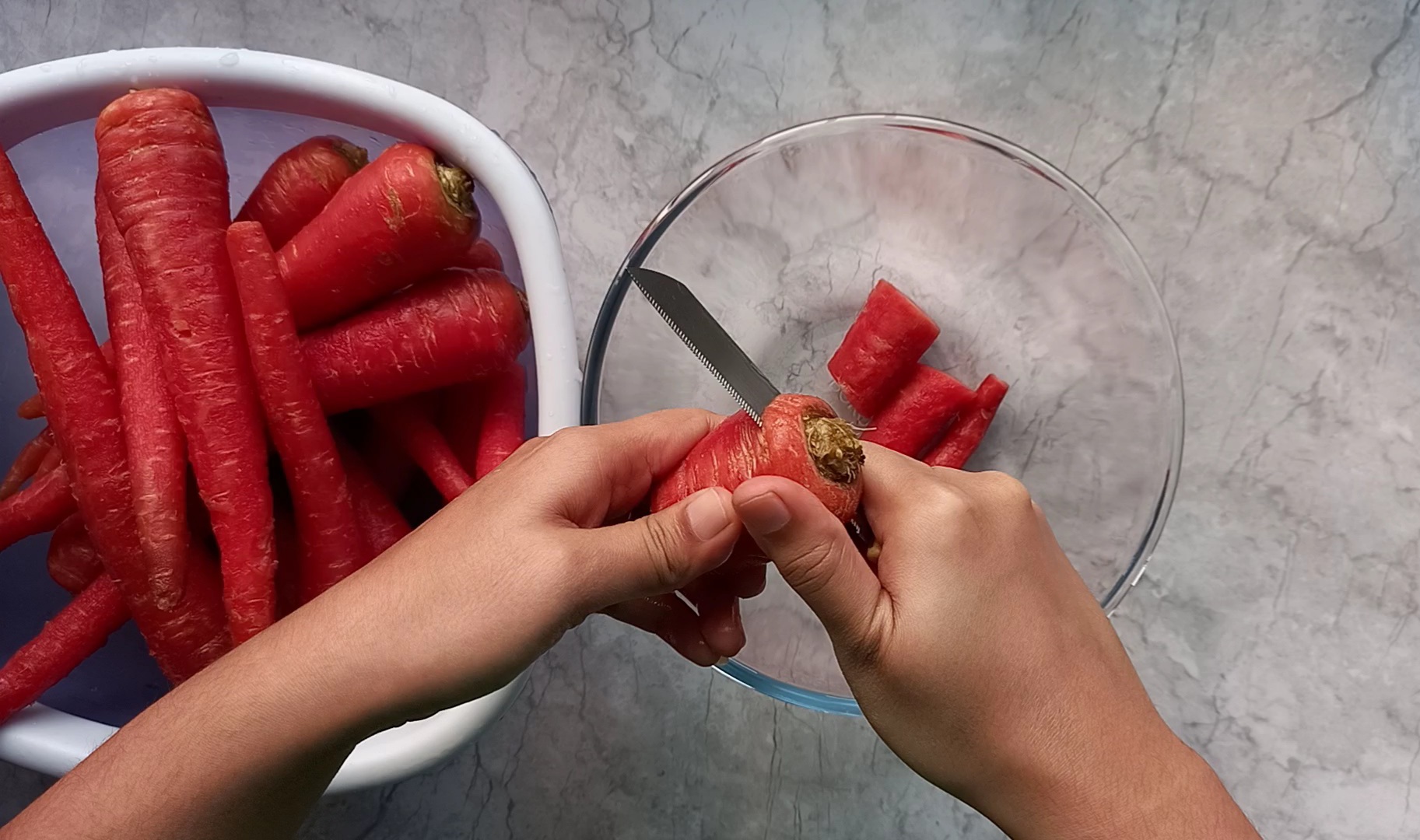 Take a pressure cooker, add chopped carrots. Add milk.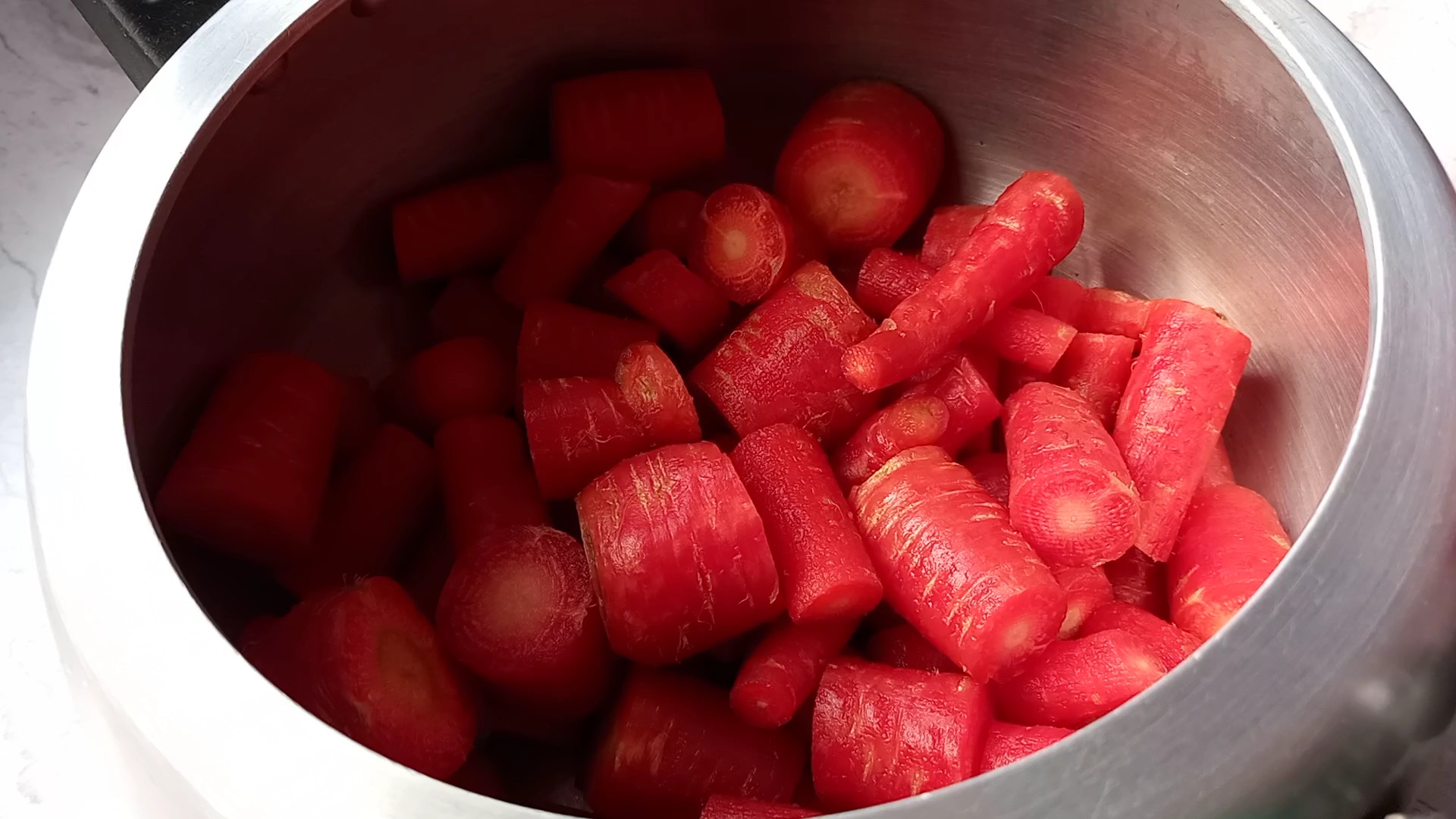 Close the lead of the cooker. Pressure cook them for 3 to 4 whistles on high flame. Turn off the heat. Leave it to release the pressure.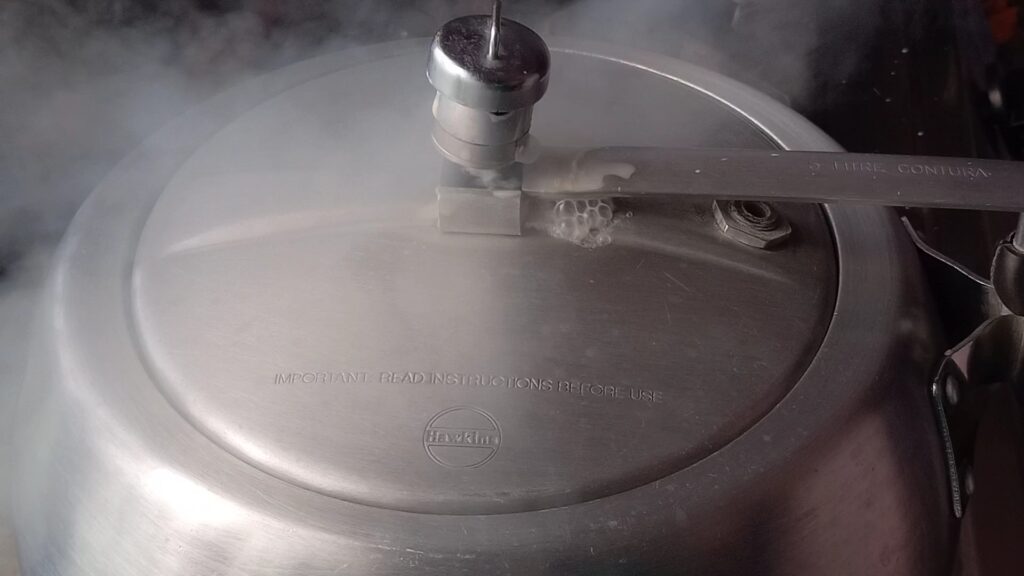 Again turn the flame on high and mash them with any masher or with the back of the ladle.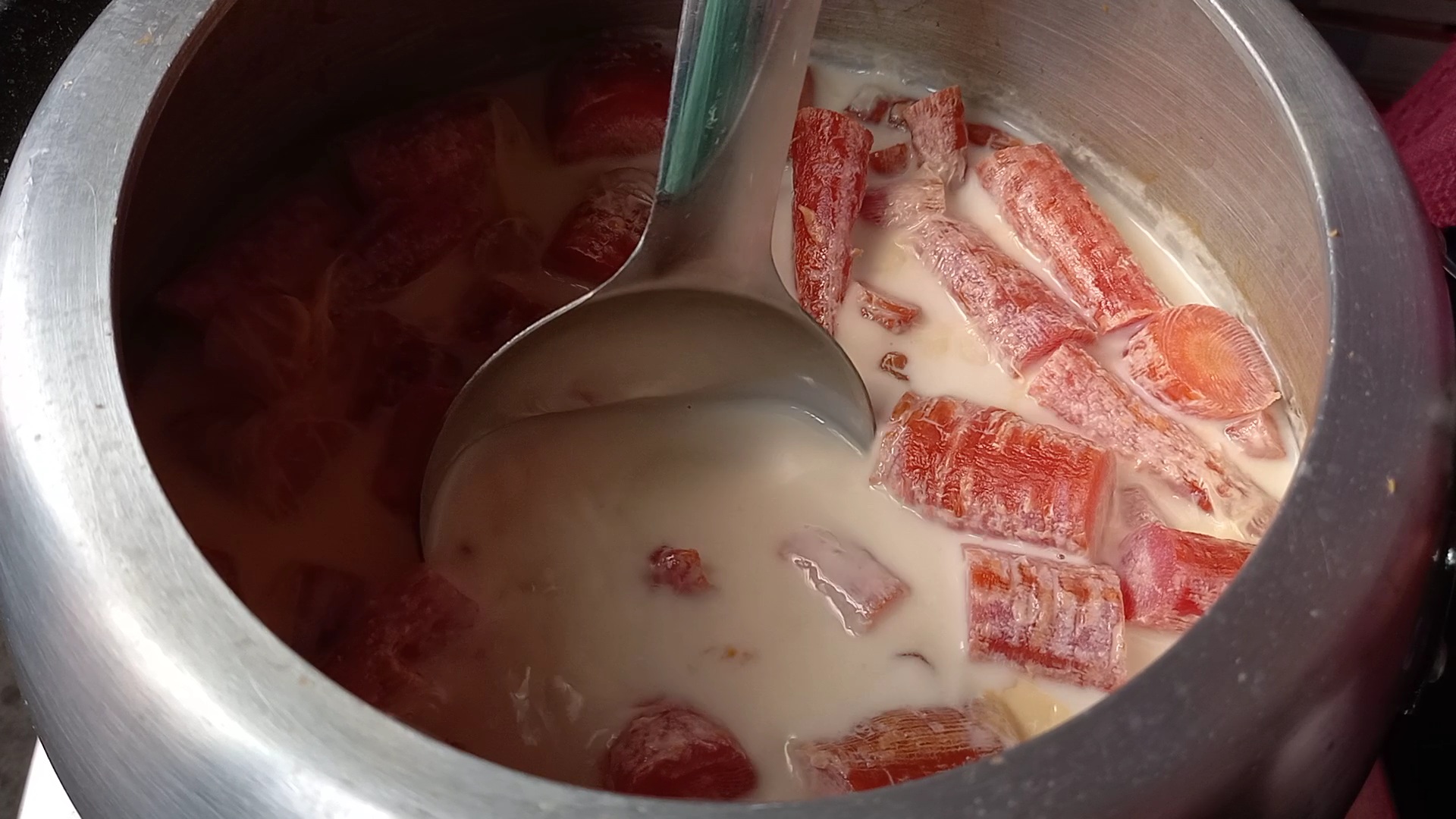 Cook them on high flame until it tuns dry.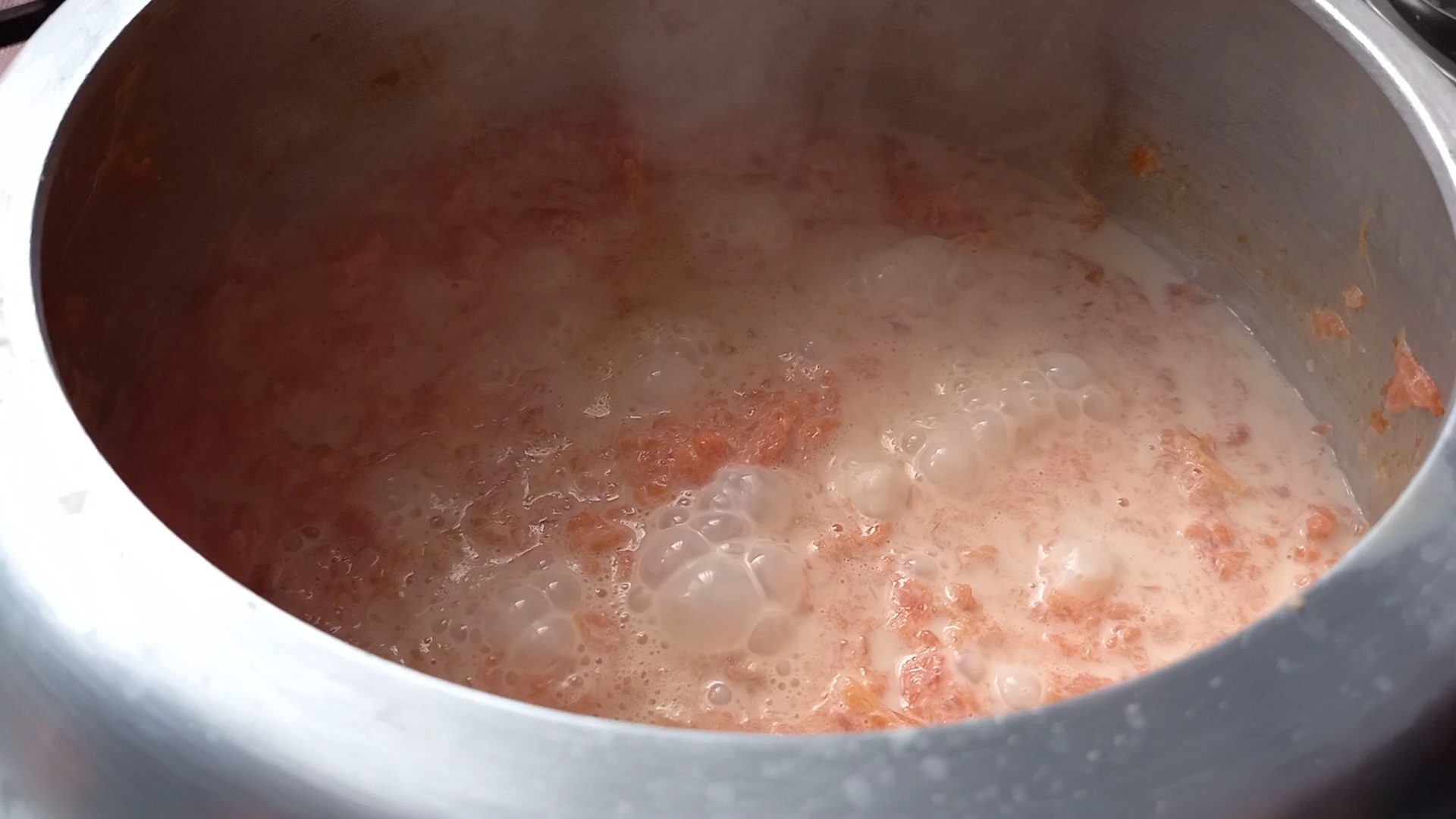 Then add sugar, cardamom, ghee.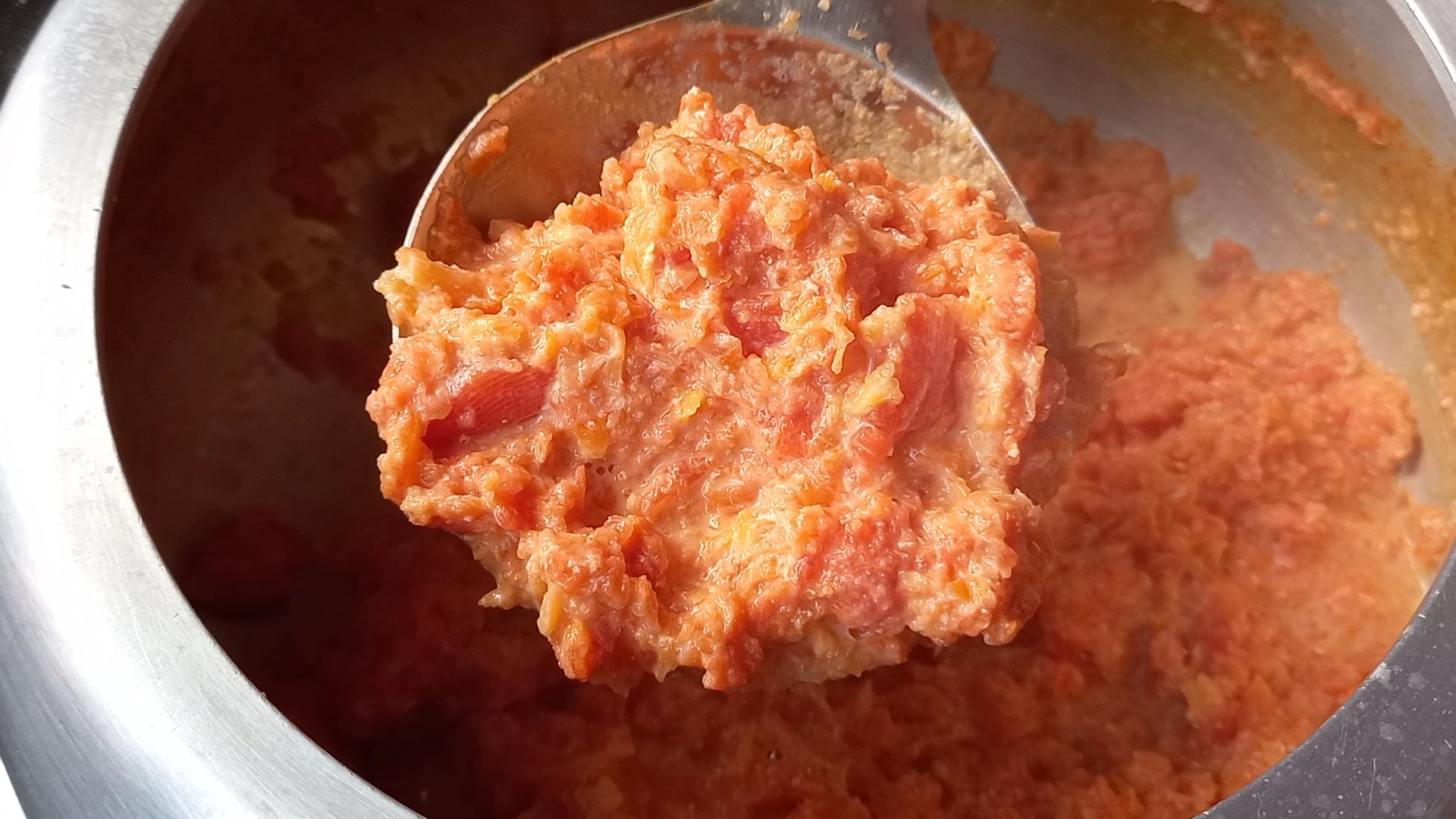 Mix well and again cook them on medium to high flame until it turns dry. If you want wet halwa then adjust the consistency as per your need.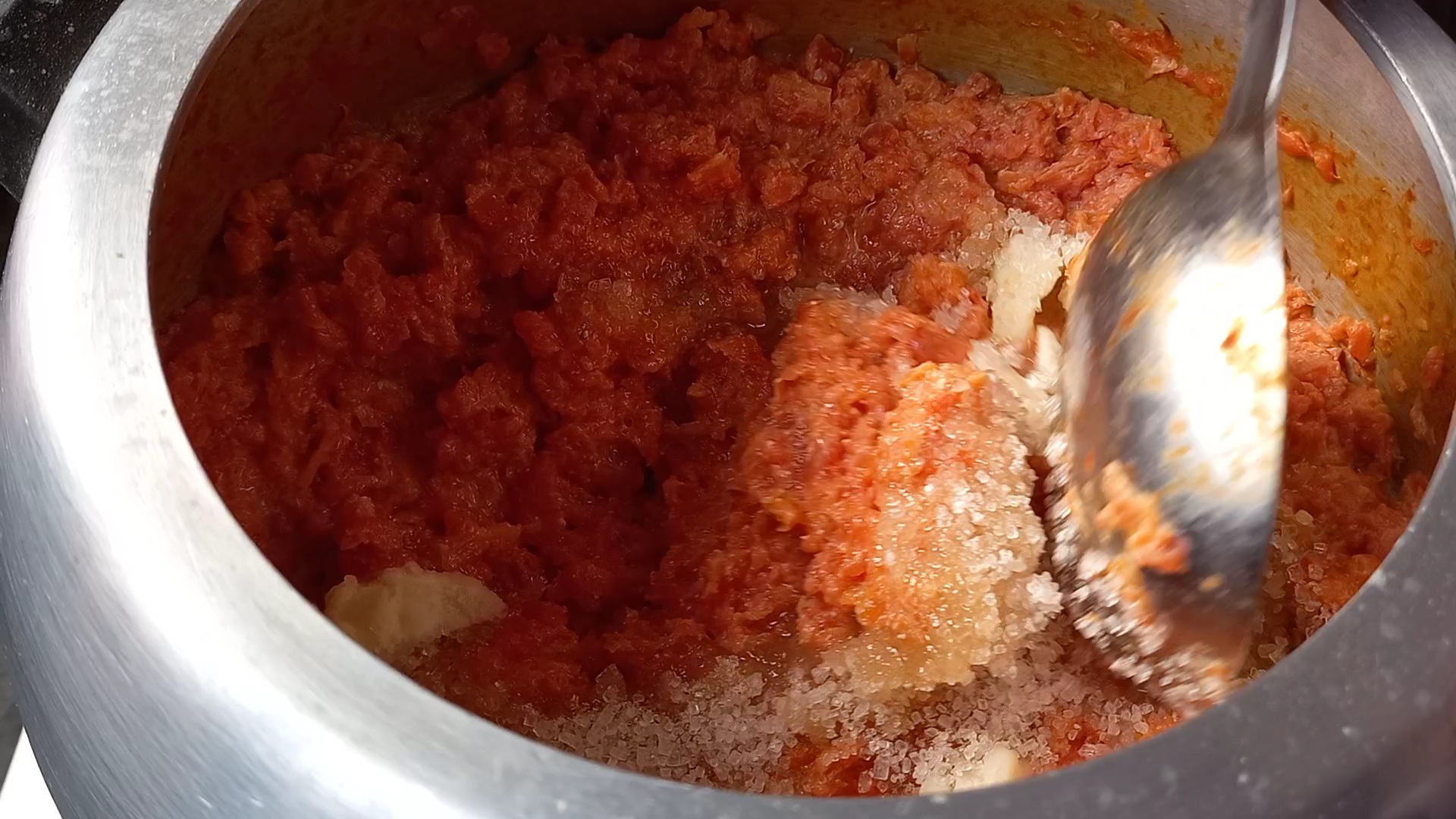 Then add chopped nuts. mix well. Turn off the heat. It is ready to serve. You can store it for at least 2 weeks in the fridge.