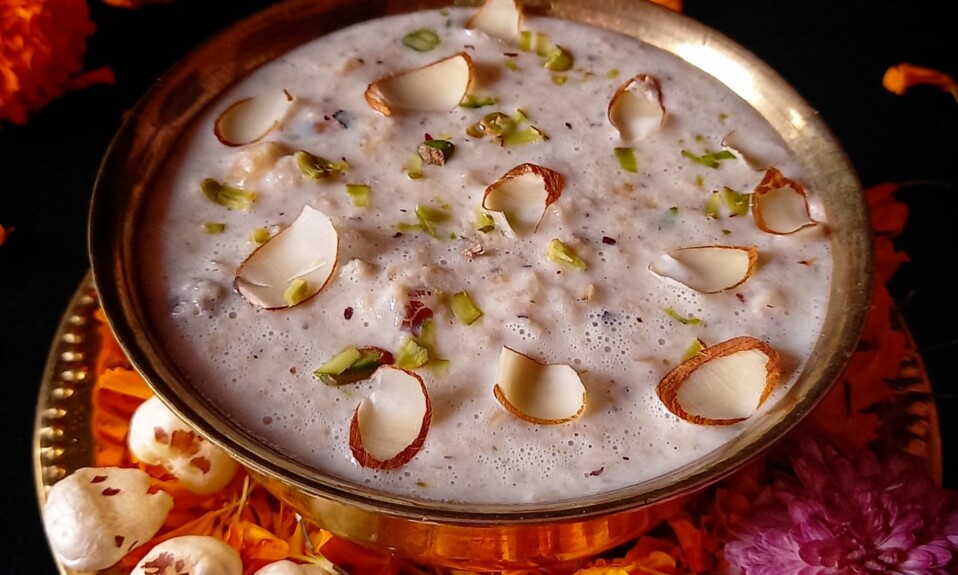 Makhana kheer | Makhane ki kheer recipe | Learn how to make makhana kheer with step-by-step photos and video. Makhana kheer (makhana ki kheer) is an Indian pudding recipe. it is made with fox nuts, milk, sugar, and some nuts. it can be served warm or chilled. The texture of this kheer is very creamy because of the crushed fox nuts. and you do not need to add any mava or condensed milk for the creamy texture.
Basically, it is made during vrat or fasting days. You can make this makhana kheer on Janmashtami or Navaratri vrat days(Indian fasting days). Makhana kheer is also knowns as makhane ki kheer, Phool makhana kheer, and fox nuts pudding. This creamy pudding is perfect to serve with your festive meals or on vrat. Because it is a very nutritious food.
Nutritional value of makhana
Makhana is also known as a superfood because it is rich in proteins and fiber.
It is low in calories.
Makhana also contains magnesium, potassium, and phosphorus.
Fox nut has great anti-aging food as they contain anti-oxidants.
It is also a great food for weight loss.
CHECK OUT THE RECIPE VIDEO
SOME OTHER RECIPES FROM THIS BLOG…
INGREDIENTS
50 to 60 grams of makhana(fox nuts)
700 ml full fat milk
3 to 4 tbsp sugar
Some chopped nuts
How to make makhana kheer?
First, take some makhana. And remove the black cells from them.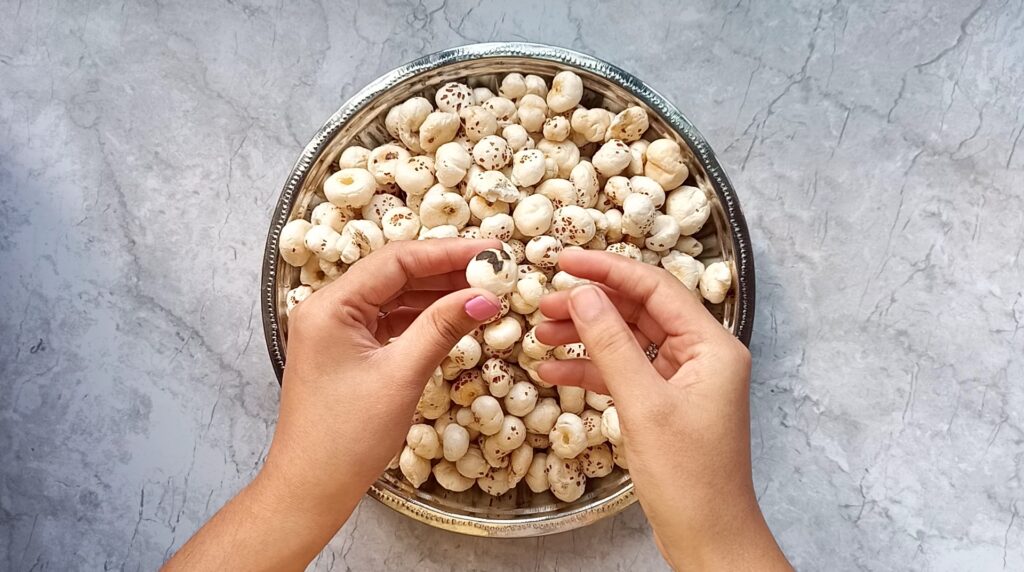 Now take a kadhai or pan, dry roast them on medium to high flame. Stir continuously. When it turns crisp, it is ready. Remove it from the heat and leave it to cool down. You can use the whole makhana for this or crushed.
Take some milk and boil them.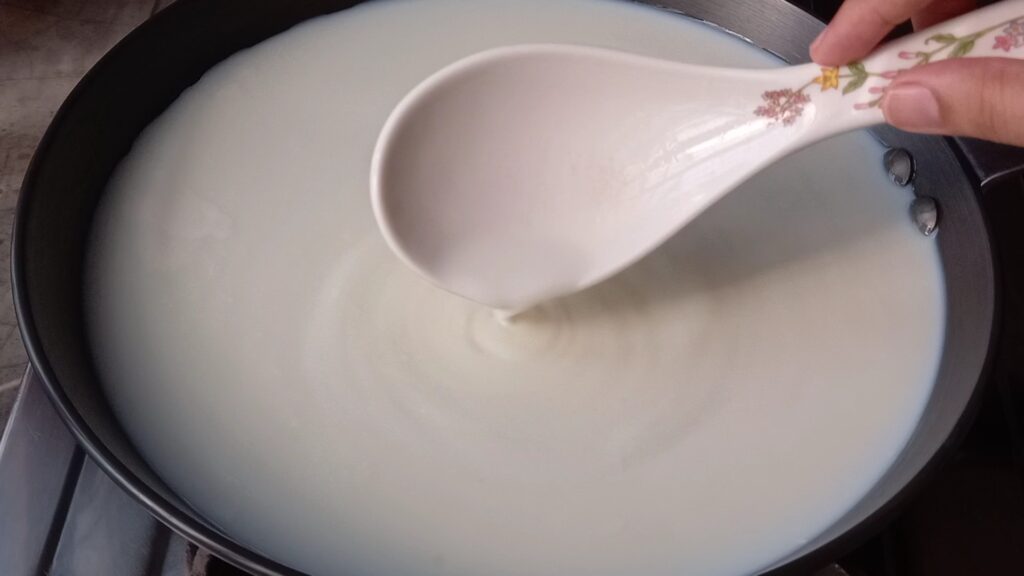 Crush the makhana, do not grind them.
Now add it to the milk. Mix well. Now cook them on medium to high flam until it turns thick.
It takes 20 to 25 minutes.
Then add sugar. Mix well. Cook it for a minute on low flame then turn off the heat. If the kheer looks too thick add more milk to adjust the consistency.
Now add some chopped nuts mix well. It is ready. Serve it warm or chilled.