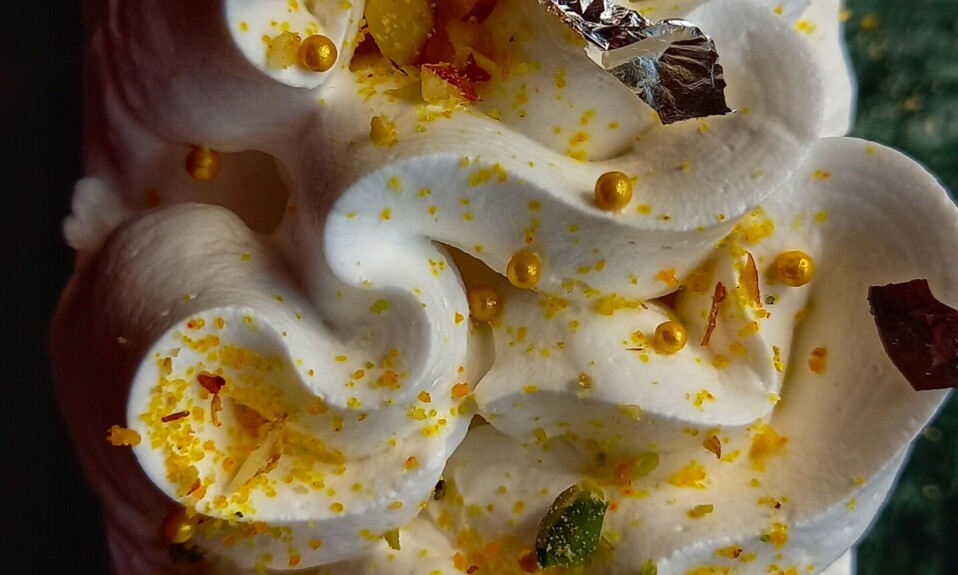 Milk Cake Pastry recipe | Diwali Special Dessert Recipe | Hello my lovely fams, so Diwali is around the corner and like always we are looking for something new recipes that we can make them for this Diwali. And I know that you are definitely searching for something different, yet you need a festive touch in it.
So here is one of my favourite dessert recipes that is something new, and yet you get the old flavours in it.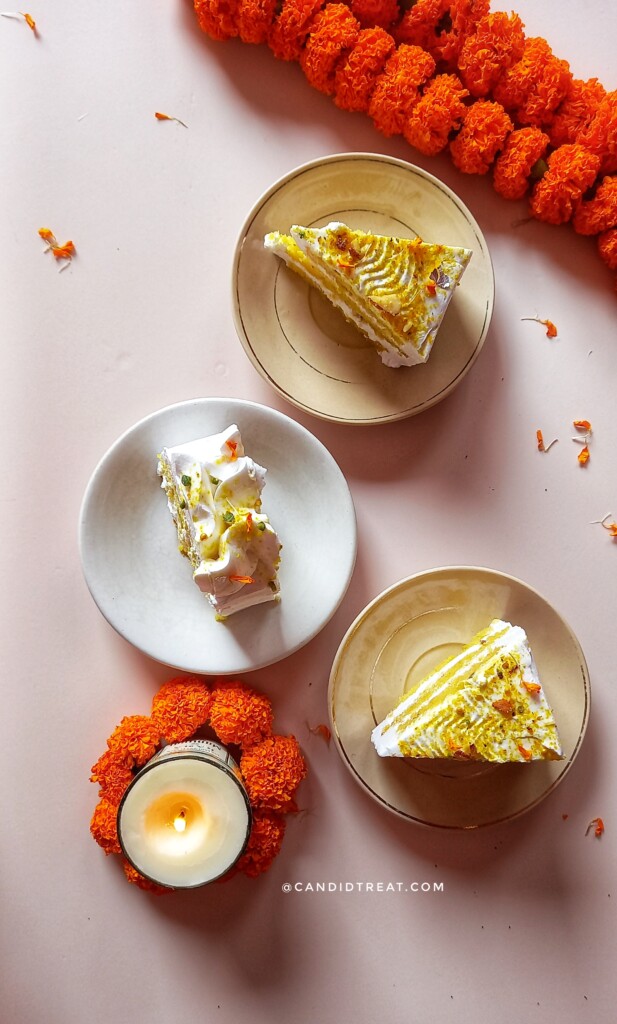 Basically, we always love our mithai and its flavours. And also we missed it in our new fusion desserts. But this milk pastry fulfils all the demands.
You will get some golden mithai flavours in this milk pastry like saffron, cardamom, almonds, pistachio, and milk.
And if you do not have the oven at your home. Do not worry ; you can still make this recipe(without using oven). So, let's make this.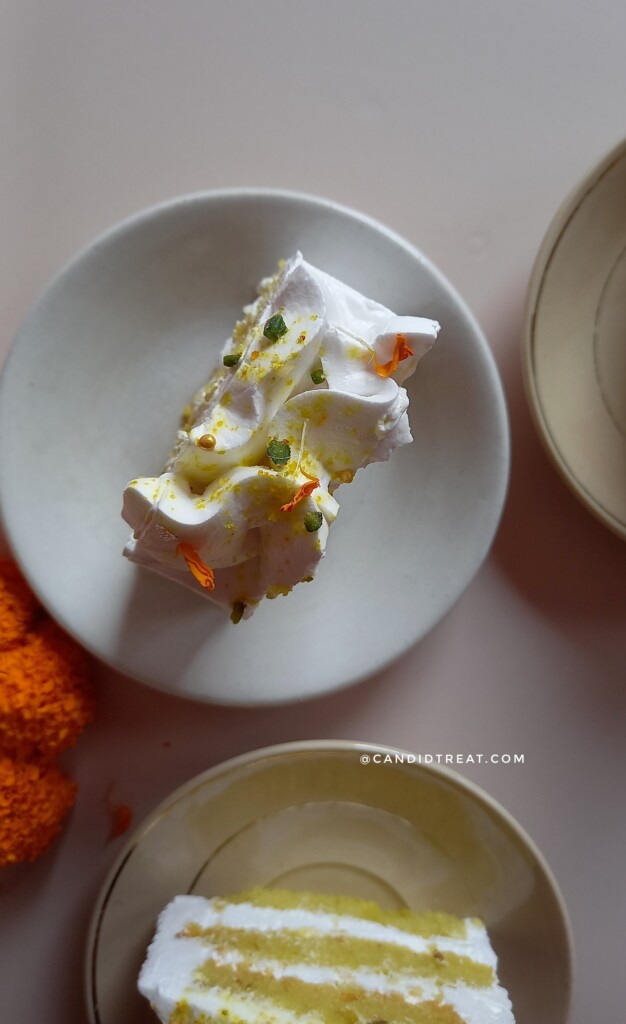 Diwali Special Recipes
Ingredients
For Cake 1 cup of powdered sugar (use a medium size cup for measuring)
1 cup of fresh curd
1 tsp vanilla
a pinch of salt
half a cup of refined oil
2 tsp of baking powder
1 tsp of baking soda
3 to 4 tbsp dhoodh masala(milk powder, almonds,pistachio, cashew, 1 tsp cardamom powder, saffron)
2 and a half cup of refined flour
1 cup of milk
whipped cream
Masala milk( milk powder, cardamom powder, almonds, cashews, saffron)
RECIPE VIDEO
Method
Take a bowl. Add powdered sugar and curd. Add some vanilla and whisk it well. Then, add oil and mix well. The batter should be mixed well.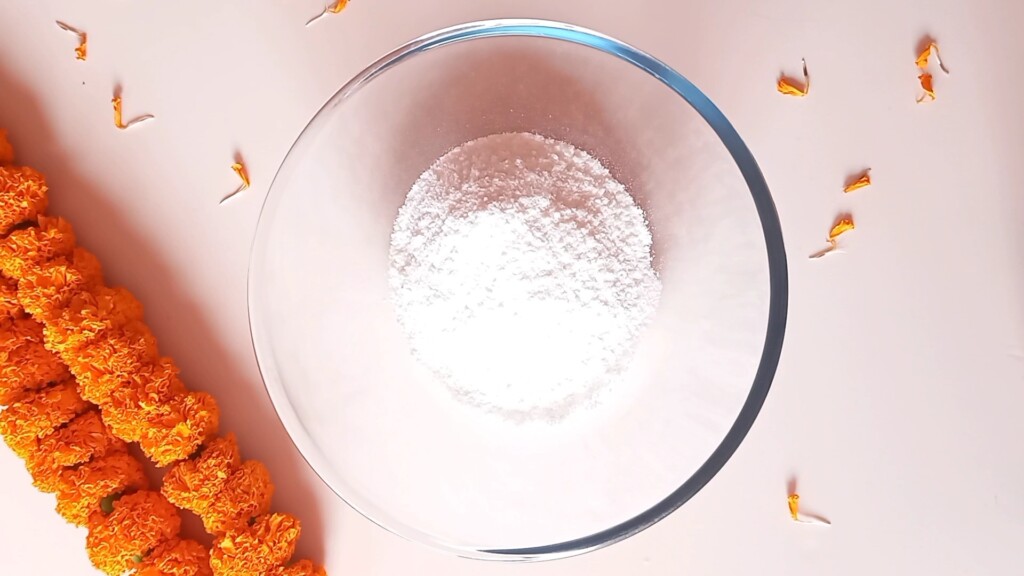 Then add salt, baking powder, baking soda, and dhoodh masala.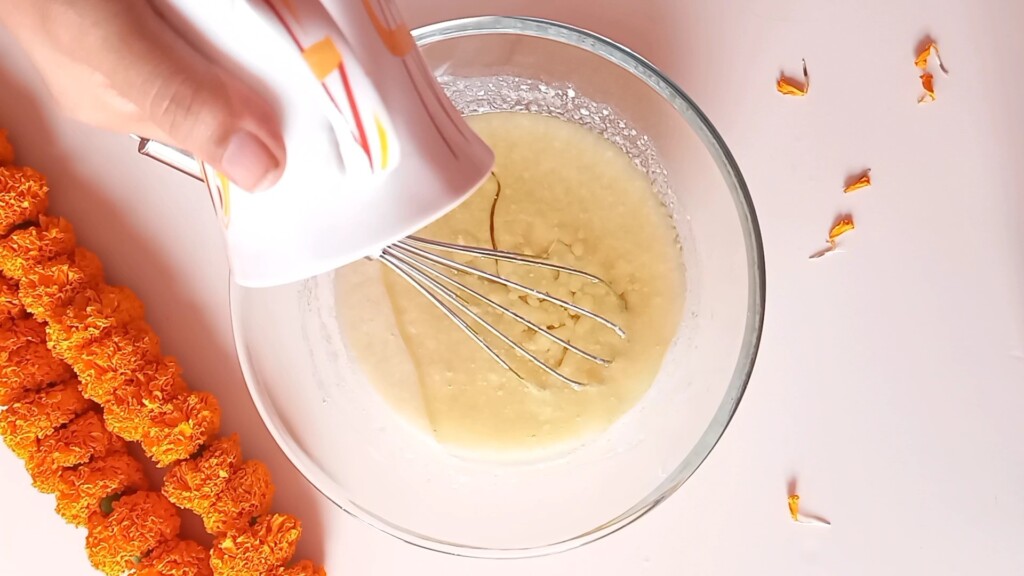 Add flour in batches. Mix well. Then, add milk and make a smooth batter.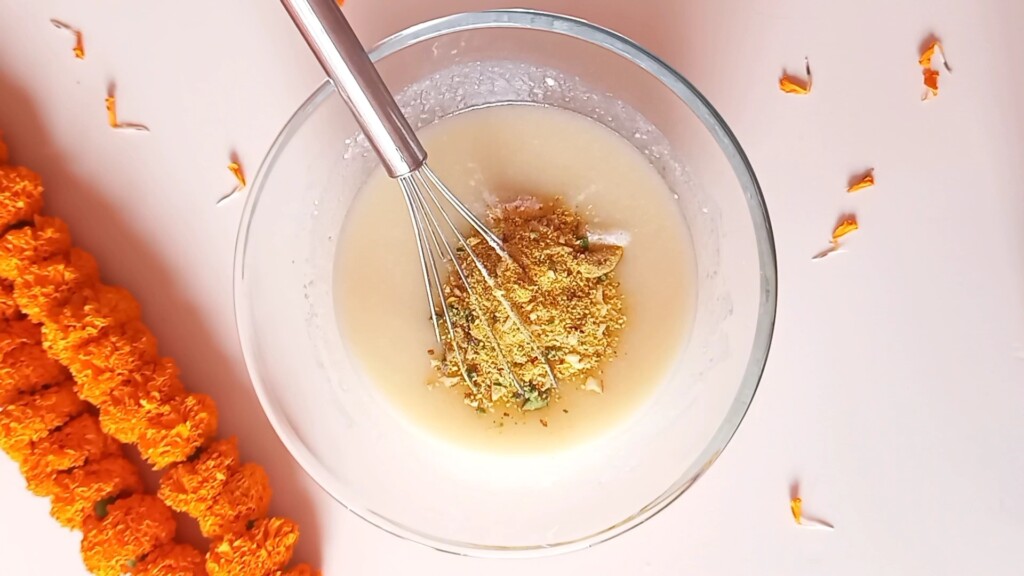 And the batter should be in flowing consistency. Now, take a greased cake pan. Pour the batter. Now, you have to preheat the oven for 10 minutes, then bake the cake for 40 to 45 minutes. If you do not have the oven, watch this video for more details. You can bake the cake without oven.No Oven Chocolate Sponge Cake | Cotton Cake Recipe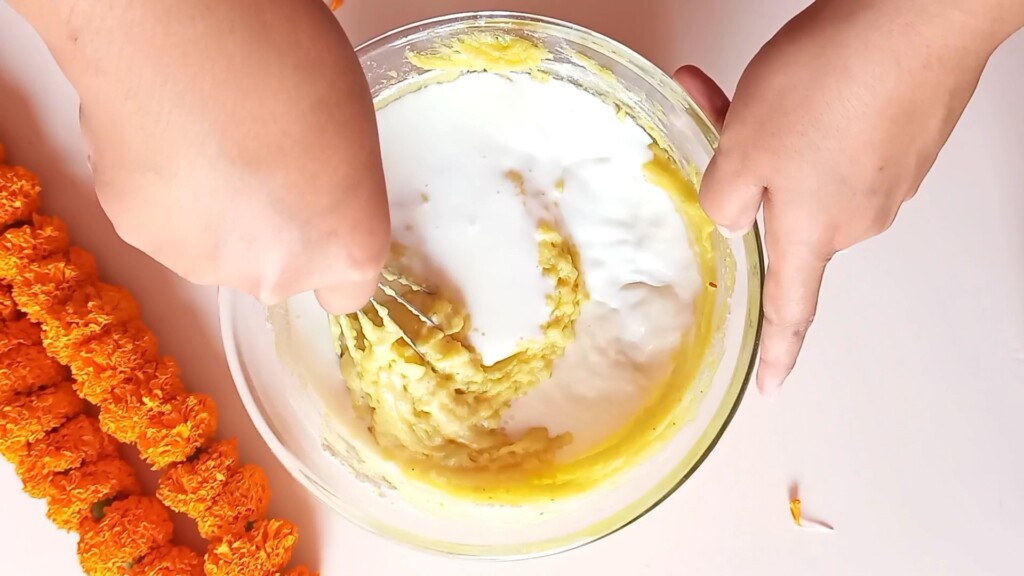 Allow the cake to cool down completely. Cut them in three layers.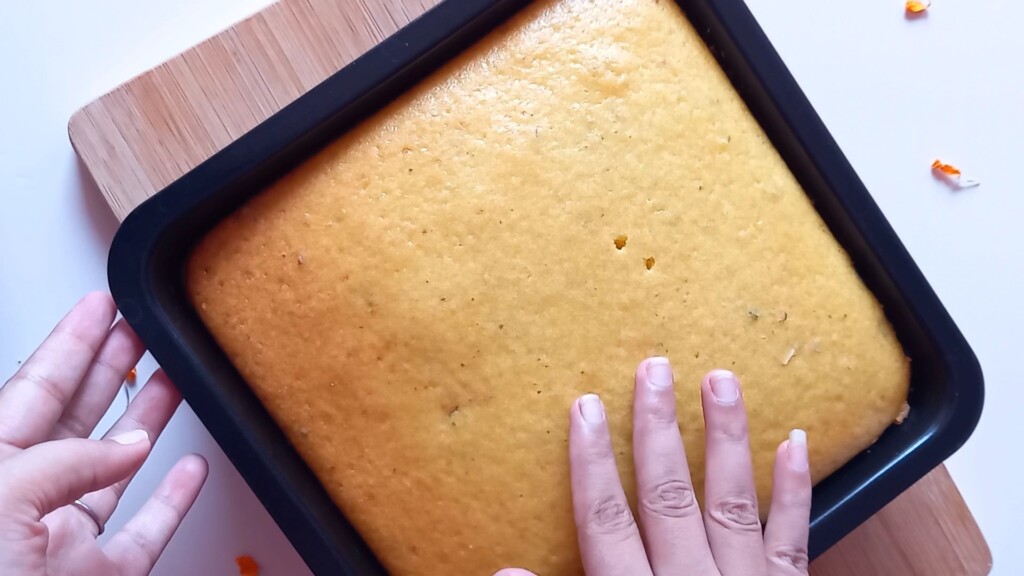 Now, you have to prepare a milk mixture. For this you need 300 ml milk. Add 2 tbsp sugar, 1 tsp cardamom, 2 to 3 tbsp milk powder, saffron, almonds, cashews, and pistachio (crushed). Boil the mix for 3 to 4 minutes on high flame. Then, allow it to cool down. Masala milk is ready.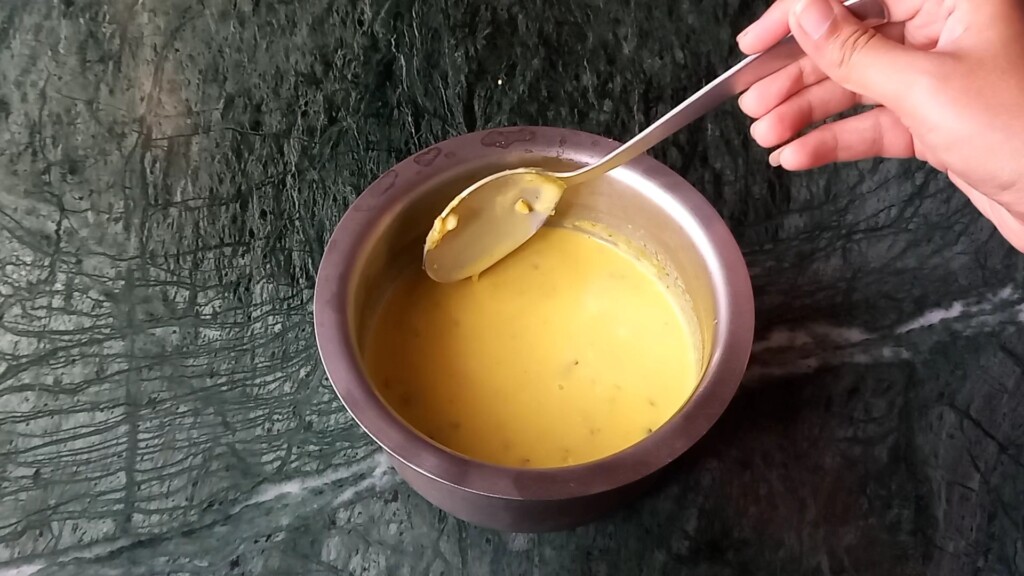 Soak the cake layers with Masala milk and frsot it with whiped cream. Cut them into small pastry pieces.
Top these pastries with golden pearls, almonds, pistachio, and saffron. Milk Pastry is ready to eat. Make this and enjoy.