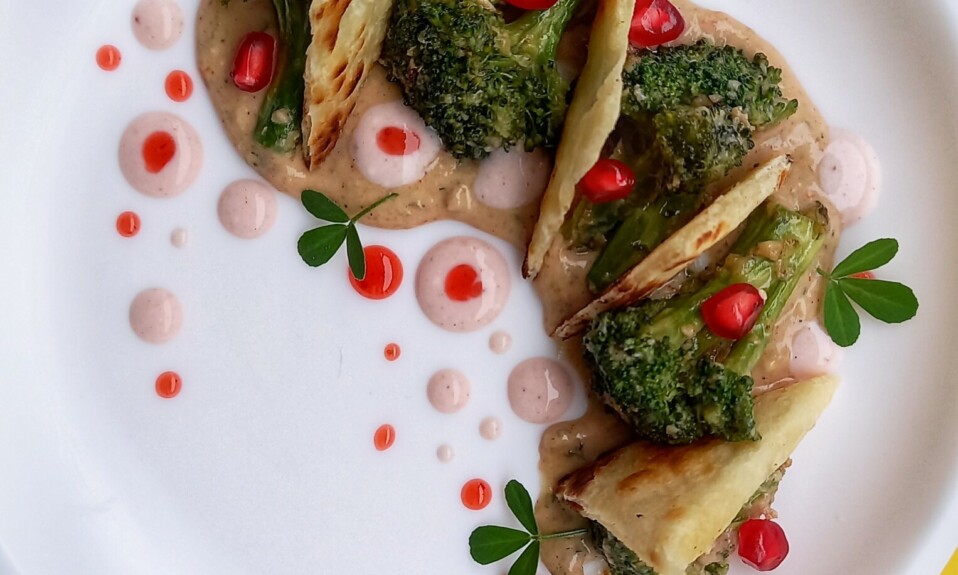 Stir fry Broccoli with cashew sauce | New brocoli Recipe | Valentine's Day special dish | Want to impress someone on this valentines Day. Why do we always go for desserts? Let's make something savoury, which is really delicious and super easy to make.
You can plate this dessert in a trendy way and impress your valentine. And I must say, they will love this dish and presentation as well. Because we send a lot of money in a restaurant to eat a well presented dish but now you can catch that eye catching plating and flavour at home.
Check out the video on the YouTube channel, and do subscribe if you love.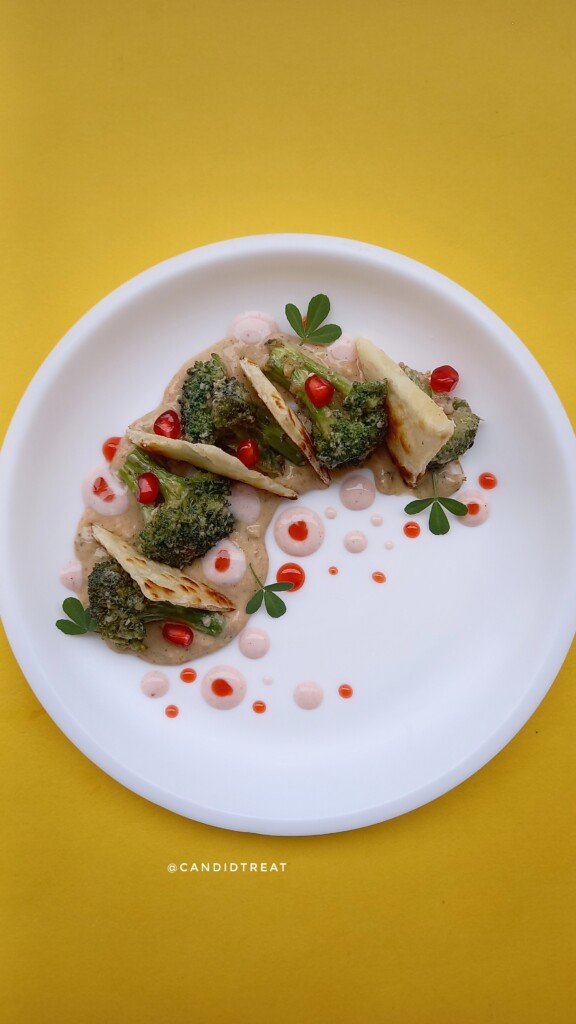 Valentine's Day Special Recipes
RECIPE VIDEO
INGREDIENTS
1 broccoli
hot water
12 to 15 cashews
6 to 7 garlic
2 green cardamom
3 cloves
5 to 6 black pepper
Salt as per your taste
curd 4 to 5 tbsp
1 tbsp dry fenugreek leaves
1/2 tsp cumin powder
1/2 tsp garam masala powder
3 to 4 tbsp cheese
1 tbsp red chili powder
Milk 100 to 150 ml
3 to 4 tbsp butter
for garnishing (naan, curd mixed with strawberry puree, pomegranate pearls, coriander leaves)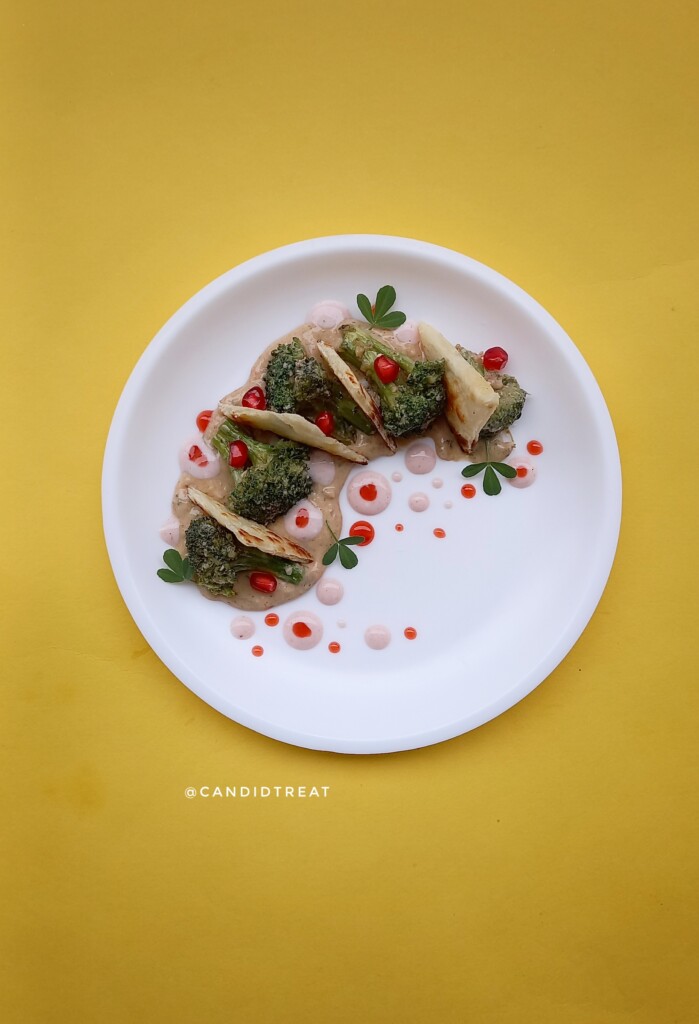 Stir fry broccoli with sauce recipe
Take a bowl, add cashew, garlic, cardamom, cloves, black pepper, and hot water. Soak it for 10 minutes. After that, you have to grind this in a puree.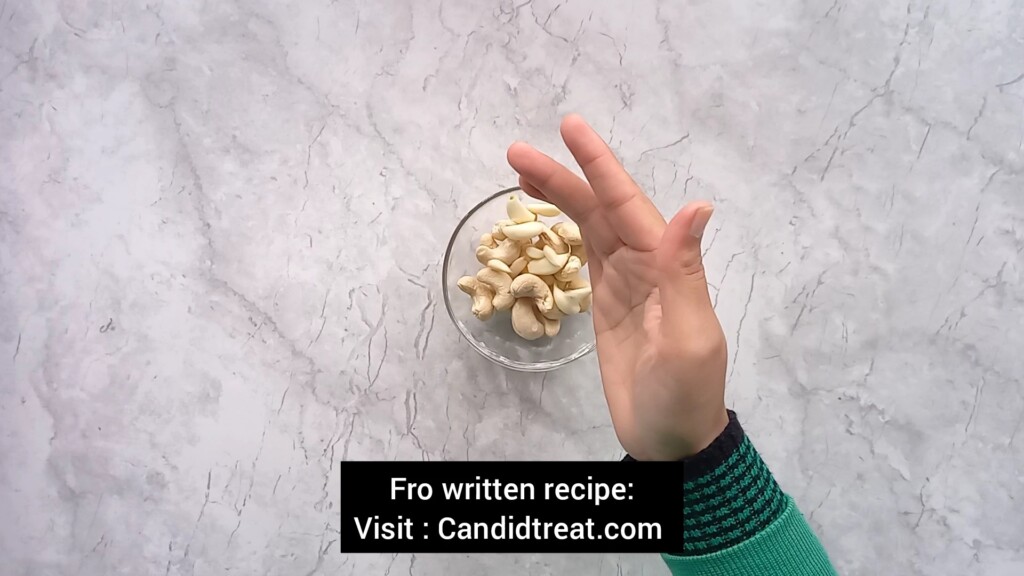 Now, take some broccoli and chop them into medium-sized pieces. Add salt and hot water. Cover it and leave it for 4 to 5 minutes. Or you can also cook them in boiling water for 3 to 4 minutes. Then remove it from water.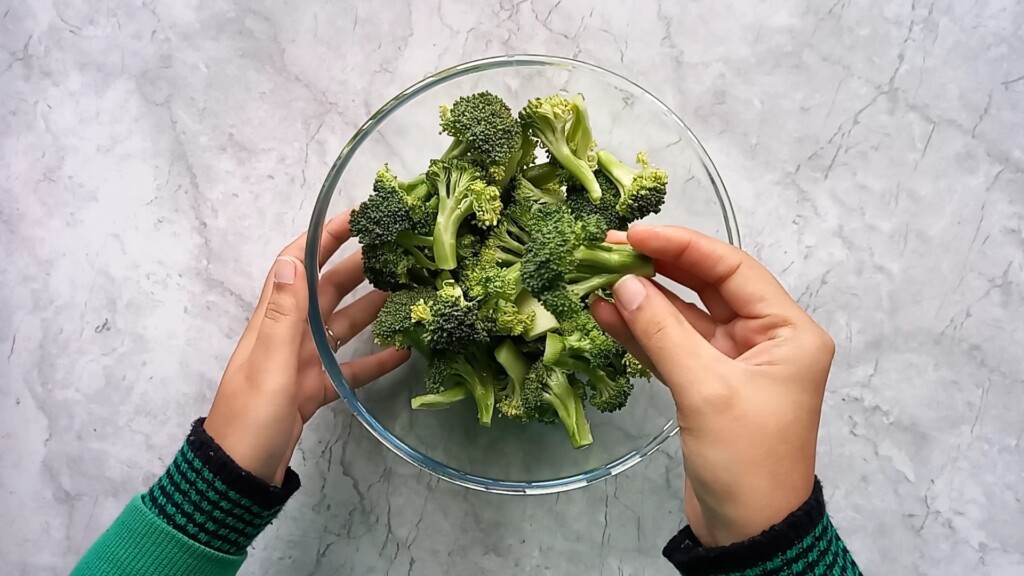 Now take a bowl, add cashew paste(grind the soaked cashew and masala and use),curd, cheese, salt, cumin powder, garam masala powder, Fenugreek leaves, and red chilli powder. Mix well. Them marinate the broccoli.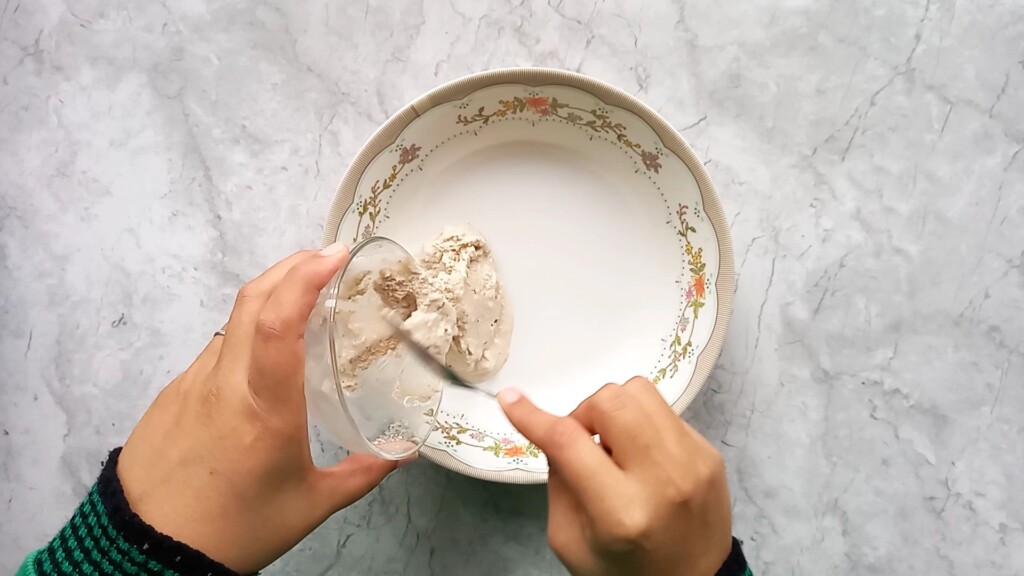 Now, take a pan. Heat some butter and cook the marinated broccoli on high to medium flame. Do not over it. It takes a maximum of 15 to 17 minutes.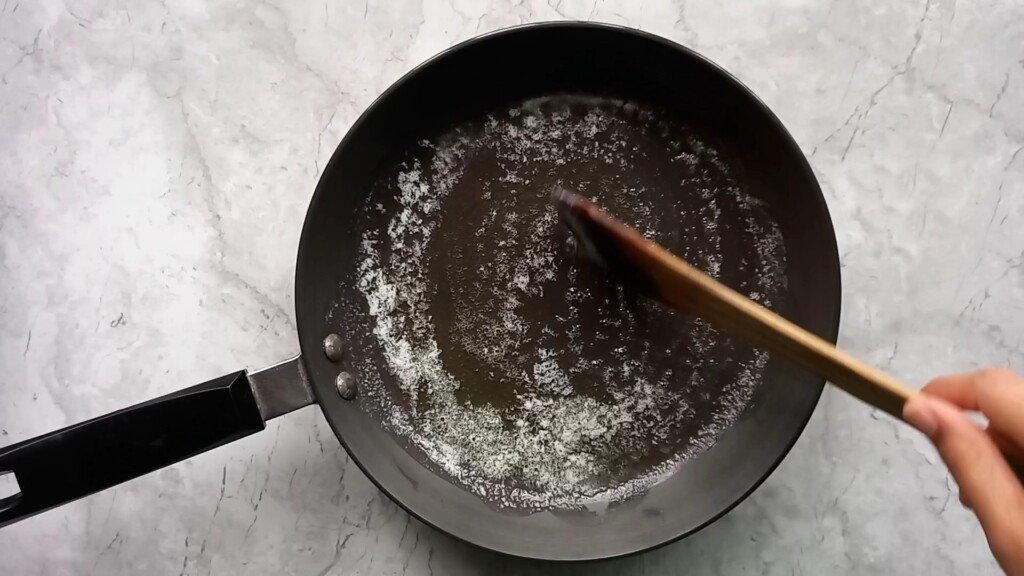 Then remove it from the pan and add the leftover sauce. Cook it for 2 to 3 minutes. After that, add milk and mix well. Again, cook the sauce for 5 to 7 minutes. That's it. It is ready to serve.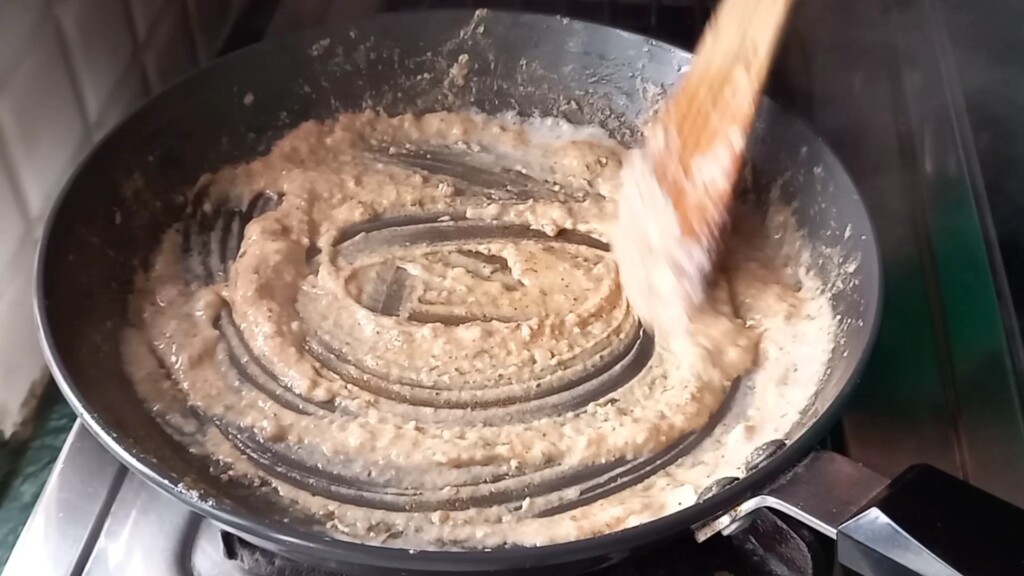 Take a plate. Add some cashew sauce, stir-fried broccoli, and naan pieces. Here, you can check out the naan recipe(Tandoori Butter Naan | How to make butter naan). Add a few drops of curd, or you can say raita(here, I mix the curd with some strawberry. You can also use any raita.) Or you can also use your creativity to plate this dish.