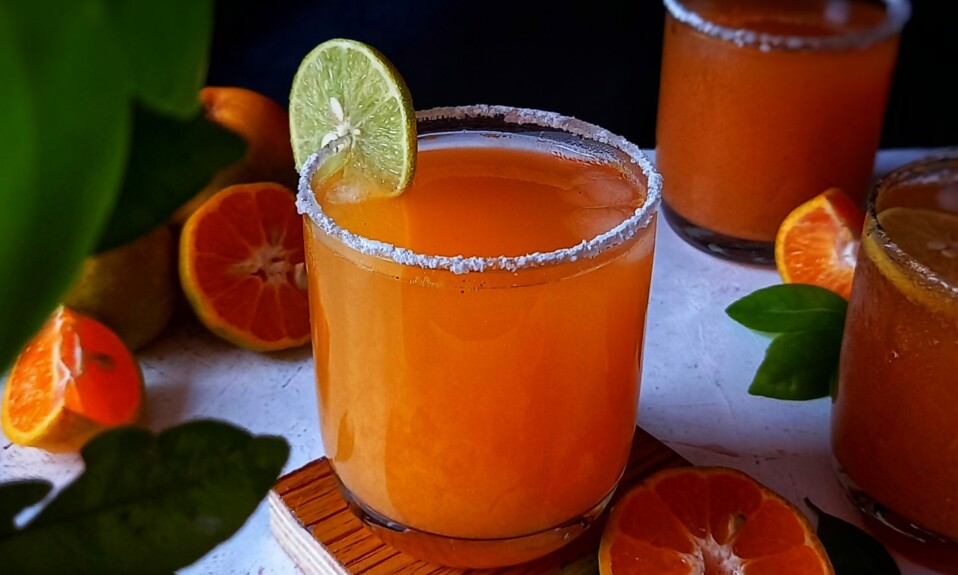 Orange ginger masala lemonade | Orange lemonade recipe | Learn how to make orange ginger lemonade with step-by-step photos and video. Try this super amazing and refreshing orange lemonade with a hit of ginger and masala. summer is a bit early this time and Ramadan month is also going on, so I think this is the best time and way to beat the heat. It is also very simple to make and you get some health benefits also like vitamin C from the orange and lemon.
Try some other summer drinks recipe from this blog…
INGREDIENTS
300 ml fresh orange juice
2 to 3 tbsp lemon juice
½ tbsp grated ginger
4 to 5 tbsp sugar/honey
½ tsp black salt
½ tsp roasted cumin powder
Some ice cubes
Chilled water/soda
How to make orange ginger syrup ?
First, take some fresh orange juice.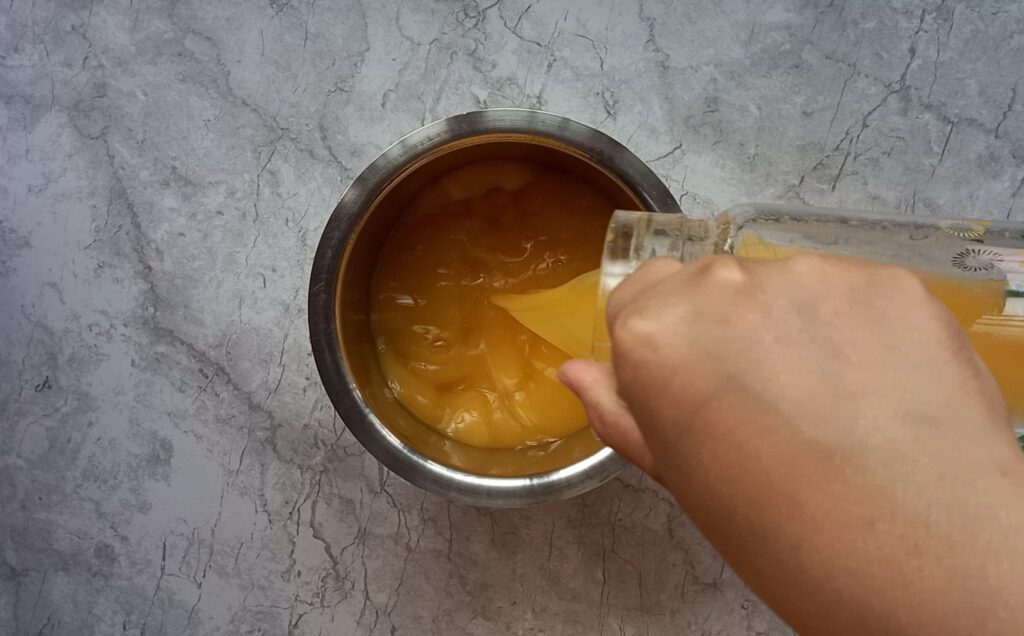 Add lemon juice.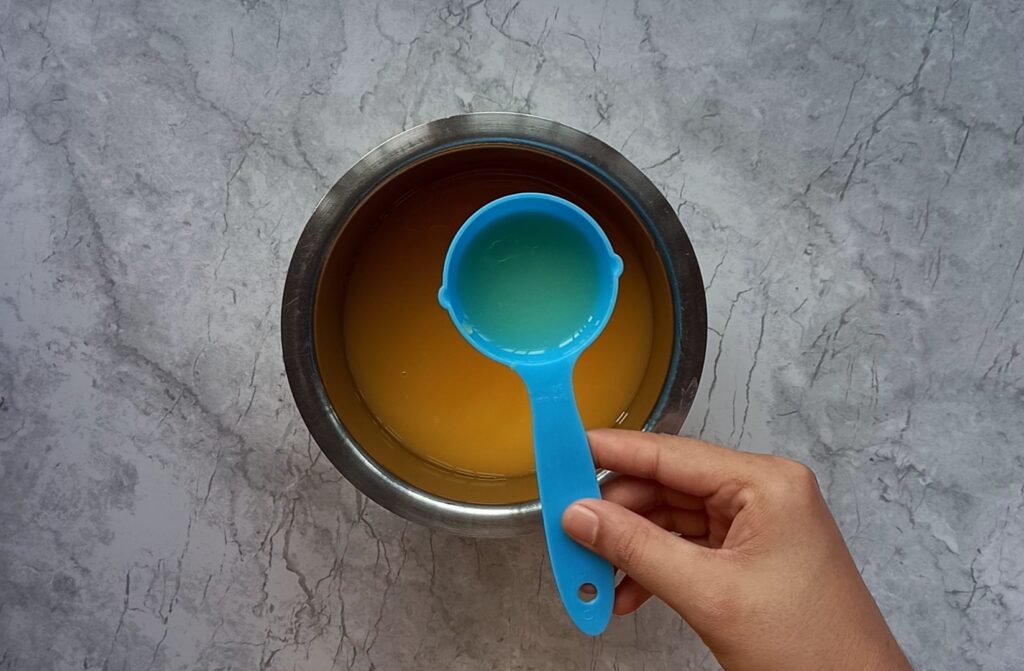 Then add sugar. If you do not want to use sugar then add honey. But if you are using honey do not cook the syrup, just mix them well and it's done.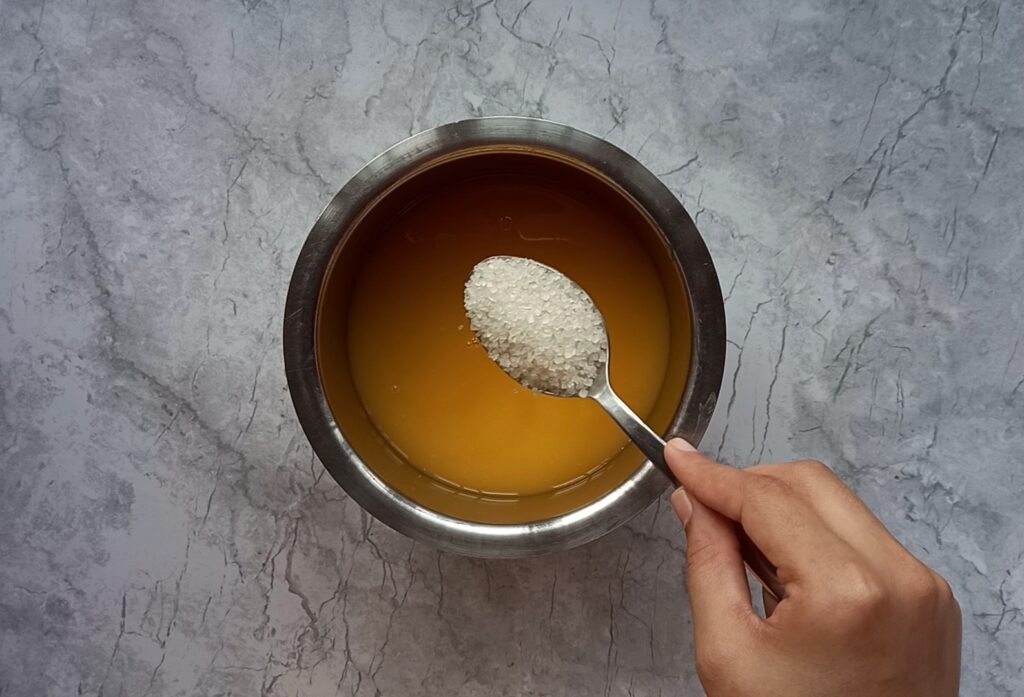 Add ginger.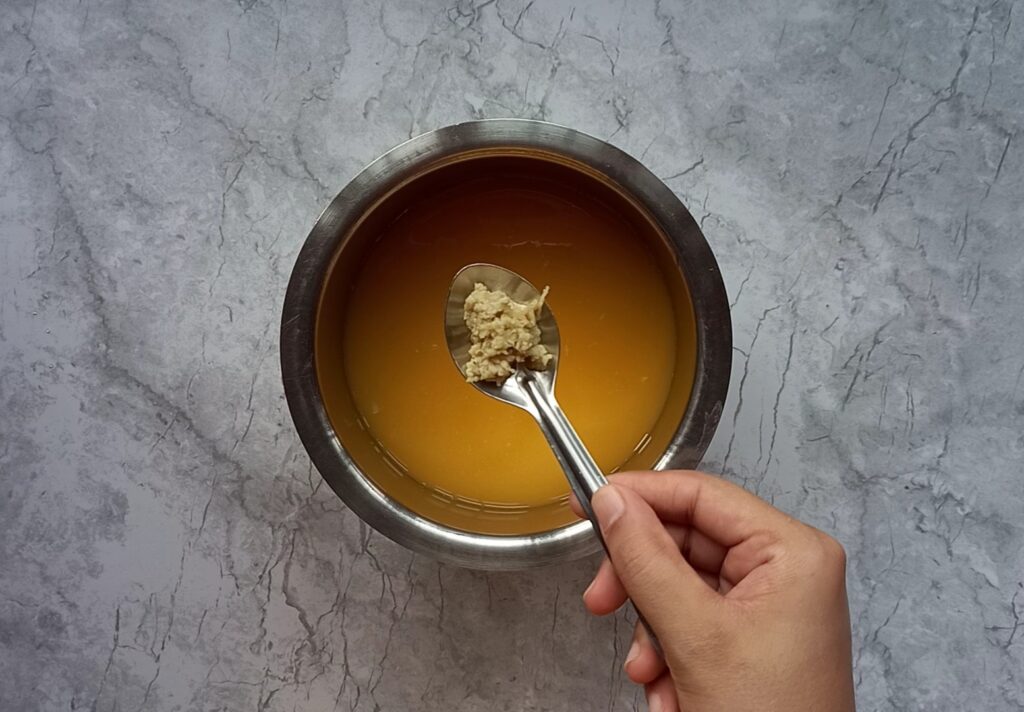 Now cook the syrup on medium flame until the sugar dissolve.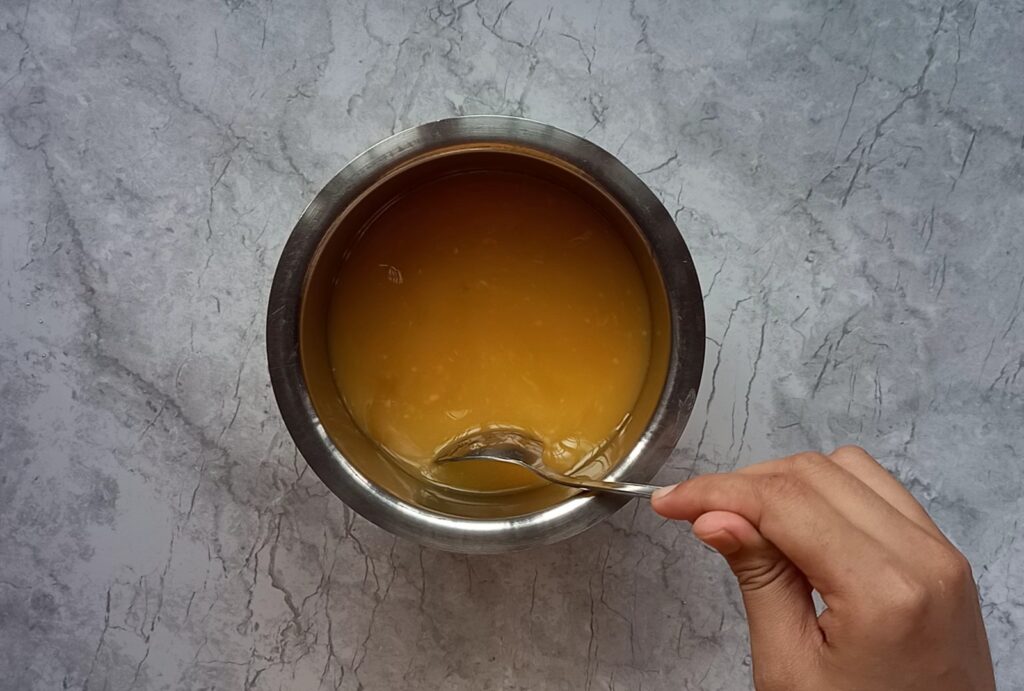 Do not cook the syrup for a longer time. After that turn off the heat and leave it to cool down. You can store this syrup for 2 to 3 days in the fridge. So you can make a big batch of this oranger ginger syrup.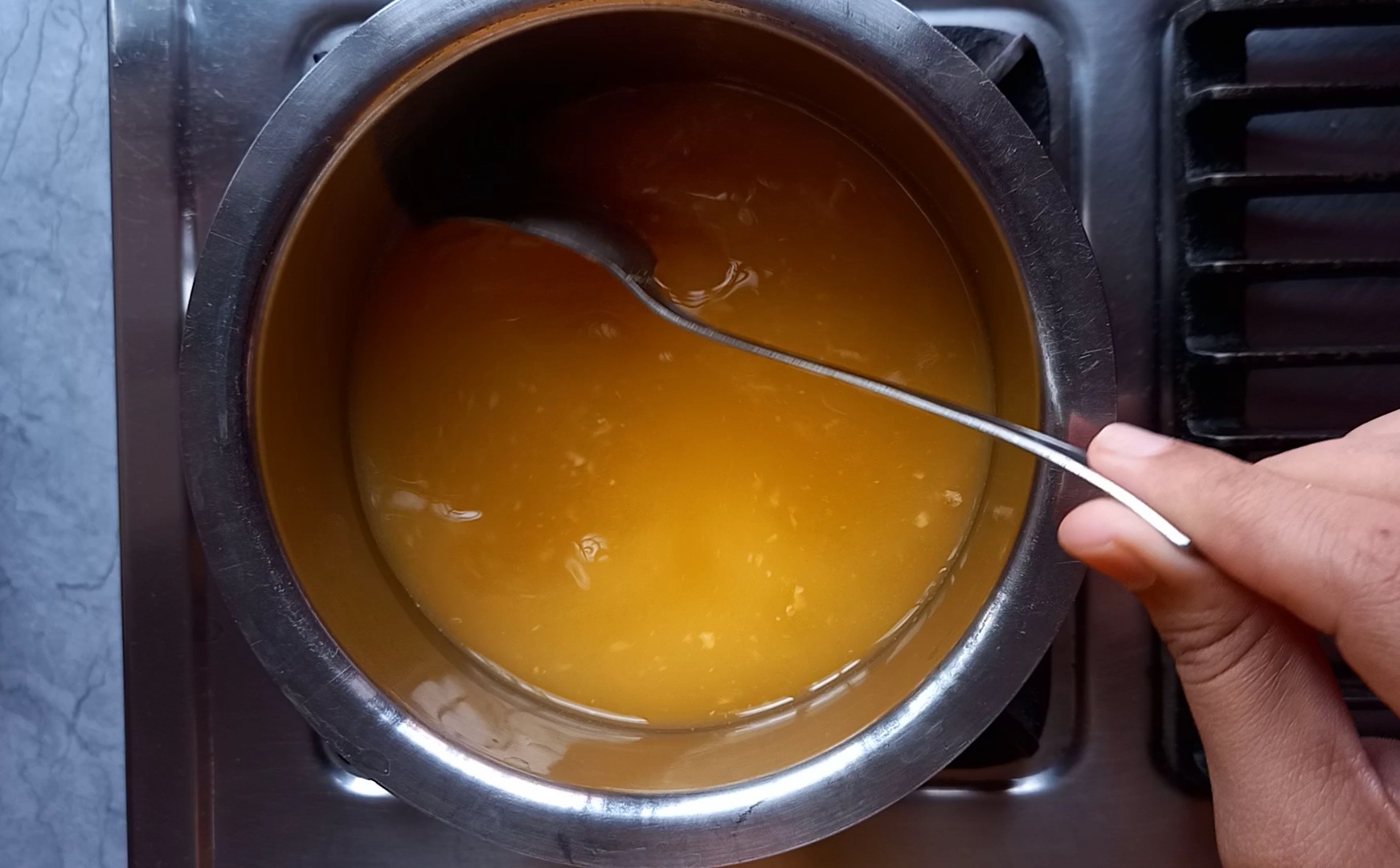 Now take a glass. Add ice cubes.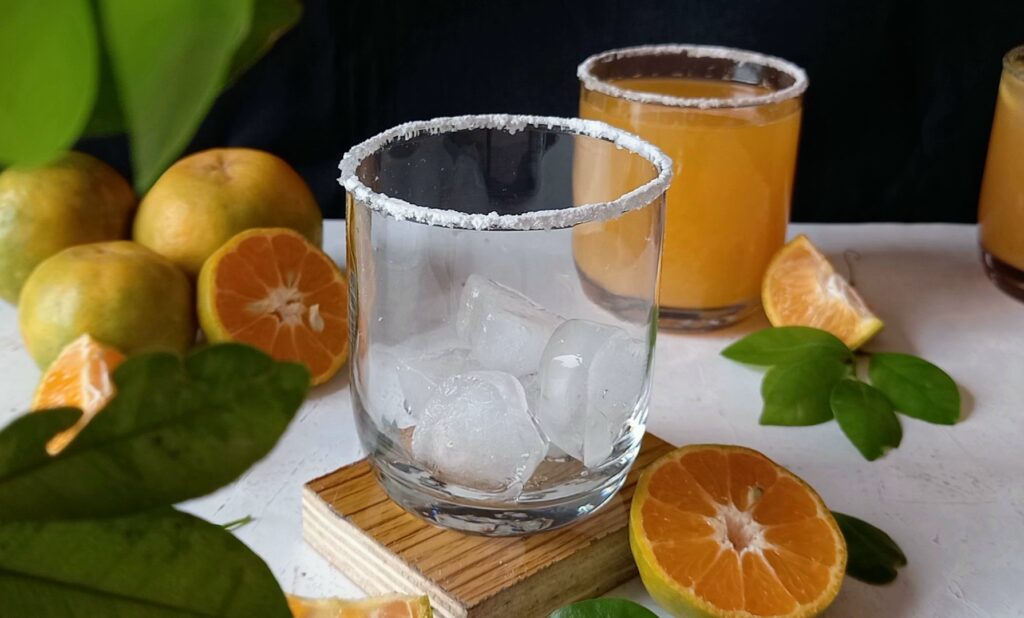 Add black salt.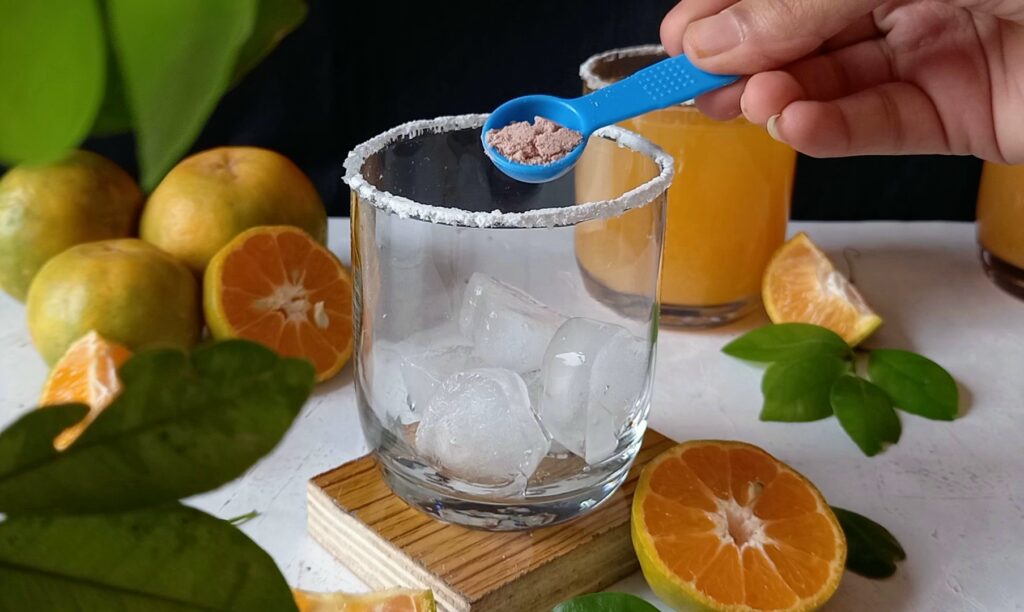 Add cumin powder.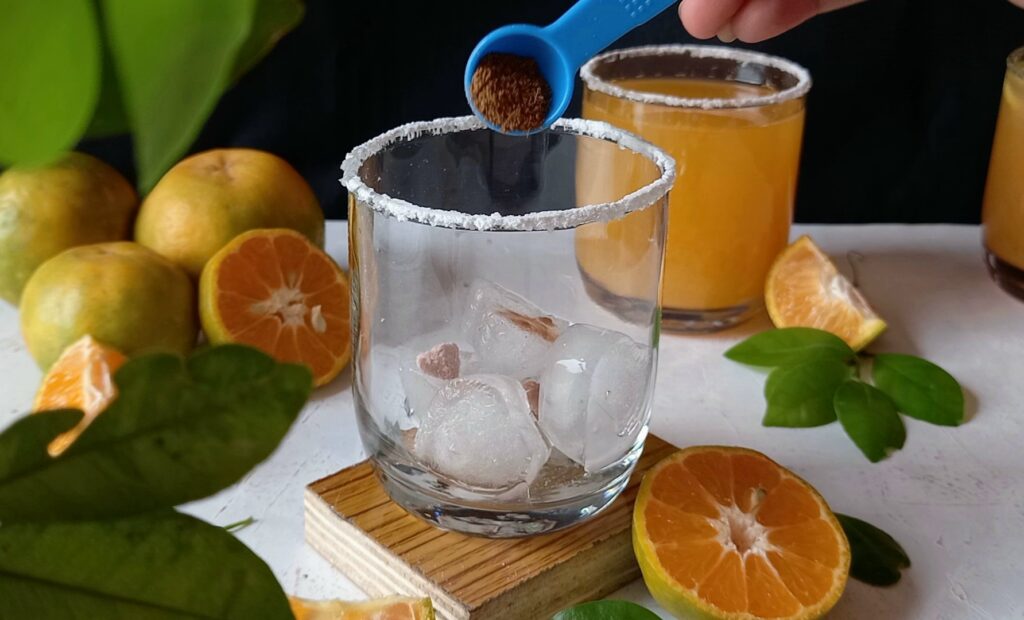 Then add water. Here you can also use soda water in place of plain water.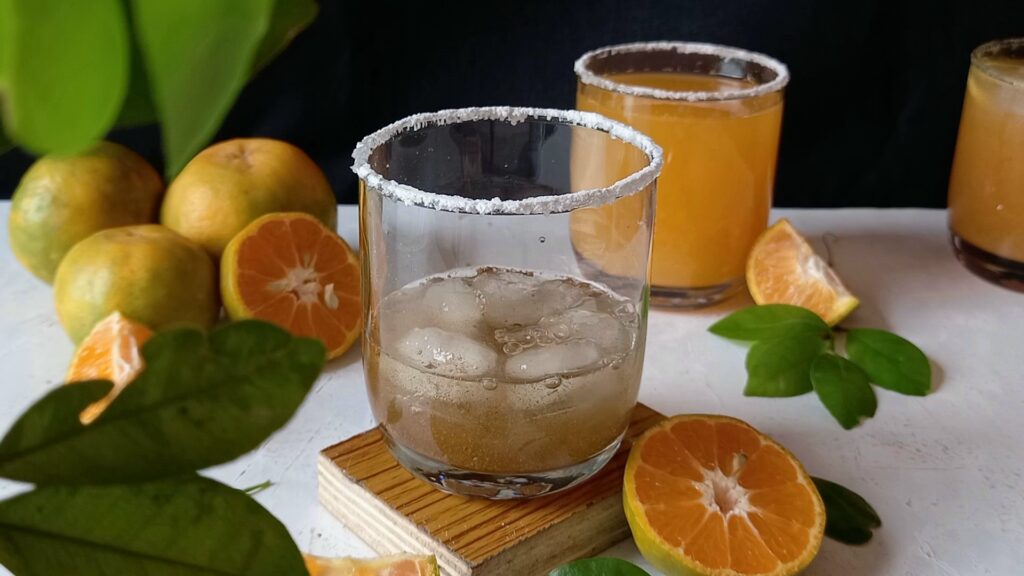 Now add orange ginger syrup. Orange ginger masala lemonade is ready.