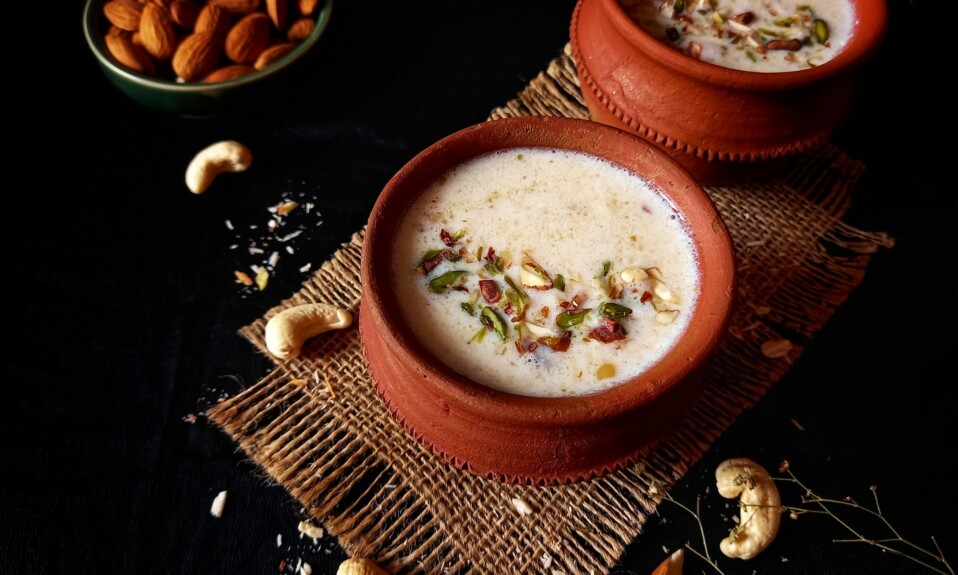 Makuti recipe | Bihar special kheer recipe | Learn how to make this delicious Makuti kheer with step-by-step photos and video. Makuti is a special Bihari sweet dish made with rice, moong dal, milk, mawa, sugar, and cardamom. Kheer is the term that refers to Indian pudding. And this is also a kheer recipe. Makuti is mostly made at the wedding feast in Bihar. It tastes delicious with a unique aroma of roasted nuts with some ghee.
So you can also make this super easy and delicious Makuti for get together or any small house party. For making this kheer, you need some soaked rice, moong dal, sugar, milk, mawa, cardamom, and some roasted nuts. for roasting the nuts always use ghee, because it gives an amazing flavor to this kheer. Here we are using milk and mawa. If you do not want to use mawa then take some more milk and reduce it to half then add other ingredients.
Do check some other delicious kheer recipes too…
INGREDIENTS
3 to 4 tbsp rice(1/3rd small bowl)
6 to 7 tbsp moong dal(1/2 bowl dal)
With the same bowl(1 and a half bowl water)
800 ml milk
3 to 4 tbsp sugar
½ tsp cardamom powder
3 to 4 tbsp mawa
Some chopped nuts
2 tbsp ghee
How to make makuti?
First, take some rice and dal.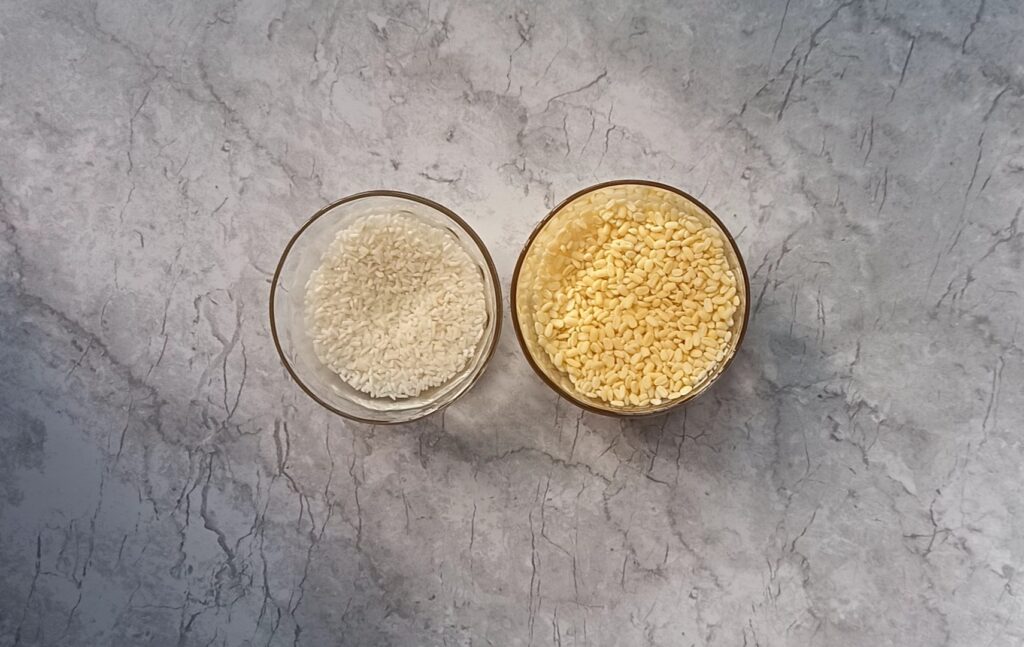 Soak them for 30 minutes.
Now take a pressure cooker. Add rice and dal. Then add one and half small bowls of water. Pressure cook it for 3 to 4 whistles on high flame. Then leave it to release the pressure.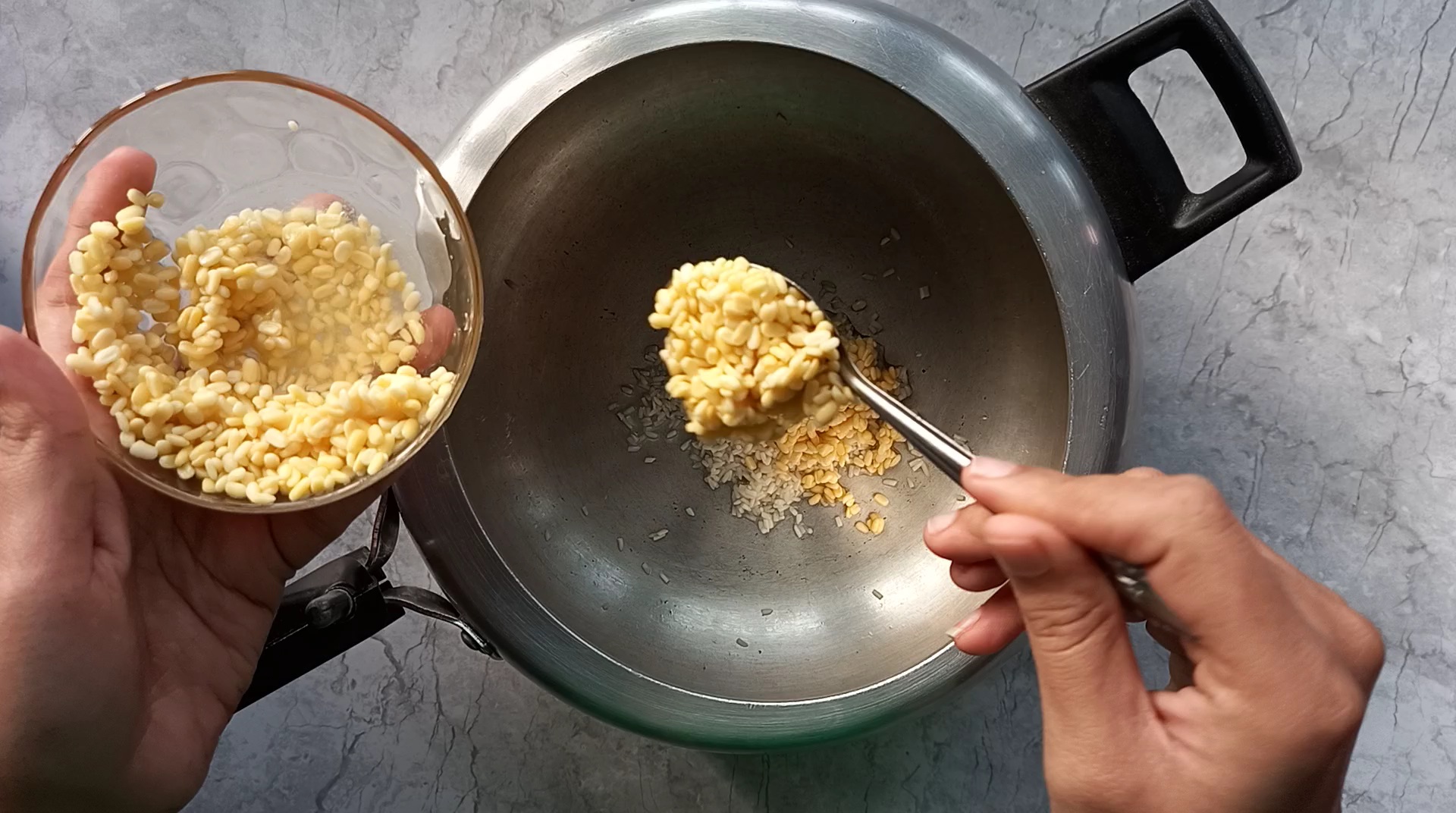 Now boil some milk for 20 to 25 minutes on medium to high flame.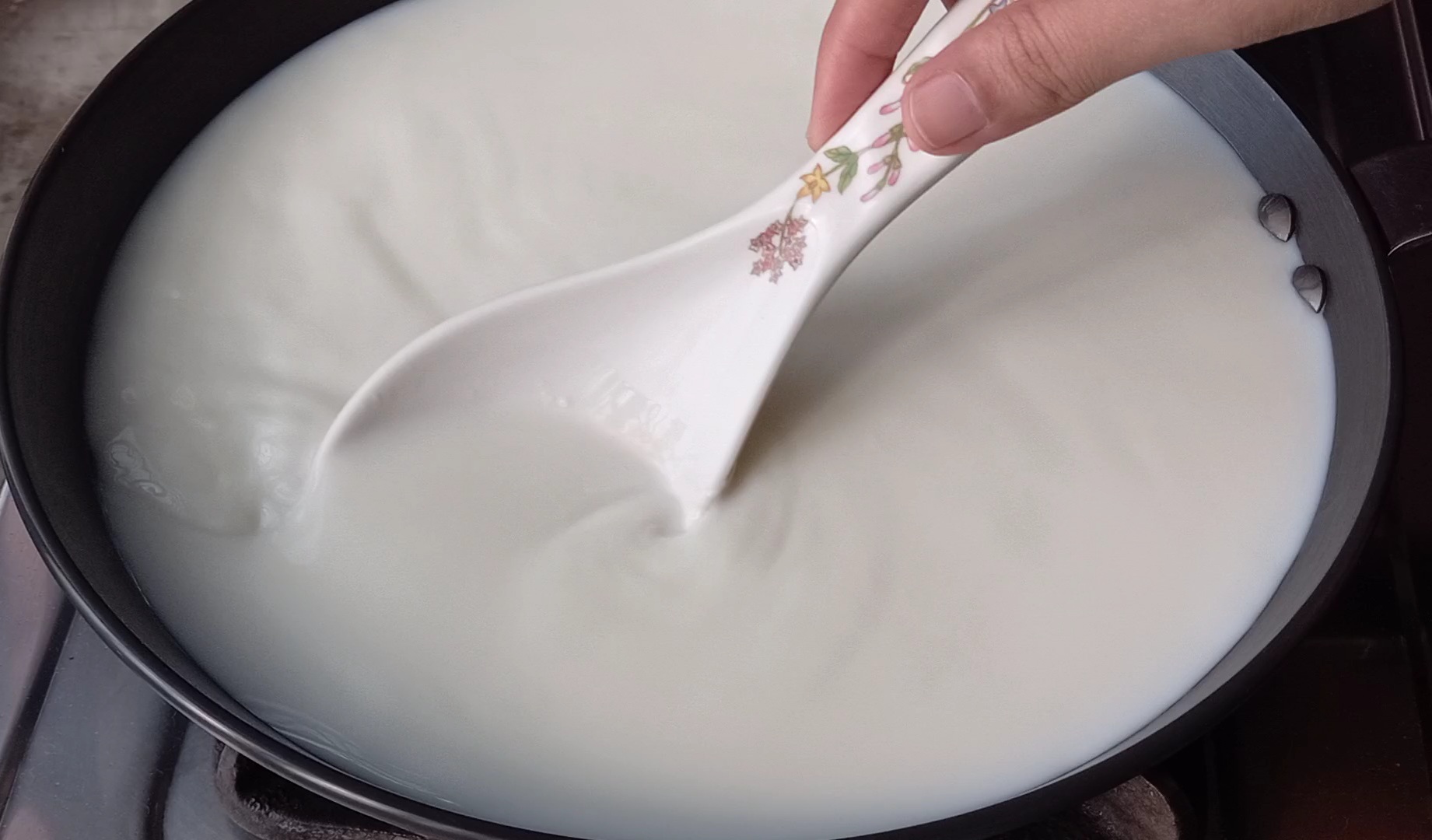 After that open up the lead now mash them a bit.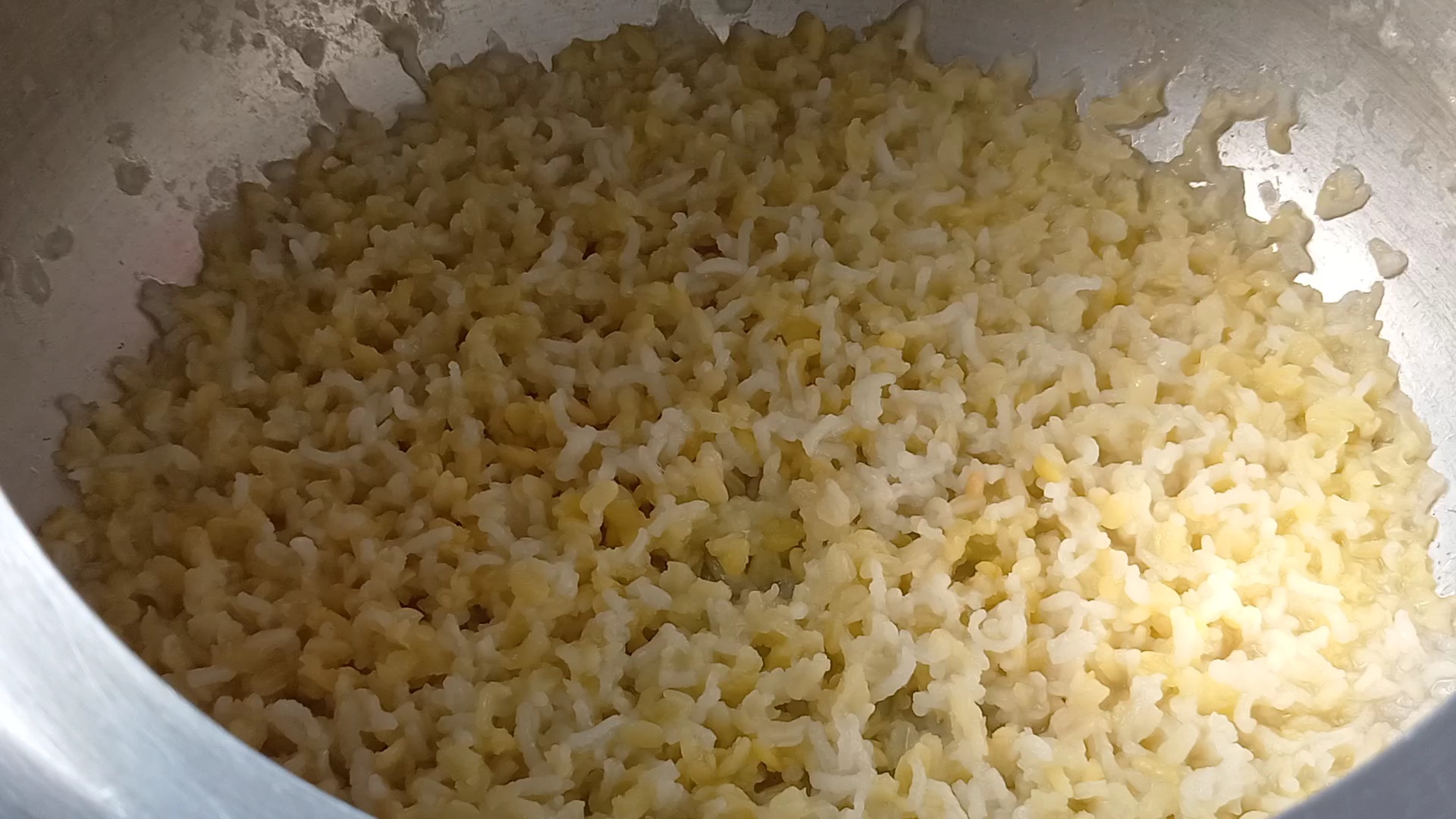 Then add mashed rice and dal. Mix well cook it for 15 minutes on medium flame.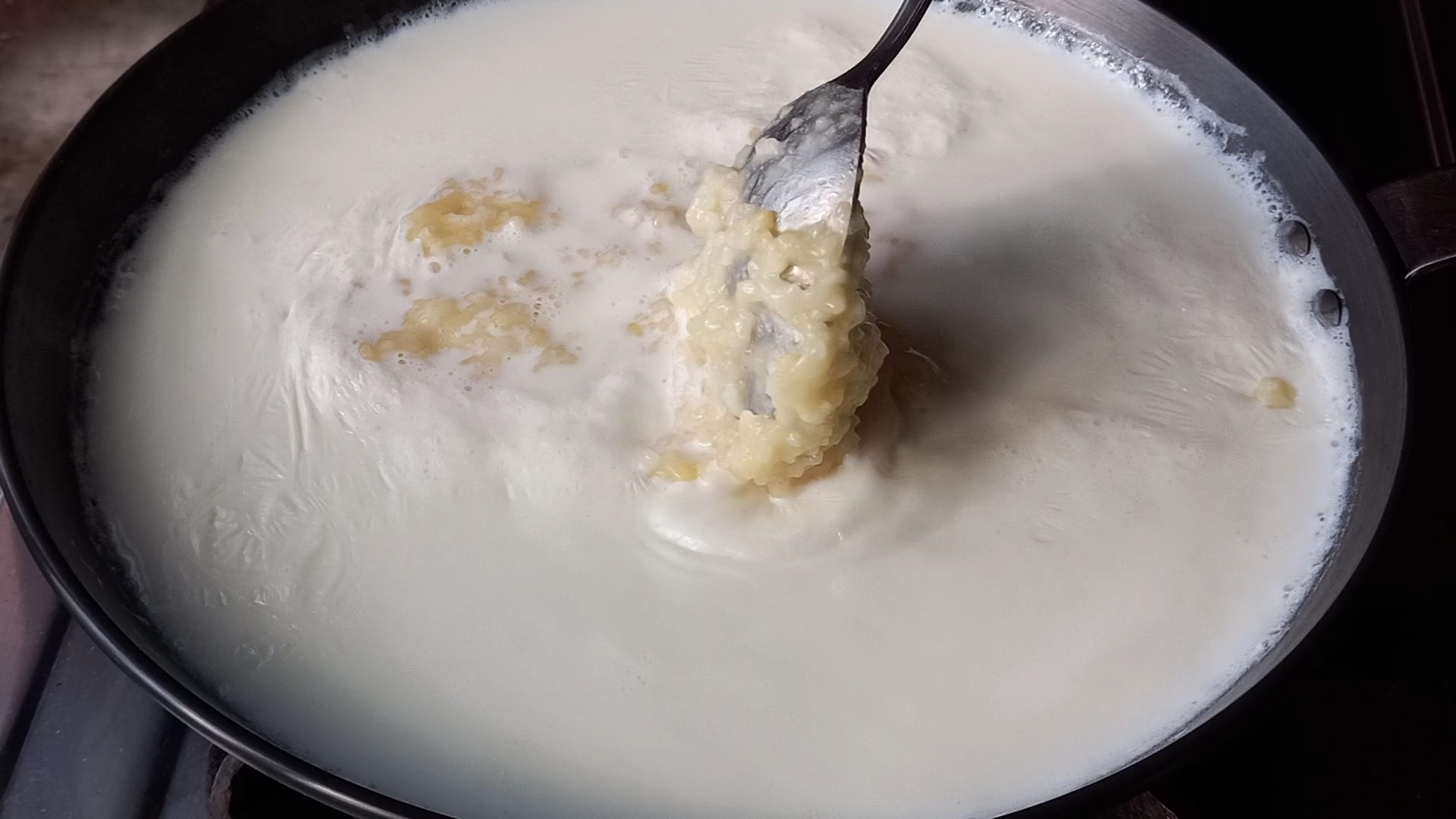 Add cardamom powder. Now add mawa. Mix well.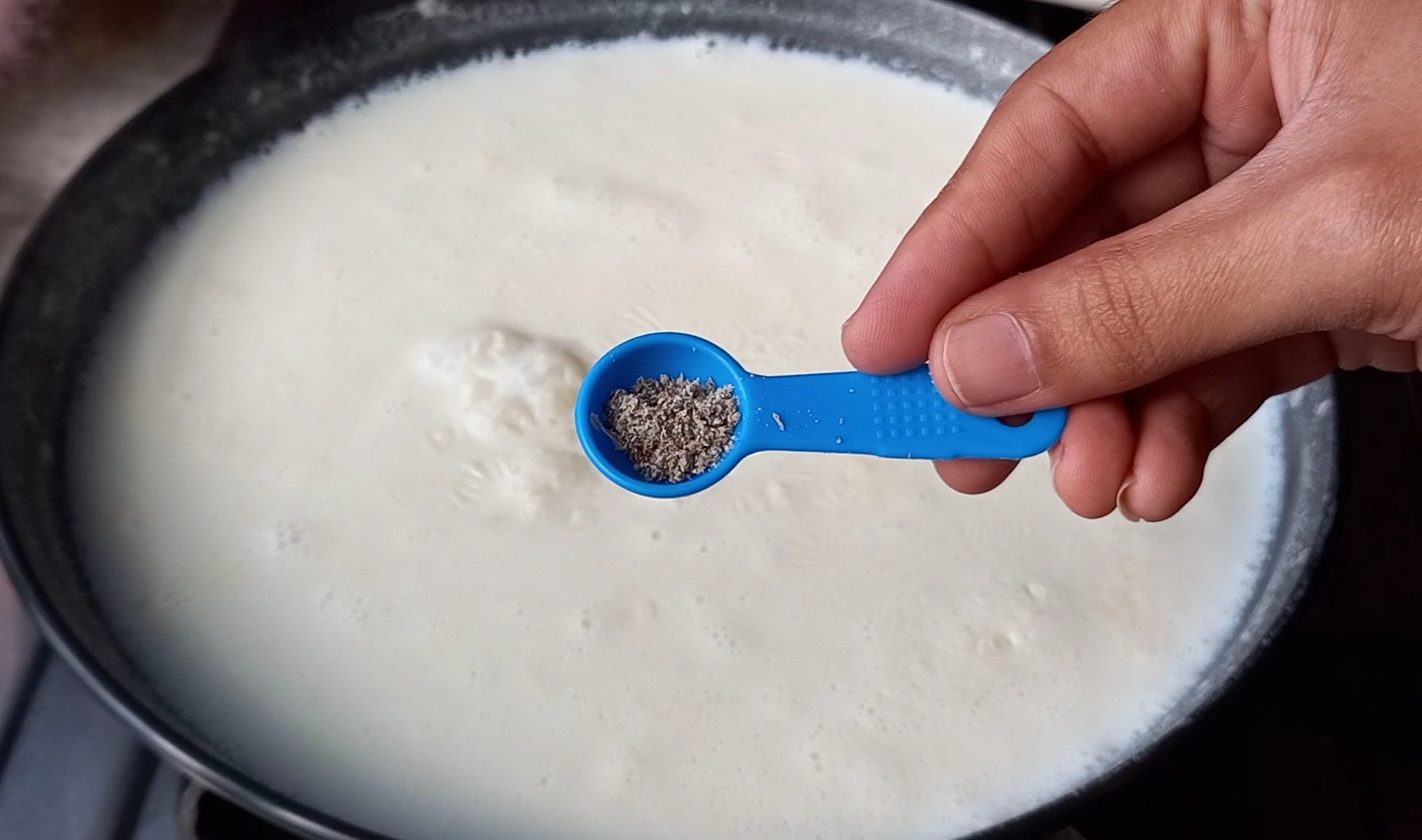 Now add sugar as per your taste. Cook the kheer until it turns thick. Then turn off the heat.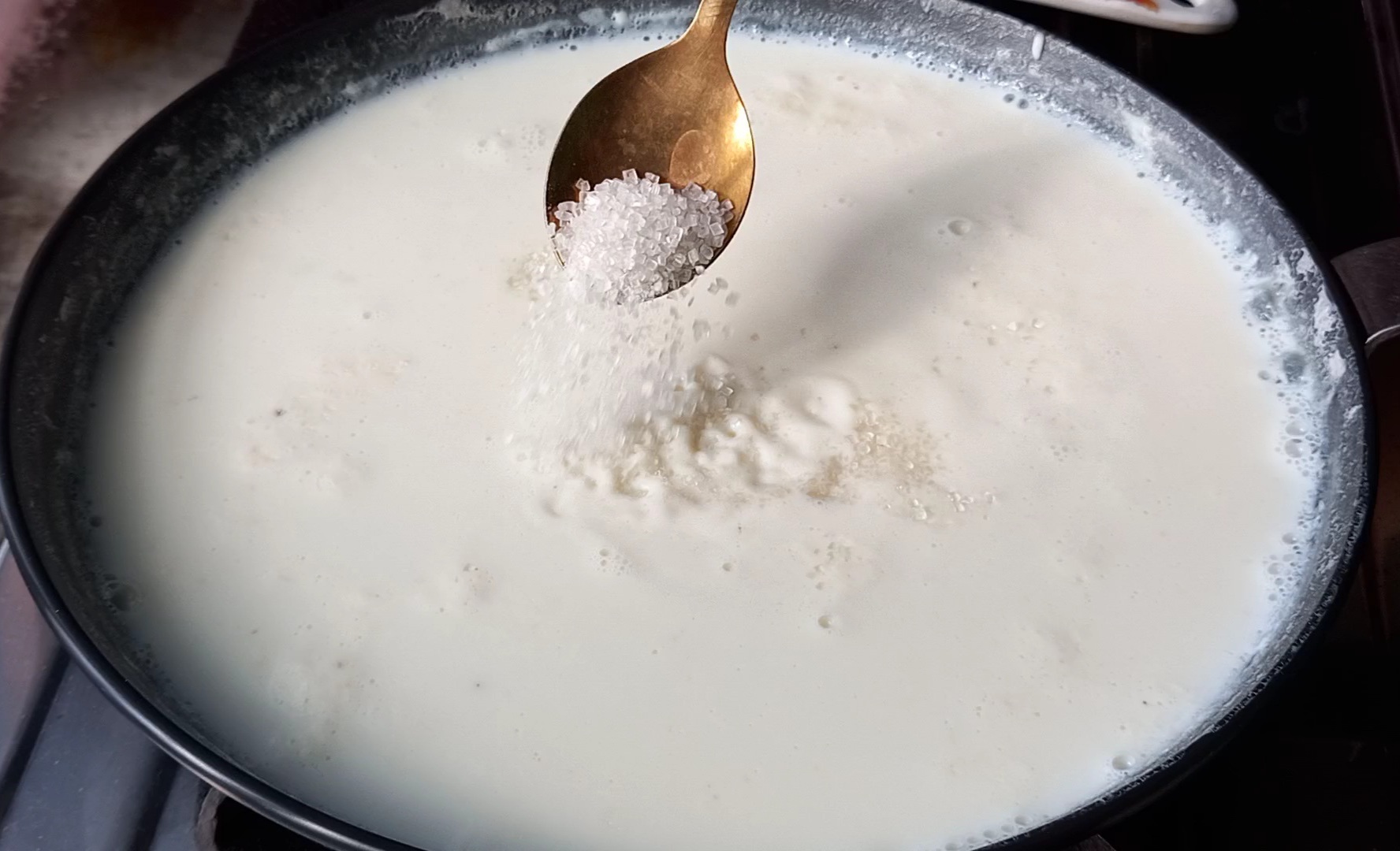 Take a pan, heat some ghee. Add some nuts. sauté it for 10 to 20 seconds on low flame.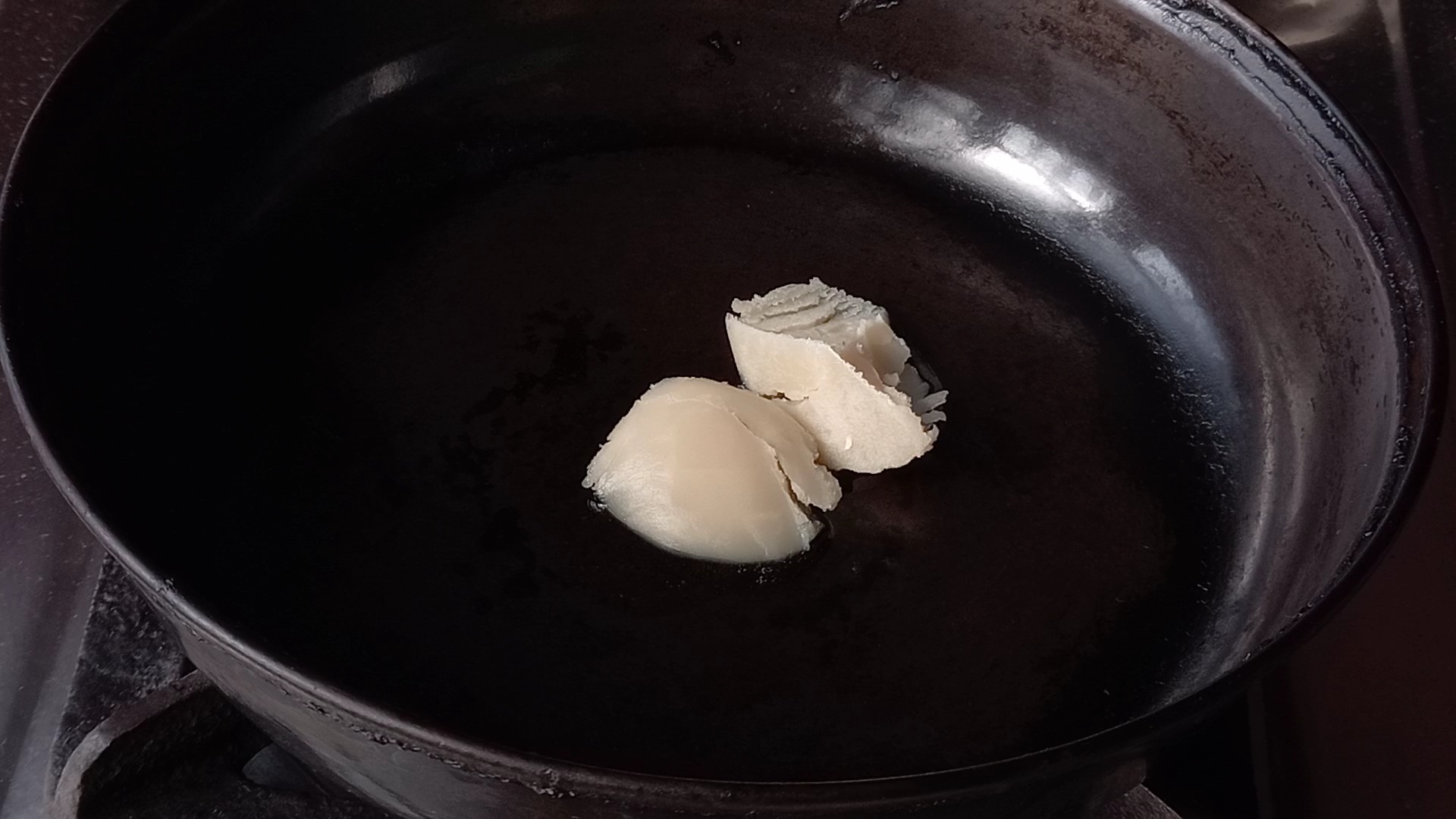 Then pour all of them over the Makuti. Mix well. It is ready to serve.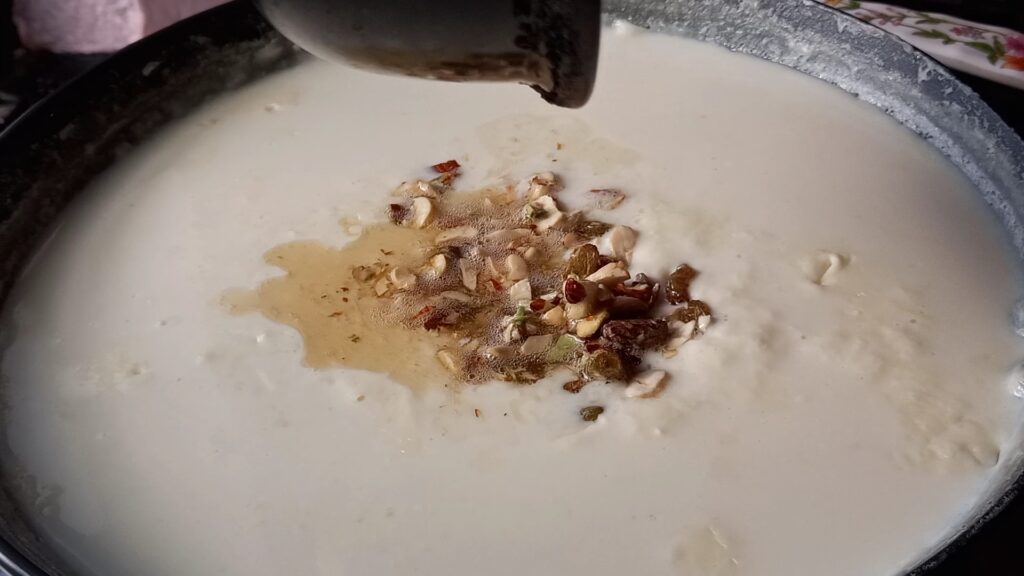 You can serve it warm or chilled.