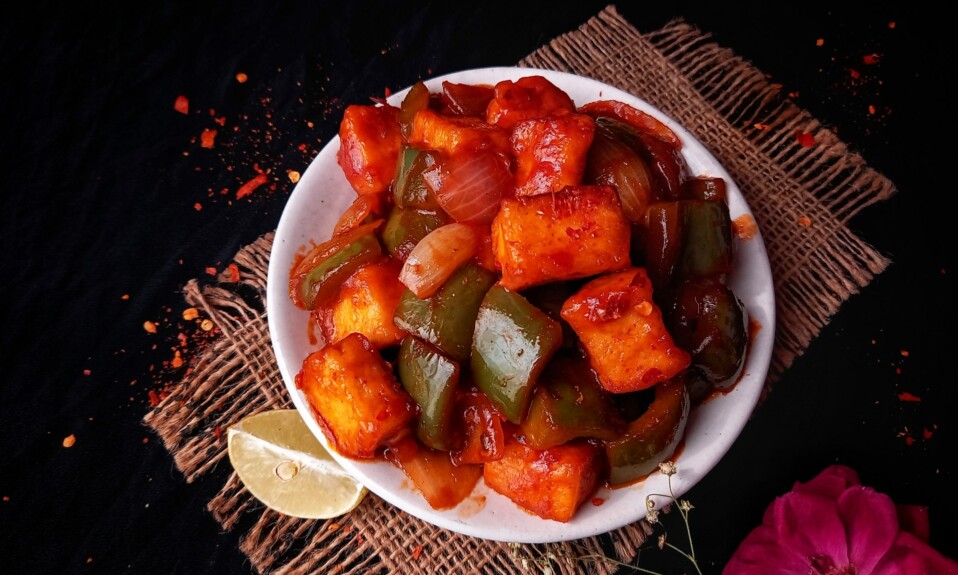 Chilli paneer | Paneer chilli recipe | Learn how to make chilli paneer with step by step photos and video.  Chilli paneer is one of the most famous restaurant-style or street-style Indo-Chinese recipes. It can be served as a starter or main dish. If chilli paneer is dry serve this as a starter or if you like gravy serve it as the main dish. And I love both dry and gravy versions. In this recipe, I will share the dry semi-dry or gravy method too. It can be served with naan, fried rice, or noodles.
Restaurant-style Chilli paneer at home
For the chilli paneer, you need some paneer(cottage cheese). You can use a store-bought or homemade paneer. Here is my homemade paneer recipe. you can very easily make them at home. Then chop some capsicums, onions in cubes, finely chop the ginger, garlic, and some green chillies. Then we need some sauces for the gravy. For coating paneer, you need some corn starch or arrowroot. You need to make a slurry with some water and this goes into the pan for the gravy. If you want dry chilli paneer, add 2 to 3 tbsp water in corn starch slurry. If you want semi-dry then add 5 to 6 tbsp water. Or for gravy add 10 to 15 tbsp water or as you want. But make sure to increase the number of sauces and seasonings, if you add more water.
Some other paneer recipes…
INGREDIENTS
200 grams of paneer
For coating the paneer(1 tbsp corn starch, 1 tbsp refined flour, salt, red chili powder)
2 medium sized capsicum
2 medium sized onions
1 tbsp garlic
½ tbsp ginger
3 to 4 green chillies
½ tbsp corn starch
5 to 8 tbsp water(as required)
Refined oil (for frying and 1 to 2 tbsp oil for cooking veggies)
½ tbsp salt
1 tbsp red chili powder
1/3rd tbsp sugar
2 tbsp soy sauce
3 to4 tbsp red chili sauce
5 to6 tbsp tomato sauce
1 tbsp vinegar
How to make chilli paneer?
First, chop the veggies into cubes. Finely chop ginger, garlic, and chilies.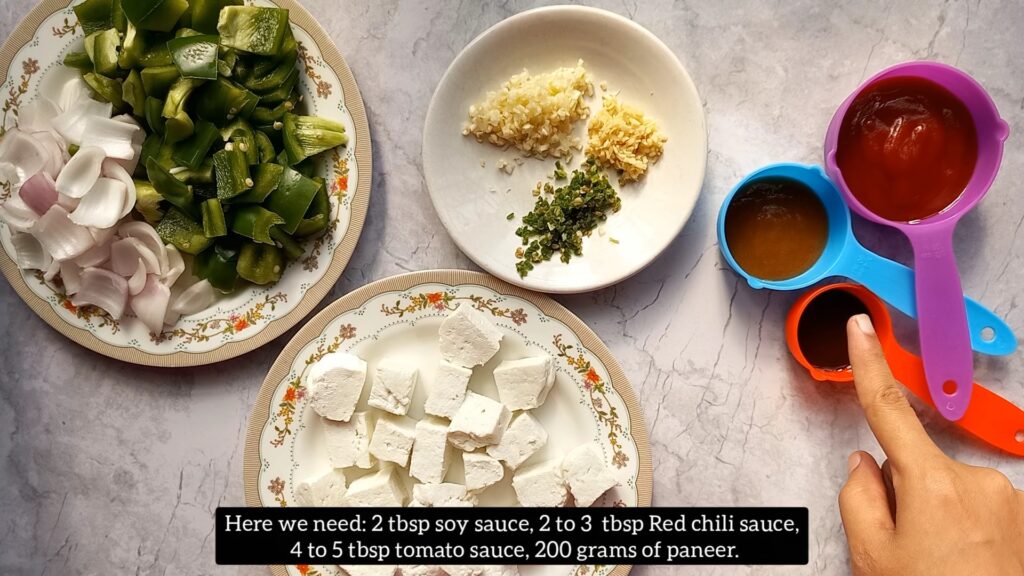 Now take a bowl to add paneer. Add 1 tbsp corn starch, 1 tbsp refined flour, a pinch of salt, little bit of red chili powder, toss them first then add 2 tbsp water and mix well. Do not add too much water.
Now take another bowl. Add corn starch. Add water mix well and set it aside.
Now take a pan, add some oil. Heat it for 30 to 40 seconds on medium flame. Then add paneer. Cook them for 2 to 3 minutes from both sides. When it turns light golden in color. Remove it from the oil.
After that remove the excess oil. We need only 1 to 2 tbsp oil. turn the flame on low. Add ginger, garlic, and chilies. Sauté it for 10 to 20 seconds on low flame.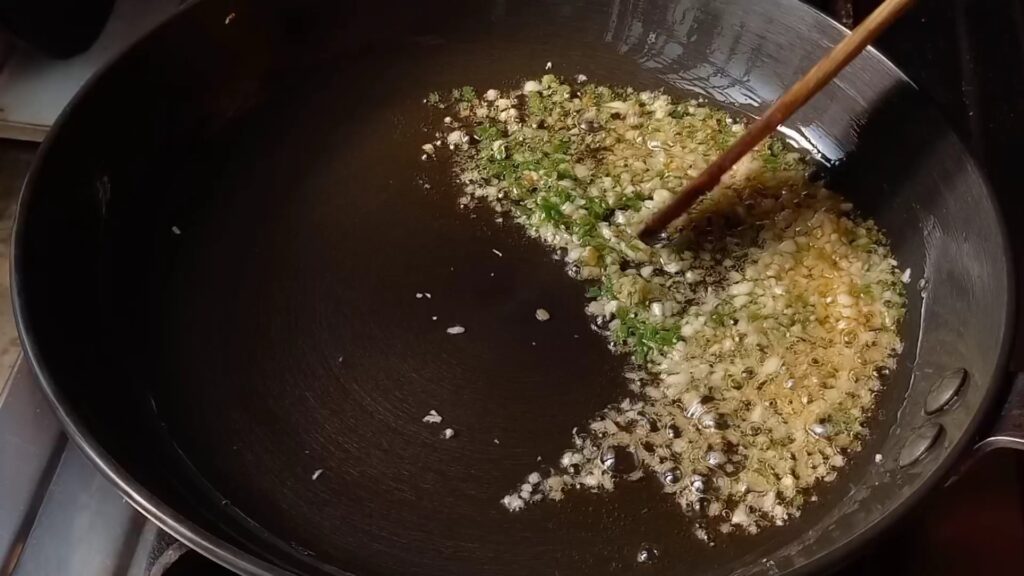 Then add veggies. cook them for 5 to 7 minutes on high flame.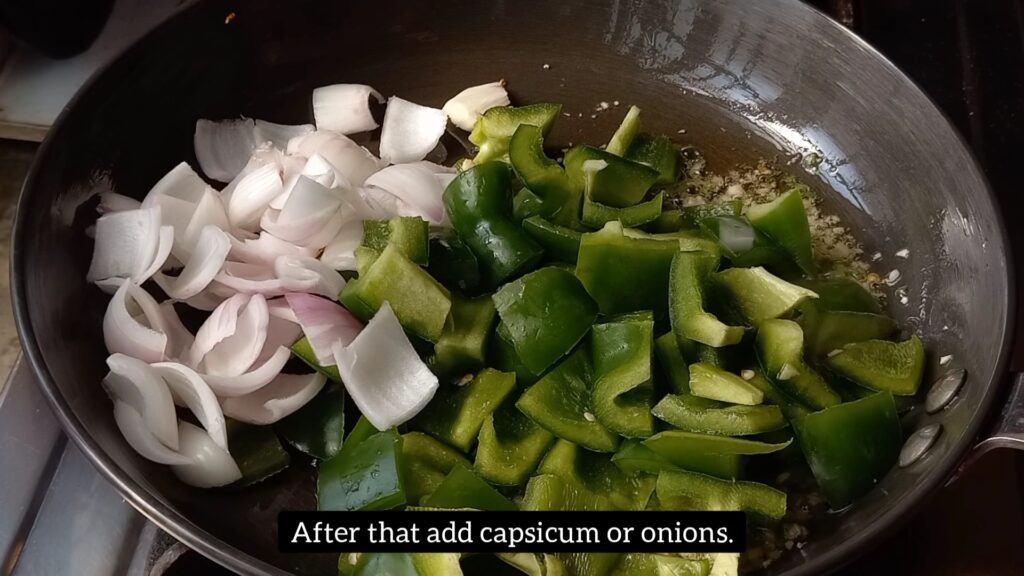 Then add salt, sugar, red chili powder. mix well and cook them for 4 to 5 minutes.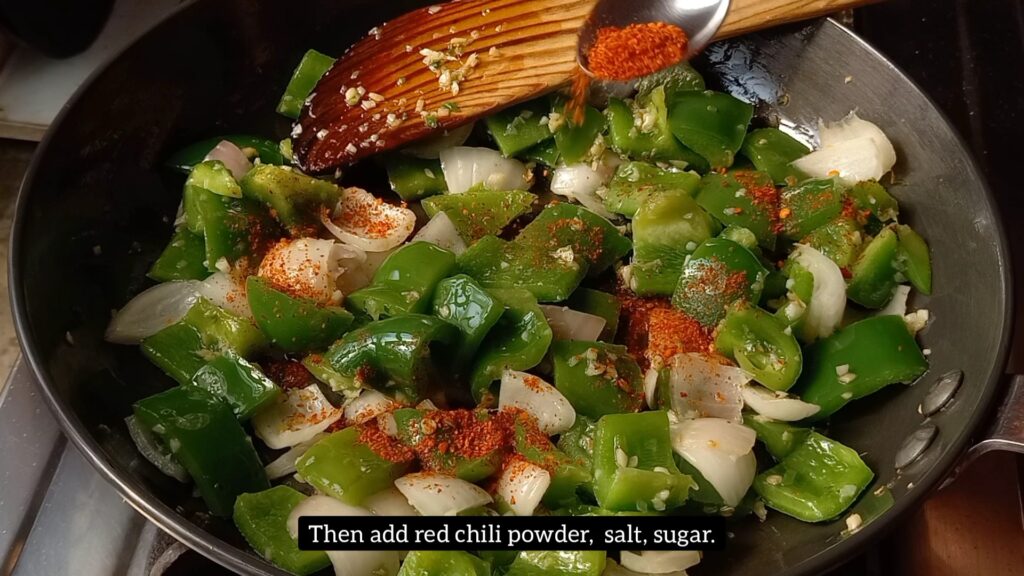 But do not overcook the veggies. we also need some crunch.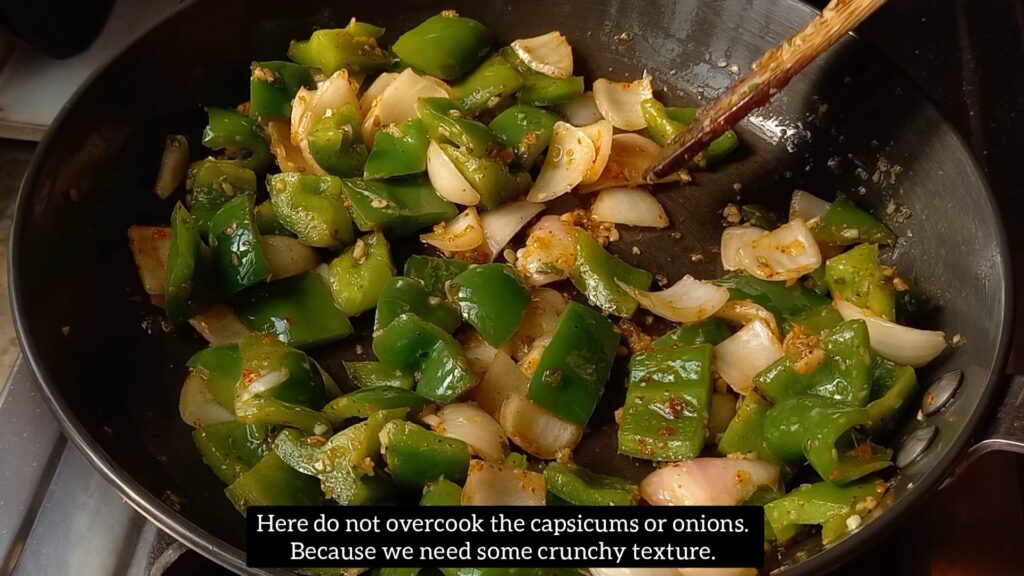 After that, add soy, red chili, tomato sauce, add vinegar. Mix well.
Then add fried paneer.
Add corn starch slurry.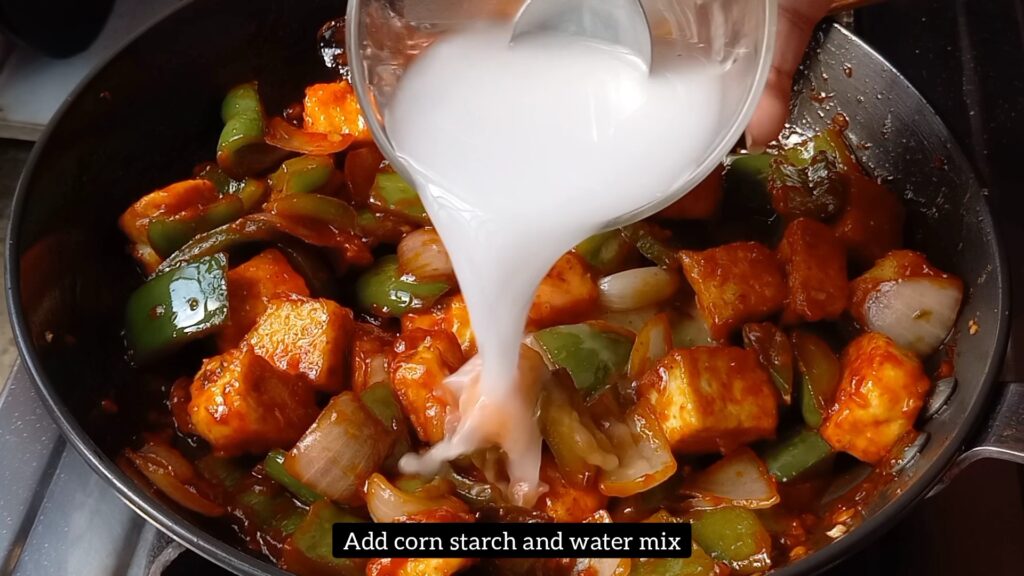 Mix well and cook on a medium flame for 2 to 3 minutes. Turn off the heat.
It Is ready to serve.