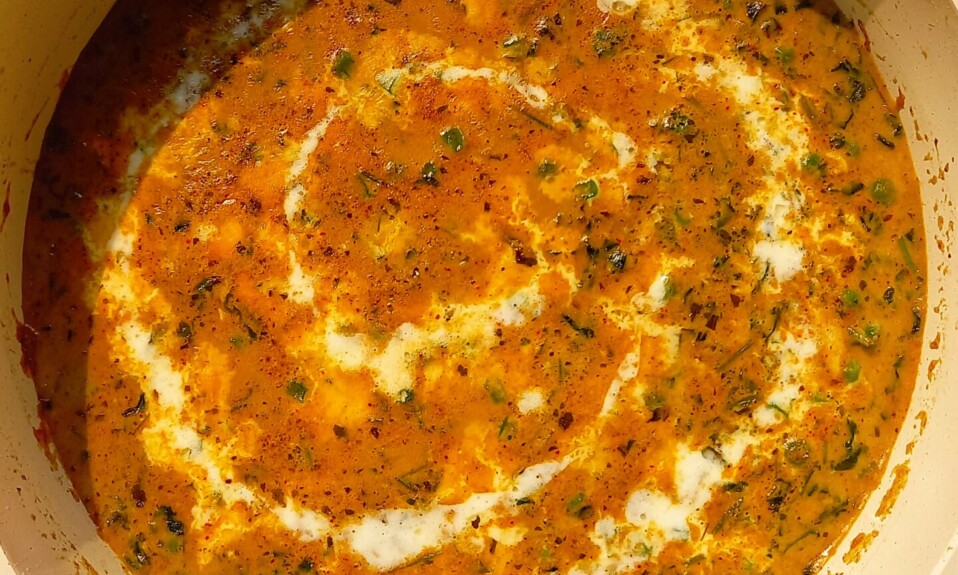 Learn how to make a restaurant-style methi matar malai recipe with step by step photos. Now you can also watch the video. Methi matar malai is a popular restaurants style dish. This recipe is also very healthy because we use a lot of green leafy veggies. Methi is the Hindi name of fenugreek leaves. It has a nice aromatic flavor. It goes well with naan, butter naan, tandoori naan, or with roti. You can also serve this with some warm rice.
Methi Matar Malai
Methi matar malai is made with methi/fenugreek leaves, green peas, and the gravy is based on onions, cashews, and cream. First, you have to blanch the methi or peas. Then sauté the onions, ginger, garlic, and cashews. Season it with some whole spices and make a smooth puree. After that cook the puree with some salt and some powdered spices. Then add cream and milk. Pour the blanched veggies into the gravy. Mix well and it is done. Serve it with naan or roti.
Ingredients used for this recipe
Methi/ fenugreek leaves: use fresh methi leaves for this recipe. Wash them properly then finely chop them. After that, we have to blanch the leaves for 5 minutes. Do not overcook the leaves. Otherwise, you lose the vibrant green color.
Green peas: you can use fresh or frozen green peas. We have to blanch them also like leaves. If possible use fresh green peas because in winters it is easily available in markets.
For the gravy: we need some onions, ginger, garlic, cashews. Cashew provides a creamy texture. Use some whole spices like, cinnamon, cardamom, cloves, cumin, etc. add some seasoning to balance the flavor.
Ingredients
2 cup fenugreek/methi leaves
1 cup green peas
3 onions
5 to 6 clove garlic
1 to 2-inch ginger
7 to 8 cashews
Whole spices(2 cinnamon stick, 2 green cardamoms, 1 black cardamom, 4 cloves, ½ teaspoon cumin seeds, 1 bay leaf)
3 green chilies
2 teaspoon salt
1 cup fresh cream
½ cup milk
30 ml water
30 ml vegetable oil
1 teaspoon dry fenugreek leaves
RECIPE VIDEO
How to make methi matar malai?
First, wash the methi then chop it. Do not use mature stems in this recipe.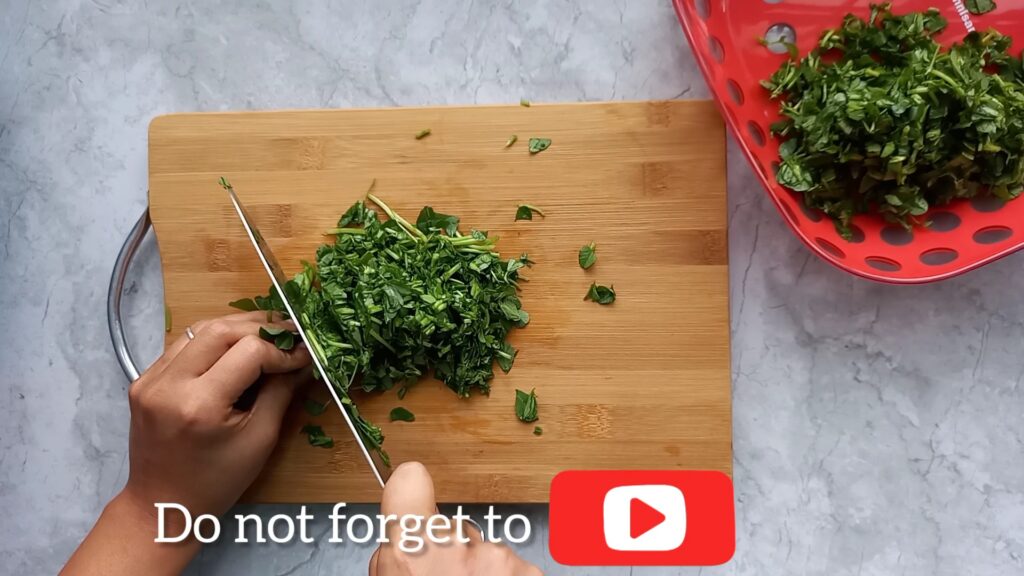 Take a saucepan, boil some water and blanch the green peas and fenugreek leaves for 6 minutes. Then remove it from water. Set aside.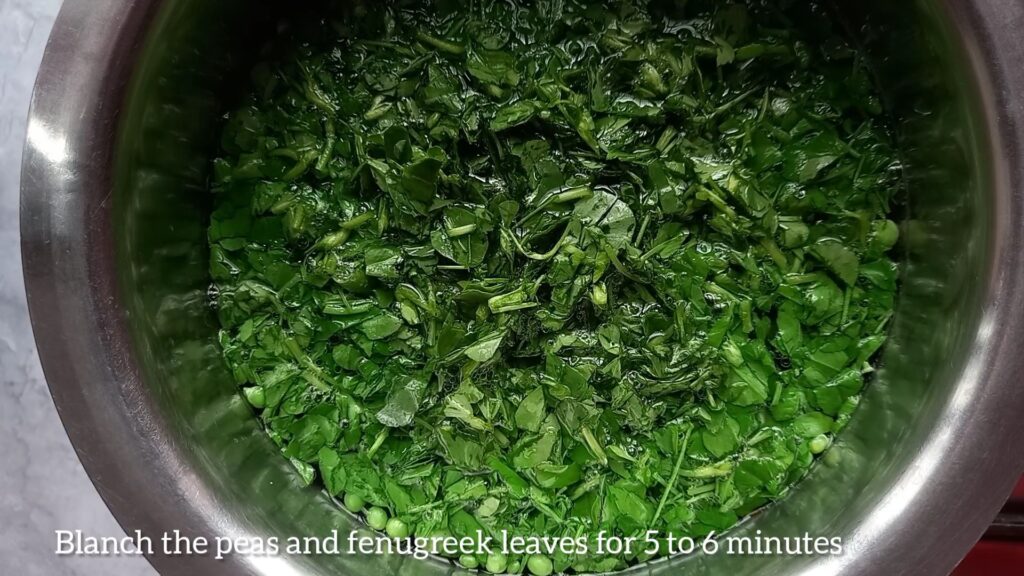 Now take a pan add oil, whole spices, cashews, onions, ginger, garlic and green chilies. Sauté for 10 minutes on medium flame.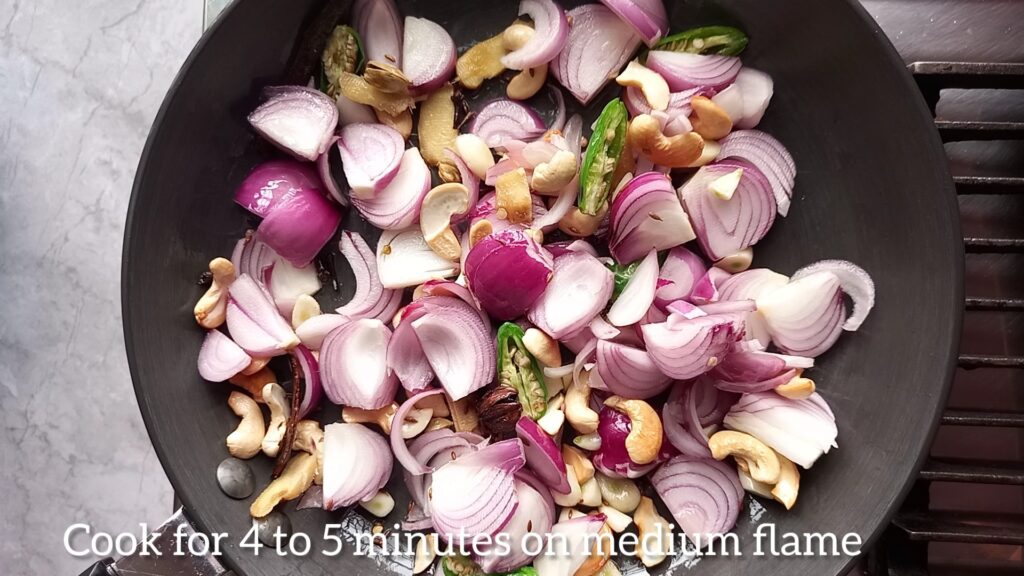 Make a smooth paste. Add some water while grinding.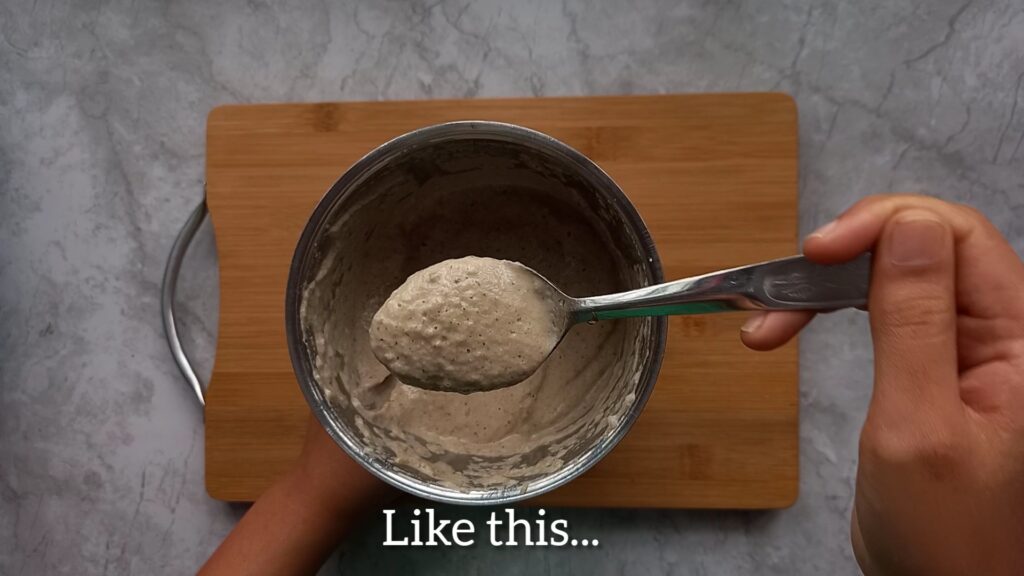 In the same pan, add oil and pour the puree. Cook on low flame.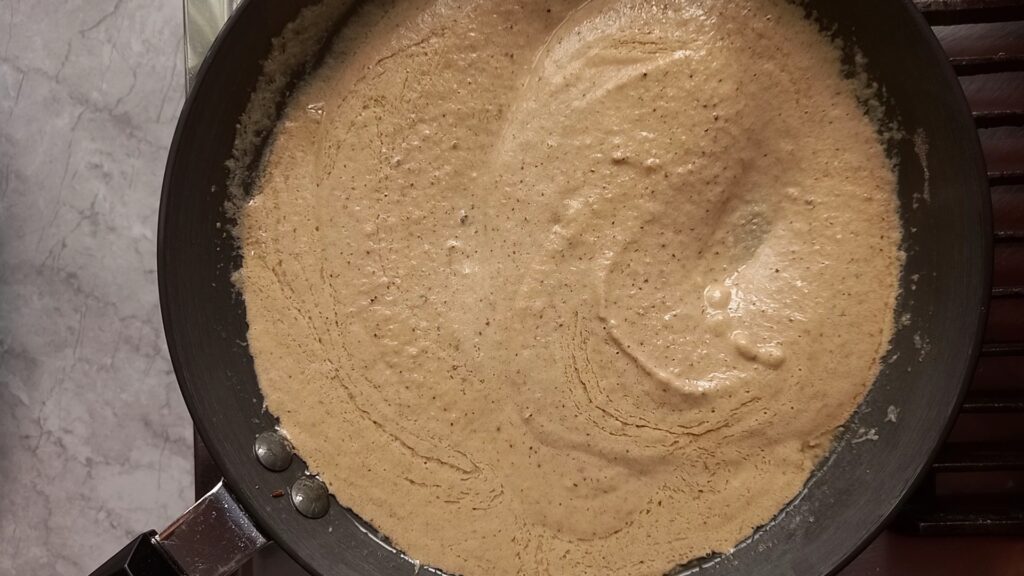 Add salt and sugar. You can adjust the salt as per your taste.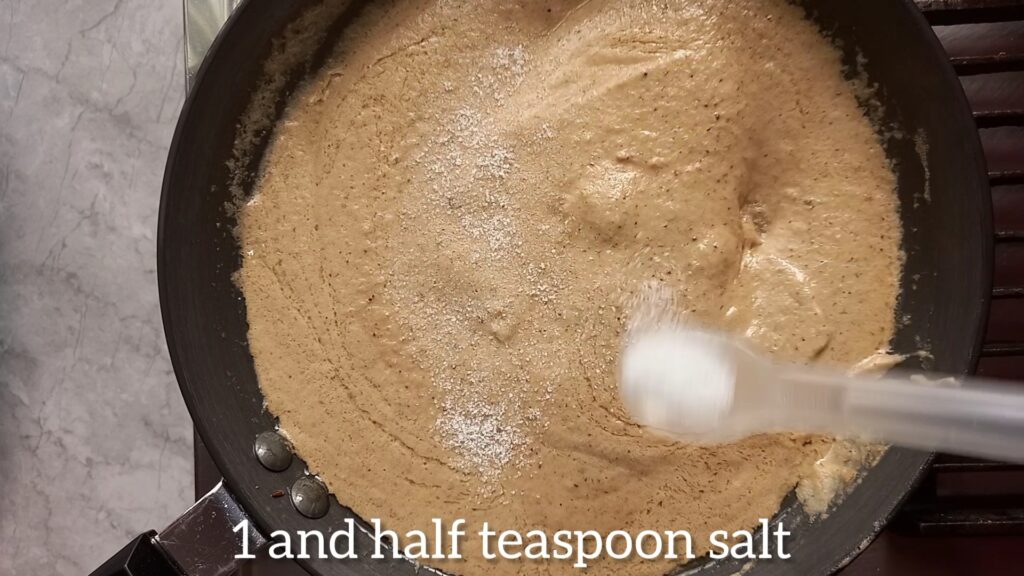 Add all powdered spices. Mix well. Cook for 10 minutes.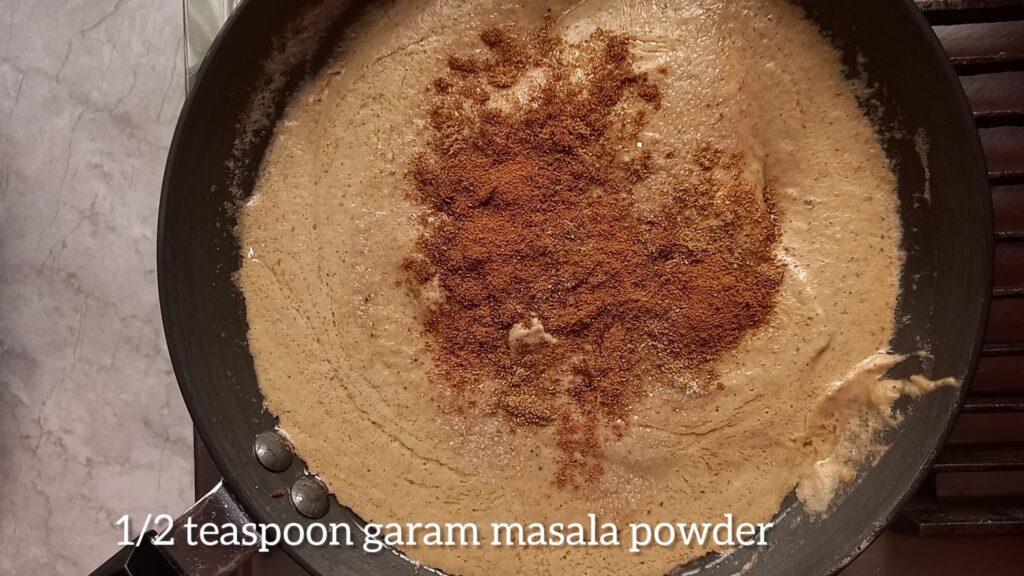 Add dry fenugreek leaves.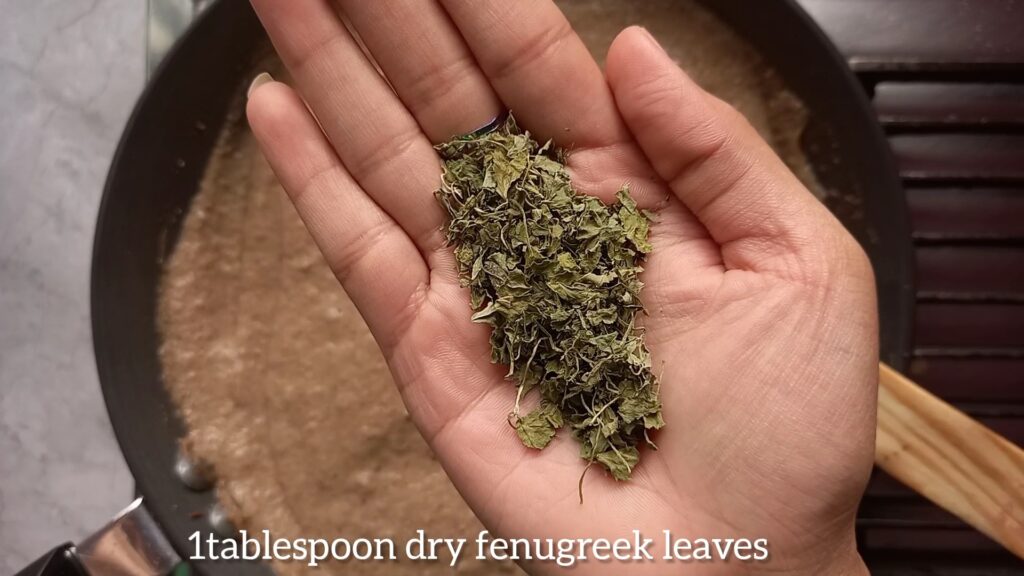 Add blanched veggies.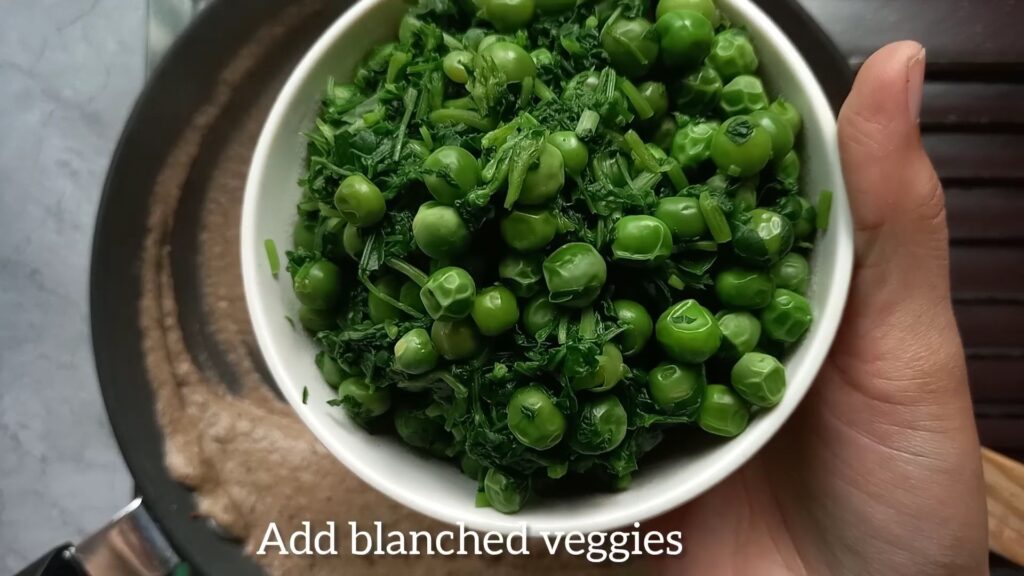 Then add milk, cream and 30 ml water. Mix well.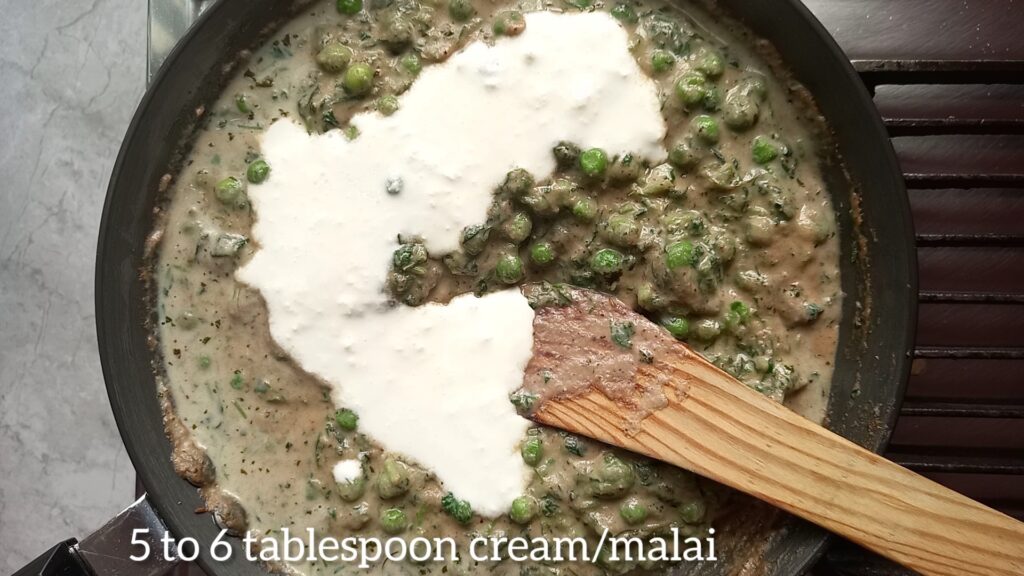 Again cook for 10 minutes. Now it is ready to serve.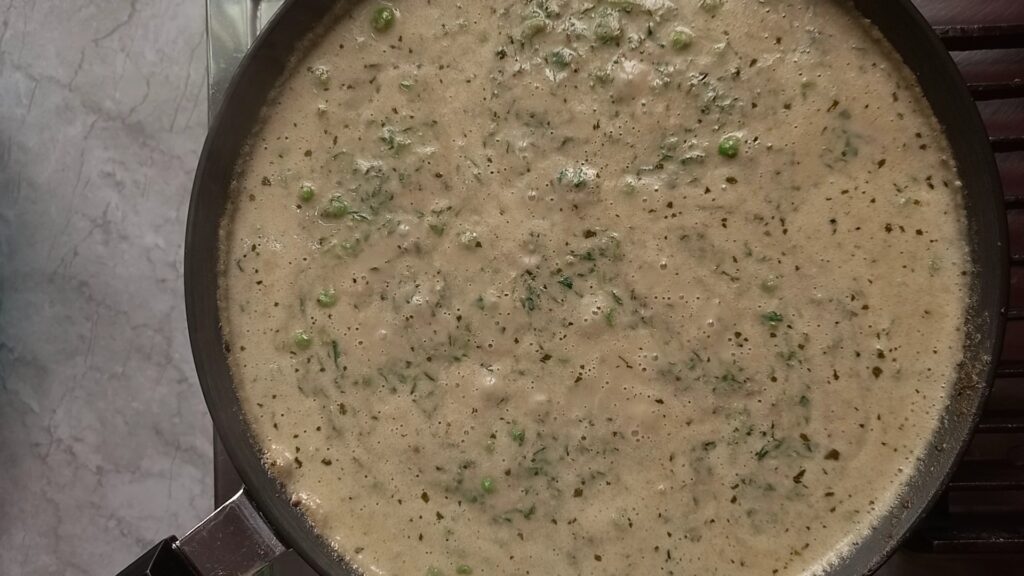 Some other recipes from this blog…