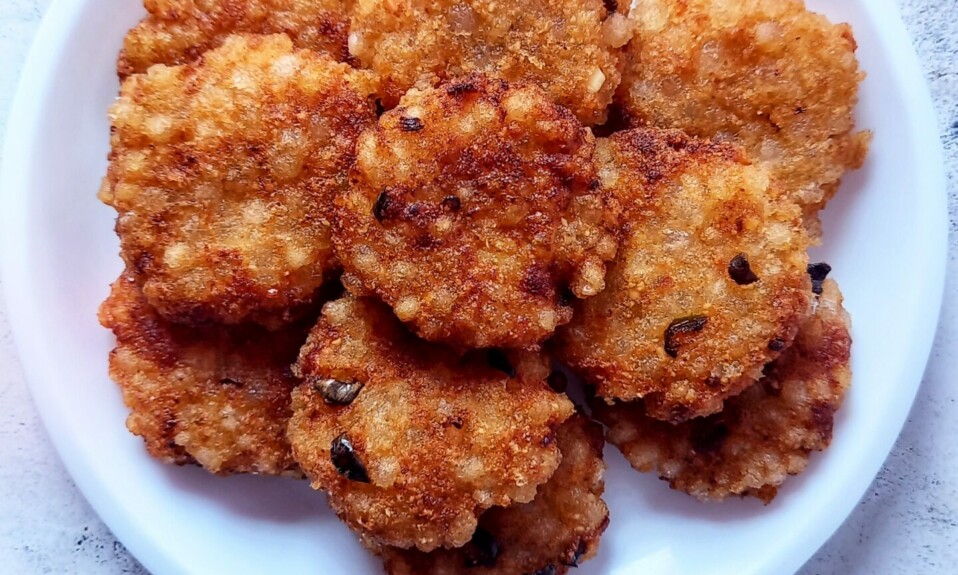 Sabudana vada recipe | Easy Snack Recipe | Learn how to make crispy sabudana vada with step-by-step photos and video. Sabudana vada is a super easy and delicious snack recipe. Generally, it is made during navaratri's fasting days. But you can also enjoy these vadas anytime.
Sabudana is a Hindi name of tapioca pearls. For making these, you need some soaked tapioca (sabudana), salt, red chili , cumin powder, green chilies, lemon juice, roasted peanut powder, and some boiled potatoes. You have to mix them and fry them on high flame. It takes only 5 to 10 minutes. That's why it is a quick snack recipe.
SOME OTHER RECIPES
INGREDIENTS
Half bowl(small) dry roasted peanuts
100 grams of tapioca (sabudana)
1/2 tbsp salt
1/2 tbsp red chili powder
1/2 tbsp cumin powder
1 tbsp green chilies
Half lemon juice
3 medium sized boiled potatoes
Oil for frying
RECIPE VIDEO
Step-by-step sabudana vada recipe
Take some roasted peanuts. Grind them into powder. Set it aside.
Now, take some soaked sabudana. For soaking, take some sabudana, add water, and leave it overnight. After that, remove the water. Now, add salt as per your taste. Add red chili powder, cumin powder, green chilies, and lemon juice.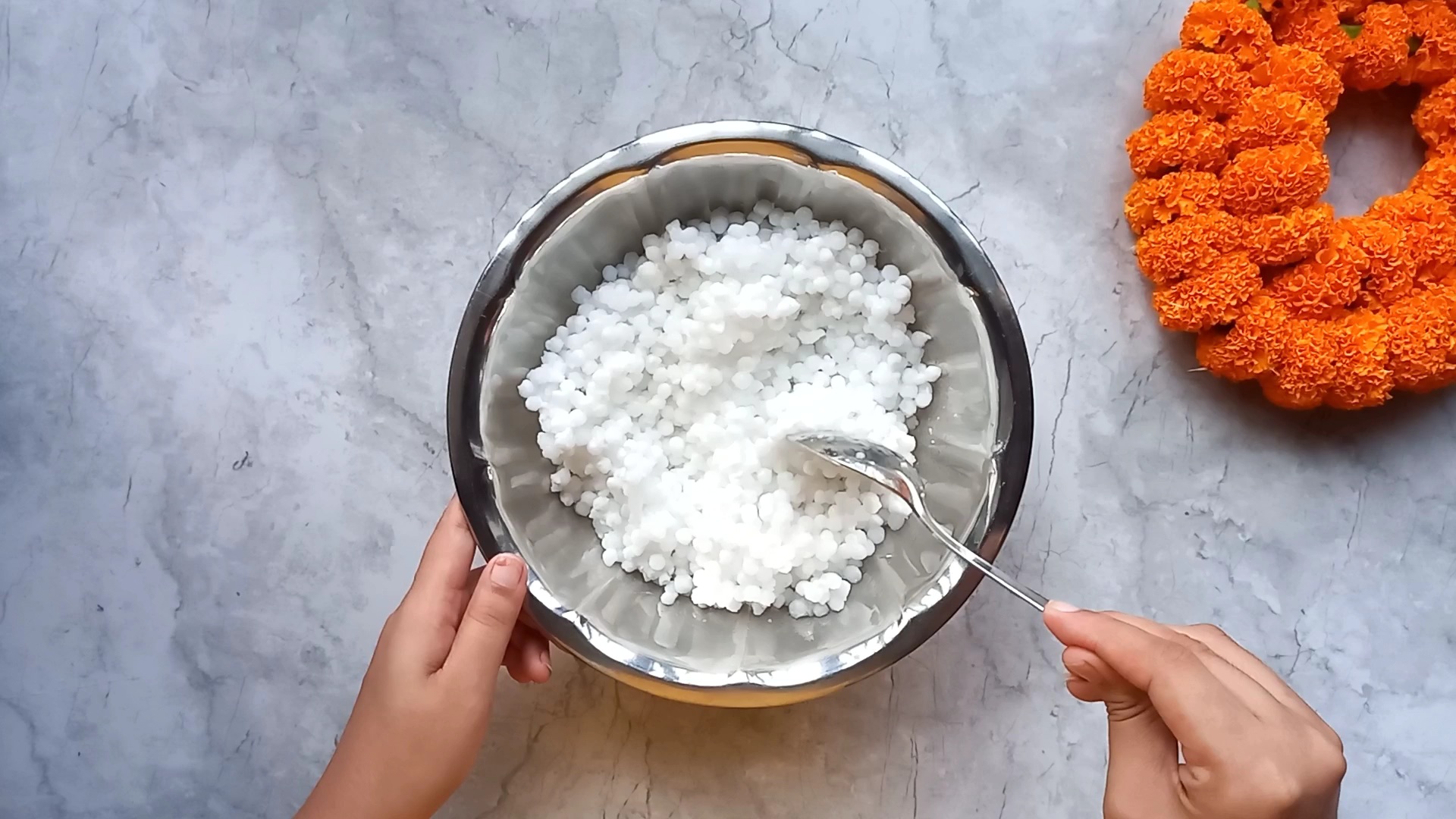 Add peanut powder. Add boiled potatoes. Mix well with light hands.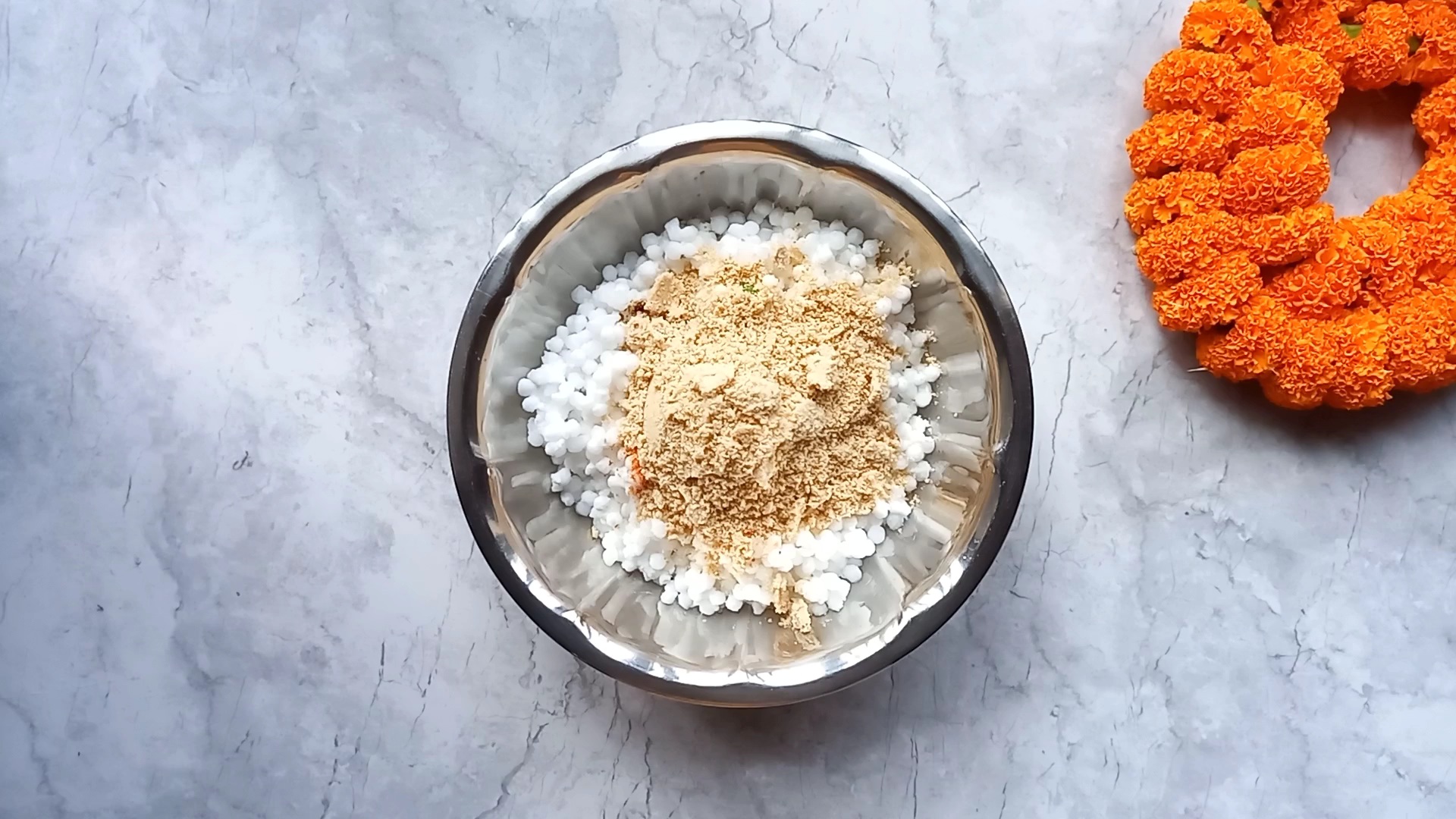 Now, apply some oil to your hands. Take some vada mix and give a round shape, then flat them a bit. Make all of them like this.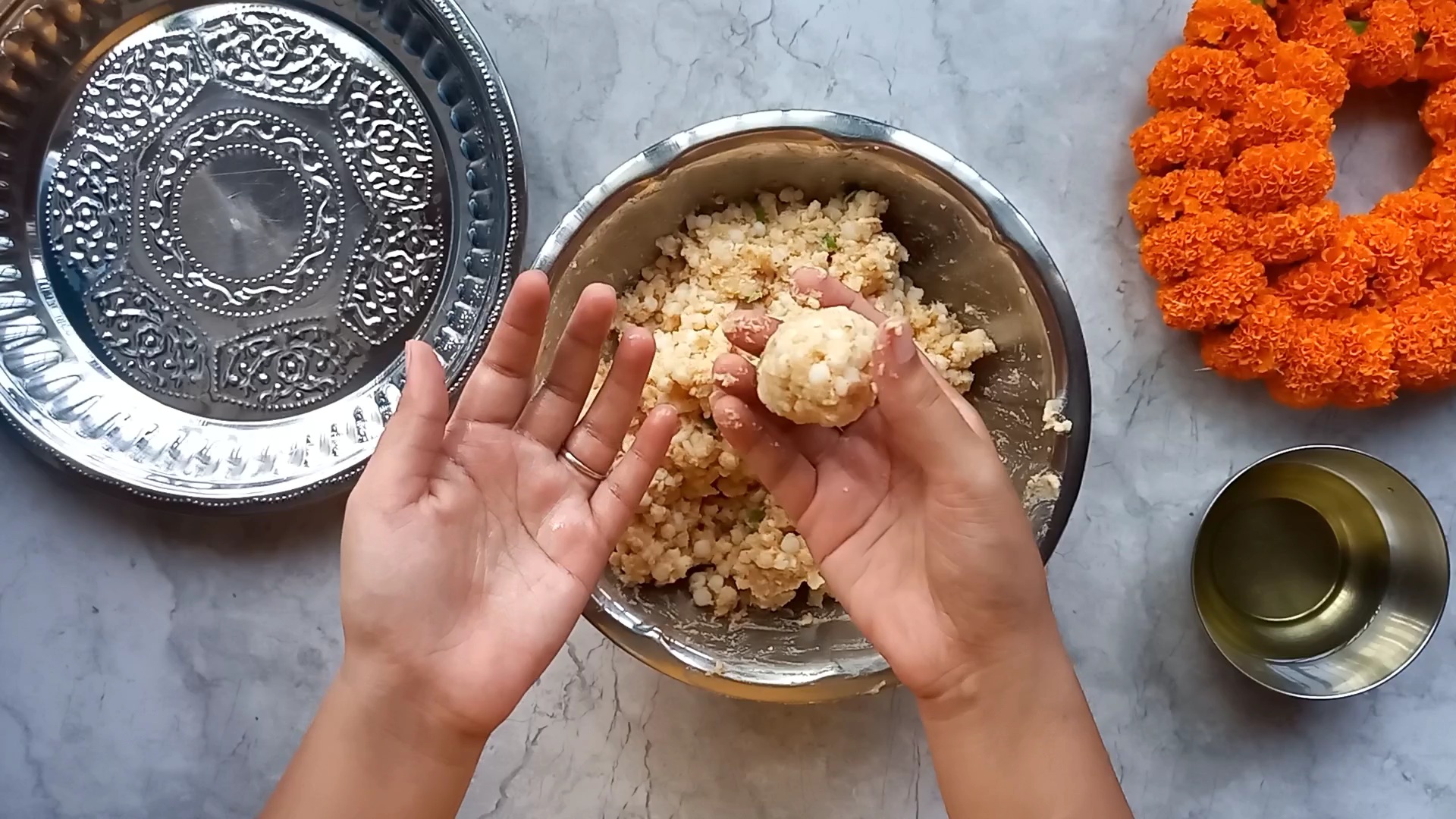 Heat some oil on high flame. Then add sabudana vada and fry them on high flame. When it turns golden in color, remove it from the oil. Sabudana vada is ready. Serve it with green chutney or ketchup.