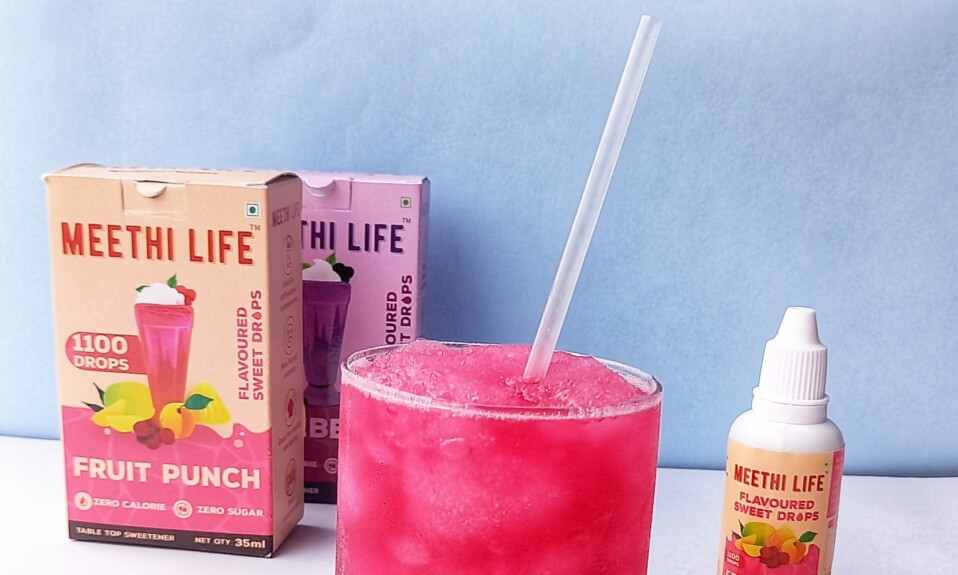 Lemon slushy | Sugar-free lemon slushy | Learn how to make sugar-free lemon slushy with step-by-step photos and video. Lemon slushy is a super unique and quick summer drink. Now you can make this drink with sugar or without sugar. And today I am using fruit flavor sugar-free drops from MEETHI LIFE. It gives you amazing color and fruity flavor.
But if you do not want to make this drink sugar-free, add 3 to 4 tbsp sugar in place of sugar-free drops. Or you can also use fruit essence or fresh juice to give this drink a fruity twist. You can use pineapple juice, orange juice, strawberry juice, grape juice, etc.
MUST TRY THESE DRINK RECIPES FROM THIS BLOG…
Ingredients for 2 glasses
2 cups of ice cubes
3 tbsp lemon juice
4 to 5 tbsp water
3 to 4 tbsp sugar/8 to 9 drops of sugar-free drops
3 to 4 tbsp any fruit juice(optional)
RECIPE VIDEO
How to make lemon fruit slushy?
Take a blender, and add ice cubes.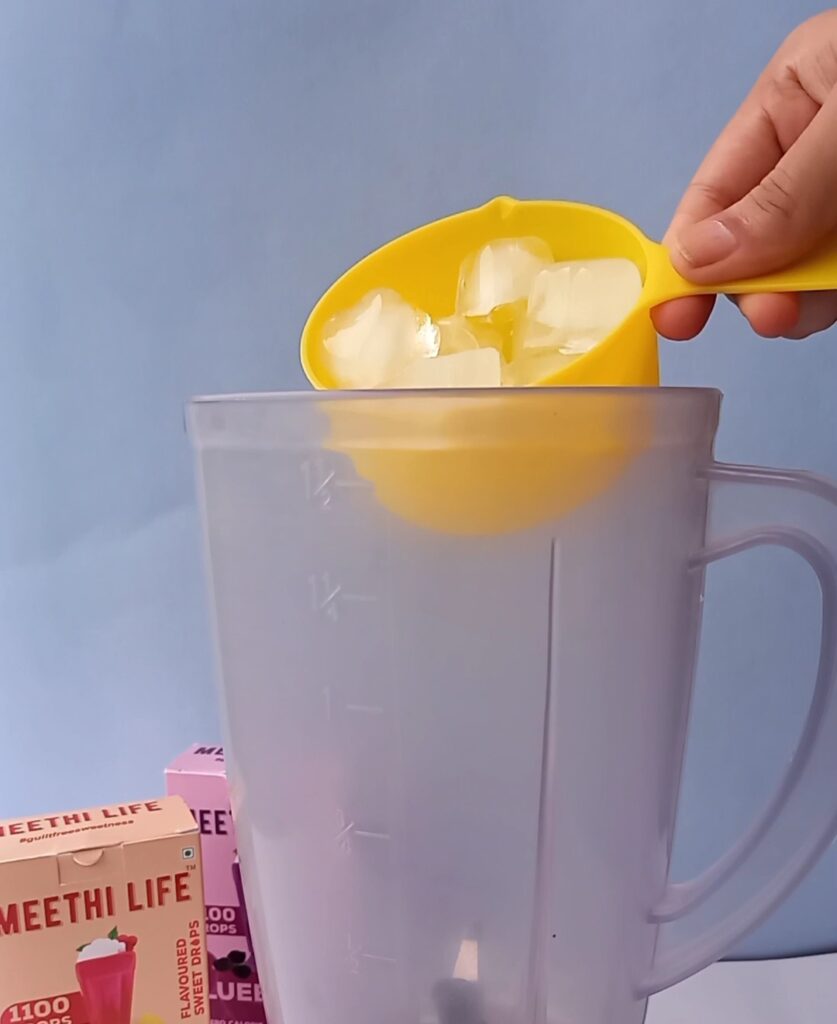 Then add lemon water mix.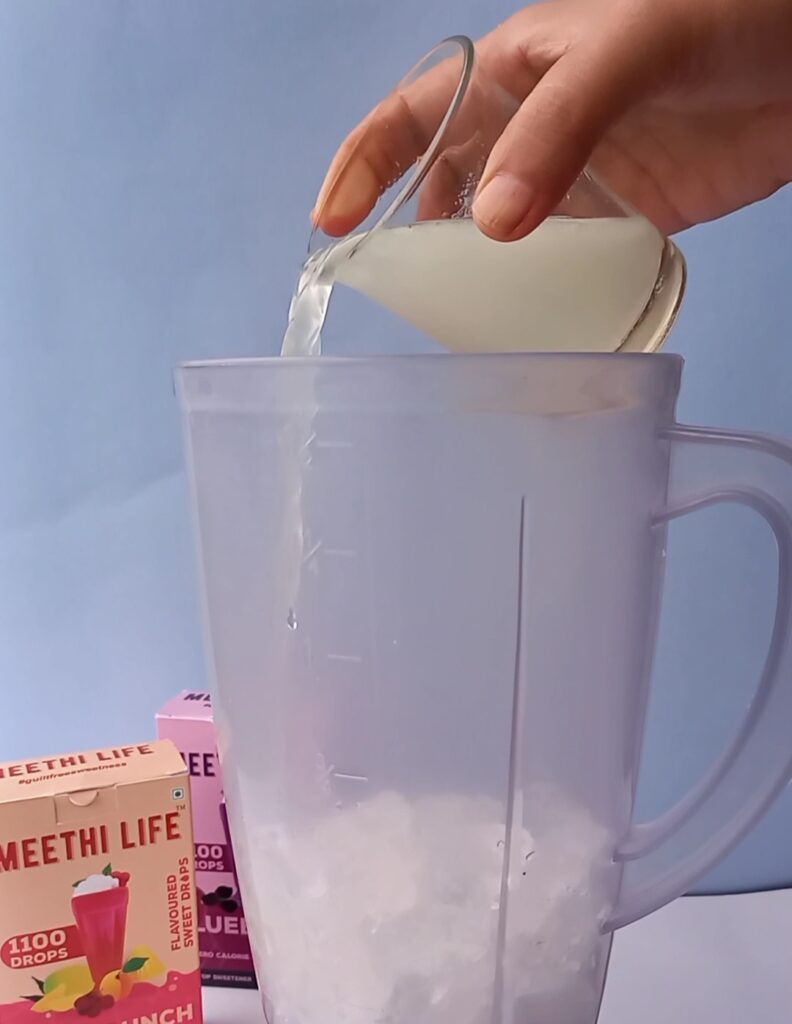 Add sugar/sugar-free drops. I am using fruit punch flavor sugar-free drops. Here you can add fruit juice.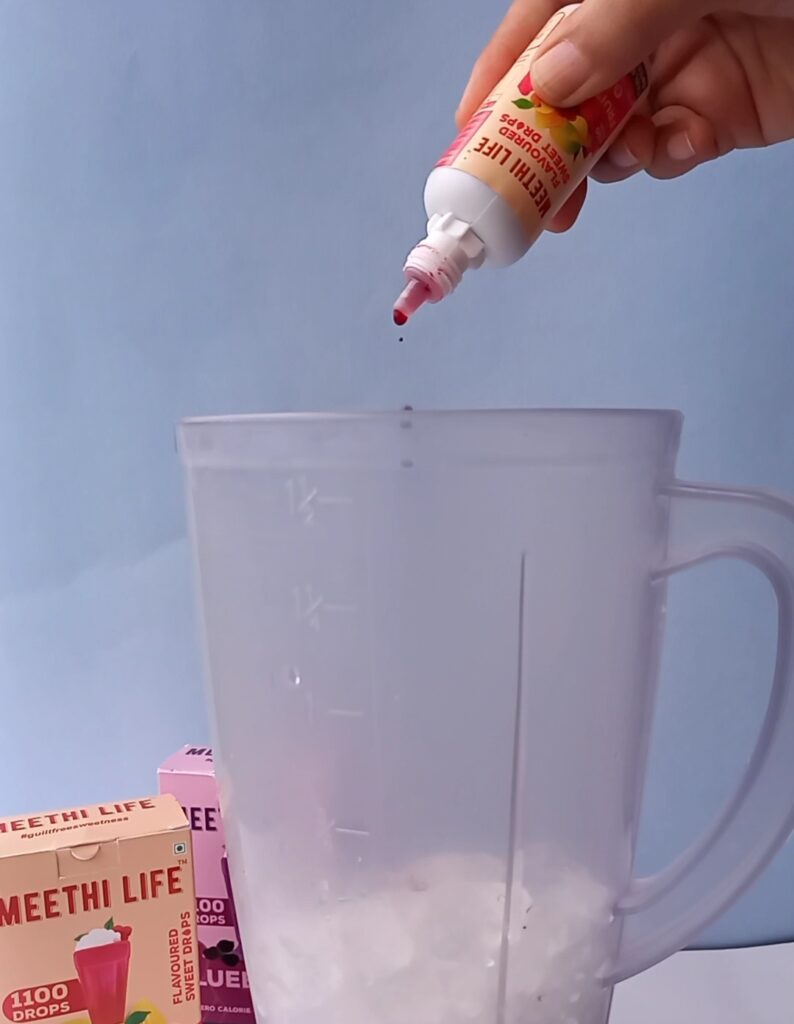 Blend well.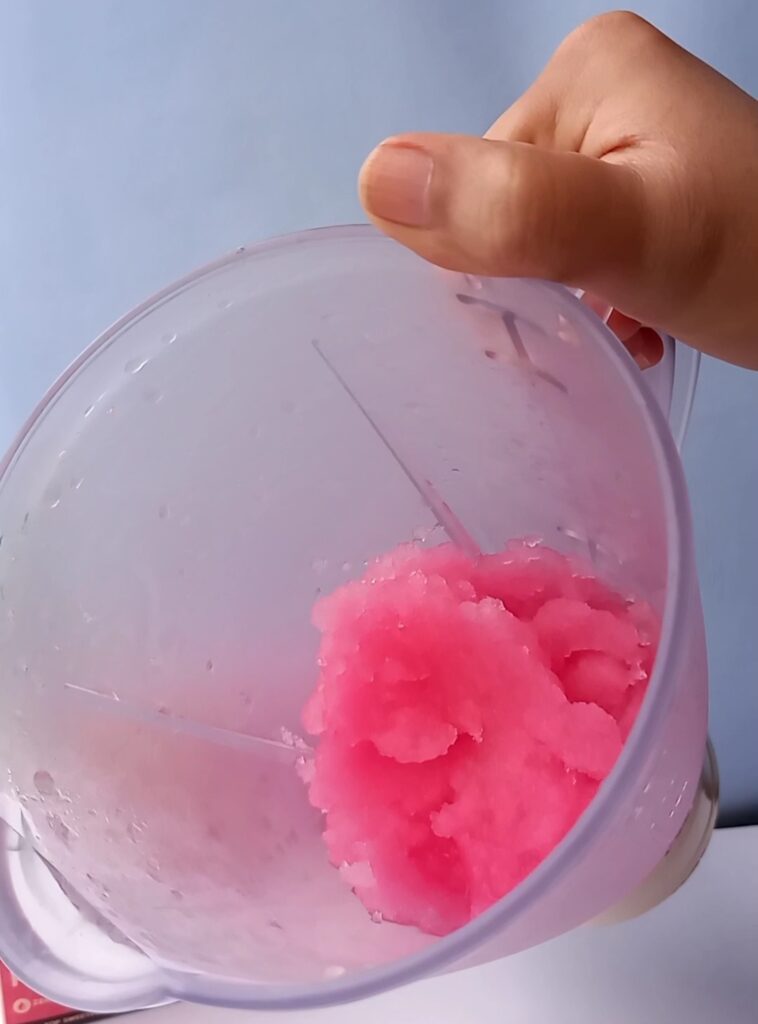 Lemon fruit slushy is ready. See how simple is to make this summer drink.