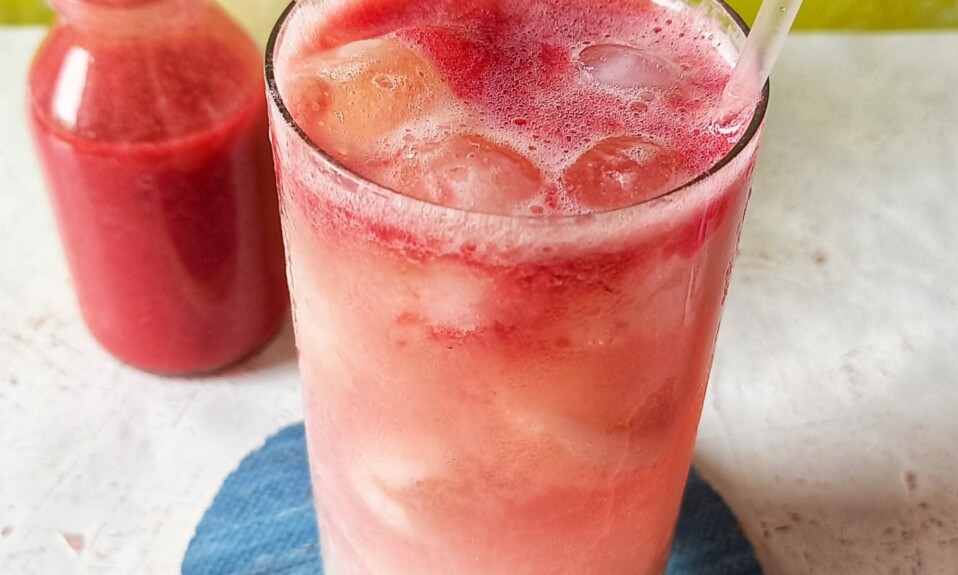 Lychee Plum Soda | Lychee Plum Mojito | Learn how to make tangy and fruity lychee plum mojito with step-by-step photos and video. Try this chilled and fruity mojito recipe this summer. And of course, I am using lychee fruit because the lychee occupies the entire market right now. And it is the season of lychee. This lychee plum mojito is an effortless and delicious drink.
Basically, a mojito is made with soda, sugar, mint leaves, and some lemon. But we make the mojito in many different ways. Try my lychee plum mojito and enjoy the summer.
Some other summer drink recipes…
Ingredients
For one glass
½ glass lychee juice
2 to 3 tbsp plum syrup
Sugar (if required)
Soda/sprite
Ice cubes
How to make Lychee Plum Mojito?
First, we need fresh lychee juice. For that take some peeled lychee and grind it with some sugar. Then strain out the juice. Fresh homemade lychee juice is ready. Or you can also use readymade juice. Take a glass. Add ice cubes. Add lychee juice.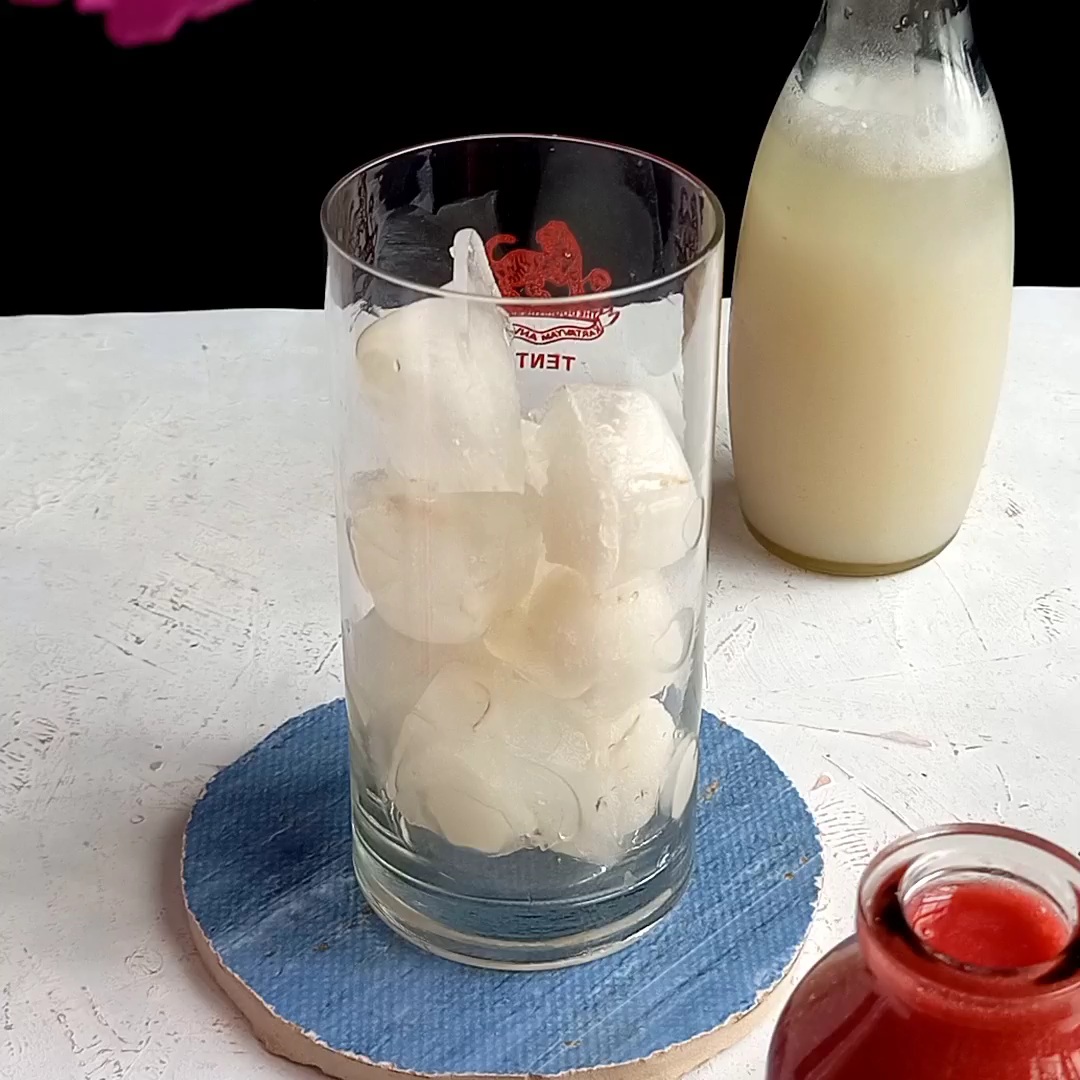 Now add soda. Or you can also use sprite in place of soda.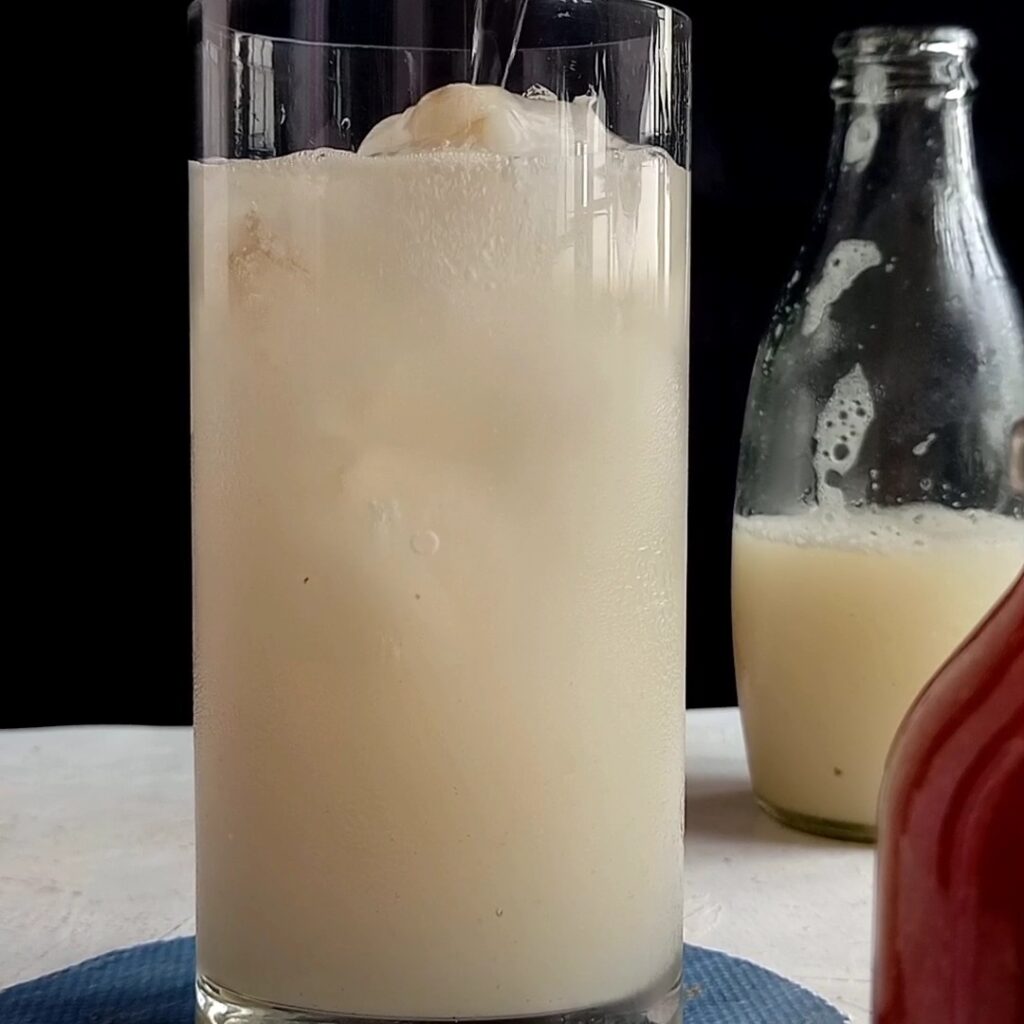 Add plum syrup.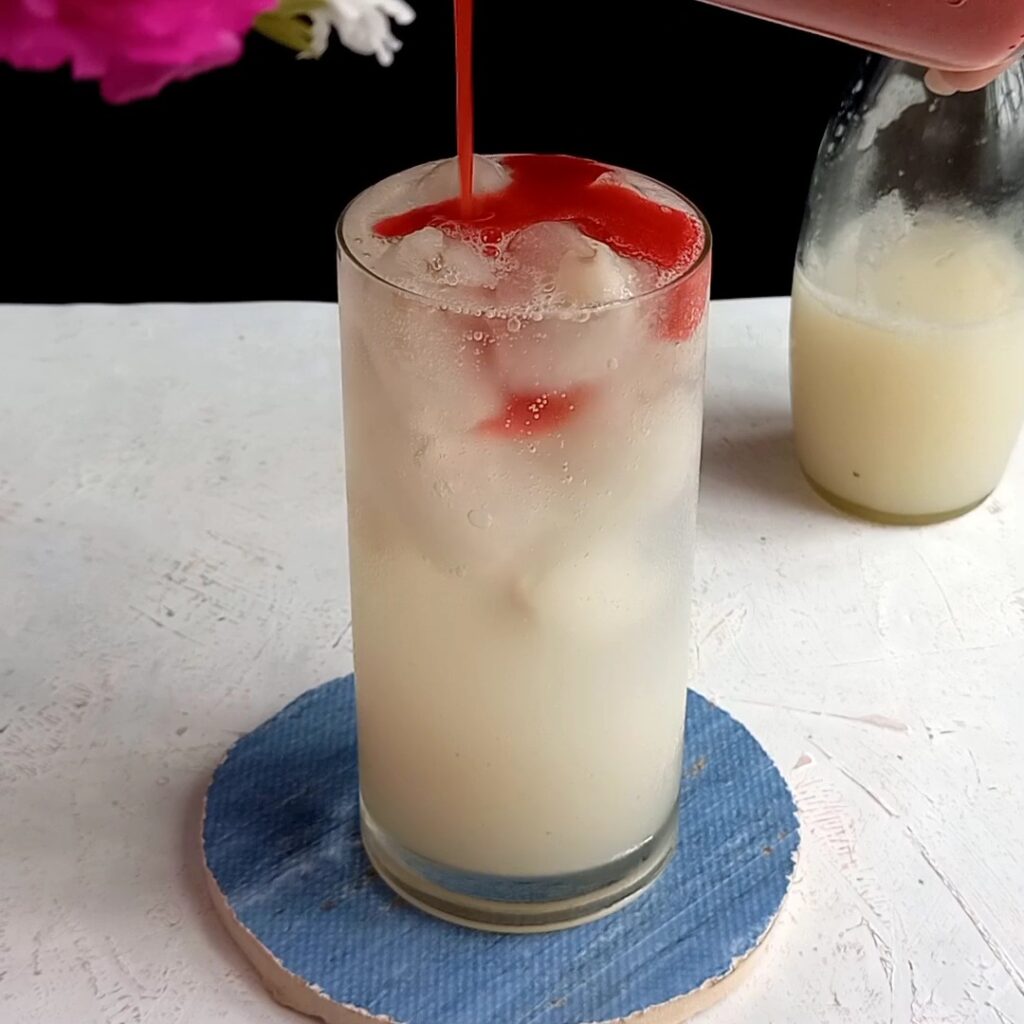 Mix well. That's it.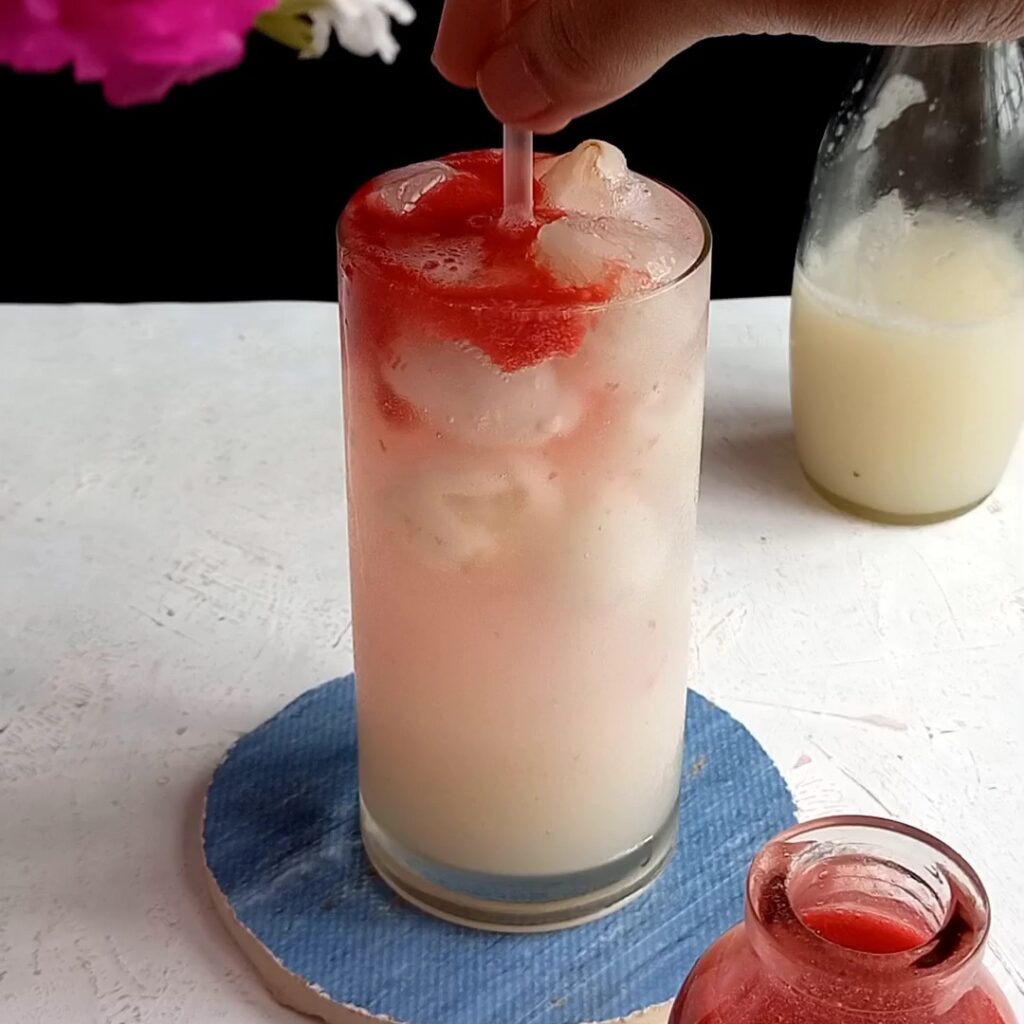 Lychee plum mojito is ready.