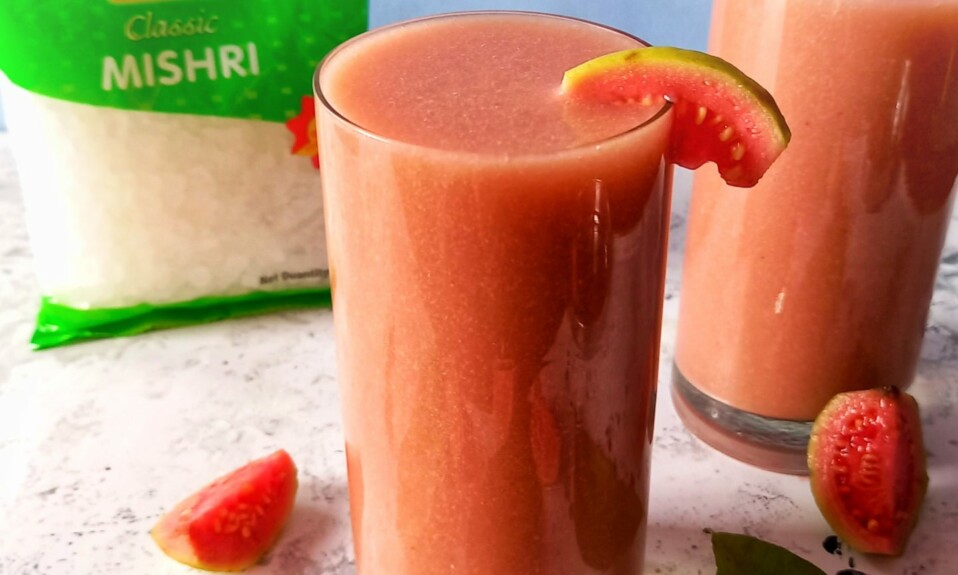 Fresh homemade Guava Juice Recipe | Learn how to make fresh guava juice at home with step-by-step photos and video. Homemade juice always tastes better than store-bought. And Homemade juice is also very healthy and free from preservatives. It is also best for kids. So we have to take Homemade juice and also give this to your kids.
Today we are going to make super smooth and tasty guava juice at home. It is very simple to make and you can store this for 2 days in the fridge. But try to use freshly squeezed juice.
Some other drink recipes from this blog…
INGREDIENTS
Red guava (1 bowl, 8 to 10 guavas)
1 tsp salt
2 to 3 tbsp sugar/honey
50 to 60 ml water
Ice cubes (optional)
RECIPE VIDEO
Homemade Guava Juice
Take some red guavas. Wash them well and chop them into pieces. Now take a blender. Add chopped guavas.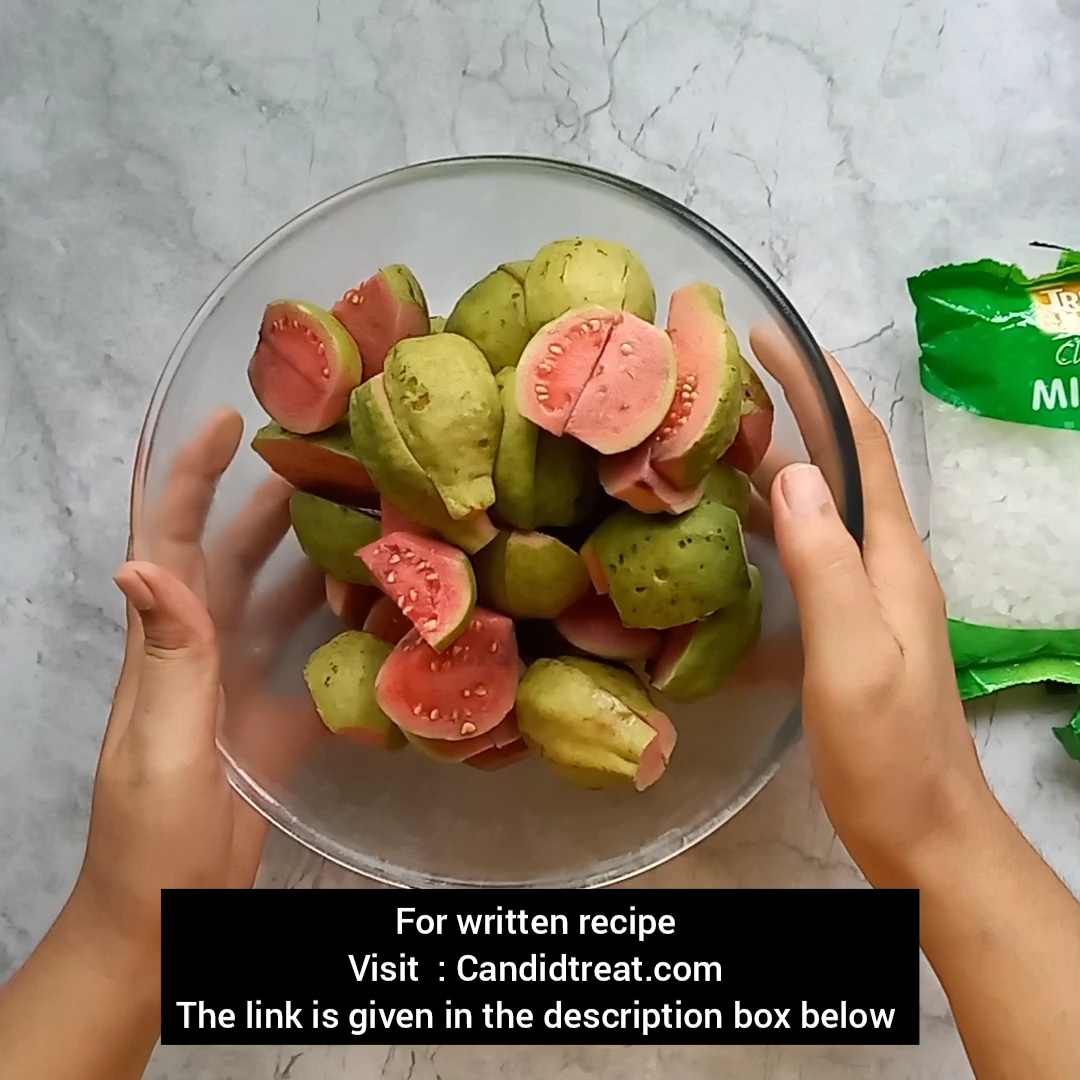 Add salt and sugar. Add water. If the juice looks too thick after blending, add more water and blend. Now blend it well.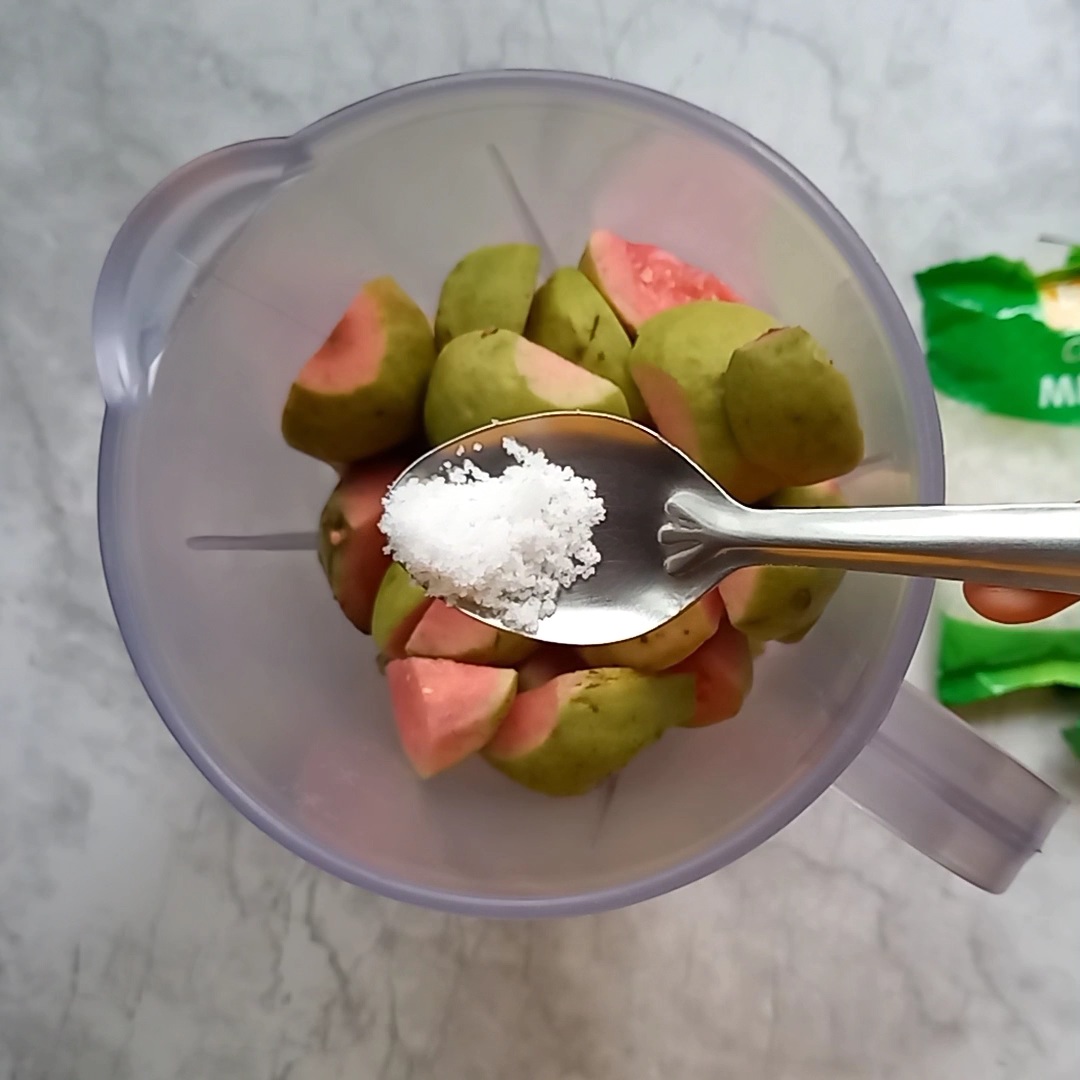 After that, strain the juice and remove the seeds.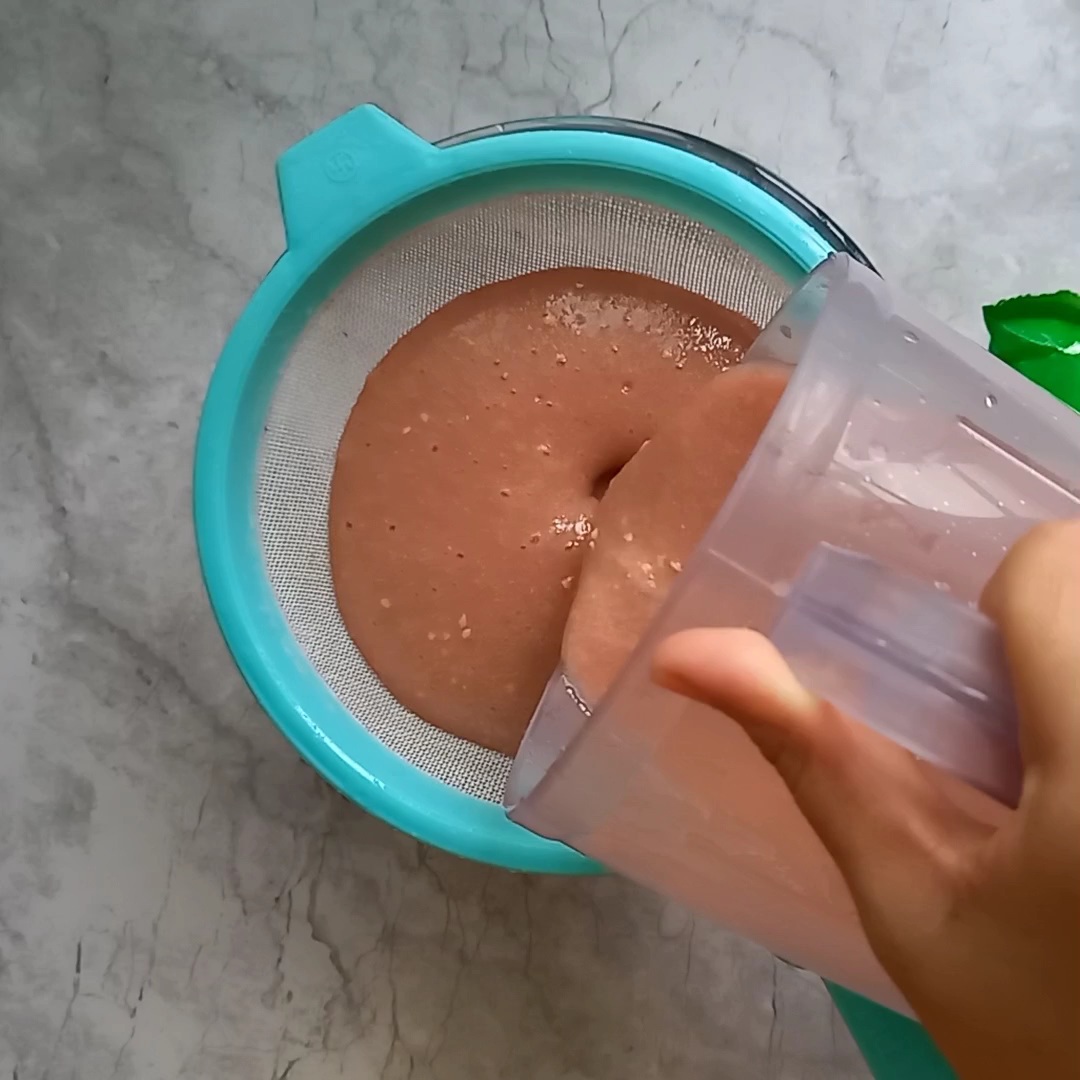 Keep this in the fridge to chill. Or use ice cubes. Guava juice is ready. Serve it chilled.