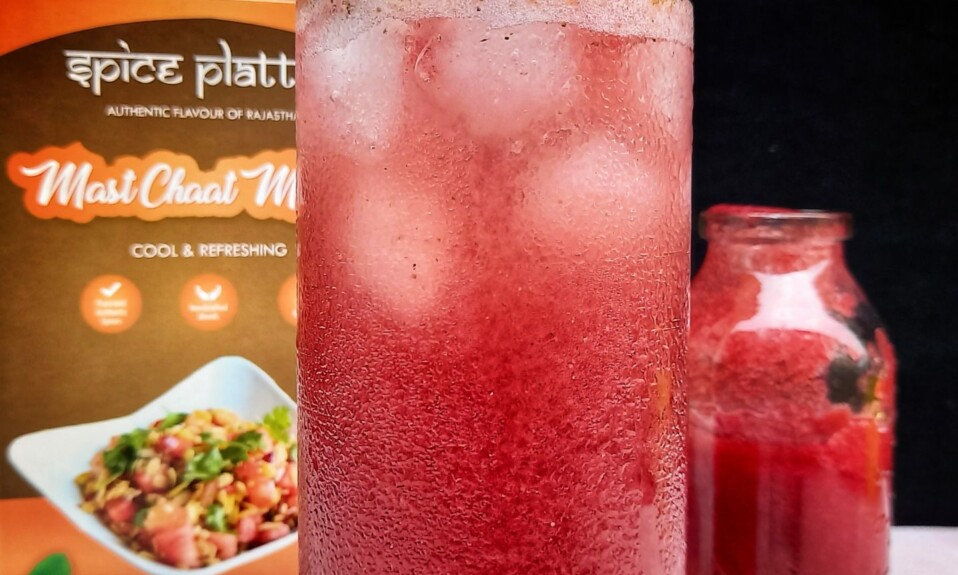 Masala plum soda | Learn how to make masala plum soda with step-by-step photos and video. Try this amazing and refreshing masala plum soda. In this soda drink, you taste the tangy and fruity flavor of plum with some chatpata chaat masala. Generally, plain soda drink is made with lemon, black salt, and soda water. But this one is a little bit different because we are using plum syrup and chaat masala.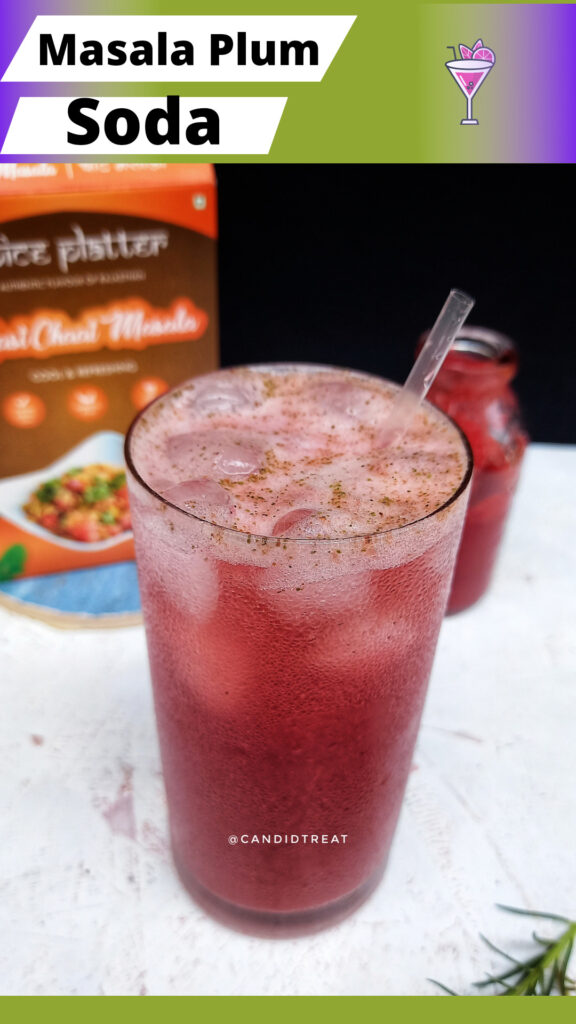 some other recipes from this blog…
INGREDIENTS
Some ice cubes(for one glass)
5 to6 tbsp plum syrup
2 tsp chaat masala powder
Soda water/sprite
How to make masala plum soda?
Take a glass. Add a lot of ice cubes. Then pour the plum syrup. Here I am using homemade plum syrup. And it is very easy to make. You just need to cook the plum with some sugar. Then blend the plum mix and strain the syrup. That's it. You can store this syrup for 5 to 7 days in the fridge.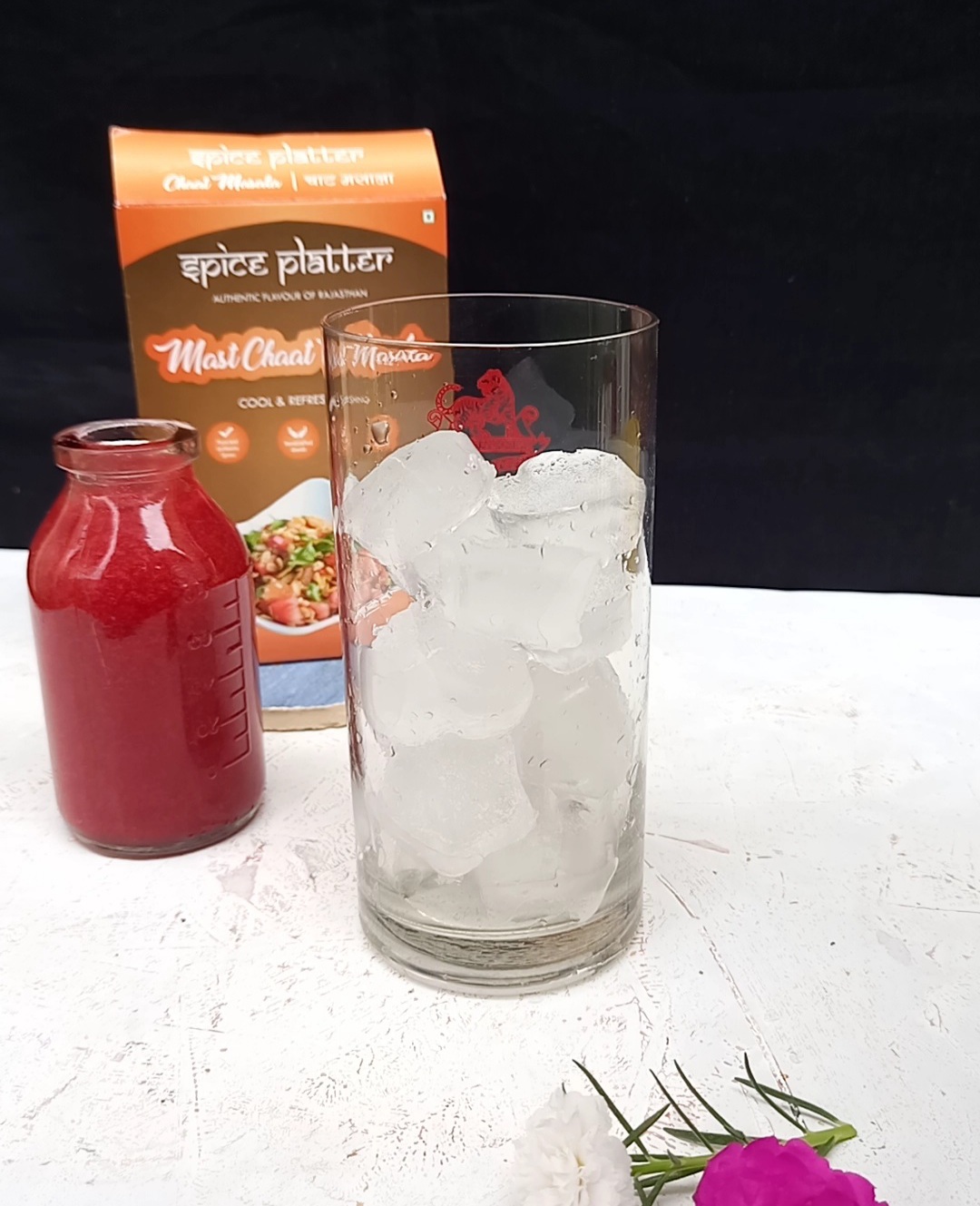 Now add chaat masala powder. Here I used chaat masala from a spice platter.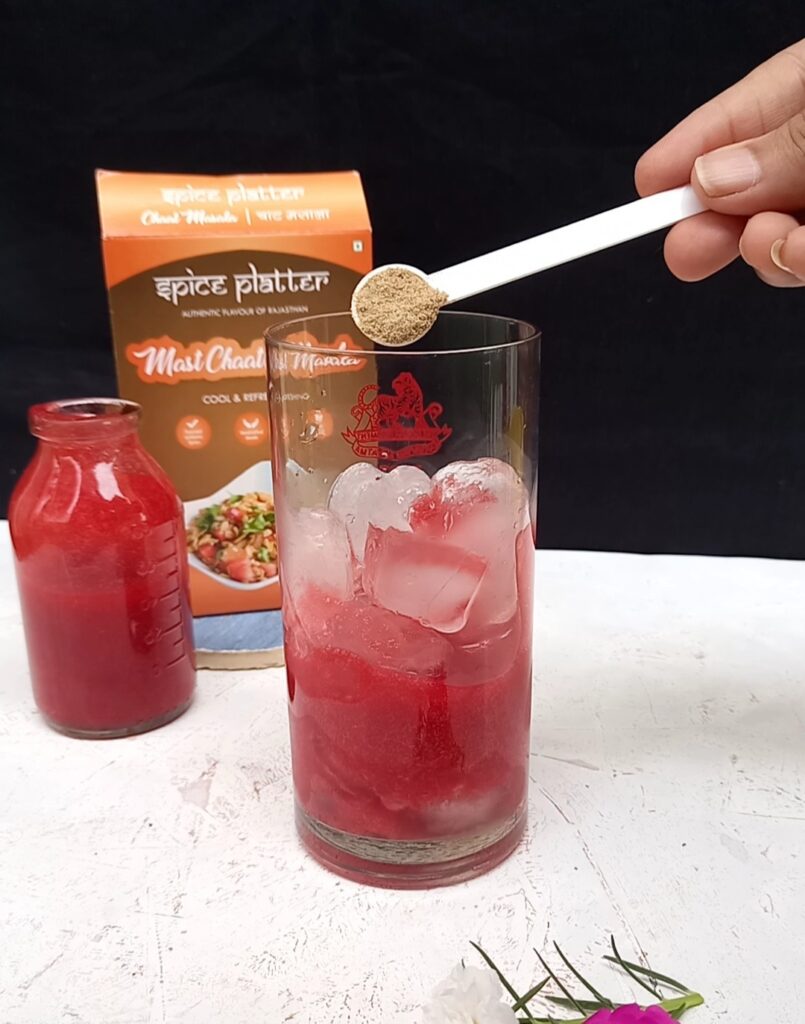 Add soda water. Or you can also use a sprite.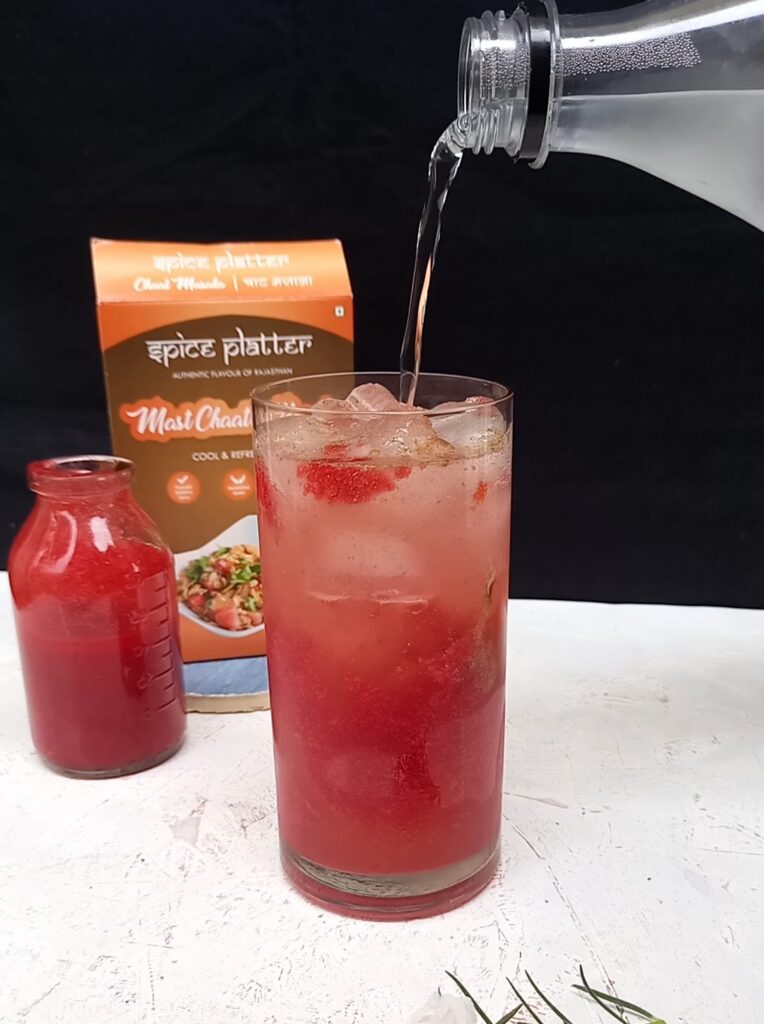 Mix well. Masala plum soda is ready.