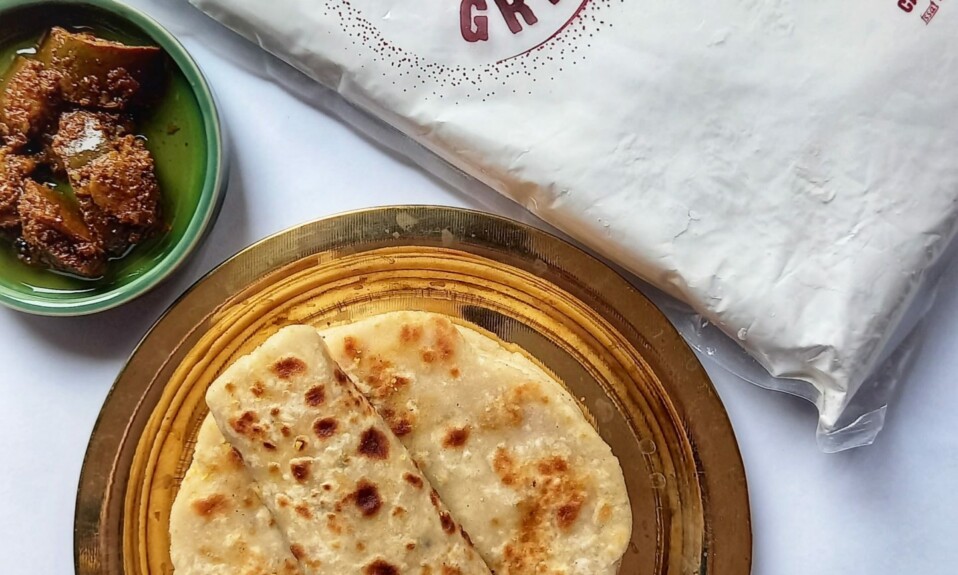 Chawal ka paratha stuffed with chana dal | Healthy and delicious paratha recipe | Learn how to make chawal ka paratha with step-by-step photos and video. Chawal ka paratha is also similar to normal paratha. But this one is a little bit tricky because while making the rice flour paratha, we need to be very careful while rolling and kneading the dough. Because rice flour is not stretchy like wheat flour. That's why we just have to put little press to prevent it from breaking.
But chawal ka paratha tastes very delicious. You can make these parathas for breakfast, lunch, or even dinner. Serve it chawal ka paratha with achar(mango pickle), chutney, or curry. Today, we are going to stuff the paratha with chana dal filling. And this filling is also very easy to make. You can store this chana dal filling for 3 to 4 days in the fridge.
Some other recipes from this blog…
RECIPE VIDEO
INGREDIENTS
Ingredients for dal stuffing
1 bowl soaked chana dal (yellow dal)
1 tbsp mustard oil
1 tsp cumin seeds
½ tsp hing
2 to 3 dry red chilies
1 tsp turmeric powder
2 tsp salt
1 tsp nigella seeds(kalonji)
½ tsp carom seeds(ajwain)
Ingredients for rice flour dough
1 to 2 cups of rice flour
30 to 40 ml hot water
Normal water for kneading the dough
Ghee for toasting the paratha
How to make chana dal stuffing?
Take some chana dal and soak it for 3 to 4 hours. After that, it is ready to use. Wash the dal with water.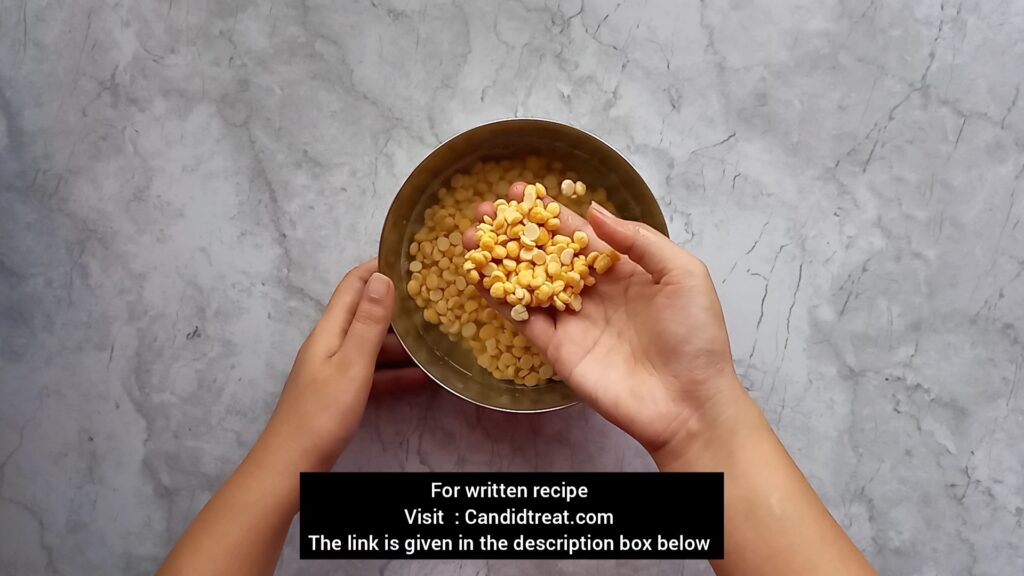 Now take a pan. Add mustard oil. Add cumin seeds, hing, and red chilies. Sauté it for 10 to 15 seconds on high flame. Then add soaked chana dal. Sauté it for 5 to 6 minutes on high flame. Add turmeric powder. Add salt as per your taste.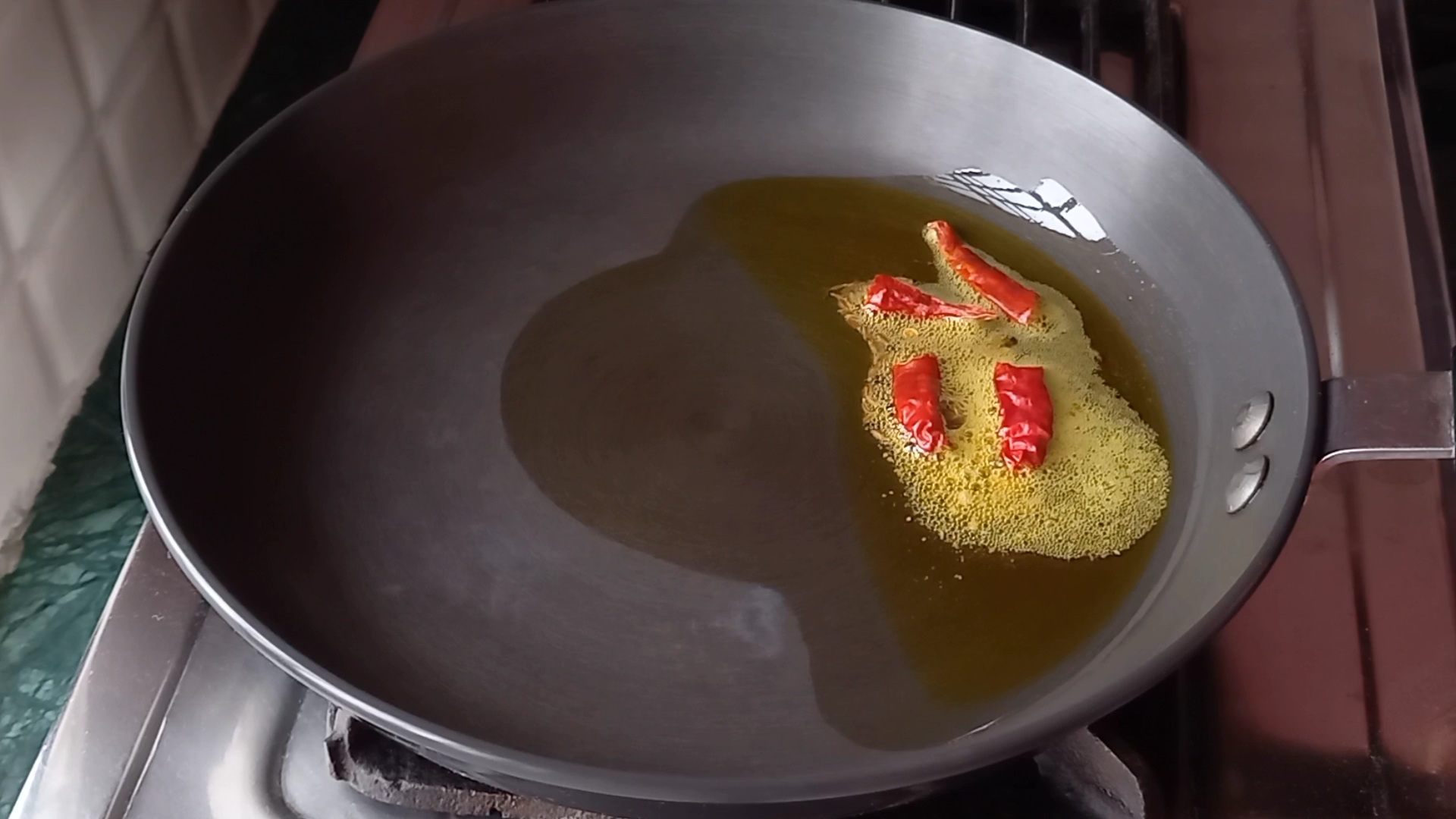 After 6 minutes of cooking, turn the flame on medium and cover the pan. Again cook the dal for 4 to5 minutes. Now it is ready. Turn off the heat.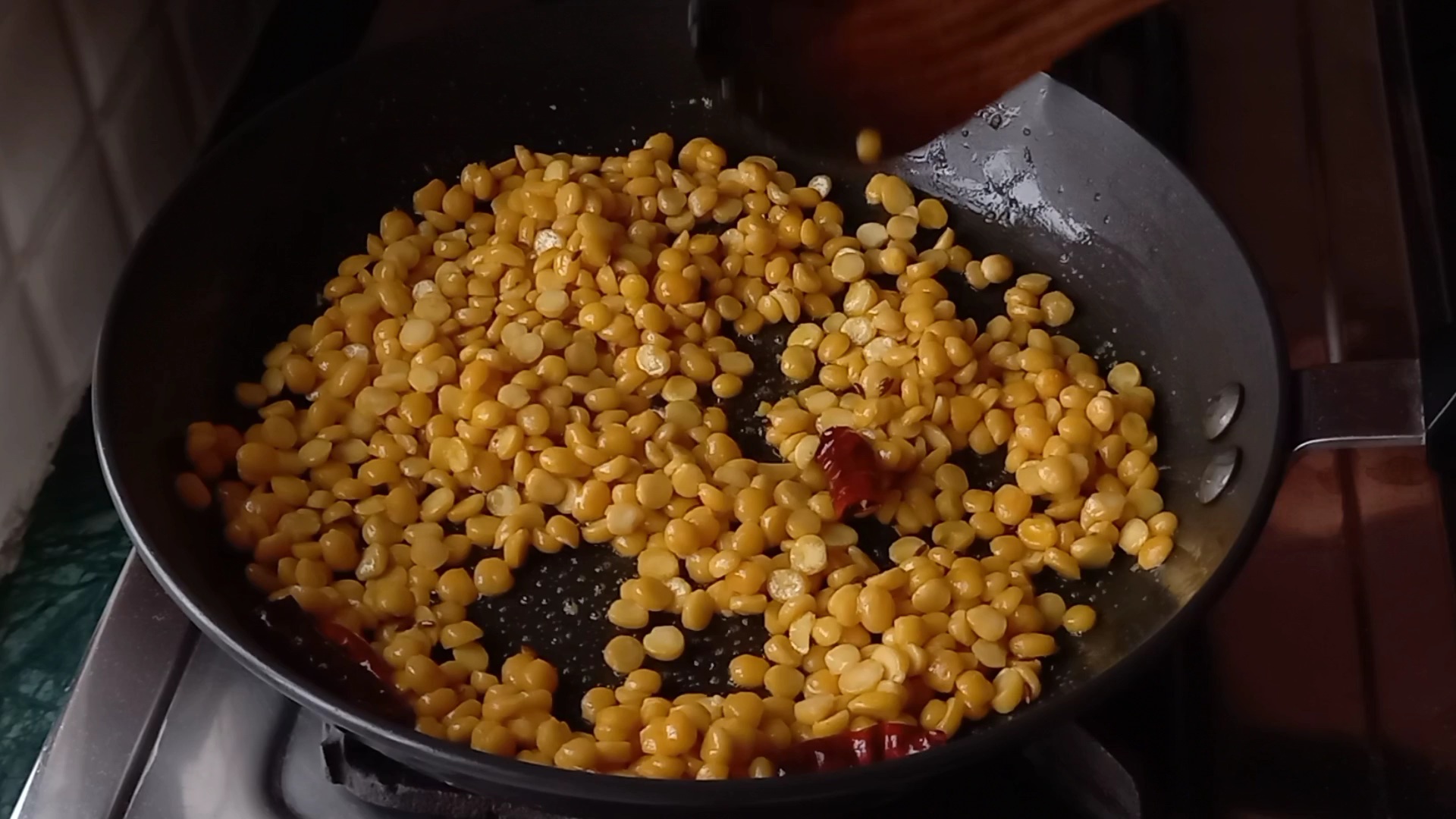 Leave it for 2 to 3 minutes. Then grind it well. After that add nigella and carom seeds. Mix well.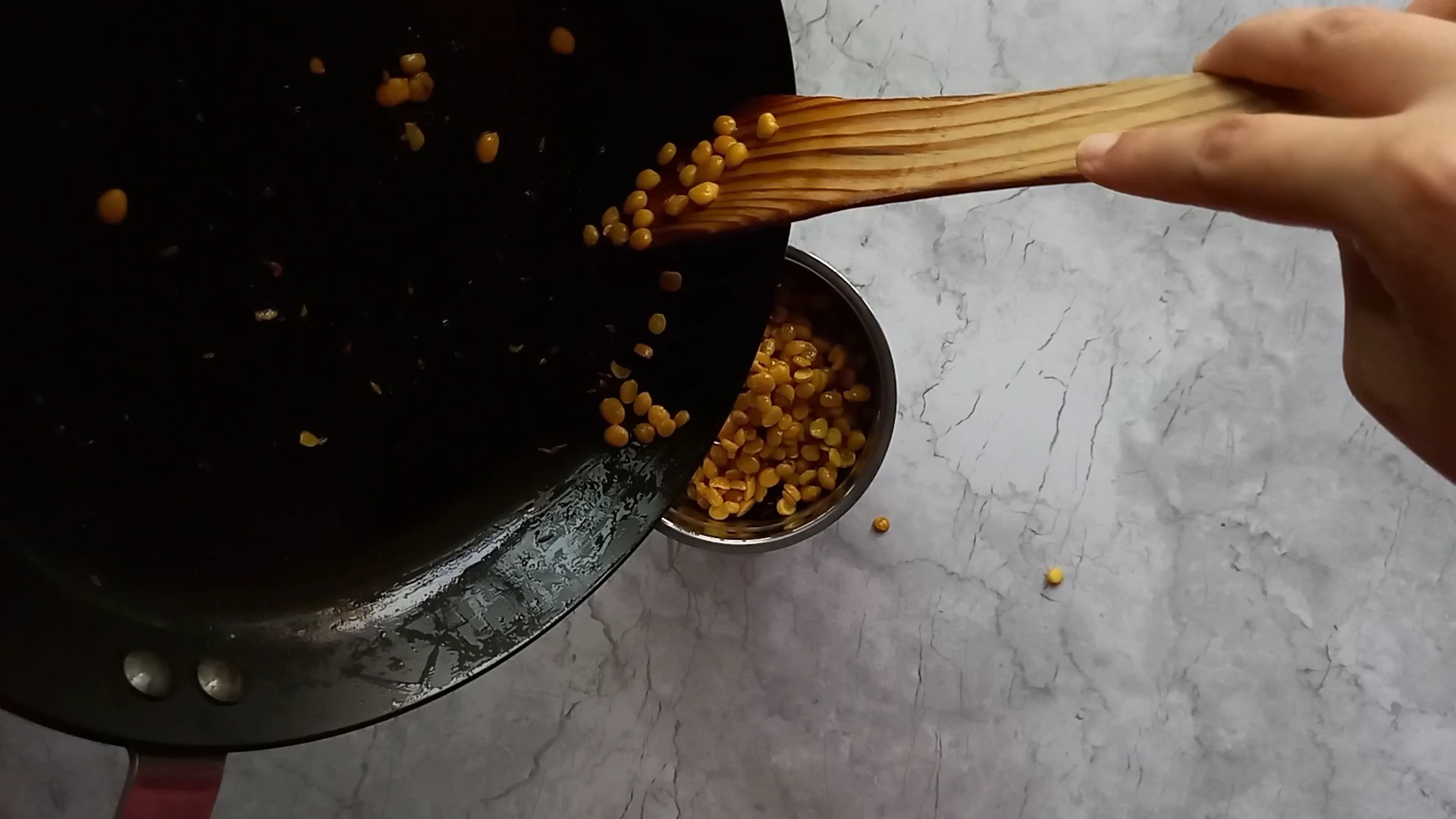 How to knead rice flour dough and paratha?
Take some rice flour. Here I used rice flour from GRAIN2GRAIND. Now add some hot water and mix well Here, the flour is not too wet or dry. Leave it for 2 to 3 minutes.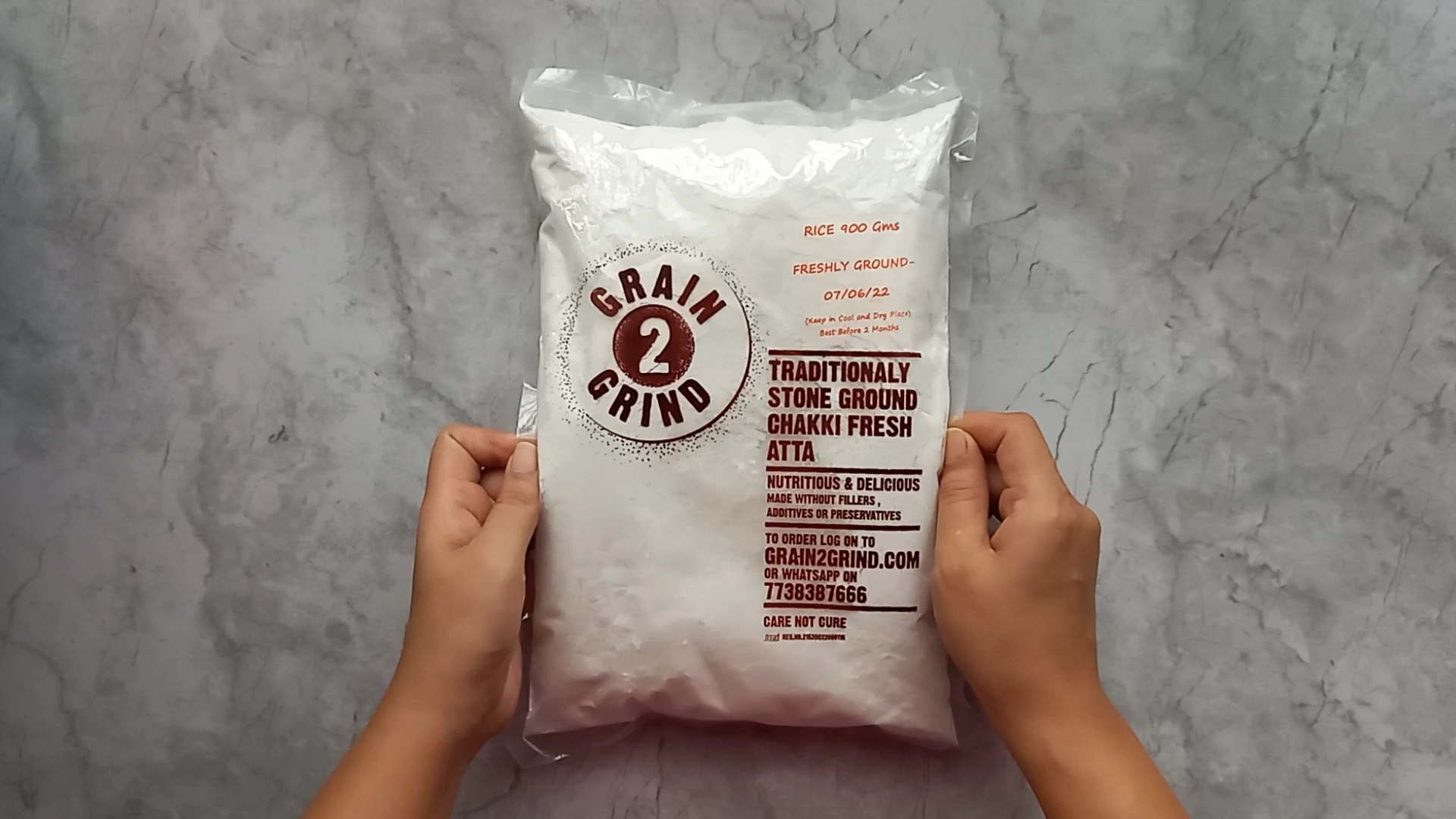 Then knead the dough. After that add normal water in batches. And knead a soft dough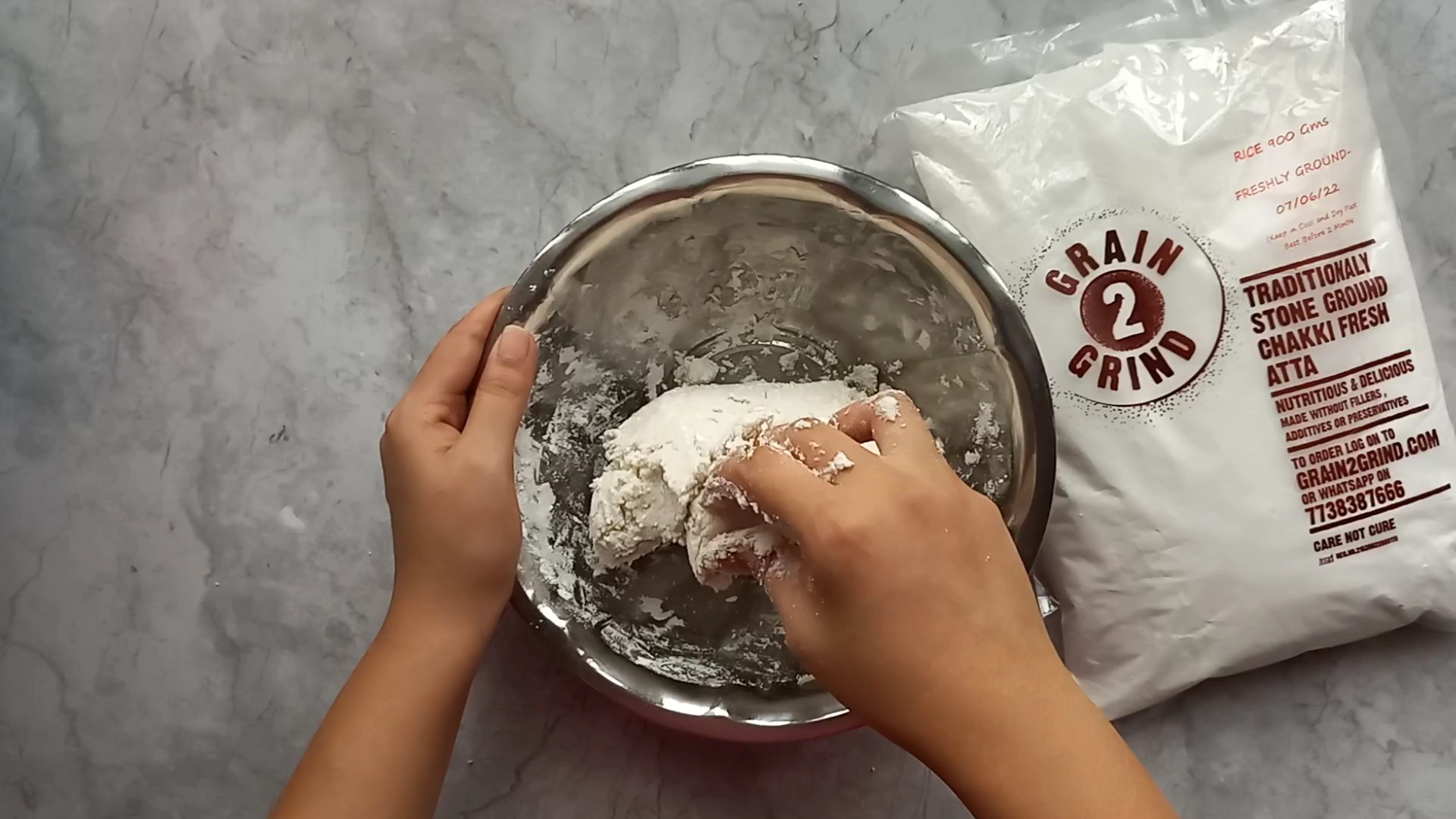 Make sure that the dough has to be soft. Leave it for 2 to 3 minutes.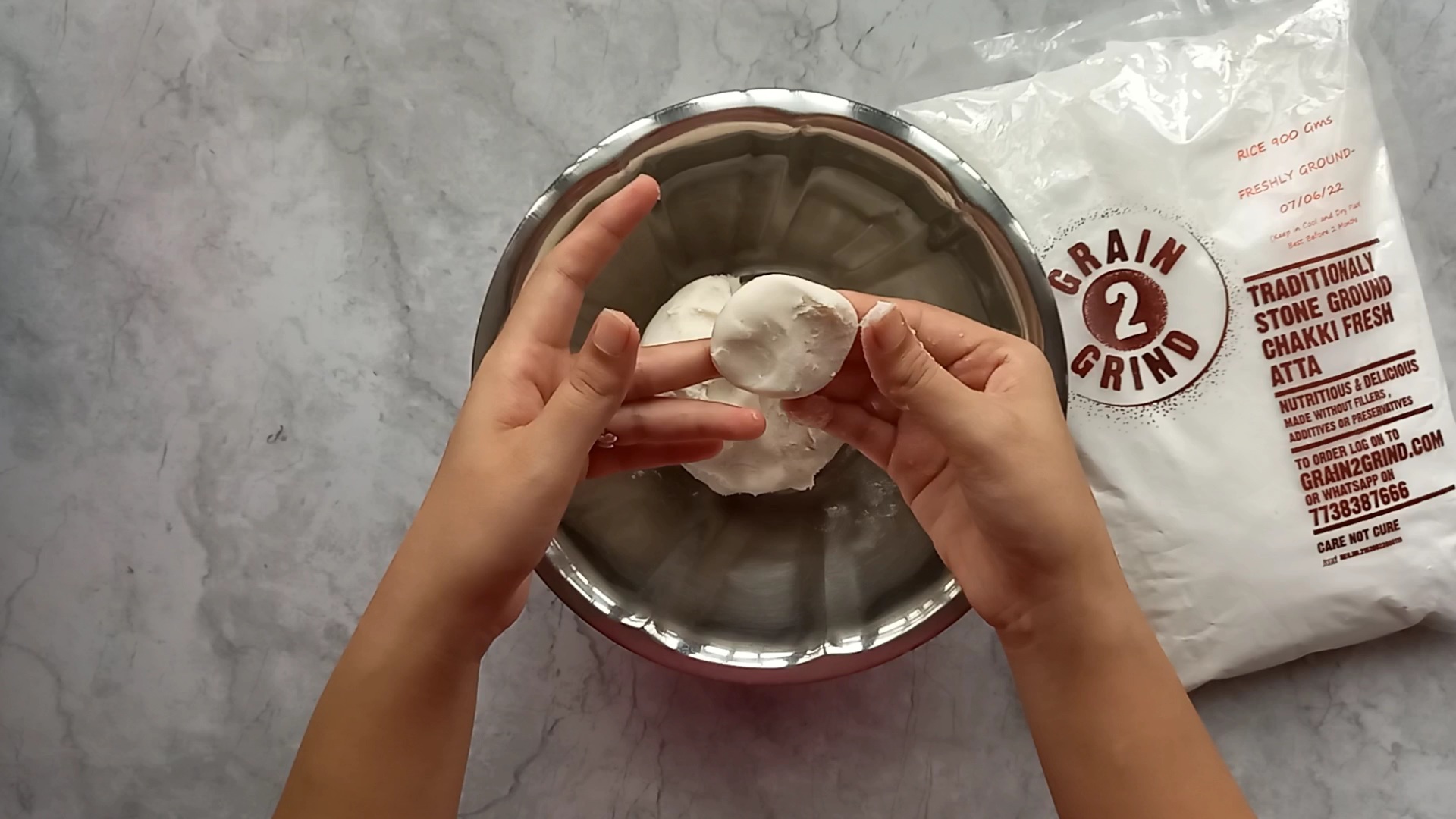 Now sprinkle some flour on the surface. Take a small piece of dough. Dust it with some flour. Make some gape like this for stuffing the dough.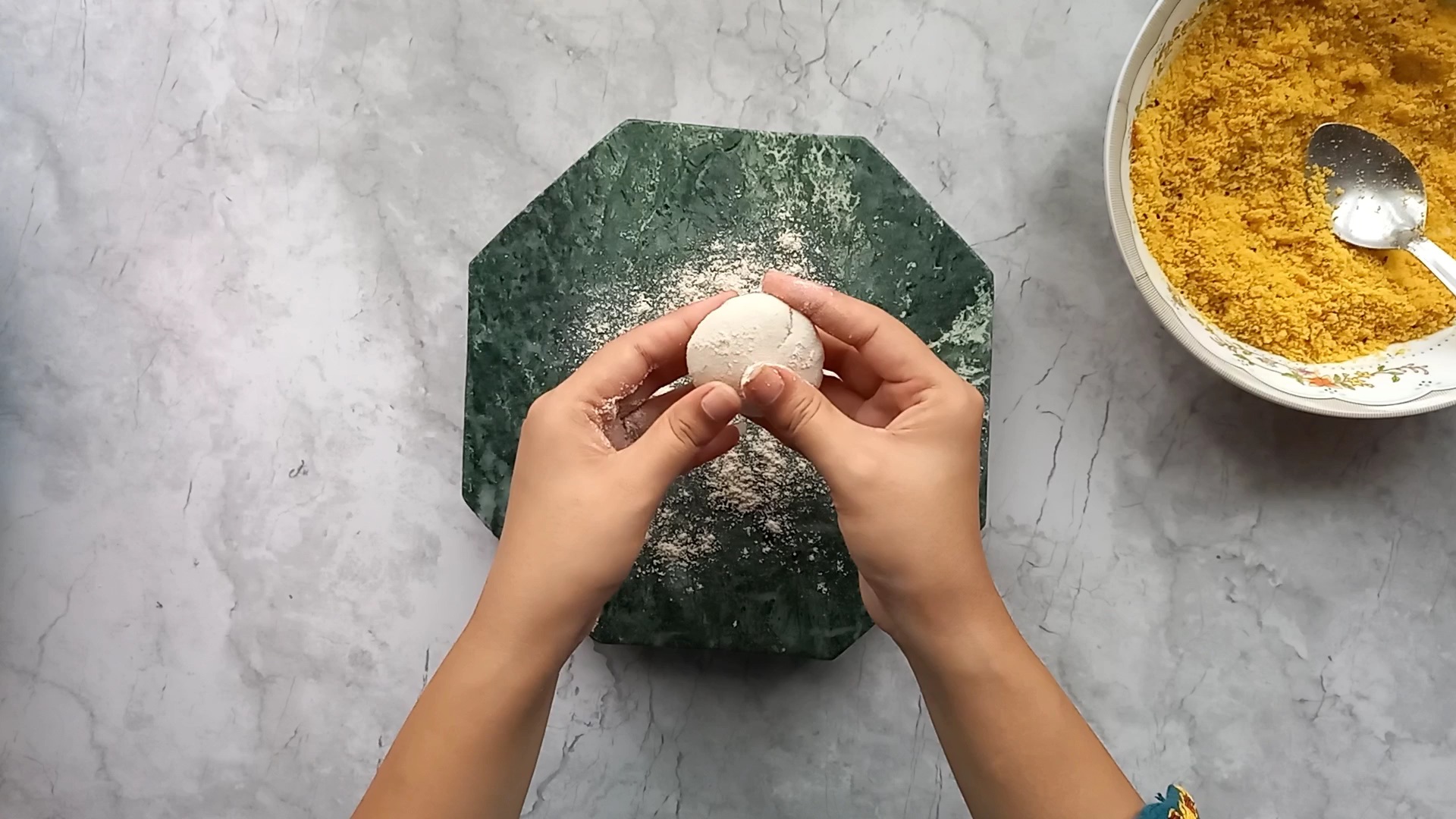 Add 1/2 tbsp chana dal stuffing. After that seal it. Again dust it with some flour to prevent it from sticking.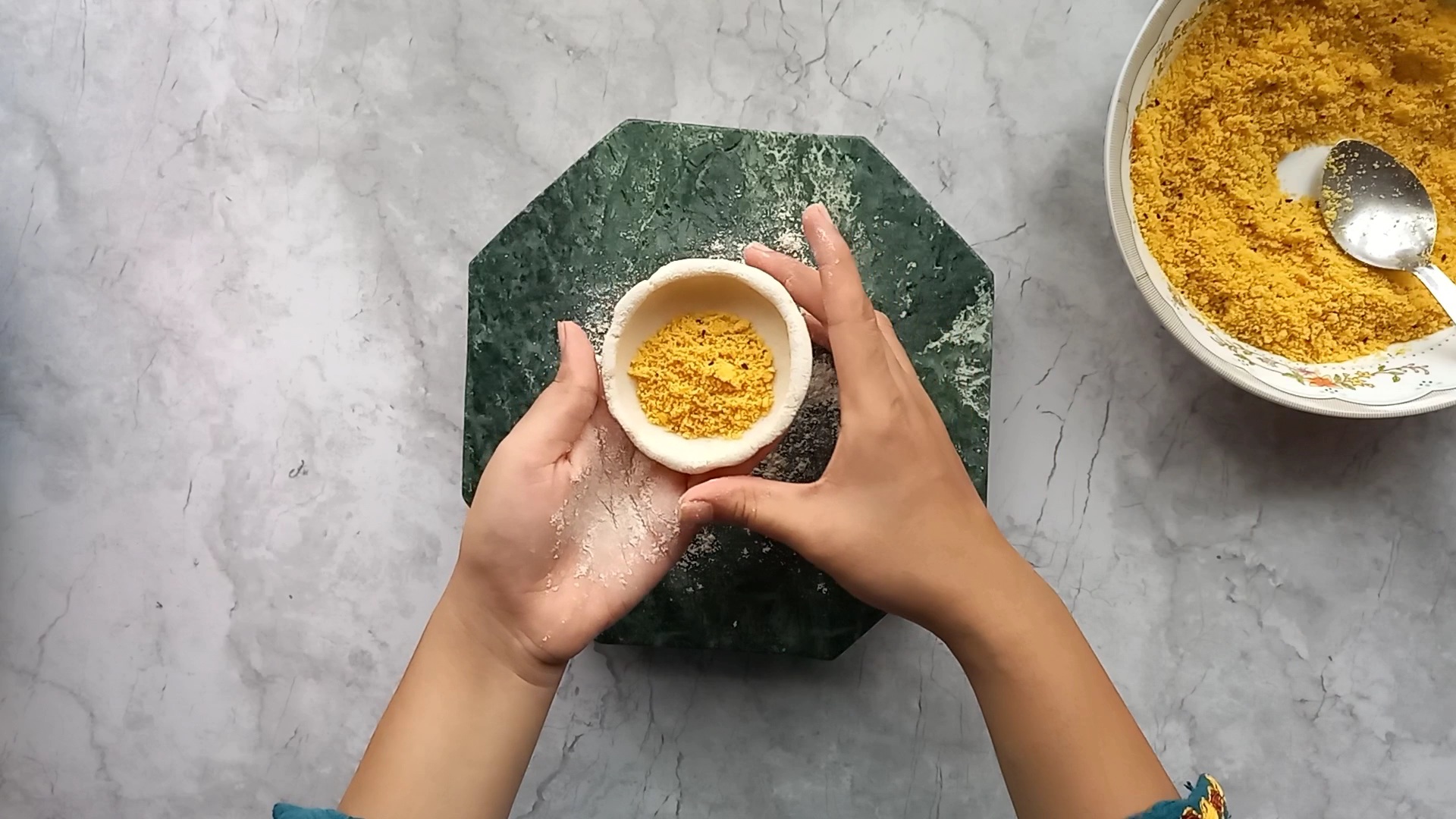 Frist, flat the dough with your hands. Then, with very little pressure roll out the dough. Make all of them like this.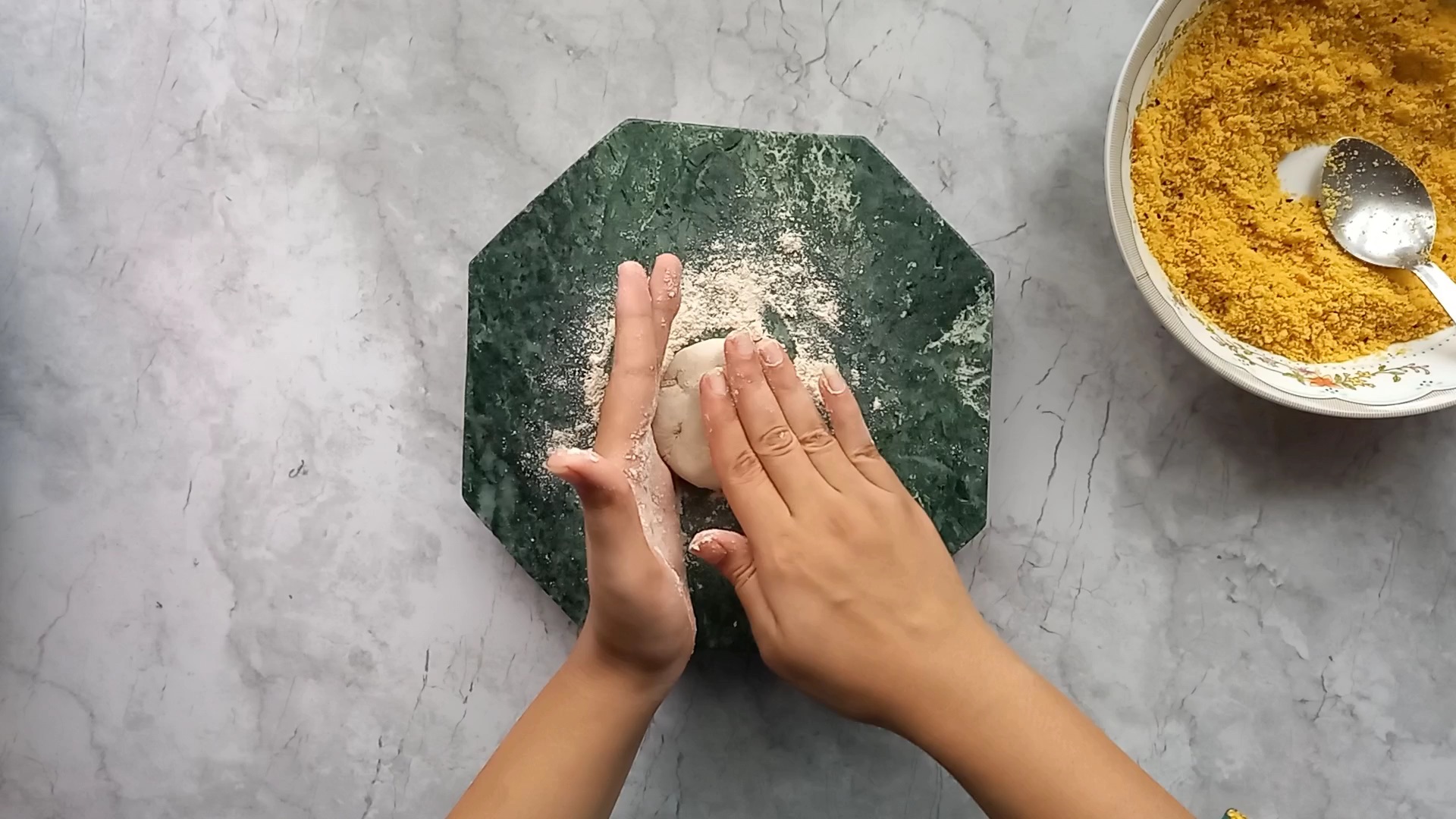 Now take the griddle. Place the roti and cook it on a high flame. Cook it from both sides. It takes a minute. Then add some ghee and toast the paratha from both sides. Make all of them like this.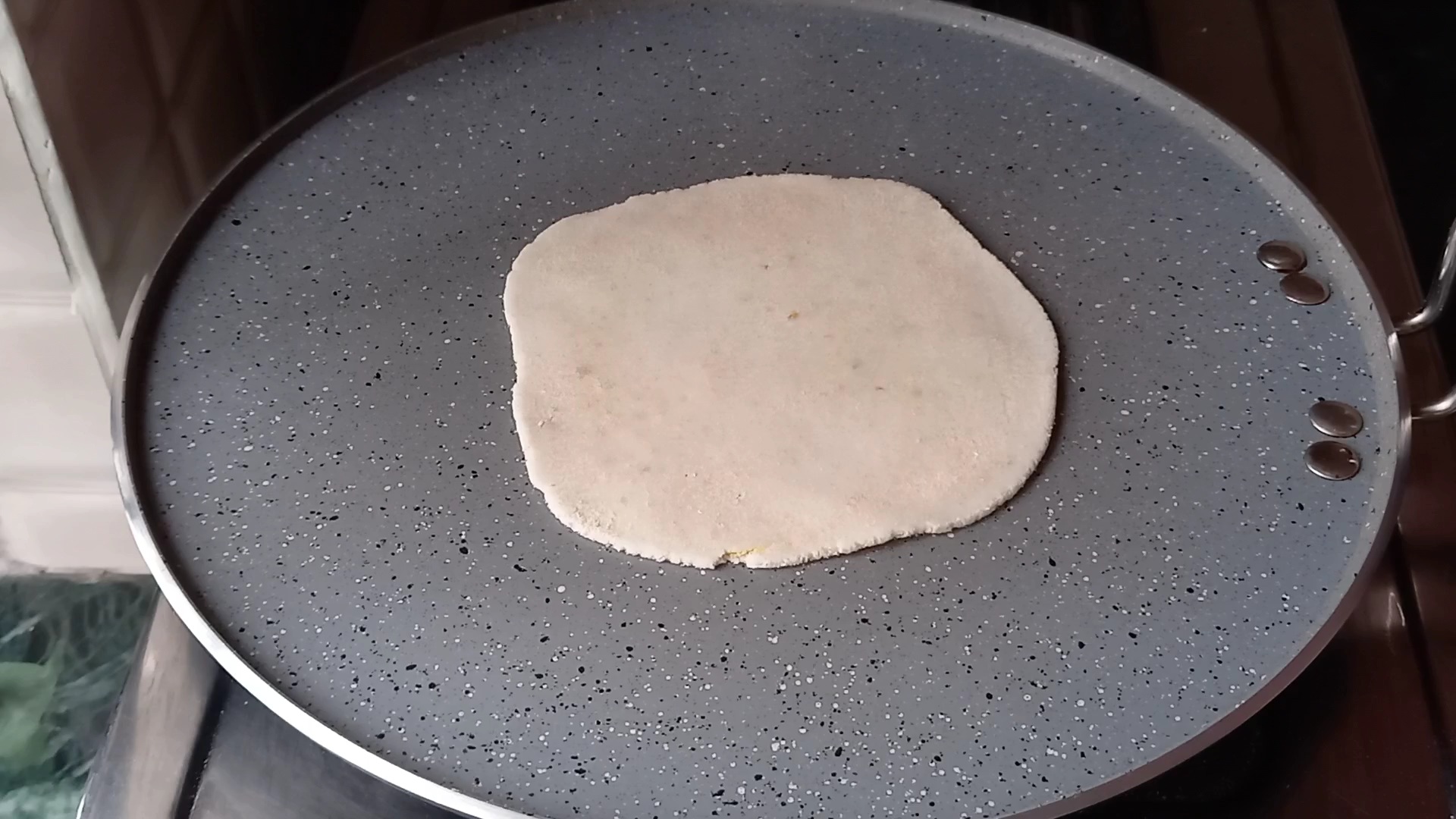 Chawal ka stuffed paratha is ready to serve. Serve it warm with pickle, chutney, or curry.