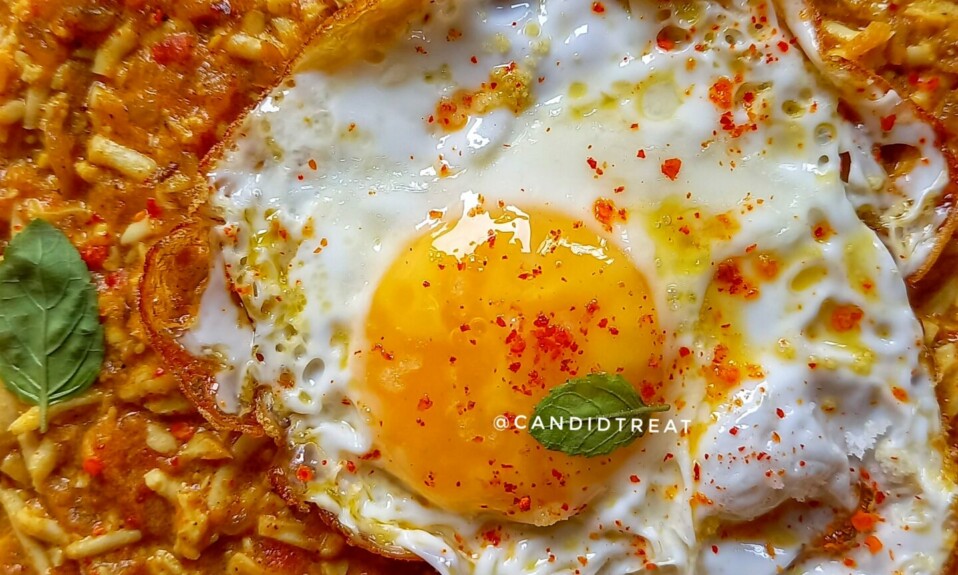 Anda Ghotala Recipe | Learn how to make anda Ghotala at home with step-by-step photos and video. Anda Ghotala is again one of the famous street food from Indian streets. It is served with pav(bread). But you can also eat it with roti, naan, or paratha. And the main ingredient of this dish is boiled eggs. First, we have to make a spicy gravy then grate some boiled eggs and mix them well. It tastes spicy and super creamy.
Some other recipes from this blog…
INGREDIENTS
1 tbsp butter
3 to 4 tbsp oil
1 tbsp ginger, garlic paste/crushed
1 medium-sized onion
1 tbsp salt
1/2 tbsp turmeric powder
1 tbsp red chili powder
1/2 tbsp cumin powder
1/2 tbsp garam masala powder
2 medium-sized tomatoes
6 boiled eggs
Water 50 to 60 ml
Some eggs for frying
RECIPE VIDEO
Anda Ghotala Recipe with step-by-step photos
Take a pan. Add butter and oil. Heat it for 30 to 40 seconds. Now add cumin seeds, and crushed ginger garlic. Saute it for 10 seconds. Then add chopped onions.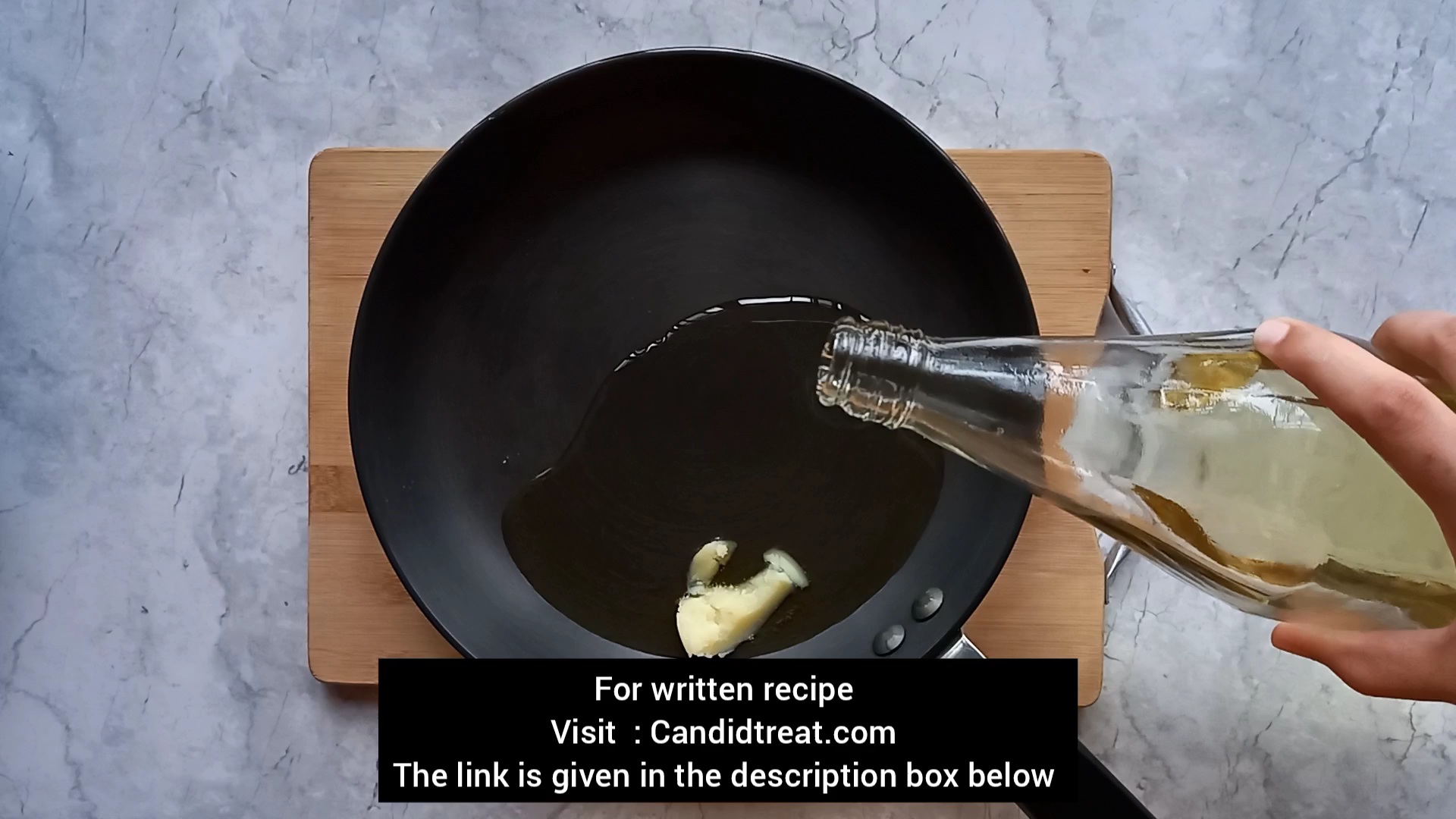 Cook the onions until it turns golden. Then add salt and other spices. Adjust the salt as per your taste. Mix well.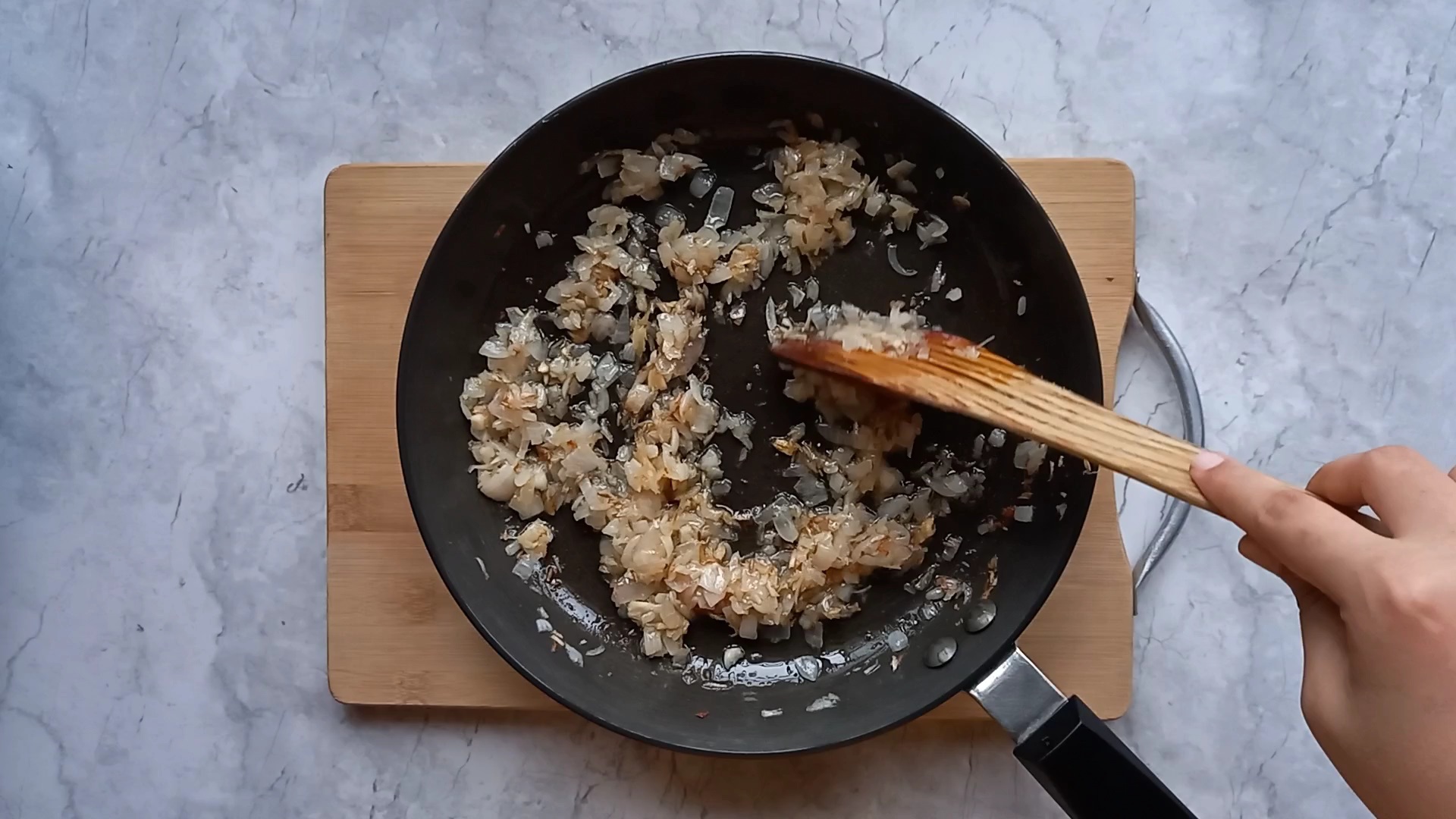 Then add chopped tomatoes. Cook it until it is cooked well. After that Take a masher or glass and mash the gravy well. Then add 20 ml water. Mix well.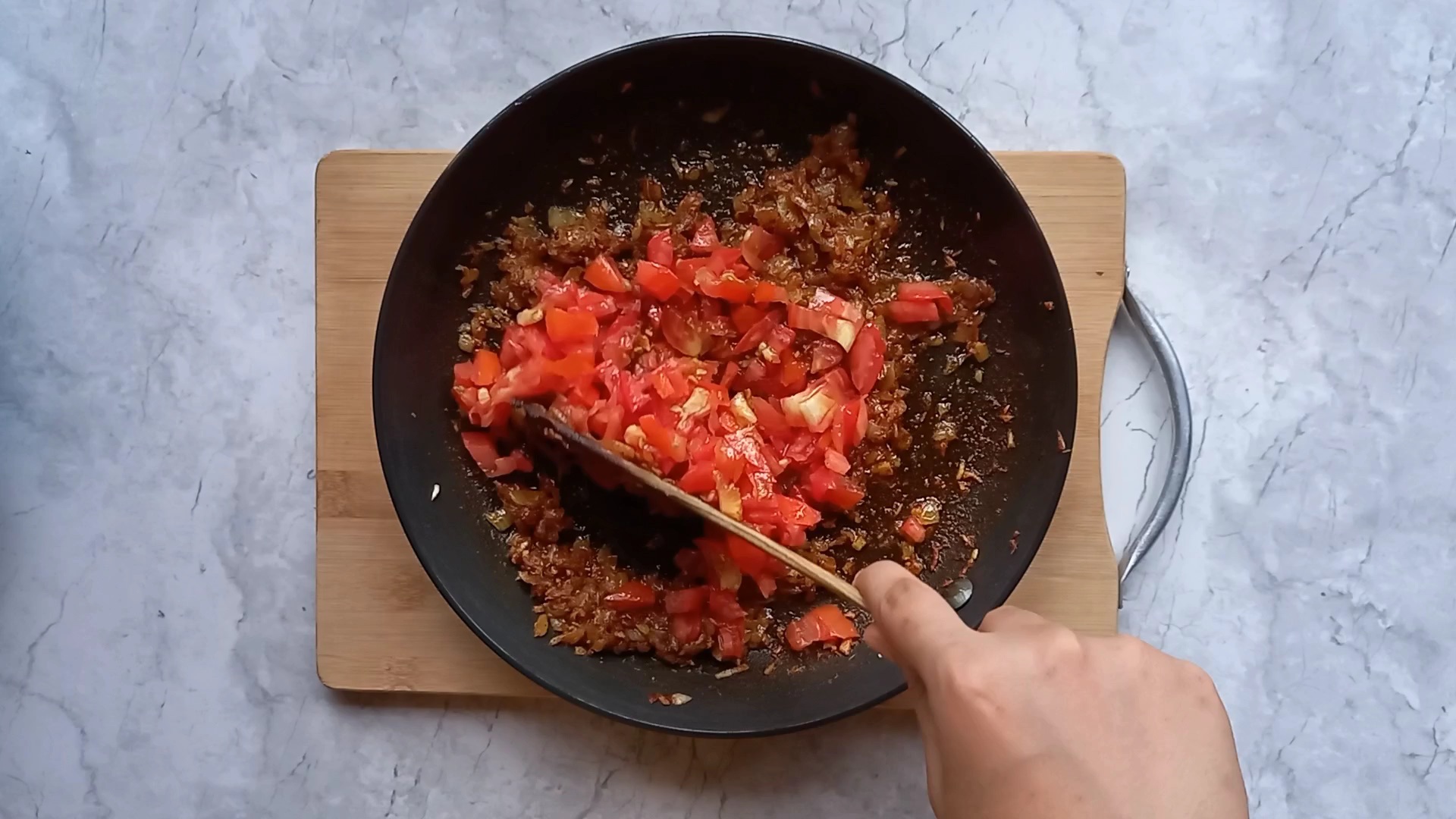 After that, Take some boiled eggs and grate them. Now mix the grated eggs with gravy.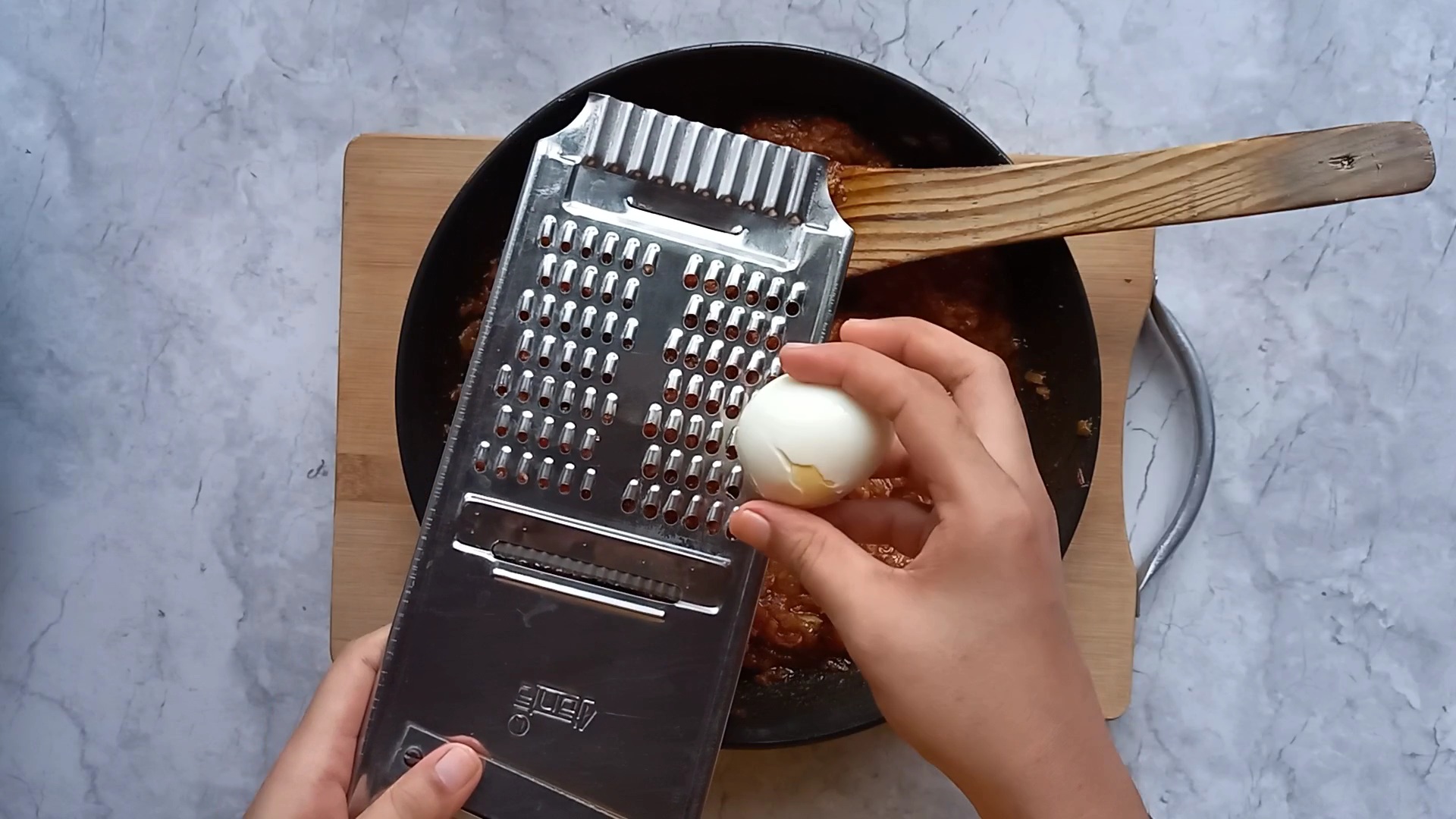 Again add some water and cook it for 4 to 8 minutes on medium flame. Anda Ghotala is ready.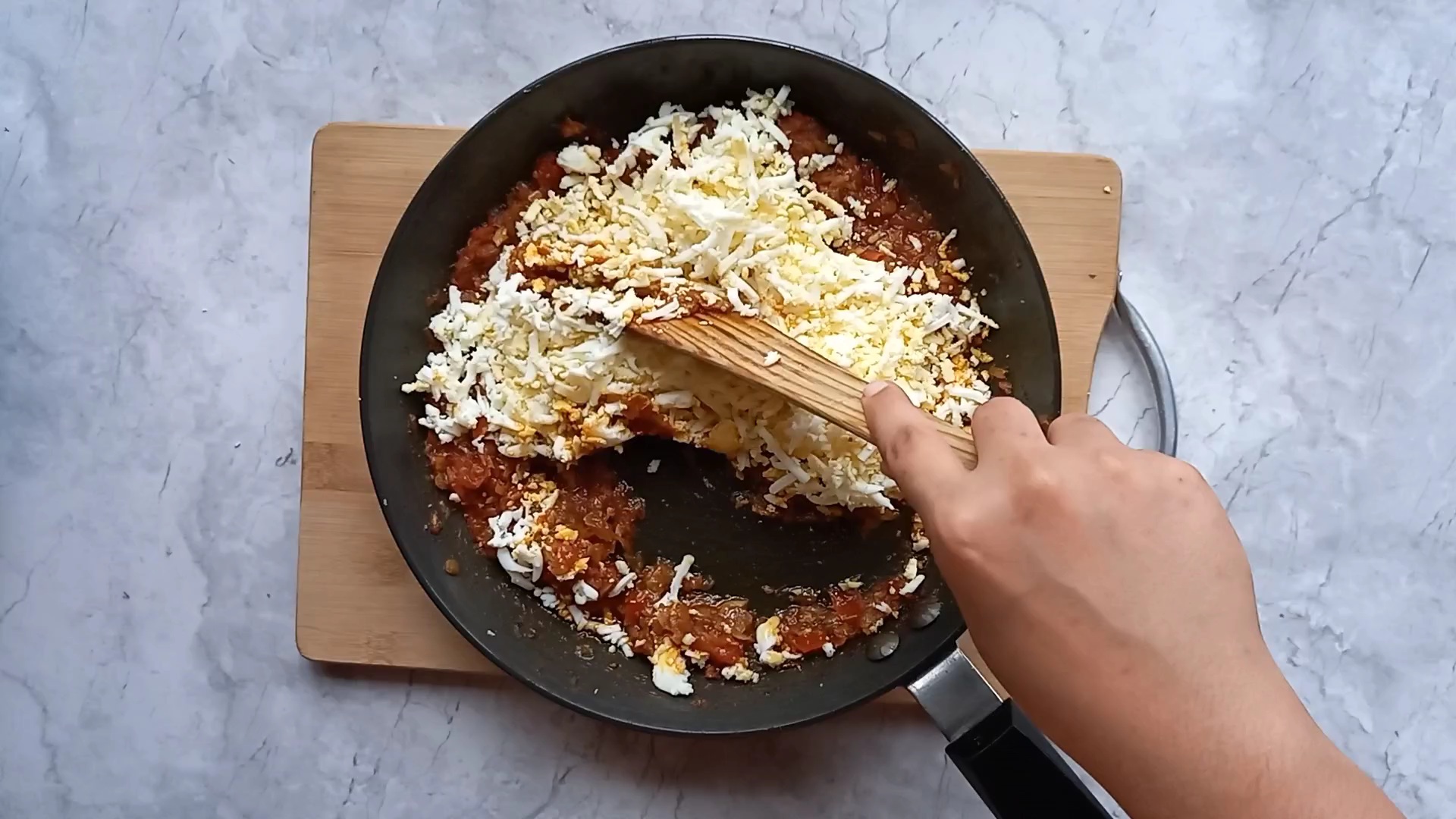 Now take a Tawa. Add some oil. Crack one egg and cook the egg half. Now top it with a fried egg. Serve it with bread/Pav.