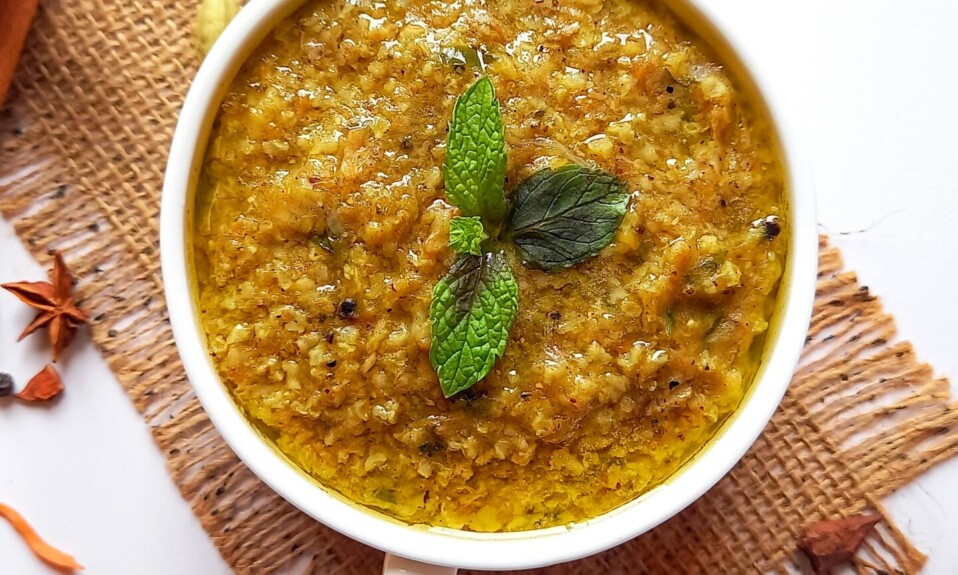 Veg Millet Haleem | Haleem Recipe | Hello everyone, are you looking for something super healthy for your lunch or dinner. And still, you want the tasty dish. This millet haleem is a perfect dish for lunch or dinner. We are going to use millet, a lot of lentils and veggies. That is why this dish is super tasty and full of protein. And you can easily make this at home.
In this recipe, you need millet. Here, I used proso millet, but you can also use kodo and Barnyard millet as well. So whatever you find easily in the store, use them in this haleem. So let's make this…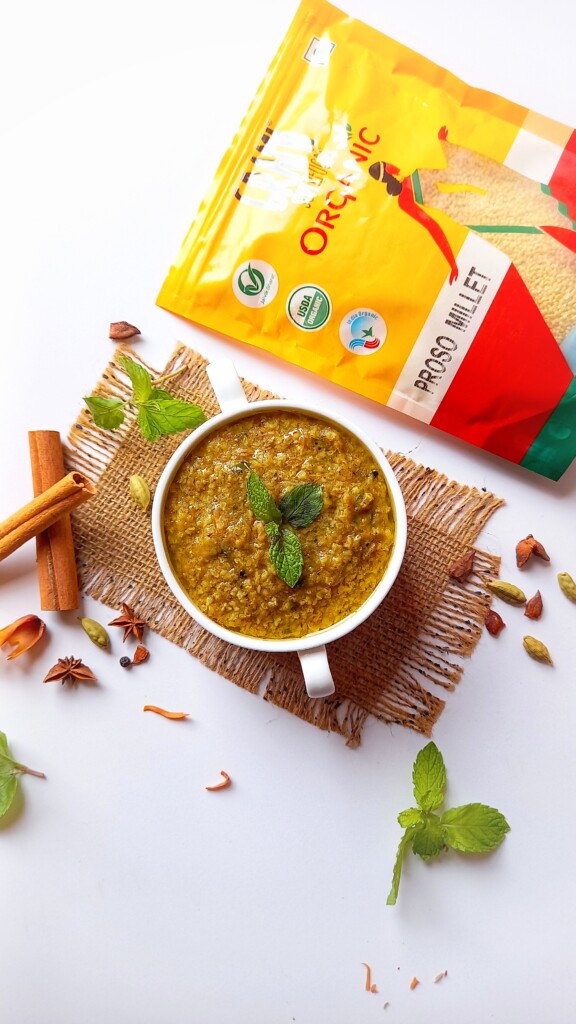 Lunch & Dinner Recipe
INGREDIENTS
2 to 3 tbsp chana dal
2 to 3 tbsp toor dal
2 to 3 tbsp red lentil
2 to 3 tbsp whole urdal dal
2 to 3 tbsp black sesame seeds
1 tbsp black pepper
7 to 10 almonds
1 bowl proso/kodo millet
clarified butter(5 to 7 tbsp)
whole spices (1 cinnemon stick, 2 green cardamom, 1 black cardamom, 4 to 5 cloves, 1 bay leaf, 1 tsp cumin seeds)
1 tbsp ginger and garlic paste/crushed
1 medium sized onion
1 medium sized capsicum
3 to 4 green chilies
1 bowl carrot puree
1 bowl grinder soya chunks
1 tbsp salt
1 tsp turmeric powder
1 tbsp cumin powder
1 tbsp coriander powder
1 tsp garam masala powder
Coriander leaves
mint leaves
1 liter of water
Millet Haleem Recipe
First, take a bowl. Here, I used a medium-sized bowl. You can use any bowls. Soak some proso millet for 30 minutes. Then, in another bowl, take all the lentils, sesame seeds, and almonds mentioned above and grind them coarsely. Keep this aside.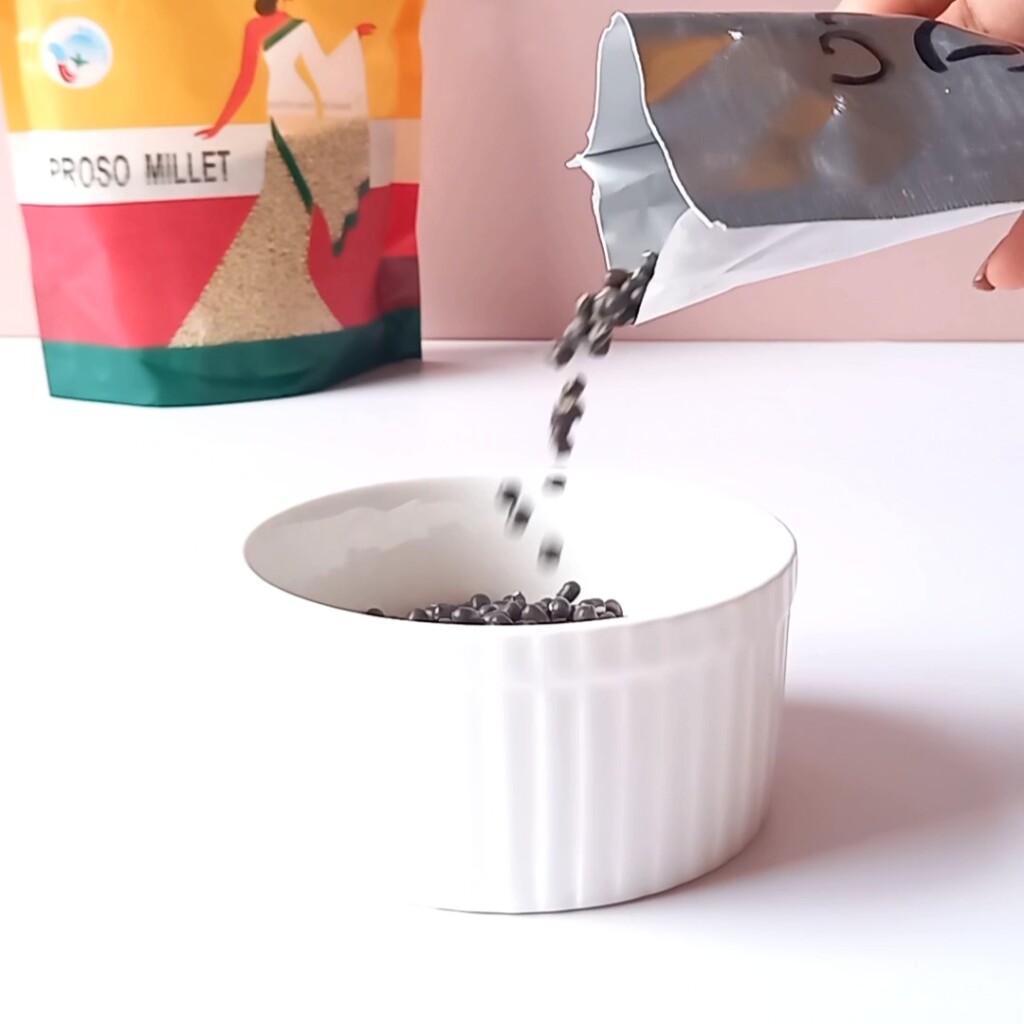 Now, take a pot or pressure cooker. Heat some ghee and add whole spices and crushed ginger garlic. Then add onions. Cook them for 4 to 6 minutes on high flame.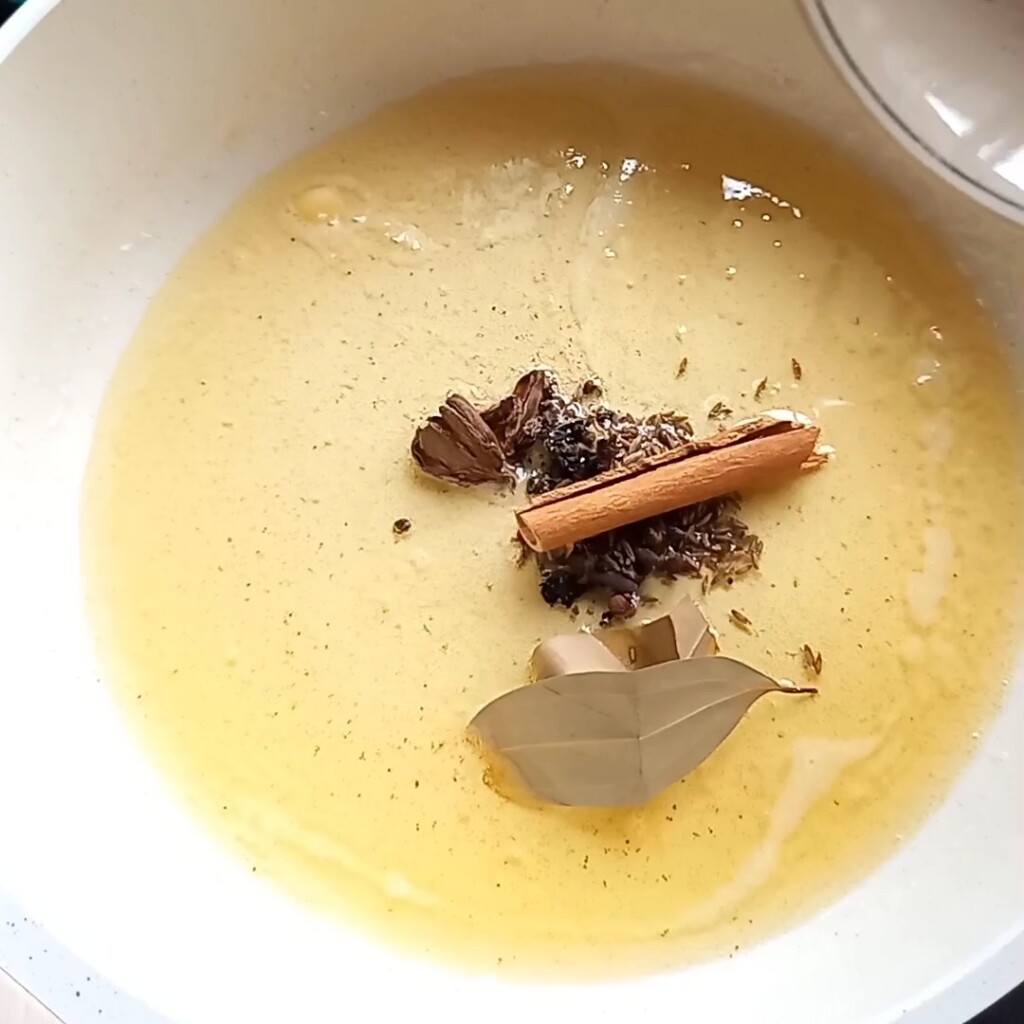 Then, add green chilies and capsicum. Saute it for 2 to 3 minutes. Then, we have to add one bowl soaked proso millet. Here, the quantity of millet is one bowl, and the dal quantity is also one bowl. So the ratio is 1:1. One bowl millet and one bowl are all mixed lentils. Now, cook the millet for 5 to 7 minutes on high flame.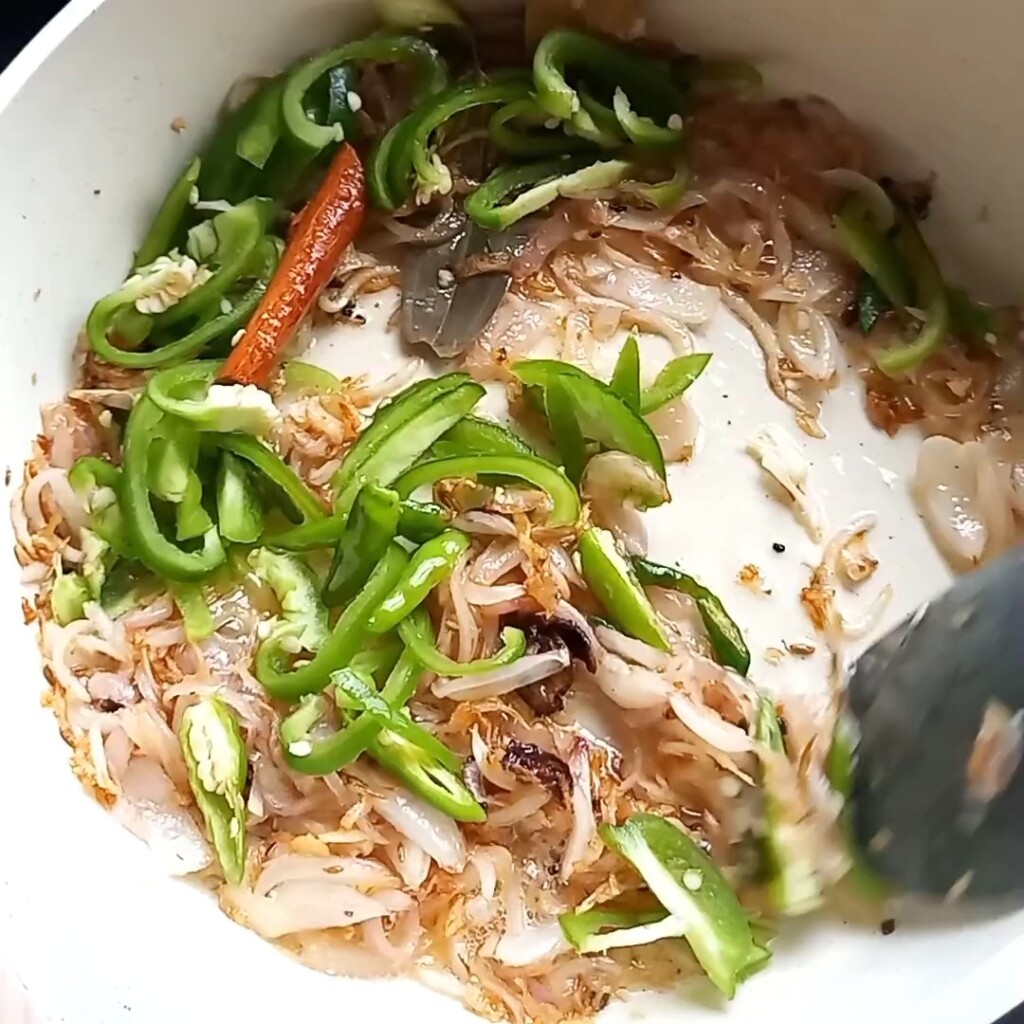 Then add carrot puree and grinder soya chunks. Mix well and cook it for 4 to 5 minutes.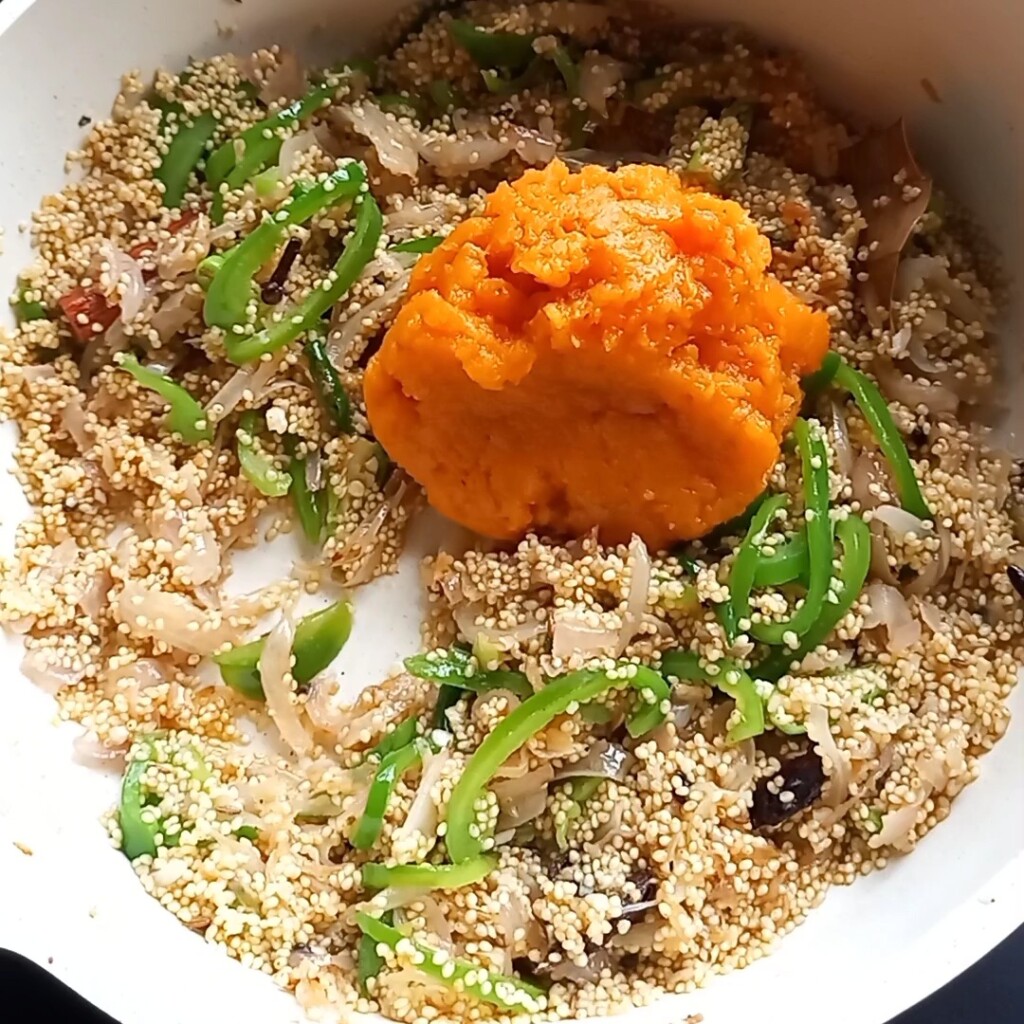 Finally, add the lentil mix, salt, turmeric, and powdered spices. Mix well.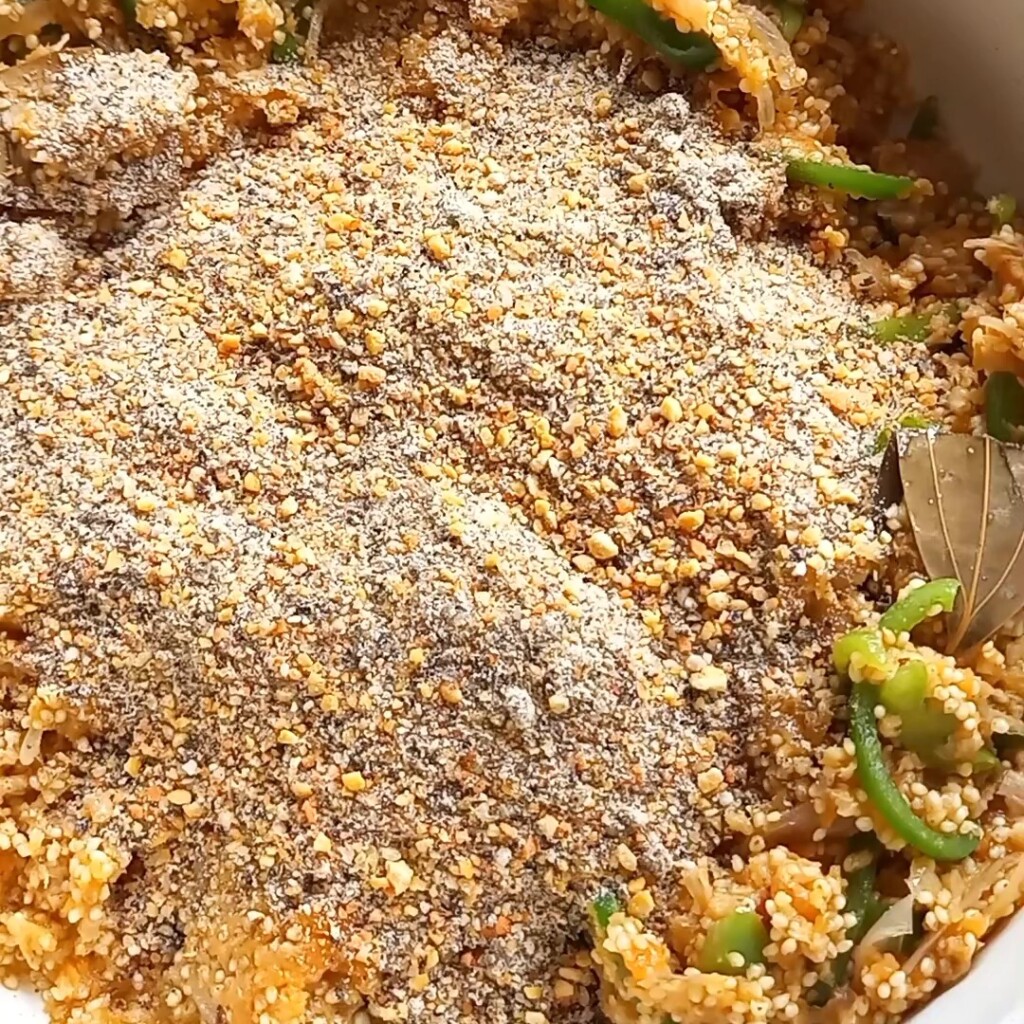 Add coriander and mint leaves. Pour 1 liter of water. Mix well. Then cook it for 20 to 30 minutes on low flame.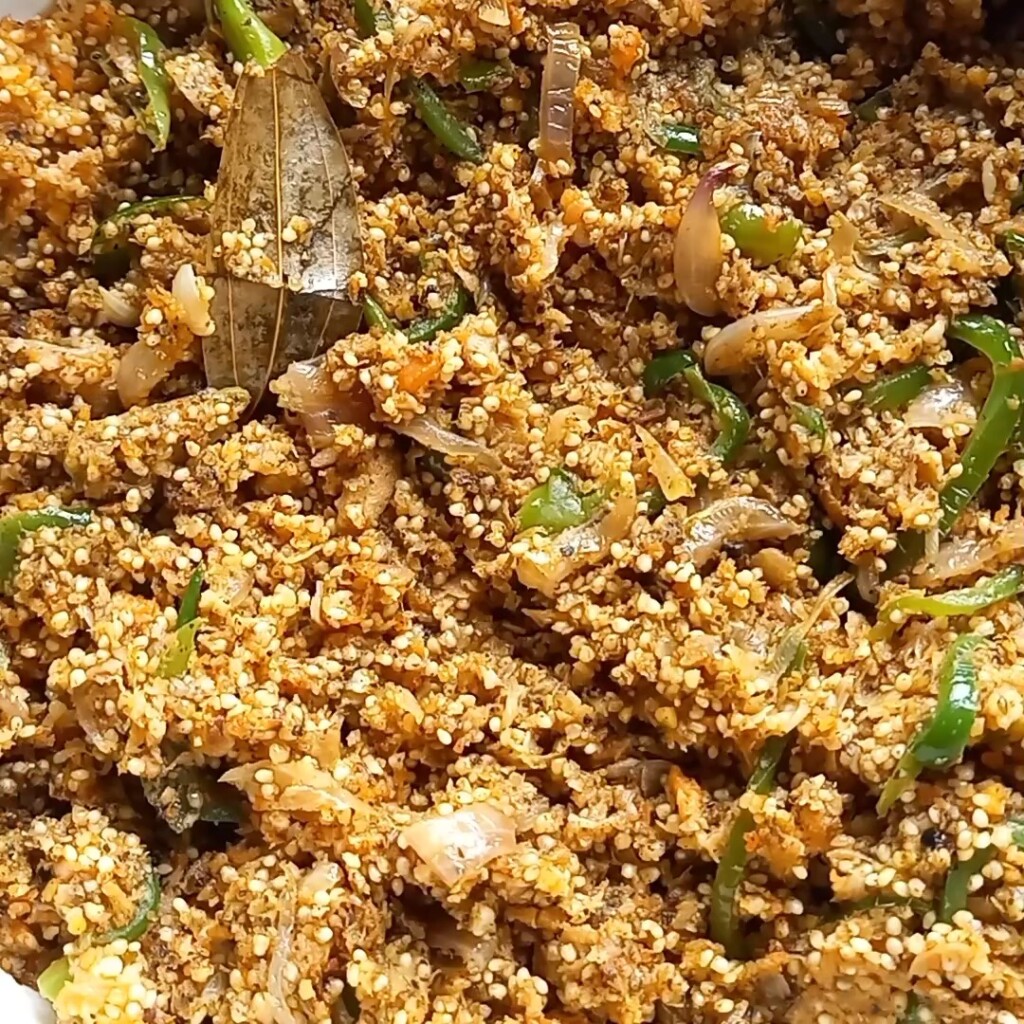 If you are using a pressure cooker, cook it for 6 to 8 whistles. Then, release the pressure and mix it well. Haleem is ready to serve. Serve it warm with some cold raita.