Sheermal roti | Indian Flatbread Recipes | Sheermal Bread Recipe | Welcome to another episode of bharat ki rotiya. I hope you guys are loving the episodes of bharat ki rotiya. Today, we are covering Lucknow.
So, we are making Sheermal, a very popular roti from Lucknow. Sheermal is a saffron based flatbread eaten in Iran and the Indian subcontinent.
The word sheermal is derived from persion words; sheer means milk and Mal mean to rub. This recipe is found by persions in old Dhaka. it was introduced to North india by the mughal emperors. From that time, it became a delicacy of Lucknow, hydrabad.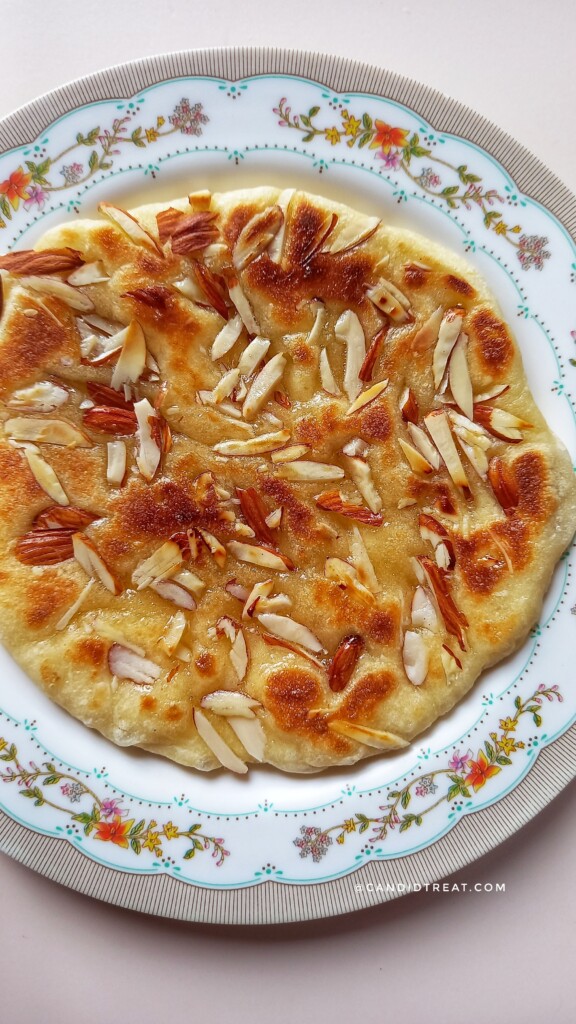 The ingredients are very easy to find. For this, you need all-purpose flour, salt,sugar,saffron milk, yeast, oil, ghee, and some water. If you don't want to use yeast, go with the baking soda. So, you can use baking soda in place of yeast.
With baking soda, you do not have to leave the dough for hours. You can make the roti after kneading the dough. Serve the sheermal with curry.
Lunch and dinner recipes
INGREDIENTS
1 to 2 bowls all purpose flour (medium size bowl)
a pinch of salt
1 tbsp powdered sugar
2 to 3 tbsp saffron milk
2 to 3 tbsp refined oil
1 tbsp dry activated yeast (add 1 tbsp yeast in lukewarm milk)
water as required
chopped almonds, cashews, pistachio, raisins
ghee
RECIPE VIDEO
METHOD
Start by adding, flour, salt, and sugar. You can adjust the flour quantity as per your need. Then add saffron milk, oil, and yeast.
For saffron milk, add some saffron to warm milk and leave it for 10 minutes. For yeast, take 30 to 40 ml of lukewarm milk. Add 1 tbsp sugar and yeast, mix well, and leave it for 5 to 10 minutes. Then you can use them for roti.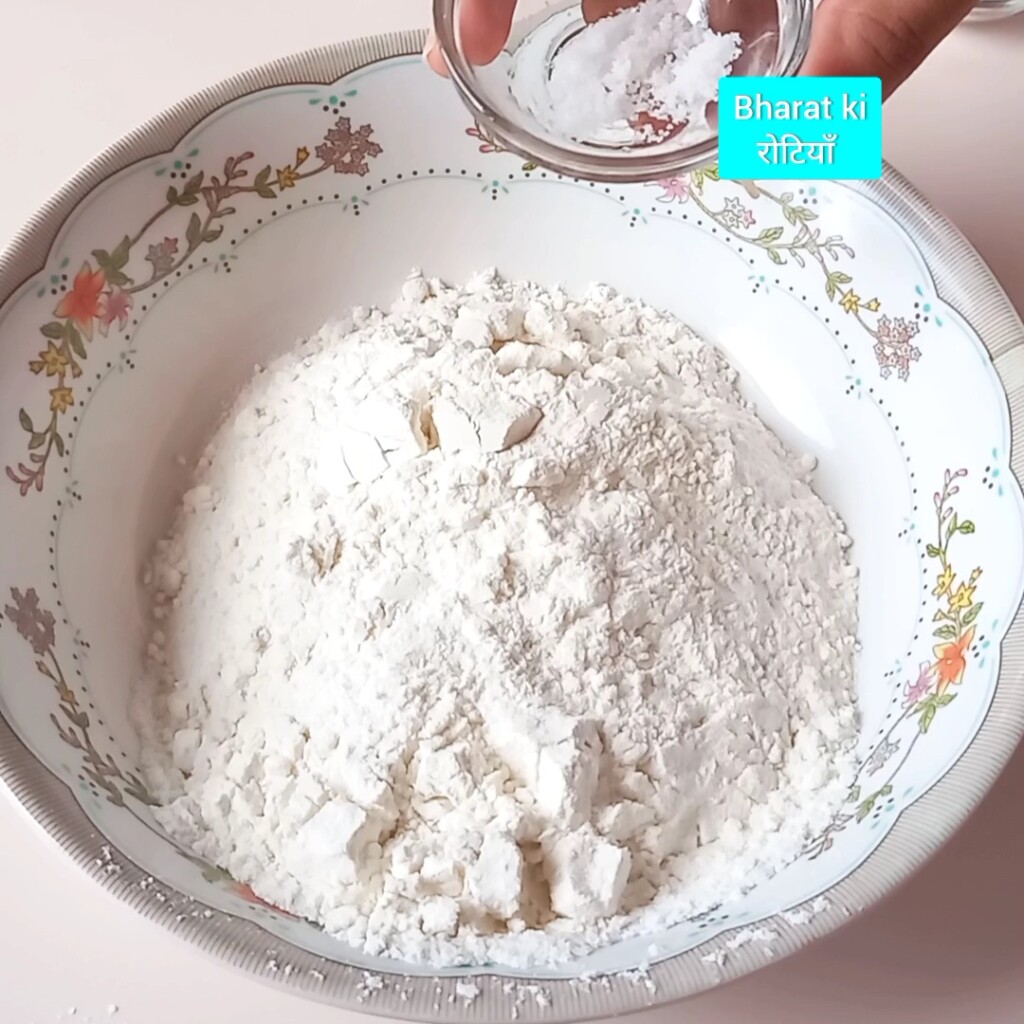 Now add water little by little and knead a soft dough. Grease the dough with some oil and cover it. Leave the dough for 1 to 2 hours.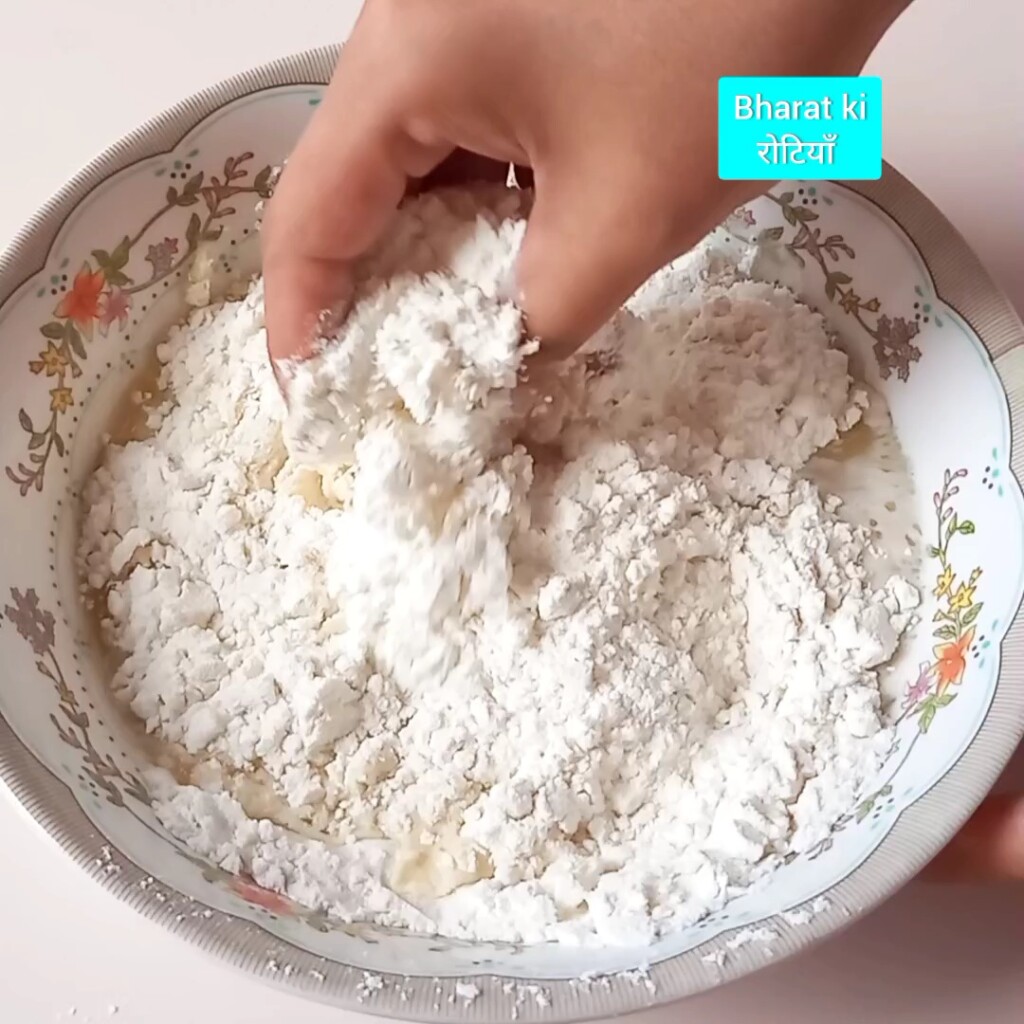 When it doubles in size, it is ready to use. Take an orange-sized portion from the dough. Stick some chopped nuts on one side of the dough. Here I only used almonds. You can also use cashews, Pistachios, etc.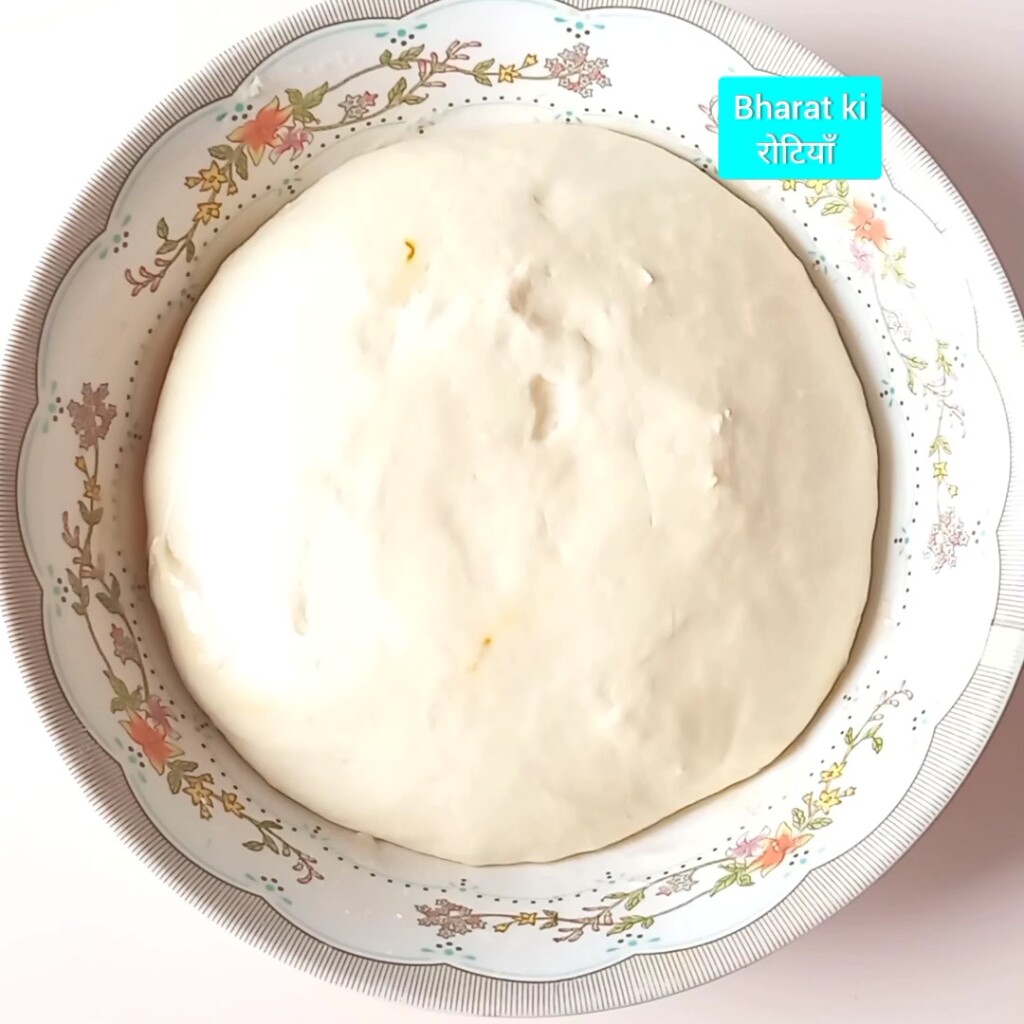 Now roll the dough in a medium-sized circle. Cook the one side of the bread for 40 to 50 seconds on medium flame.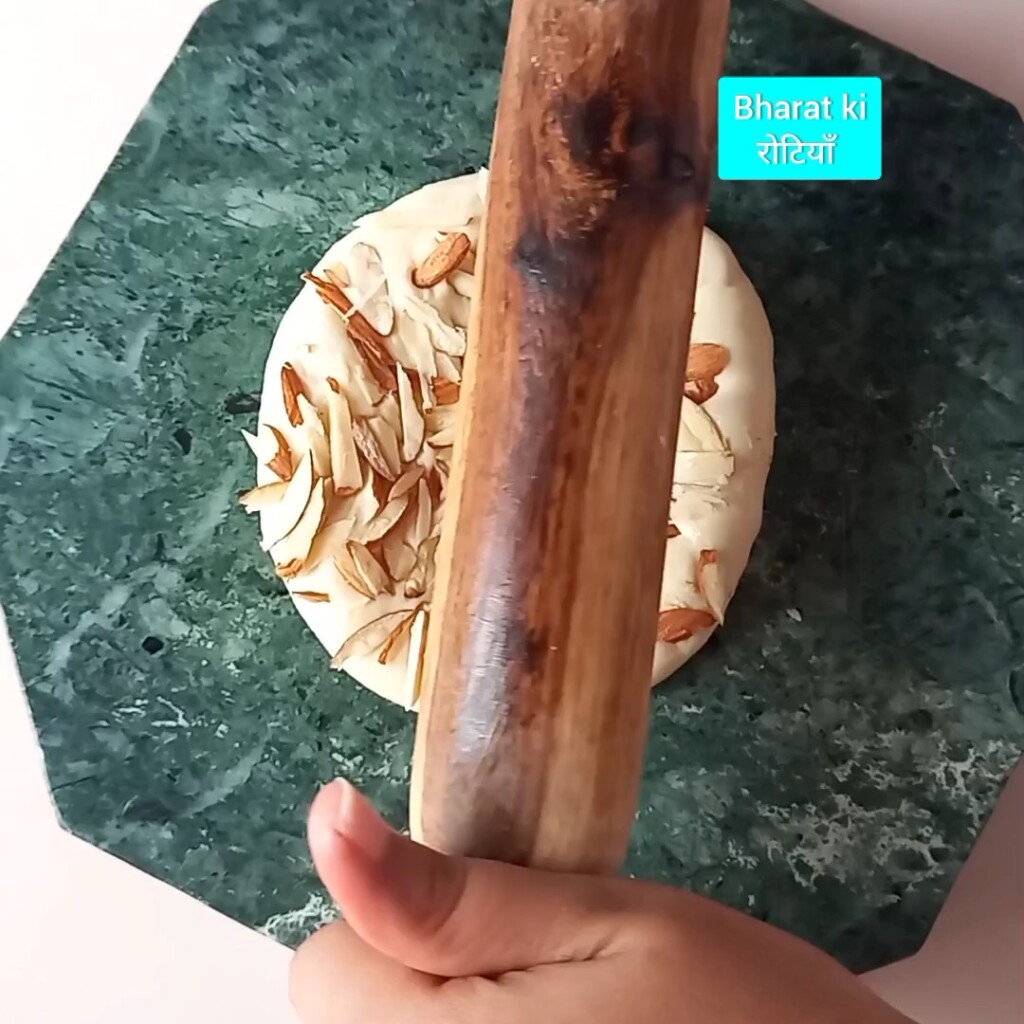 Flip it and again cook it for 40 to 50 seconds. Then coat the roti with 1 to 2 tbsp clarified butter (ghee). Sheermal is ready to serve. Serve it warm with any curry. Enjoy.