Yogurt parfait | Fruit, honey yogurt parfait with energy bar | Learn how to make yogurt parfait with step-by-step photos and video. Looking for something easy and healthy dessert. Or want to take a break from high calories dessert. Or if you are a gym freak, want some low-calorie and easy-to-make healthy dessert option. Then you are in the right place. It is only for you. And trust me, this yogurt parfait tastes yum. Here I use a blueberry energy bar by OnlyPlant.
Some other recipes from this blog…
INGREDIENTS
1 cup of hung curd/greek yogurt
1 to 2 tbsp honey(as per your taste)
Sliced bananas
Energy bar by onlyPlant
Chopped nuts
How to make honey, energy bar yogurt parfait?
First, you need some hung curd. You can also use greek yogurt in place of hung curd. Whisk well.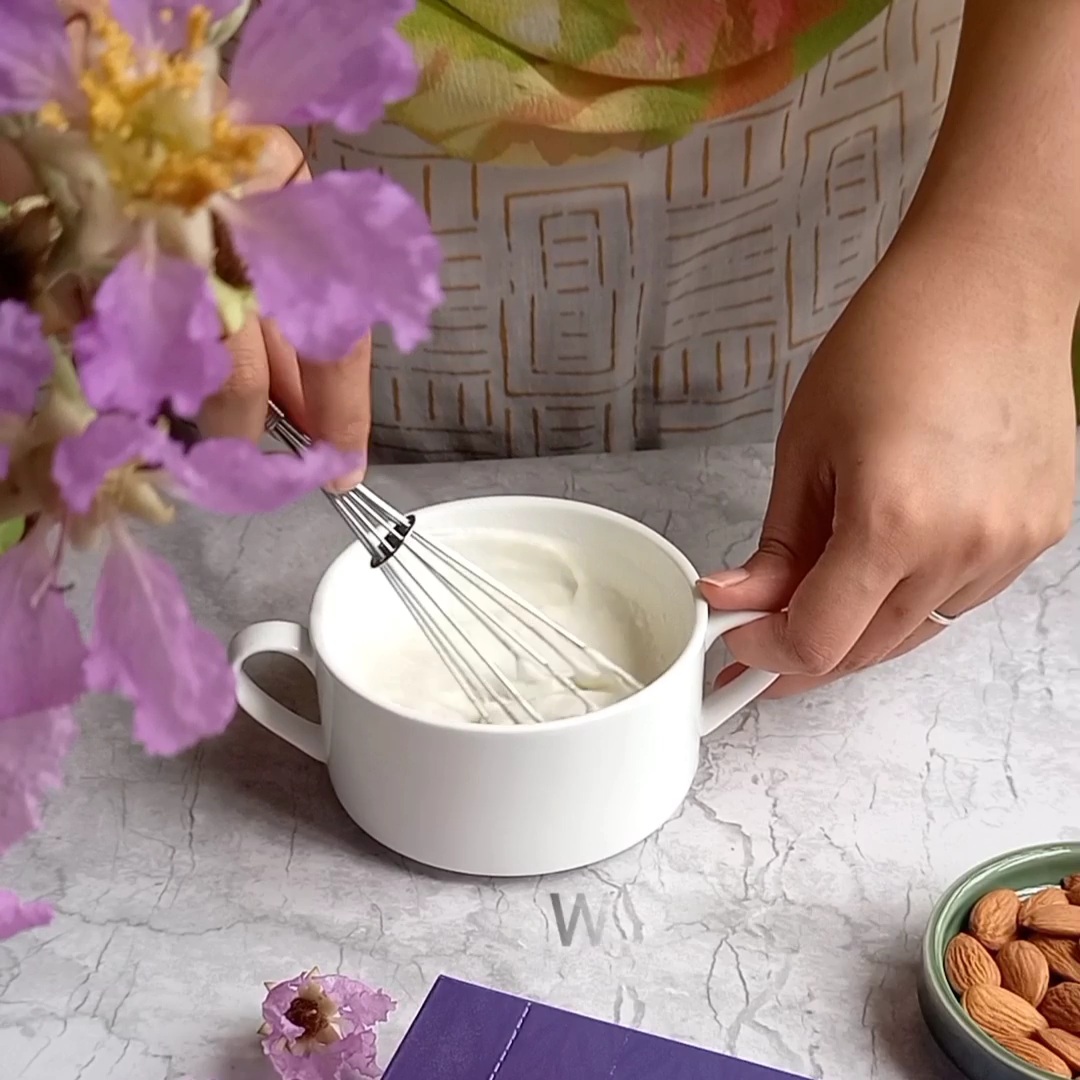 Then add honey. So this dessert is also sugar-free. Mix well.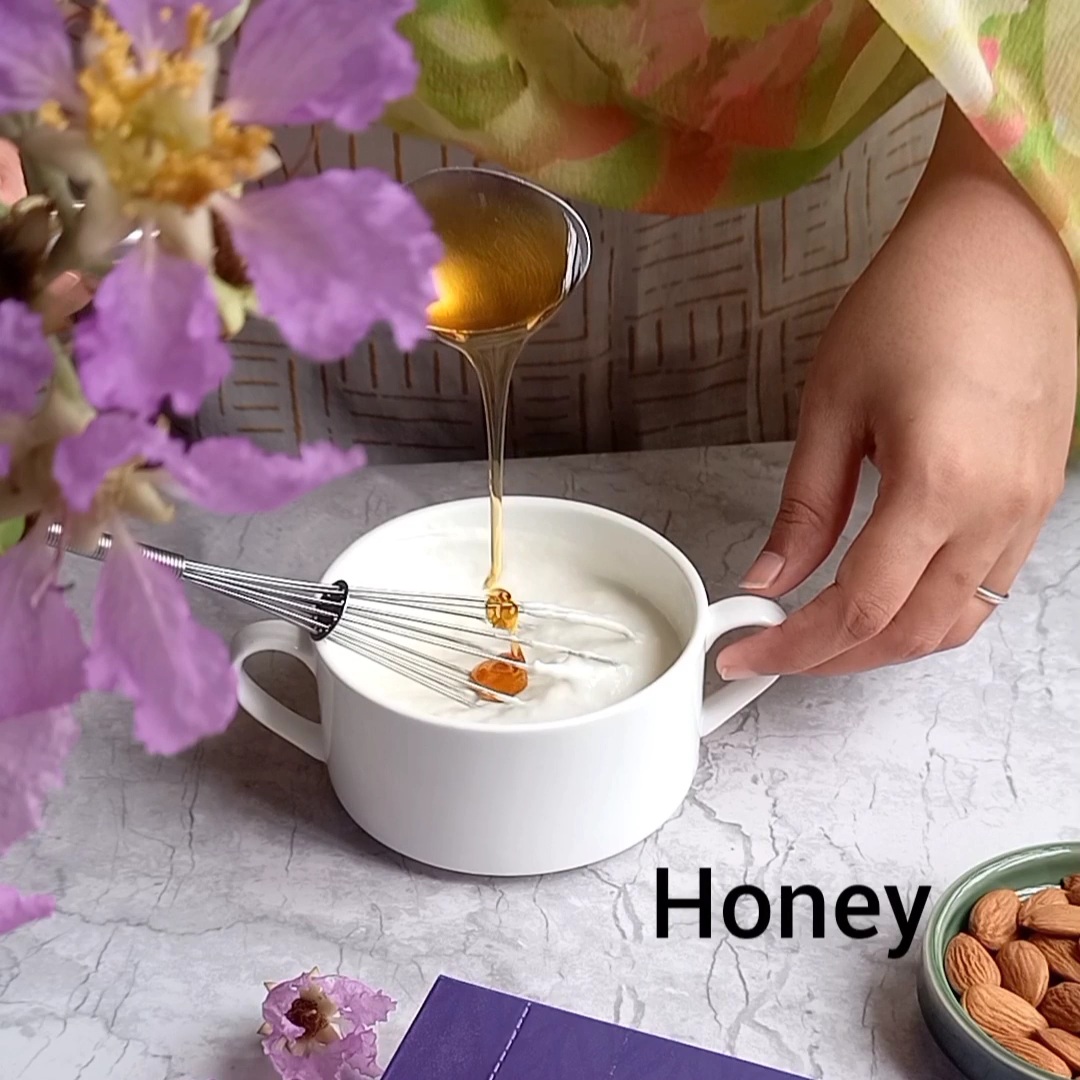 Now take a glass or bowl. Add some yogurt.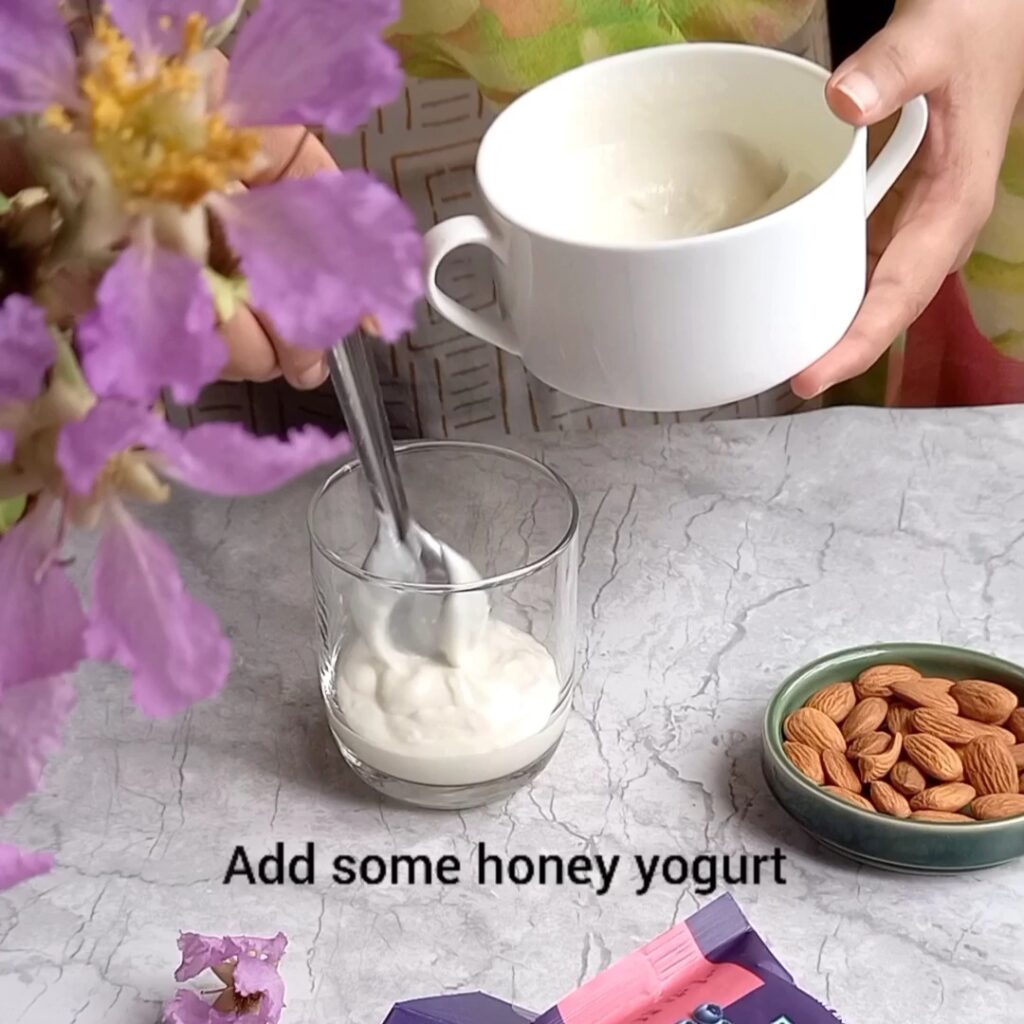 Then add sliced bananas.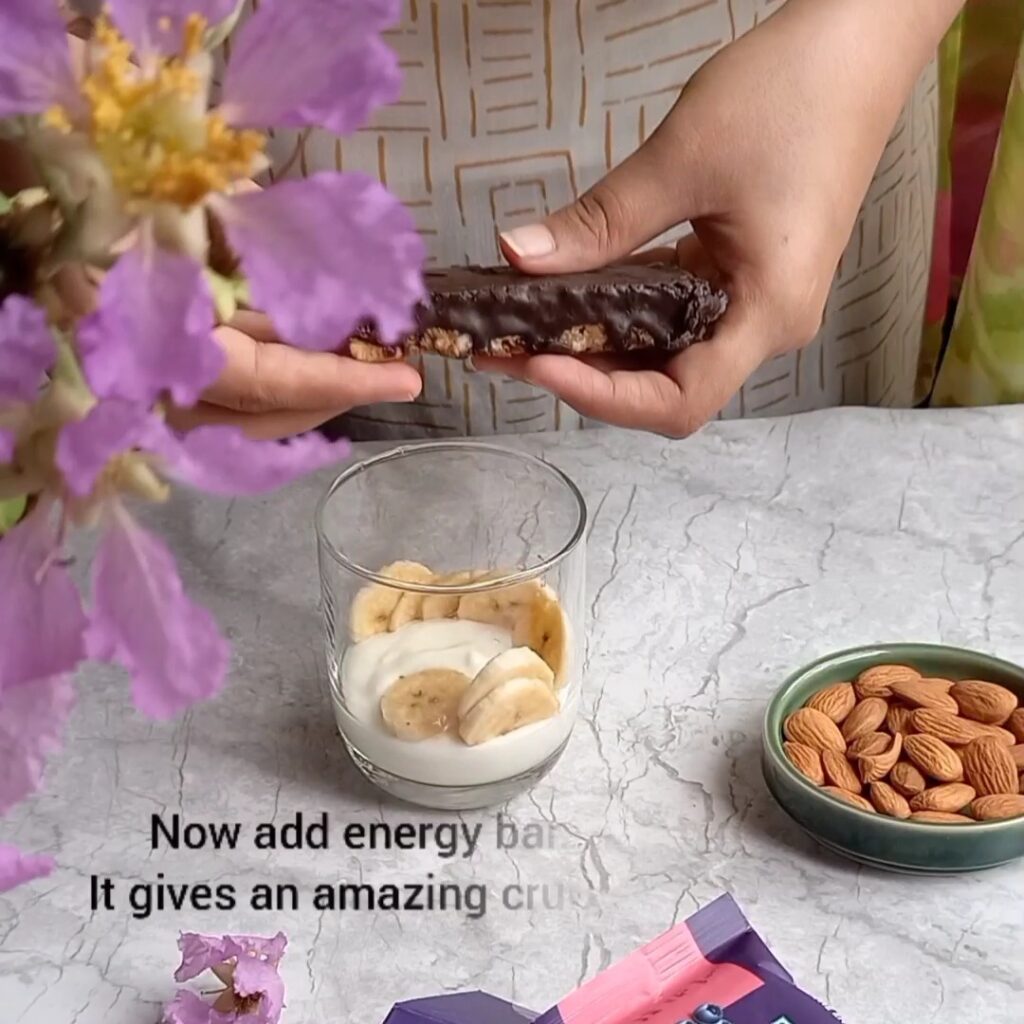 Add some energy bar chunks. It gives the crunchiness. Here, you can also add granola, oats, and chia seeds.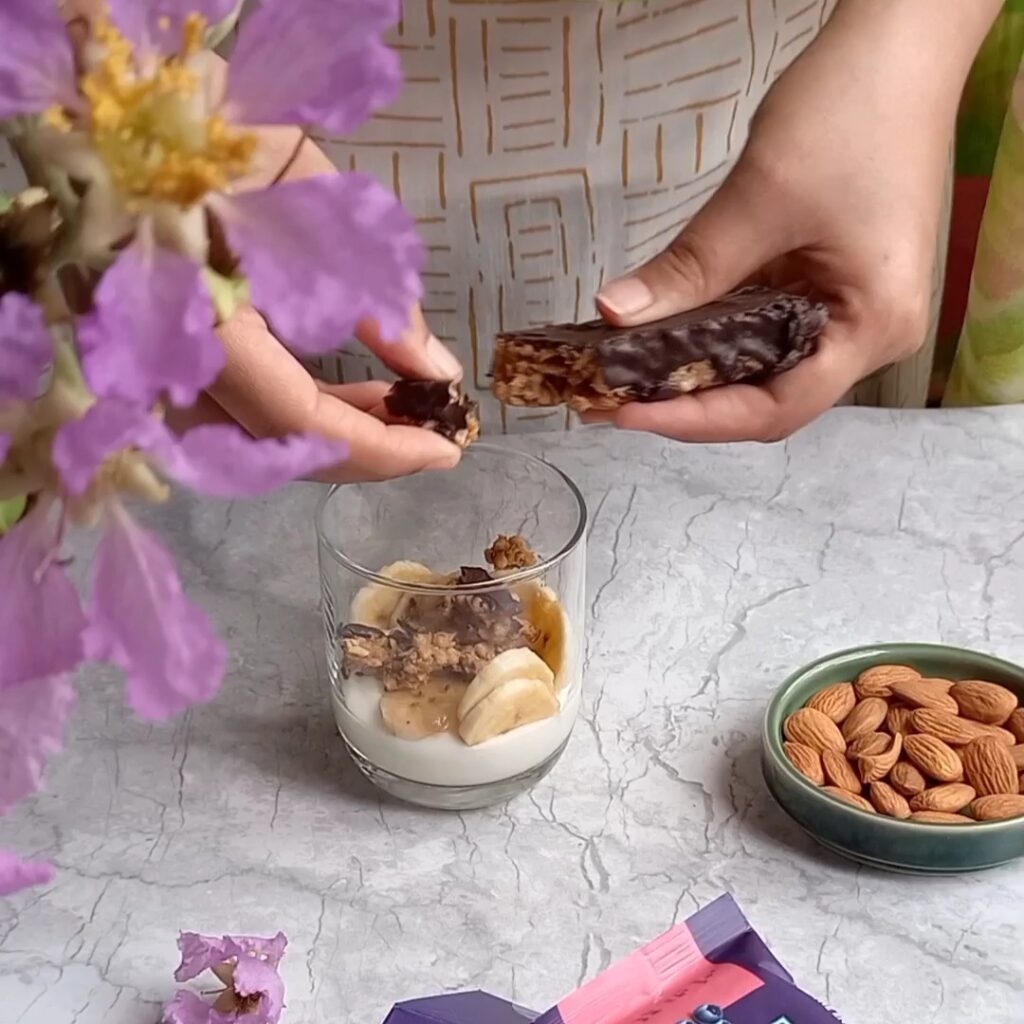 Then repeat the layer.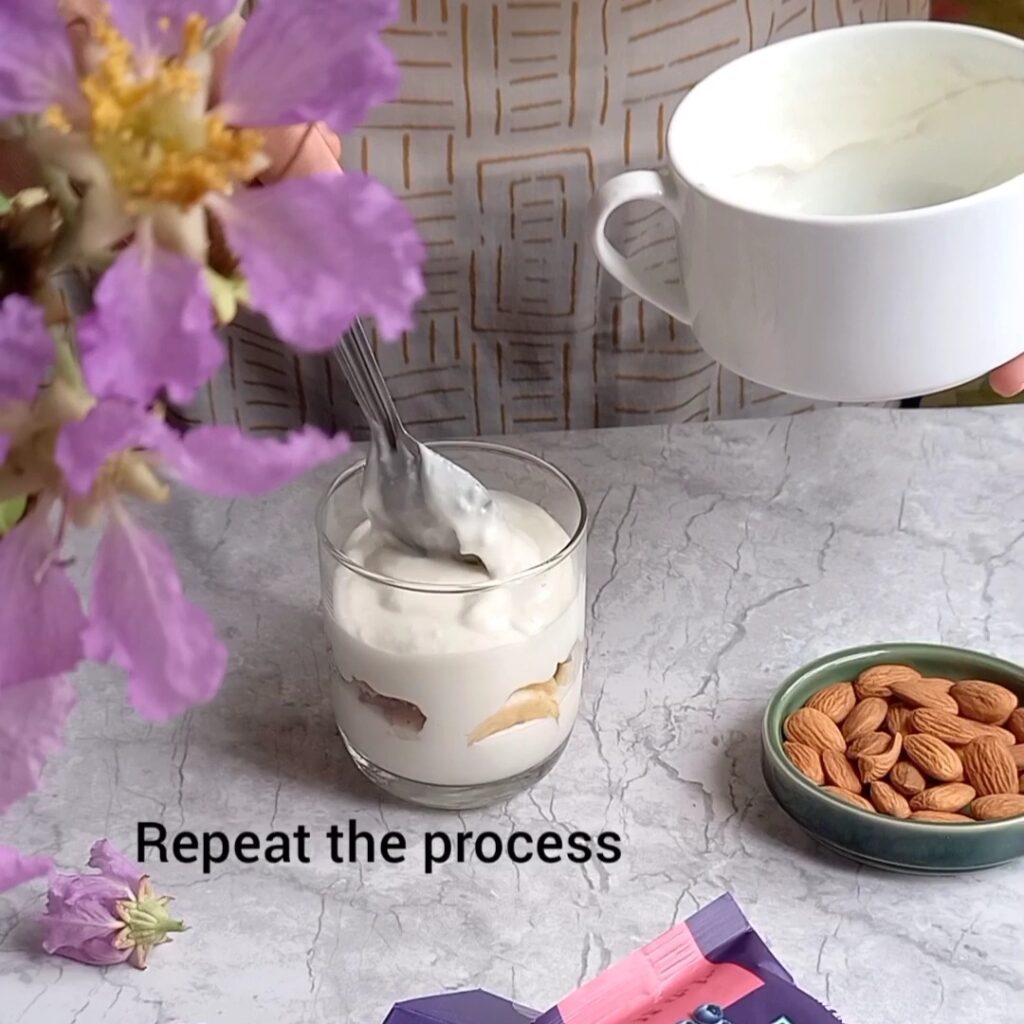 Garnish it with some chopped nuts. in this parfait, you can add different types of fruits in the layers like strawberry, blueberry, mango, kiwi, pineapple, orange, cherry, and many more to add.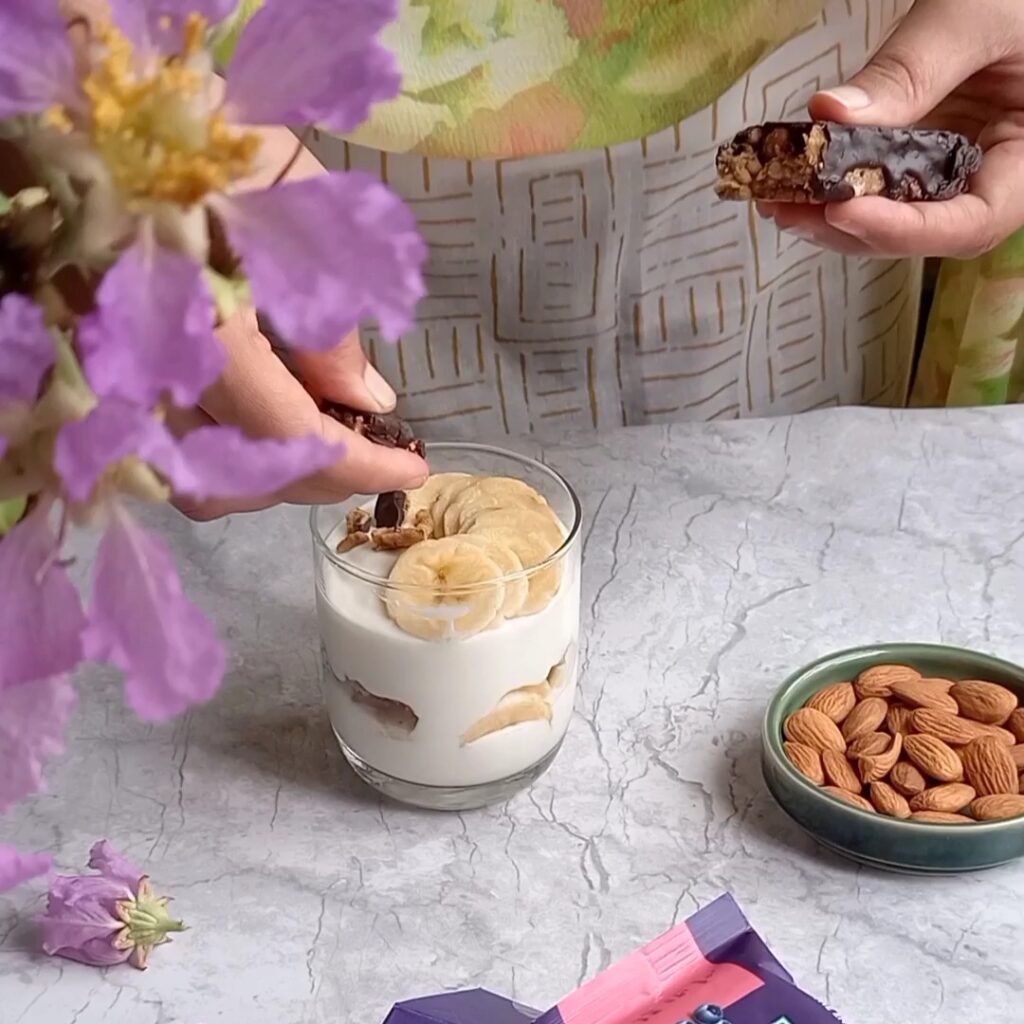 And it's done. It takes only 2 to 3 minutes and it is ready.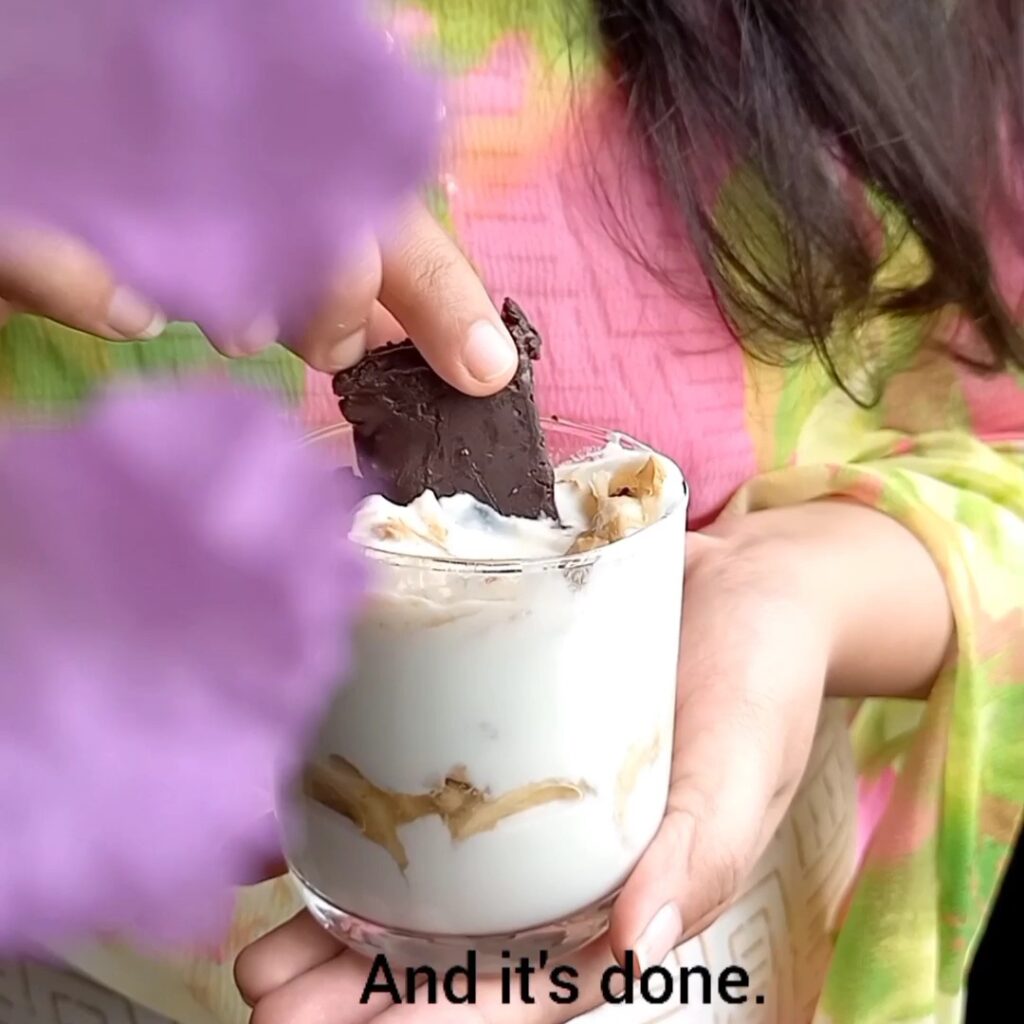 Your protein-rich and super tasty honey, energy bar yogurt parfait is ready.