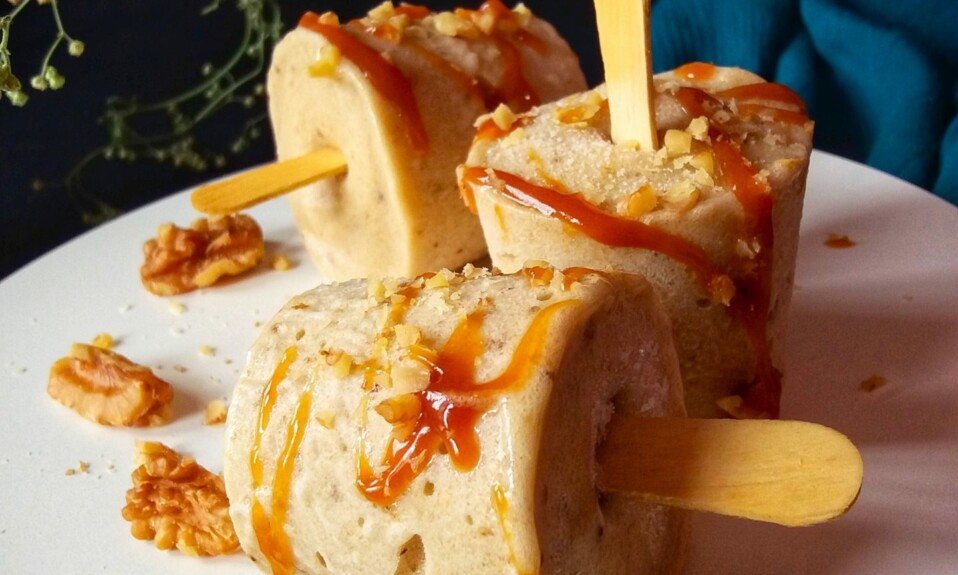 Looking for something super healthy and super delicious ice cream recipe. Try this one ingredient banana ice cream. Yes, I know that this one is not the traditional banana ice cream. But now these days, vegan, gluten-free, sugar-free are in trend and most of them want to eat healthy food. They want to avoid sugar intake from their food. And this is the best recipe for your sugar cravings.
Banana is one of my favorite fruit and when it turns into super-rich and creamy ice cream then nothing to say, just take a spoon and grab it. If you are a novice or not know anything about cooking, do not worry. Just follow the steps to get your perfect treat. And share this with your diet freak friends.
What is banana ice cream?
Traditional banana ice cream is made with milk, cream, eggs, sugar, and some frozen bananas. First, you have to cook the custard base with milk, cream, sugar, eggs. Then mix the frozen banana with custard and blend it in the smooth puree. After that, you can use an ice cream maker or freeze it in a container. Top it with some chocolate chunks. This is the traditional one.
One-ingredient banana ice cream
For this recipe you do not need an ice cream maker, just need a powerful blender. This is free from starch, free from sugar, or free from dairy. However, the taste of this one ingredient ice cream is magical. You can't stop yourself to take another bit.
Ingredients and substitutes
Banana: The key and hero ingredient is banana. For the first time, I say this, do not use fresh bananas. Use overripe bananas for this recipe. Because the sweetness of ice cream totally depends on how much the bananas are sweet. And also this is the best option to use overripe bananas. Want to do more experiment with these frozen bananas. Here are some ingredients that you can use.
Chocolate syrup for a chocolate flavor
Peanut butter
Honey
Almond butter
Condensed milk
Nuts and dry fruits
Coffee
My favorite one is caramel banana ice cream with some chopped walnuts.
Milk: Here, I use 6 ml of almond milk. You can use regular milk.
Ingredients
5 to 6 chopped ripe bananas
6 ml milk( almond milk/ regular milk)
For garnishing use some salted caramel or chopped walnuts.
Step by step photos
How to make ice cream?
The process is very simple. Take some ripe bananas, peel them and chop them into small pieces then freeze the bananas until hard. It takes an overnight period.
After that, add the frozen bananas into the food processer. Add milk. And blend it into a smooth custard-like mix. Scrape down the sides and blend. First, bananas will look crumbled. Keep blending, it takes 3 to 4 minutes.
For aeration blend it for more than 1 to 2 minutes. This is the step where you can add other mix-ins flavors ( chocolate, honey, caramel, coffee, cinnamon, nuts, peanut butter). Want to add cream, you can add.
Take a cup and add the ice cream mixture. And place an ice cream stick for easy to handle. Like this type of presentation, your kids gonna love this.
Or take a container, add the mix and freeze it until sets. Banana ice cream is ready to enjoy.
I hope you liked it. If you try this then do not forget to take a picture. And tag me #candidtreat on my Instagram handle candidtreatofficial.
some other must try recipe from the blog..