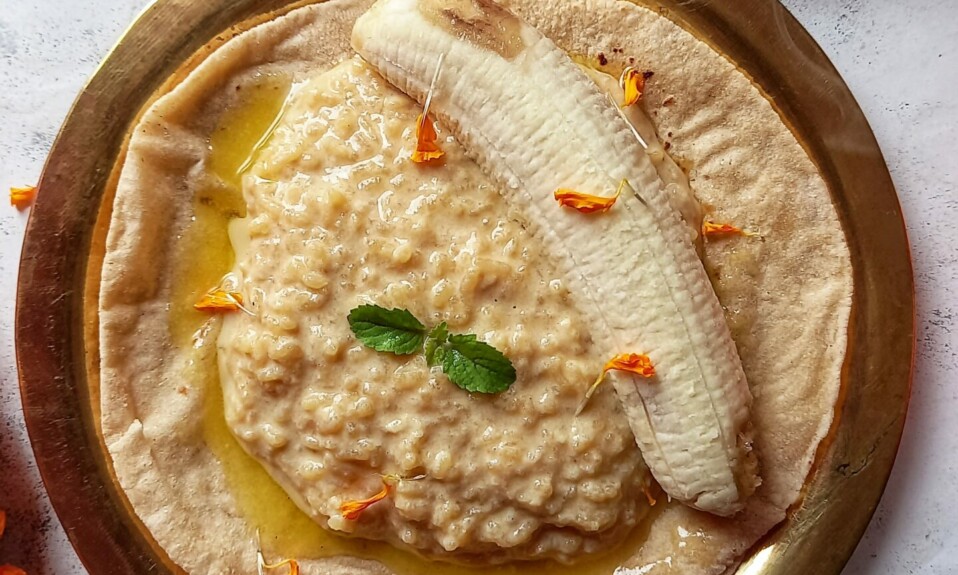 खरना का प्रसाद | Gud kheer | Jaggery Kheer | Learn how to make kharna ka prasad with step by step photos and video. This gud kheer is made before chaat puja. Traditionally, this kheer is made on a wooden stove. But now, we can also make this on a regular gas stove. It is served as a bhog with some roti and fruits. And it is very simple to make. We only need some milk, rice, and jaggery.
छट पूजा पर बनाया जाने वाला प्रसाद
Chhat Puja is one of the major parva of Bihar. It is celebreated after diwali. The sun is worshiped in this puja. And Chhat is a festival lasting 4 days. On the second day of which women start the fast by considering it as Kharna. In Kharna, bhog of jaggery is made and offered. So today let's make jaggery and rice kheer in a very easy way. This kheer tastes delicious and it is also very healthy. This kheer is also known as रसिया.
Some other recipes from this blog…
INGREDIENTS
Basmati rice or any kheer rice(7 to 8 medium tbsp)
1 liter of milk
4 to 5 tbsp jaggery(gud)
A pinch of cardamom(optional)
RECIPE VIDEO
Gud kheer (रसिया)
Take some rice. Wash it with some water and soak it for 15 to 20 minutes. Then take some milk. Boil the milk on high flame. After that, add soaked rice.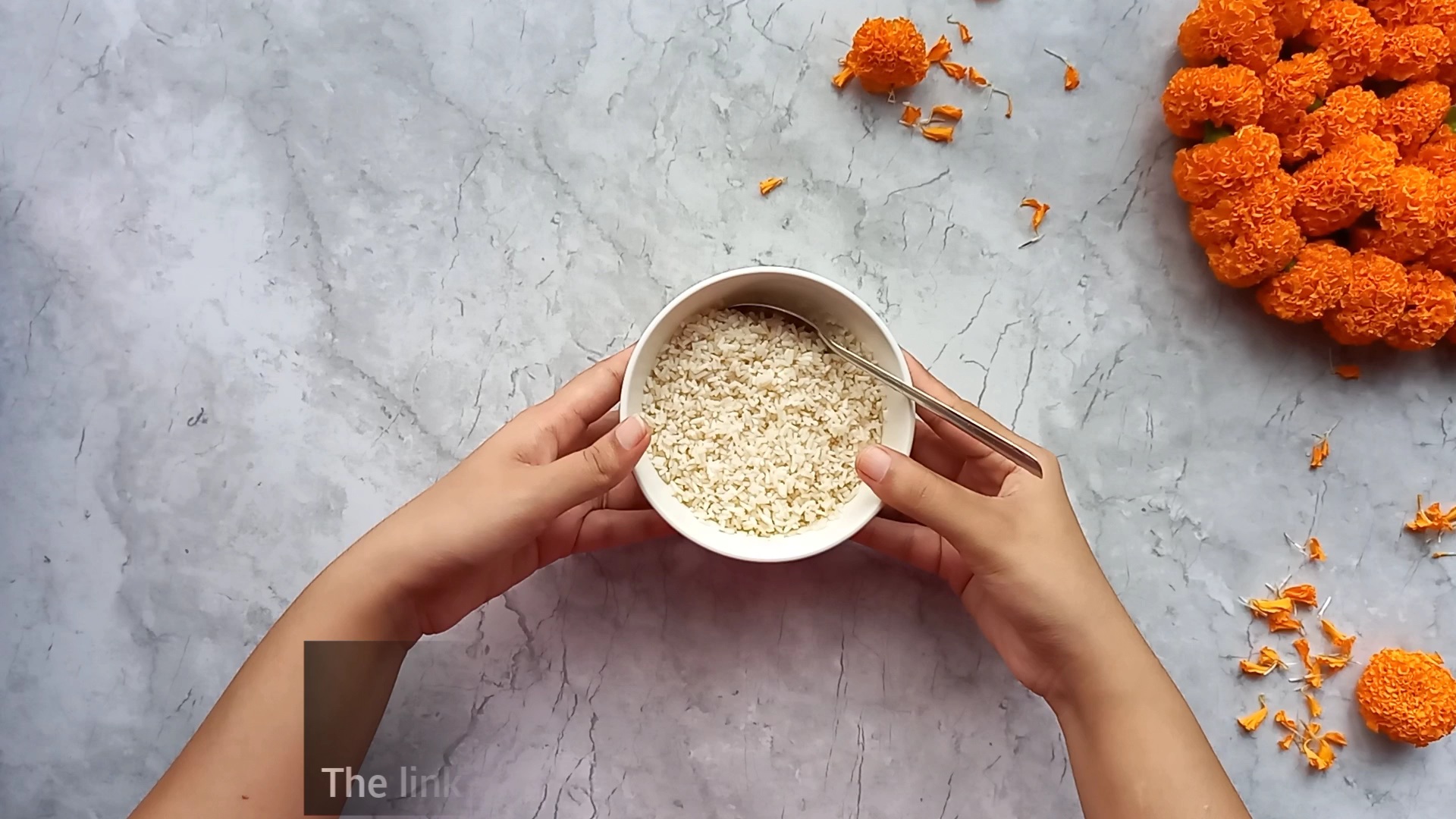 Mix well and cook it for at least 30 to 35 minutes on medium flame. And do not forget to stire the mix. When it looks thick in consistency. Turn off the heat.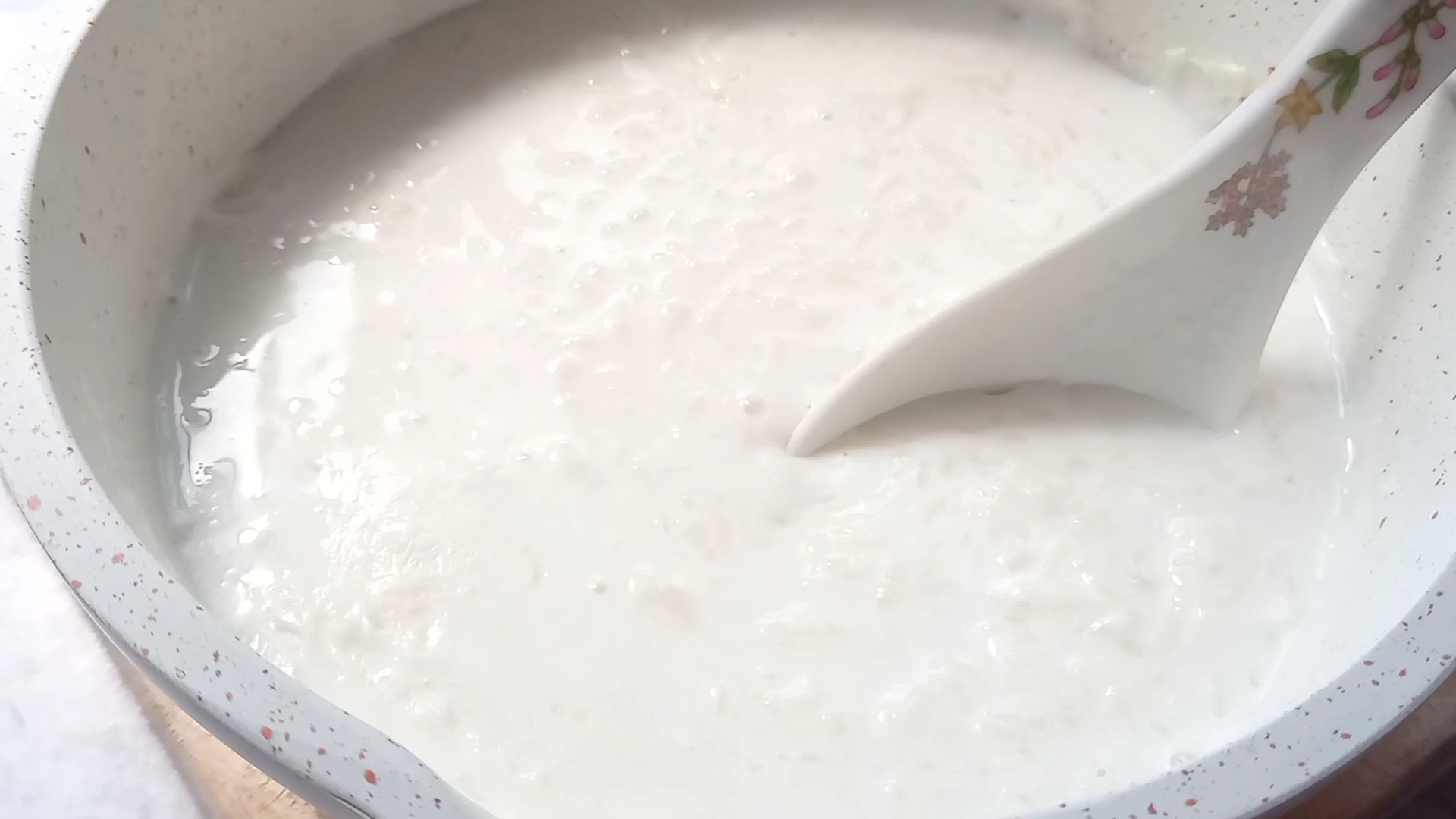 Now, add some jaggery and mix well. You can also add cardamom or chopped nuts in this kheer. Jaggery Kheer is ready.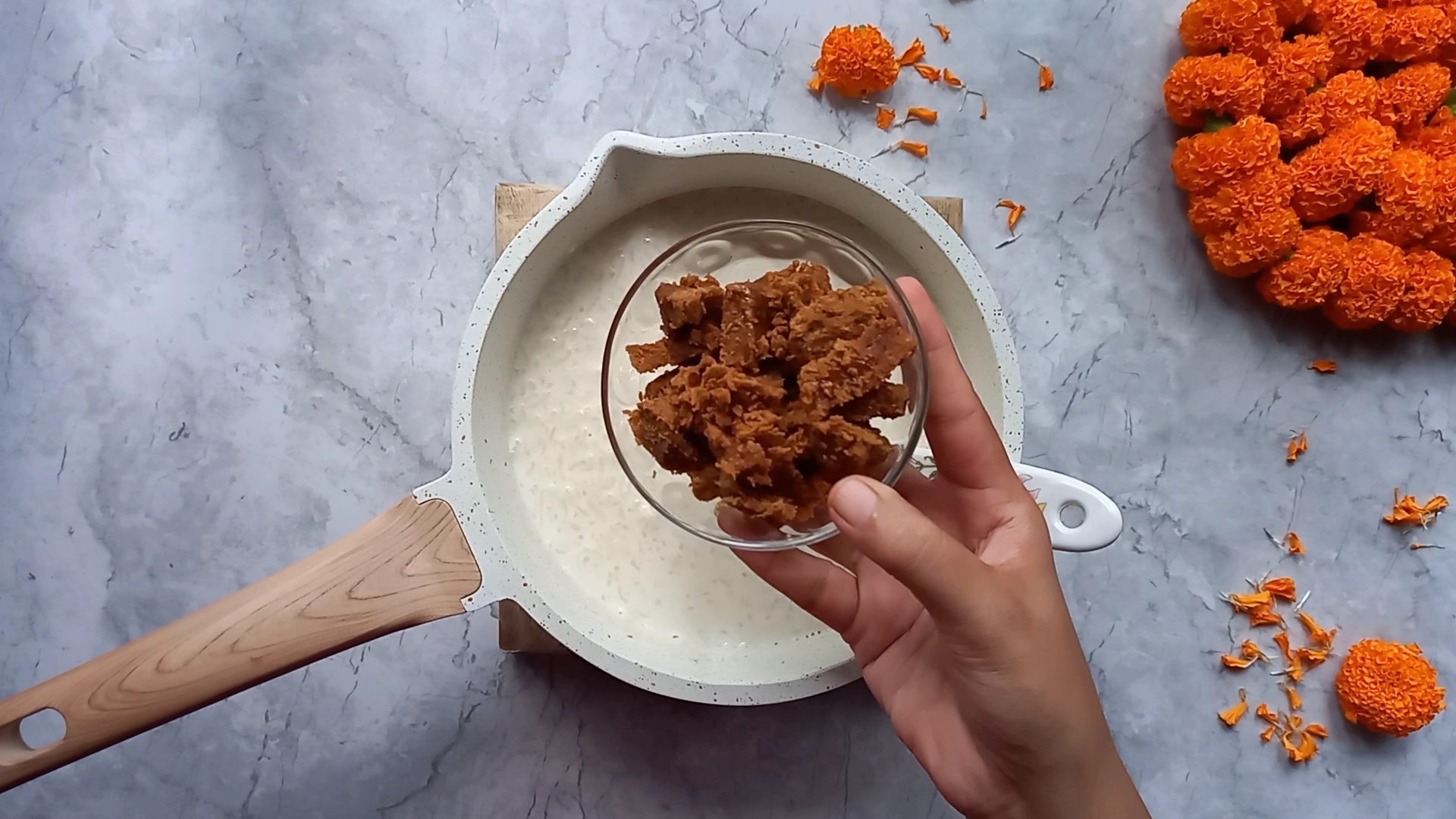 This kheer is served as prasad with some roti and some fruits.