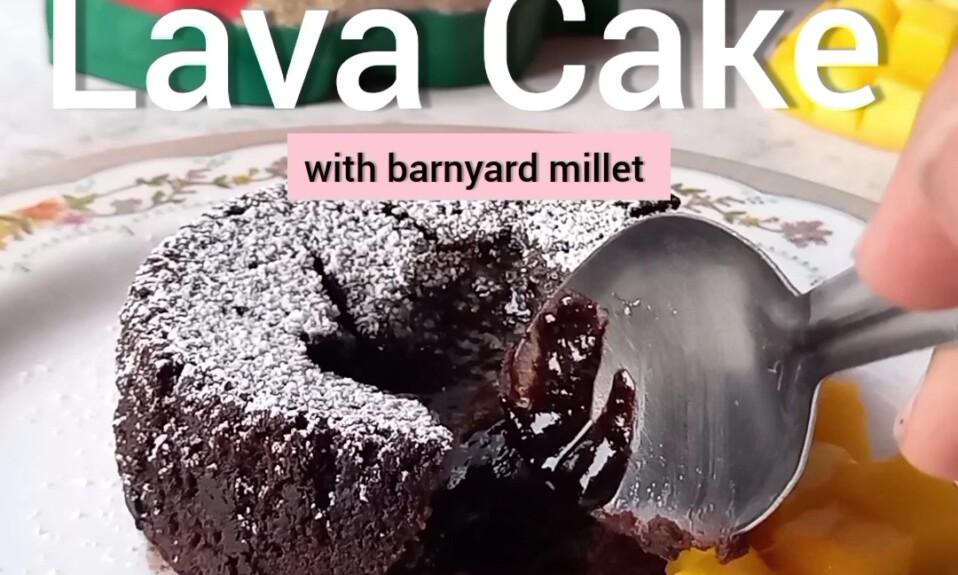 Millet Episode | Millet Lava Cake Recipe | Hello everyone, welcome to Candid Treat. Today, I am going to make a super delicious Lava cake with a healthy twist. Yes, I am using millet instead of flour. And it tastes super delicious. If you also want to replace the flour from your dessert , try this super delicious chocolate Lava cake. So you can use barnyard millet seeds , grind it into fine flour, or use millet flour.
Dessert Recipes
INGREDIENTS
4 to 5 tbsp dark chocolate (for 1 Lava cake)
2 to 3 tbsp butter
2 tbsp oil
3 tbsp sugar
a pinch of salt
3 to 4 drops of vanilla
1/2 tsp baking powder
2 to 3 tbsp cocoa powder
3 to 4 tbsp barnyard millet flour
10 to 15 ml milk
Millet Lava Cake recipe
Here, I am using brayard millet flour. First, melt some chocolate and butter. Then, add oil and sugar. Mix it well. You can also save some chocolate and butter mix for the center of Lava cake. So, keep some melted chocolate and butter in the fridge.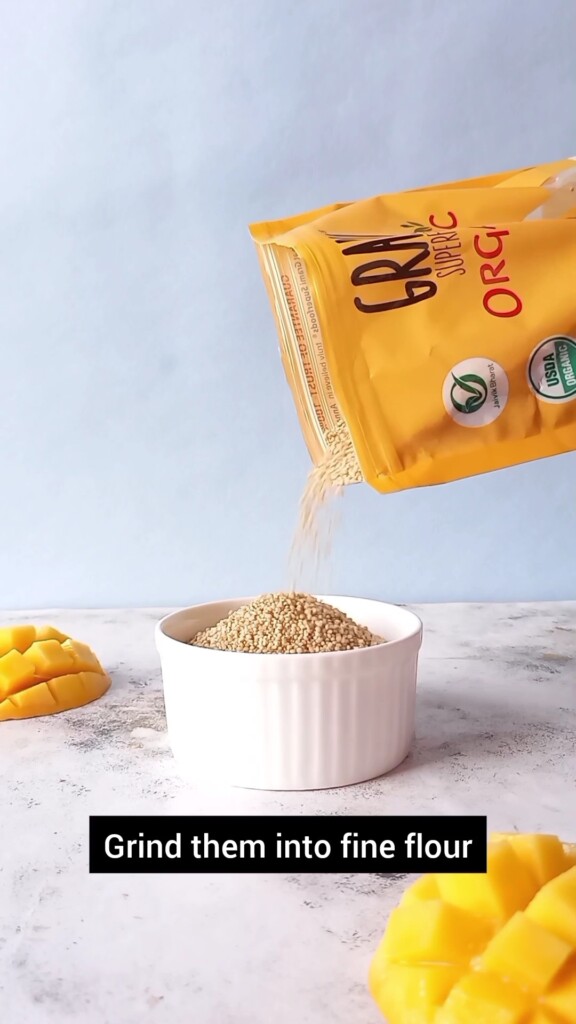 Now add vanilla, salt, baking powder, millet flour, and milk. Make a flowing consistency batter. Then, pour this in a greased mold. Add some chocolate in the center of the cake.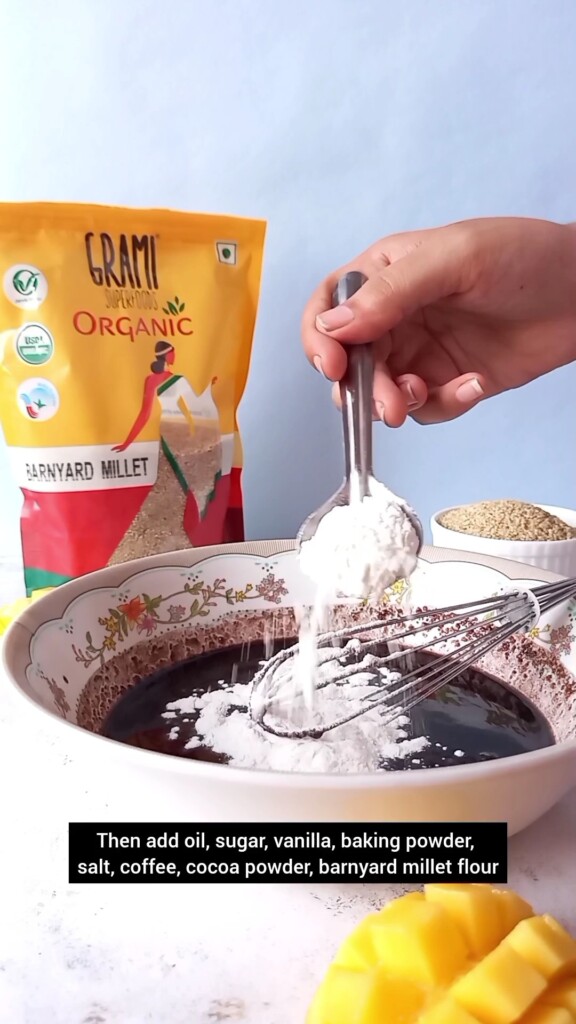 Bake it for 15 to 20 minutes at 200 degrees Celsius. Millet Lava cake is ready.