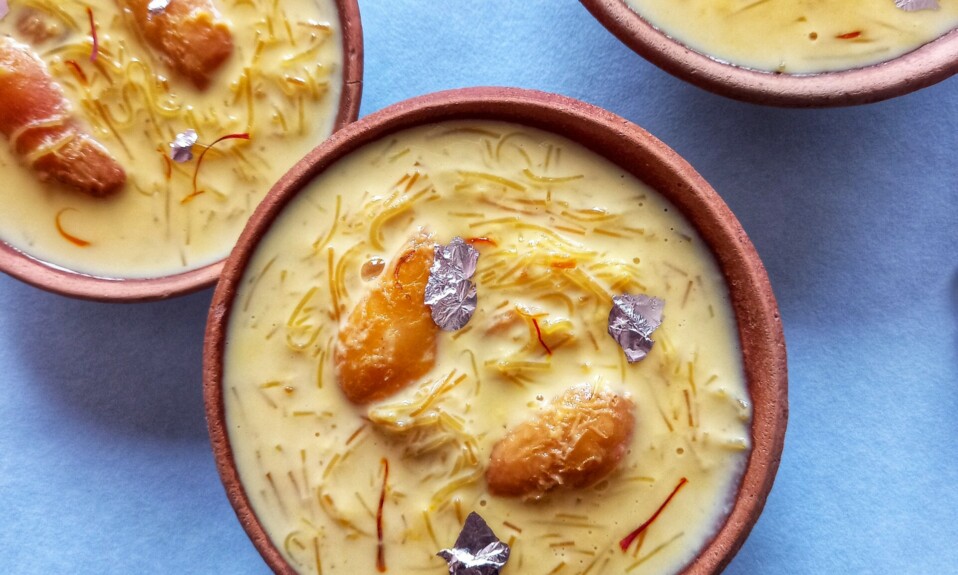 Sheer Khurma Recipe | Learn how to make sheer khurma with step-by-step photos and video. Sheer khurma is a sweet dish made with reduced milk, roasted seviya,and khajur. Sheer khurma is a popular sweet recipe made during Eid. This one is my favorite seviyan recipe. So you can also make this at home.
Try this delicious, rich, and creamy sheer khurma and make this for any special occasion like festival, house party, small get-together, etc.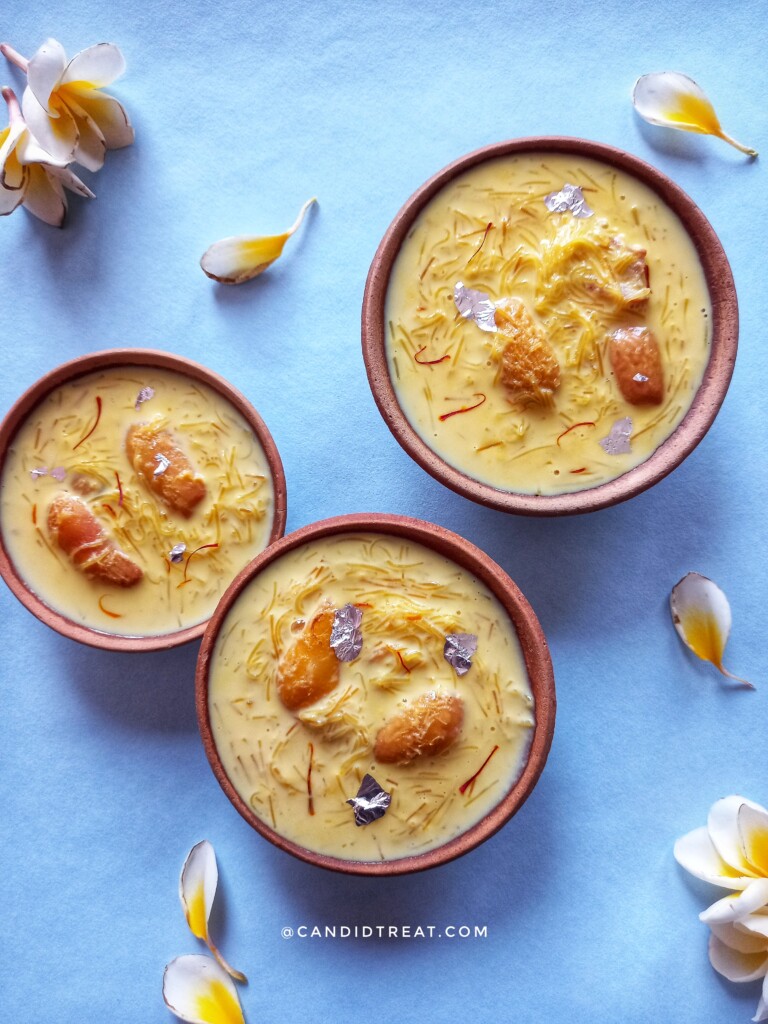 Basically, sheer khruma is made with reduced milk. We have to add some soaked Khajur (dry dates) in the milk and reduce it to half. Then, we add some roasted seviyan, sugar,kewara water, and rose water. Cook the seviyan well. Then, allow it to cool down and serve this as a dessert.
Festive dessert ideas
INGREDIENTS
1 liter of milk
6 to 7 soaked dry dates
a pinch of kesar
half bowl roasted seviyan (vermicelli)
2 to 3 tbsp sugar
1 drop of kewara water or rose water
Sheer Khurma (with step-by-step photos)
First, take 1 liter of milk. Add a pinch of kesar. You can skip it if you don't want. Now, add some soaked dry dates. Take some dates, cut it into half, and soak it in water for 5 to 6 hours or overnight in the fridge. Then, use it.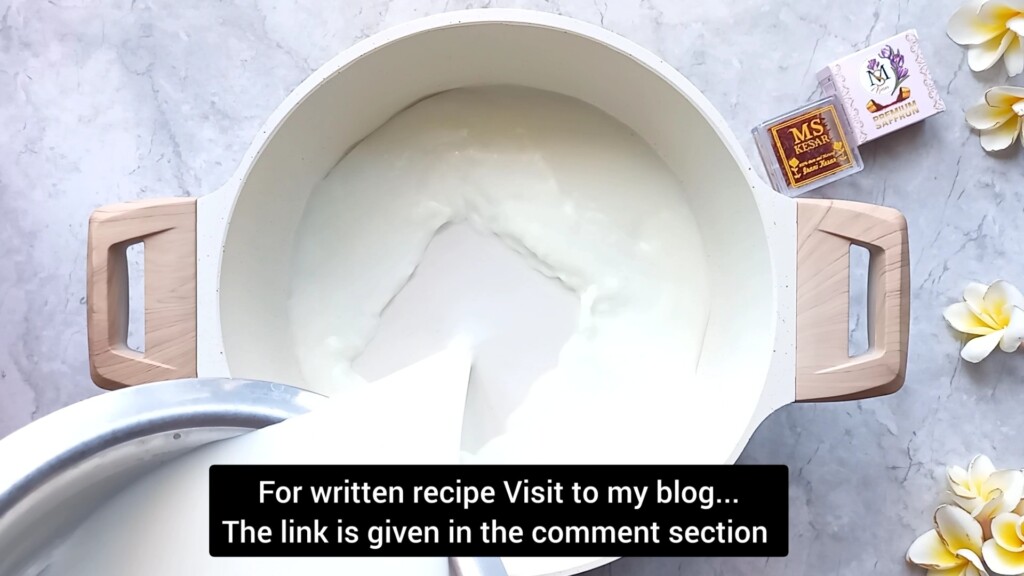 Now, cook the milk on high flame until it reduces half of quantity (like 500 to 600 ml). Keep stirring. Then, add some roasted vermicelli. Here, I used thin vermicelli.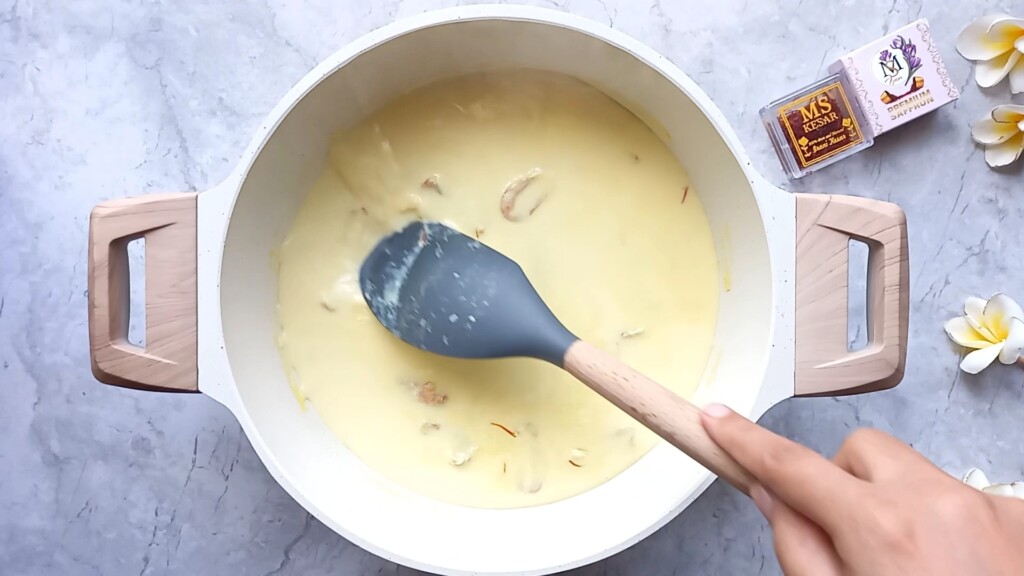 Now, add sugar as per your taste. Cook it well for 5 to 8 minutes. Then, add kewara or rose water. Mix well. Turn off the heat and allow it to cool down. Sheer khurma is ready. If you have any queries, let me know in the comment section.