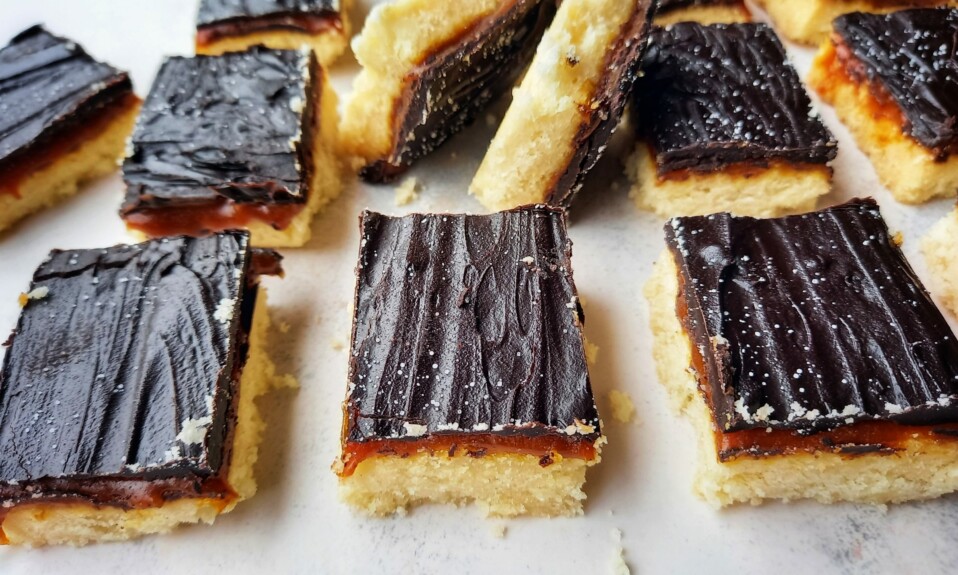 Millionaire shortbread bars | caramel chocolate slices | Learn how to make millionaire shortbread bars with step-by-step photos and video. Millionaire shortbread bar or slice is an indulgent caramel chocolate bar cookie. If you like caramel, cookie, or chocolate then this recipe is perfect for you. Because in this one slice you get everything that you like the ost. And it is also very simple to make at home. You can store these cookies for 2 to 3 weeks in the fridge. And you can also cut them into small bite-size pieces and grab these tiny slices whenever you have extreme cravings for sweets.
In this recipe you have to make three layers, the first one is a shortbread cookie. The second layer is the caramel layer. And the third one is a chocolate layer. All these layers are very easy to make. Let's start the recipe…
some other amazing cookies recipe…
INGREDIENTS
Shortbread layer
6 to 7 tbsp unsalted butter
5 to 6 tbsp powdered sugar
A pinch of salt
3 to 4 drops of vanilla
15 to 16 tbsp flour
Caramel layer
Chocolate layer
Some dark/milk chocolate
1 tbsp butter
HOW TO MAKE MILLIONAIRE SHORTBRED SLICE?
First, we have to make a shortbread cookie. Take a bowl. Add butter at room temperature. Add powdered sugar. Add salt. Add vanilla.
Mix well. Then add flour. Mix it with light hands.
Here, we need crumbly texture.
Now take a lined baking tray. Spread the cookie dough evenly and press them with figures. After that, bake them for 20 to 25 minutes at 180 degrees Celcius in preheated oven.
After baking, leave it to cool down.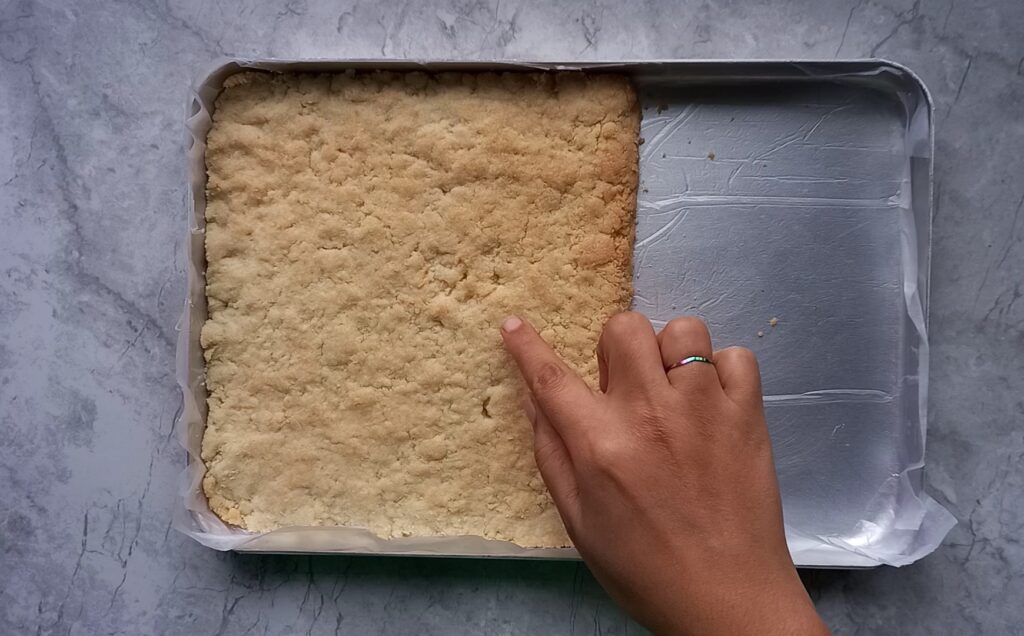 Now take some caramel sauce. Cook them for 4 to 5 minutes on medium flame. When it looks thick in consistency, turn off the heat.
Pour this over the cookie. Spread it evenly. Keep this in the fridge for 15 to 20 minutes.
Now take some chocolate. Add butter. Melt the chocolate and mix well.
Now pour this over the caramel layer. Spread it evenly. Again leave it to set.
After that cut them into slices.
The millionaire bar is ready.