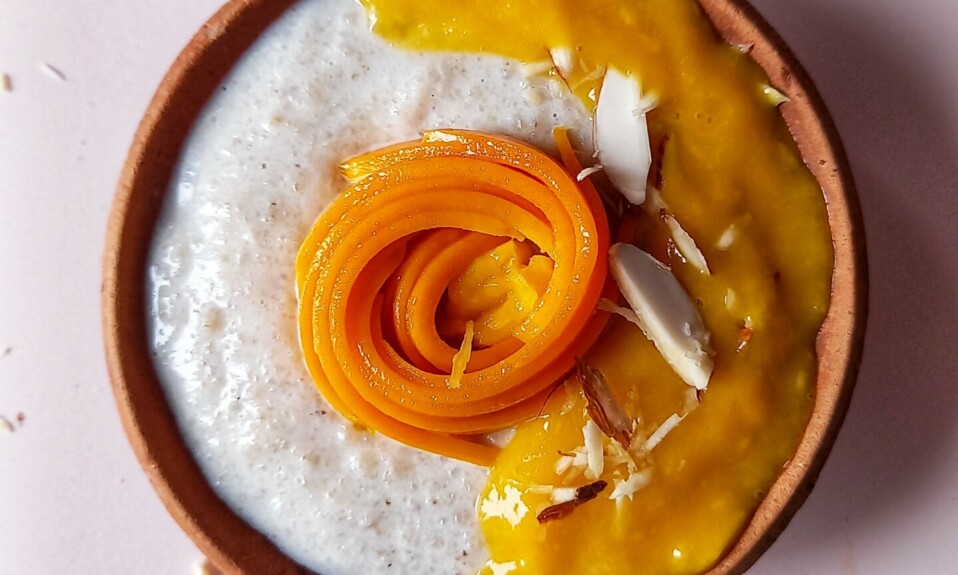 Mango Millet phirni | Phirni with kodo millet | kodo millet recipe | Hello, everyone…welcome to Candid Treat. Today, I am making a healthy and delicious phirni. But this time, we are not using the rice for phirni. Yes, you always eat phirni or kheer with rice, but have you ever tried this with millet?
Today, I am using a kodo millet in place of rice. Kodo millet is a great alternative to rice. You can use kodo millet in place of rice in any dish. And you don't believe that it tastes wonder with millet. You can make this phirni for your family,guests and they didn't miss the rice in this dish. So let's make this millet phirni with kodo millet.
Kodo Millet Benefits
Kodo millet is also known as cow grass, rice grass, ditch millet, and indian cow grass. It is a great substitute for rice and wheat. It is gluten-free, and rich in fiber.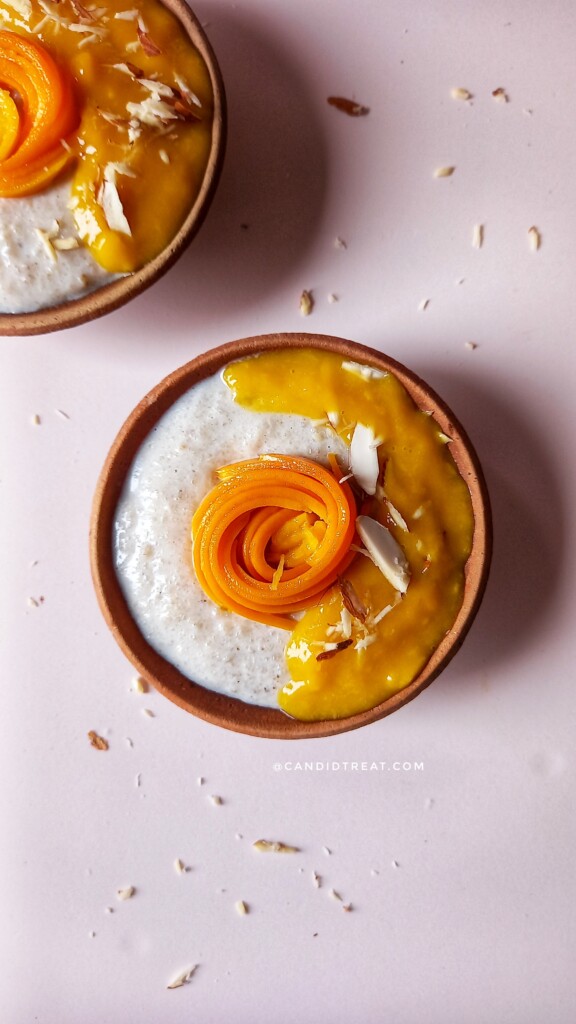 Both Kodo millet and rice come with an equal amounts of nutrients. White rice is a good source of instant energy, carbohydrates, calcium, iron, vitamin E. Kodo millet offers a good amount of protein, dietary fiber, good fats, calcium, and iron.
Regular intake of Kodo millet is highly beneficial for menopausal women who are experiencing heart illness, blood pressure, and cholesterol. Kodo millet aids in blood sugar regulation. It may have antioxidant properties. It may lower blood glucose levels. It can reduce abnormally high lipid levels.
Always soak the Kodo millet for 2 to 3 hours before cooking for better absorption of nutrients and digestion.
Dessert Recipes
INGREDIENTS
3 to 4 tbsp kodo millet
600 to 700 ml full fat milk
2 to 3 tbsp sugar
1 tsp cardamom powder
Mango puree and chopped mangoes
chopped almonds
Kodo Millet Phirni
First, take some kood millet and soak it for 3 to 4 hours or overnight. Wash them well and drain the water from millet. Now, take a small grinder jar. And grind the kodo millet coarsely. We do not need smooth puree, just plus grind the millet.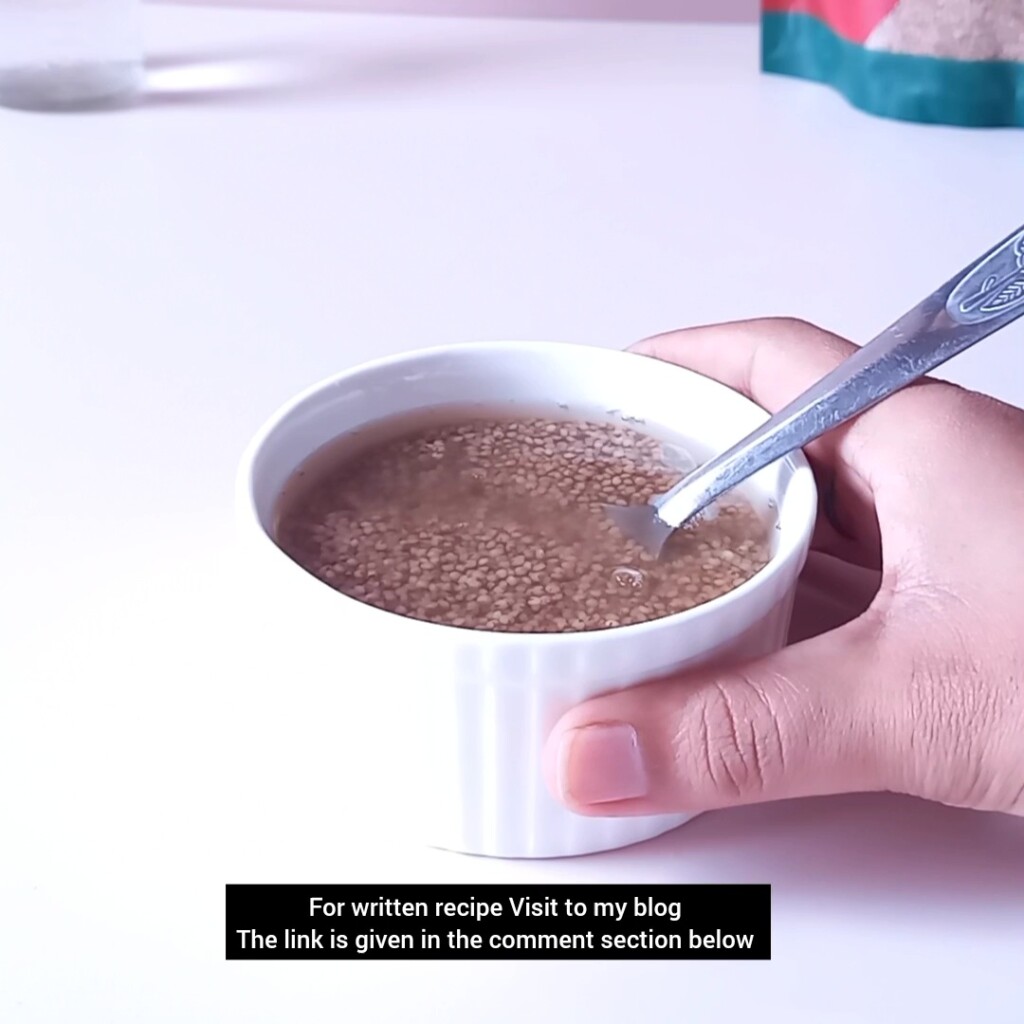 Now, boil some milk. Then add kodo millet. Cook them for 20 to 25 minutes on medium flame and stire it occasionally. When the phirni is thick in consistency, add suagr and cardamom. Mix well and turn off the heat.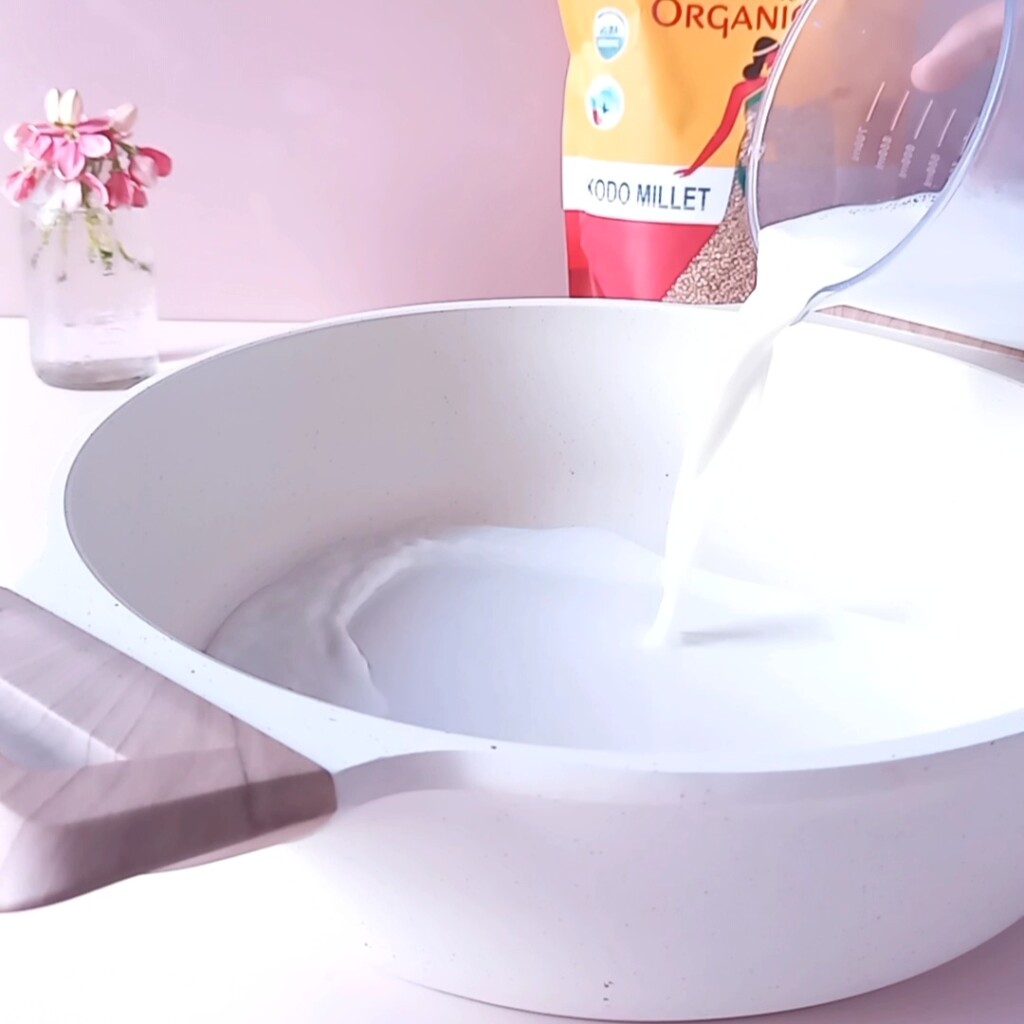 If the phirni looks too thick, add some milk and mix it. Now, allow it to cool down or store this in the fridge. Then, use some mango puree, chopped mangoes, and nuts on time of garnishing. Mango millet phirni is ready.