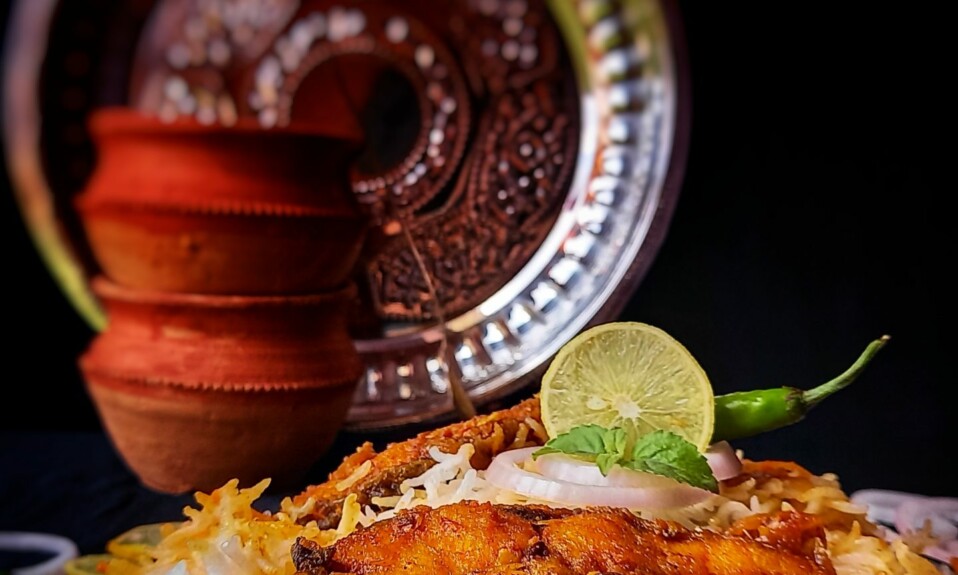 Fish pulao | How to make fish pulao | Learn how to make fish pulao with step by step photos and video. Fish pulao is a fragrant rice-based dish. In this dish, you get nice fragrant rice with some masala and fried fish. It tastes amazing and it is very simple to make. You can make this fish pulao for lunch or dinner, even for any house party. Serve this fish pulao with some salad or sweet raitha.
What is pulao?
Pulao is an Indian rice dish that is made with basmati rice, water, salt, ghee, or some whole spices. In Indian cuisine, there are a lot of different pulao recipes. Some of them are veg or some of them are non-veg. and the most important thing is that, choose the best quality long grain rice and soak them for at least 20 to 30 minutes for better results. But what I think is that you can use any fragrant rice for this recipe as well. So go with your ease.
Kind of fish
For this recipe, I used rohu fish. Rohu fish is also known as Indian salmon. But you can use any kind of large fish for this recipe. you can use hilsa, ilish, salmon, rohu. But make sure to use fresh fish for any recipe, because it tastes way better than frozen fish. If the fresh one is not available, go with the frozen fish.
SOME OTHER RECIPES FROM THIS BLOG…
INGREDIENTS
6 to 7 pieces of rohu fish
1 tbsp turmeric powder
1 tbsp salt
Mustard oil for frying
For masala
3 tbsp mustard oil
1 teaspoon cumin seed
1 bay leaf
2 cinnemon sticks
4 to 5 cloves
1 tbsp ginger garlic crushed/paste
2 medium sized onions sliced
1 tomato puree
1 and a half tbsp coriander powder
1 tbsp cumin pwder
½ tbsp garam masal powder
1 tbsp red chli powder
½ tbsp salt
1/3 tbsp turmeric podwer
5 tbsp curd
50 to 60 ml water
For rice
200 grams (2 small bowl) basmati rice
A pinch of salt
1 teaspoon ghee
3 and a half bowl water (with the same rice bowl)
How to fry fish?
Take some fresh fish. Wash them well.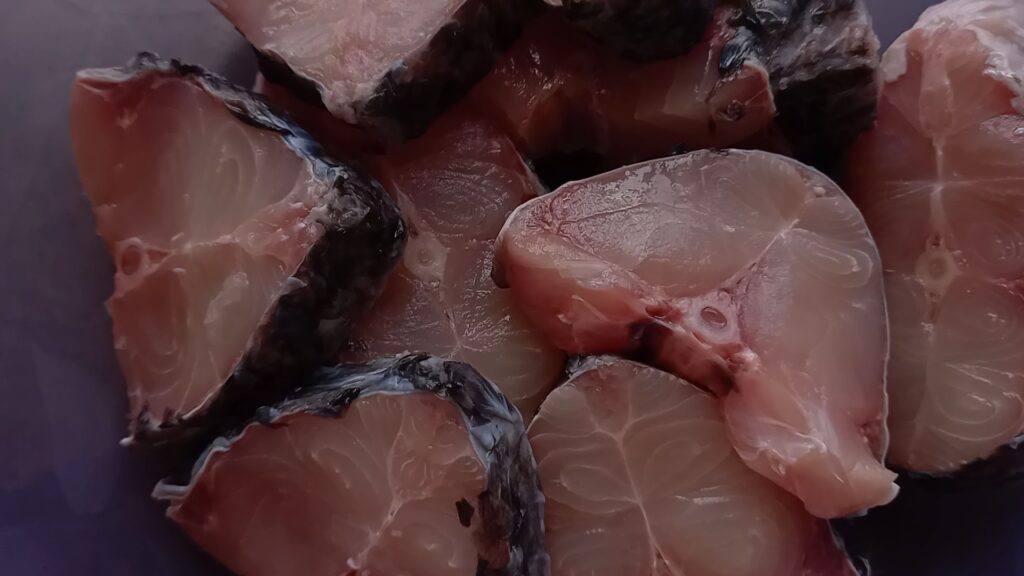 Add salt and turmeric powder.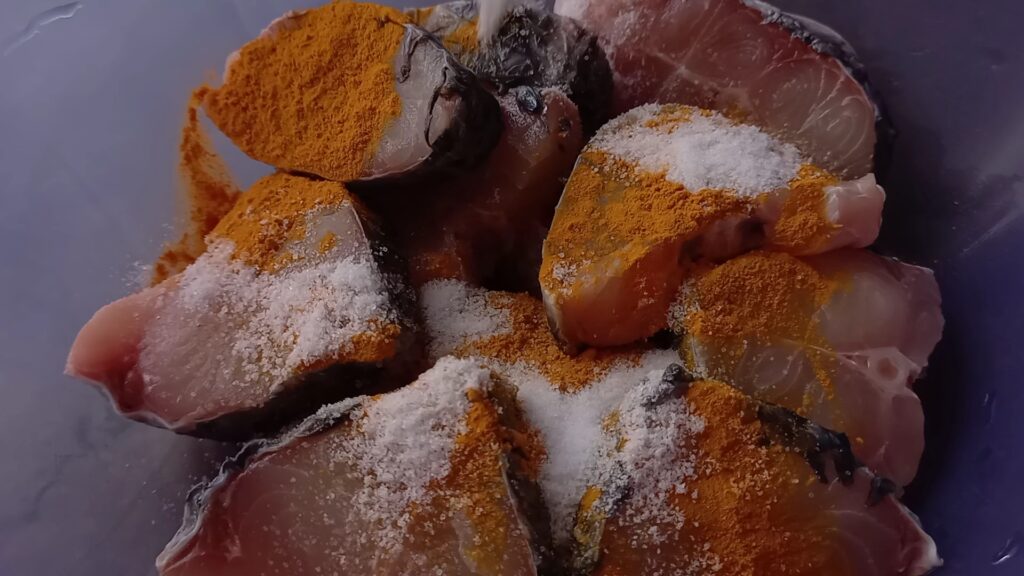 Mix well. Here you can use any kind of large fish.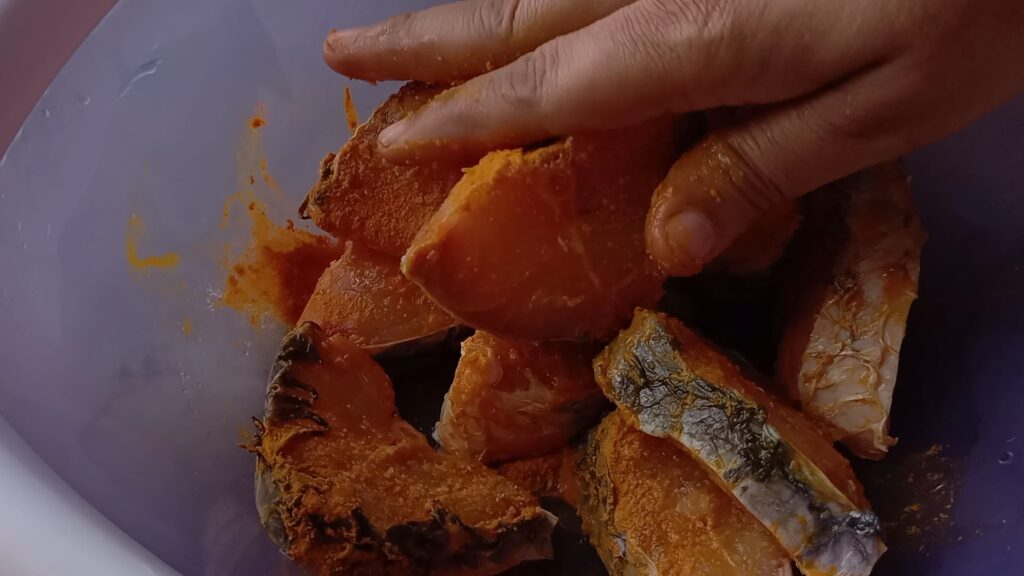 After mixing, take a kadhai. Add some mustard oil and heat it for 3 to 4 minutes on a high flame. Then add fish into the oil.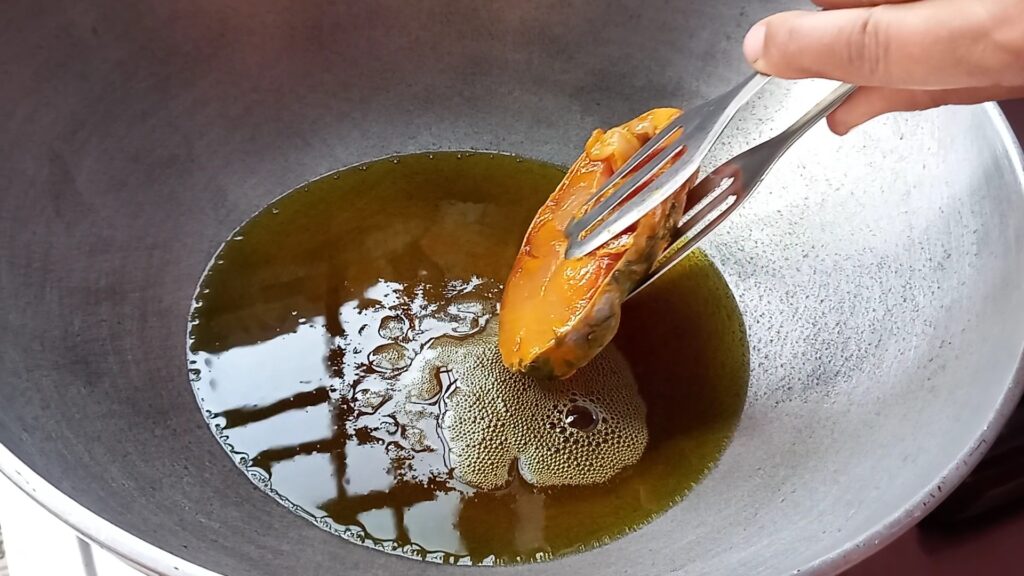 And cook them on the high flame from both sides. When one side is cooked well, flip it and again cook them from another side.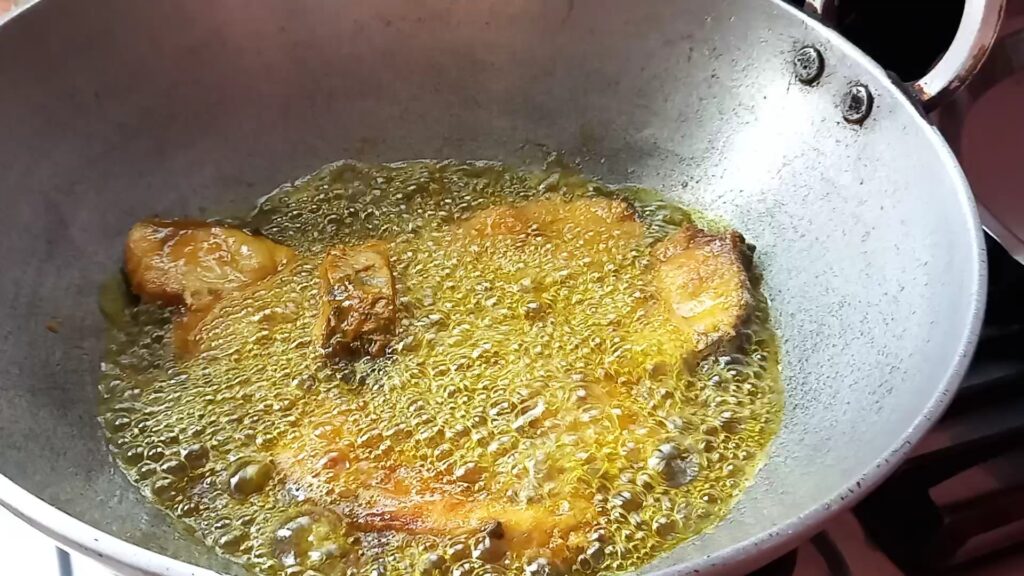 It may take 2 to 3 minutes on a high flame. Or when it turns golden in color remove it from oil. Do not over fry them, because they may turn dry and chewy. Now set them aside.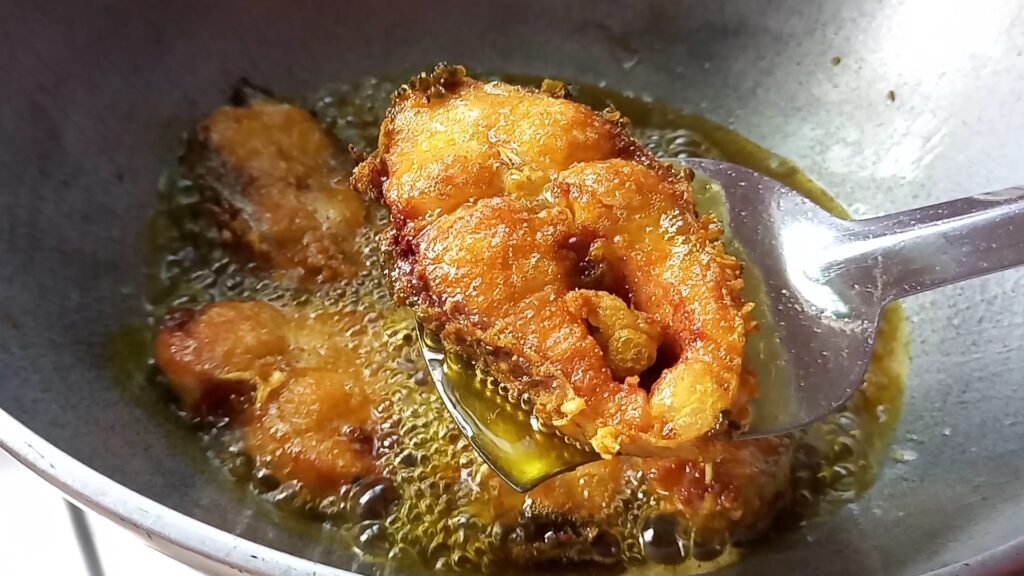 Take pan or same kadhai. Add some oil. Add cumin, bay leaf, cinnamon, cloves. Sauté it for 10 seconds on medium flame.
Add ginger garlic and onions. Mix well.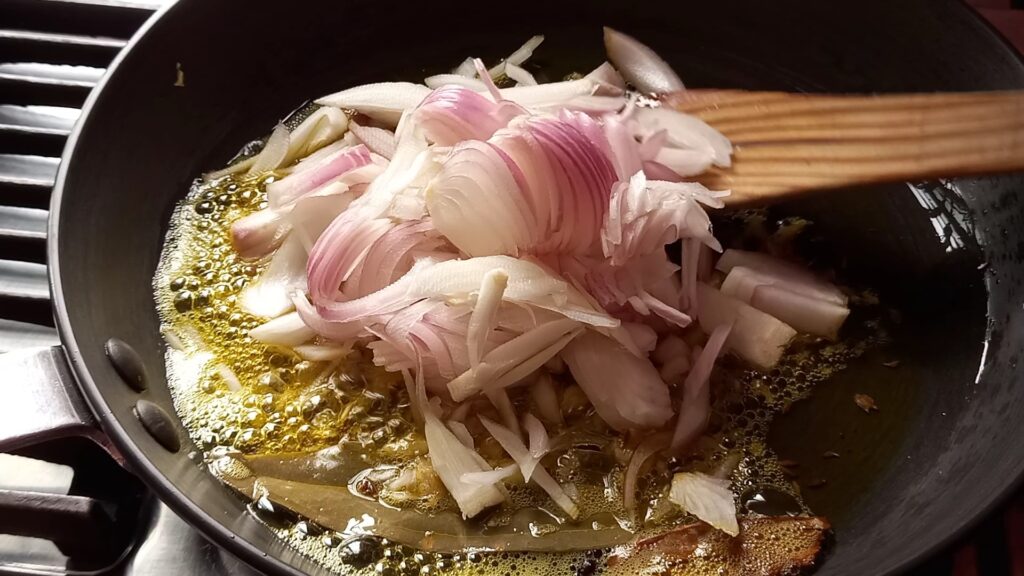 Add salt and turmeric powder.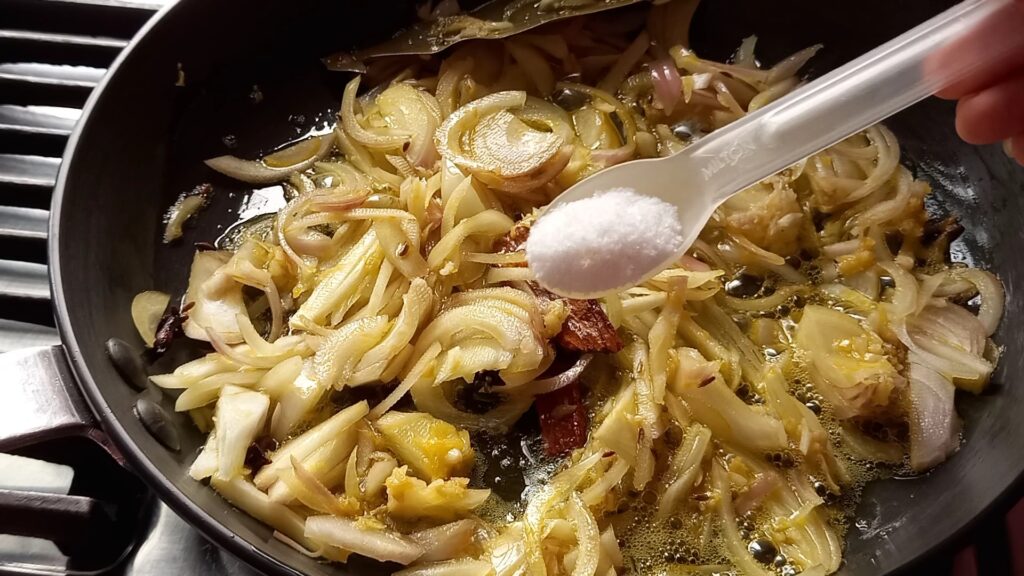 Cook the onions on medium to high flame until it turns light golden in color. It may take 10 minutes. But do not burn the onions.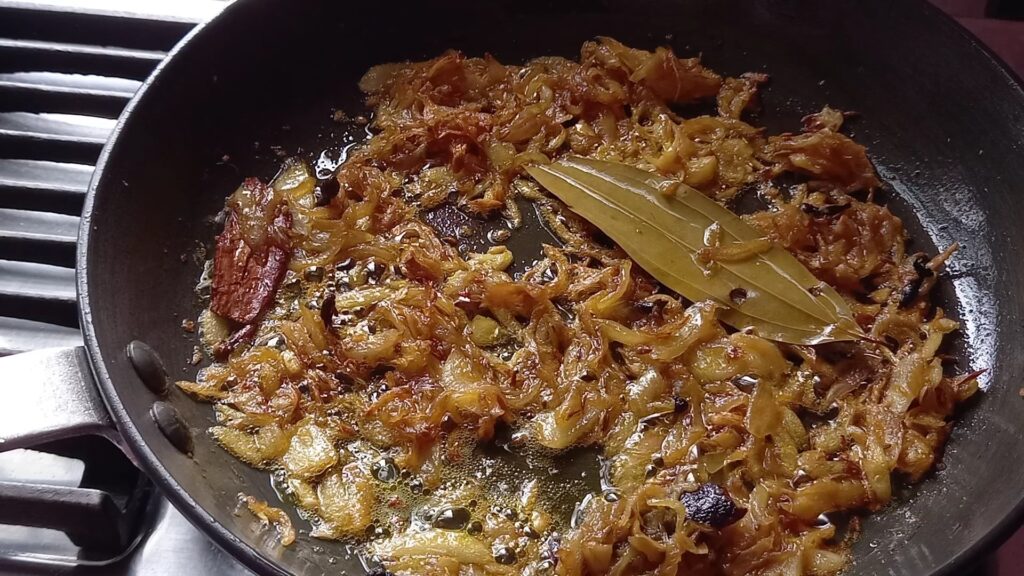 So be careful. After that add tomato puree.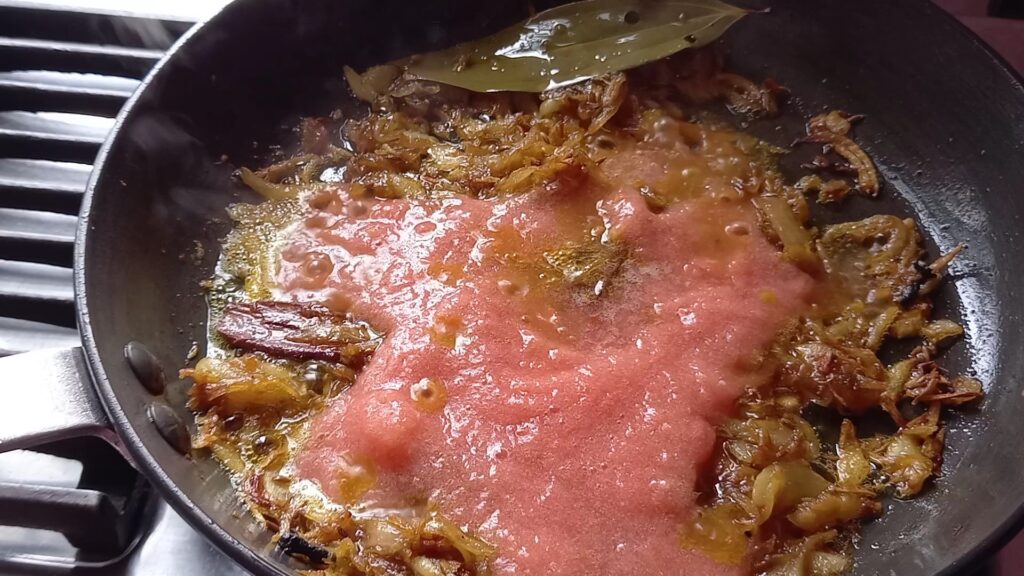 add all powdered spices.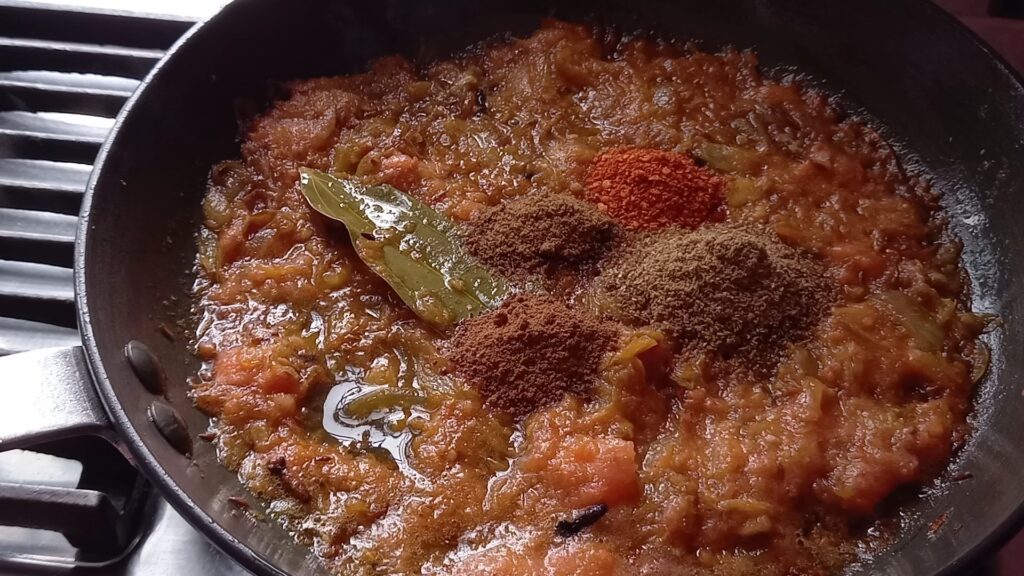 Cook them for 10 to 15 minutes on medium flame.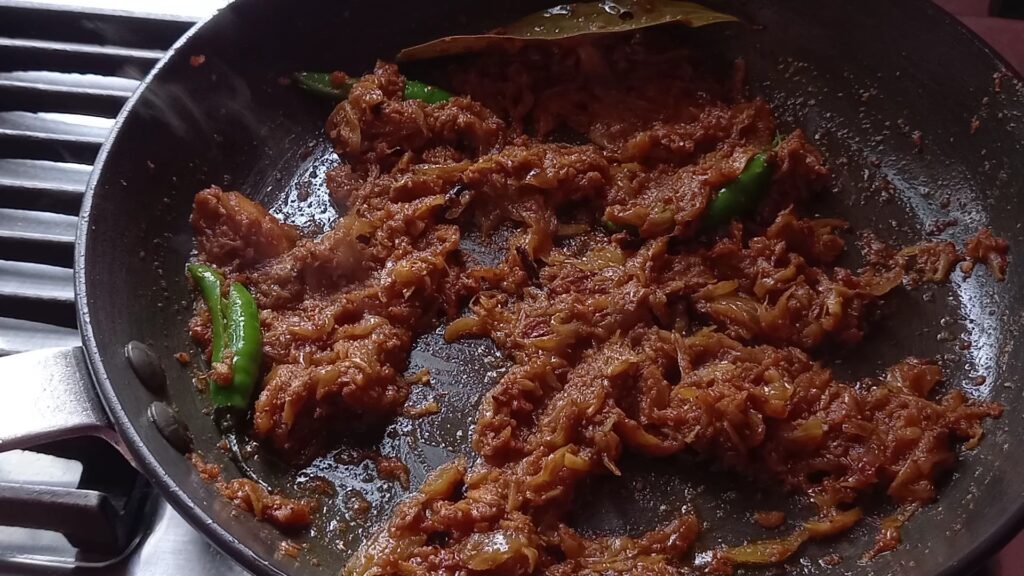 Now, turn the flame on low. Add 2 tbsp water, mix well. Then add curd. First, whisk the curd well then use it.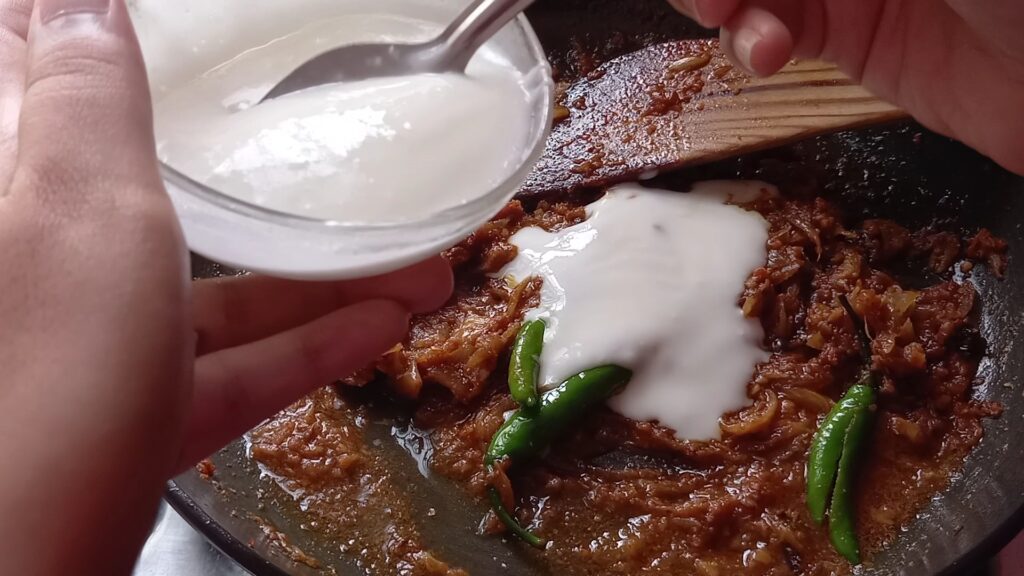 Immediately mix the curd.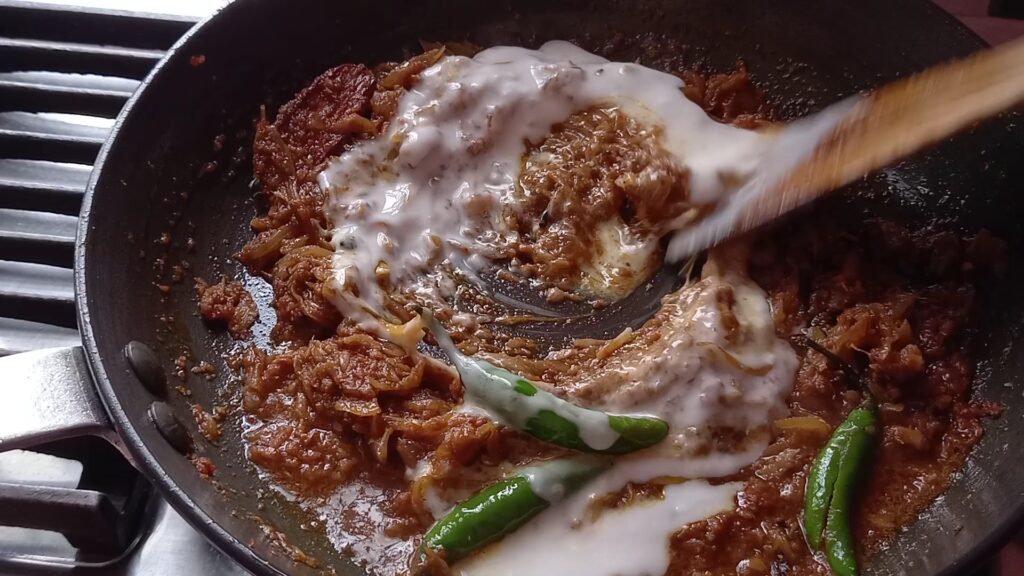 After that cook them for 4 to 5 minutes on high flame.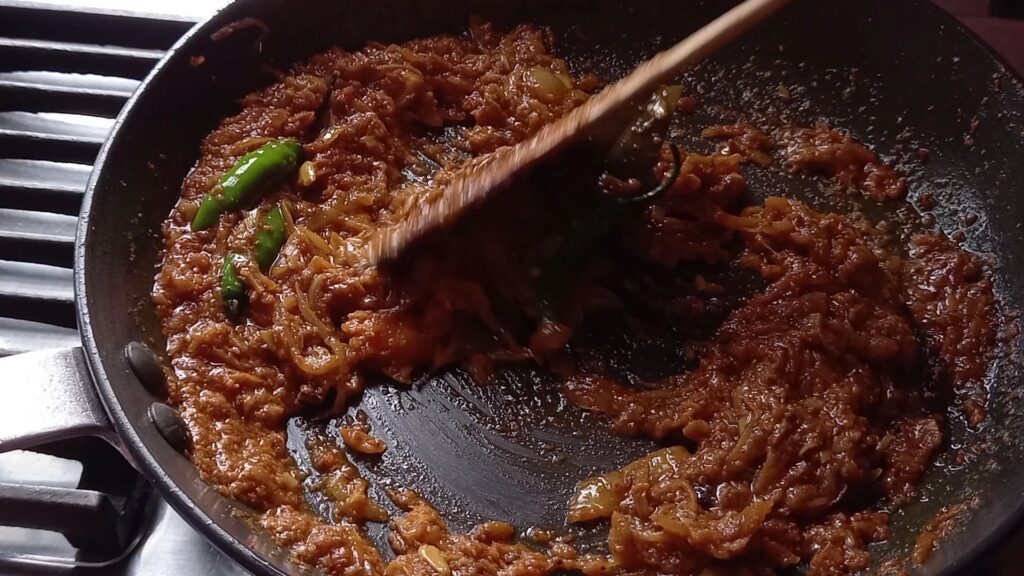 Now add water.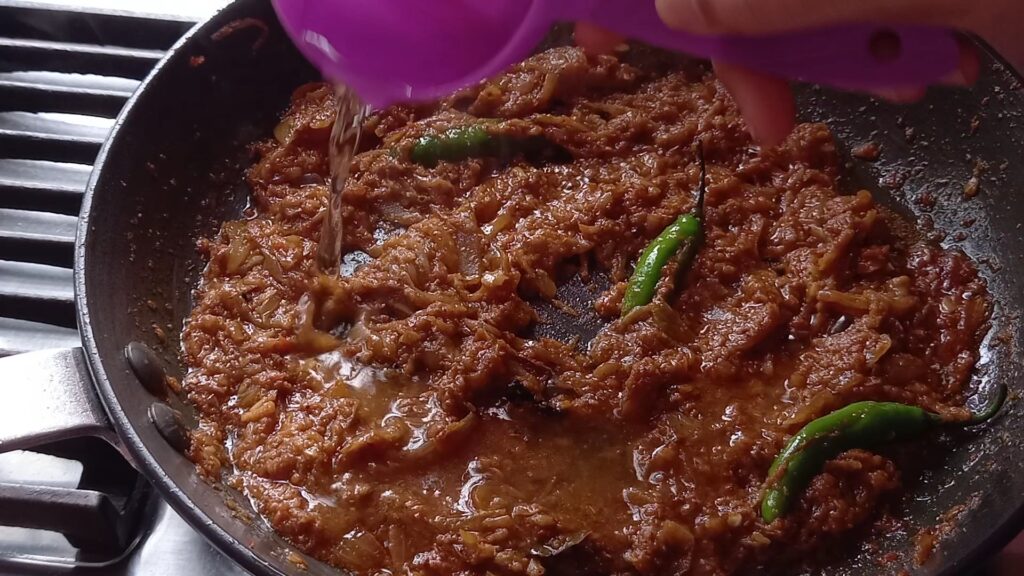 Add fish.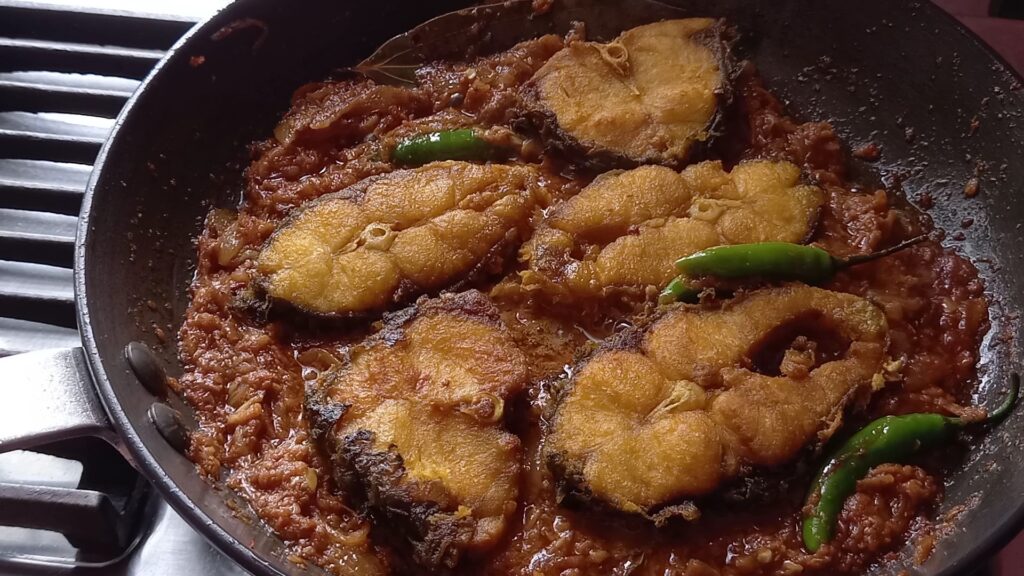 Cover it and cook them for 10 minutes on low flame.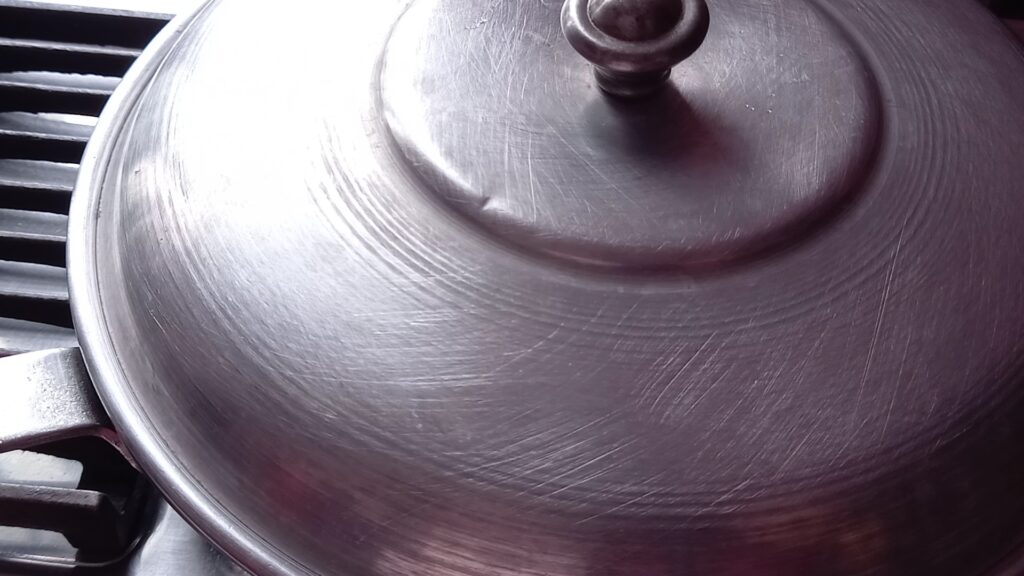 How to cook fish pulao?
Meanwhile cooks the rice for pulao. Take some rice. Here I used soaked rice. Soak the rice for 30 minutes. wash them well. Here I used this small bowl for measurement. you can use any bowl or cup.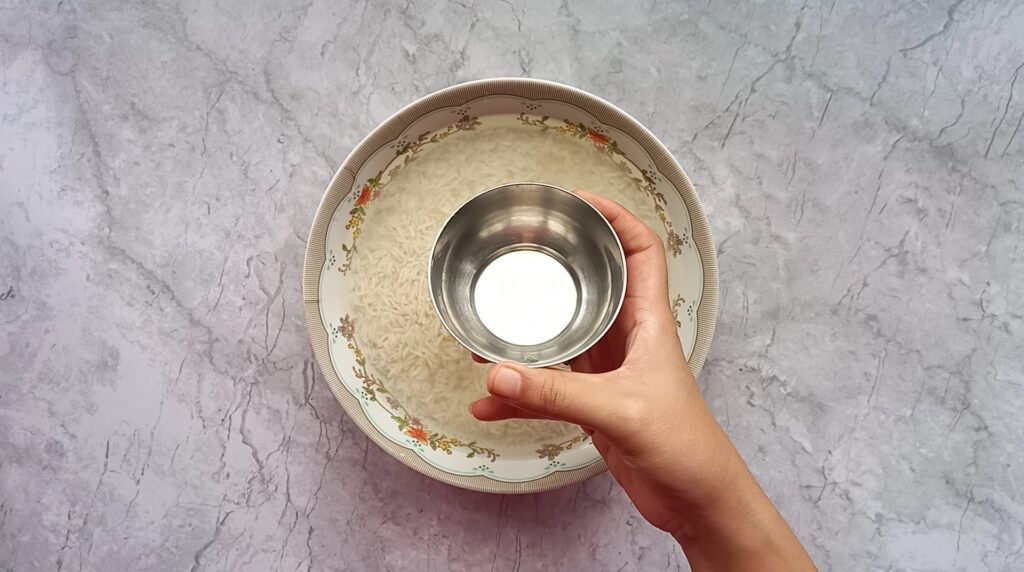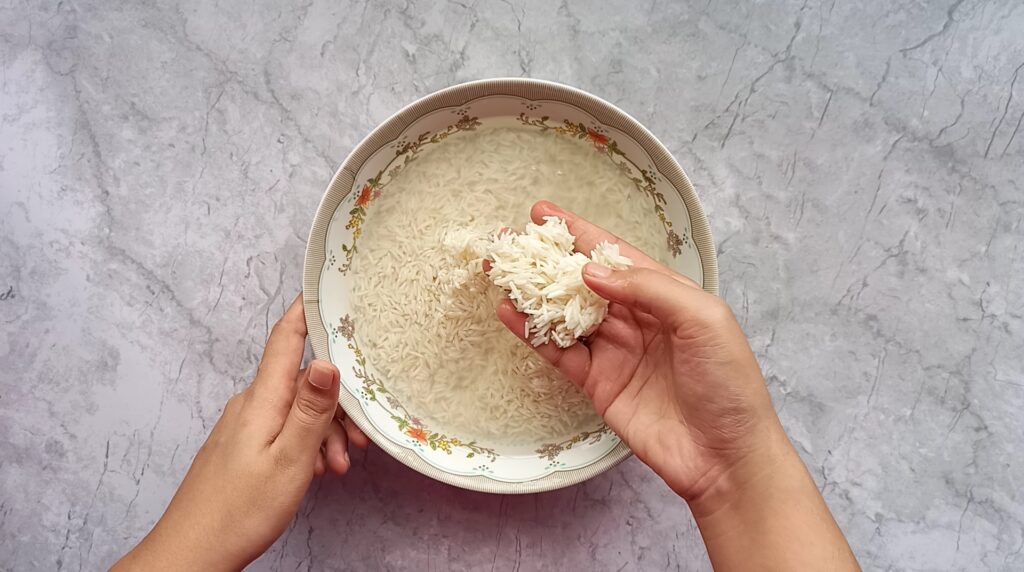 Now take a pressure cooker. Add rice and water. Here use the same bowl for the measurements of rice and water.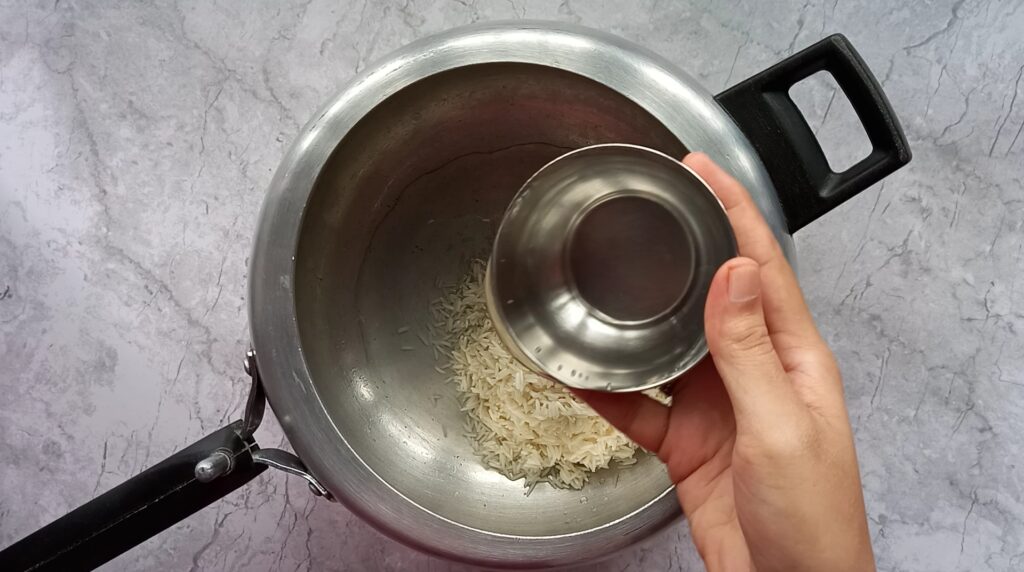 Add salt.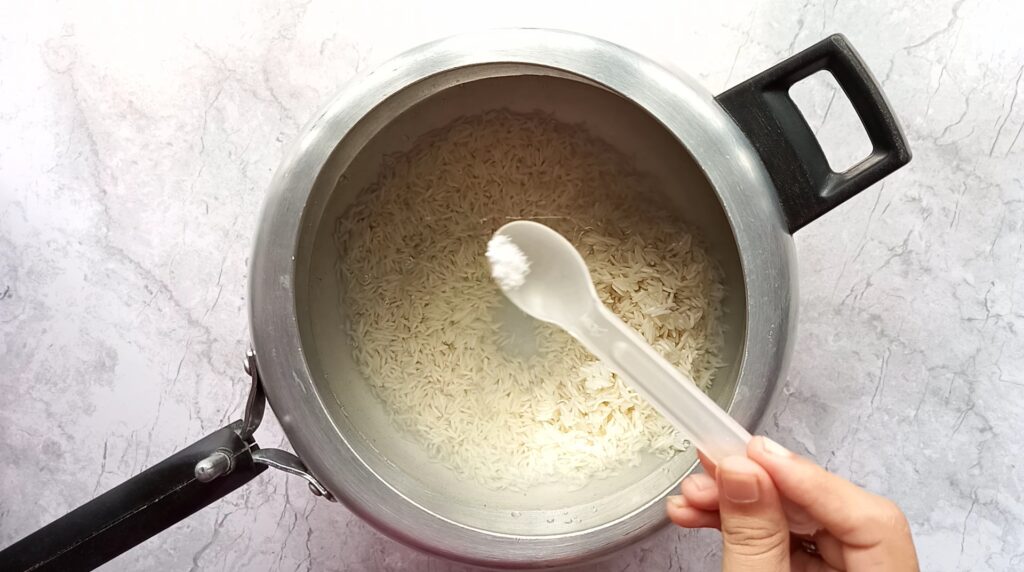 Add ghee.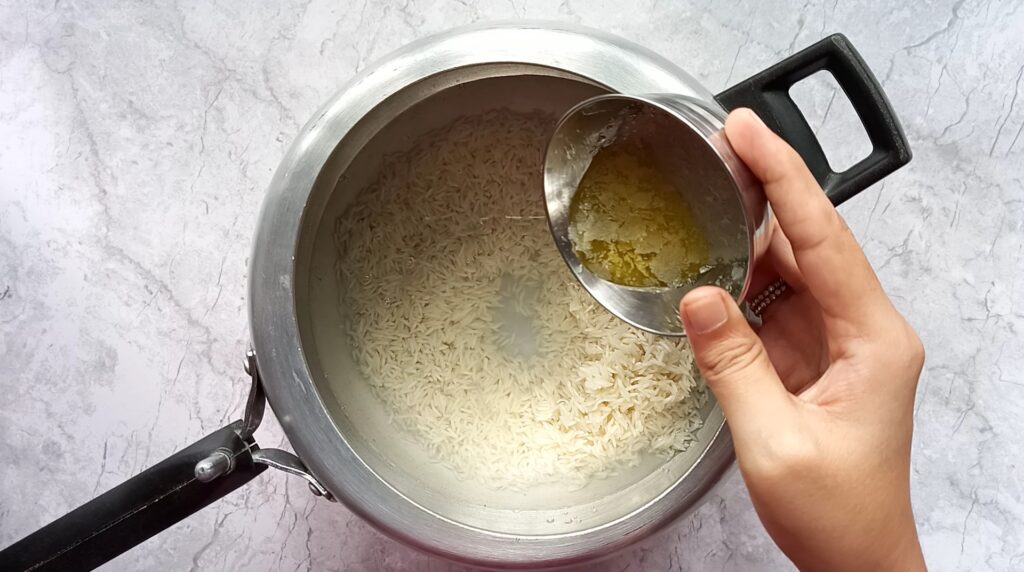 Close the lead and cook the rice for 1 whistle on a high flame. After that turn off the heat and leave it to release the pressure.
Now the rice is cooked well.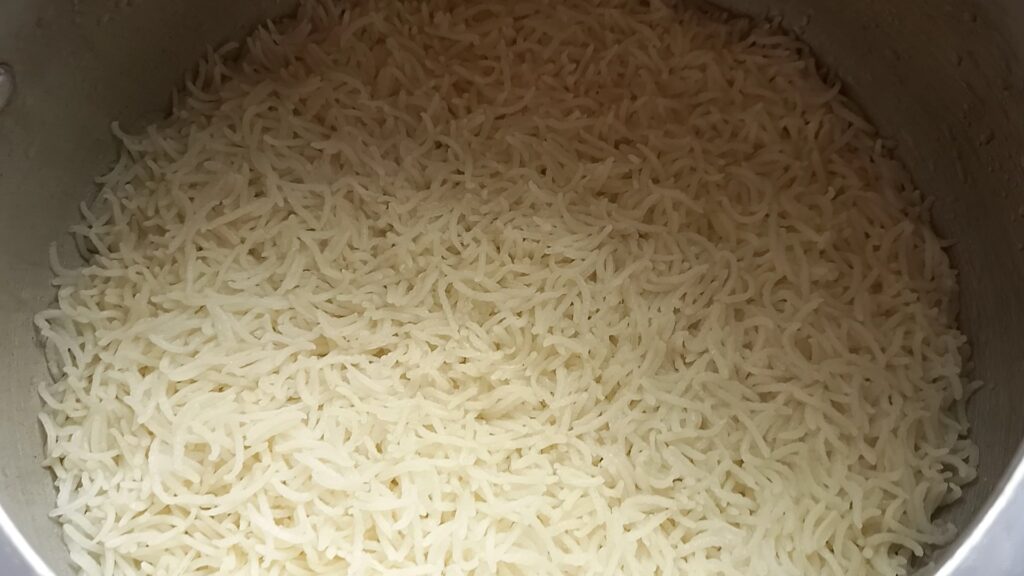 Remove the fish from the heat.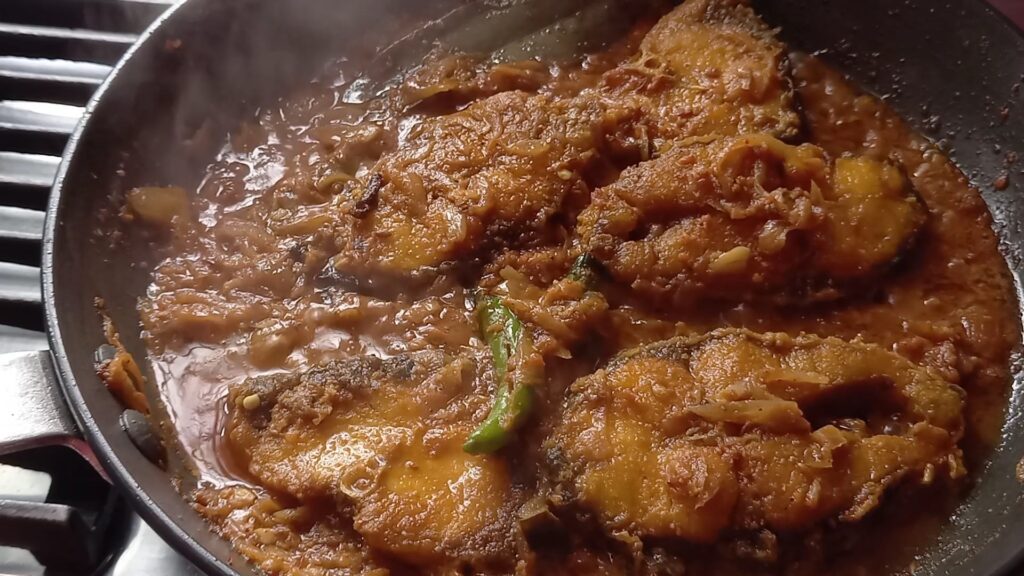 And place them on the cooked rice.
Again close the lead. Cook them for 7 minutes on a low flame. After that leave it for 10 to 15 minutes.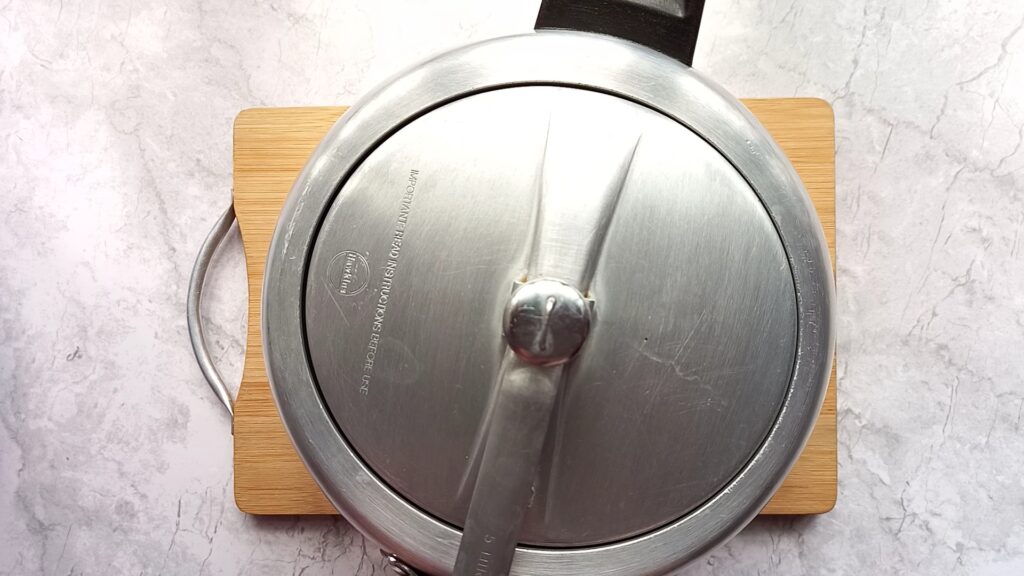 Fish pulao is ready. Mix the rice with masala and Serve hot with some salad or raitha.