Dal tadka | Chana dal tadka | Learn how to make dal tadka with step-by-step photos and video. Dal Tadka is one of the famous Indian dishes. It is a popular Punjabi dish and this recipe is made with different types of dal (lentils). It making process depends basically on regions and cultures. Dal is the most nutritious food, enrich with fibers or this dish is also not heavy this is a little bit lite.
Mostly we ordered this in restaurants. Some people mix several types of lentils while others stick to only one type of lentil but I also use only one type of dal for this recipe. You can also use black lentil, moong dal(green lentil), chana dal(yellow lentil), or mix all for this recipe. I love dal tadka because it is so simple to make and tastes yum. You can enjoy dal tadka with steamed rice, jeera rice, flatbread, tandoori nan, etc. I am excited to be sharing this one with you. Hope you like this.
Preferences
Fresh ingredients-Use always fresh ingredients and Don't use packed ginger garlic paste. Pound some fresh ginger garlic in your mortar and pestle for this.
Ghee (clarified butter) uses ghee for tempering, it gives a nice aroma and also enhances the flavor. Use a pressure cooker for an easy handle.
If you want earthy flavor then you can add coal smoke to your Tarka. For smoke, burn one piece of coal on high flame then take a small bowl and place it into the Tarka pan. Place burnt coal in it and add ½ tablespoon ghee on it and close the pan's lid for 10 to 15 minutes but don't overdo that process. Here, step by step recipe with photos and details. You can check these too…
Ingredients
200-gram chana dal (yellow lentil) 2 to 3 small bowl
700 to 800 ml water
2 tablespoon salt
1 to 2 tablespoon sugar
2 onion chopped
3 to 4 green chili
1 tomatoes chopped
¼ tablespoon turmeric
1/4 tablespoon cumin powder
1/4 tablespoon coriander powder
1/4 tablespoon garam masala powder
A pinch of (asafoetida)
4 tablespoon mustard oil
2 bay leaves and 1 tablespoon cumin
5 to 7 cashew crushed
7 to 10 raisins
| | |
| --- | --- |
| Total time | 1 hour |
| Servings | 4 to 5 |
How to make dal tadka/tarka?
Take a bowl and add dal.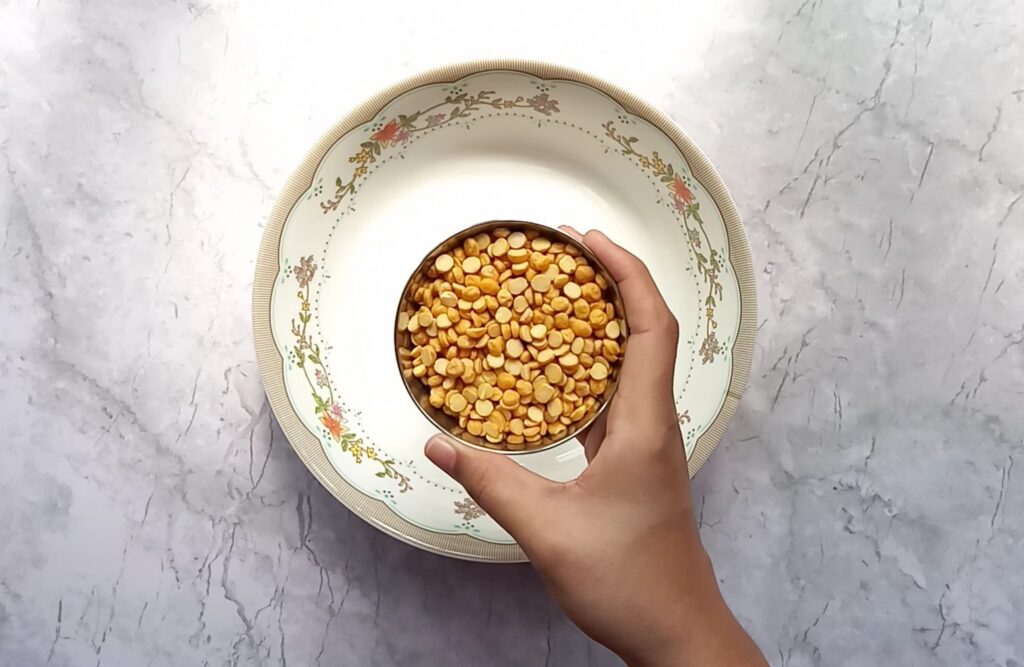 Rinse it properly.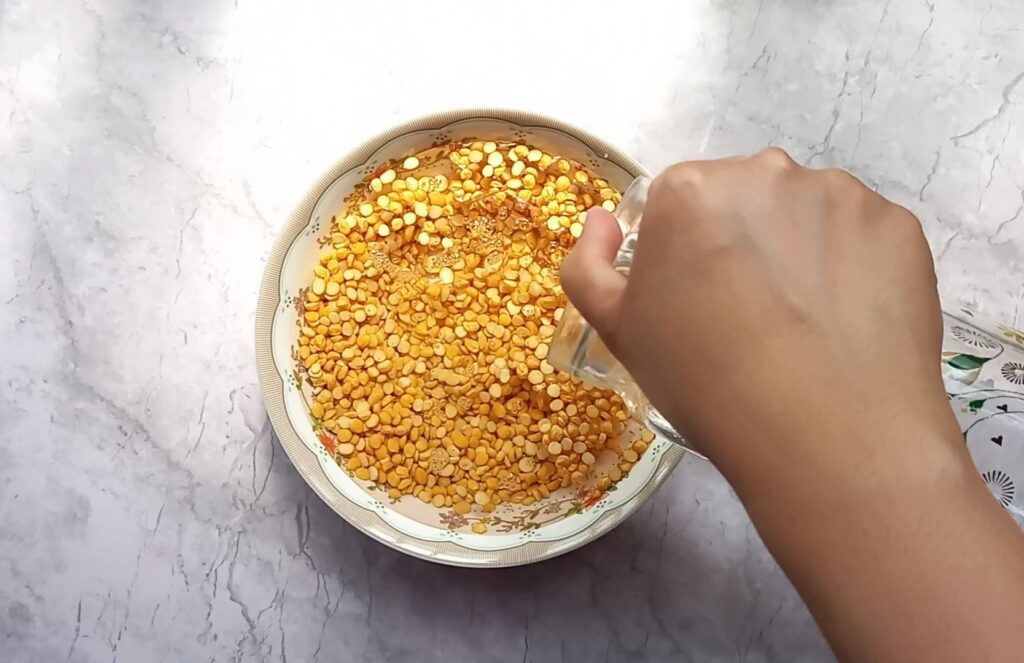 Add some water. You can adjust the quantity of water as per your preference. like if you want thick dal to add 700 to 750 ml water or want thin dal to add 800 to 900 ml water.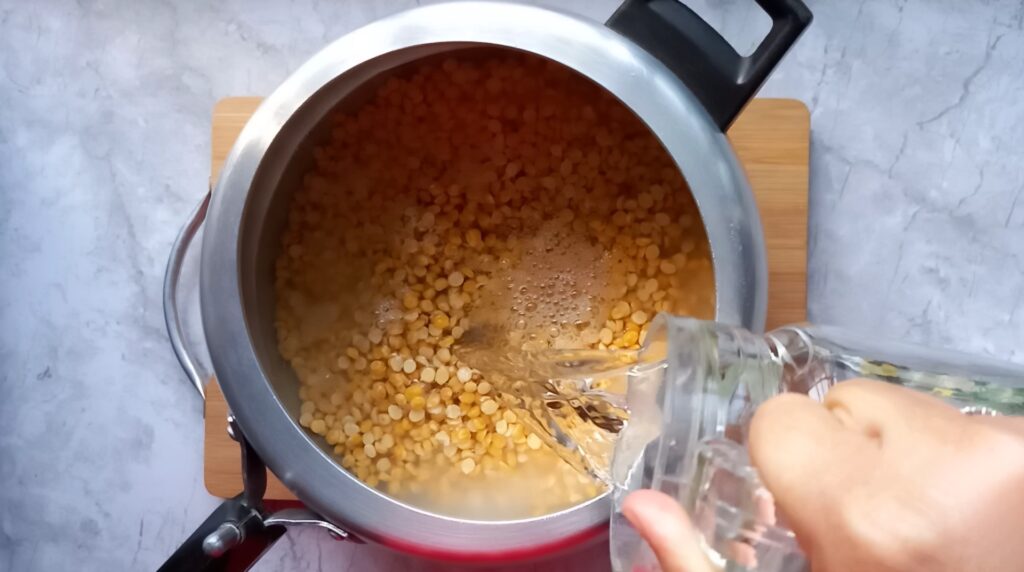 Add salt. Add sugar. Add turmeric.
Close the lead of the cooker. Turn on the flame and cook them on high flame for 4 to 5 whistle than in low flame cook them for 5 to 7 minutes. After that, Turn off the heat. And leave it to release the pressure.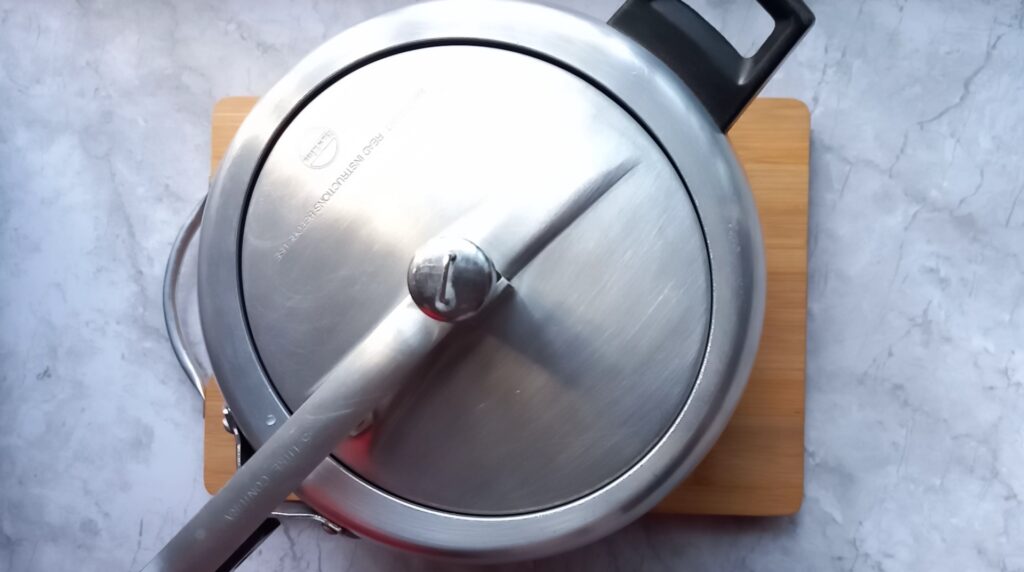 Preparation for tempering
Peel some onions and chop them into slices. Take some chopped garlic and ginger, some sliced green chili, and some chopped tomatoes.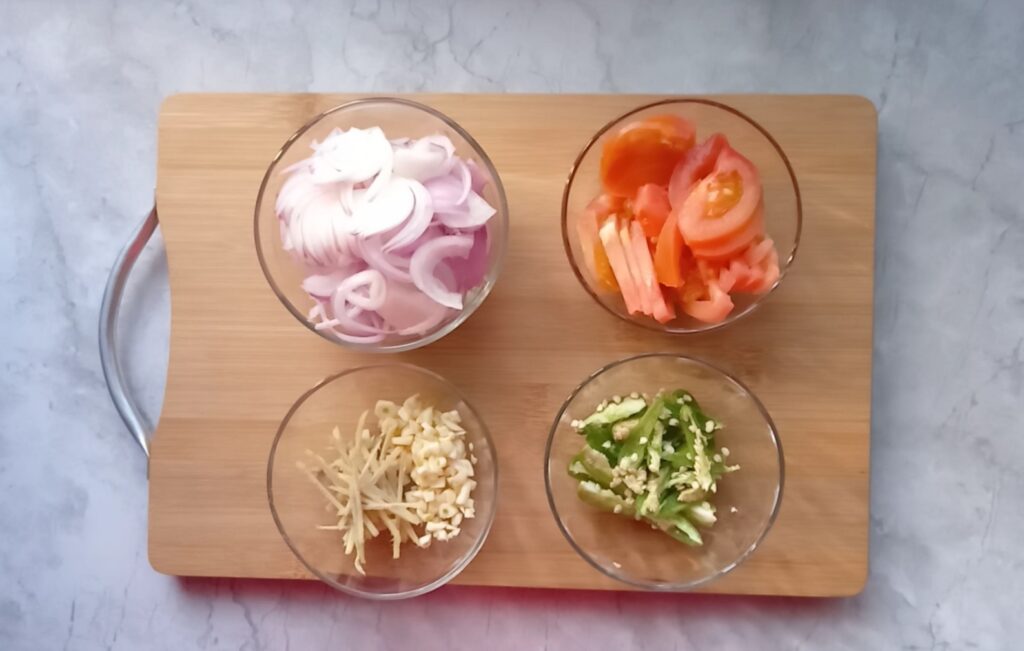 For tempering (Tarka) take a pan. add some oil, heat it for 20 to 30 seconds on high flame.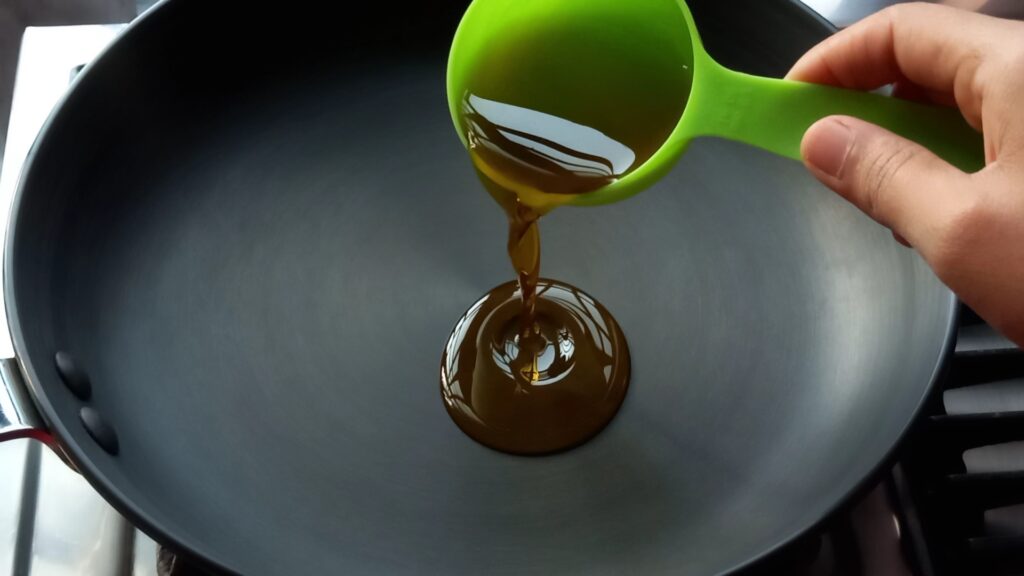 Saute some cashews and raisins for 10 to 15 seconds and remove them from the oil.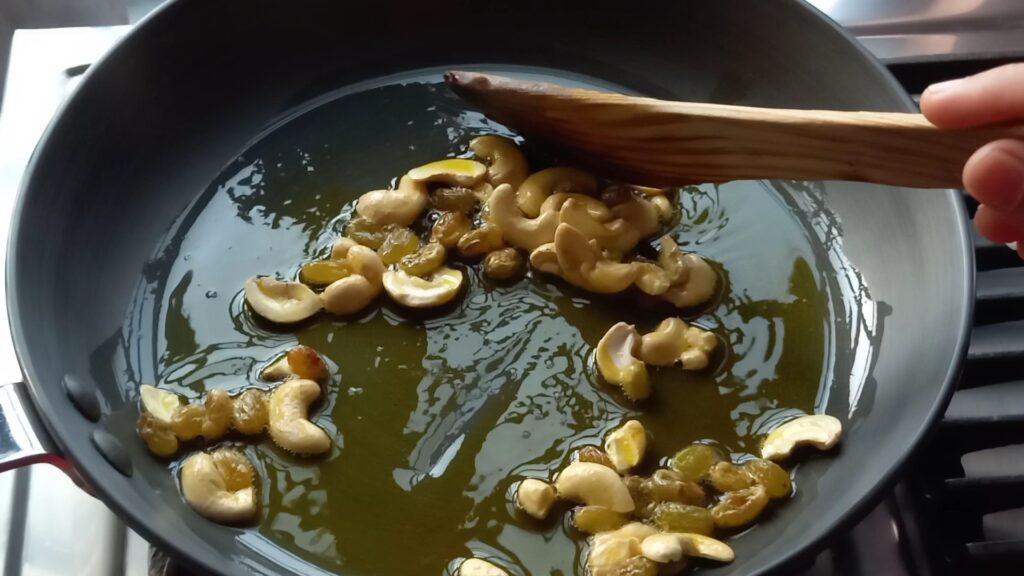 After that, add bay leaf, whole cumin, and asafoetida. Add sliced ginger and chopped garlic. Saute for 10 seconds.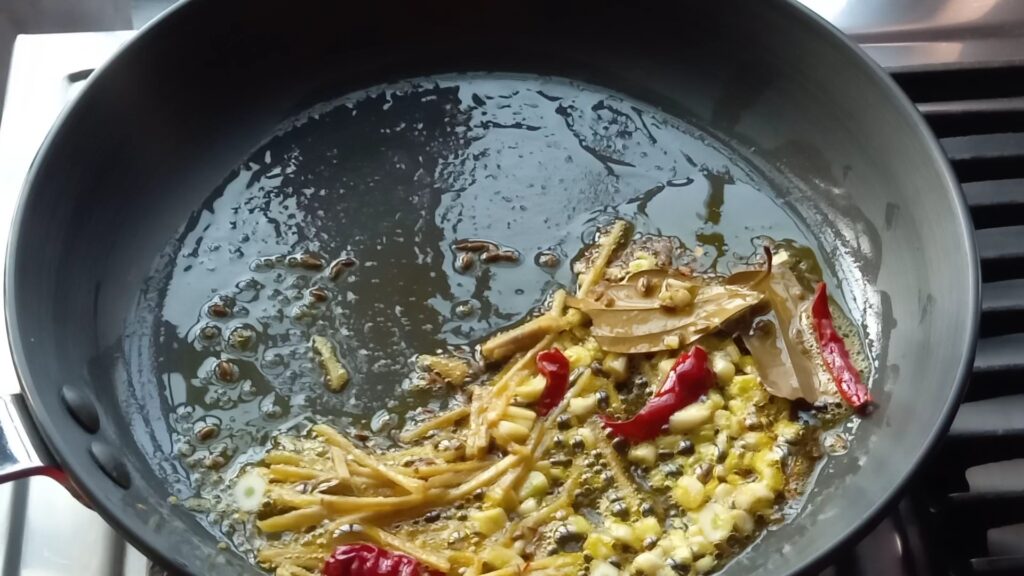 Add onions and green chilies. cook them for 5 to 10 minutes on high flame. keep stirring. Don't add salt because we add it to dal previously.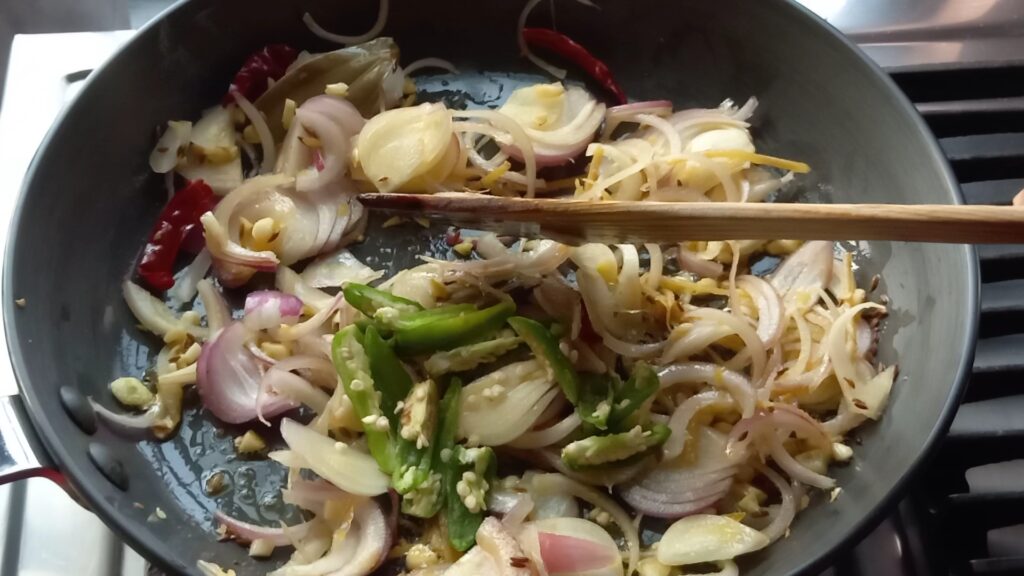 Add all powdered spices (cumin, coriander, and garam masala). In this time add ghee and sauté on medium to high flame for 10 minutes. Do not add too many powdered spices because we just want a little hit of spice flavor, not more.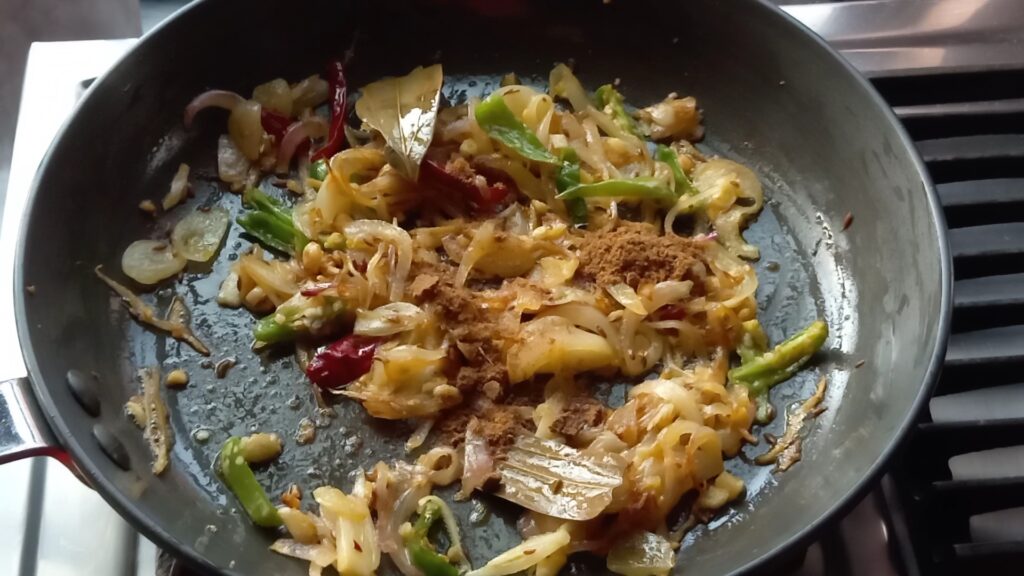 When onions turn into golden and masala is cooked well then add tomatoes. Cook them for 5 to 6 minutes.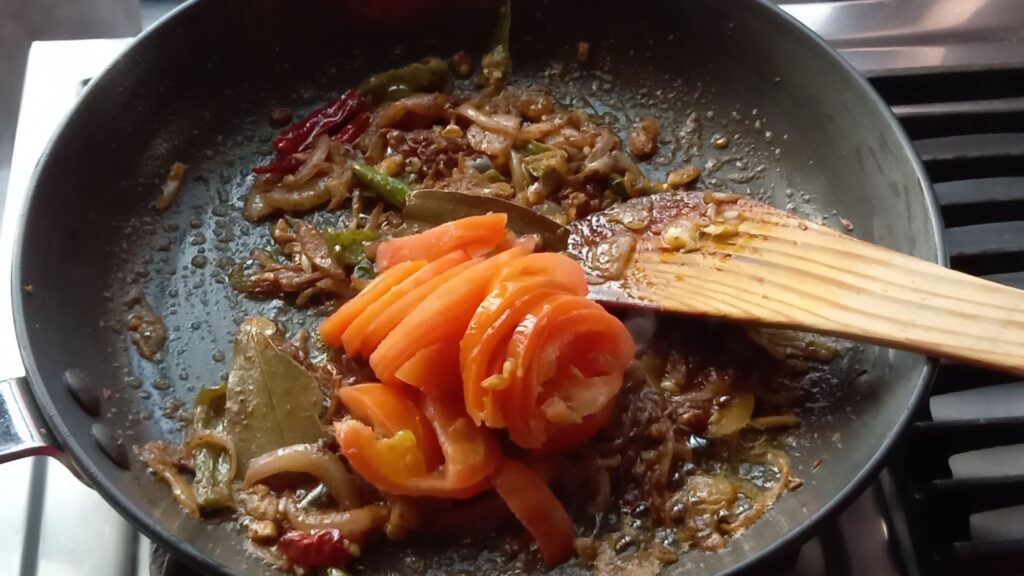 After 5 to 6 minutes of cooking, tadka is ready. turn off the heat.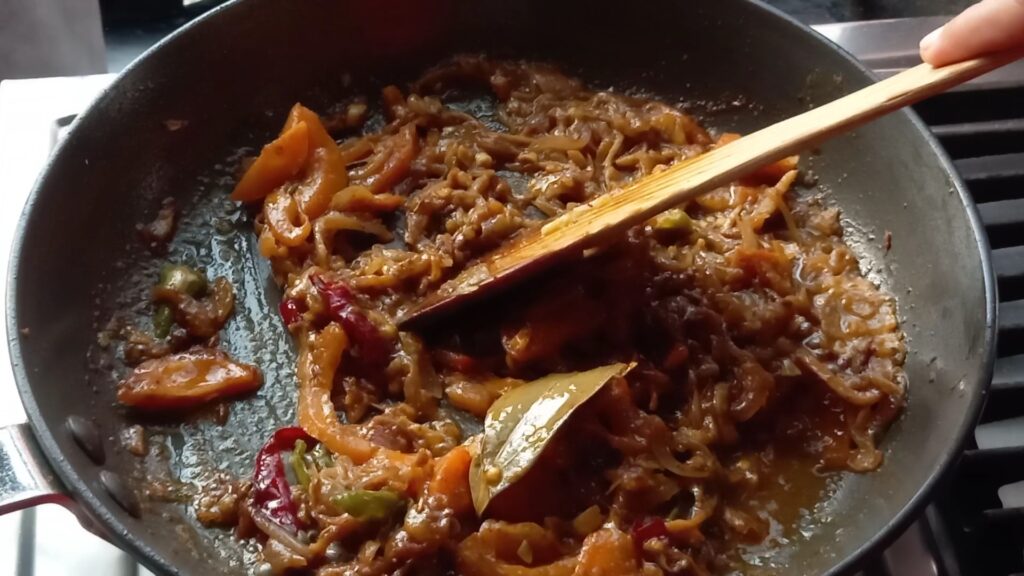 When the cooker releases its pressure naturally then open the lead of the cooker. you can check the dal by pressing with your fingers. If it is mashed well, it is cooked completely.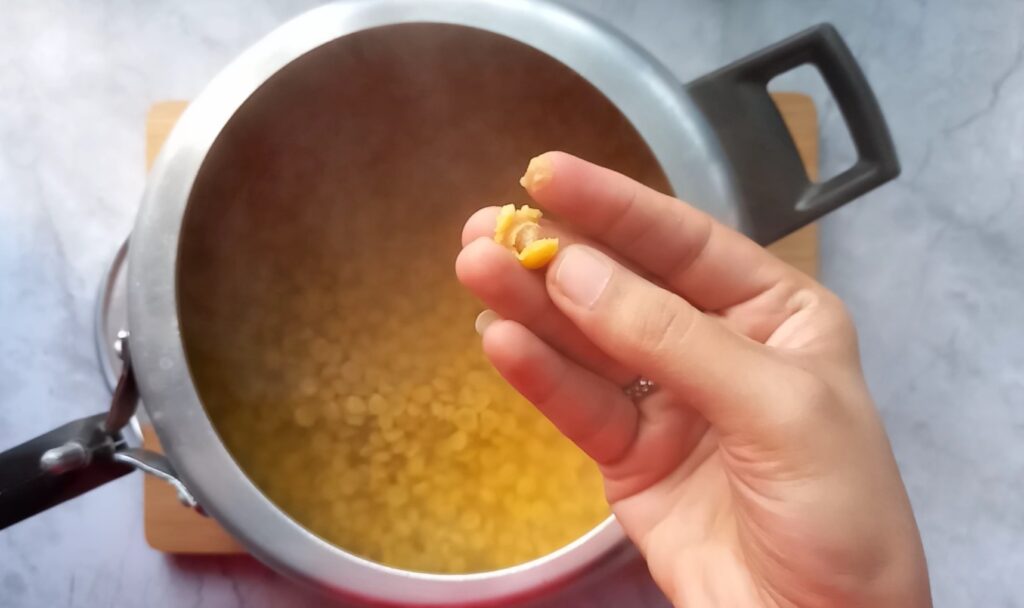 Then add tempering (Tarka) into this. In this time you can add coal smoke into this. Mix it and taste salt, if required then add more as per your taste and close the lead.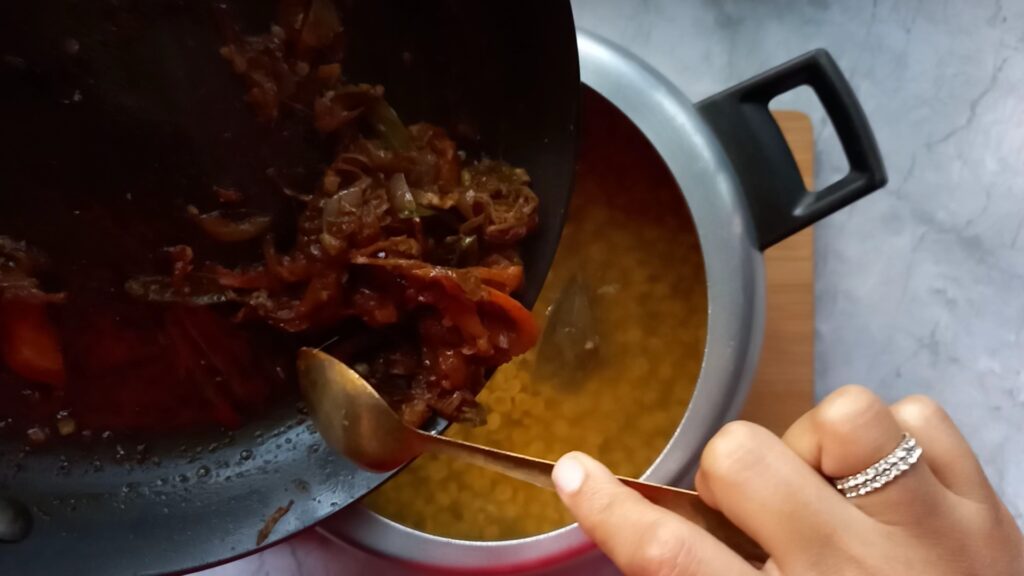 Turn on the flame on high and cook it for 2 to 3 whistles, I use this method because after this dal is well combined with Tarka. Or, if your dal is not properly cooked then you can cook for more now. If you want to avoid this method you can, just mix it, and it is ready. After that turn off the heat. That's it. dal tadka is ready.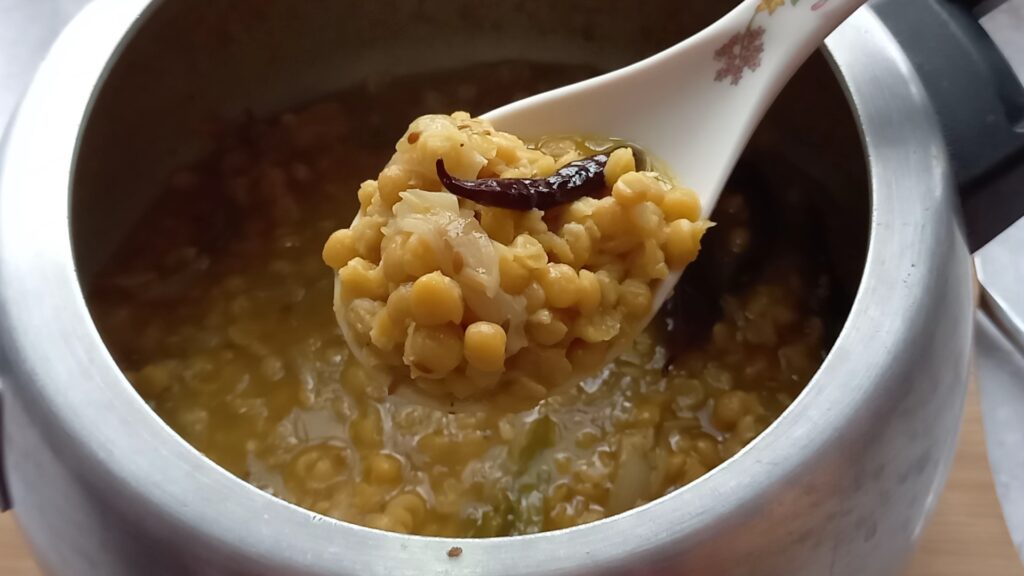 Decorate it with fresh coriander leaves, fried cashews and it is ready to serve with steamed rice, chapatti, or with tandoori nan.