Matar ke chole | matar ki ghughani | Dry white pea curry | How to make matar ke chole | Learn how to make matar ke chole with step-by-step photos and video. Matar ke chole is a popular curry, served with rice, roti, paratha, or with bhature. It is made with dry white peas. And the gravy is made with some dry and wet ingredients. In Indian cuisine, you can get a lot of multipurpose curry recipes for flatbreads. And this curry is loaded with spices and flavors. You can make this curry for lunch or for dinner. If you want to use this for chaat, kulcha, check out this Chaat because we do not want a spicy curry for chaat or kulcha.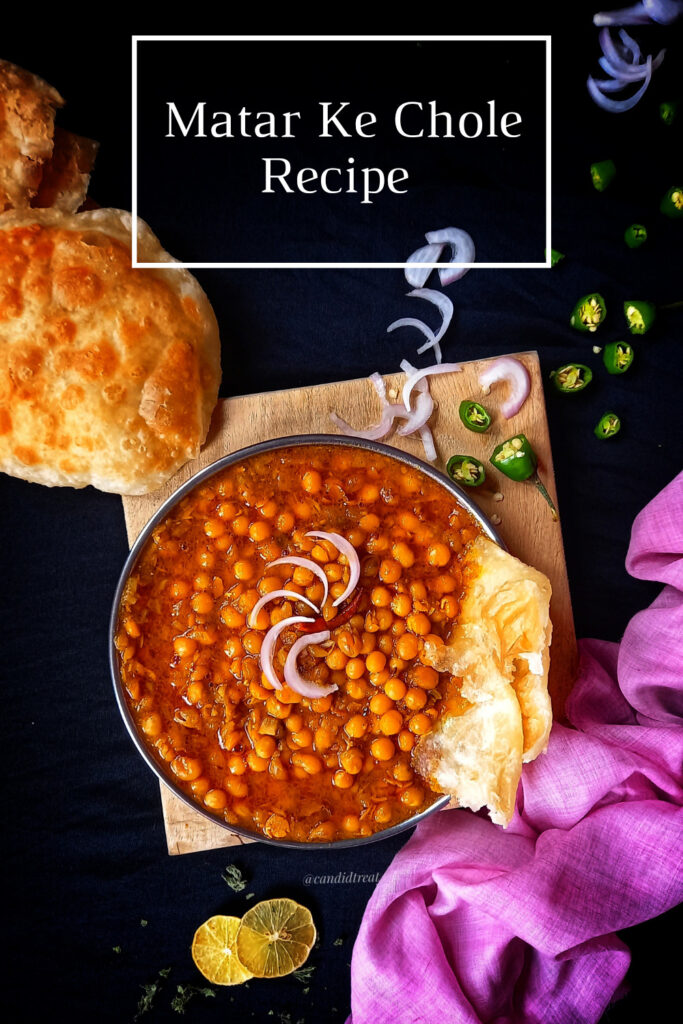 Dry white peas or matar are famous in Indian cuisine, especially in street food recipes. You can also serve this with poori and it tastes amazing. It is a quick curry recipe. you can make this curry in bulk and freeze it in the refrigerator. Whenever you want to eat or make some chaat with this, take some portion and heat it. For making this curry, first, we need to soak the dry white peas overnight or at least 6 to 7 hours. After soaking the peas, we have to pressure cook them for 4 to5 whistles or until the peas are cooked well. Then prepare a spicy masala for the gravy. Then pour the cooked peas in it and mix well. Again cook them for 15 t 20 minutes. And it is ready to serve. Generally, I eat this curry with poori or with bhatura. But you can serve this with chapatti or rice.
Some other recipes from this blog…
INGREDIENTS
1 to 2 cups of dry white peas
2 medium-sized onion(chopped)
2 medium-sized onions(pureed)
2 tomato puree
3 tbsp crushed ginger, garlic
3 to 4 green chilies
4 to 5 tbsp mustard oil
Whole spices( 2 to 3 cinnamon sticks, 4 to 5 cloves, 3 green cardamom, 2 black cardamoms, 2 to 3 bay leaves)
4 to 5 dry red chilies
2 tbsp salt
1 tbsp turmeric powder
1 tbsp cumin seeds
1 tbsp cumin powder
2 to 3 tbsp coriander powder
1 tbsp garam masala owder
1 tbsp red chili powder
½ tbsp sugar
Water as required
How to boil peas?
Frist take some dry white peas and wash them. Soak them overnight.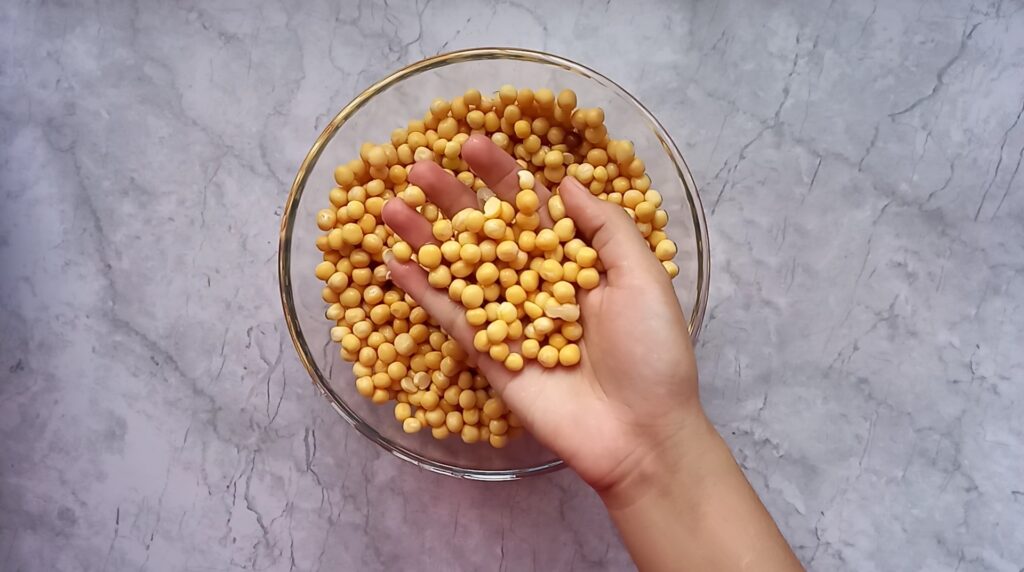 After that take a pressure cooker. Add soaked peas. Add 500 to600 ml water.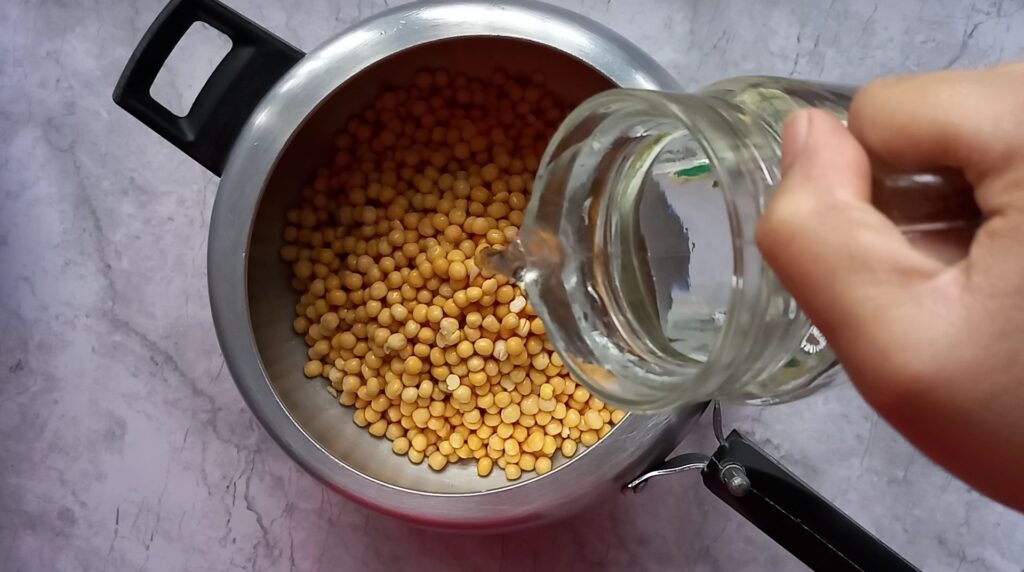 Add 1 tbsp salt.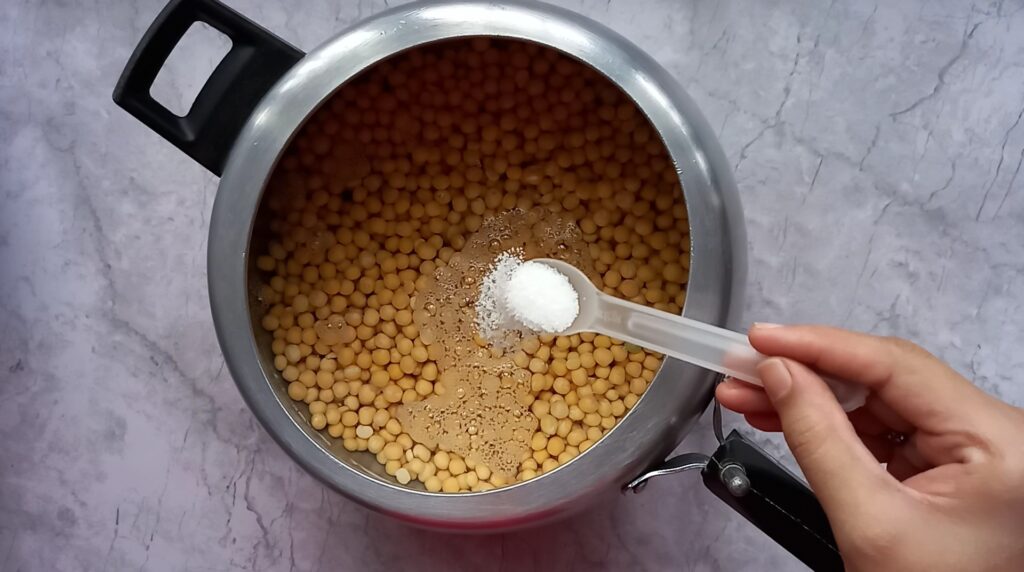 Close the lid of the cooker and pressure cook it for 4 to 5 whistles on high flame. After that turn off the heat and allow it to release its pressure.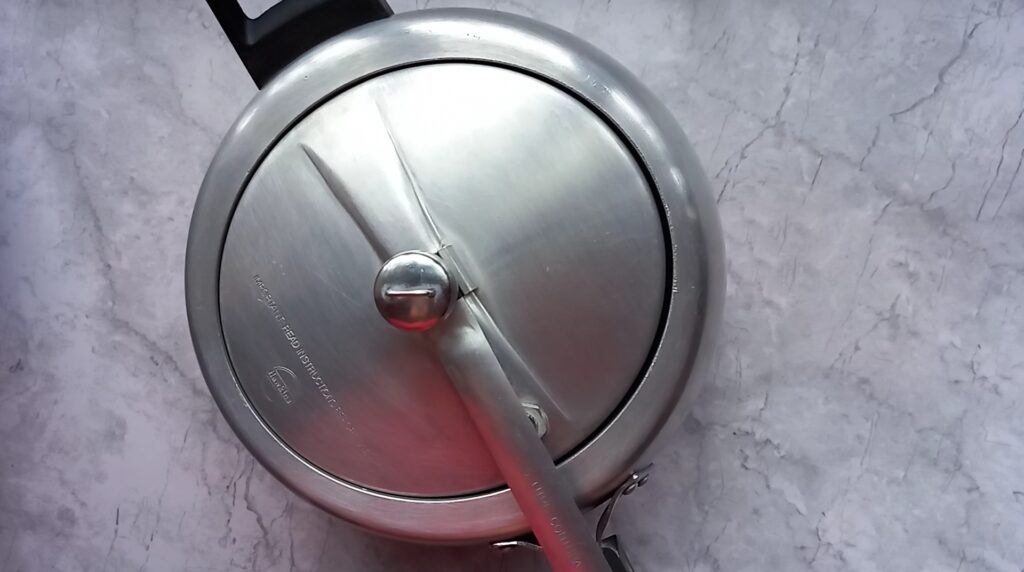 Set it aside. If the matar is not cooked well, pressure cooks it for more than 3 to 4 whistles.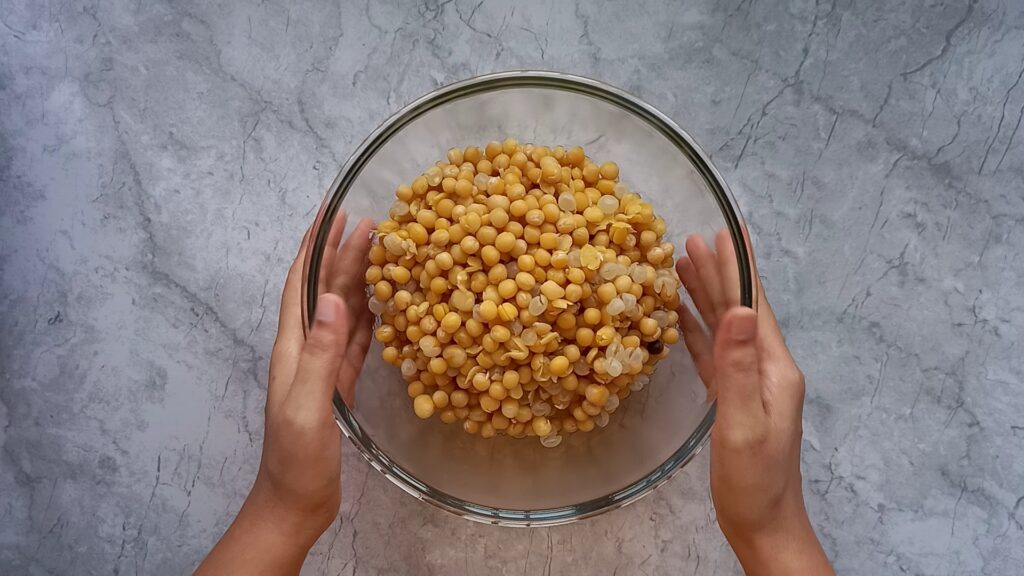 Now, prepare all of the ingredients for gravy.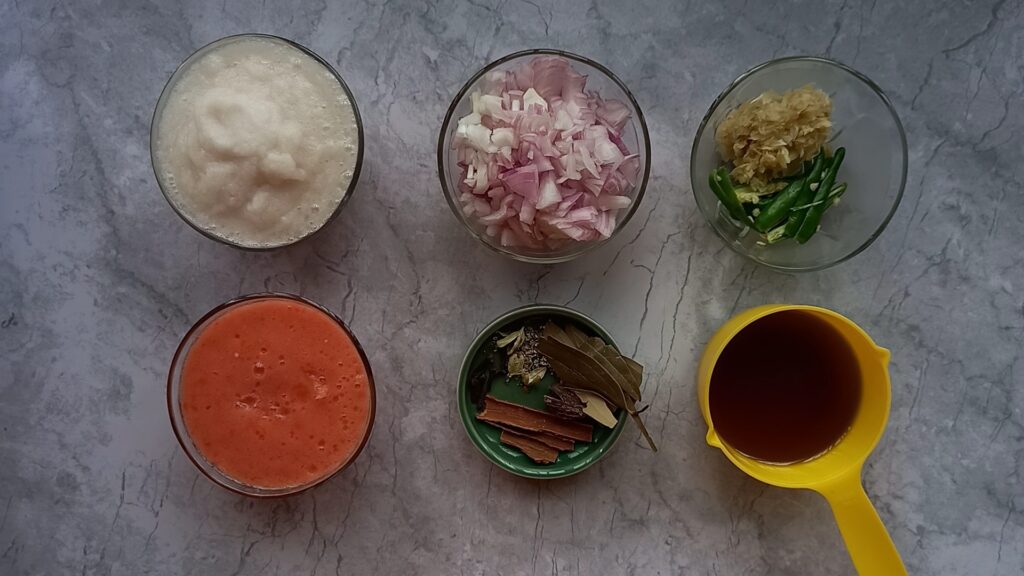 Take a kadhai, add some oil. Heat it for 30 to 40 seconds on a high flame. Add 1 tbsp cumin seeds and whole spices.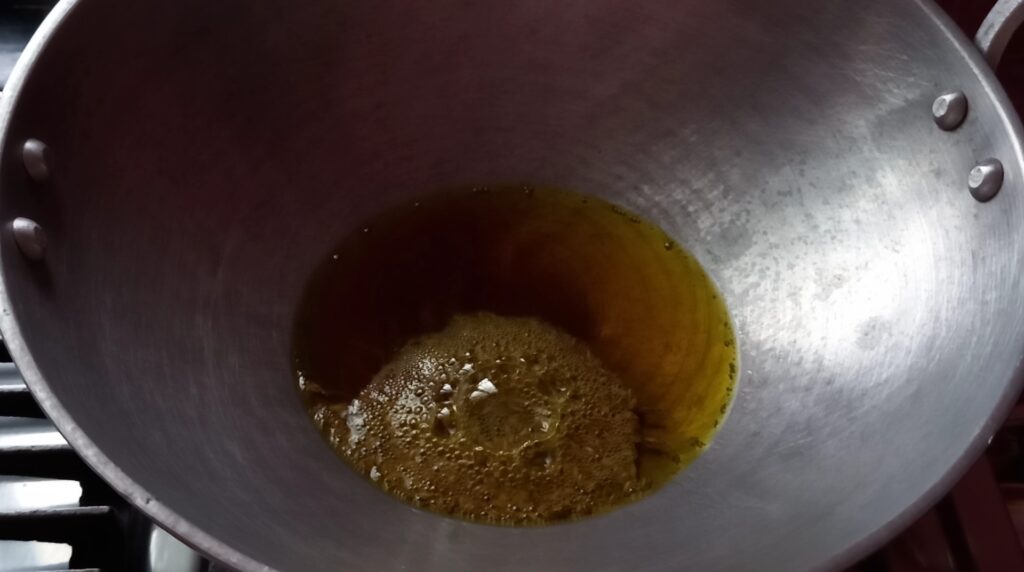 Then add chopped onions, crushed ginger garlic, and green chilies.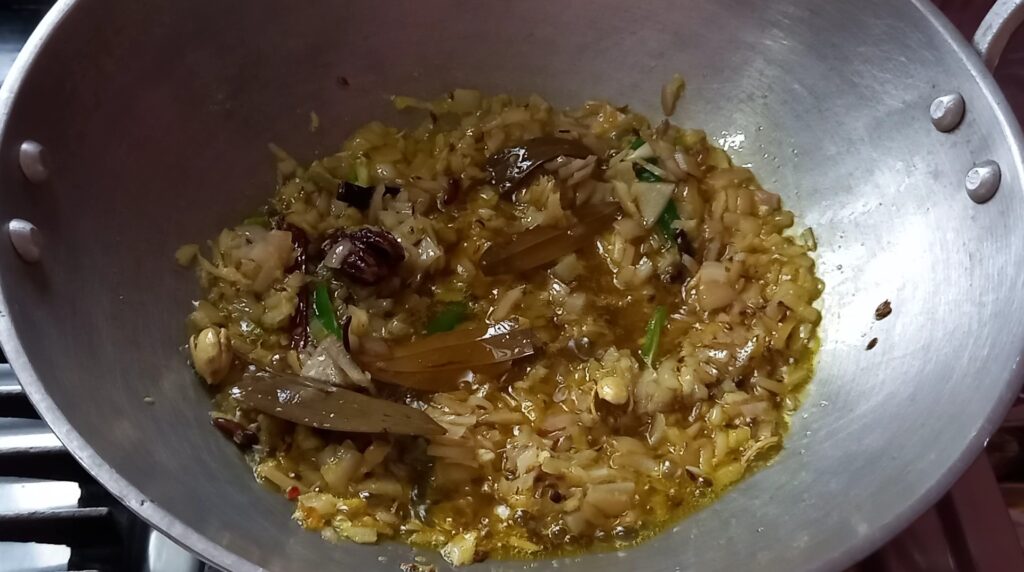 Add salt and turmeric powder.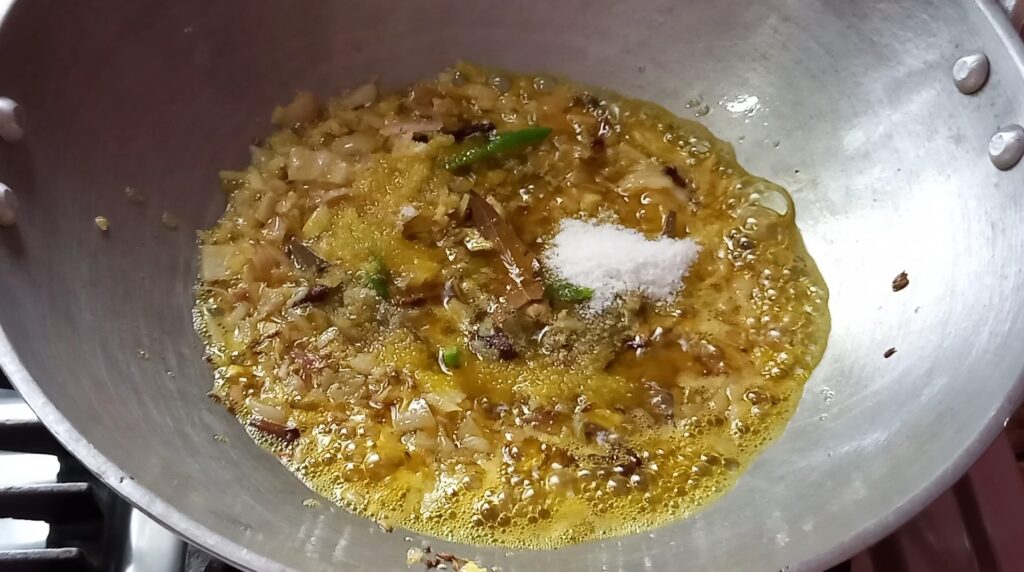 Cook the onions until it turns golden in color. It takes 5 to 6 minutes. After that add the onion puree and mix it.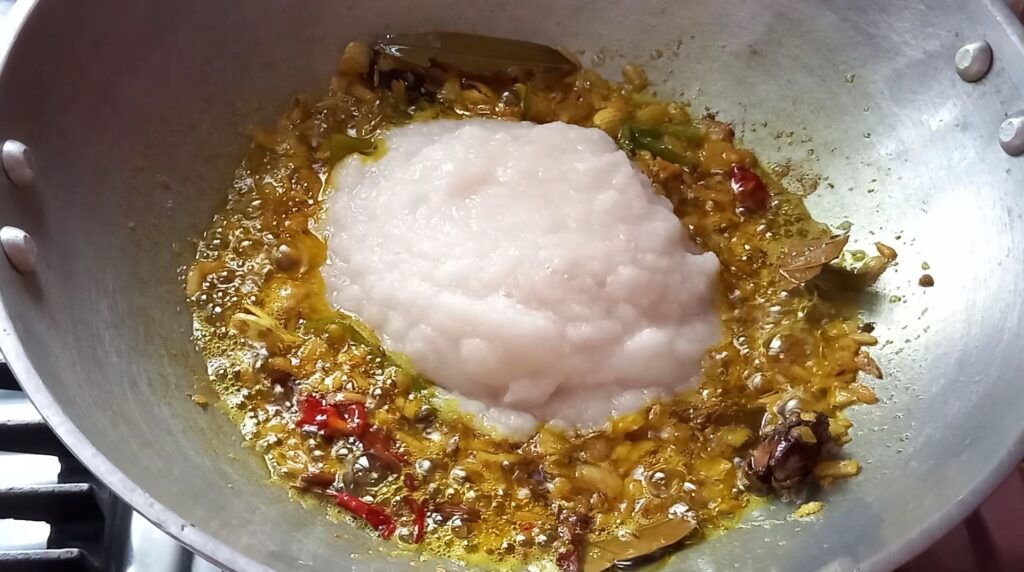 Again cook it for 10 to 15 minutes.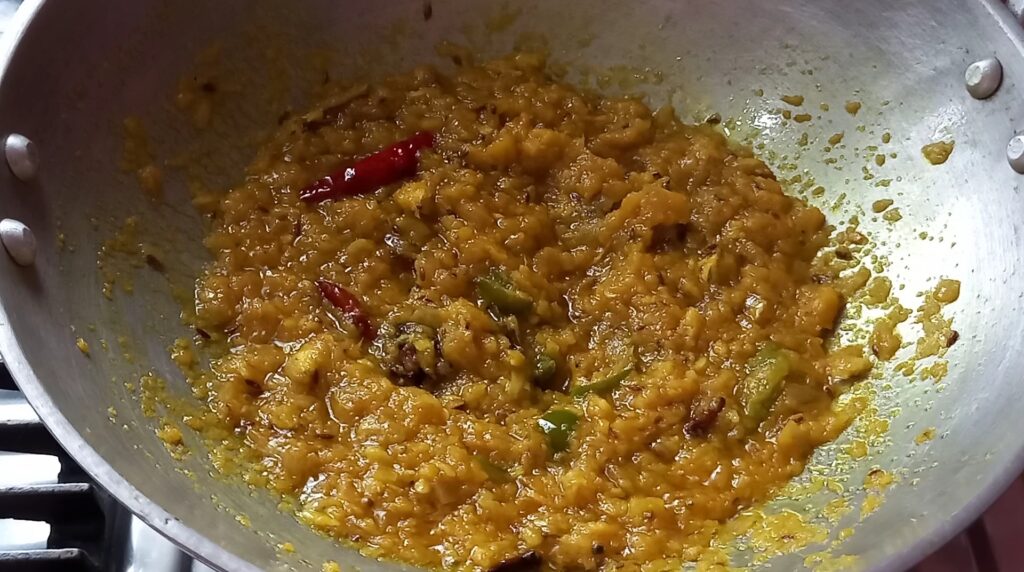 Then add all powdered spices.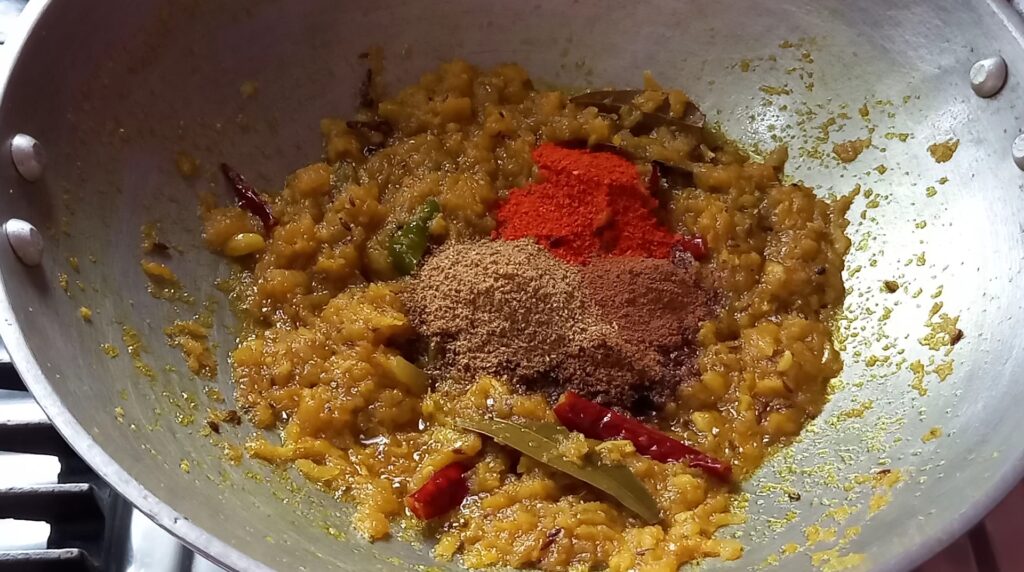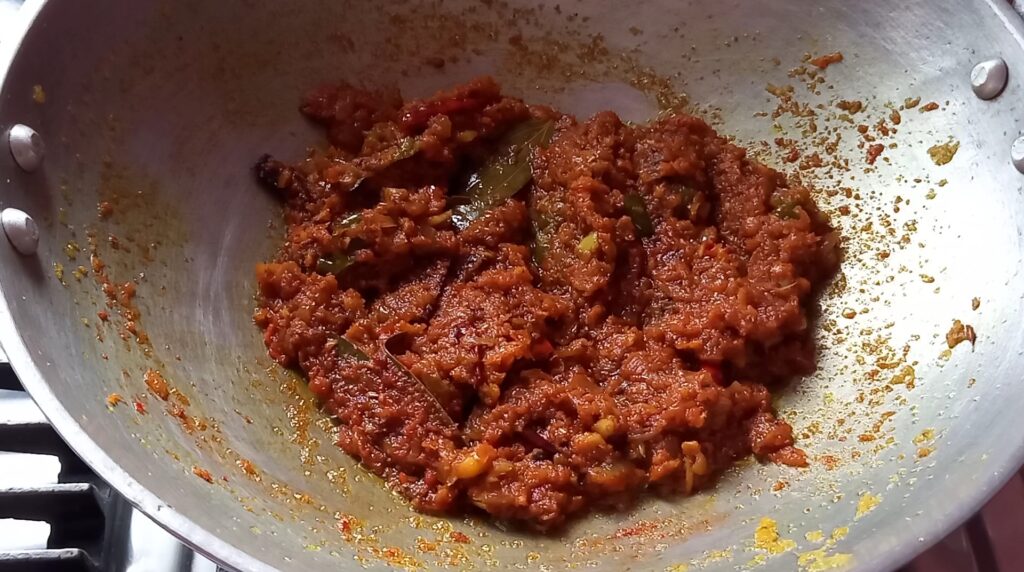 After that add tomato puree, sugar.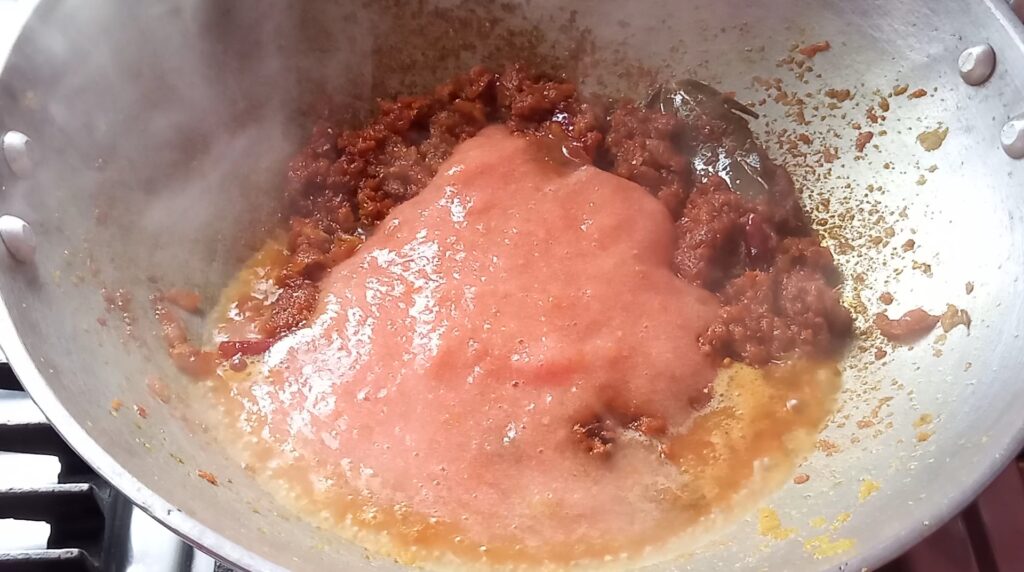 Cook it for 5 to 10 minutes.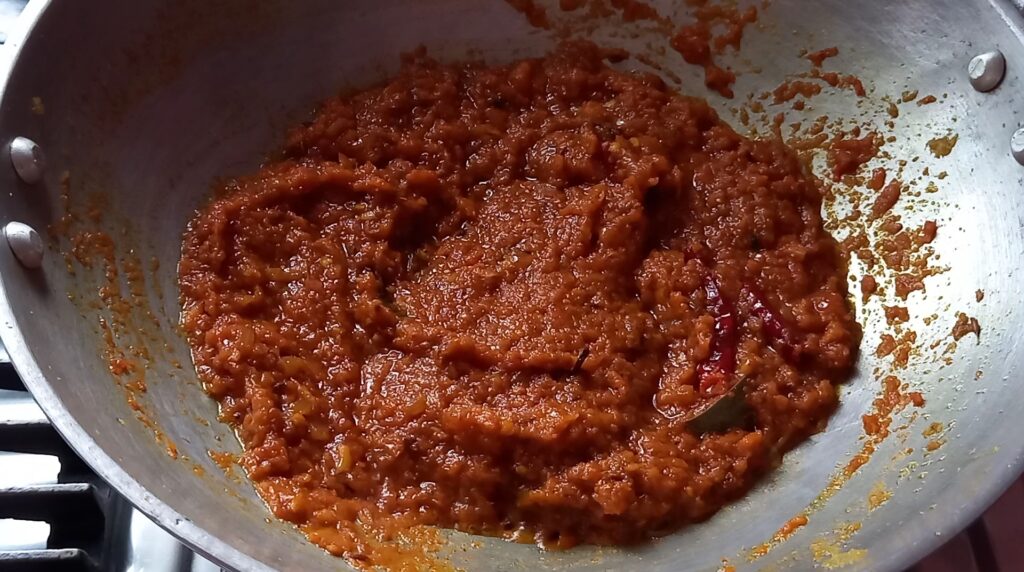 After that add boiled peas with some water.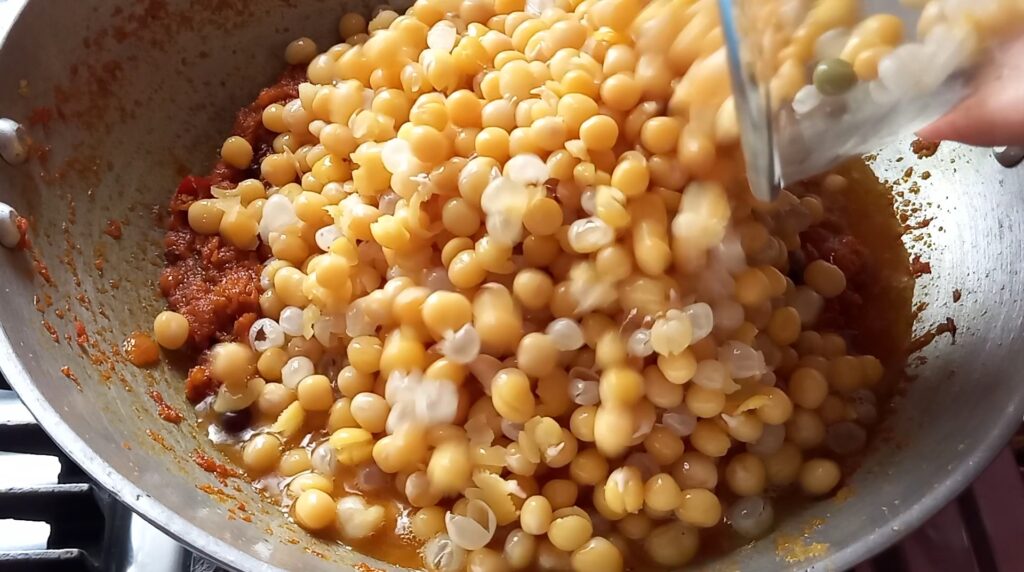 Mix well and cook it for 10 to 15 minutes.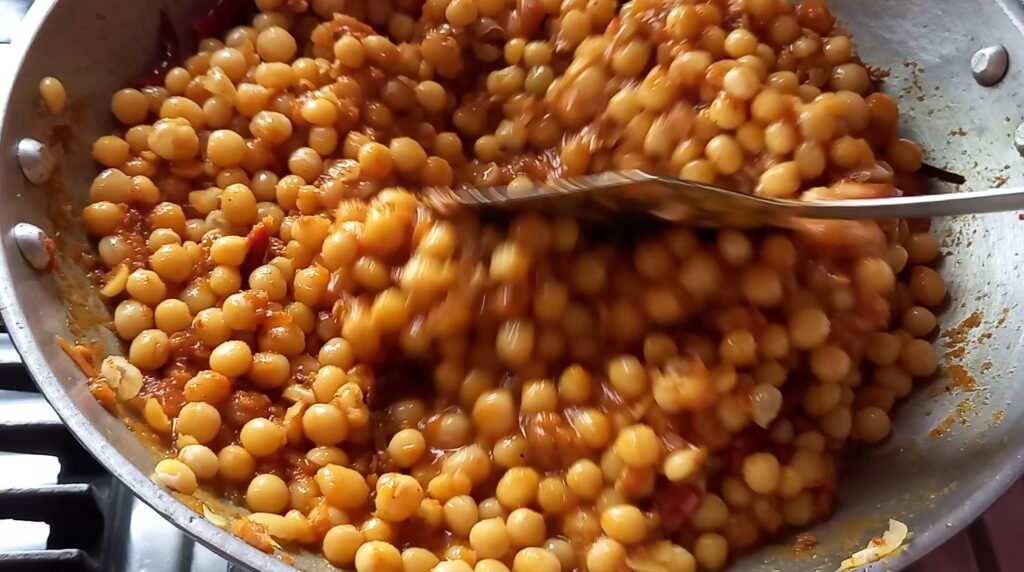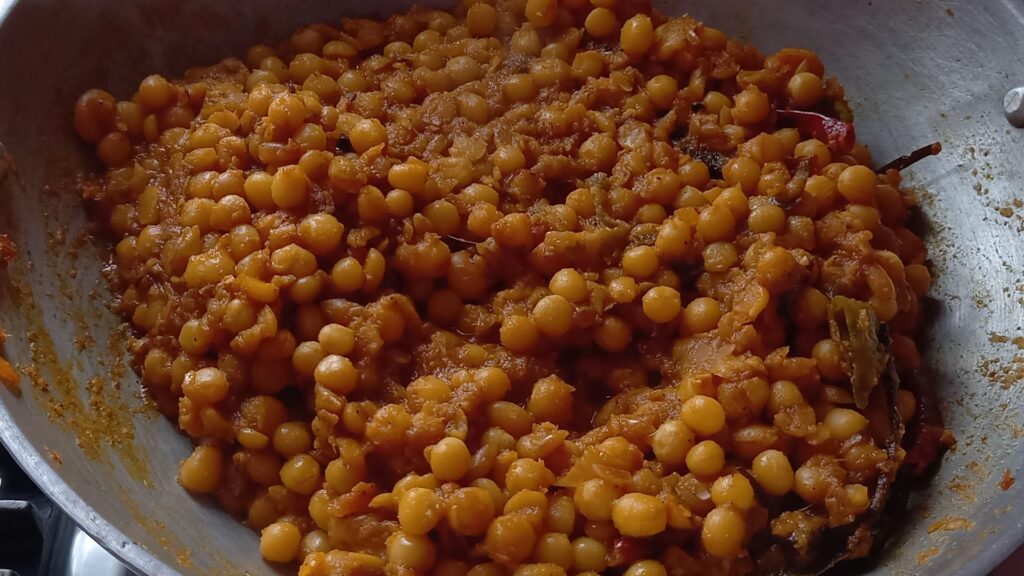 After 15 minutes, add 300 to400 ml water.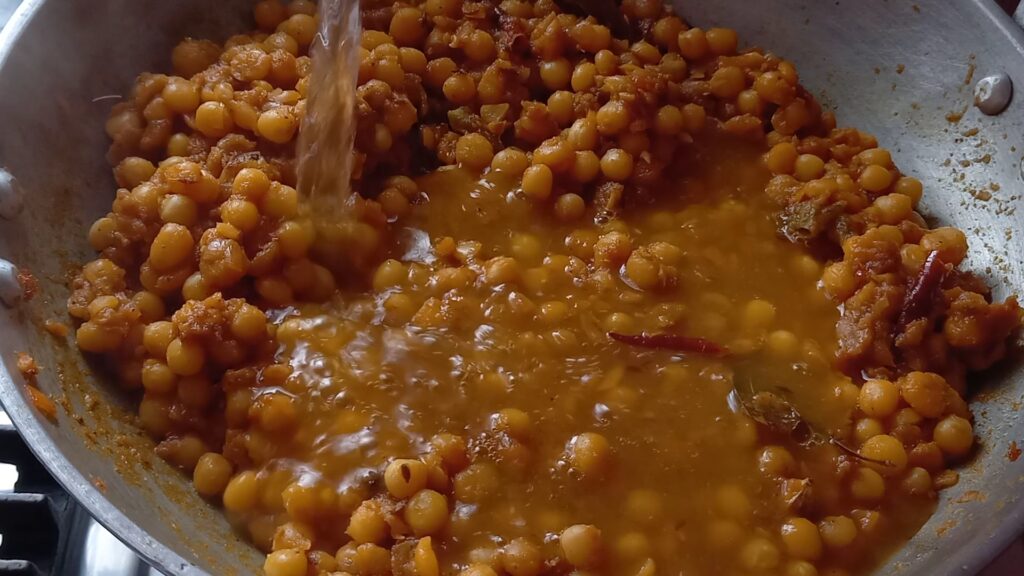 Mix well. Here, check the salt and all. Cook it for 5 minutes on high flame. Then turn the flame on medium and cover it. Cook it for 10 to 15 minutes on medium.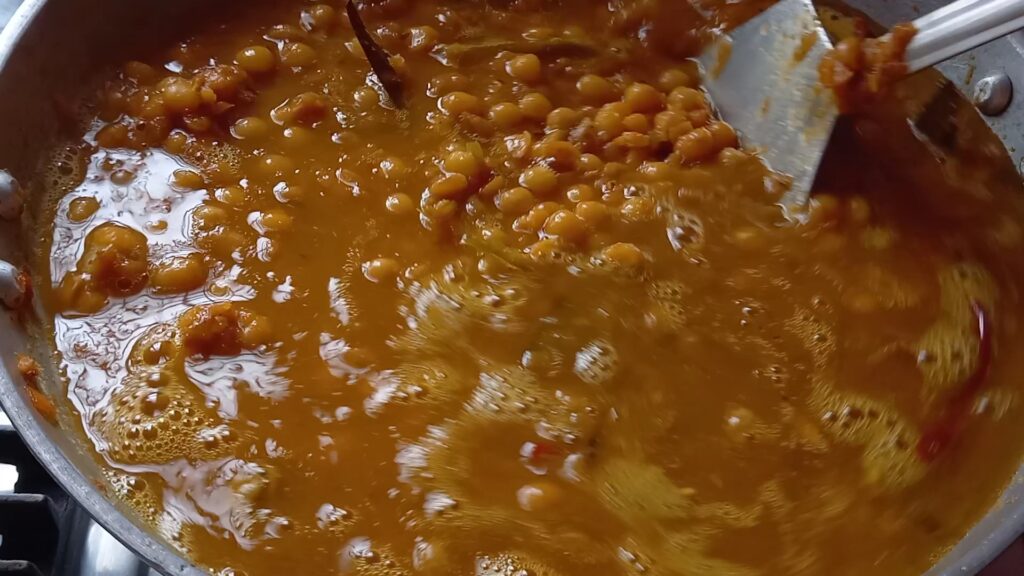 After that it is ready.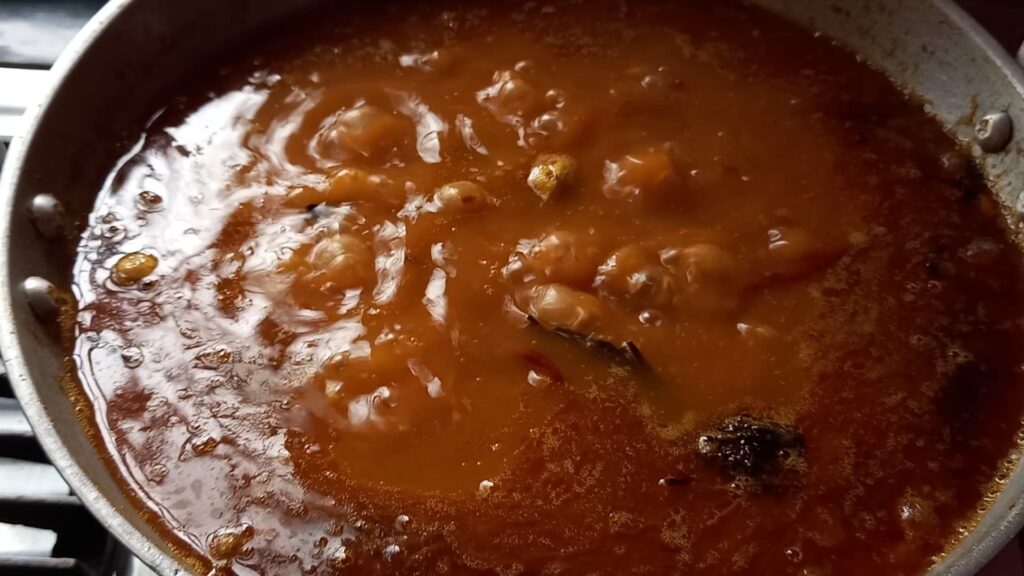 Turn off the heat and serve hot. matar ke chole is ready. Serve this with roti, paratha, poori, or bhature.