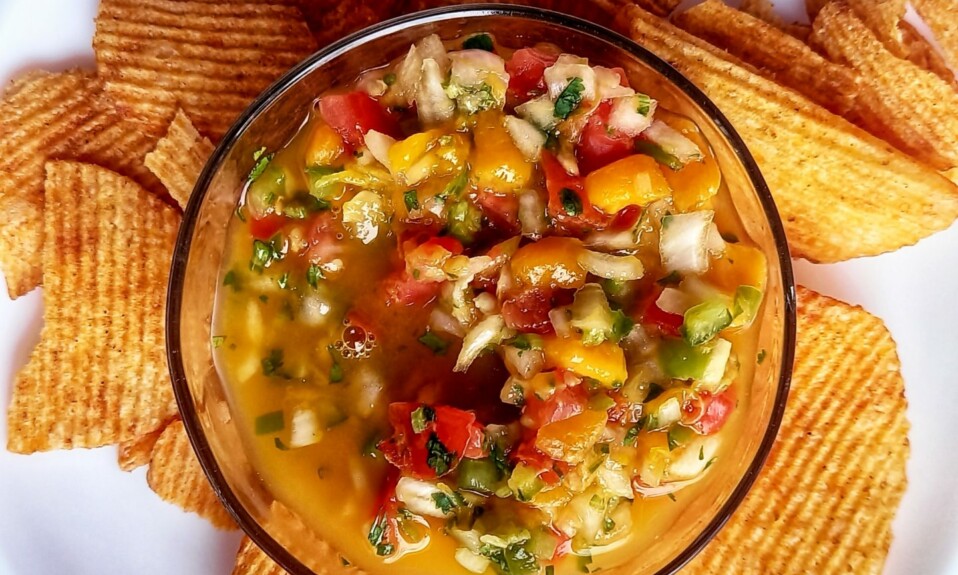 Mango salsa recipe| Refreshing and easy mango salsa recipe | Learn how to make mango salsa with step-by-step photos and video. Mango salsa is a super quick and refreshing recipe. You can serve this with chips, nachos, and with tacos, kababs, etc. it tastes super delicious and fruity because of mango. So make this salsa and enjoy your chips and nachos with this.
Salsa
Salsa is a perfect topping for your Mexican food like tacos, burritos, and tortilla chips. The amazing and best salsa is made with fresh tomatoes. But yes, you can also go with the canned tomatoes. And it just had the perfect ratio of every ingredient.
It is not too oniony or not too spicy. Mostly the ingredients of the salsa are as follows, tomatoes, cilantro, jalapeno, red onion, green onion, garlic, lime, sugar, salt, and pepper. And do not puree the salsa, some texture is essential for good taste.
So you can use a food processor or chop the ingredients finely. So this is the actual salsa ingredients. But today we are making mango salsa.
SOME OTHER RECIPES FROM THIS BLOG…
INGREDIENTS
1 medium-sized onion (finely chopped)
1 tomato large (finely chopped)
1 to 2 tbsp capsicum (finely chopped)
1 mango (finely chopped with some pulpy juice)
1 tbsp green chilies
1 tbsp coriander leaves
2 to 3 tsp lemon juice
1 tsp salt
RECIPE VIDEO
How to make mango salsa?
First, chop all the ingredients into very fine pieces. Now take a bowl. Add onions and tomatoes. Garlic is also optional, add if you like.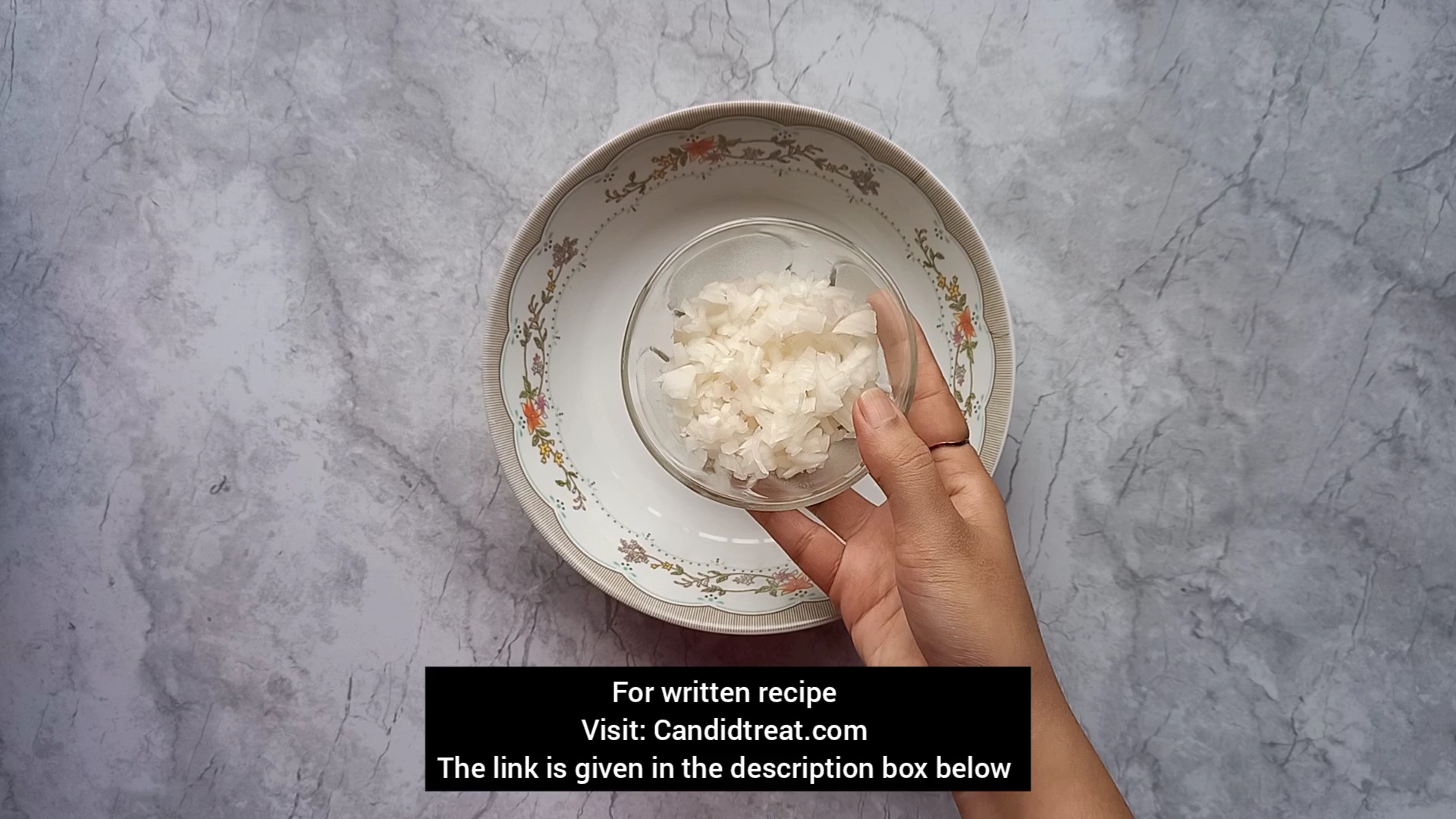 Add green chilies and capsicum.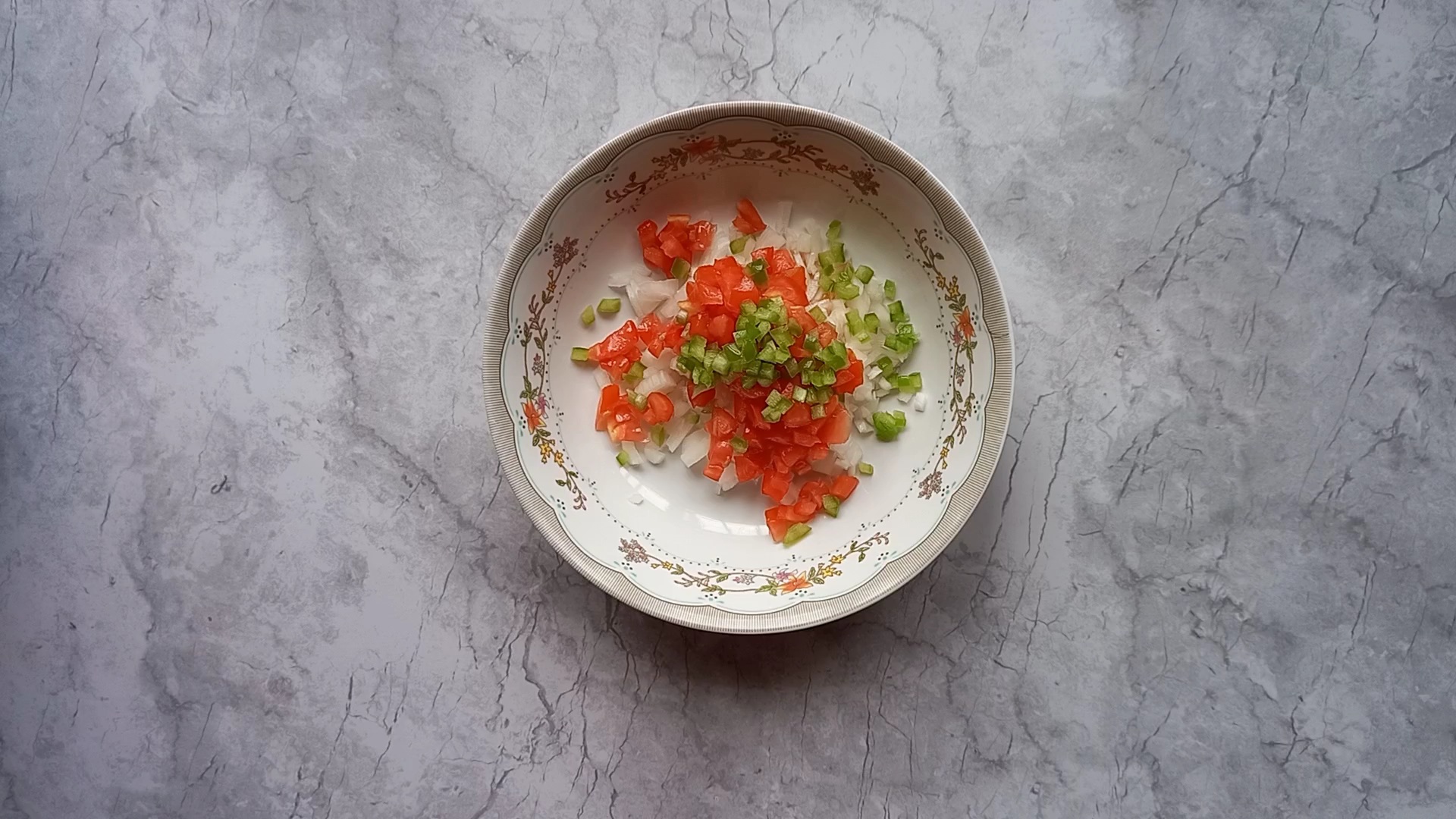 Add mango, and coriander leaves. Add lemon juice and salt. Here we are not using sugar because we use mango. You can also add pepper if you want.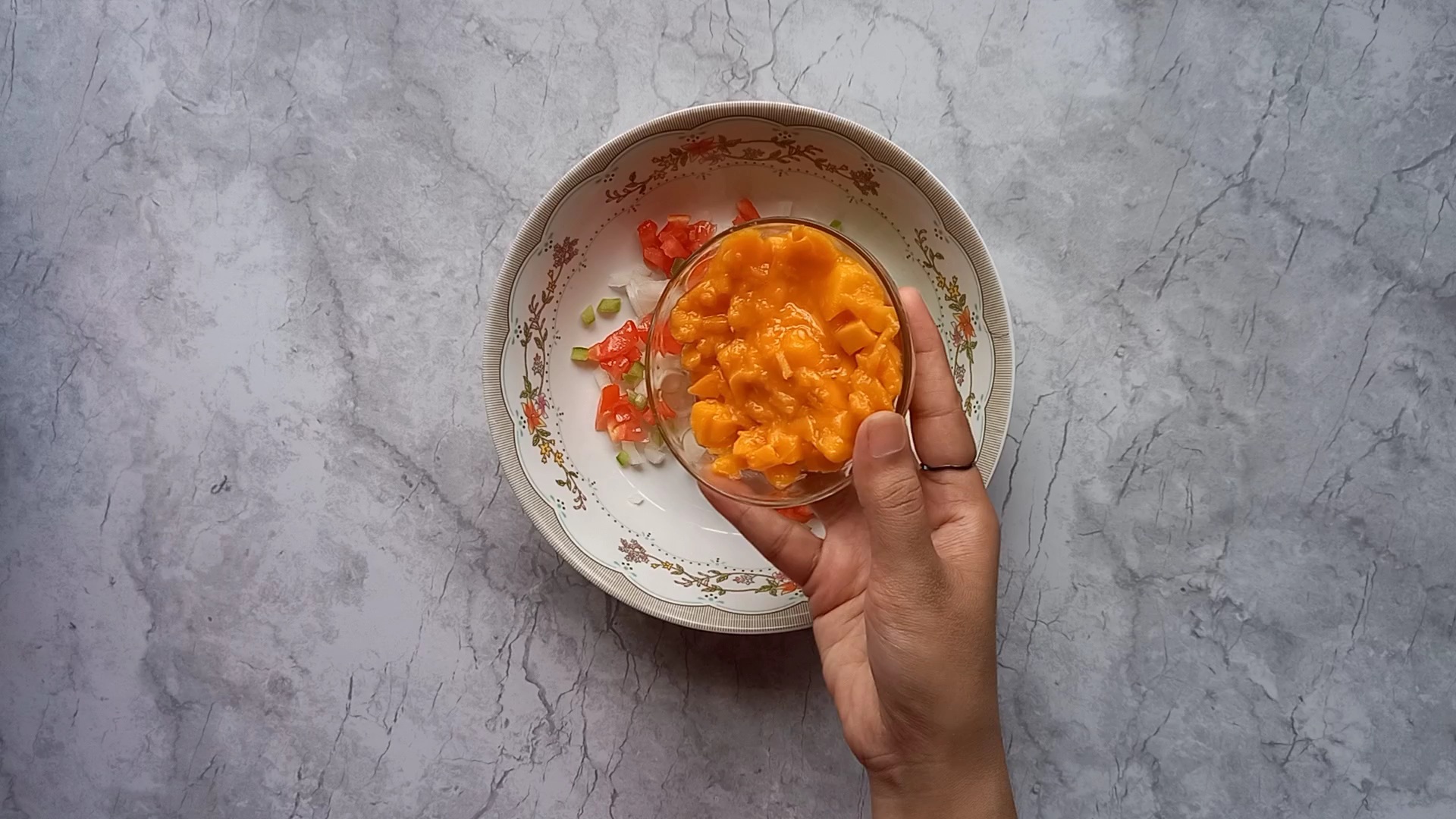 Mix well and keep this in the fridge for some time.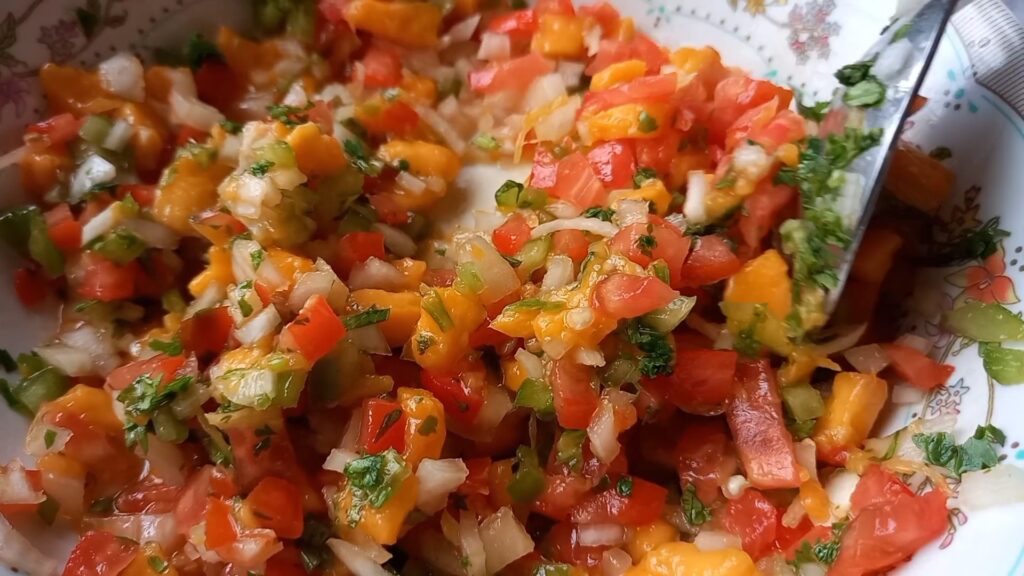 After that serve it. You can also store this for 2 to 3 days in an air-tight container.