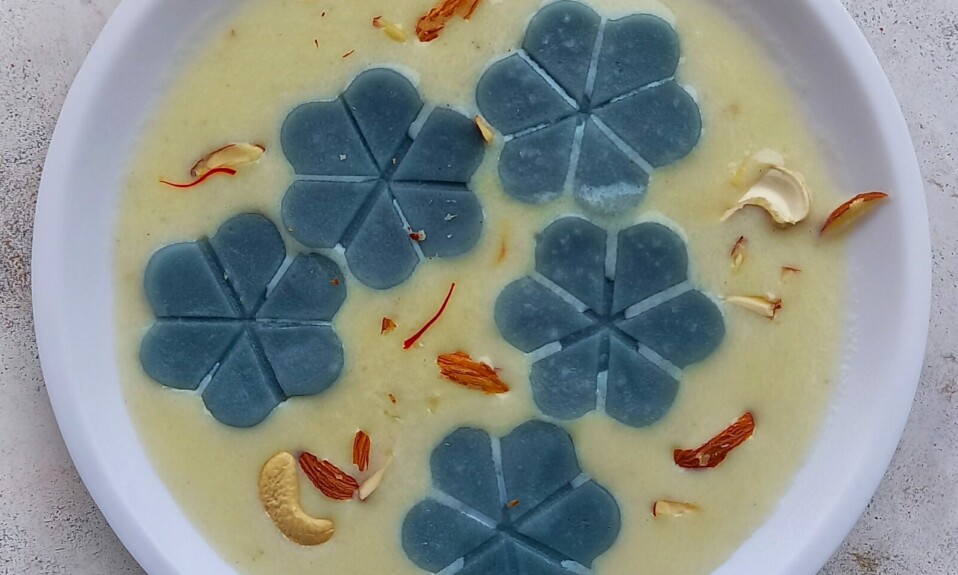 Masterchef Inspired Dish | Rice flour dessert | Dhoodh pitha | Hello guys, I am back with another amazing recipe which is inspired by masterchef Dish. This is also known as dhoodh pitha. It is made with rice flour, milk, sugar, and cardamom. First, we have to make some rice flour dumplings and boil them. Then, make delicious and creamy milk and serve them together.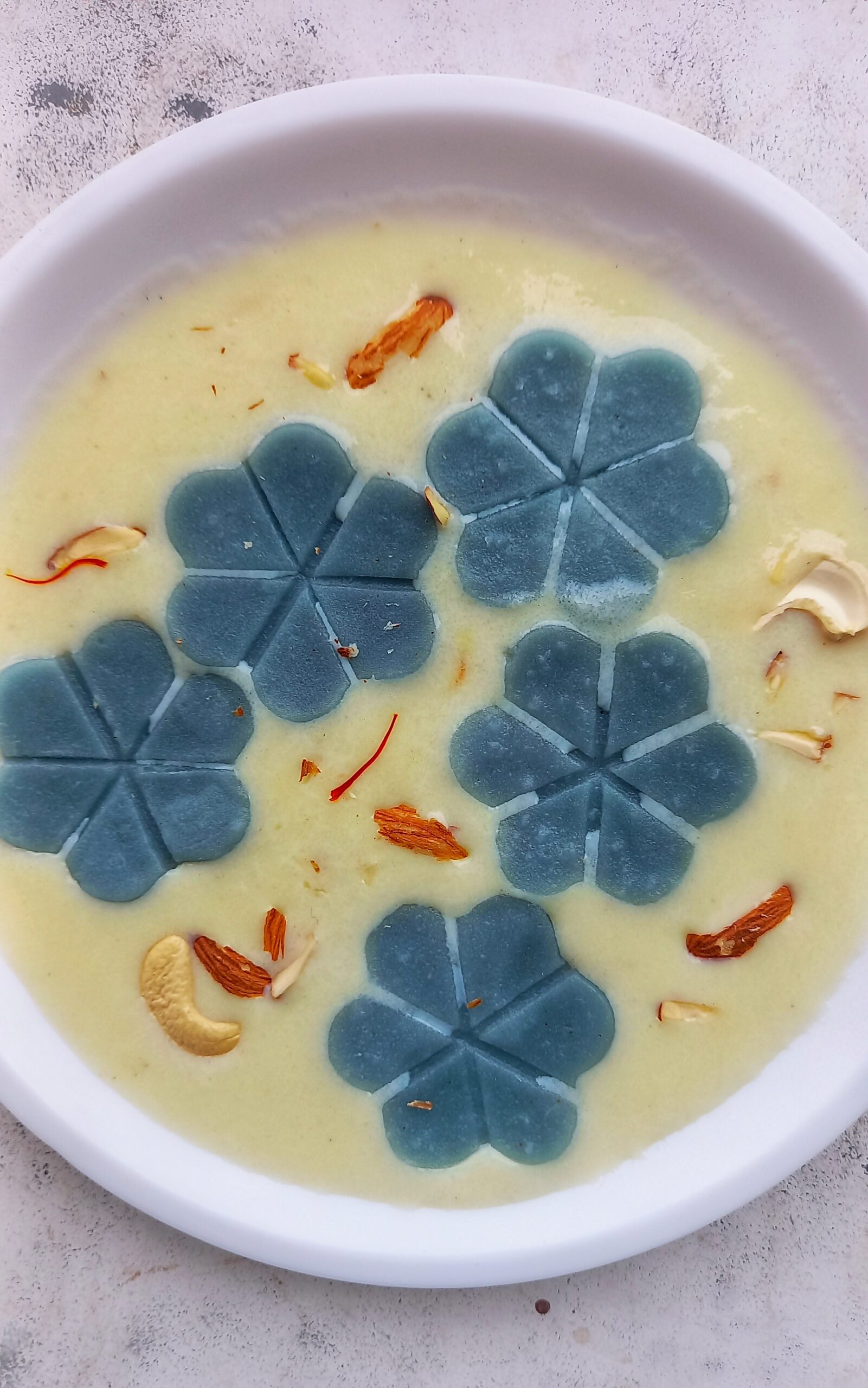 Other dessert recipes from this blog…
Ingredients
water 20 ml
A pinch of cardamom
6 to 8 blue peas flowers
1 cup of rice flour
400 ml milk
2 tbsp sugar
A pinch of saffron
A pinch of cardamom
Rice Flowers with saffron milk
First, boil some water. Add cardamom and blue peas flowers. Boil it for 2 to 3 minutes. Drain out the colored water.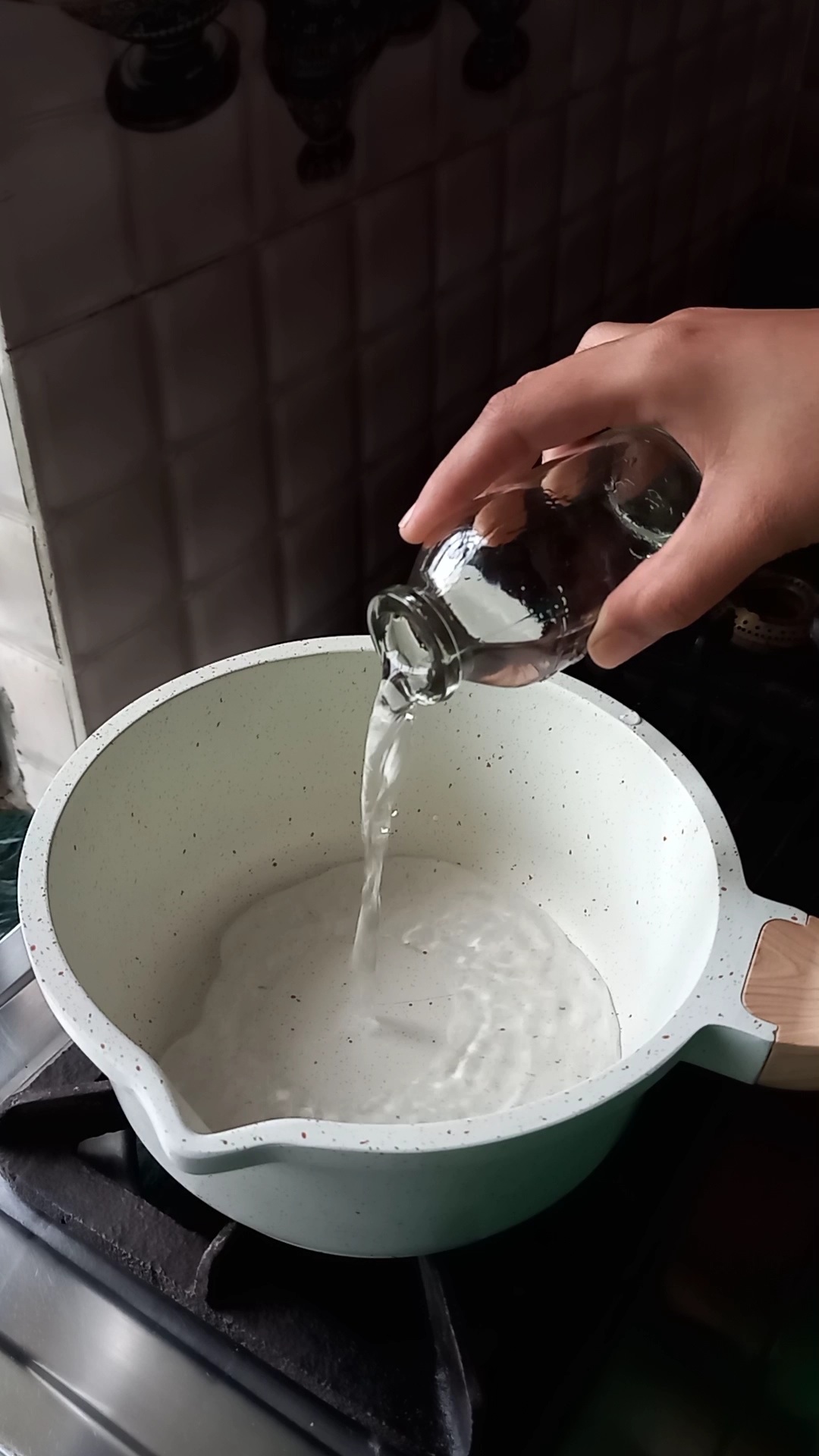 Now, take some rice flour. Add hot colored water and mix well. Then, knead it in a dough.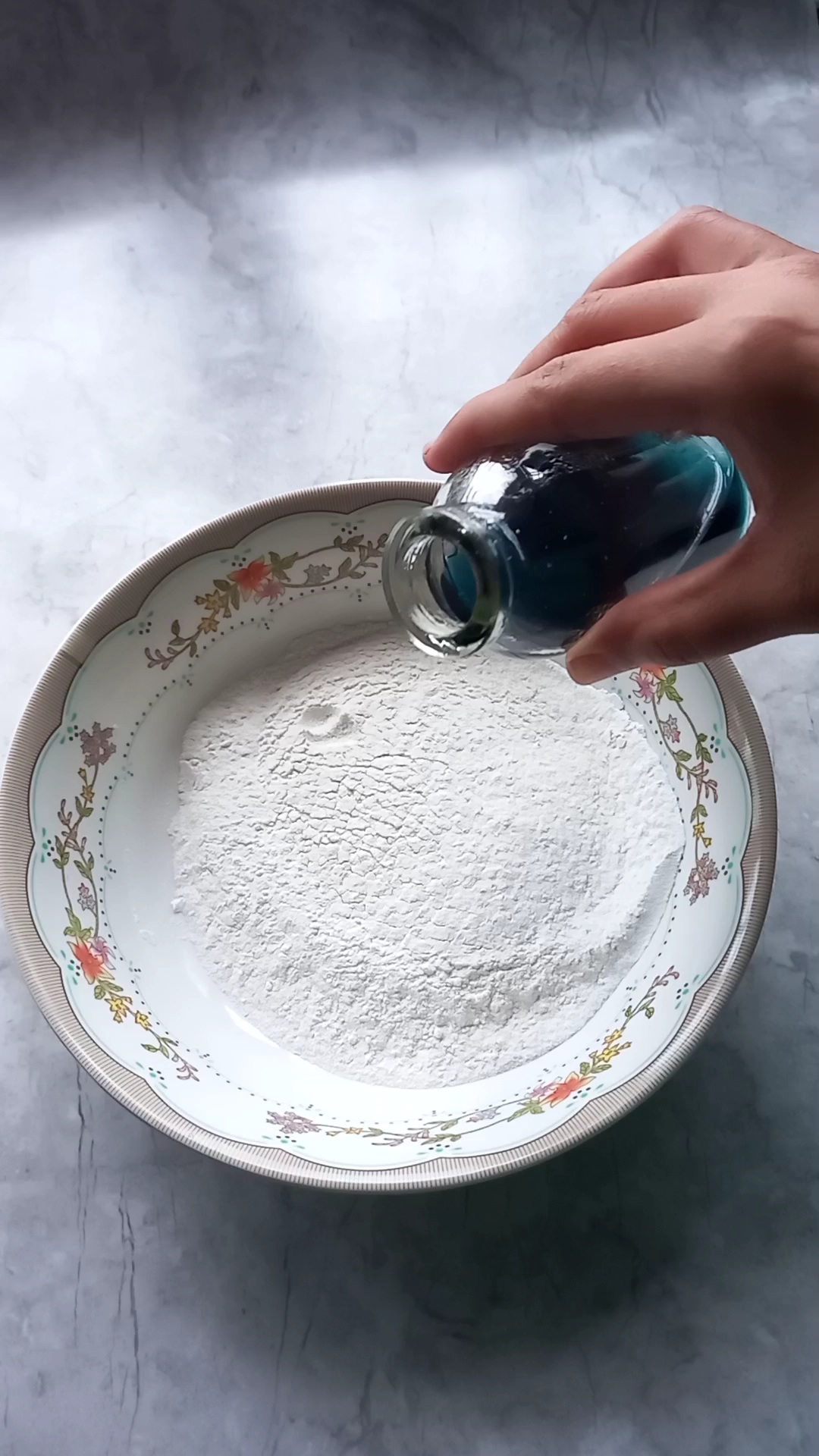 After that, roll it out and shape them like this. Then, you have to boil these dumplings. Add them in boiling water and cook them until it float on the surface. Remove the dumplings from the water.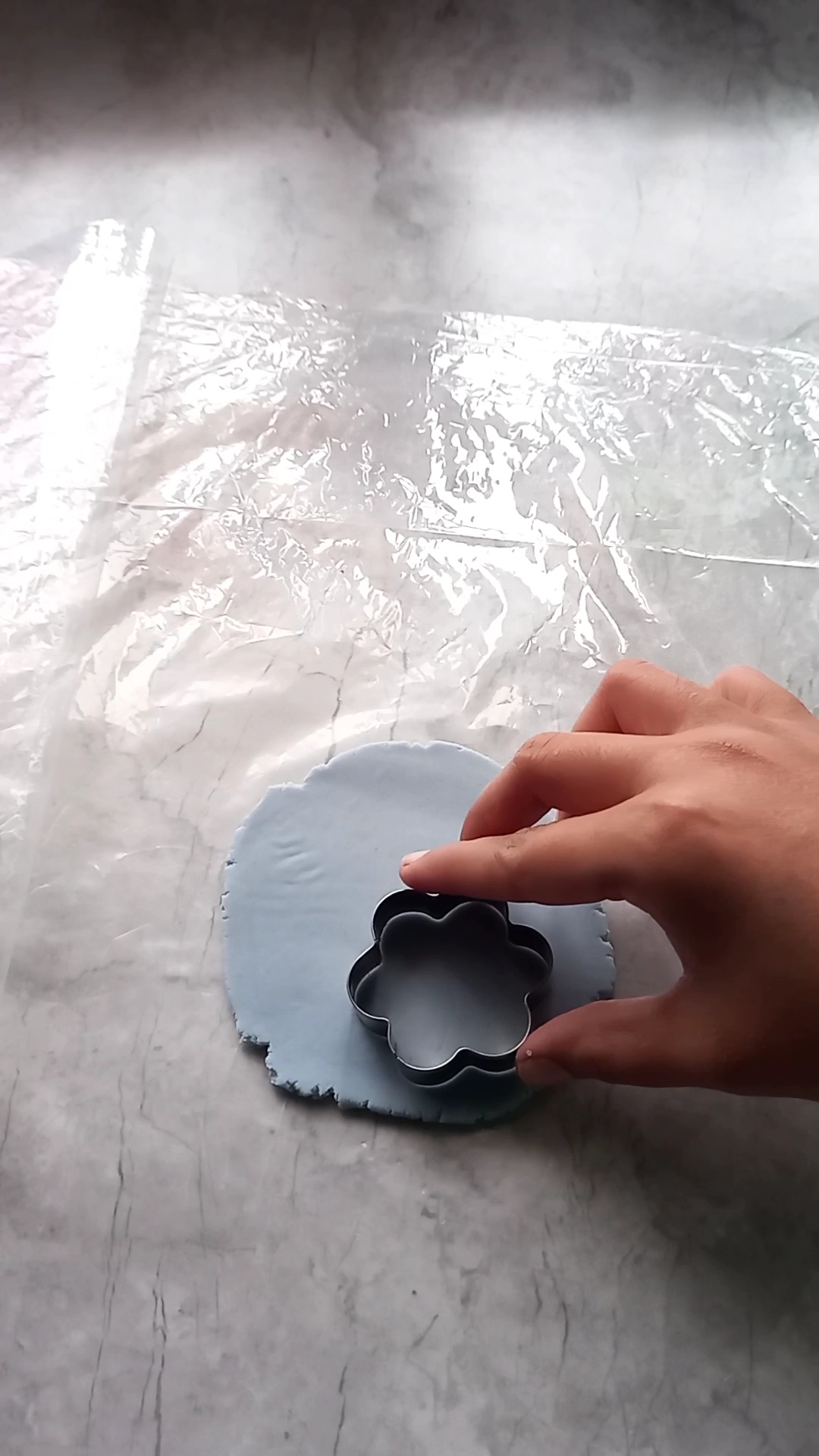 Now, take some add sugar, saffron, and cardamom. Cook it for 15 to 20 minutes until it reduces a bit.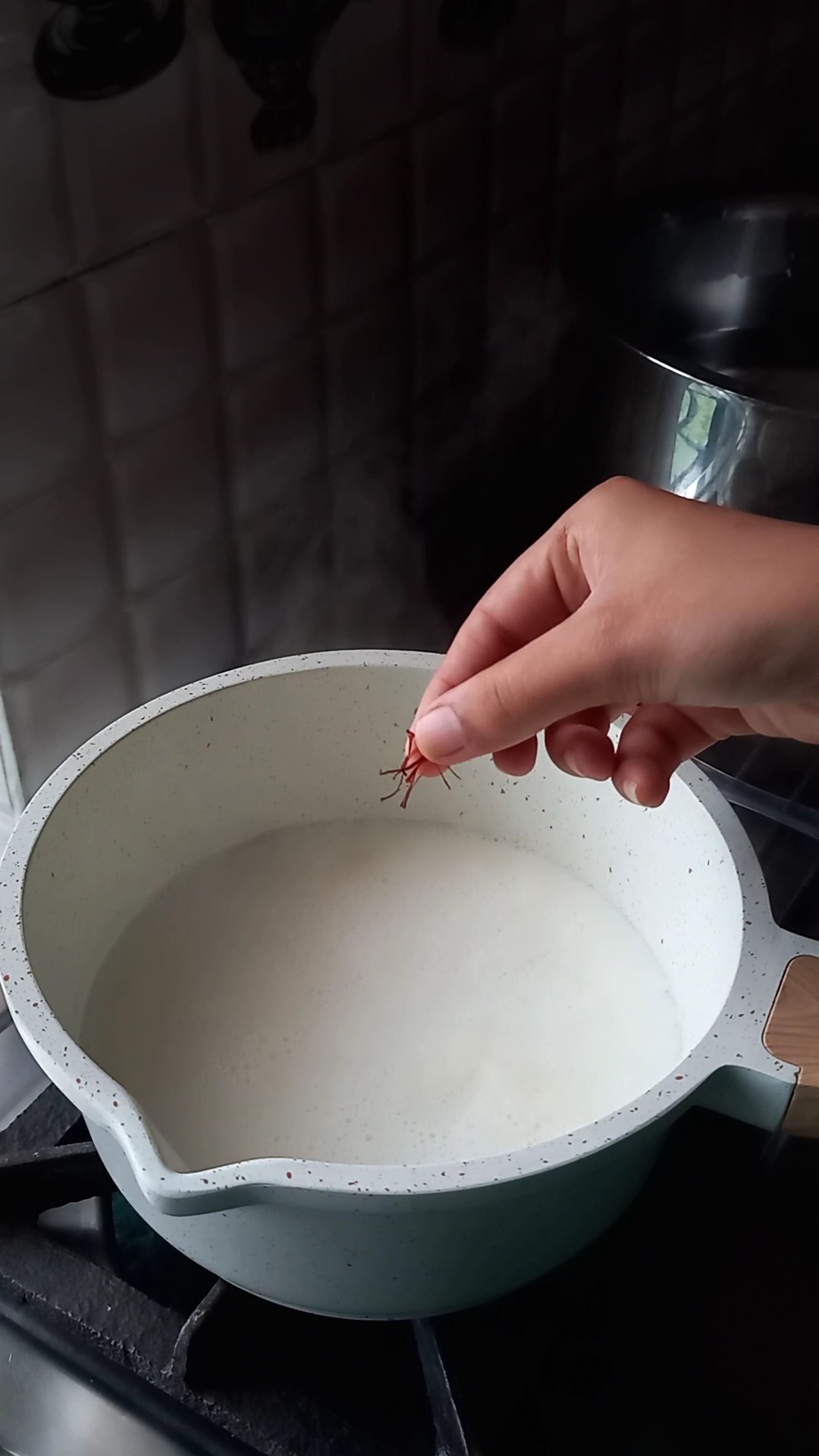 Now serve this beauty.