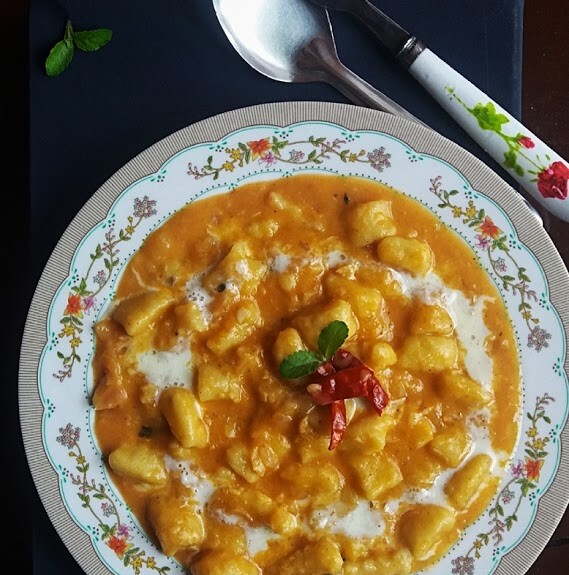 Gnocchi is originated from Northern Italy. Like many Italian dishes, gnocchi has considerable variation in recipes and gnocchi names across the different regions. It is eaten as a first course or it can also be served as a contorno (side dish). Gnocchi is a variety of pasta consisting of thick, small, soft tiny dumplings like dough that made from potato, flour, semolina, salt, and some time eggs. I made gnocchi with Indian flavors. You can adjust this as per your taste or region. Here, the recipe is for 4 servings.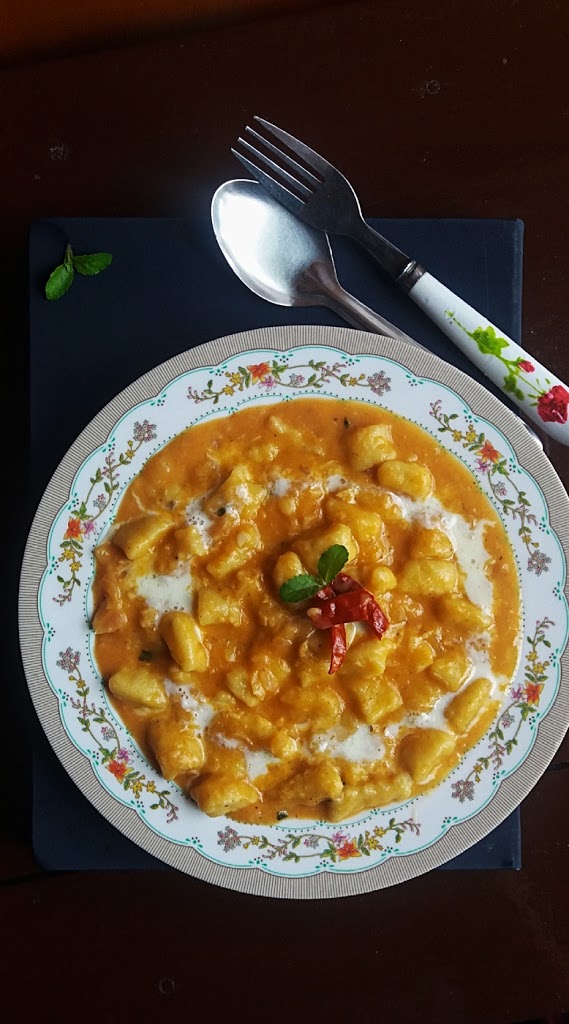 Ingredients For Gnocchi
5 medium-sized potatoes boiled
45 grams of refined flour
1 egg yolk
1/2 tablespoon salt
1/2 tablespoon black pepper
For The Sauce
3 tomatoes puree
1 onion chopped
5 to 6 garlic finely crushed
1 tablespoon salt
5 to 6 Basil leaves
1/2 tablespoon sugar
4 tablespoon tomato sauce
3 tablespoon chili sauce
1 tablespoon vinegar
1/2 tablespoon red chili powder
1/4 tablespoon coriander powder,1/4 tablespoon cumin powder
5 tablespoon butter
Method
Firstly, boil potatoes or you can pressure cook them.
Peel potatoes skin and shred them with the help of a grater.
Add salt, crushed black pepper and egg yolk then mix it gently don't overmix.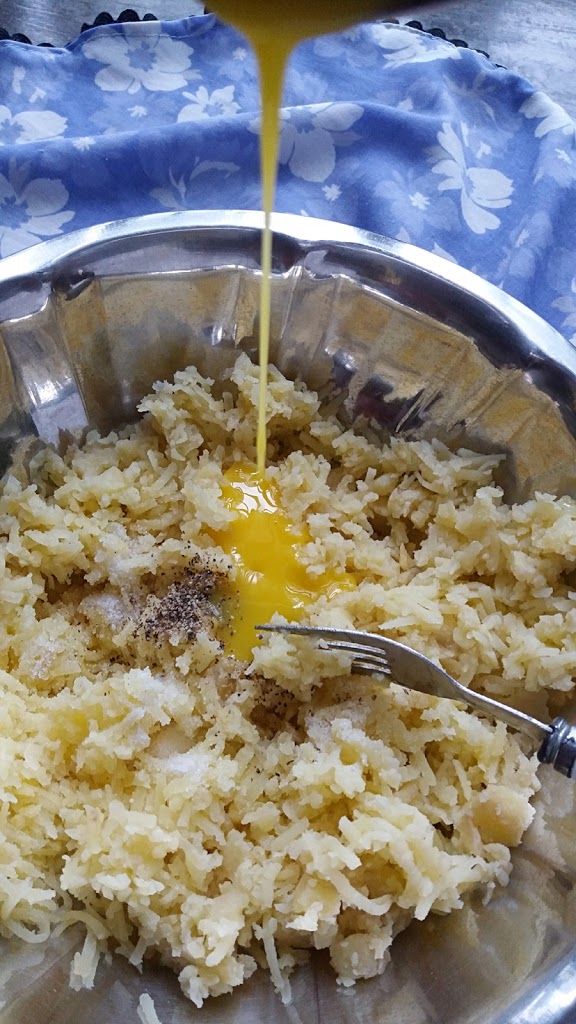 After that add flour into that and mix with a fork then place on your work surface and combine them with the gentle press to form a dough. If your dough looks sticky then add more flour.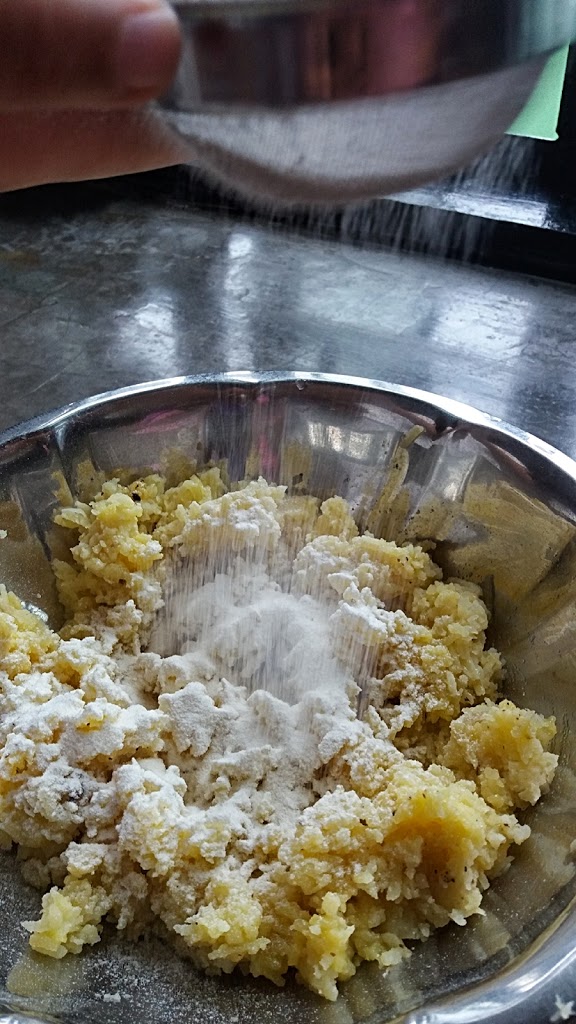 Add flour into the mixture and with light hand combined it, don't knead it unless pasta becomes hard and we don't want hard pasta.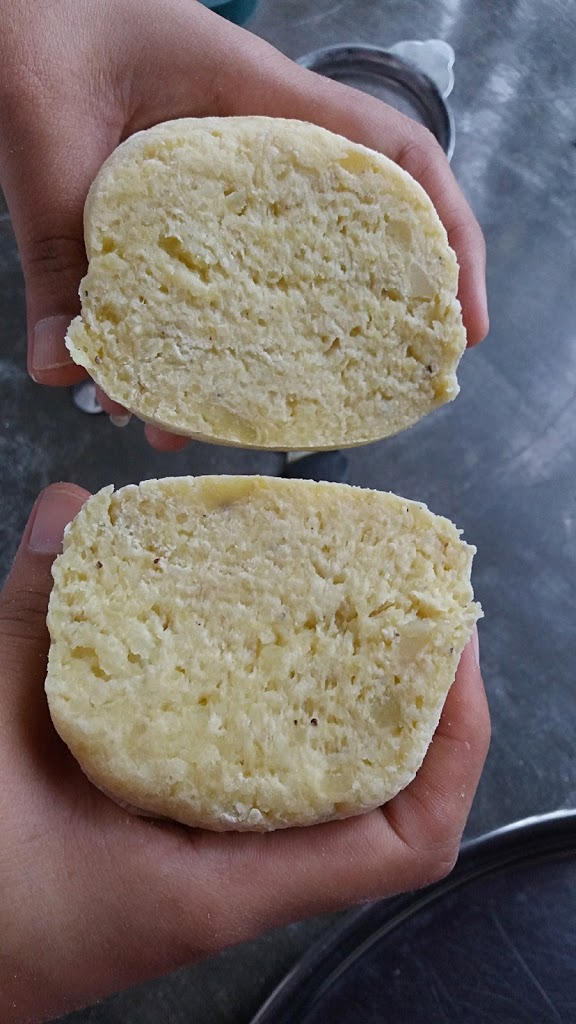 After that roll, it and cut it into small pieces. Then take a deep pan boil water with some salt and refined oil.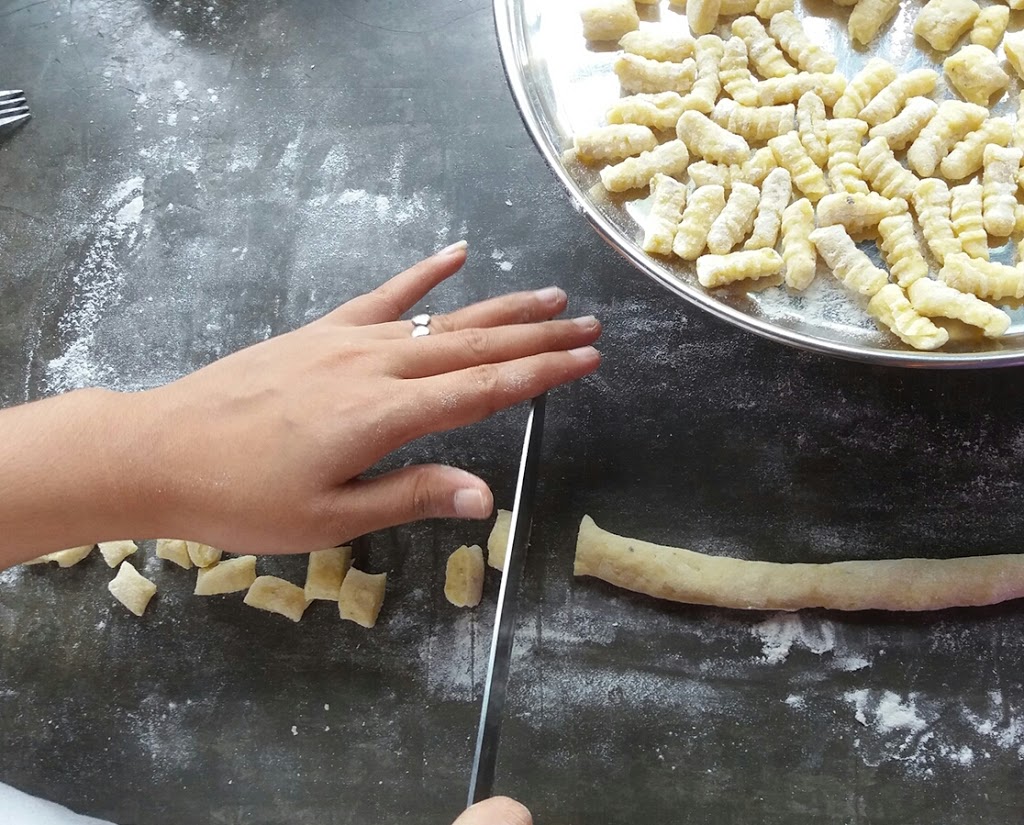 When water is boiling then add gnocchi into the water and wait for it's coming on the water surface. when it comes to the surface it means gnocchi is done. 
Sauce Recipe
Now the time for sauce heat butter in a pan and add chopped onion, crushed garlic, chopped basil leaves. Saute for 4 to 5 minutes then add gnocchi and stir for 1 more minute then add tomato puree, salt, sugar, tomato ketchup, chili ketchup, vinegar, coriander, cumin, and red chili powder. Saute for 8 to 10 minutes.
If you want more spicy then adjust as your taste. If the sauce looks thick then add some water and cook for 1 minute.
Now it is done for serving.
For more updates follow me on Instagram candidtreatofficial and on my Facebook page Candid Treat.