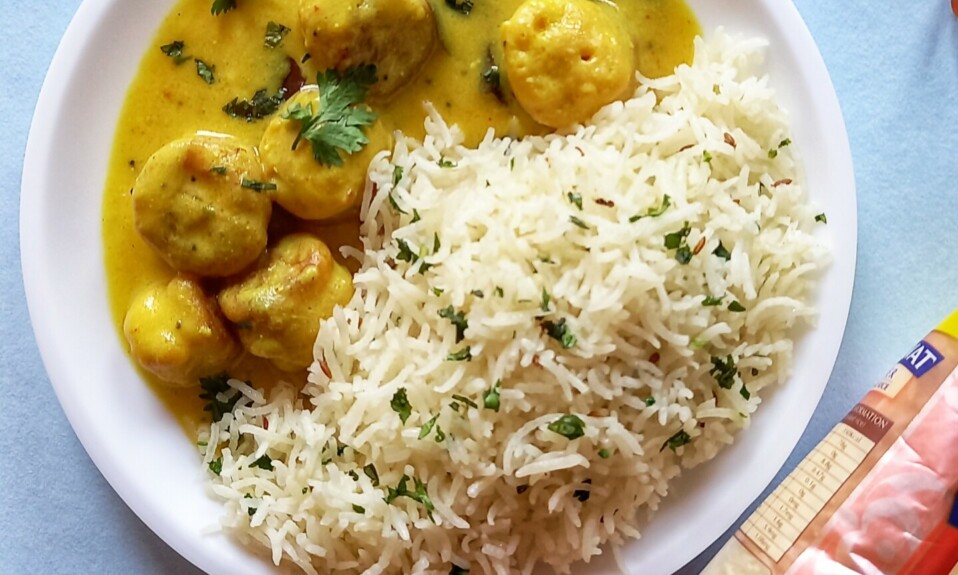 Jeera Rice | Cumin rice | Jeera rice is an instant one-pot recipe easily made in a pressure cooker. There are two ways to make jeera rice: first restaurant-style and second one-pot recipe. But I usually prefer this one-pot way because it is easy and quick. But you can also make restaurant-style jeera rice. This goes well with rajma curry or with any curry you like.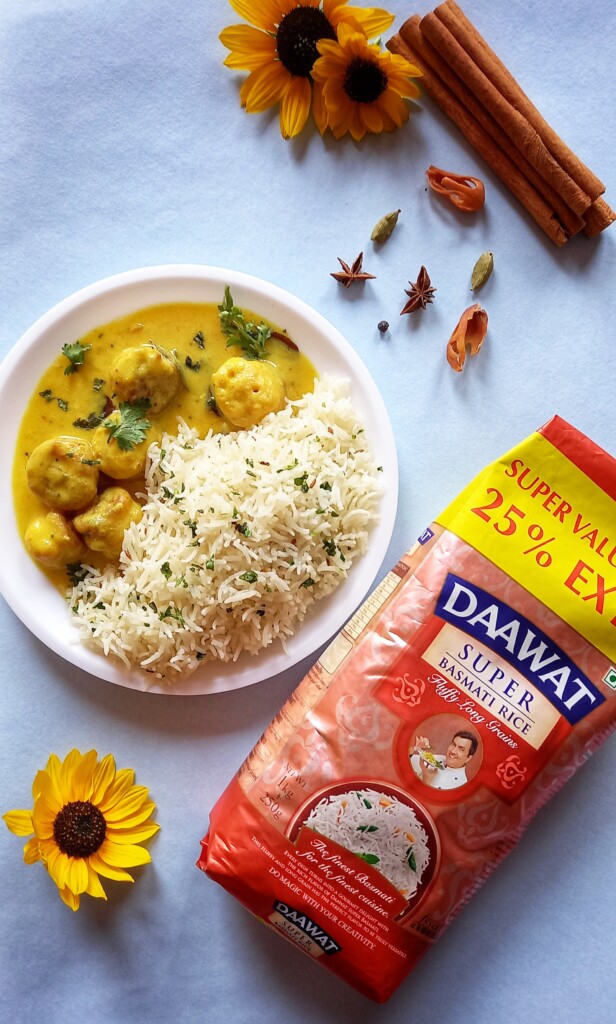 Jeera rice or cumin rice
Give a makeover to the simple steamed rice by adding cumin. This famous rice dish gets its name as jeera rice because it is flavored with jeera, which is also called cumin seeds. You can also call this cumin rice. Thus, both are the same. It gets the aroma from cumin. Cumin seeds have a nice and strong flavor.
Jeera rice is also the most popular rice-based dish in India. People prefer to have jeera rice with dal Tarka or curry. The tempering with cumin takes the simple rice dish a level up. You can pair jeera rice with these tempting curries.
Two ways of making jeera rice
METHOD 1
This method is great to make with some pre-cooked rice. This method is usually followed by restaurants. In this method first, soak the rice for 20 minutes then cook it either in a cooker or in an open pot. Then prepare the tempering and along with tempering sauteed cooked rice. And yes, it is ready to serve.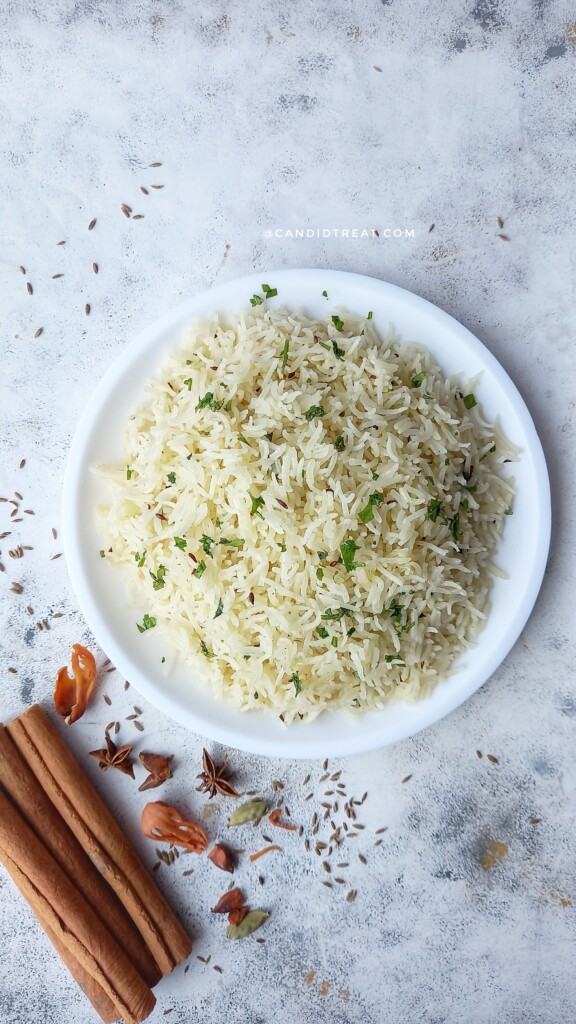 METHOD 2
This one-pot method can be made both in a pressure cooker or in an open pot. In this method the tempering and rice everything is cooked together in one pot. Here I'll go with this one-pot method and give the full recipe with step by step photos.
For making non-sticky and fluffy jeera rice
Choosing rice – Always use the best quality aged basmati rice for any type of biryani or jeera rice. Aged basmati rice is best because it gives you the perfect long grain and nice aroma to the dish.
Soaking and rinsing rice – Soaking the rice is important to step because each grain should expand and fluff up after cooking and yet remain separate. Rinsing is another important thing because rinsing rice removes the starch from the grains and do not allow them to stick. Make sure to rinse the rice with 2 to 3 times.
Rice to water ratio – It is the most important part of making or cooking the rice perfectly. So the rice to water ratio will be 1:2. If rice is 1 bowl, then with the same bowl water will be 2 bowls.
INGREDIENTS
2 medium bowl basmati rice
1 tablespoon cumin seed
1 bay leaf
1 cinnemon stick
1 green cardamom
5 to 6 tablespoon ghee (butter)
5 to 6 cashew and raisins
1 bay leaf
1/2 tablespoon salt
1/4 tablespoon sugar
4 and a half bowl water (same bowl used to measure rice)
| | |
| --- | --- |
| Prep time | 25 minutes |
| Total time | 45 minutes |
| Servings | 3 to 4 |
Preparation for jeera rice
Take 2 bowls or as you want, basmati rice. Wash it with water 2 to 3 times.Soak it for 25 to 30 minutes. It is an important step. So don't skip it. Because each grains should expand and soaking prevent to sticking rice together. We don't want sticky rice.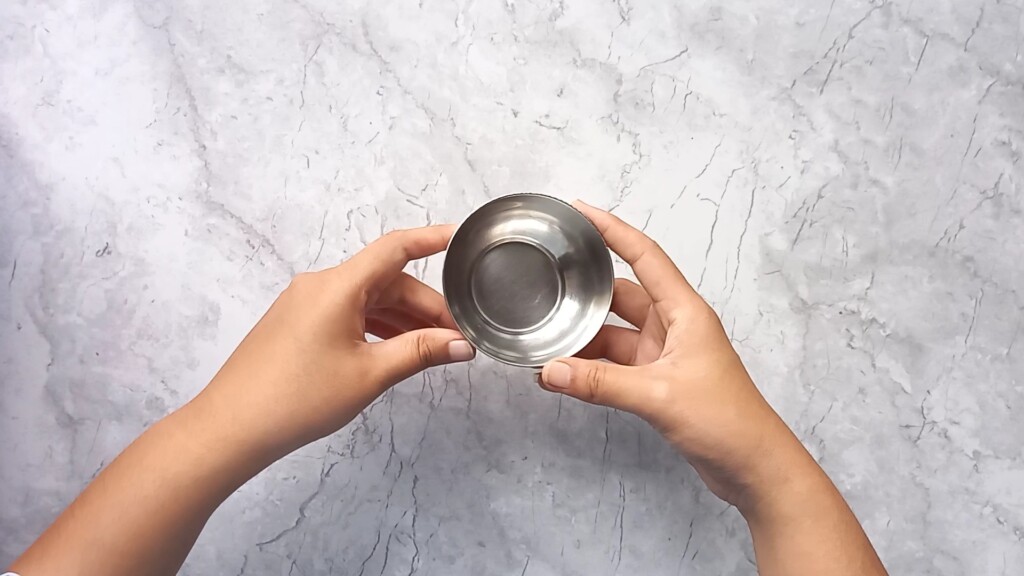 Then in a pan add clarified butter and heat it on medium flame.Saute cashew and raisins in oil.When it turns golden then remove it and set aside.(Optional) Now add cumin seeds and bay leaf, cinnemon and green cardamom, saute it for 30 to 40 seconds.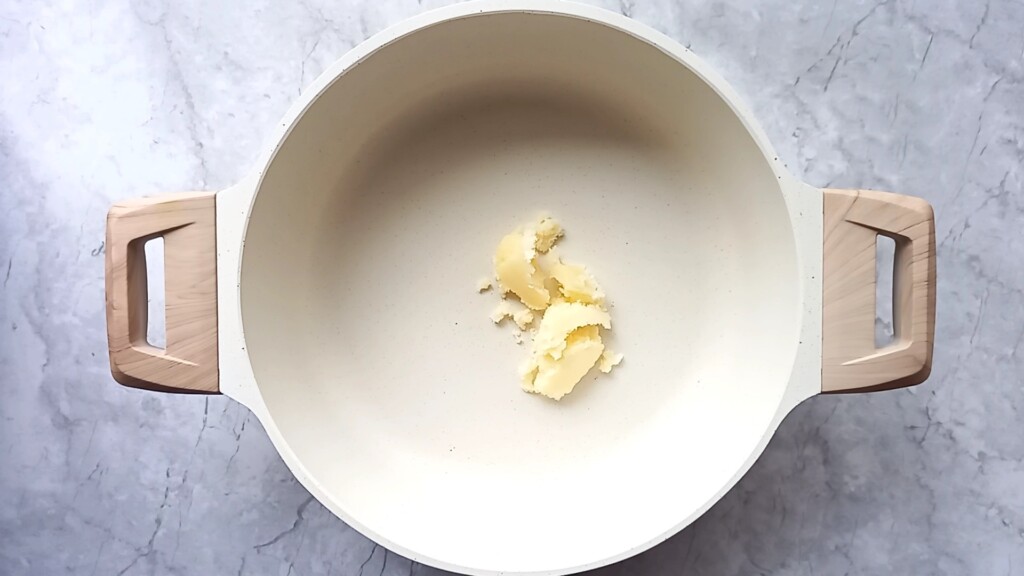 Drain the water of rice and saute the rice with cumin for 5 to 6minutes on medium to high flame.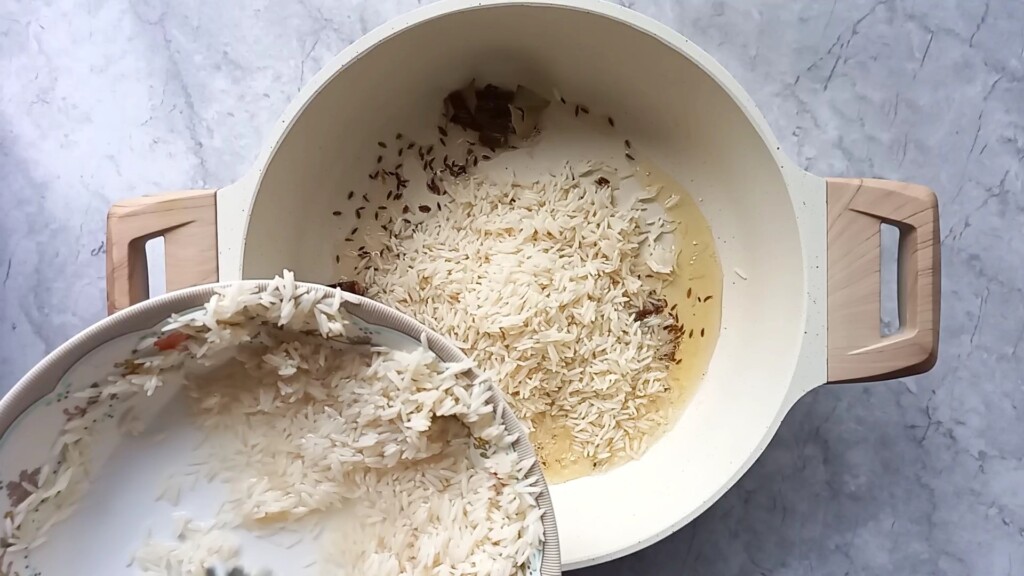 Add salt as per your taste.Add sugar into it.Cook for more 3 minutes.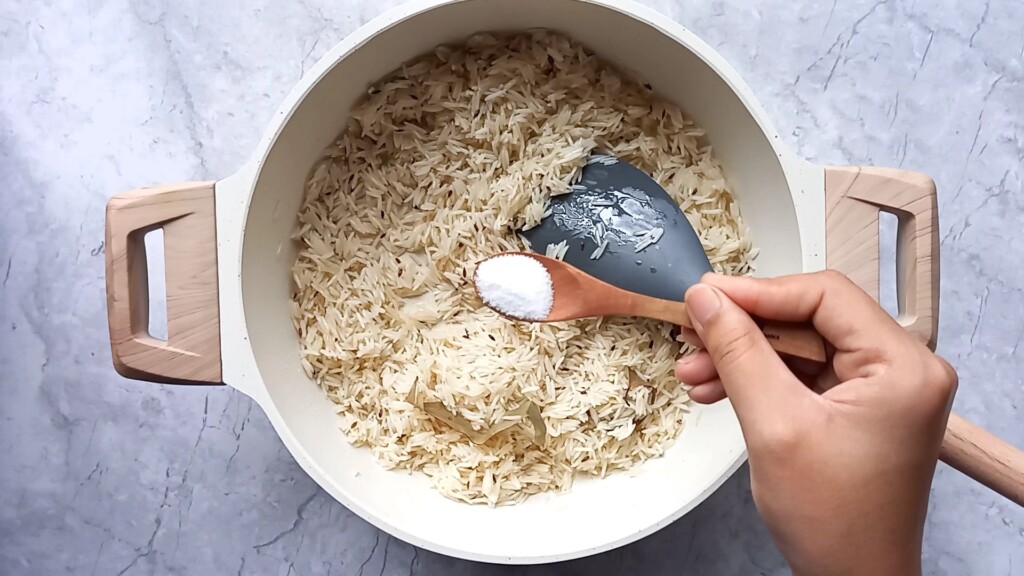 Then add water in 1:2 ratio( 4 and a hlaf bowl).First boil the water on high then, Close the lead of the pan and cook it for 20 to 25 minutes on low flame. Turn off the heat.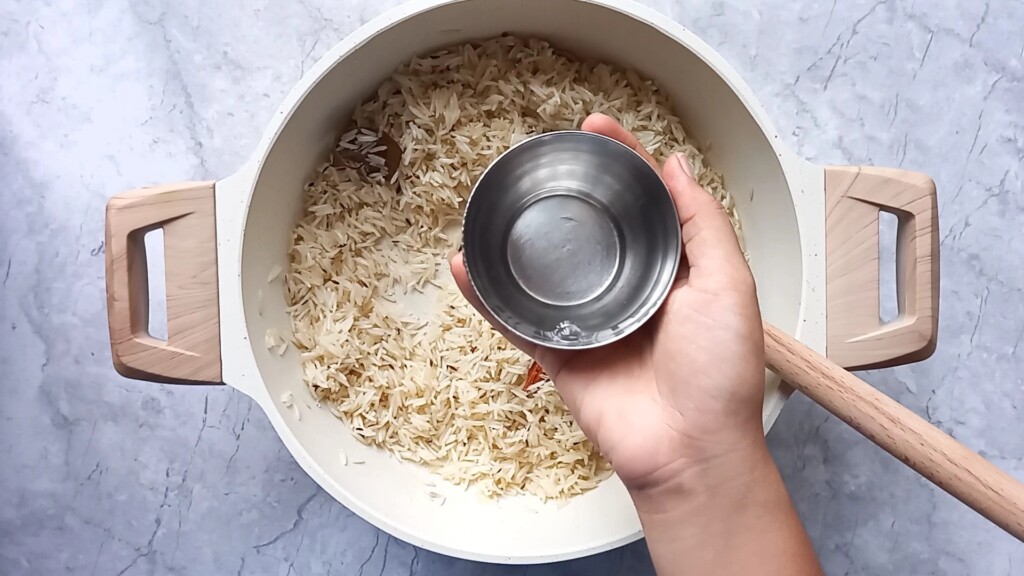 Leave it for 5 minutes, then add fried cashews and raisins.Garnish with some fresh coriander leaves. Serve it with rajma curry or with dal tarka.