One more health tip and this one is really amazing. I am talking about flax seeds benefits and how to use it. Flaxseed which is called in Hindi  (Alasi seed) are loaded with nutrients, high in omega-3, a rich source of lignans, dietary fiber, improve cholesterol, high-quality protein, anti-viral,anti-bacterial, protect from cancer cells, maintain blood pressure.
It contains iron, phosphorus, manganese, potassium, vitamin B, magnesium, antioxidant, burns fat, fires up your metabolism. Now the question is how to eat flax seeds. So, for this, I have a solution.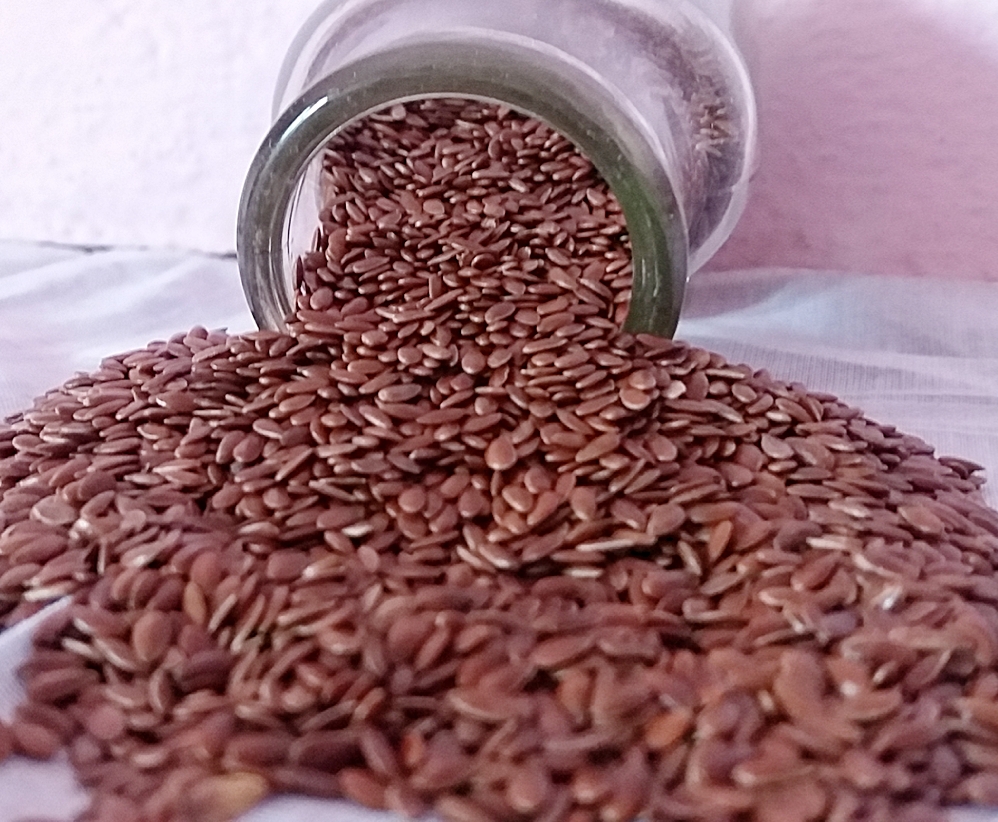 Method
Flaxseed as per your requirement because you can store this for a month or more. It is quite simple to make, take flax seeds in a pan or dry roast them then take 3 to 4 red chili, 1 tablespoon cumin,1 tablespoon coriander, dry roast them in the same pan. Leave it for cool down then take a grinder and make a powder of it and store in a jar.
Now, when you want to eat take 2 tablespoon powder, a pinch of salt, some lemon juice, and some water for making pasta. It's done you can eat it just like that for 1 time a day. It is beneficial to try it. Ghee(How To Make Ghee At Home)