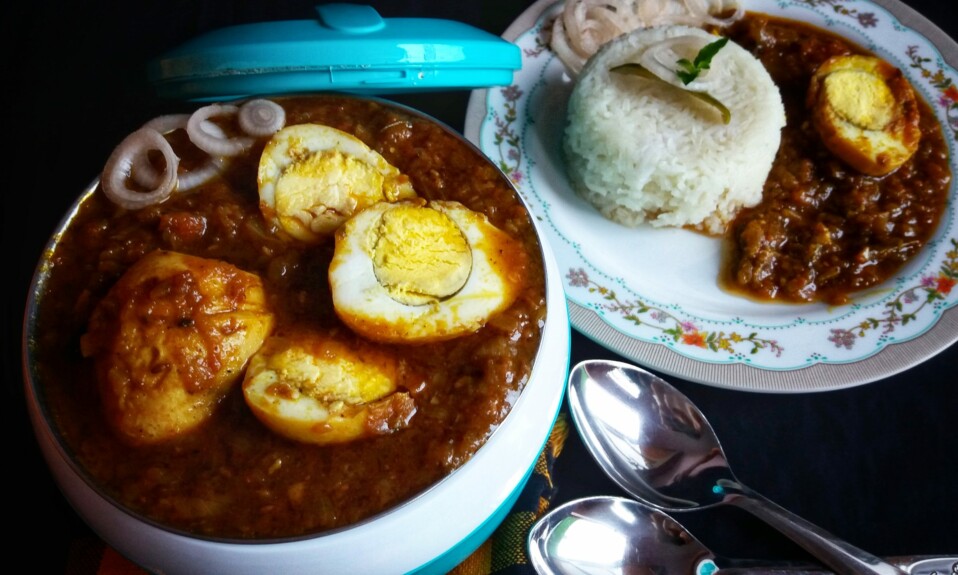 There are many options to try with eggs but if you are interested in curry or a simple version of curry then yes, you are in the right place because this is a quick and simple curry recipe especially, for you guys. This egg curry is based on rich onion and tomato gravy. These go well with parathas, naan, or rice. My trips are incomplete without a stop at sideways dhabas or roadside restaurants. These dhabas are mainly famous for their rustic chicken curry, masala egg, channa masala, tandoori naan, and many more things. If you are on a trip, stop once or try these because I am sure you gonna love that because Indian highways are famous for their dhabas. You can check for other interesting recipes on Candid Treat.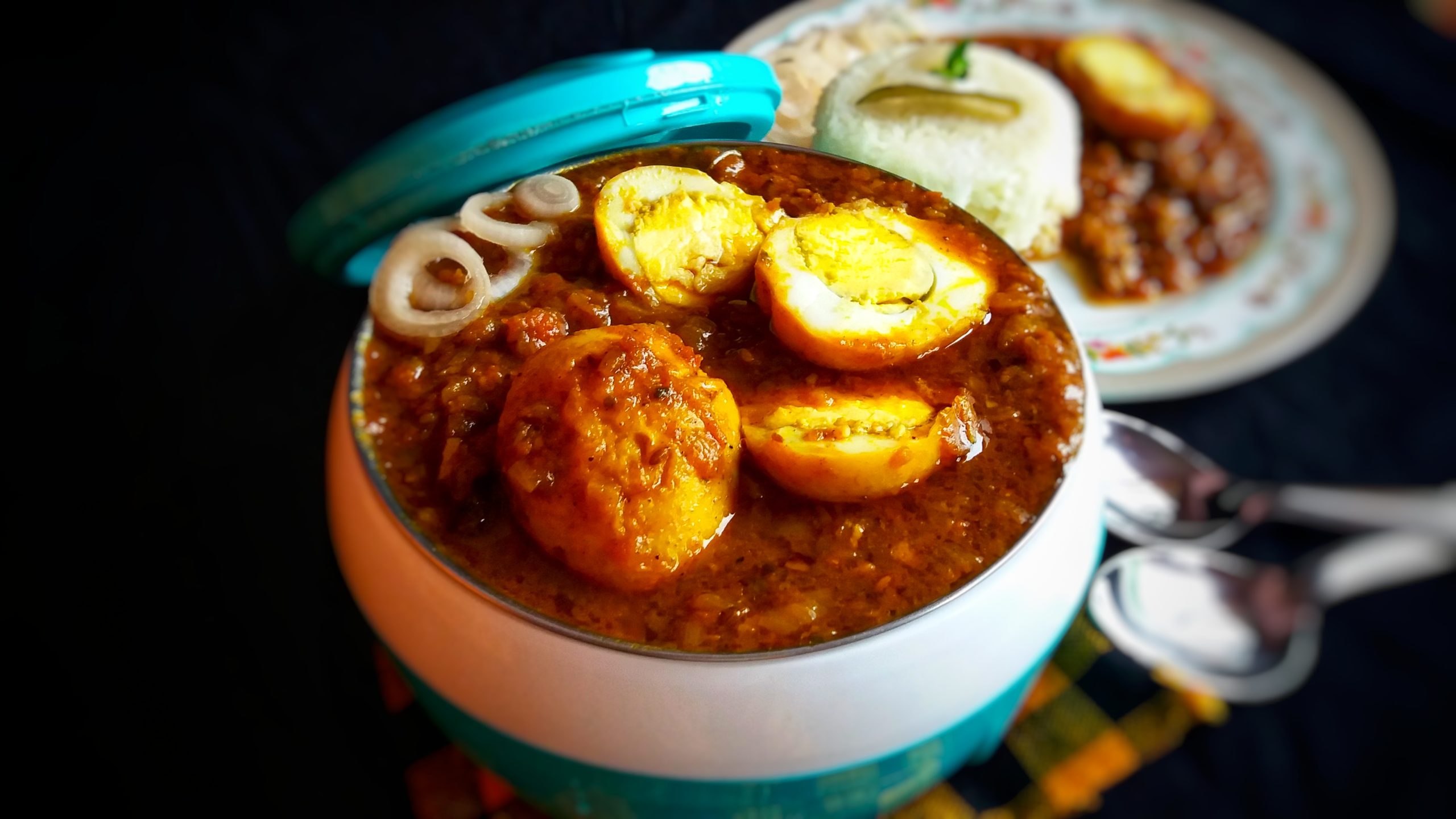 Indian curries are the spiciest and delicious ones because in most Asian countries people love spicy food and that's why their curries are also spicy. If you are a lover of spicy and fiery food then this is perfect for you. This curry base is also onion and tomato gravy-like other curries. Egg curry recipes may vary from region to region. If you have any type of doubts, leave a comment. I love to answer your question. So, without wasting time, let's start the recipe-making procedure.
How To Boil Perfect Egg
It is easy but most of them face problems while boiling eggs. So I suggest using fresh eggs and in boiling water cook for 8 to 10 minutes then place it into cold water after that peel it. Usually, I use this method for perfect eggs.
Ingredients
4 onions chopped
2 tomato puree
3 tablespoon ginger, garlic paste
3 green chilies
4 red chilies
2 cinnamon stick, 4 cloves, 2 green cardamoms, ½ black cardamom, 4 black pepper, 2 bay leaves (whole)
1 tablespoon whole cumin\
4 to 5 tablespoon mustard oil
½ tablespoon turmeric
1 full tablespoon salt
1 tablespoon dry fenugreek leaves
2 cup water for gravy
1 tablespoon cumin powder, 1 tablespoon coriander powder, 1 tablespoon garam masala powder ½ tablespoon red chili powder
½ tablespoon sugar
How To Make Egg Curry?
Take a pan and boil the egg with water for 10 minutes or until the egg cracks.
Then place eggs to cool down then peel them.
After that take a pan (Kadai) heat some oil,  after heating add a pinch of turmeric, and shallow fry the eggs until some brown patches come on eggs. Don't fry more unless the egg's surface becomes rubbery.
Then on medium heat, add all whole spices on it (cinnamon, cardamom, cumin, cloves, black pepper crushed).
Add ginger-garlic paste, sauté it then immediately add onions. If you want the onions to soften more easily then add salt. Add turmeric, on low heat cook for 10 to 15 minutes or until onion turns golden in color.
Now, add all powdered spices and cook for more than 3 to 5 minutes on low flame.
Then add tomato puree and cook for more than 3 to 4 minutes or until gravy separates from the oil.
Now add dry fenugreek leaves into the gravy.
Sauce for 5 to 10 minutes while it starts separating from the oil.
Add water and on low flame cook for 15 minutes.
After that, on high flame cook the gravy for 5 to 9 minutes for desired thickness. You can add more or less water, if you want dry gravy then add less water or you want medium thickness then add normal water and after turning off the heat, cook on the high flame that water and gravy well combine.
For more updates you can follow me on Instagram candidtreatofficial and my Facebook page Candid Treat .egg curry