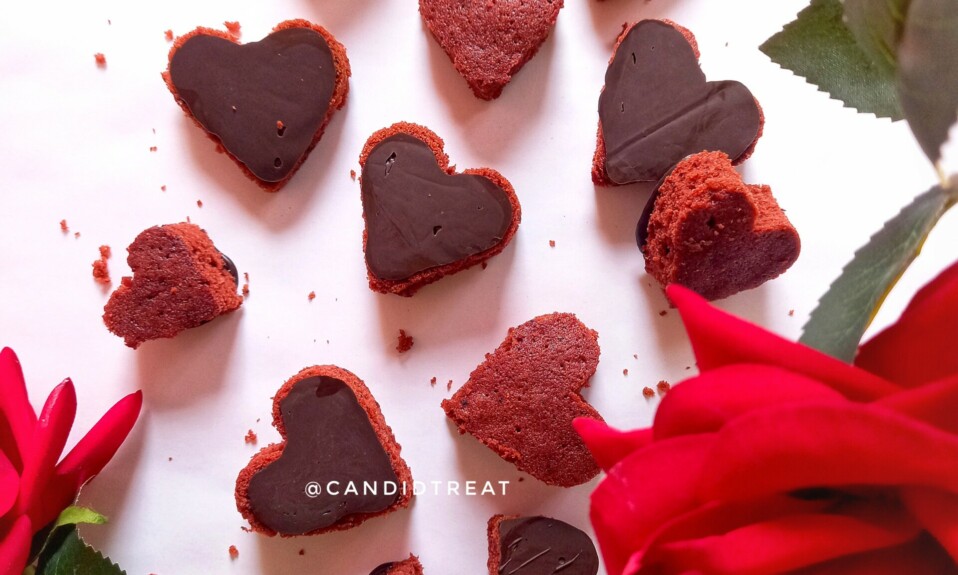 Red velvet cake recipe | Valentine's Day special recipes | Learn how to make this simple yet delicious red velvet cake with step-by-step photos and video. And you also do not need any frosting.
And we will make this on Valentine's Day, so I decided to cut them into a heart shape. It looks pretty cute with some chocolate coating.
So do you want to give an amazing treat to your special one? And it is always a difficult situation for you (you think) that I didn't know how to bake. But I love to bake something with my own and surprise them. Then Don't worry, this recipe is perfect for you.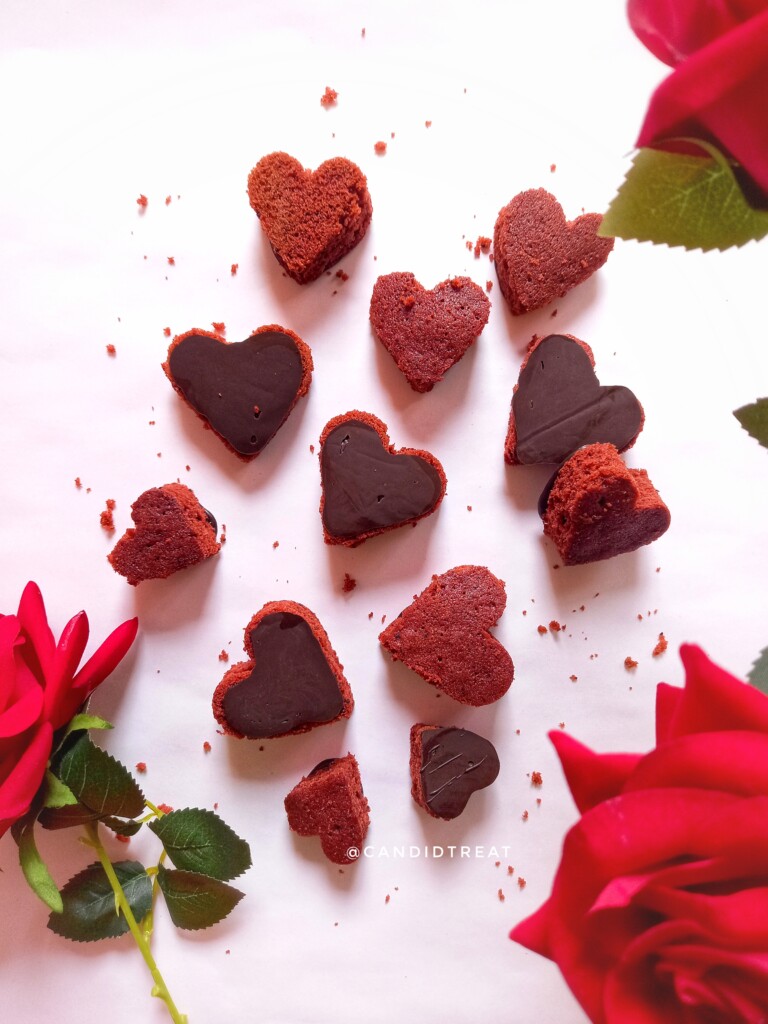 INGREDIENTS
1 bowl of sugar(6 to 7 tbsp) brown/white sugar
2 eggs
4 to 5 drops of vanilla
4 to 5 drops of red food colour
7 to 8 tbsp melted unsalted butter(at room temperature)
2 cups of flour(15 to 17 tbsp/80 to 100 grams)
a pinch of salt
1 tbsp coffee
2 tbsp cocoa powder
1/2 tbsp baking powder
Red velvet cake
Take a bowl. Add sugar as per your taste. You can increase or decrease the quantity of sugar as per your taste. You can use white sugar as well in place of brown sugar. Add 2 whole eggs. Add vanilla. Mix well.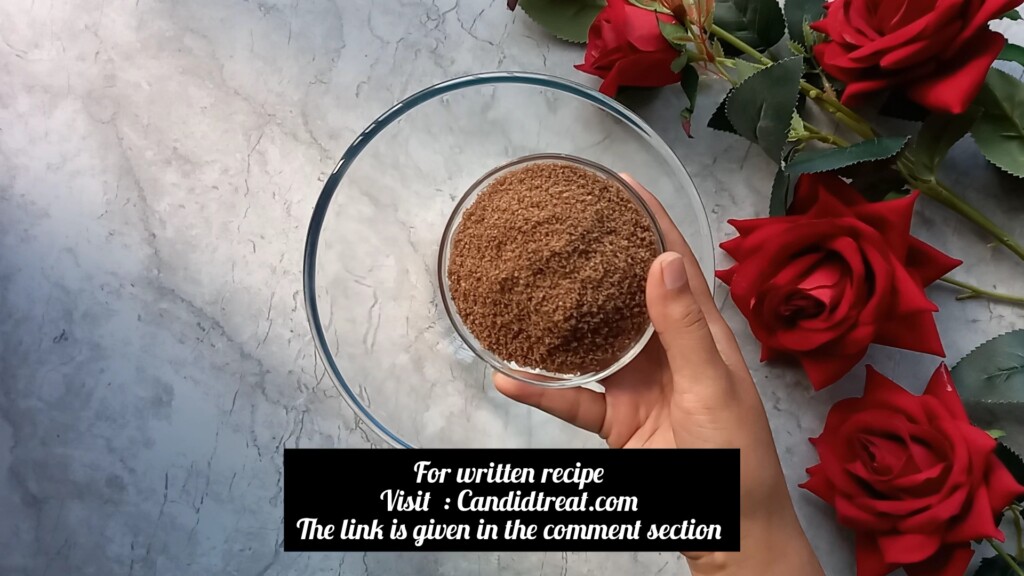 Then add unsalted butter. Mix it just a bit. Do not overmix the batter. Now add coffee, and red food color.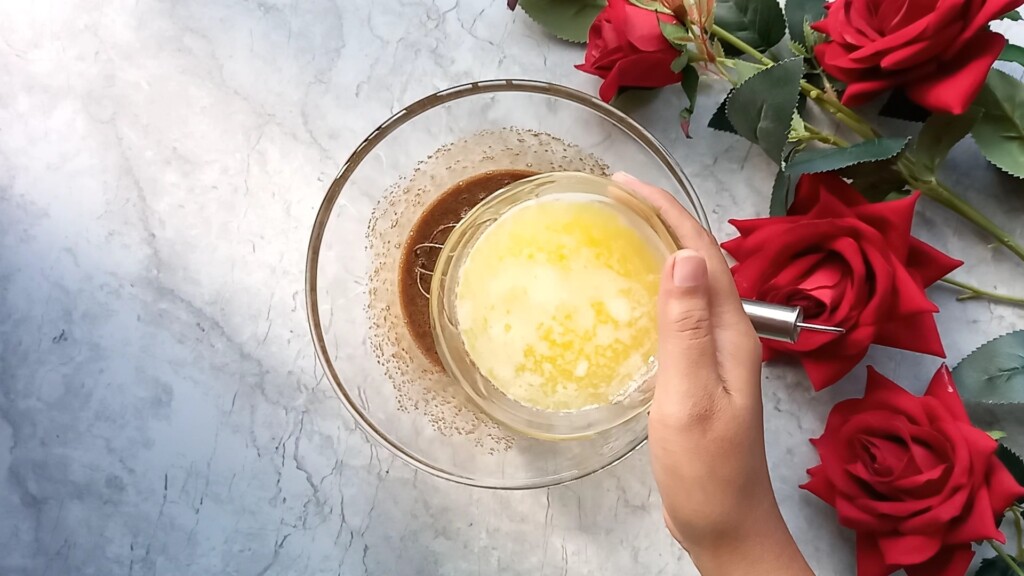 Then add flour in two to three batches. Add salt, cocoa, and baking powder.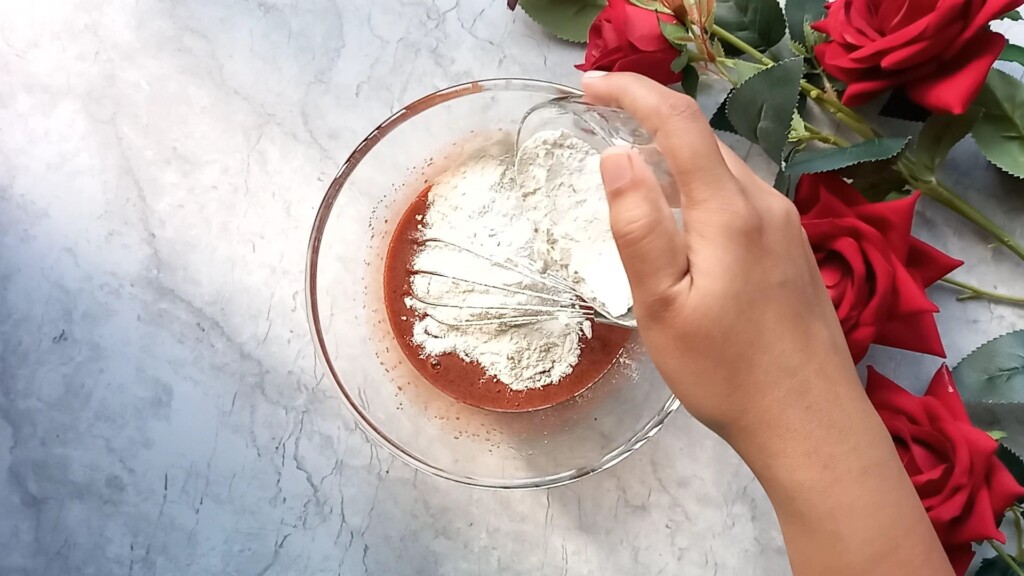 Mix it with light hands. The batter should be thick in consistency but not too thick. Take a greased cake tin.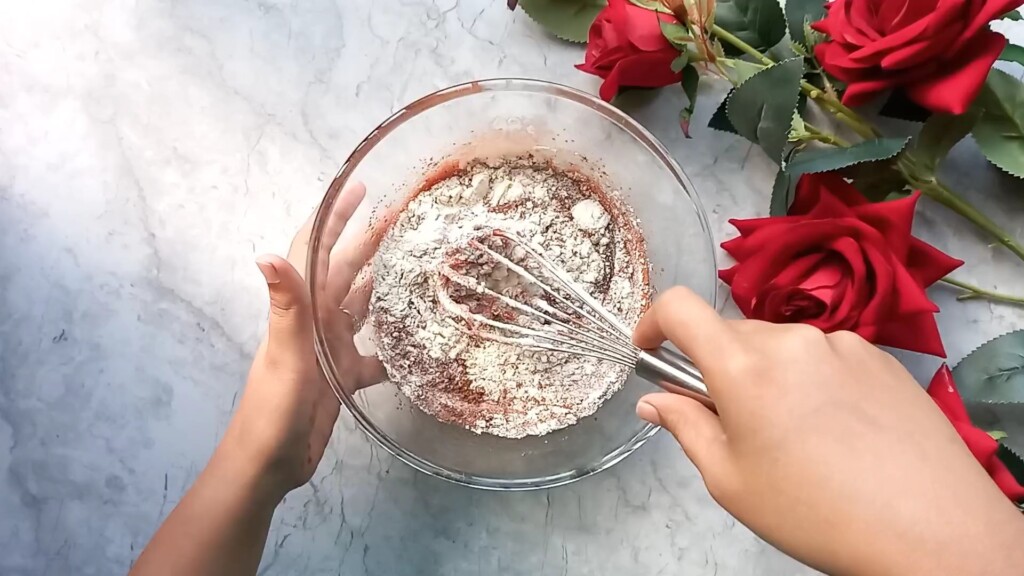 Pour the batter and spread it evenly with the help of a spatula. Bake the cake for 15 to 18 minutes at 180 degrees Celsius. After that remove it from the tin and allow it to cool down. Then cut them into heart shapes.
Spread some melted chocolate on one side. That's it. The red velvet cake slice is ready. Store it in the fridge.